Last updated on June 3rd, 2022 at 11:12 pm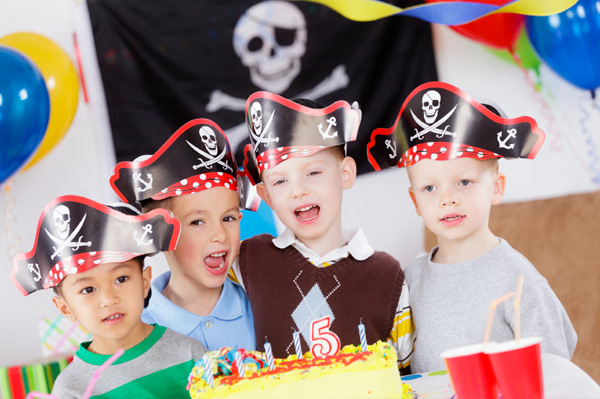 Planning a birthday party for boys is tough. For boys, the idea of having fun involves running around, breaking things and basically creating a mess. How do you plan a party where they get to do all this? Well, the only thing that can save a boys party is a good party theme. Boys are fascinated by many superhero and cartoon characters like Superman, Batman, Super Mario, Pokemon, etc.
One thing that you need to make sure, when planning a boys birthday party is that more than the decorations, you will have to concentrate on keeping the boys busy with well-planned games. If you let the boys have free time, where they can play any game that they want, you might end up having all your decorations torn down.
Therefore, if you have a little boy, whose birthday party you have to plan soon, then do not fret, I have prepared a list of some really cool party ideas, which will ensure that the boys have loads of fun, and at the same time, you are able to throw a successful birthday party, without much damage to your house.
Not sure how to and where to start planning a birthday party for your little boy and his friends? Use the ideas below to impress your birthday boy and his friends by planning and organizing a rocking birthday party.
1. Party Venue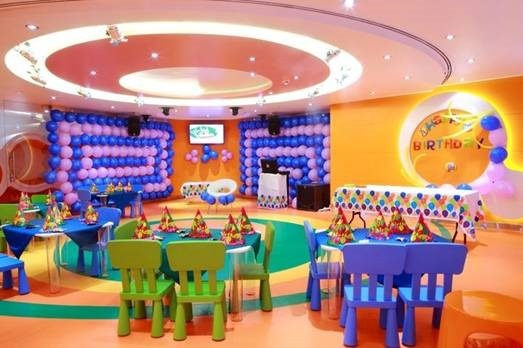 If you are throwing a party for the boys, you have to be prepared to handle a Tsunami of energy. It is just not possible to manage and control so much energy in a small room. Thus, the party venue that you choose needs to be spacious. Opting for an open space like your backyard or garden is always the best option. However, if the weather does not permit an outdoor party, you should try to book a big party hall, where the boys would have enough space to run around without banging into each other.
2. Having A Party Theme Is A Must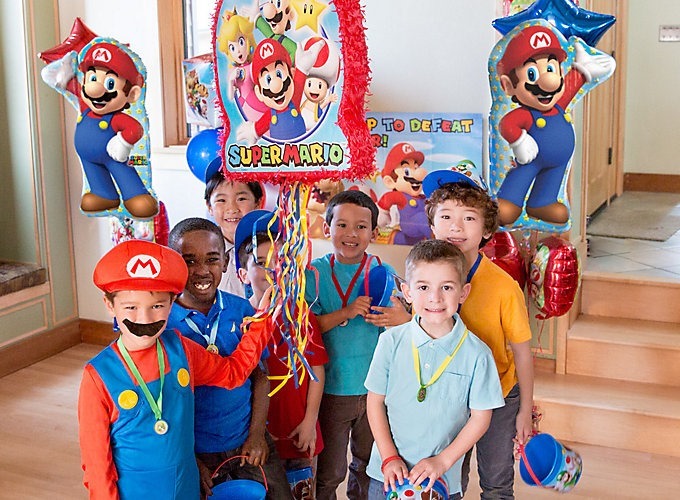 You need to have a good theme for the party. You cannot just decorate the venue with blue and organize random games, and hope that would be enough to capture the attention of the boys. You need to have a theme for the party, which would instantly connect with the boys.
Boys are simply in love with superheroes, and therefore, superhero themes are the most popular themes for boys parties. Boys just to dress up like their favorite superhero and attend parties where they get to play games acting like a superhero.
Besides superheroes, some of the other popular themes for boys' birthday parties are Pokemon, Doraemon, Jungle, Dinosaur, Super Mario, Mickey Mouse, PAW patrol, Hot wheels, Star Wars, etc. The theme of the party can be decided based on the current interest and liking of the birthday boy. You can be sure that your little boy loves the theme of the party, all his friends would love it too.
3. Party Decorations
Boys do not really care about the decorations. They will never stop to appreciate the efforts you put into decorating the party venue. In fact, at the first opportunity, these boys would be more than happen to pull down all the decorations and create a complete mess at the party venue.
However, in spite of this indifference from the boys, in order to get all the guests in the mood for the party, and accentuate the theme of the party, you will have to make sure that the decorations at the venue are perfect.
The decorations will mostly be dependent on the theme selected for the party. Based on the theme selected, you will be able to easily find the party supplies and decoration items in the market, which you can use for decorating the party venue.
4. Do Not Restrict Yourself On Colors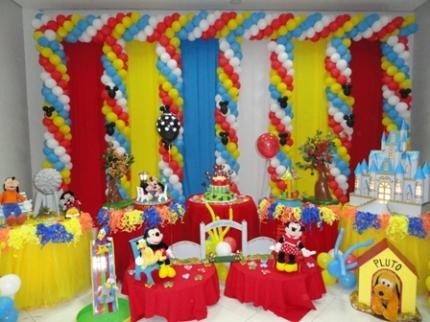 One big mistake that many people make while decorating a venue for a boys party, is that they restrict their color choices to blues, blacks and other dark colors which they think are associated with boys.
You are planning a party for little kids, and all kids, girls or boys, love all colors. Therefore, when choosing colors for decorations, the first thing that you should consider is the theme of the party and the colors associated with that theme, for example, if the theme for the party is Superman, then you would like to use a lot of red, black and blue.
Second, irrespective of the theme of the party, try to make the decorations colorful. Colors help in making the venue look cheerful and appealing.
5. Get Them Involved Right From The Start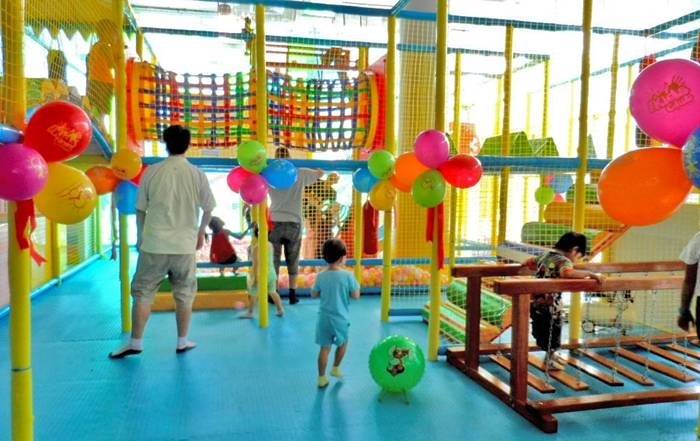 When throwing a party for the boys, you cannot wait for all the guests to arrive, settle down and then start the party. You will have to plan things in such a manner, that as soon as the guests enter the party venue, they immediately get engaged in some or the other party activity.
Thus, you can arrange for tattoo artists to be present at the venue so that the guests can immediately start to get a tattoo, based on the theme of the party, get made on them. Or you can arrange for a bouncy castle, where, till you start your games, the kids can jump around in a safe and restricted area.
If you do not engage the kids right from the start, they would either get bored, or they will start their own destructive games, which you definitely do not want to happen.
6. Plan Fun And Active Games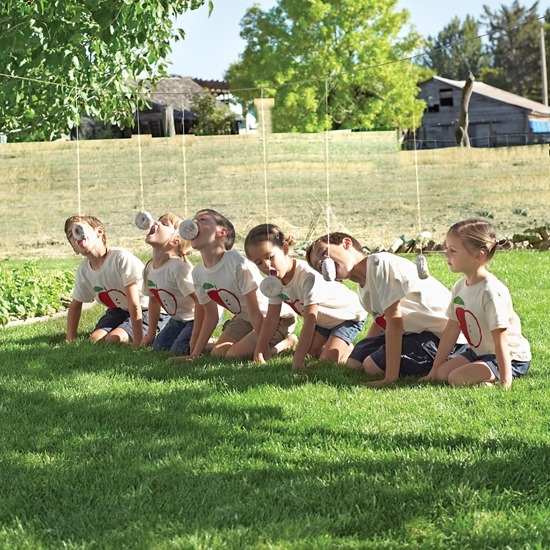 If you think that you would be able to entertain these boys with board games, or indoor games which require them to sit down, use pen and paper, then you are highly mistaken. These kids are bubbling with energy and you need to organize games for them, which require them to run around, throw things, jump over things, and do all sorts of physical activities. Even girls these days do not like sitting around, then how can you expect the boys to enjoy games with no physical activity.
Some of the games you can consider planning a boys party are water balloon games, sponge or water relay games, sword relay games, set up an obstacle course for them, treasure hunt, treasure dig, cops, and robbers, jousting, cow patty toss, and any other similar game, which the boys would enjoy.
7. Prizes Are A Must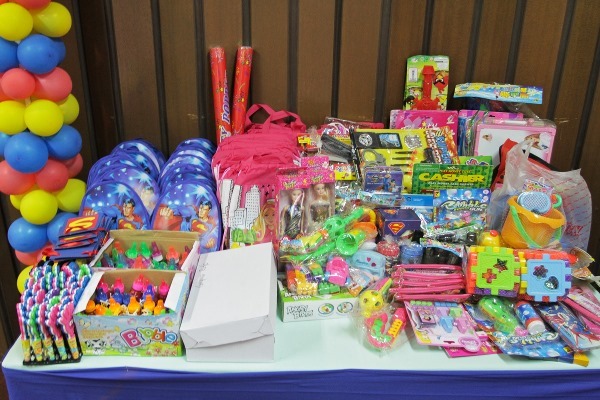 There is no fun in playing a game until and unless there is an incentive to win the game. Hence, for every game that you organize, make sure that you also arrange for proper gifts for the winners of those games as well.
The gifts do not have to be expensive, but they should be in accordance with the theme of the party. Thus, the winner of a Harry Potter game should get a magic wand in the form of a glow stick, which does wonders at night by illuminating itself without any electricity! Similarly, arrange for interesting return gifts for all the games and watch the fun of playing these games double up for the boys.
8. Party Food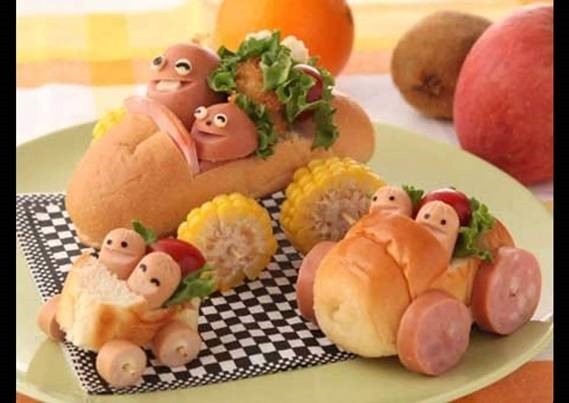 All kids love junk food. Therefore, the items you select should be such that they are loved by the kids, like pizza, pasta, rolls, sandwiches, etc. However, besides ensuring that you serve tasty food, the food needs to be appealing as well. Therefore, try to give your food special looks and names as per the theme of the party. For example, if you are throwing a Jungle theme birthday party, you can serve the kids with animal sandwiches, jungle cake, swamp water, etc.
The names of the food items being served should also be interesting and attractive and as per the theme of the party.
9. Candies Are Always A Hit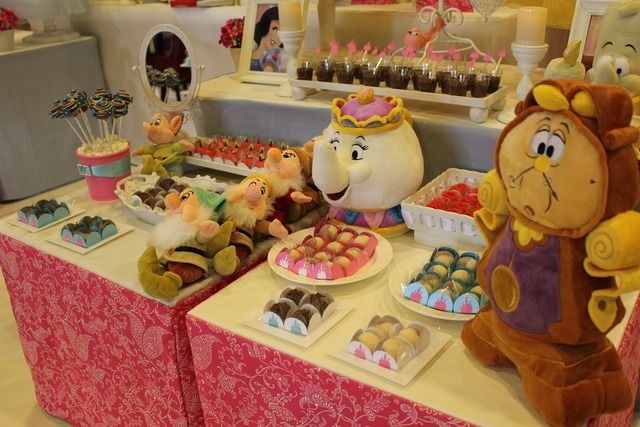 Boys love candies just as much as girls, and therefore, having a candy bar at your party, is always going to a hit. This candy bar is probably going to be the most visited spot of your party, and hence, make sure that you decorate it well. Display all the candies properly.
You can allow kids to pick and eat candy as per their wish, but then also keep some special candies which they would get only if they perform certain tasks or win some games. Thus, this candy bar would not only cater to the taste buds of the kids but also engage them in some nice healthy competition as well.
You can also keep some candies packed which the kids can take home as a party souvenir. This can be the party favor or an addition to the main party favor.
10. Dress Code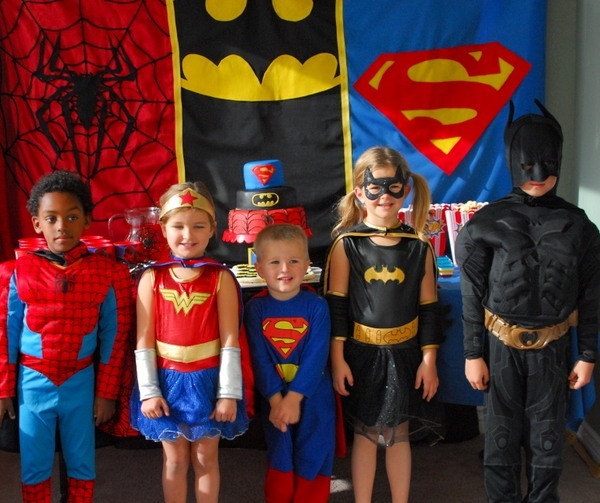 Boys always dream about dressing up like their favorite superhero or cartoon characters, but they hardly get the opportunity to do so. They would love it if you keep a dress code for the party, where all the guests have to dress up as per the theme of the party. This would give them an opportunity to fulfill their dream. Watching all the young boys roaming around the party venue, dressed up as Batman, Superman, Super Mario, Harry Potter, etc., would not just look cute, but would take your party to another level altogether.
11. Photo Booth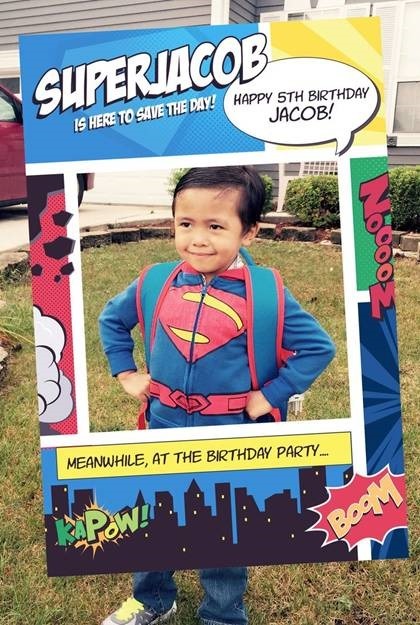 The kids have taken so much effort to dress up as their favorite character, it is only fair that they should get some nice pictures clicked of themselves in their amazing costumes. You can arrange for a professional photographer to click the pictures of each child, develop it instantly and give that photo is a nice frame as a return gift for the party.
If you do not want to hire a professional, at least prepare a special photo booth, where the kids can use various props to get some interesting pictures of themselves, along with their friends clicked. These memories would be something that your little boy and his friends would cherish for a long time.
12. Let The Boys Go Wild In The End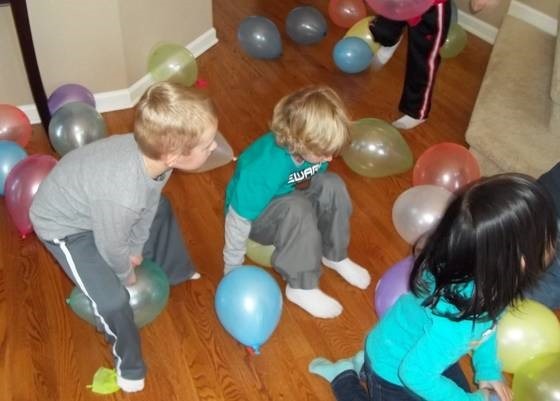 No matter how many games you make the boys play, but the maximum fun that they will ever have is in going wild and crazy. Thus, towards the end of the party, you can actually organize a game which allows the boys to go completely crazy and wild, and break and burst as many things as possible.
Arrange for numerous balloons, and ask the boys to jump on these balloons and burst them. No one cares who bursts the maximum balloons or who wins this game, the boys would have a completely fun time destroying these balloons. For them, the act of bursting the balloons would be reward enough.
Also, if you are planning on using the decorations again and have to dispose them later, you can actually ask the boys to go wild and pull down all the decorations. They would have all the fun doing it, and your workload would get reduced, well only slightly.
13. Video Games Are Always The Charmer For Boys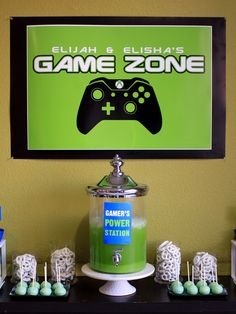 This idea may be perfect when you are inviting only a few close friends of your little boy. You can set up a video gaming station in one corner of the house with a couple of or more video gaming options. The boys simply love playing video games. Set up some nice racing or sports games and watch the boys take turns playing these games and having a blast at your party.
Do not use this idea if throwing a big party, or else you might have to end up breaking a big fight over who gets to play the video game first. Hence, only when calling over only the close and limited number of friends for the party, can this idea be a success.
14. Silly Straws, Hats And Other Fun Accessories
Just put in a silly straw in the kid's drinks, and watch them doubly enjoy your drinks. Boys really like to play around with such fun accessories. Thus, while girls would probably prefer tiaras, headbands, and other stuff which would make them look pretty, boys would prefer funny hats, capes, silly straws,and other such items, with which they can play around and have loads of fun with. By making these items accessible to the boys, you would give them all the ammunition they require to have a blast at your party.
15. Party Favors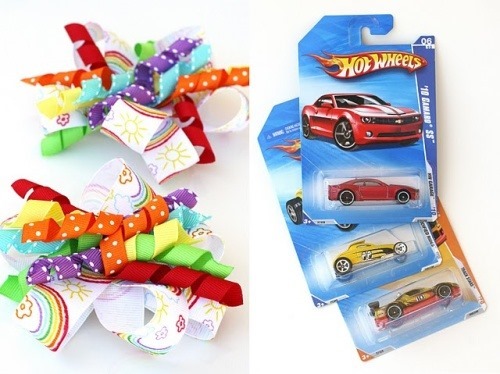 You cannot throw a birthday party for little boys and then send them back without a good party favor. However, the items which you select as a party favor for boys, are very different from the items which would make a great party favor idea for girls.
In the case of the boys, some of the items which you can consider include miniature racing cars, trucks, and other vehicles, bouncy balls, superhero accessories, etc. Besides these, there are certain party favor ideas which can be used for both boys and girls, like gifting chocolates, stationary sets, etc. However, when throwing a boys party, it is nice to arrange for party favors which are more specific to this gender.
16. Birthday Cake For Boys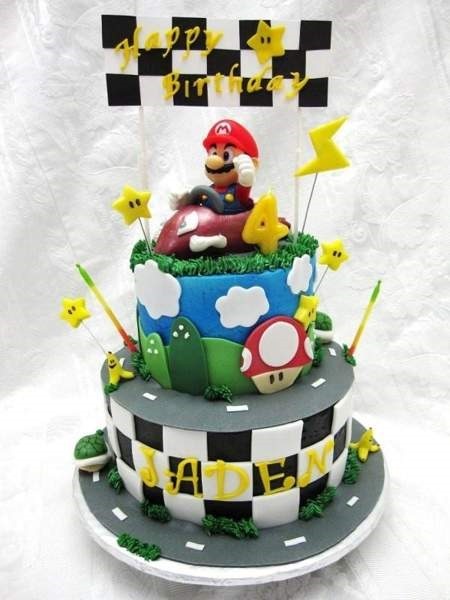 We've discussed almost everything about throwing a great birthday party for boys, but no birthday party is complete without an amazing birthday cake. There are many special ideas which you can use for arranging for this perfect birthday cake. The very first idea and the most obvious idea for a boy's birthday cake is to arrange for a cake which is in tandem with the theme of the party.
Besides this, some of the other ideas for birthday cakes, which have become very popular these days include bouncing balls birthday cake, campfire birthday cake, Spaceship birthday cake, Beyblade birthday cake, Moshi Monster birthday cake, etc.
Throwing a boys birthday party is never an easy task. You have to plan the party for the rowdiest group of people, who are extremely difficult to please. However, hopefully, with the help of my above ideas, your task of planning this party would become easy and you would be able to impress these boys with your party plans as well. From theme selection to decorations, I have tried to cover almost all the aspects of party planning which you would have to take care of while planning this all boys birthday party. Pick and choose the ideas from the above list, which suit you and your budget and use them for making your party planning task easier and fun.