Last updated on May 9th, 2022 at 06:40 am
This article is for all those people who are looking for some birthday party ideas for kids. As I have been asked a lot many time about the same, so I thought maybe today I should finally write some ideas for people who are looking for some nice ideas to plan a birthday party for kids.
---
The most awaited occasion that would bring, laughter and joy to my little one. Yes, too excited! for my kiddos Birthday bash and want to make it a really memorable.
Let me first look into all the things that excite my baby, is it a small water puddle or a slide game or spending time with his best buddies? It could also be watching a cartoon film or playing indoor or outdoor games. Is my little one into jumps and hops?
How about a huge jumping bouncer? A quick taught over it would really help me to make a perfect birthday. Then comes the delicacy part which excites the kids the most, favorite dishes, its the aroma and serves will make it a lavish party. I can also think for arranging a small return gift too, which could be a memento for the event.
Of course, the guest list, all those who will grace the occasion and their presence will bring a smile to my dear one. All that could be made simpler and far more exciting with the few ideas that I would like to share with you. These are more refreshing and totally on the point of view of the birthday special kids.
Many times lavish parties do create an impact for the elders, but seldom look for the enjoyment part of the kids. Their taught and imagination are not always demanding a huge budget. It's a blissful moment to see your kid in excitement and joy and below mentioned is a small attempt to be with you in making this birthday party for kids to be supper fun.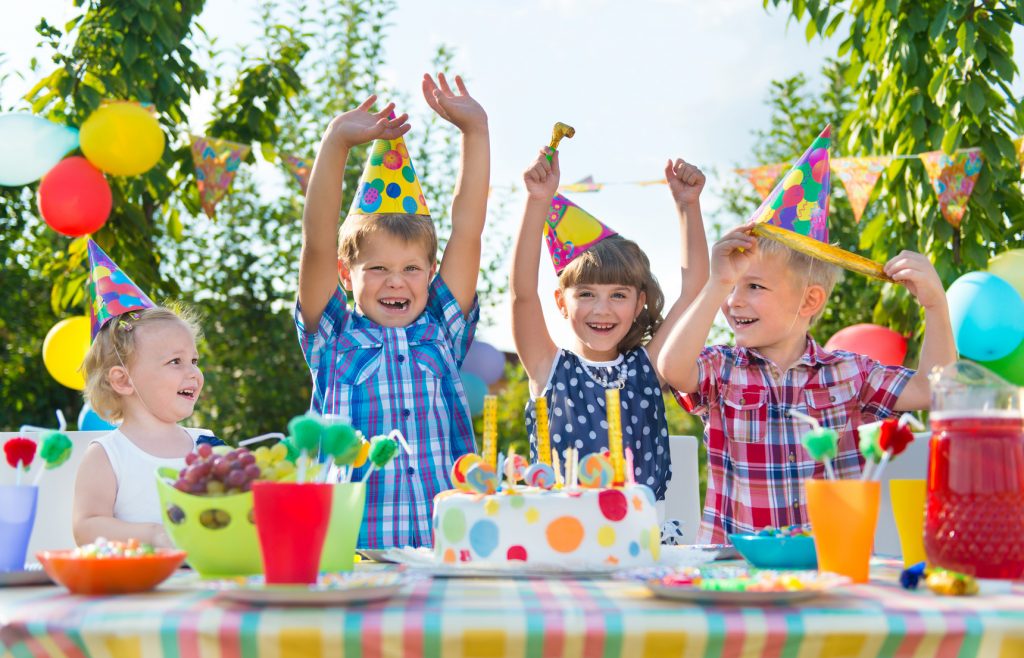 Birthday party ideas for kids
1. My decoration
Rejoice some of the moments making few preparation like paper lanterns to decorate the room, mask goes well with caps on the themes which you have finalized, welcome the birthday buddies with colored candies, let them pick their choice.
Also make a thanks giving card on the similar lines of your invitation card if you wish, leaving a note of thanks, for all your guest. For their valuable presence and warm wishes, this will really delight them all.
Lanterns look all time graceful. Specially in the eve, candles go well with lanterns which could be placed by your choice, it will give superb effect to the decorations.
2. Tattoo counter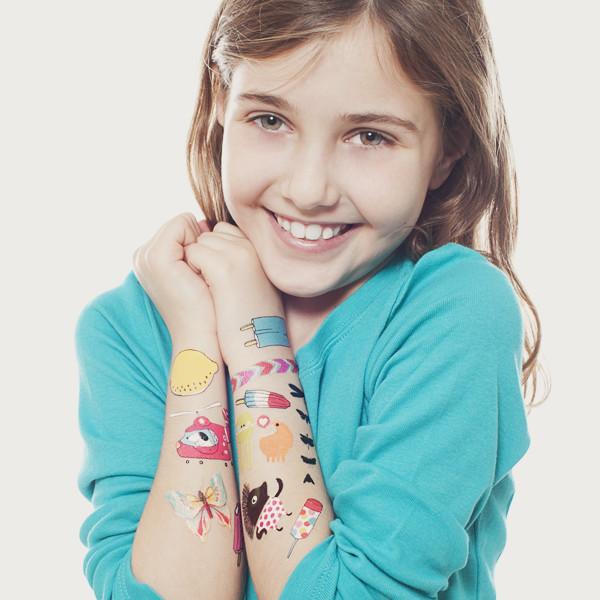 Let every one get into the party mood and each one look the similar being a part of the wonderful eve. So get set to paint yourself according to the theme. Be it the butterflies on cheeks.
Your favorite character on the tiny wrist or may be girlish crown of a princess, Come on! start the party get those tattoos on. Artist use safe colors and have the best ideas to to suit the theme selected.
3. Air bubbles in my party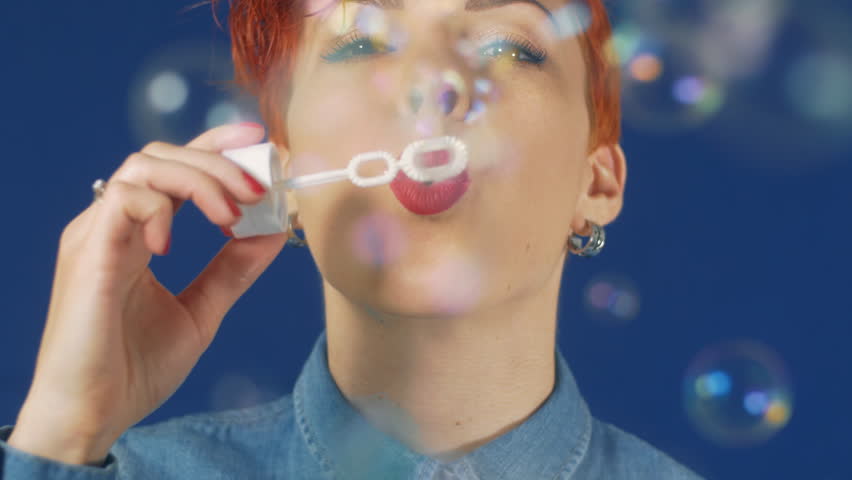 Air bubbles are always so exciting ! Be it surrounding you or if you could, get along into it. I have always watched kids running to catch those or jumping and enjoying in a bubbly tub.
You may also arrange for some bigger air balloons, which will be dash run fun. Air bubbles are of different types you could see in the images to suit the best age group. Well I can assure you, that all are fun.
4. Cheerful up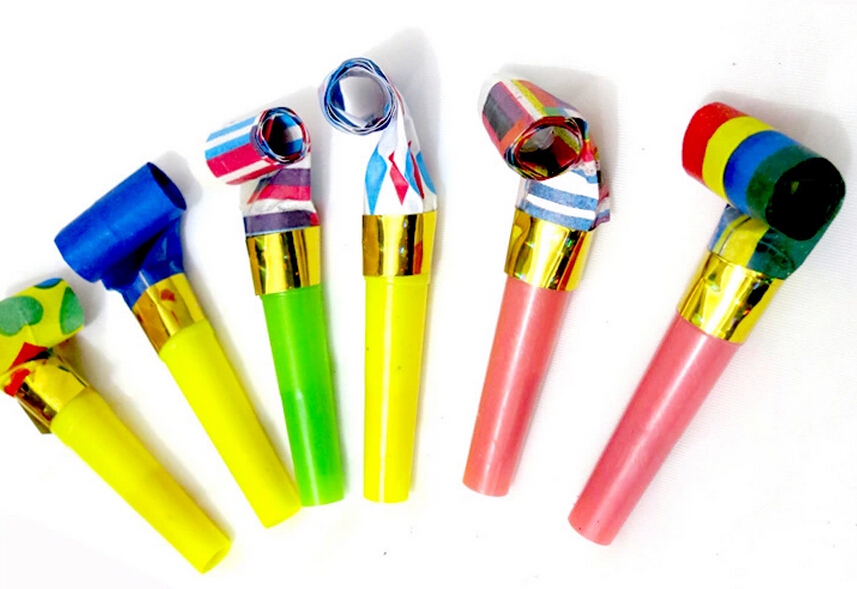 See this chirpy toys come on and make the party noisy. This is actually the kiddos type let them blow into a dragon and make it too noisy, Yes that's how the kids party right.
5. A Jackson Pollack Party:
This theme is suited for the age group 3 to 10 years.
I have always observed kids go crazy with colors and I'm sure, they can spend lots of time enjoying and coloring. They even include different articles which are not meant for coloring. How far your baby has the liking for colors? if yes, then why not?
Make up for those colors and all crafts material , simply keep some card papers crayons handy and things will be on. You will find each kids engrossed in making colorful wonders.
Let the kids be colorful like butterflies, use their art and craft skill, be them most widest at colors, glues etc. Usually moms stops the kids from getting messy, let them live all their imaginations today and crown the best art project at this birthday.
You will love to see their ideas put in form of a painting and or a craft, as I always do, a picture made by a kids has many things to say and nothing goes impossible in their imagination. So watch, what the kids aspire for.
6. Mini Cinema Hall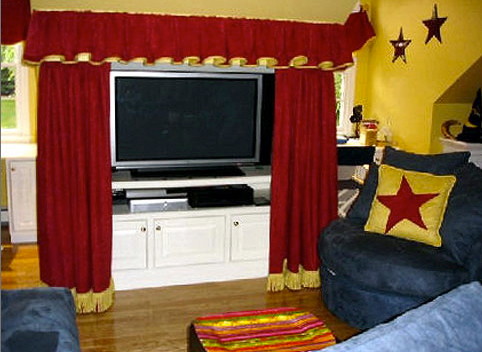 Watching your favorite film is such a joy and what if with your besties. Yes a simple, but no less excitement. You can opt for. All you want to do to make the best theme in a short time is like creating a mini cinema hall for your kids.
Selection of the film is crucial, that will be holding these wonderful audience for some time. Do not forget popcorn, and cold drink that goes with the thrill, you will find the most excited audience if you can serve them beverages while they watch the film.
You can issue the film ticket for excitement and also make cozy and comfortable seating arrangement with appropriate lighting effect to enjoy the food and give the feel of a "Mini Theater".
7. Join the Dance Floor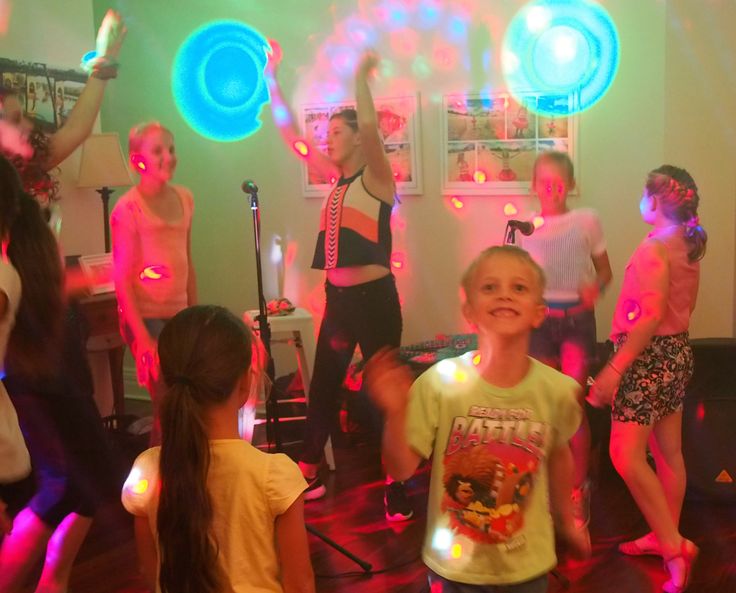 Collection of party music, some stickers that glow in dark and you may also add up a few lighting effect to the room to make it a perfect dance floor.
Music always rocks they party, while make it more fun let the kids be painted and get dect up with stickers that glow in dark. Rock up music and dazzling lights to give a special effect. Music it the best way to create and boost your mood at all ages, so just get rocking…
8. Angry birds Bash!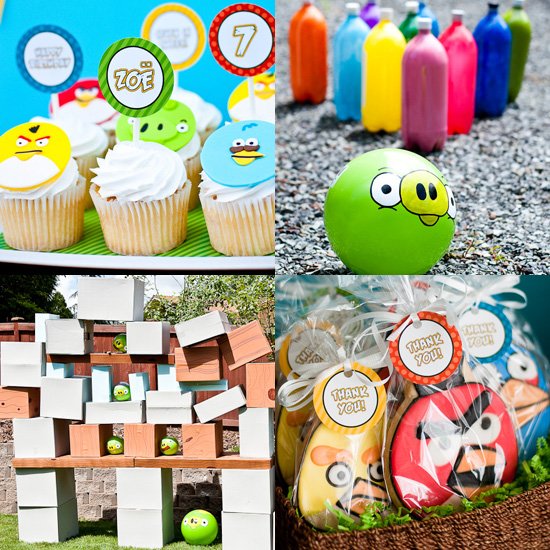 One of the popular character could be assembled in your home lawn, it could be angry birds to hit. Just pick up some old box to hold the angry birds, let each kid hit one with a ball and the maximum hits decides the winner, their could also be minions to target you can garb a person in your favorite cartoon character say a Micky mouse to be friends your kids and also to host the game.
Take a look at Awesome Mickey Mouse Birthday Party Ideas
9. Jumping bouncer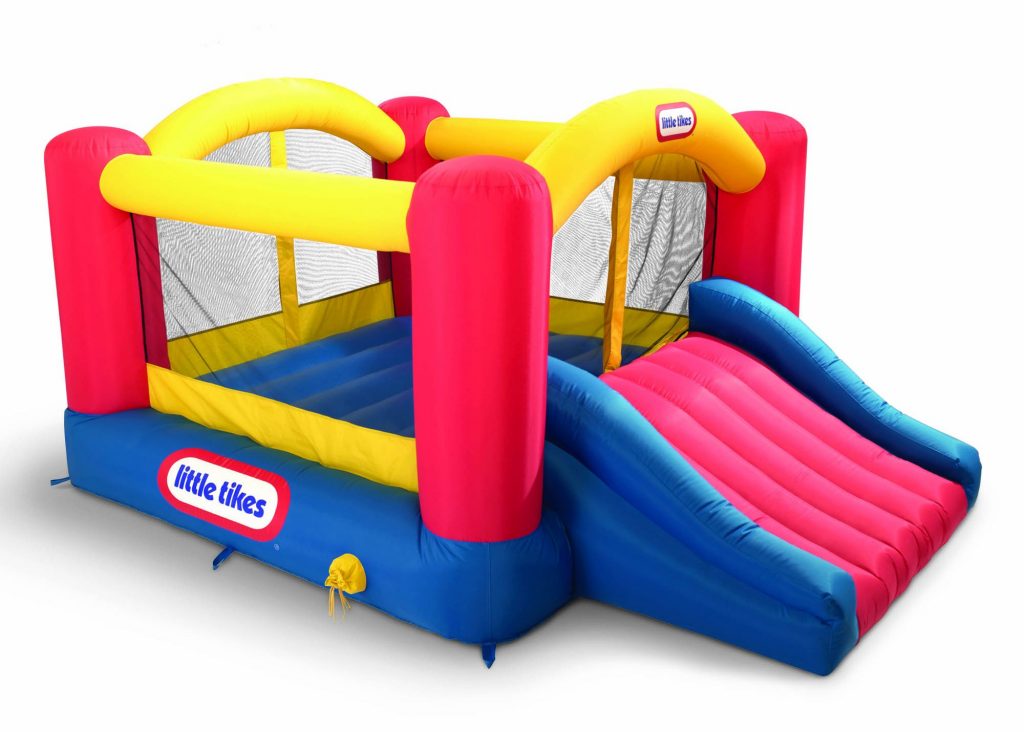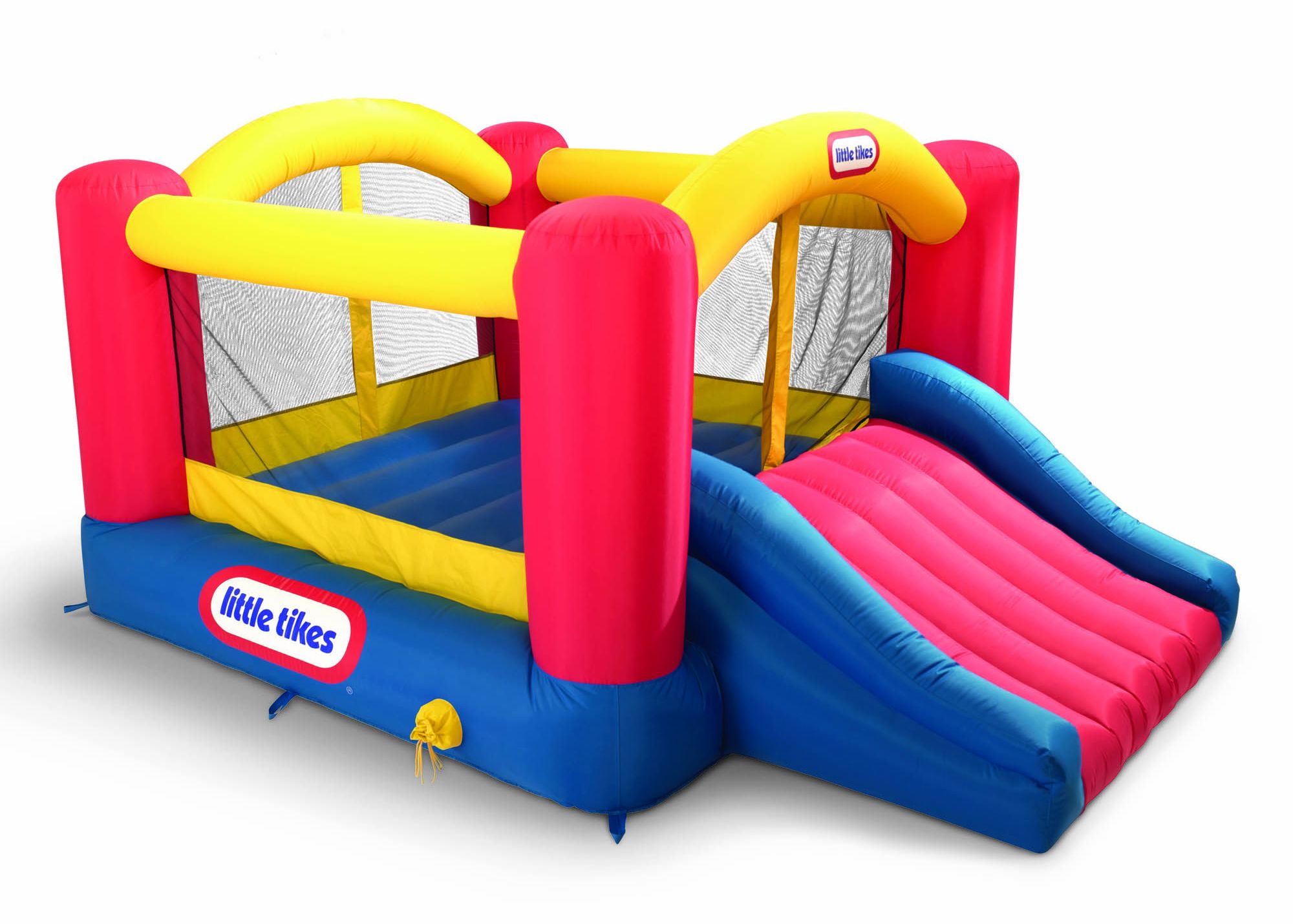 I still enjoy the site of kids jumping on the bouncers freely and happily. How about placing a jumping bouncer, if you plan to party on the terrace or the backyard.
It gives them immense pleasure to slide and climb the same, rides are always fun for kids and they never want to miss it, may what.
They will sure queue for this and enjoy it whole heartily. As placing any other ride could be a constraint but the bouncers are easily, movable and safe.
10. Forest Safari
If your kid is fond of animals here is one of the most appealing ideas. Turn your home into a forest for a day, before your child wakes up, its like making a cardboard tree, of which you can add real fruits which are now in the reach of the kids, may be a tent house, the little pool which give appearance of the pond, a deadly crocodile into it.
You can use the fish hunt game, will surely be enjoyed so much and can also make a dark cave out of some old scarp papers colored in black. rubber snake. And animals toys and puppets of your choice. You can make few face masks resembling different animals and let each one pick its like.
Let the wild life turn up to your home, making it wild fun . Be your kid his favorite animal and let others walk in your home forest. And the excitement continues with chirps, twits, hiss roars, trumpets and run and fun goes on….
11. I love my family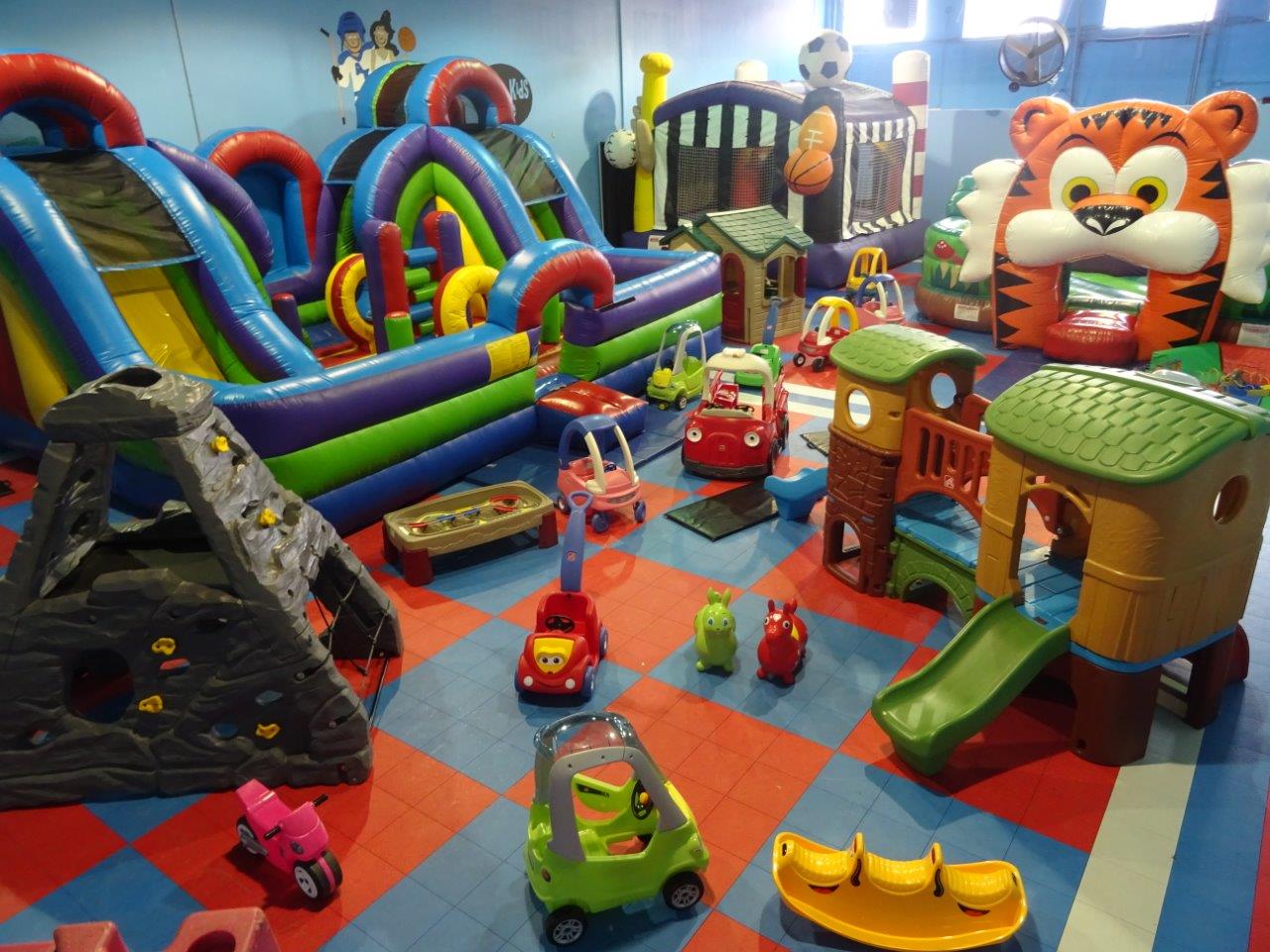 You can make a family tree, signifying the importance family to nurture your baby, with all the love and affection, you can also decorate the room with diff themes that add many different pictures at various age groups of your kids.
Memorable moments caught in the camera. This will be the perfect occasion to share all the pressure you have had in bringing up your child. Kids at the age of 1 or two years, denies to be the part of a huge crowd they love to be with their moms or known ones.
Loud music or sounds may leave them disturbed so this is one of the themes whereby you kids get to see colors around. If you could surround the tree with some decorations, like balloons, just left for the kids to play. I always observes a small play zone were the kids run. So you could think of adding it too and also some wooden toys and puppets.
12. Watch the puppets partying with your kids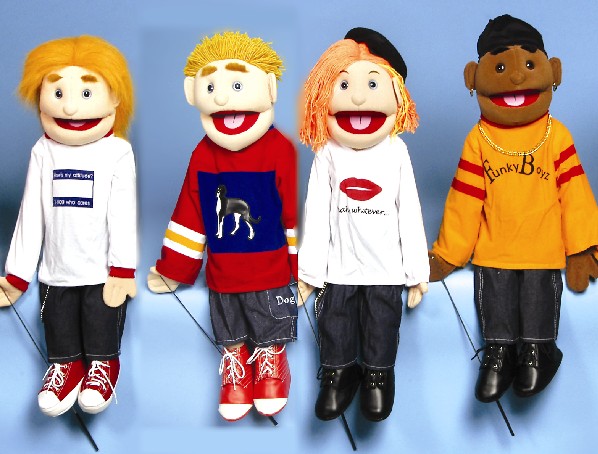 Their are many thing that add to the excitement of a birthday party, the one which I would like to share with you is the puppet show, sometime back, I attended my nephew's birthday, whereby I had come across this puppet show.
Though it was performed by professionals it actually was of its kind, I mean the small stage, cute cartons and the puppets hanged to a string actually came live, and played their role so well. It was new experience and full of creativity. It could hold the crowd of all ages.
13. Its the magic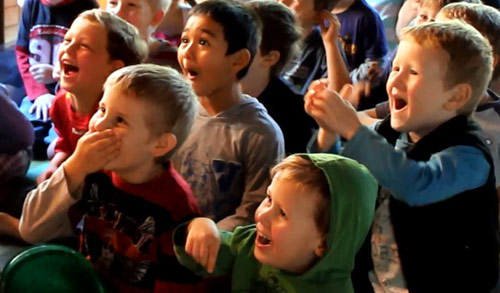 Play a small trick and watch your baby look at you in wonder. Its so good to see your kid looking at you in excitement and asking to repeat the trick again and again. This remembers me of the magic show. Which I have seen in my school days.
One after the other amusements and the hash and laughter and big applause. kids are called upon to participate in some tricks .
You find colorful stripes coming of ones mouth, a bird from from box, something or the other but the best part is the tricks look so real that we wonder how. An expert can really steal the show by his performances.
14. Treasure hunt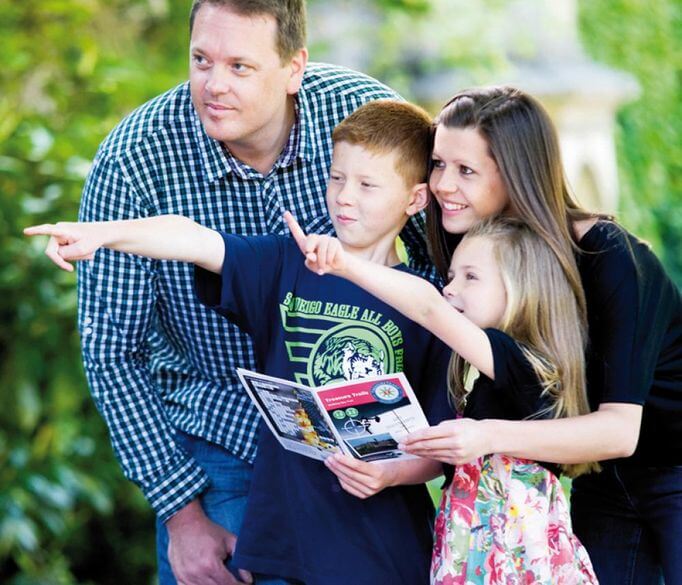 Its always such a fun to find someone hidden and if could do it with your friends? It will be so thrilling. So Watch this treasure hunt.
Make two different team among the best buddies of your kids, Initiate to hide a few things at your home or you can also use the back yard for it.
Write out fewer hints to access the group to reach the treasure, clues could be a recurring to help you to move ahead towards a treasure . Let see who gets the first. you can repeat the game for three or four such treasures.
15. Musical chair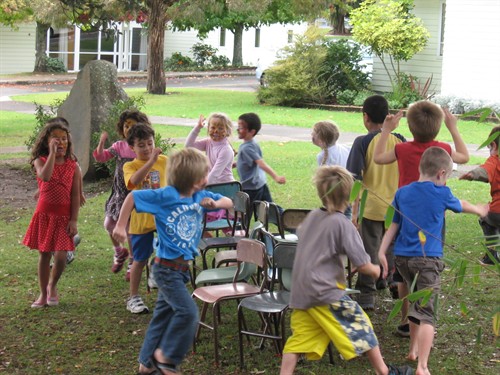 Have you ever tried playing this game in your childhood? I am sure most of, have played. Even in my childhood I use to love this game.
So do you think any game or theme related to this game will be exciting to your kid's birthday party and all the guest, yes i am sure it will. Kids really love this game.
You can have the kids of all group involved in musical chair, simply get the chairs arranged and the music will truly excite the players to dance and grab the chair at fastest.
The number of chairs should be one less than the number of players. Pull out a chair with the elimination of each player. Games ends up with two players and a chair.
16. Just get at once!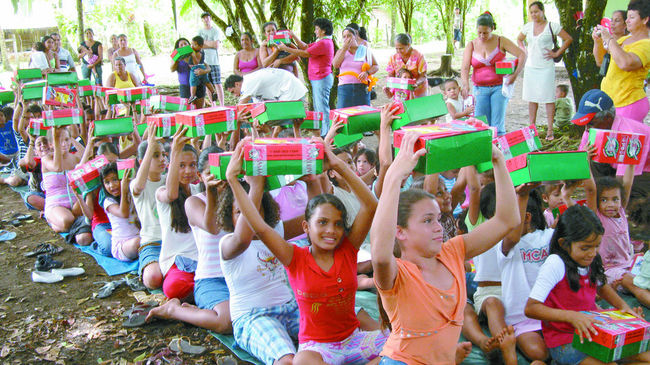 Kids are full of energy and zeal, party is all their time, no more confinements only excitement. This is one of the games that is full of excitement and so very thrilling. One needs an host who will call out for any thing it could be a red clutch, a pink hanky , maximum denomination currency etc.
And the one who gets it at the first instance stands to be the winner. Here audience at large can voluntary participate and seek the help of other members, every time a product is brought and one bags a prize so watch the fun. Its exciting!
17. Passing The parcel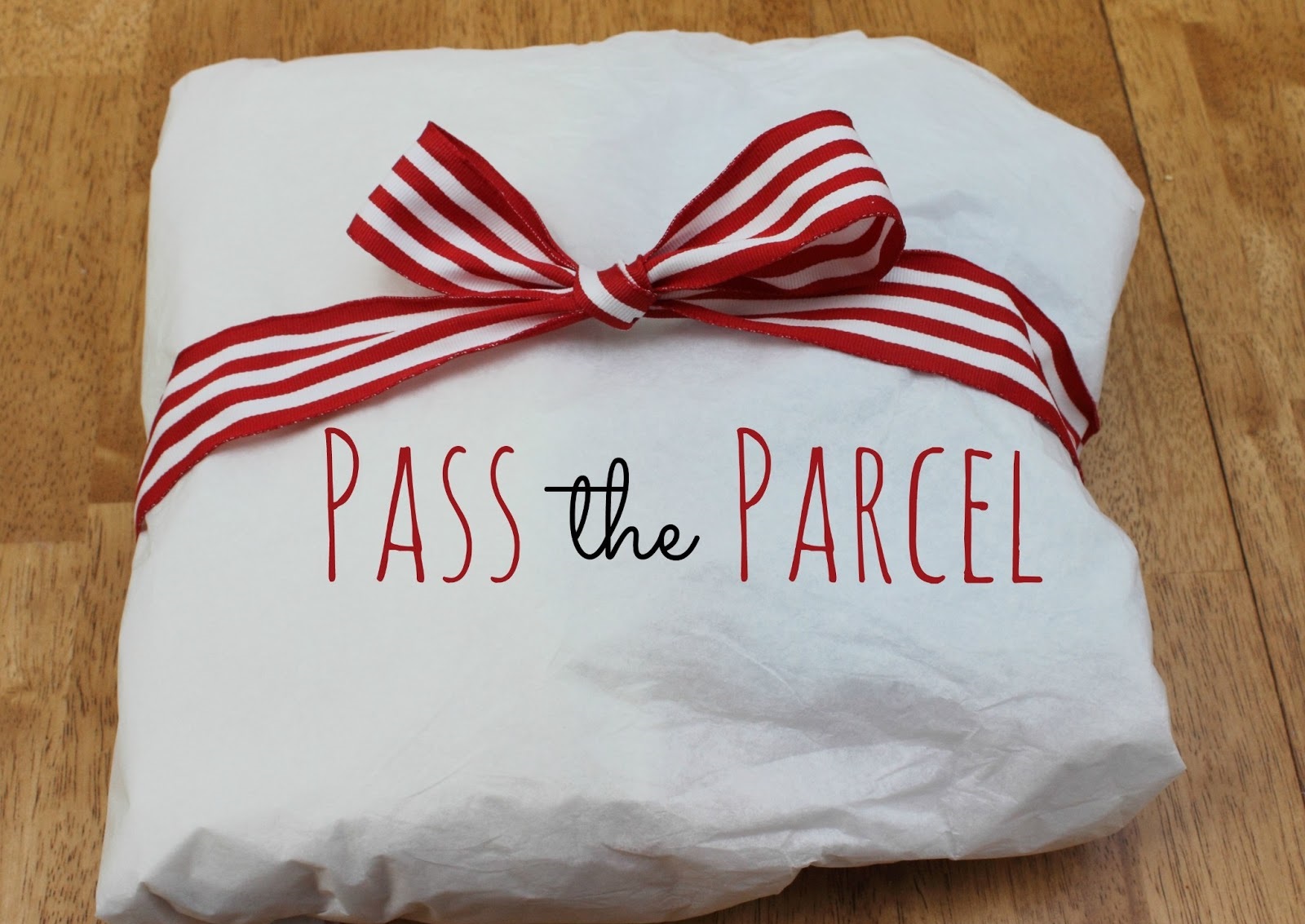 Passing the cap could be one of the games without any arrangement. Just put on the music and get the parcel moving from one person to another.
But the gist of the games lies in various punishment, when one is found holding the parcel once the music stops, funny punishments could be mentioned in the pick of various notes that you determine in advance and here lies the the excitement.
This game is suitable for all age groups and on the penalty should be appropriate to all the participants.
2. Food Ideas
Lots of birthday party games would make all of them longing of some mouth watering and delightful dishes. Here are some of them that are irresistible to the foodies:
1. All are made over Donuts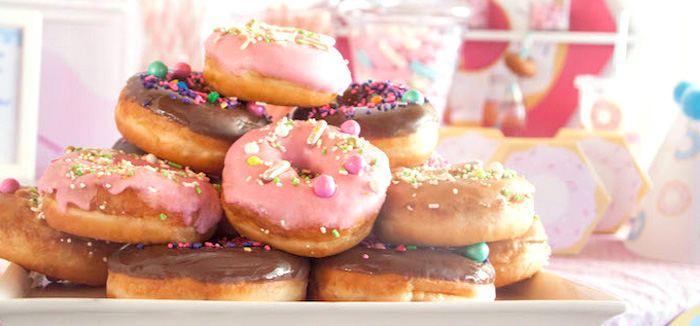 Hmm Yum! Donuts are their favorite, hot chocolate brownie will be relished undoubtedly. Tiny sugar candies over the donuts would make it catchy, at the same time hot chocolate or choco lava will surely steal the attention of the young party kiddos.
2. Jelly Delight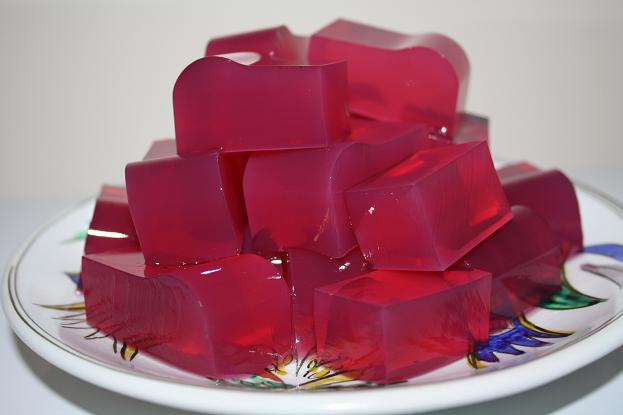 You can prepare a combo of jelly, custard, ice cream and or fruits and make it your style. This would be one which you can simply make on the spot as per their preferences. Demands for jelly will be persistent and different colors will make the kids say "I want some more".
These are some of the different food types which adds up to the excitement of your snacks. It's a real good starter which kids could enjoy while they play pick up their favorites. You can categorize it in veggies, fruits, or hot barbecue if you can arrange in back yard. Barbecue will be the most popular among all. Pleasant aroma of charcoal roasted stick and flavors in your serves.
3. My Sugar Candies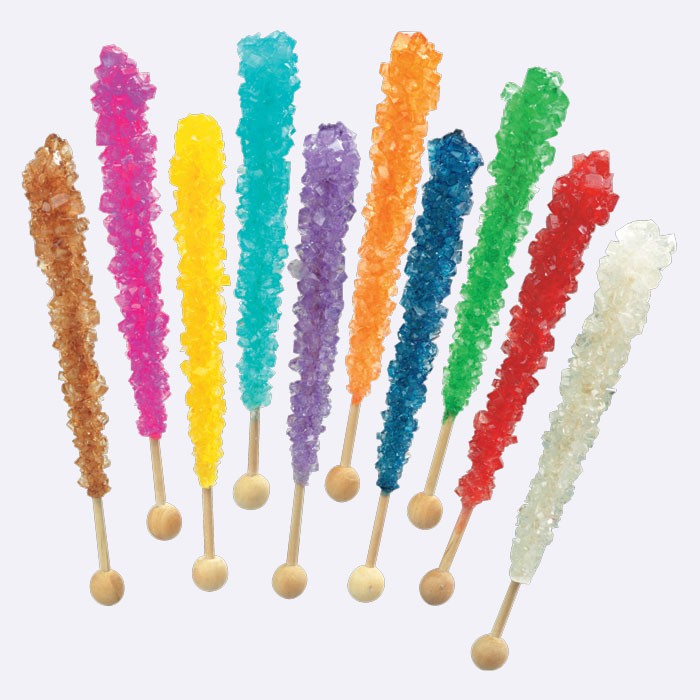 Birthday party could be effective with these pink sugar candies, looks so very tempting and find each little hand to grab it and of course the colorful lollies and many other toffees.
You can simply arrange to add a fewer candies in a huge balloon and blow it and hang above the birthday cake. Let the birthday kid blast it and see rest of the kids gather to collect the candies. Right after the cake cutting.
Another thing which is most awaited and really needs to be taught full about is the birthday cake. It comes in all your imaginations.
Various themes, cakes with family photograph or with the picture of the birthday special, girly cakes of princess and or a dashing car adventure for the car lovers. You can also plan for a simple juicy delight that first treats your eyes and then leave a memorable taste.
Main course food
4. Pizza puffs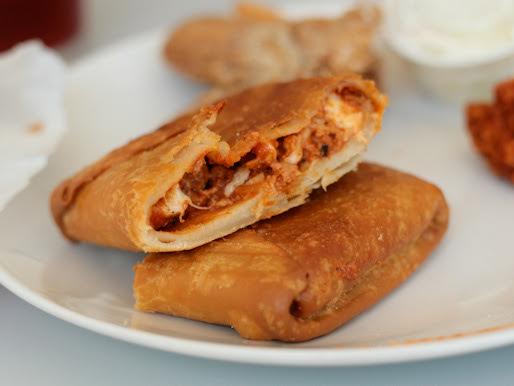 Pizzas are all time favorite, parties are looked upon to relish them you can have different kinds of pizzas, but small puff are easy and handy and also suited to pick the best quotient. All the starters with tomato catch up goes amazingly well.
5. Burgers
Burger buddies are ample around always appear in kids zone. Rightly chosen menu with the filling of moms favorite leafier. Bigger the size, yummier the taste. All will rush to have one. Fresh buns and tender veggies are the secret to yummy burgers.
6. Cheesy Dips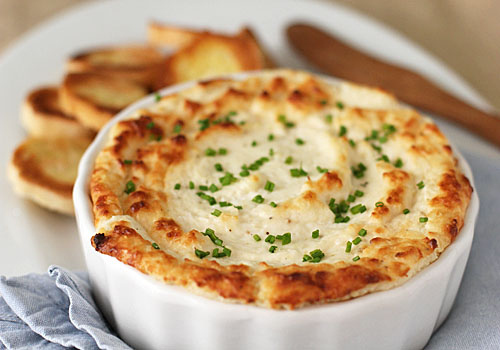 Yummy cheese enriches all the dishes how about placing the dips. It could be a fondue or a simple smooth deep that could go along with any eatable or simply by itself will relish the kids.
3. Grab Your Gift
Kids would always look up for their return gift which actually completes your party. Return gift should be really trendy and this trend is set by the most recent kids show, that displays their popular cartoon character or super hero, at once the kids recognize their super hero.
The joy of gifting kids is wonderful and you need to be a little choosy and thoughtful about your return gift. So here are some of the gifts that we will look, that are with the trend and really worth for what you are paying.
1. Led Bands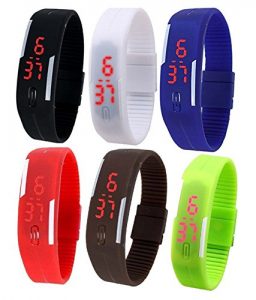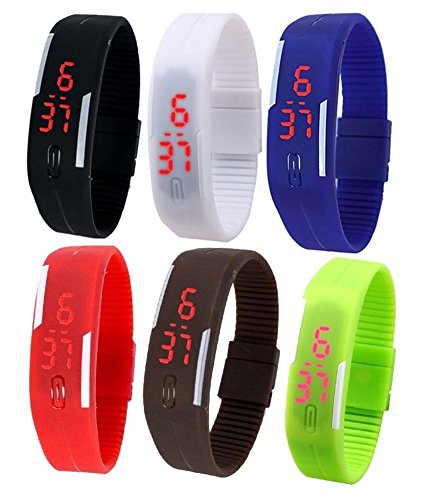 These colorful bands are meant for girls and boys too. Kids enjoy the pride of reading time and its really helpful.
No compromises on quality. One can adjust the size according to the requirement. Durable enough as not fragile.
Very stylish in appearance that catches ones attention easily.
2. Minions Sketch pen set

How about gifting an all time favorite sketch pen sets. I always found the kids eyes sparkling when handed over a set of color sketch pens. They have no time to preserve it and use it as fast as possible. The best part is that you can now buy their all time favorite pens with their favorite characters too that is minions.
3. Super cool sun glasses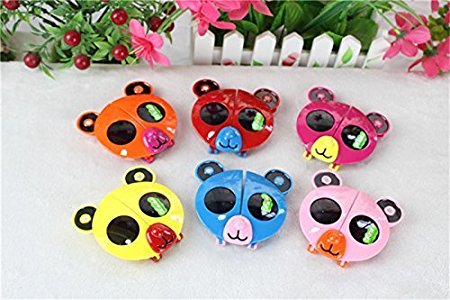 Still confused about your return gift? Look at these cute little sunglasses, they could be folded, easily carried, light weight, the best quality ever and protects those little twinkling eyes from hot scorching heat. It also gives a cool smoothing effect, not only quality but also fashionable and Wow! So cool.
4. My pencil holder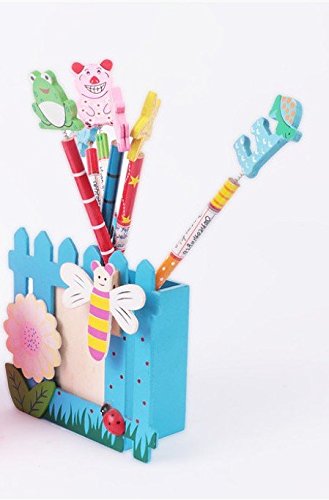 May be you are looking out for something that would stay with ones kids for a longer period of time which means something that becomes a part of a ward decorate, this cool and colorful pencil holder which is can catch ones attention easily.
You see at least one this in kids ward holding their pen, pencils so that they can pick it up easily or else gets messy with other things. You will find the child easily recollect the occasion on which it is gifted saying its my pen holder. Pretty little characters and the wooden finishing would surely add to the kids room and match all types of ward robes.
5. Cute bags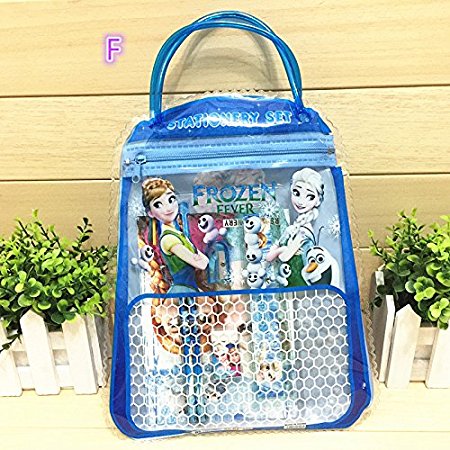 Too many little things kids like to bag while going for outing, mamma is least interested to carry it in her bag, let the kids have their individual choice of belonging, in this personal bags of their own. Do not forget to take the count of as girly bags. Characters differ from the those adventurous heroes, boys will not accept pink ladies and girls will not go for blue.