Last updated on May 9th, 2022 at 06:41 am
Kids Birthday Party Themes
Kids these days get bored pretty soon. And if you want to celebrate his or her big day in the same old routine style, he or she is surely not going to be amused by it. Inviting close friends and family, cutting the cake, and followed with a usual dinner sound a tad too boring for today's kids. Especially your little one is going to crack up with the boring party, as all he or she can do is run around with mates. But that's what they regularly do, right?
Therefore, to add a dash of zeal and excitement to your toddler's birthday party, you can go beyond the horizons and plan a theme party. It would not only make it look unusual from the regular boring parties but will also brighten up your little one's mood. It doesn't necessarily mean that you have to splurge huge on the decorations and stuff. One can surely use his wit and change the normal party into a themed party. All it takes is some creativity, and little time to execute it perfectly on the big day.
There are an infinite number of themes one can choose for their kid's birthday party. However, putting it down to good effects can be a tricky job. Thus, to ease your process of organizing a full-fledged themed party for kids, we decided to figure out some themes that can easily be executed to add the sense of shimmer and fascination to the party.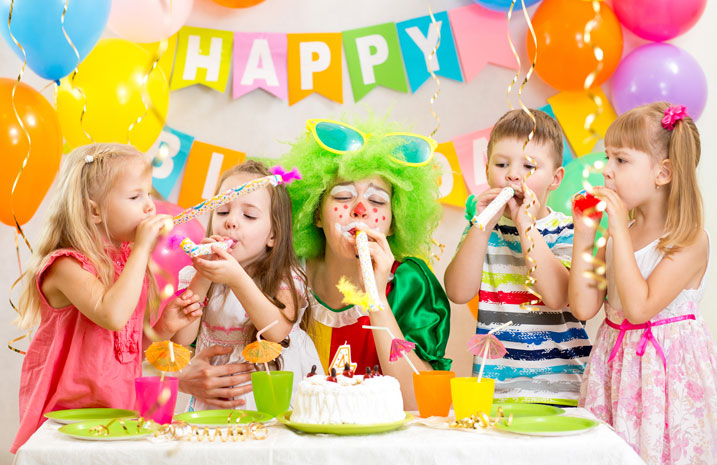 Fascinating Birthday Party Themes for Kids
1. Pokémon themed Party
Well, we have an independent separate blog for our readers to know how one can host a Pokémon themed birthday party. From poke ball shaped cupcakes to a huge Pikachu shaped cake, you can replace the ever boring thing with the Pokémon merchandise, and your theme will be lit to perfection.
You can even organize a few games like Pin the Tail for Pikachu or Poke Ball treasure hunt. If you want to go that extra yard to make the ambiance look perfect, one can convert it into a Pokémon training center.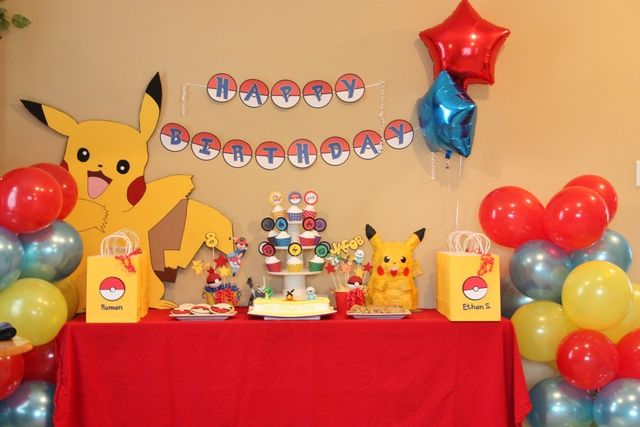 Also, you can request your little guests to dress like Pokémon characters. The food and the cake table can be customized too. The pictures of the night will simply look stunning. And we kid you not, your child is going to love this Pokémon themed to the core.
2. Emoji Themed Party
Emoji has been instant favorites amongst kids and adults alike. Therefore, a party with an emoji theme is not going to disappoint you nor your kid either.
One can host exciting games for the kids that involve face painting, getting the emoji's smile at the place, and arrange photo booths for kids to take memorable pictures.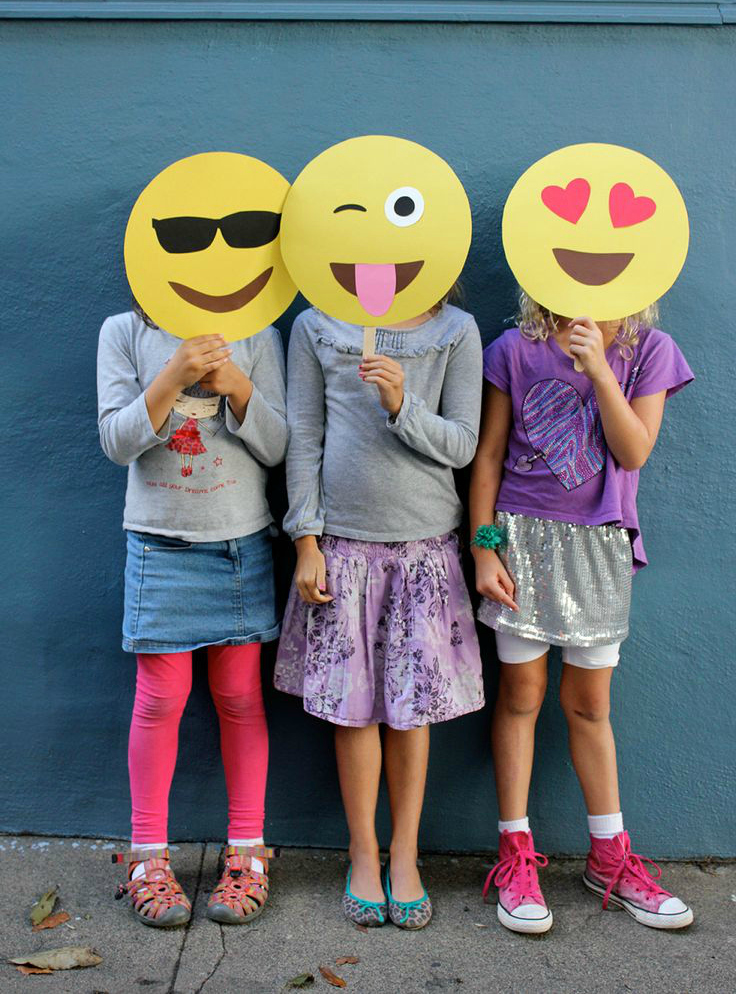 Also, one can go ahead and make quirky poop-shaped cupcakes and other emoji-inspired eatables. Such decorative food items are much loved by the children. Funny emoji's flying everywhere can be a fun moment to watch.
This theme can add a dash of laughter to the entire night, and with fun activities and funny decorations, the people attending the party are going to have a blast.
3. Messy Art Party
If you want to go out of the box and just want the kids to have fun at your toddler's birthday party, this idea is apt for you. All you need is a backyard, few drawing boards, lots and lots of colors, pencils, sketch pens, markers, and everything kids might use to draw or paint.
You can also announce a special gift for someone who makes the best drawing amongst all the children. This will add to the competitiveness in the children.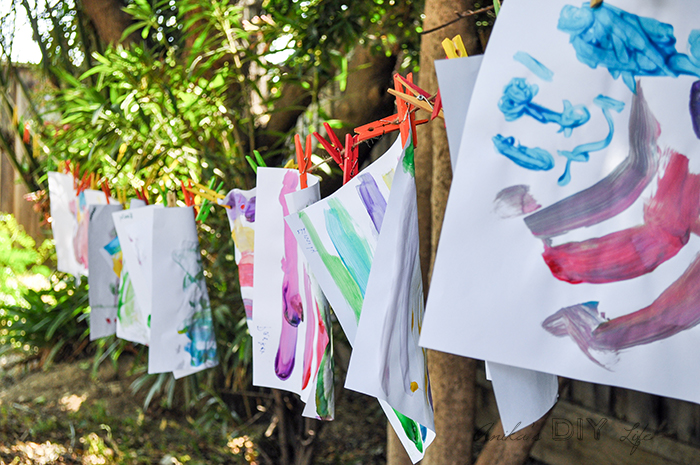 Once they are done getting messed up in the paint, you can arrange a pipe, wash all of them out together, and serve them with scrumptious finger food and sandwiches.
The party can end with normal cake cutting, and you can take that opportunity to announce the winner of the messy art contest. The entire party day will keep the children entertained throughout without them getting bored.
4. Water Gun Party
Well, this is another fun activity-driven party idea for kids. There is hardly any kid in the world who is going to hate such exciting idea.
But one has to take utmost care while hosting such party as it can go wrong if kids decide to misuse the toy guns. You just have to arrange plenty of water guns, a few water tubs, and a constantly running water tap.
Kids are going to have fun while they fire water with their guns towards their friends. You can even host a mini battle with water guns with paper lives stuck on the helmet. The last person to keep his or her paper on the helmet intact should be declared as a winner.
5. Superhero themed Party
Children love superheroes and watching the entire party location turned into their favorite superhero's hub will be a dream come through for any kid. To host such kind of party, personalisation is the key.
One needs to study about the superhero or the series one is going to depict in the theme. With that, it is easier you to decorate the room and get associated merchandise.
You can start with invitations to set up the stage for the big day. If feasible, you can always ask the little ones to dress like superheroes. If that is not possible, one can always arrange a few masks and headbands for the young kids.
Stress on the cake and make it look like their favorite superhero's logo. We are pretty sure that this superhero themed party is going to memorable for years to come.
6. Detective Party
Children love being involved in games that require them to use their intellect to reach towards their goal. This theme is going to challenge the children's intellect while simultaneously providing equal fun to them. You have to ask your little guests to dress like detectives if you want to make the party look more appealing.
You can arrange a few fake mustaches, treasure hunt games, magnifying glasses, toy metal detectors, hats, etc. to get the party going. Also, you can dress your food table to suit the requirements of your theme. There are so many games and riddles one can arrange to keep the kids in the party engaged for a very long time.
7. Pirate Party
Make your kids look like parties and let them loot the ship-shaped piñatas which you can fill with gifts, chocolates, candies, toys, and a lot more.
You can build up the party with invitations by making them look like warning letters from the pirates. Also, you can request the guests to dress like sailors and pirates shown in some movies.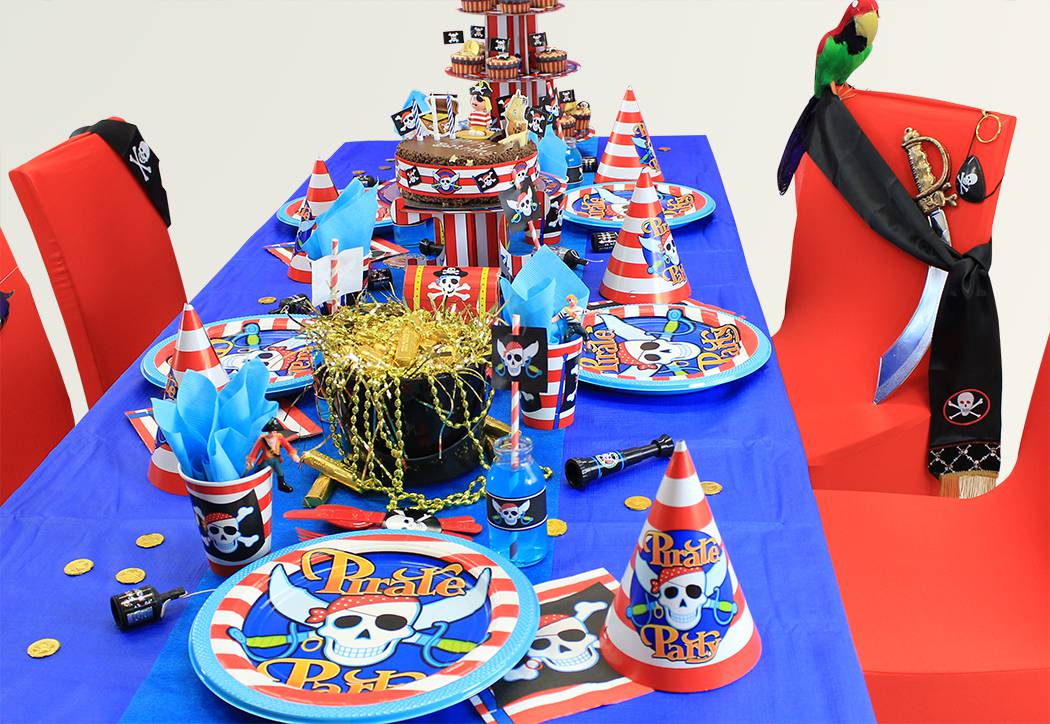 You can arrange eyelid covers, telescopes, etc. and decorate the party hall with maps, ships, and pirate flags. The images from this party are going to burst you into laughter for years to come.
The cute little kids in pirate's dresses are going to look amazing. You can even design your food table in such a way that it looks like the Pirate's cuisine.
8. Amusement Part Fun
Snub your usual routine party, and take your child and his few friends to some amazing places like an amusement park. Such parks are loved by the children, and we are sure your kid is going to enjoy his day to the fullest.
You always have the liberty to take a break from all the rides, sit somewhere for lunch, and then cut the birthday cake. This ensures that you don't miss out on the age old tradition.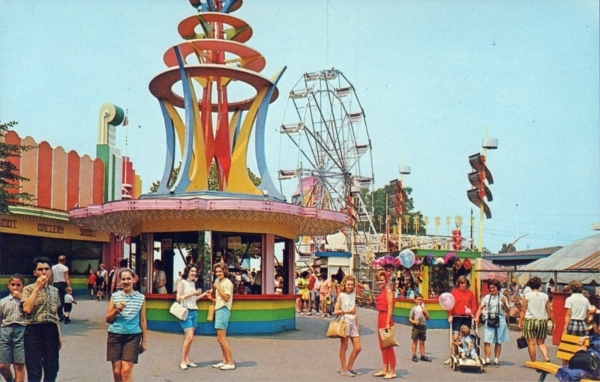 See your kid and his or her friends enjoy the enthralling rides and witness the thrill the park has to offer. You can take them to a finger food joint after the excursion in the amusement park.
We are sure that there are high chances of your kid remembering the birthday for many years to come. After all, it is his birthday, and he should have all the fun, shouldn't he?
9. The Magical World
Hire a magician, let him take the center stage, and watch your children engaged for the most amount of time with the tricks and tips the magician has to exhibit. Not only that, you can also have the magician to teach few tricks to the children.
You can arrange some wands, long Harry Potter styled hats, and magic trick decoding books to add to the betterment of the theme. One can even request their guests to dress like magicians to set up the entire mood for the night.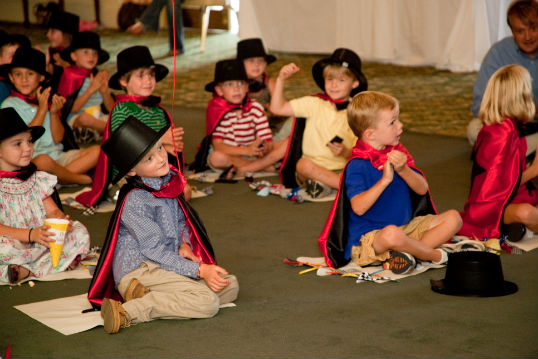 You can surely add to the menu with color changing cocktails and dishes. Return gifts can include magic sets, wands for girls, magician's hats, and stuff related to wonderland.
The birthday boy and the other kids attending the party are going to be amused with this innovative theme. Make sure your lights are dim, and decorations are up to the mark to make the party look fascinating.
10. My Water Pool Party
Just like the water gun party, this party theme is going to offer a lot of fun and excitement to the birthday boy and the little guests attending the party.
All you need to do is rent some large bath tubs, inflatables, a good supply of water, and water goggles. Kids are going to have the time of their life by jumping and splashing in the water along with their friends.
However, a party of this type can make your kids crave for food. Therefore, you need to arrange a large variety of finger food and some juices that'd do the trick. One should make sure that the food offered is light.
Because once the ambiance is set at such fun level, kids hardly think about spending their time on eating the food. So snacks are a big yes. Also, one can organize is this party by a poolside to make it more exciting. You can even arrange games in the pools with the bait of wonderful presents to the winners.
11. Alice in the Wonderland Theme
This one is especially for the fairy-like girls out there. Every girl, small or big, have the fantasy of visiting the Wonderland they once read in the fairy-tale books. Therefore, for you, as parents to recreate a fantasy world for them right in your house will be a dream come true for the girls.
This requires a lot of patience and time to get the actual setting into reality. You can decorate the room with unicorns, magical wands, crowns, and everything related to royal belongings.
Your pretty girl dressed like a fairy in a lovely gown standing amidst a center structure of a castle or a palace would be an amazing sight for you and the pictures. Your girl is going to love the awesomeness of this theme.
You can even decorate the return gift bags with crowns and initials of your daughter's name. However old it might sound, this party theme idea has been favorite amongst the people for ages.
12. Unicorn themed Party
We have an entire blog dedicated to the unicorn themed party as it is one of the most sought after ideas in the world. You can start with a beautiful unicorn themed cake.
A unicorn horn for every guest will add some visual delight for the theme. Piñatas in the shape of a unicorn filled with lots and lots of candies can attract a lot of children towards it.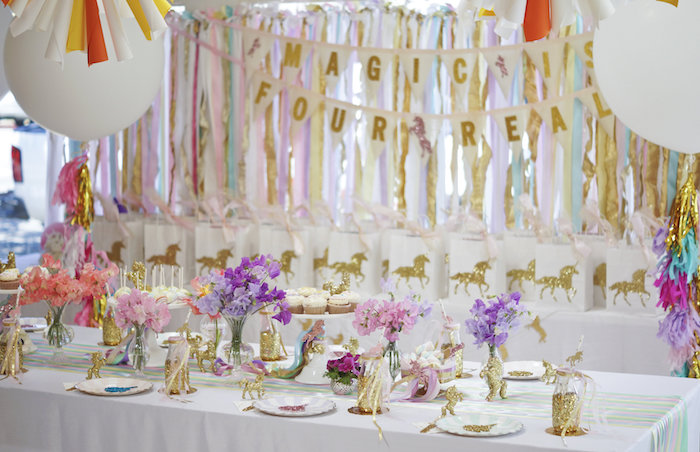 For the setup, you will need to bend your back and decorate your house with shades of pink, golden, and white. A fairyland with mystical figures will serve just right to the cause. Unicorn party props can make pictures more attractive. This party themed idea will be most favored by young girls and small boys.
With the themes there are many things you can plan for kids liks birthday return gifts, party costumes, food decorations, venue decorations, games & activities as well.
There are plenty of ideas one can execute to create wonderful themes for their kids birthday party. So many characters, animated or real, can be the inspiration for the party themes. Angry birds, minions, marvels, Doraemon, Barbie's, etc. are few of the options one can select to create a pleasing party theme. Now that you have plenty of options at your disposal, you can run through your thoughts, make a list of your kid's favorite things, and create amazing party theme ideas for your children.