Last updated on May 9th, 2022 at 06:55 am
Today i am going to share this amazing list of return birthday gifts for kids. This is one the most frequently asked question, so i thought i should research over it and give you all some of the most amazing options. So be with me and explore these return gift options.
---
Arranging a birthday party is never an easy job, especially when it is dedicated for small children. Things need to well-planned for one to host a party that can be remembered by the birthday boy and the guests for years to come.
Therefore, not only the party and the food needs to be on the point, but one has to pay fine attention to the return gifts for a birthday party as well.
Return gifts is a great way to thank your guests for their presence and time at your birthday party. And when it comes to kids, it is a nice gesture to keep them happy after they leave the party home.
But for the very fact that the return gifts have to be distributed amongst each of the kids that attend the party, it is quite not possible to throw away expensive gifts. Therefore, it is widely recommended that the return gifts for kids should be inexpensive and at the same time prove useful in their daily life.
To help you cut down on your confusion and give you as many options as we can, we dedicated this blog to the return birthday gift ideas for small children. We hope to give you abundant gift ideas that can be arranged to give out as return birthday gift ideas for kids.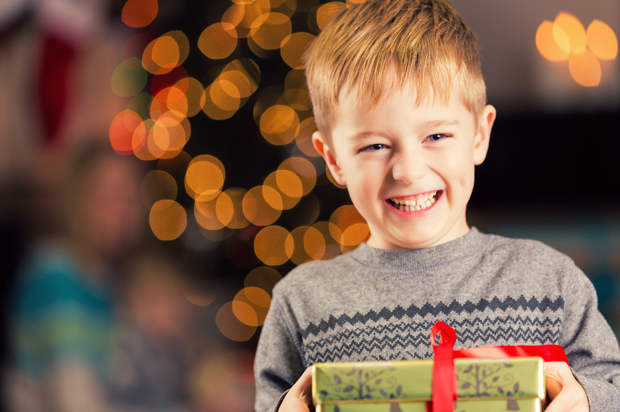 Cool Return Birthday Gifts for Kids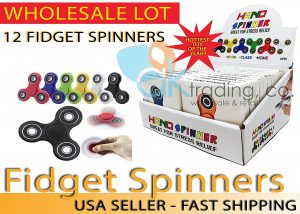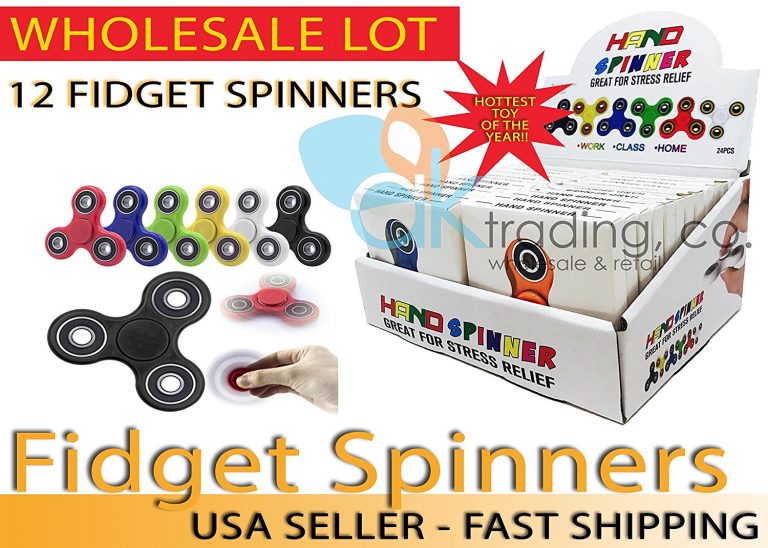 These toys got famous amongst the kids and the social media recently. It is a wonderful gift to be given as a return gift. The fidget spinners are equally loved by young children and adults alike. Many believe that it helps the users to stay focused.
However, it is yet to be proved, it doesn't reduce the awesomeness of the wonderful gadget. It comes in different shapes and sizes, and one can either have a variety or arrange same fidget spinners for everyone. The popularity of the toy makes it a decent choice while one seeks for idea regarding return birthday gifts for kids.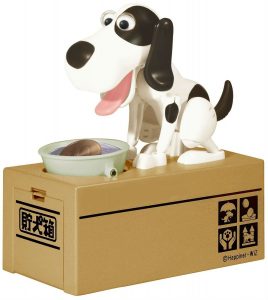 It may sound pretty old school to dispense coin boxes as return birthday gifts, but it has never gone out of style. You can pick out a design from a wide variety that is available on the market.
Also, coin boxes are much loved by the children as it helps them to save pennies to buy their favorite toys. Even parents would be happy to see their children develop a knack of saving money from quite an early age.
There are several coin boxes fitted with exceptional and attractive designs which are capable of entertaining the children along with helping them to save.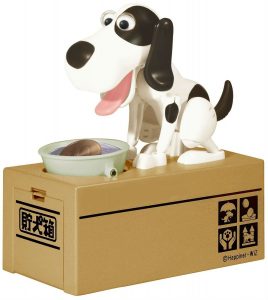 Anything that comes in handy for the receiver is always a fantastic gift. Regardless of how boring studies get, small children have a fantasy for owning fancy pencil boxes. They are always happy to flaunt their boxes as if it is a part of the artillery.
Not only it is efficient, but they are available at the market at cost-friendly prices. Thus, pencil boxes can be best suited to be distributed as return gifts for small children.
This return gift idea for a birthday is only suitable for children up to grade 7. Bigger children won't be amused to see compass boxes as return gifts.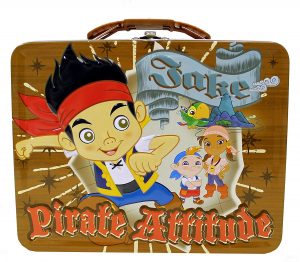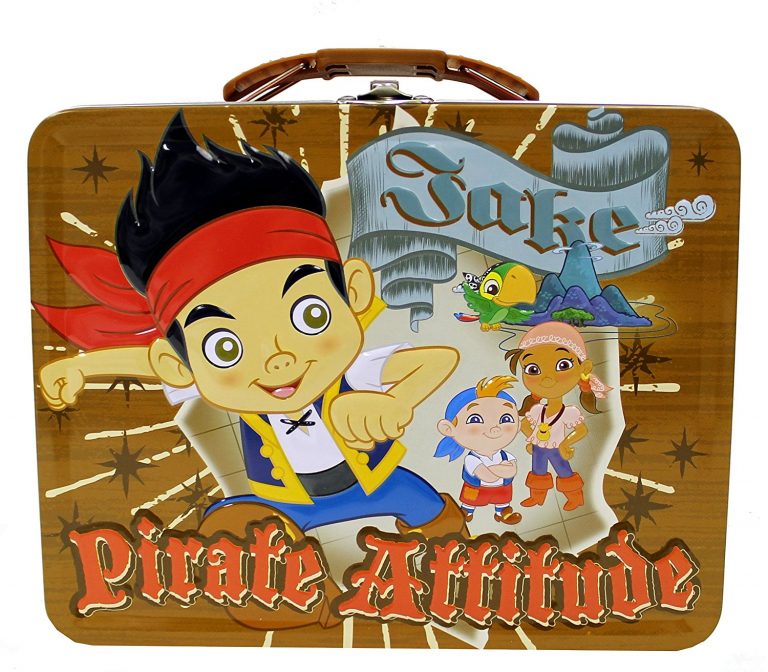 Just like the pencil boxes, lunch boxes are a part of weaponry of school children. It is yet another thing which the children can brag about in their classrooms.
Thus, having a fancy lunch box is a school time fantasy of every kid. It could serve as an eccentric and efficient gift when it is picked from the market bearing in mind about its enticing design.
You can even manage a 100 of them without feeling a pinch on your wallet. Keeping in mind about its prices and uses for the small children, it qualifies to be the best return gift for toddlers.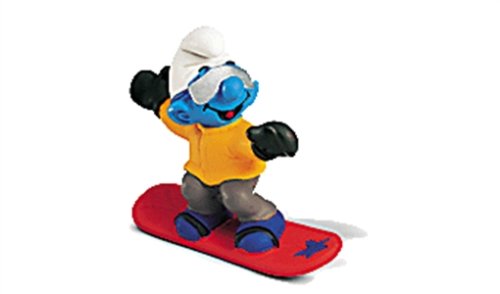 All small children have the knack of collecting figurines of their favorite cartoons. Therefore, children would be delighted to see their favorite animated superstars as return gifts. We bet that they wouldn't leave a party much happier than this.
You can arrange a wide fleet of figurines like superheroes, cartoon characters, etc. For girls, you can keep figurines of Barbie dolls and feminine figures. There is a possibility of children fighting over toys, so let them decide one by one, and pick up their favorite toys.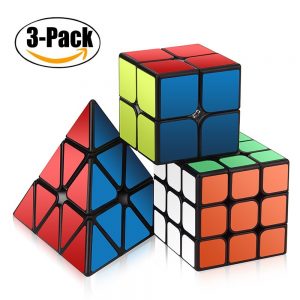 This is one such gift that would attract the children and help them to hone their intellectual abilities. It would keep them busy for days. Also, it would help them to build curiosity while finding a solution for solving the Rubik's cube.
It wouldn't cost much and also would be an efficient toy for the kids to play with. Even the parents won't have trouble shouting at their children while they play with the Rubik's cube which has no possible side effects, unlike video games. With all these fantastic positives, it makes a great return gift for the children.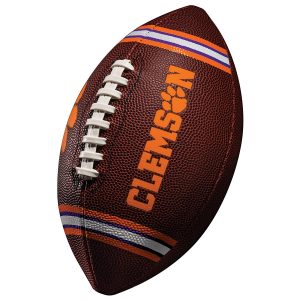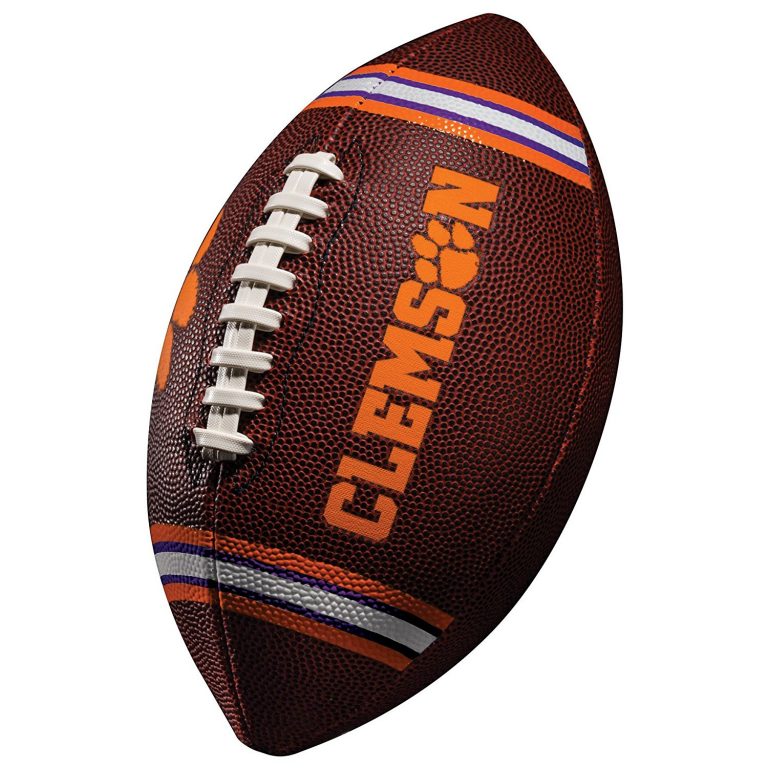 With this, we mean, it could be any sports equipment you want to promote. By gifting a football, it would be nothing short of an encouragement for the small children to take up a sport.
In the age where field sports are overlooked for video games, it would serve as a decent gift for children to indulge in some physical activity. Anything that can inspire the children to stay fit and healthy can be a great return gift.
Their parents would love the idea behind you gifting a sports equipment which encourages the child to train and play hard in the field.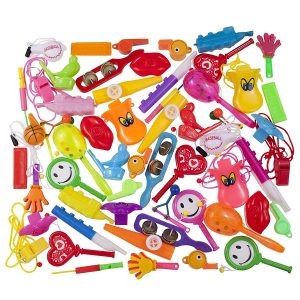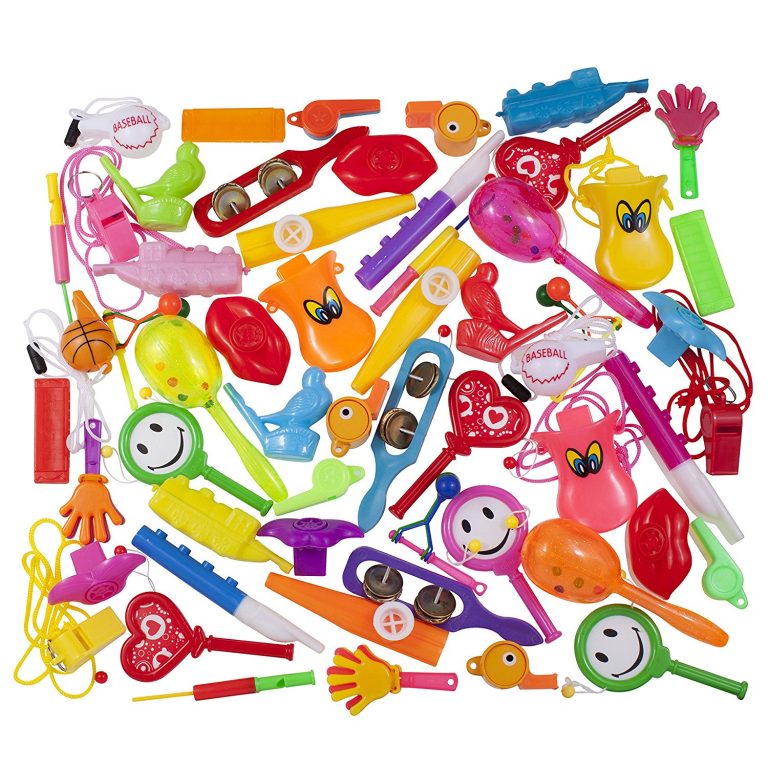 It is one of the common birthday return gifts given to the children regardless of the event and the purpose of the party. Children have a blast making noises with different kind of whistles with alluring graphical designs.
A box comprises of 60 whistles with 20 distinctive designs. A child can choose from the pack and blow until our ears hurt. It is one of the highly rated return birthday gift ideas for kids on the online website amazon.com.
Also, it is produced by keeping children in mind. Therefore, one can rest assured that the pack contains enough options for girls and boys alike.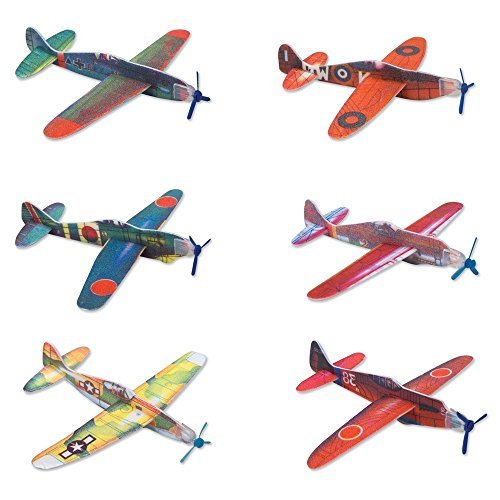 Toys have a special place in children's heart. And when it is packed in a box as a surprise, it adds to their happiness. Children love receiving gifts, especially when it comprises of toys in them. This return gift suggestion is one such toy to have the heart of the children.
It is easy to assemble foam planes which glide in the air for a fair amount of time. The DIY planes make it more fascinating for small children.
It would cost you nothing more than 9 dollars for a pack of 48 glider paper planes. Easy on your pocket, and efficient enough makes it a decent return gift idea for small children.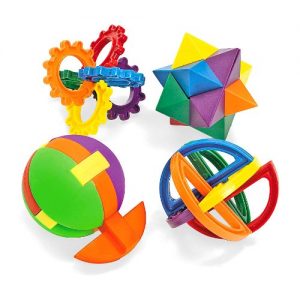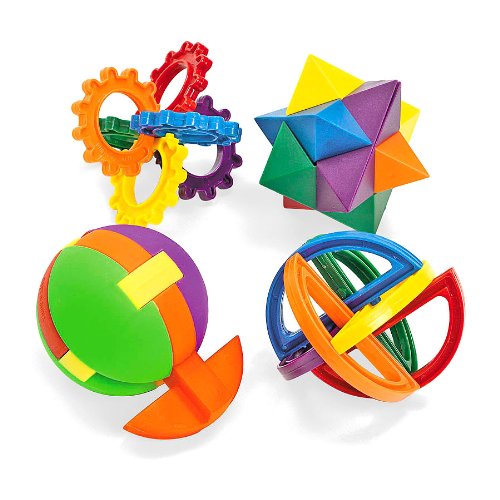 A pack comprises of 12 assorted balls that are packed with fun puzzles for the children to solve out. The toy takes some assembly before it is handed for the kids to use. However, the assembly is easy and can be done by the kids themselves.
The fun express plastic ball puzzle is much-loved by the children and has been a best-seller product on the Amazon. Therefore, it is safe to conclude it as a gift that is loved by the small toddlers.
Anything as vibrant and attractive as a fun express plastic ball puzzle can serve as a great return gift. Also, it is priced as low as $5 for a pack of 12 assorted balls.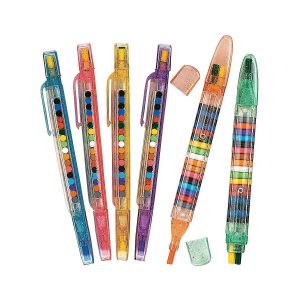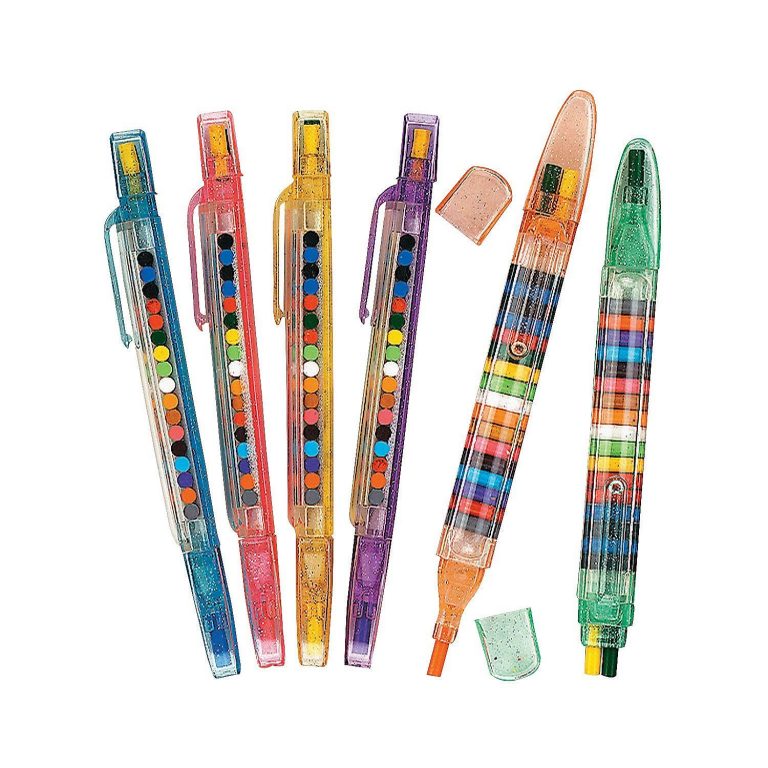 If anything that children love the most in the school is drawing and painting. Therefore, this glitter stacking crayons would give them the edge to create intricate drawings. It would give them the extra edge to exhibit their creativity.
A pen comprises of a dozen crayon sparkles. And the best part is, it would cost you nothing more than less than a dollar for a single pen. Therefore, it makes a great appreciation gift for the children attending any event or a birthday party.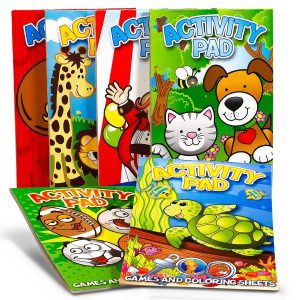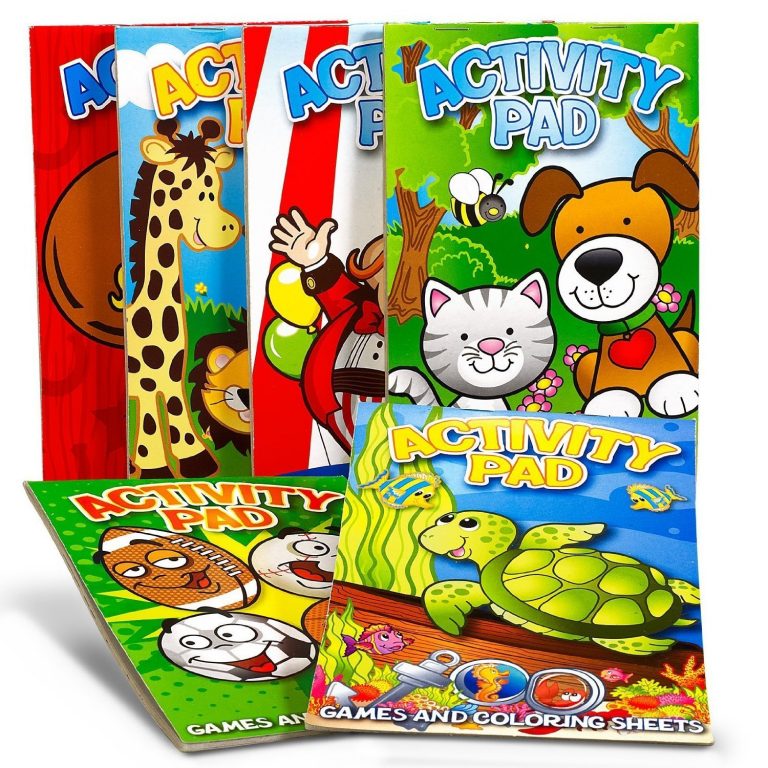 This a decent way to encourage the young toddler to draw and paint with the help of the dotted guidelines. It would give your kid 49 pages of drawing, painting, puzzles, and games which would keep him engaged for a very long time.
It fits in well as a loot bag filler as it available at the market at very cheap prices. A dozen of accessory pads would cost you around 9 dollars, which is still very cheap compared to the other gifts mentioned on the list.
Hence, it would be a great commodity to be packed in a gift wrap to thank the children for attending the event.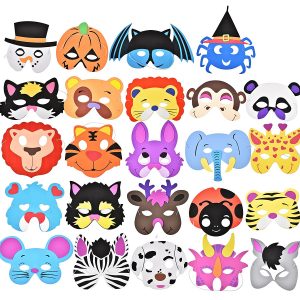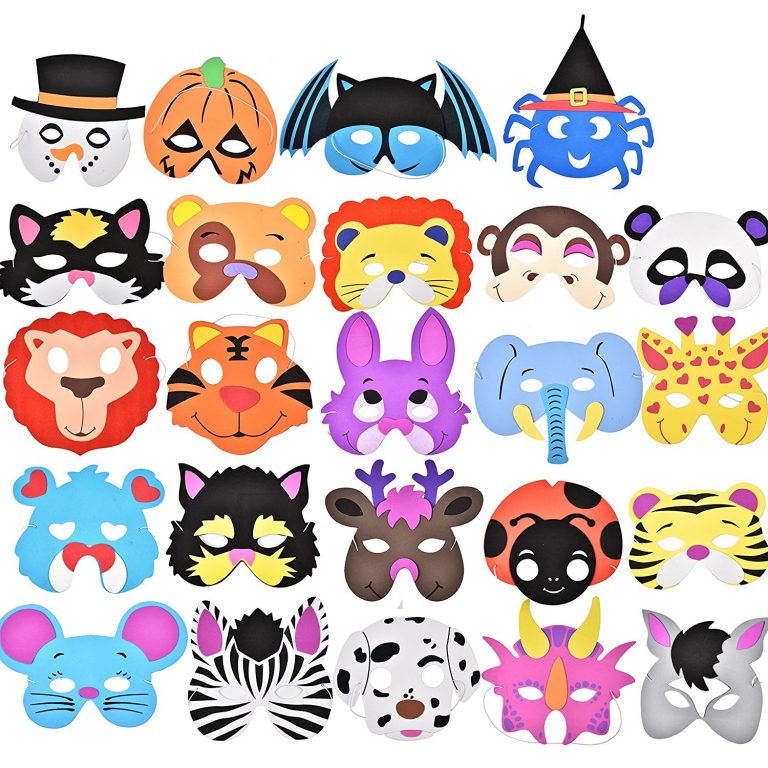 Animal masks are very much loved by young children, especially by the children below the age of 10. The pack contains a large variety of options all filled with vibrant colors. Therefore, it automatically attracts small children.
It can be also put in the bags that have the party favor gifts. For example, you can fill the bag with some chocolates, a pencil box, a mask, and a small toy, if you are flexible with your budget.
If not, you can hand the kids with animal masks, and it wouldn't disappoint them at all. They'd be whichever way to receive animal masks as gifts.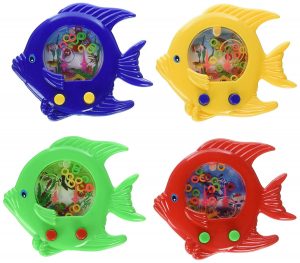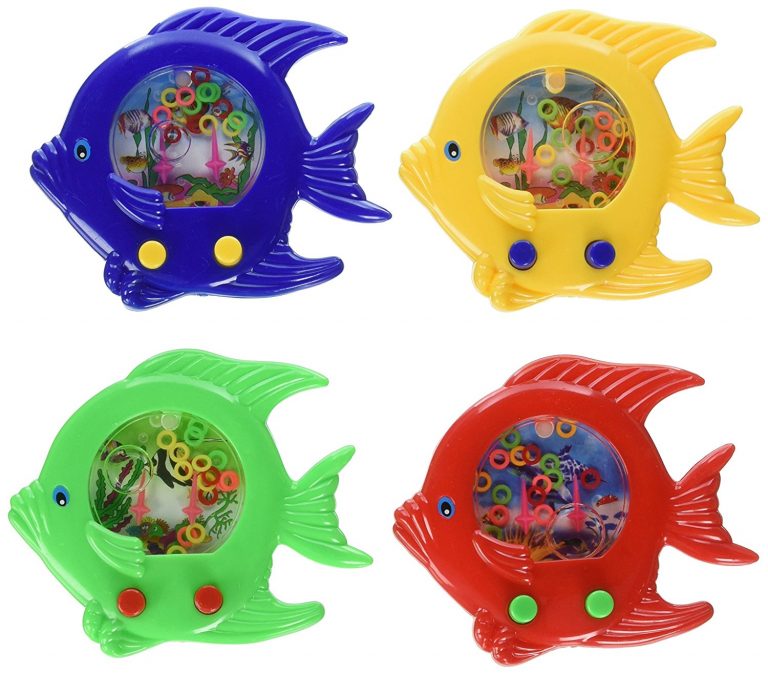 Although not as exciting as it may sound, these games got the best of our wits to put all the rings in the pin using two buttons. It is a fun game for the children to say the least. It can be carried out by children while they on a long trip or traveling in a car.
It would definitely make their journey fruitful. It is available in different sizes and colors, and one box contains 12 fish designs.
Therefore, one can order as many as gift items they require as one packet would cost them only $9. It is a good game which requires no batteries and is best suited as favoring gifts.

If you really wish to see the children play with traditional toys, then these tops are the way to go. Believe us or not, there is a kind of art and precision involved in making these tops spin using a thread.
The learning curve can be an exciting journey for the kid. Also, it is cheap, durable, and can be fitted properly as return birthday gifts for children. It has the power to withstand tough wear and tear and still spin like a jenny. It is a great toy to hand to a child, especially boys.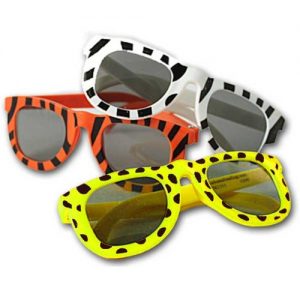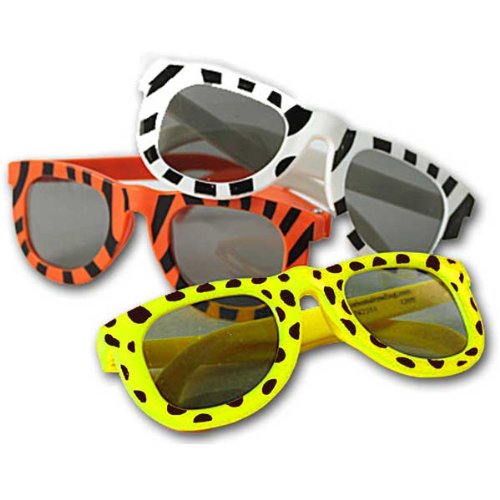 Fancy sunglasses are the way to go for children. They'd love them to the core and would look cute with the fancy printed glasses covering their delicate eyes. It would help them to protect them from direct sunlight entering their eyes.
Also, girls would love to wear them with their fancy dresses. The prints on the glasses make them attractive to the core. It is the cutest return gift for kids.
Its cheap, affordable, and a commodity which can come in handy for every child, regardless of whether the child is a boy or a girl. Therefore, it makes the list of thank you gifts for kids as one can buy 12 of them at the best price of $6.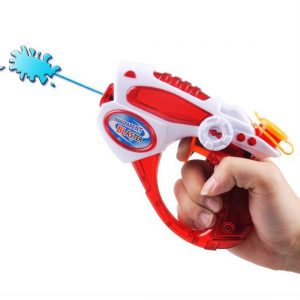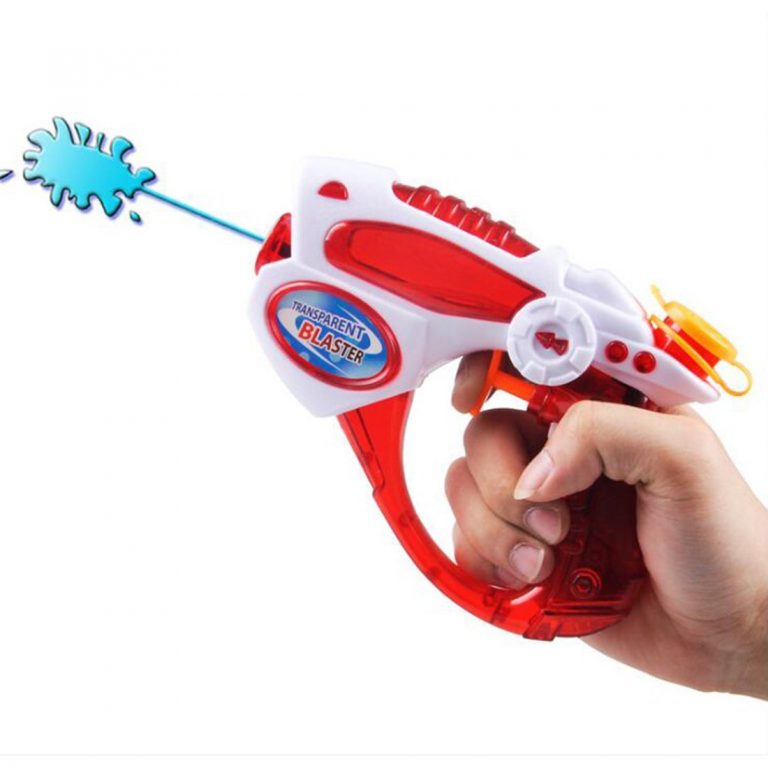 If you want to create a huge mess at the party at the expense of all the kids attending the party having a blast, you can hand them a squirt gun each and see them get wet while they care less about their costumes.
The squirt guns can be allowed to be taken home as thank you gifts for being a part of the memorable occasion. It has a great design, attractive enough to attract children and comes in several neon colors which adds to the beauty of the product.
If you don't mind spending $4 on a single piece, you know that the squirt guns are the way to go.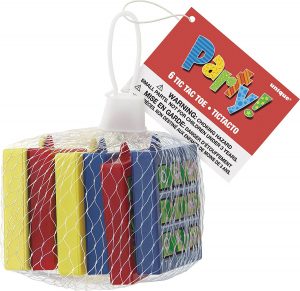 This Tic Tac Toe would make a great gift as the party favor and can be coupled with other merchandise to complete the bag full of awesomeness. The children have to just adjust the tiles to either x or o to mark their play.
This would keep small children busy for a very long time, and would also help them to build on their decision-making skills. Each bag contains 6 game pieces, each with a distinctive color.
This makes it easy for the children to pick up their favorite ones. It can also be suited to keep it in the loot bag.

Solve the puzzle to get the money. Exciting as it sounds, it is a sensational gift to be kept in the loot bags and favoring gifts. It gives the receiver the fun and excitement to solve a puzzle so that he reaches the inside of the box which can be filled with coins.
It works as a great piggy bank too as it has space for coins and notes to slip in. It gives a new edge to your boring mundane piggy banks.
We are sure that this gift wouldn't let the receiver disappointed. It is one of the best gifts we have suggested on the entire list of return birthday gifts.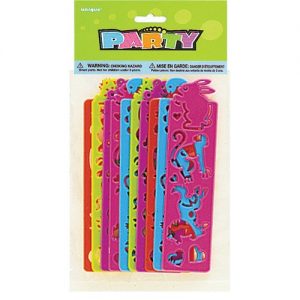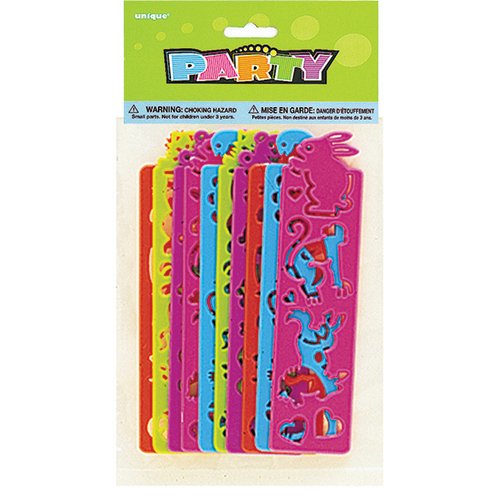 The plastic stencils can help the kids to create and draw some exciting sizes and shapes. Also, the pack comes in with a wide fleet of colors to amuse most of the children. So children at the party can pick out their favorite colors while they receive their return gifts.
Although we recommend our readers to couple it up with other favoring gifts like a compass box or pencil pouch, as it may not look good to give out a single stencil to each child. Not the most attractive ones from the list, but it would be there for you as a good option.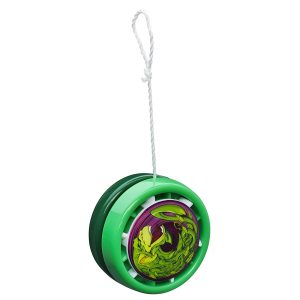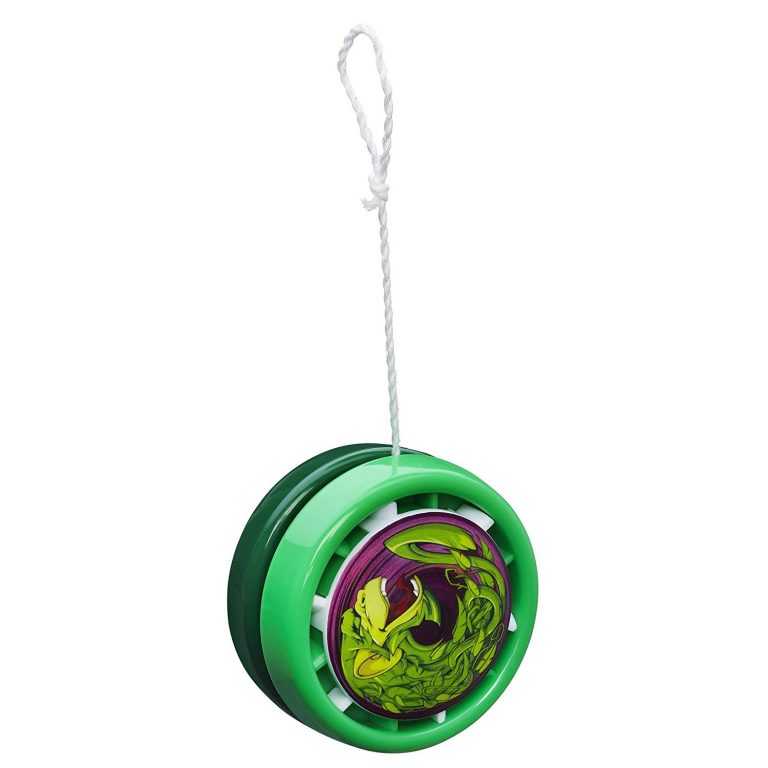 Yo-Yo's gained tremendous popularity in the United States after the Yo-Yo cartoon series got popular in the country. Children started loving the new toys called Yo-Yo's and also developed crazy skills on them.
Even after being a popular toy, it hardly takes a pinch out of your wallet. Therefore, it is a great gift which can be cited as a great return birthday gift for children.
These Yo-Yo's are available in several vibrant colors. Also, for the children, the pictures on the toys matter, so make sure, you order them each with a distinctive picture.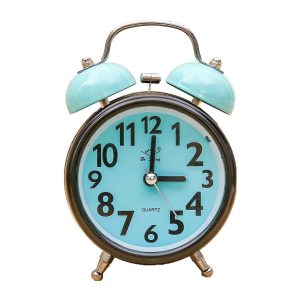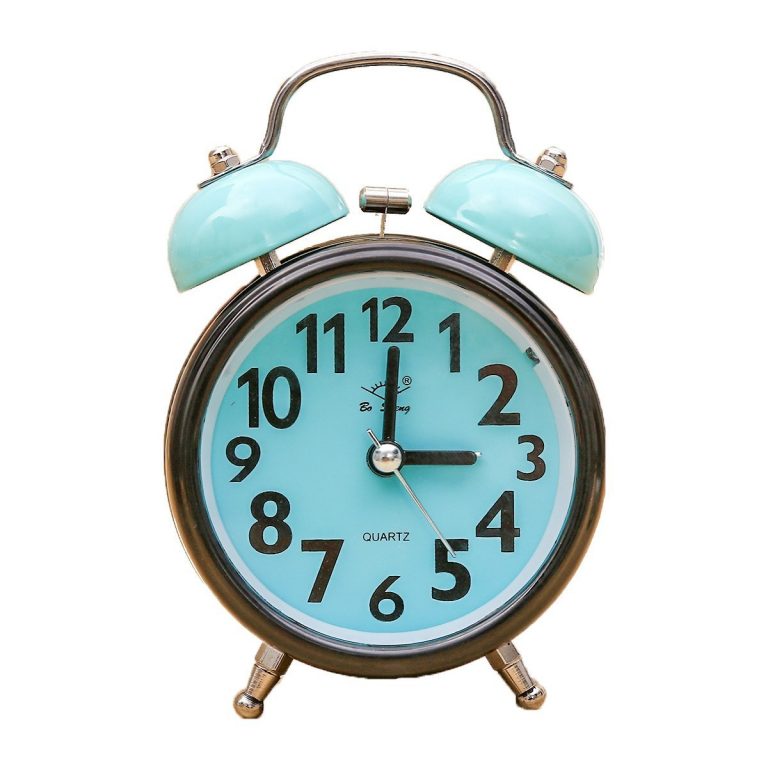 Not all children might like the idea of getting alarmed clocks as gifts, but it can be a wonderful appliance which can come in handy while they go to school or have their favorite show to watch.
It would keep them alert and would give them a fair idea about the time while they are busy playing.
Unfortunately, the use of alarm clocks has reduced largely because of the introduction of mobile phones. But as a return gift, it is still cited as a decent thing to be included in the list.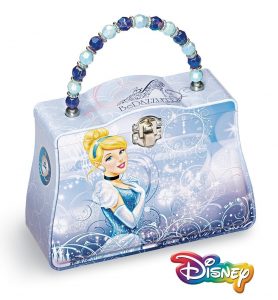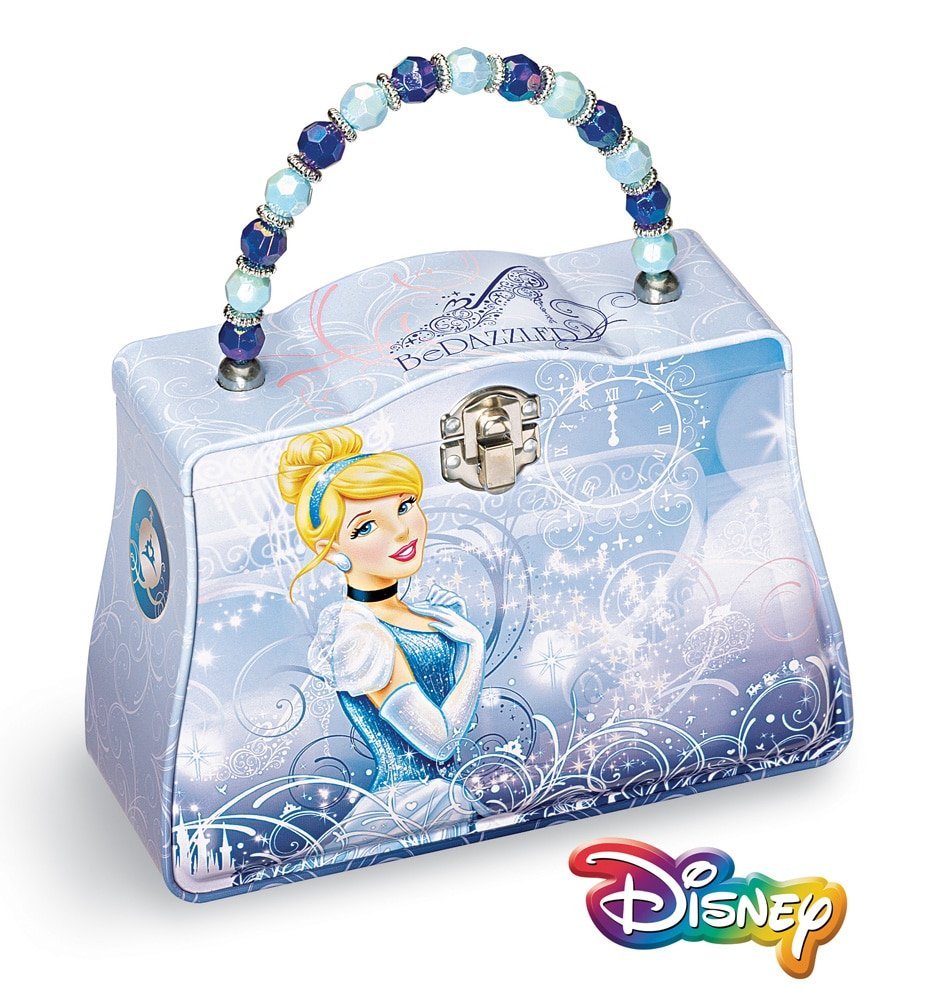 It is no brainer that this gift is highly meant for all the pretty angels out there. If you have a lot of your daughter's friends coming to the party, or if you have a fair idea that there are going to be enough girls in the room, then the bags are going to stun these young ladies forever.
It would be a memorable gift for them and would love to flaunt it amongst their friends. The fact that it is a product from the Disney would require you to shelve out $9 for one bag. Trust us, it is simply the best return gift for girls under the age of 14.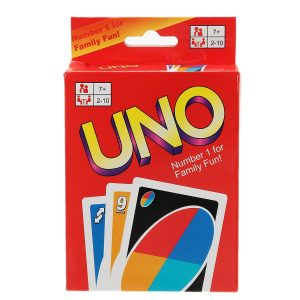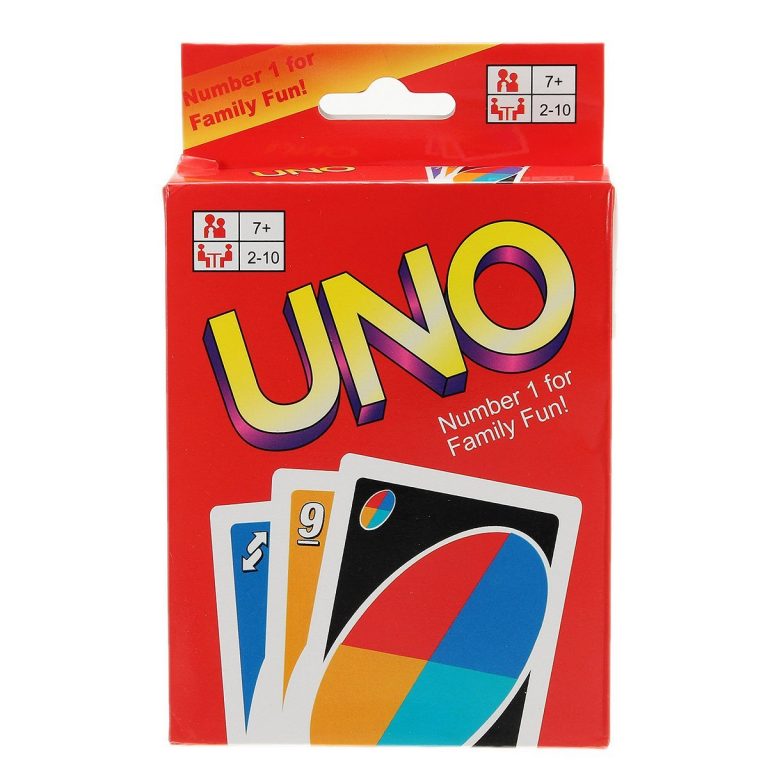 Hardly few indoor games give us the excitement as the pack of Uno cards does. It is one of the most-loved and most adored sitting games played all over the world. It is easy to learn and gives you a thrilling experience while you play it.
Children would love to receive a pack of Uno cards as a return gift. It is affordable, can be nicely packed, and would be loved by the children.
That is what you seek from the gift, right? It is a terrific game which is equally enjoyed by the children and the adults alike. This is one of the most fun-giving games included on the list.

Now that you have a fair idea about all the gifts that can be wrapped to be given as return birthday gifts for small kids, you can head to the online market or to your nearest store to prepare for the event.
We hope that our dedicated space helped you to figure out a particular thanksgiving gift for a birthday party you are going to host in the recent times.
We stressed on things which were pocket-friendly and available in bulk at the online store. This is because, when one thinks of bulk gifting, it better be similar, or children might crib and cry and get upset over the things they couldn't get their hands on.
Thus, we had to mention a list of birthday return gifts for kids that come in at affordable prices. We hope you liked our suggestions.
In case, you feel that any product deserves to be on the list and we have failed to notice, you can leave a comment below, and we will be happy to review it for you. Till then happy shopping, and we wish that you host a very memorable party along with wonderful gifts for everyone attending it.