Last updated on June 2nd, 2022 at 10:02 pm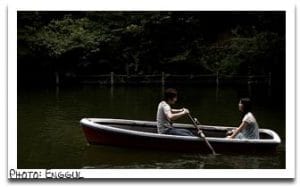 Looking for some romantic date ideas that will sweep your date right off their feet? Then, hey, you're in the right place.
Whether starting a new relationship or celebrating a long-established one, these creative dates are a wonderful way to show your partner how romantic you can be. So read on for great ways to make their Valentine's Day, birthday, anniversary, or any occasion truly special.
As a bonus, we've even got a great romantic date idea that you can celebrate with your kids!
Romantic Birthday Ideas
1. A romantic picnic– indoors or out.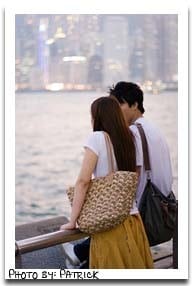 One of the best romantic date ideas ever? A romantic picnic. There's nothing quite like sharing a bottle of wine on a sun- dappled blanket and whiling away hours together talking, laughing, and simply enjoying one another. Can't count on the weather? Sometimes it's even more fun –and a lot more creative– to move the whole thing indoors. Take your basket, blanket, and picnic recipes and supplies, and move them into the living room. Want to make it feel extra special? Move all of the houseplants into that one room, open the curtains wide, and do everything you can to create a outdoorsy atmosphere in your home. A great Valentine's day idea for chilly February!
2. A long massage.
This one is sort of a cross between a romantic gift and a romantic date! Spend an hour taking turns giving massages, or spoil your partner rotten by simply massaging them. Heat it up with an erotic massage, or keep it nice and relaxed with soft music and candlelight.
3. Cooking or baking together.
Some of the romantic date ideas that turn out to be the most fun are ones where you do something together. Cooking together can be a great way to have a date. Want to make it fun and special? Make your partner's favorite cookie or dessert for him or her, while your partner does the same for you. Or make it a competition, each of you preparing your favorite dish or dessert, and deciding whose is best.
4. Have fun with music.
Sometimes in the desire to do something special for a date, you get all wrapped up in "staying entertained," and forget the small joys of simple things, like listening to music. Light some candles (or a fire!) grab your iPod, and put on some of your favorite tunes.
Even better, make an activity out of it. Each of you can put together a playlist of your favorite songs, or your favorite romantic songs, or the songs that remind you most of your high school years. There are countless ways to go about this. Want to get to know each other better? Each of you can put together a playlist of songs that represent something in your life, and tell a story for each one about why you chose it.
5. A scavenger hunt.
Romantic date ideas don't always have to be about quiet candlelit evenings… they can also be about adventure! If you're planning a special date for Valentine's Day, a birthday, or an anniversary, let your partner's search for his or her gift become the date itself. Hide the gift, then have your partner follow clues that take them around the city (or just around the house) in search of their gift. Have fun with it!
6. Let the kids in on the fun.
Have kids and want to celebrate a romantic anniversary together? Sometimes you can easily find a sitter and have the evening to yourselves. But sometimes you can't– and sometimes it's even more fun that way! Want to celebrate a romantic occasion with your kids? Put them to work planning and serving a romantic evening to the "special couple" (that is, you and your spouse)!
Explain the special occasion to your kids, and let them know you want their help. Then have the kids help come up with and create menus for you to use. Ask them to help set up a fancy table and assist with the cooking, if you like. Then have them wear their Sunday best and pretend that your home is a restaurant for the evening. When you and your spouse are ready for dinner, go outside and knock, and let the kids answer the door, treating you to a romantic night together. The kid will feel special, needed, and included, and you'll all feel closer as a family. A romantic date idea the whole family can be part of!
7. Do their favorites.
I think the best creative date ideas are the ones that celebrate your love for your partner. A great way to do this is to spend an entire evening celebrating your partner's favorite things. Go out to their favorite kind of show, whether it be the ballet or a basketball game. Have dinner at their favorite restaurant or cook their favorite kind of food. Or be silly and buy one of their favorite items at each of their favorite fast-food chains, and serve it with their favorite drink. The sky's the limit.
8. Transform your space.
Sometimes you don't have a lot of money to spend on putting together the perfect romantic evening for an anniversary or birthday. But that doesn't mean you can't have one! Having a romantic evening is more about creating a special feeling than spending a lot of money. And a great way to do just that is to take an everyday space in your home –like your dining room– and transform it for a day. Decorate the table with rose petals and place candles on every surface. Put twinkle lights, plants, Valentine's decorations, and anything else you can think of in the room.
9. Let them take it easy.
This is a simple but creative date idea– and is especially great for a woman who is used to doing everything around the house. If your wife or girlfriend is usually the one responsible for keeping the house clean… do it for her! While she's at work, hire somebody to clean the house from top to bottom. Then have a great dinner catered. When she comes home to a sparkling clean house and a dinner she doesn't have to cook (or clean up after), she'll feel romanced indeed!
10. Be kids for a day.
Being silly is definitely compatible with being romantic– so go for it! One of my favorite creative date ideas is to do something that "adult you," would never think about. Go to an amusement park and then have hotdogs for dinner. Play a round or seven of mini-golf. Or, best of all, go to your favorite childhood restaurant (like Chuck-E-Cheese or Peter Piper Pizza), stuff your faces, and play games together 'til you drop. Don't want to go home with a pile of silly plastic toys? Give your tickets away to kids who don't have many of their own… and remember how exciting that would have been when you were their age.
11. Spend a day at the beach– even in winter.
Setting up something in your home is a great way to transform any occasion into a true anniversary or Valentine's Day tradition. During the chilly months, nothing feels quite as good as a little heat and sunshine… even if you have to make it yourself! Crank up the heat, put on you bikini and swim trunks, and treat your partner to a day at the beach. Decorate with beach towels and beach toys (beach balls, buckets, etc.), and add images of fish and other sea life. Blast your favorite Beach Boys or Jack Johnson CD, and forget that the sun ain't shining outside!