Last updated on May 22nd, 2022 at 12:17 am
What To Do For 50th Birthday
No matter how well you have planned or prepared for your 50th birthday, choosing what to do for 50th birthday is still a tedious job. There will be always that instance when you will be caught off-guard and it seems that you're unprepared even if you have spent months preparing for this special event.
Since turning 50 is special milestone to anyone that deserves special planning, it's only fitting to exert everything you can in making this special day more memorable and worth remembering. But doing so entails a lot of work and preparation since there are plenty of things that need to be taken into consideration.
It's a fact that if you or a special in your life like your partner is about to turn 50, it calls for a special celebration. However, knowing where to start and how to do all the things needed for this can be very tricky.
Guests
Deciding whether to invite other people or not is a major thing to consider when planning any event not just a 50th birthday party. Many people prefer spending this day only with a few people close to their hearts like their partner or their family. However, there's no better way to make this day even special than sharing your time with other people in your life.
To those who are planning to host a party with a big crowd, one good way to do it is to rent a large house in your area. This is particularly common for people who don't have large house big enough to accommodate many guests.
Renting a large house for a day is a wise option and is much cheaper than booking your party in a hotel. If you want to have a special and intimate party with a big crowd but without spending that much, then renting a good and big house is the right option for you.
Of course, there are a lot of options for people who are eyeing small-crowd parties. One of which is book a dinner for 6 or 10 in a restaurant near you. This way, you don't have to worry about looking after whether a large crowd is enjoying your party. Plus, you can spend quality time with each and every guest you have because there's only a few them.
City tour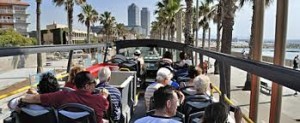 If you've seen every corner in your city, you got it all wrong. In fact, no matter how long you've been living in that particular place, there will be that place or places that you haven't been to.
As you turn 50, it's about time to see every corner of the city you're living in, which will lead you to realize that there are still plenty of places that you are yet to discover that are actually just a few minutes drive away from you.
When doing the city tour, be sure to bring with you a handy camera to capture every moment and attraction that you will encounter as you go along. From carnivals to theme parks there will always be that place that you surely haven't been to that you really need to go and visit.
If you're lucky enough, you might come across different tour packages that specifically cater to people who are celebrating special birthdays like yourself. If you're brave enough, you can go and try some of the extreme adventure destinations around you that you haven't tried before.
For those who don't bother spending too much, going out of the country for city tour experience can be an exciting alternative. Remember that each city all over the world has something unique to offer and you will never ran out of unique places and attractions to visit if you will only learn where to go.
However, as we all know it, budget is probably the most common thing that hinders people from traveling or going to different places. That's why starting local is a good alternative but not less exciting as going abroad. Of course attractions and the places that you can visit vary but the fulfillment that you will experience will basically just the same.
Hotel treats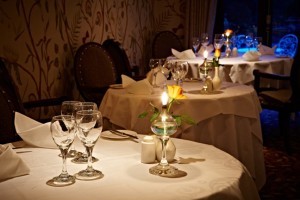 If you're still unsure of where to celebrate your birthday, you might want to try celebrating it in hotel. Whether it's a luxury or budget hotel, spending your special day in a special day makes it even more special. Also, you don't have to worry about what to do because with all the amenities that are readily available to you, there's really no reason for you to not enjoy your special day.
When in the hotel, figuring out what to do for 50th birthday is never a problem because you are presented with plenty of choices and options from simple dinner by the pool or experiencing and trying your luck in the casino.
Remember that you are about to turn 50 and this is a moment that worth a celebration and there's just plenty of things that you need to do in making this day more eventful.
With just a quick research, you will find out different hotels from low cost to the luxury ones that meets your budget. When choosing the right hotel where you're going to celebrate your birthday in, make sure to consider the cost, accessibility, as well as the amenities.
It is important to take note of all these considerations because this will make your experience worthwhile and memorable.
As you're about to enter the fifth decade of your life, be mindful that it's not all about where you spend your birthday, but more of how you spend it. It doesn't really matter whether you stayed at a luxurious hotel but it's more of being able to enjoy the company of your loved ones and being able to enjoy this special day in your life. After all, it's not all about the material things that matter, but the things that make us happy, which are immeasurable. So if you think you can't afford any of these suggestions, it doesn't mean that you won't have a pleasant birthday experience. It's just a matter of perspective.