Last updated on June 4th, 2022 at 12:12 am
One very important aspect of parenting involves throwing that annual birthday party for your kids.
Now personally, you may get just as excited as your kids at the prospect of this party, or you may start to cringe thinking about all the work and planning that you would have to do for arranging this birthday party, but the fact remains, that these birthday parties are very important for your kid, and you have no other option but to organize a fun birthday party every year for your babies.
When planning these birthday parties for kids, you need to make sure that the party is fun and exciting for the kids, and besides games and gifts, what really sets the mood right of the party for the kids is the lovely food that you will be serving to them. Deciding on the menu for a party for kids can be a tricky job.
While on one hand, you would want to serve the kids with something healthy, you also need to make sure that the food is attractive and tasty for the taste buds of the kids.
If you are having trouble working out the menu for your kids birthday party, below are a few suggestions which can help you in this regard.
Depending on the age of the kids coming to the party, the venue of the party, the time of the party and the total number of guests you would have to serve at the party, the menu of the party needs to be decided. Taking all of the above factors into consideration, below is a list of some of the most popular food items for a kid's birthday party.
For Toddlers
Toddlers are too little to actually appreciate what they are eating, and yet feeding these toddlers can be a big task for the mothers.
When arranging a party for these toddlers, you will have to keep in mind what the mothers of these kids would want their kids to eat at the party and accordingly decide the menu for the party. Some of the food items you can consider for this party include the following:
1. French Toast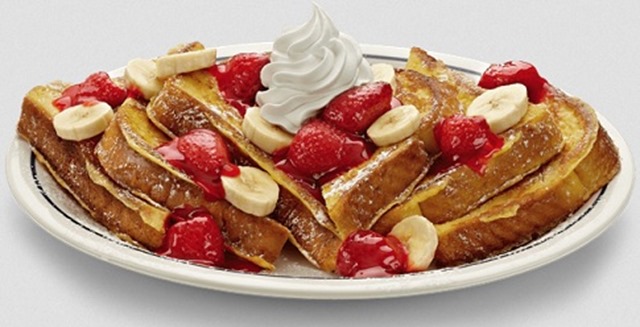 This is a perfect blend of taste and health. The kids love the combination of egg, fruits, cream and bread. Make sure to prepare toasts in small sizes. You can actually cut a normal toast into four pieces and serve. Toddlers have a very limited diet and since you would want the to try out your other dishes as well, therefore, keep your serving portion small.
2. Oats Pancake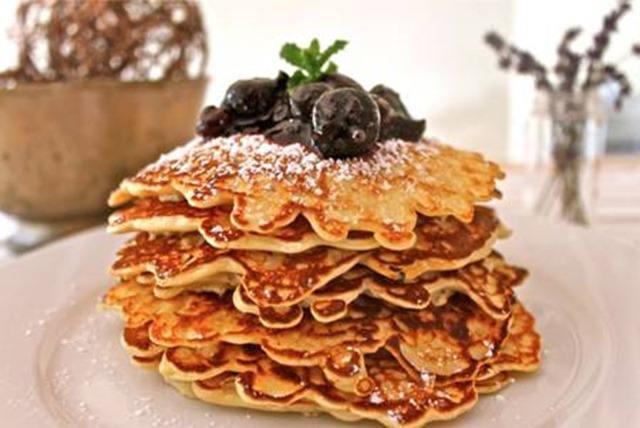 While the kids would enjoy eating a pancake, the mothers would be happy about the fact that the pancake is made from oats. This dish is both tasty and healthy for the kids. Just make sure that you are able to get the taste of the pancake right, since you do not want that in the zeal to make the kids eat oats, you end up spoiling the taste of the dish completely.
3. Fried Rice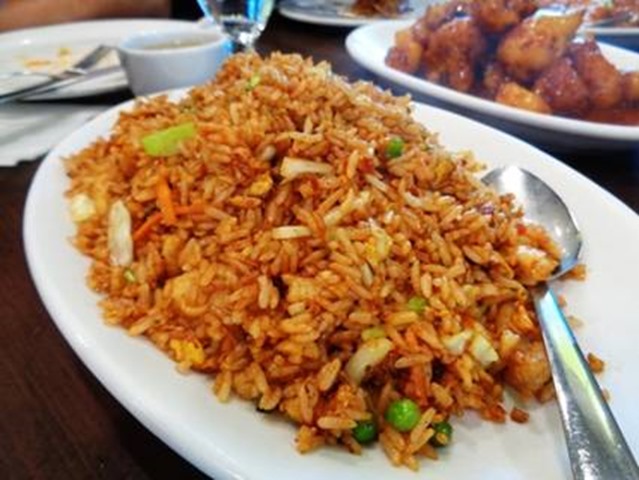 Most of the toddlers would be fed by their mother's only during the party, and hence, you can easily serve fried rice to them without having to worry about the mess being created by it. Include nice and fresh vegetable to the rice to make the dish look more colorful, attractive and healthy, all at the same time.
4. Crispy Potato Chips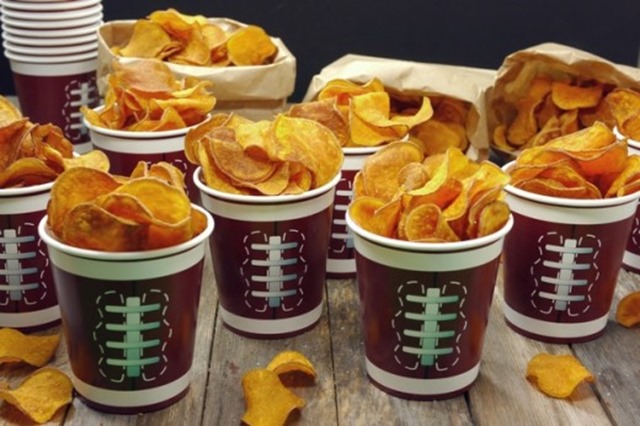 This is one dish which the kids will grab and eat on their own. Even if a kid at the party is particularly fussy about food, even he or she would not mind eating a handful of these crispies. With this dish being served, all the mothers at the party would relax, since they would know that even if their kid eats nothing else, they would definitely enjoy these French fries.
5. Fresh Fruit Smoothies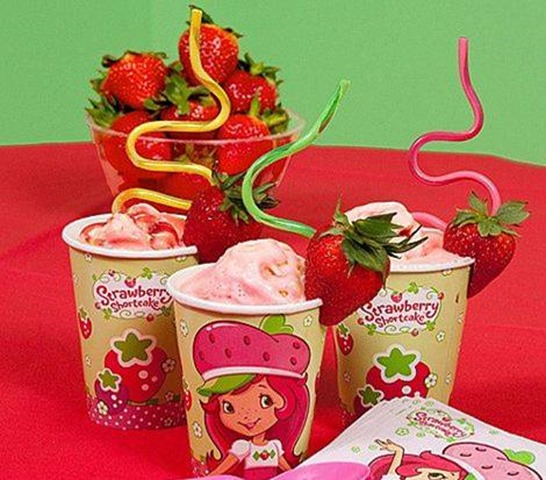 Milk is a very important diet for toddlers and by serving fresh fruit smoothies, you would help the mothers in giving their kids their daily dose of milk and fruits. Besides this, add a little cream and ice cream to these smoothies and you would have won over the hearts of the kids at the party as well.
Kids Up To 12 Years Of Age
Kids falling in this age bracket, tend to like a lot of junk food. These kids would probably not be accompanied by their parents and even if they are, you can be sure that they are not going to listen to the eating advice of their parents. Hence, you need to keep in mind the specific needs of these kids and plan the menu accordingly.
1. Mini Hotdogs
Hotdogs are a favorite food for all people belonging to all age groups. They are a perfect food for a kids birthday party, irrespective of the time and venue of the party. However, you need to make sure that you serve mini hotdogs, which are almost half the size of a normal hotdog. There are many other things which you would be serving at the party and if the kids eat a full size hotdog, they might not be able to eat anything else at the party.
2. Mac And Cheese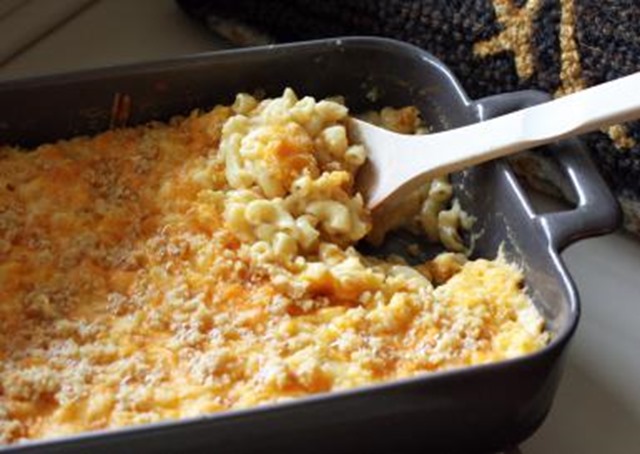 This dish just never fails to hit the mark. The kids are going to simply love eating this dish. You can, however, make this more healthy for the kids by using whole wheat macaroni and cheddar cheese with low fat butter and skim milk. But them, this dish is for the kids, and you really do not need to count calories for them, so prepare a rich bowl of Mac and cheese to serve to the kids at the party.
3. Chicken And Vegetable Sausage Rolls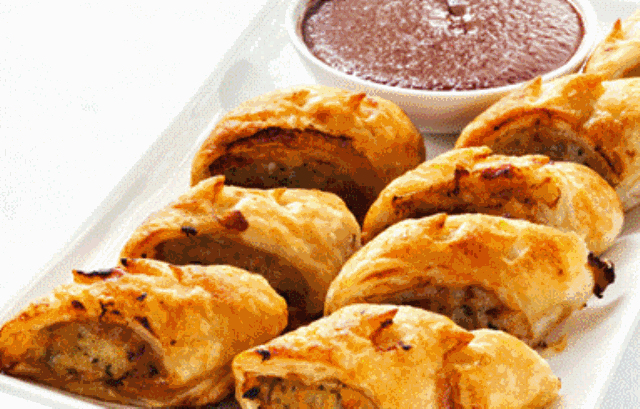 These are also a very yummy food option which you can consider for serving to the kids. The sausages are made into small rolls, and the kids can simply grab one roll, pop it into their mouth and savor its amazing taste, while continuing with their games.
4. Flavored Popcorn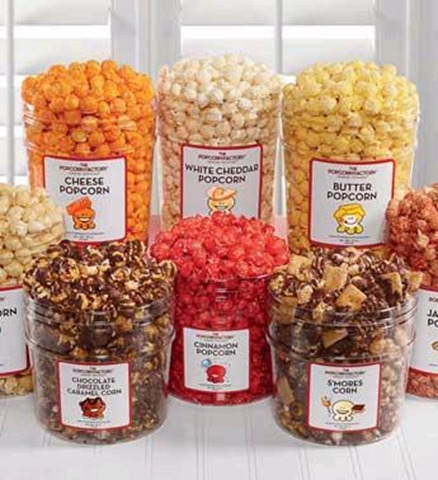 Popcorns are a favorite of the kids and they do not need a movie show to enjoy this food item. However, instead of serving them the regular popcorn, try to arrange for some nice flavored popcorns like caramel popcorn, spicy popcorn, etc., to build the excitement level amongst the kids about trying out all popcorn varieties available at your party. You can also present these popcorns in various shapes, like in the shape of a lollipop, etc., which will make this food item even more attractive for the kids.
5. Mini Pizzas
There just cannot be a kids party, without pizzas being served in it. Pizzas are a must at every kid's party these days. These pizzas have become like a staple diet for the kids. However, the pizza toppings are in your hand, and therefore, you can use some healthy vegetable and fruits as toppings to make the pizza healthy and attractive for the kids. Pizzas are a great option for teenage kids parties as well, and at those parties, you can actually prepare a make your own pizza station, so that the kids can select their own toppings and prepare their own pizza. This would be really exciting for the teenage kids.
Teenagers
This is the age when the kids become really conscious about their looks and therefore, like to wear the most fashionable clothes and eat only healthy food. Hence, food at the birthday party for these kids needs to be high on health quotient and yet match the taste of junk food.
6. Sandwiches
Sandwiches are a tasty and healthy option for a kid's party. Just like a pizza station, you can also get a sandwich station made as well, where the kids can choose their own bread, sauces and fillings for the sandwich. Teenage kids just love getting involved in the cooking process and eating their very own customized food.
7. Caramelized Or Grilled Fruits And Vegetables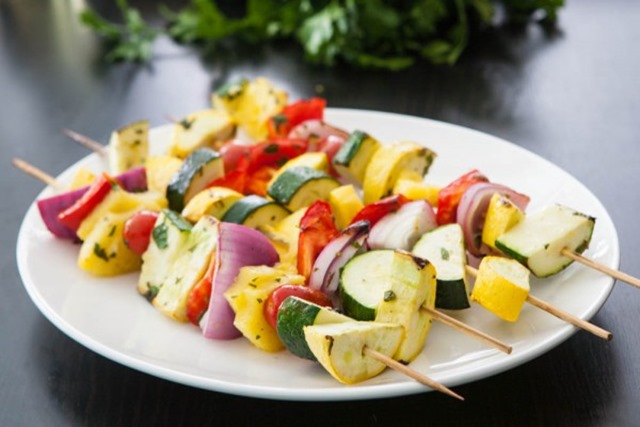 Grilled fruits and vegetables are yet another healthy food option which teenage kids would love to have at their birthday party. In fact, this grilled fruit and vegetable idea is something very common in parties for elders and therefore, the kids would love to have them at their own party even more, so that their party feels grown up.
Relevant articles
10 Fun games for kids birthday party
8. Chips With many Dips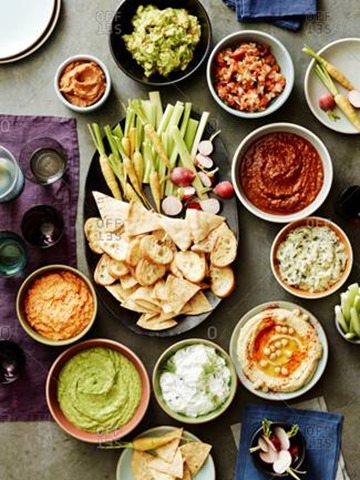 Chips are something that even the teenagers love to munch on and although the chips themselves may not be very healthy, you can arrange for different dips to go with them like hummus, avocado, tomato salsa, etc., thus making this dish perfect as children's party food.
9. Fruit Juices And Mocktails
Aerated drinks are the biggest health hazard for the teenagers today, and although they know that they have to avoid these drinks, due to lack of other options, they are forced to consume these cold drinks. Help these kids stay healthy, by offering them some nice fresh fruit juices and amazing mocktails at the party. The mocktails are going to be a sure shot hit with the teenagers.
10. Honey Joys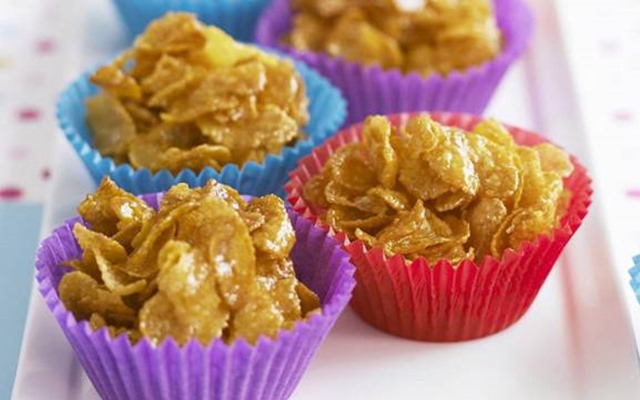 The teenagers may be watching their waist while eating at the party, but as the host of the party, you will have to offer them some nice and tasty indulgences as well. So why not offer them something from their childhood, which we all continue to love even as we grow really old. The tasty, crispy, sticky and delicious honey joys are a perfect snacks for kids. Its one of the easy food idea for all birthday parties, for all the kids, of all ages.
Common Treats
Irrespective of the age group of kids attending the party, there are a few food items which are a must at a kid's birthday party.
1. Chocolate Delicacies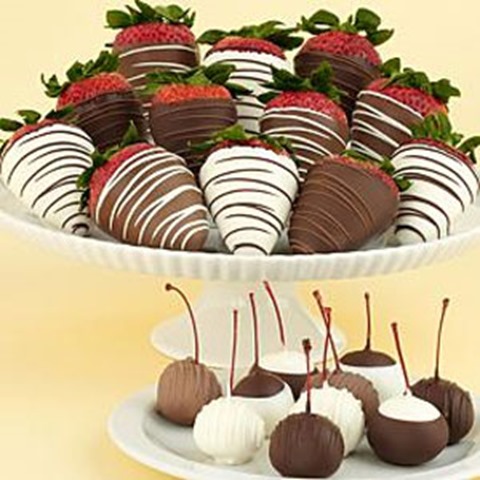 There can be no birthday party without chocolates. You cannot get away with simply serving a chocolate cake, there have to other chocolate delicacies present at the party as well. Chocolate fudge brownies, chocolate lava cake, chocolate ice cream, there are numerous options in chocolate desserts which you can consider. Make sure to include at least two chocolate desserts in the in the menu.
2. Cupcakes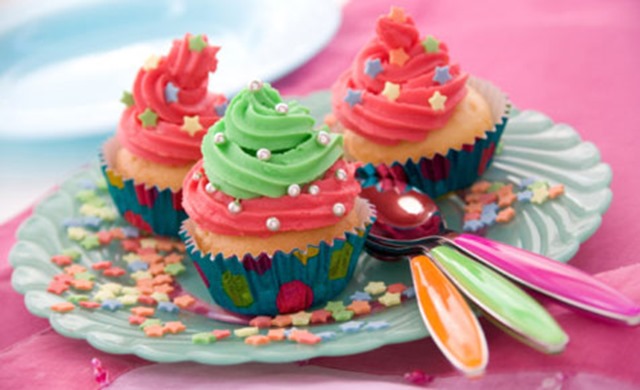 Kids just love cupcakes. The beautiful icing on the cupcakes, giving them different shapes and forms, just makes them a must have item on the food list for a kid's birthday party. You can even use these cupcakes for the decoration of the party venue as well, by giving them shapes and looks based on the theme of the party.
3. Muffins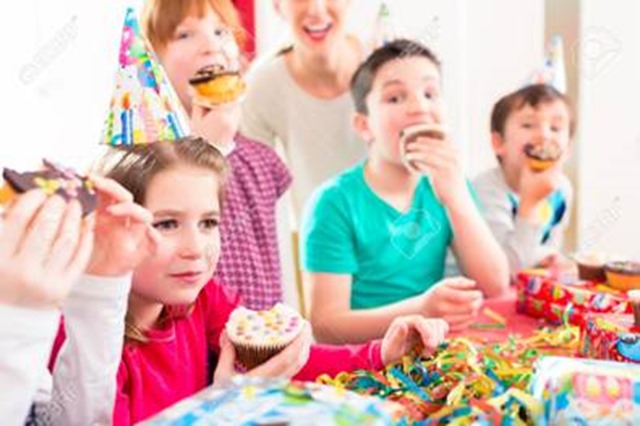 Muffins are yet another dessert, which kids of all ages enjoy and hence, they can easily fit into the menu of any and every toddler's birthday party food.
4. Different Types Of Cheese
Kids love to eat and try out different types of cheese. Therefore, you can actually create a cheese platter with different types of cheese, cooked in many different styles and serve the same to the kids as their favorite birthday party food.
Make ample of these platters, since this dish is going to one of the most eaten and relished dishes at your party and hence, you might have to cater to repeated demands for the same. Again, there is no age bracket that applies to this dish. From toddlers to teenagers, kids of all ages are going to enjoy this cheese platter.
One would assume kids to be very non demanding as far as food is concerned, but the fact is that, while the elder would try to follow the social protocol and in spite of not liking your food, they might still appreciate the same, the kids are very blunt in their conversations, and if you do not serve them food as per their liking, you should stay prepared to hear some solid criticism of your food and the party.
However, if you follow the above list and add some very special and unique food ideas to the same, you can actually make a lasting and a pleasant impression on the minds of all the friends of your kids, and they would simply wait for your party next year, just so they can enjoy your tasty food once again.
Hopefully, the above list will help ease a little pressure of planning your kids birthday party on you and make your party a big success.