Last updated on June 3rd, 2022 at 11:17 pm
There are certainly many kids birthday party places but whats important is if your child would love to celebrate his/her birthday in that place? Here you will find some of the ideas for kids birthday party venues.
Having a birthday party at home is definitely fun where you are free to do as you wish but when planning your child's birthday party there are certain years when throwing a party at home for the kids is not a very good idea.
It is very difficult to keep a bunch of 7-8 year olds confined in a limited space or for that matter even 2 year olds would be enjoying a lot more when given ample freedom to run, play and explore.
Hence, the best option is to throw the party at a much more feasible place than your home. Also, you are free to enjoy the party yourself without worrying about all the cleaning that has to be done after the party is over.
Now comes the tricky part and that is deciding on places to have a birthday party. There are a number of factors that are to be considered before finalizing the place.
The location, the safety measures as we are dealing with kids here and also the place being age appropriate for the children, all such things are to be kept in mind.
So, to make it easier for you here are some great ideas for you and your little one to enjoy the birthday parties.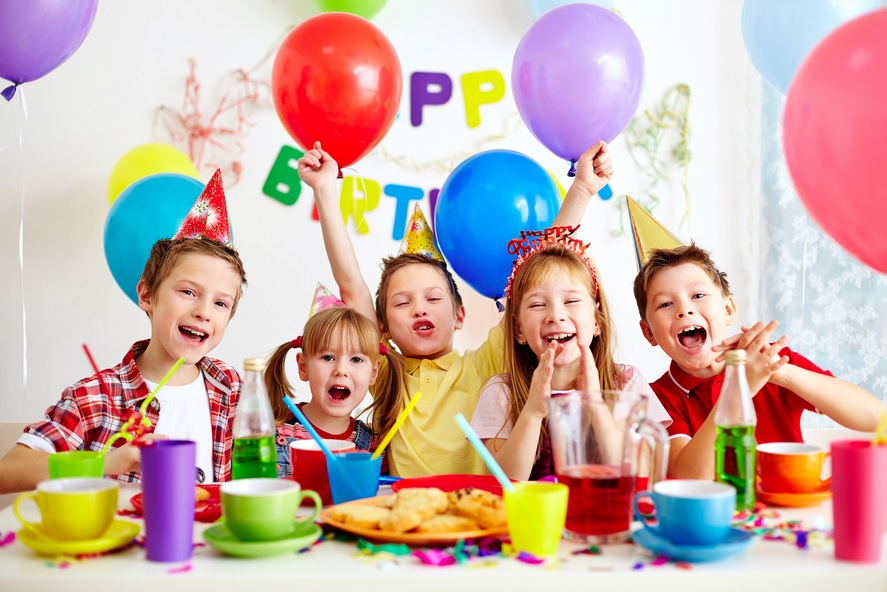 Perfect Kids Birthday Party Places
Although there are many places around the world where you can celebrate your kid's birthday, here I will suggest you some best kids birthday party venues. So you can search these kinds of places to have a birthday party around your city and states.
1. Surf clubs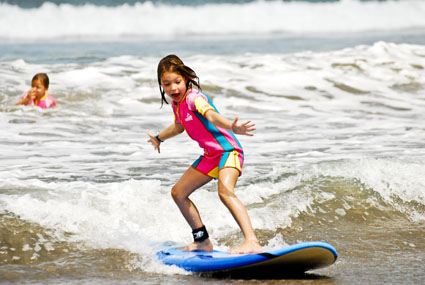 An absolute suggestion for kids birthday party place to treat for kids between 7-14 years of age, especially if you see a budding surfer in your kid.
A unique way to celebrate your kid's day in a manner that they will never forget. Contact a surf club so that you can have a professional guide to supervise the children when they hit the waves. This will also ensure the safety of the kids while surfing.
There are things that you need to make sure before confirming the club, firstly the coaches themselves should be well qualified and secondly, whether the club is providing with the surfing accessories or not. Do not forget to carry other necessary supplies like sunscreen, towels, goggles, hats etc.
2. Swimming pool party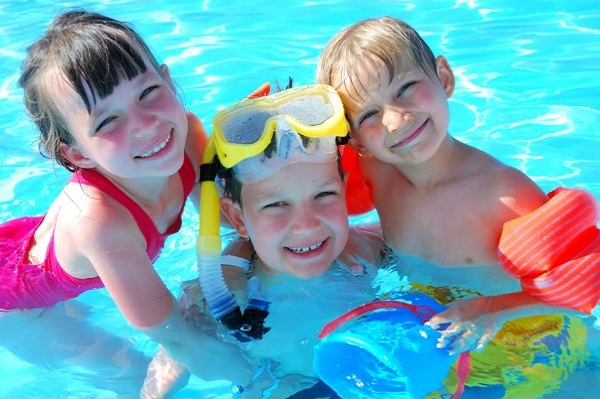 One of the most beloved places to have a birthday party is the pool party. It's among one of the best ideas for an absolutely rocking birthday party, especially if it is in summer.
Think of an appropriate theme; toss some balloons in the water and some colorful swim floats of various shapes and sizes as in accordance with the theme. Get banners to make it more alive and festive.
Kids would love a squirt gun and a beach ball to play with. To all this add on the kids favorite but easy to serve foods like ice-cream sandwiches and popsicles, lemonade, small burgers and so on. Let your child dive into a world of fun and enjoyment.
3. Ice-skating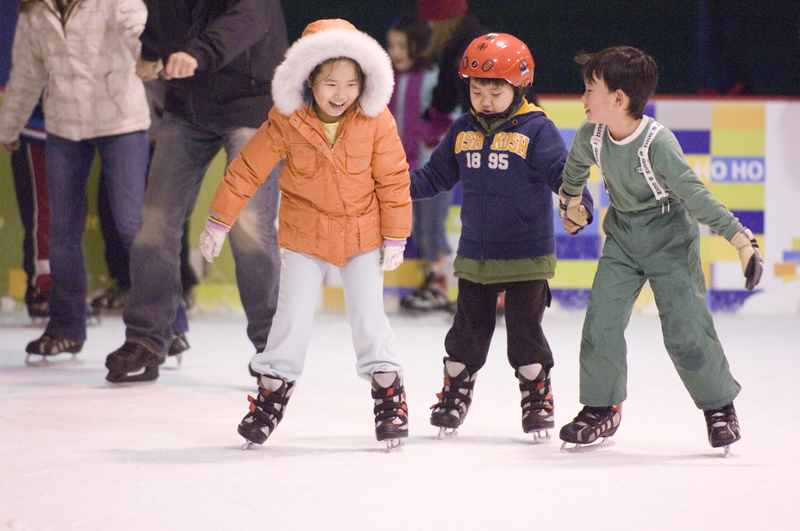 Ice- skating birthday parties have become extremely popular in kids birthday party venues in the last few years. It can be thrown for a 4 year old to a 14 year old kid.
Especially teenagers would love to have one like this. Most of the time the equipment and accessories are provided by the organizers but you should personally make sure of that yourself as well.
There are trained skaters to give introductory skating lessons to the kids and then they are free to find out their skating legs. They also make sure of your kid's safety. Adults can also join the kids and enjoy with them.
4. Dance studios
Do you have a young dancer in your home? Then what better idea for kids birthday party places for girls and boys than a dance party in dance studios? Here it is, all you need to do is book a dance studio, plan out a theme and create the day filled up with your child's wish list.
Dance studios have professional instructors who prepare a fun-filled routine for the kids as per the theme of the party.
A perfect way to a groovy birthday that the children will enjoy to the fullest. So go ahead and get your child to find some new moves. You will have to pre-book the arena hence keep in mind to plan it a little before time.
5. Sports Parks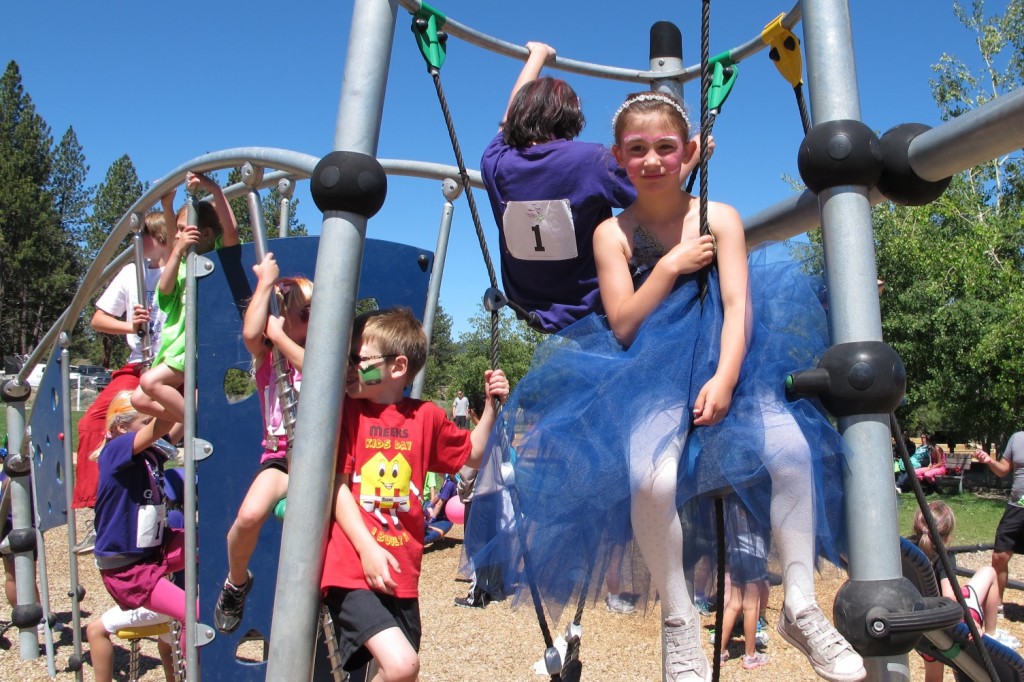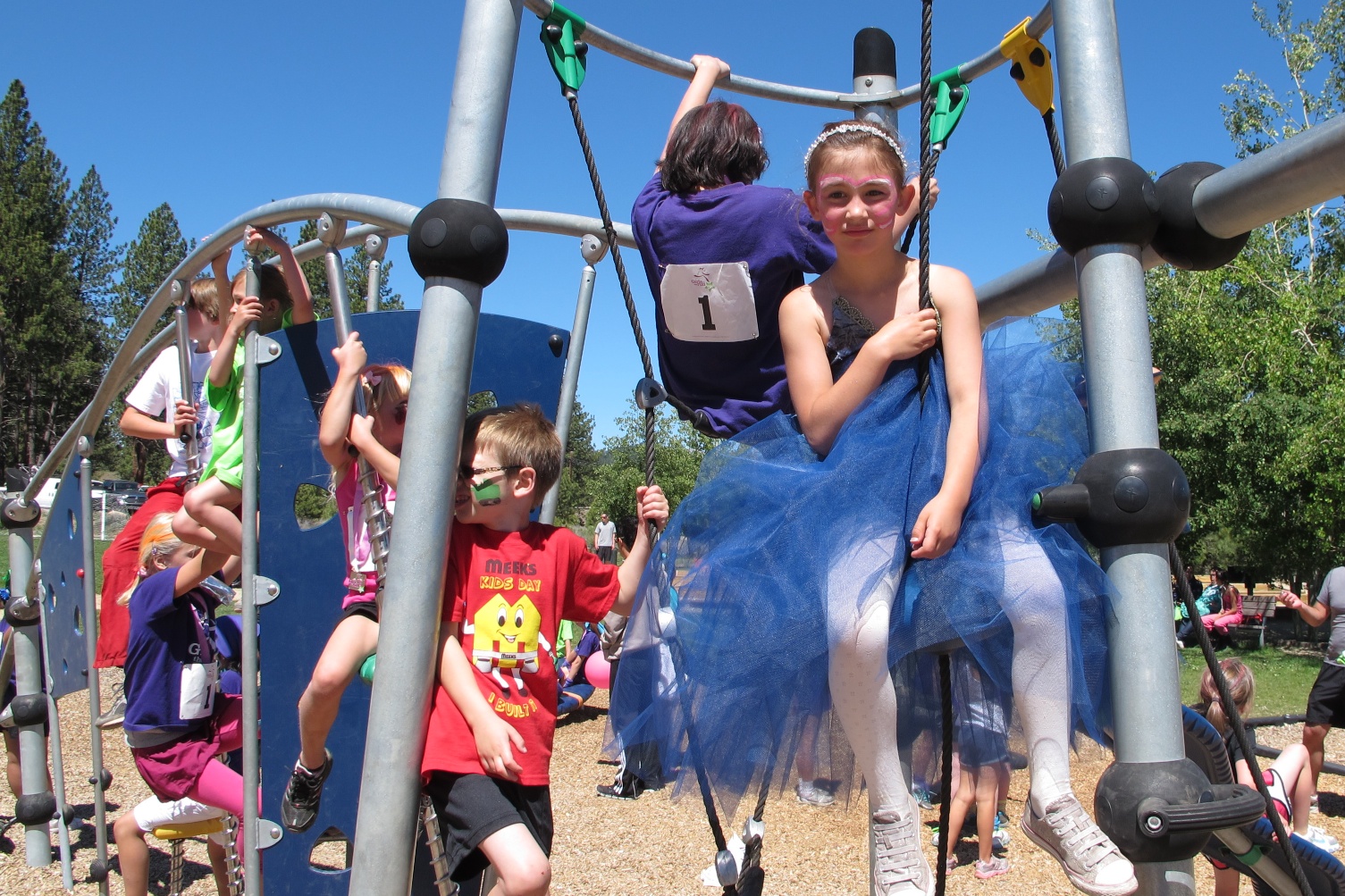 If your little one is a sports lover then the best option for you to plan his/her birthday party is in a sports park. Such venues offer various sports activities like Gymnastics, Climbing, Archery, Football, Trampolining etc. Whichever of the sport is loved by your child can be chosen for the party.
Such kids party venues can be selected for 5 years old to 15 year olds. For kids under 5 years of age, there is usually a pre-school gymnastic party keeping in mind the needs of the children. So book it before someone else hits the goal.
6. Art and craft workshops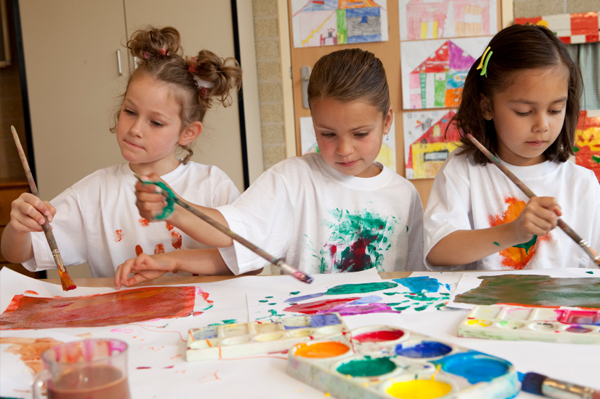 A perfect party plan for even one year olds. There are numerous activities that can be enjoyed by the kids. This party can be planned as per your budget.
The kids are given to perform engaging age-appropriate activities like decorating, painting, sewing, cooking and many more.
The children can take their creations back home as souvenirs. Such parties allow the kids to let their imaginations fly high. There is no way that it won't be completely loved by the children and their parents.
7. Restaurants
One of the most common in kids birthday party venues is to organized party in restaurants as per your desire and planned theme by pre-booking the party hall.
When it comes to kids birthday party restaurants usually have customized menus for children which make it easier for the parents to plan out the food. There are various party packages and you can choose the one which most suits to your convenience.
8. Bounce parties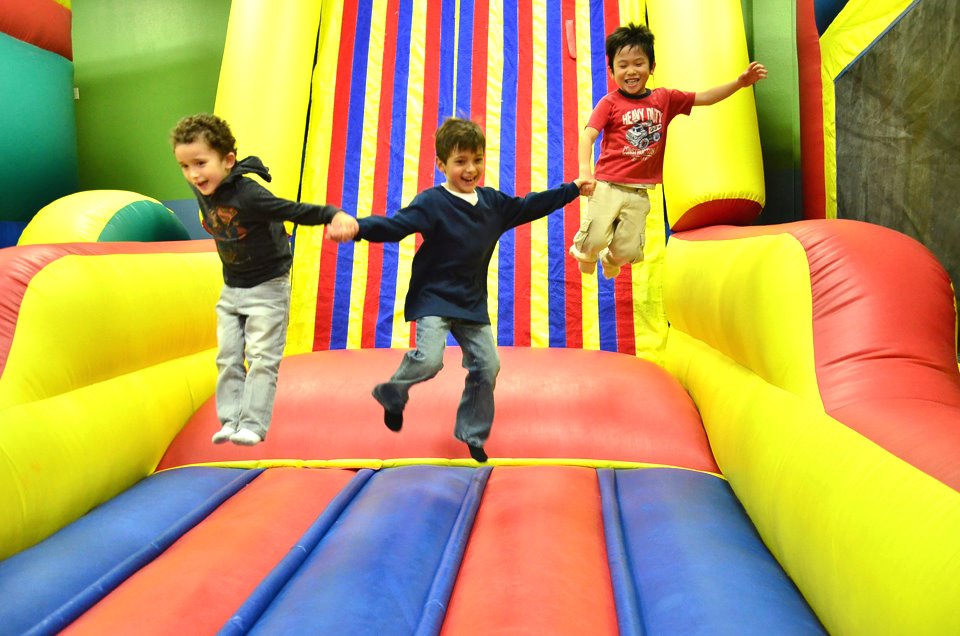 This can be one the most lovable places for kids birthday parties and also an incredible way to engage a bunch of super active children.
It is the safest and the simplest way to throw a great party. Here they have the most secure equipment for the kids of all ages to play with.
Such amazing bounce parties are a wonderful treat for your child and his/her friends where they can jump with joy as much as they wish to without you having to worry about them falling or getting hurt. A party fun for young ones and teens.
9. Indoor play centers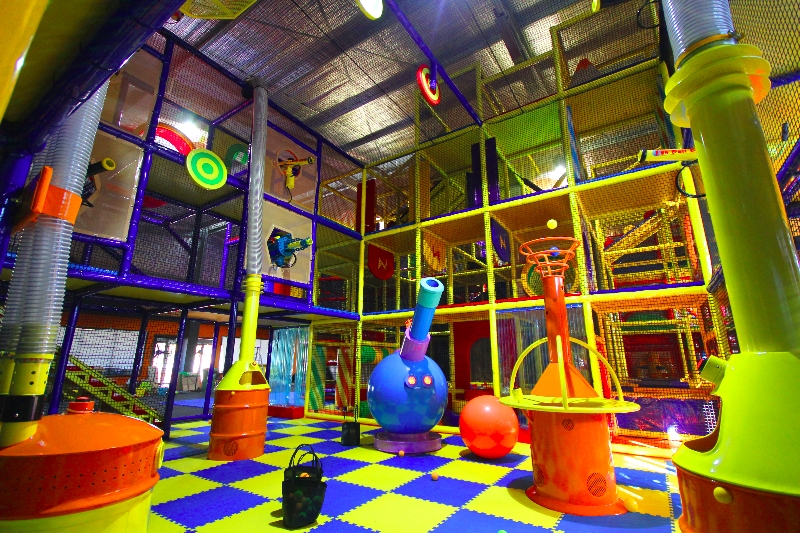 Indoor play centers make a perfect party venue for young kids. A number of activities like disco and a variety of games are organized for the kids to enjoy.
It is easier for the parents, they can keep an eye on the children. The party can be theme based and the arrangements can be made accordingly.
10. Circus studios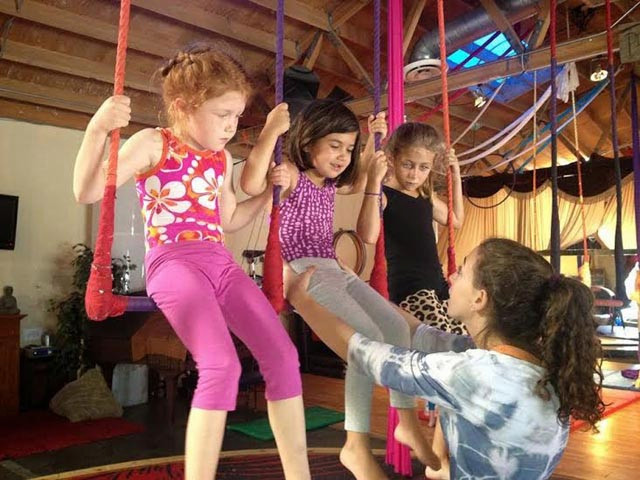 A circus studio is another great idea to make a child's birthday celebration memorable. Which child does not love the circus and thus a party incorporating the thrill of it is definitely bound to be a big hit. Find out a nice circus studio for your kid's special day and plan out the day accordingly.
This kind of party is absolutely great for kids from age 5 to 14. Girls or boys all would enjoy getting a crash course to enhance their circus skills.
So let them get going with trampolines, juggling, trapeze and so much more but again you need to make sure that the supervisor is well qualified. This is one of the best girls birthday party places to celebrate. Especially girls will love these places the more for celebration.
11. Go-carting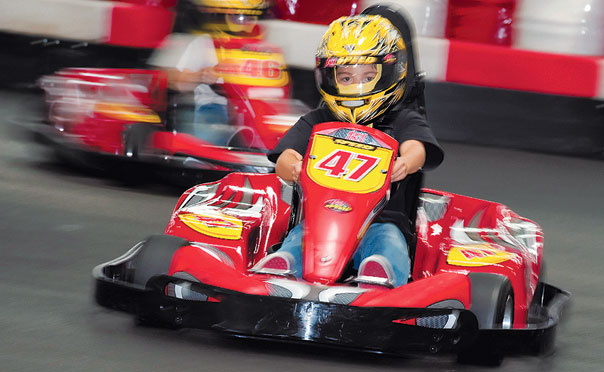 One of the best stunning and exciting birthday party places for growing kids. Have a party for 4 years old or 16 go-carting is a great way to celebrate with. It is enjoyed by all irrespective of their ages.
Private reservations can be made for a party. Be it a boy's party, girl's party or mixed go-carting always rocks. Usually, there is a minimum package to opt for so you can choose according to your budget and needs.
12. Rockstar studios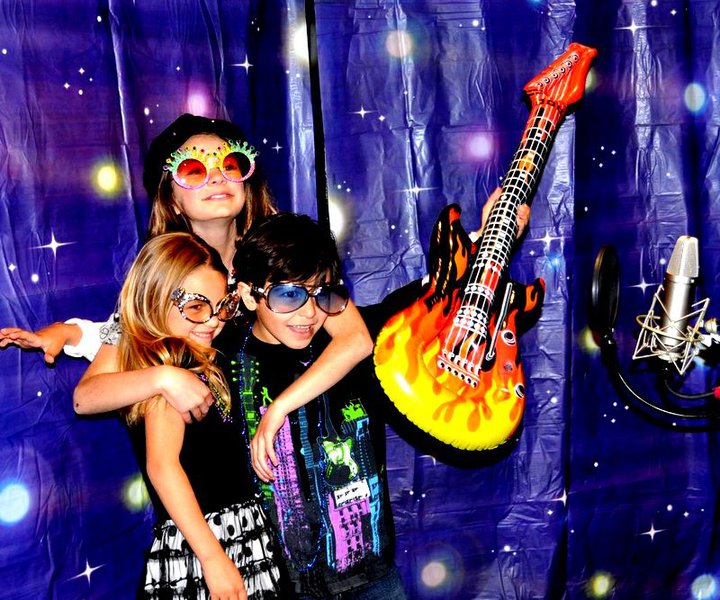 A rockstar studio would be a great kids party place for your little rockstars. Kids can record their songs, learn the basics of their favorite musical instrument be it guitar, drums etc from professionals which you can hire or can be provided by the studio organizers. Give your child a whole day right from his imagination.
13. Laser tags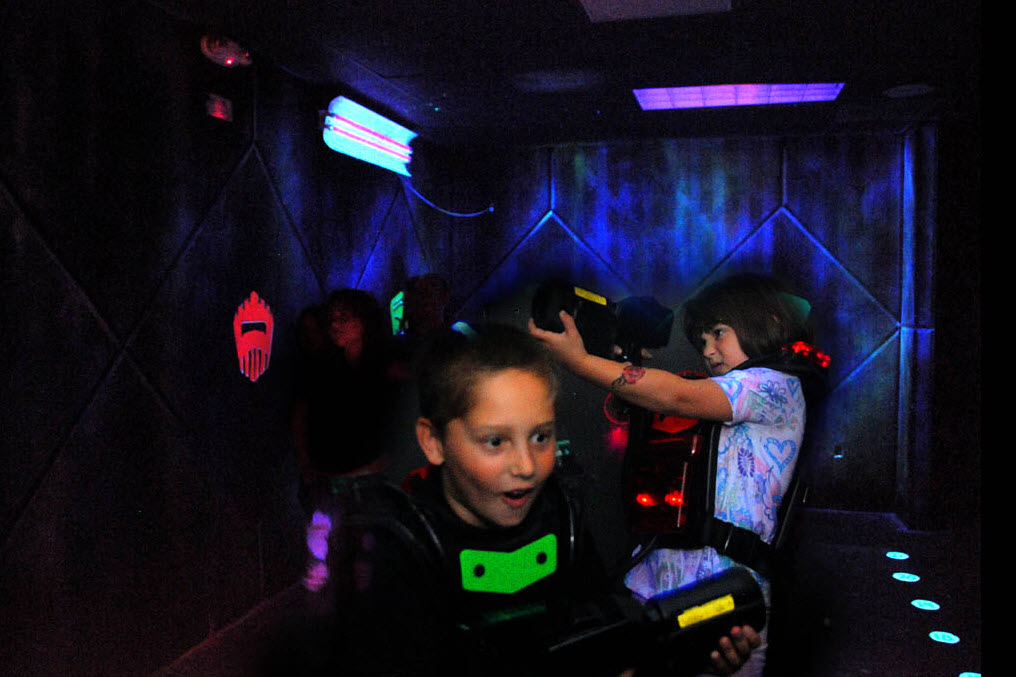 A terrific birthday plan for your child where he gets to be the action hero of his story. Camouflage, paints, weapon training and finally the laser tag missions but all this with perfect safety measures. It'll be a birthday which kids will never forget.
14. Bowling alley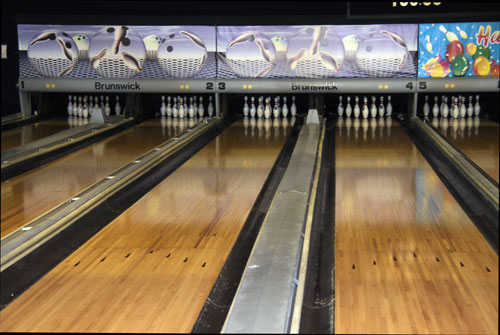 Another great way to give your child a unique birthday party. Your child can have all the bowling fun with lightweight bowling balls and pins for kids. Make sure that every kid goes home winning something.
15. Waterpark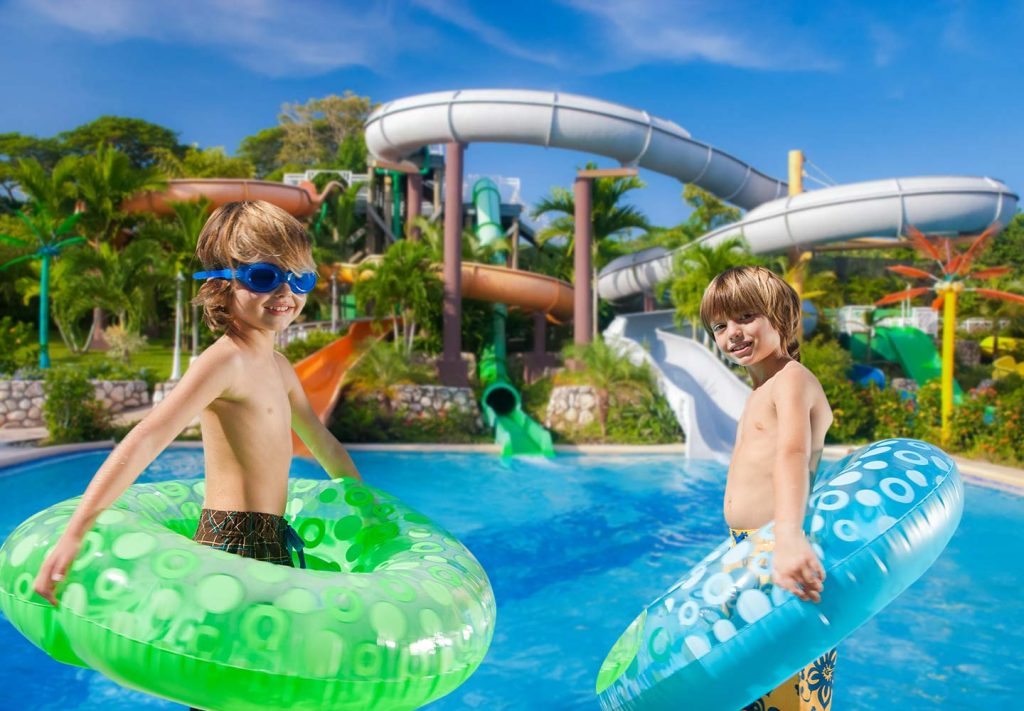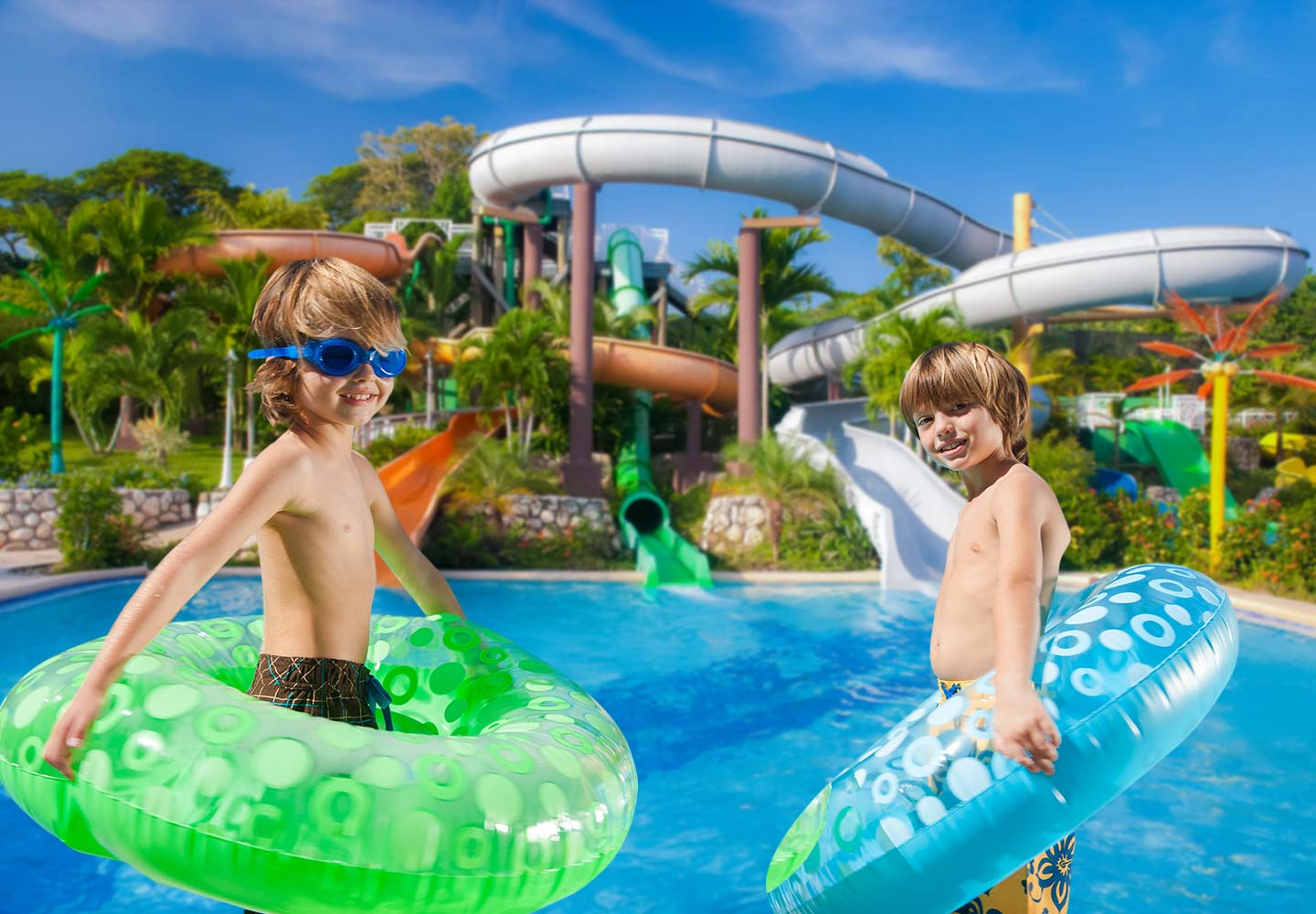 Kids tend to love water and slides. A mix of the is offered by water parks in various creative ways. The good part is that such waterparks have different activities and slides designed for all the age groups.
Thus, whatever your age be, one is ought to have a ball at such places splashing water on each other. They will have a thrilling experience on the slides or can just take a tube and laze around the water body.
16. Baking a cake workshop
If it is a birthday, then a cake is definitely a must and what more fun than getting a chance to bake your own cake and cookies along with your friends and family.
Such workshops encourage the kids to take an active interest in cooking or baking. Kids from 6 and above can indulge themselves in this activity and learn beginner level nuances of preparing easy dishes.
They will have another level of happiness to eat something they have prepared.
17. Watch the galaxy at the Planetarium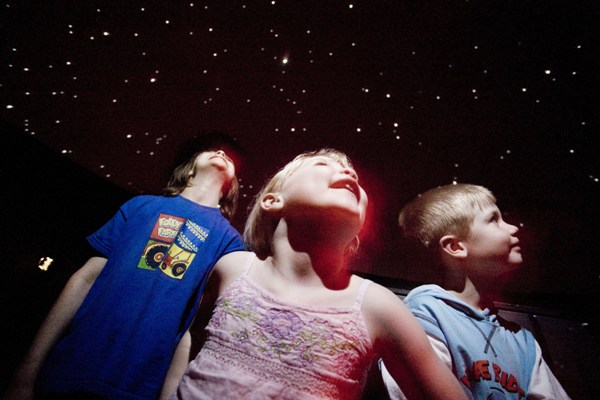 How about making this birthday an educational experience along with some awe and garnished with a lot of fun? Planetariums are a fun place to be.
The 360-degree dimensional view of the galaxies along with the theory about its existence will teach the kid a lot about the universe and the expanded view will make them thrilled.
A lot of planetariums also have some great educational activities planned for the children which they can opt for.
18. Beaches
The sand, the water, the blanket of clouds and the never-ending view of the sea? It sounds exciting, doesn't it? This is the beauty of our nature gifted beaches.
Although, some places also have man-made beaches they have they equally appeal like the natural ones. Kids can have a themed beach party organized where they can together make sand castles and monuments.
One can also plan a sand art competition among the children to make the day more interesting.
19. Zoological parks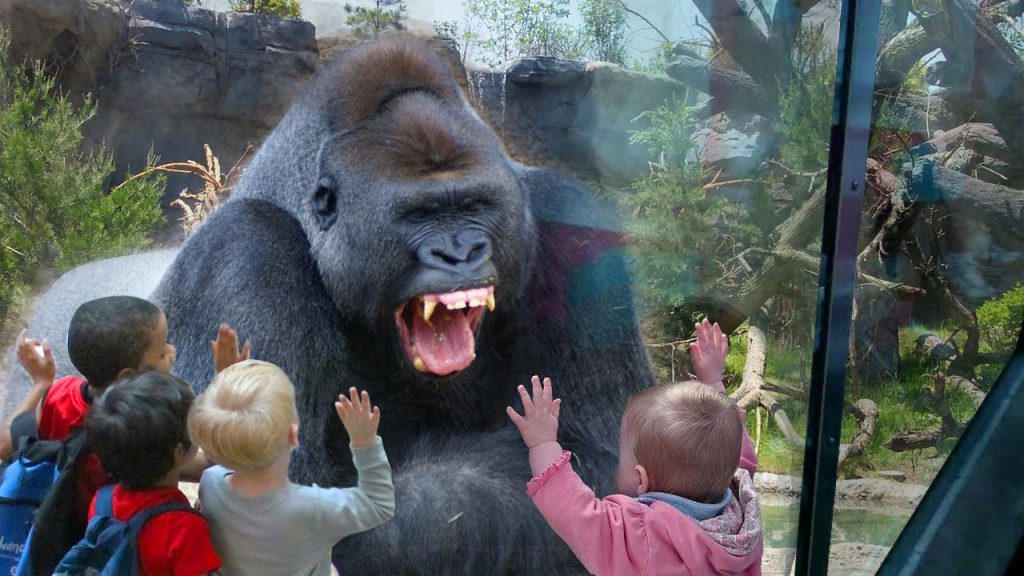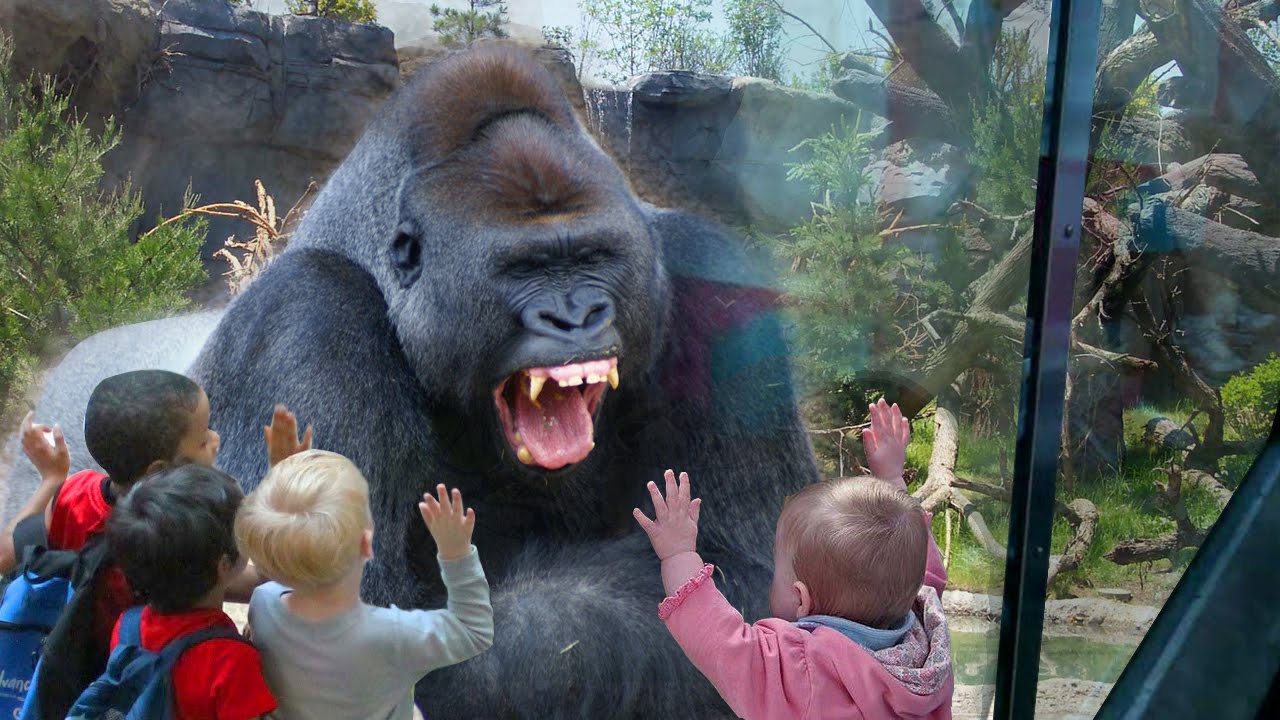 If you are bored celebrating birthdays in the same old fashion then plan a trip to zoological parks with the friends to take any birthday gathering to the next level.
Children will be introduced to new creatures and animals. After all, seeing the chordates so close to you will definitely give an adrenaline rush.
Birthdays are all about how memorable your special day can be. It is a great way to have your kids interact with these non-verbal creatures.
20. Cosplay event
As kids, we imagine ourselves as a superhero or any kind of comic character that we see in the theatres or cartoons.
This thing in today's time is feasible since we have cosplay events organized these days. The birthday occasion can be made extravagant by wearing different costumes available at any store.
This out of the box execution will add some rushing fun to your birthday party. You can also have a superhero gig together.
21. Botanical gardens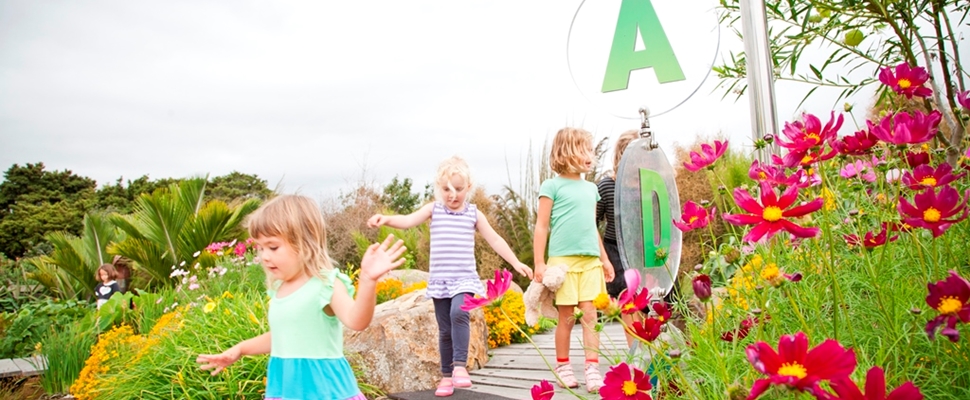 At any occasion, beautiful flowers play an integral part and when it comes to birthdays it is considered to be auspicious and alluring too.
For kids, you can take them to a big, beautiful, colorful and aromatic trip to the Botanical gardens.
Here, they can find themselves amongst the natural beauty which will add meaning to this celebration. Above all, it is a unique and fruitful way to make the kid feel happy and most importantly special.
22. Camping on the outskirts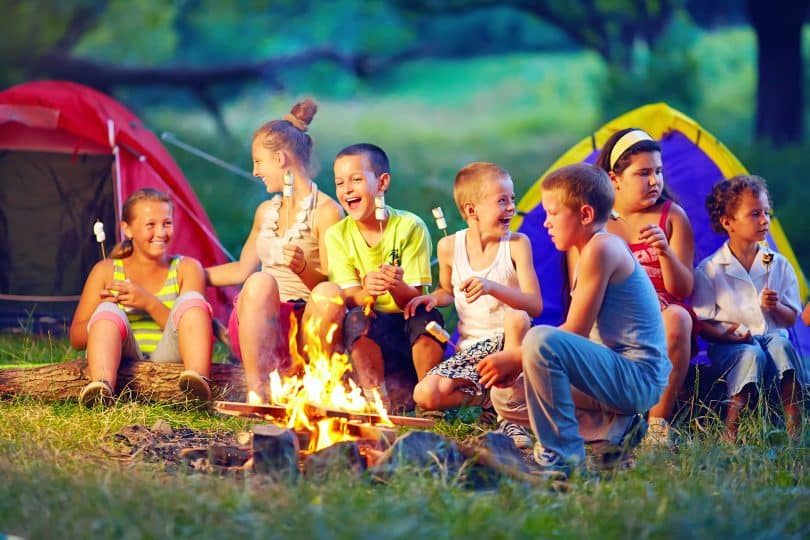 What can never go wrong is a camping trip! One of the important things you should inculcate in your kids is to survive among all the odds and comforts.
Camping no doubt being an enthralling experience somehow also teaches you these basic qualities. Apart from that spending the night sleeping below the stars and jamming or poetry telling besides the fire can never go wrong.
You can have your camp set by the seaside or a land overlooking the hills.
23. Movie screenings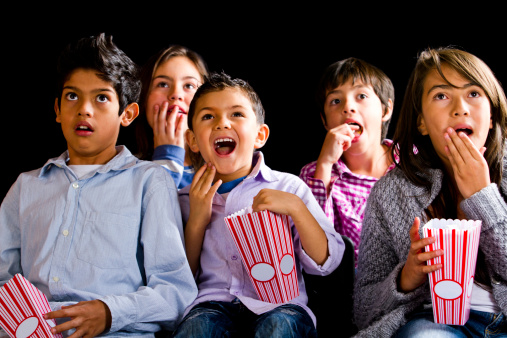 Kids enjoy watching movies and what comes as a bonus to them with this deal is munching on the popcorns or the candy floss.
A lot of theatres provide a special package for birthday parties which is a great deal if you have a bigger number of people.
Just keep a tab on the latest kid-centric movies and book a special row or a mini theatre. You can get them movie goodies as return gifts too.
24. Book Cafe's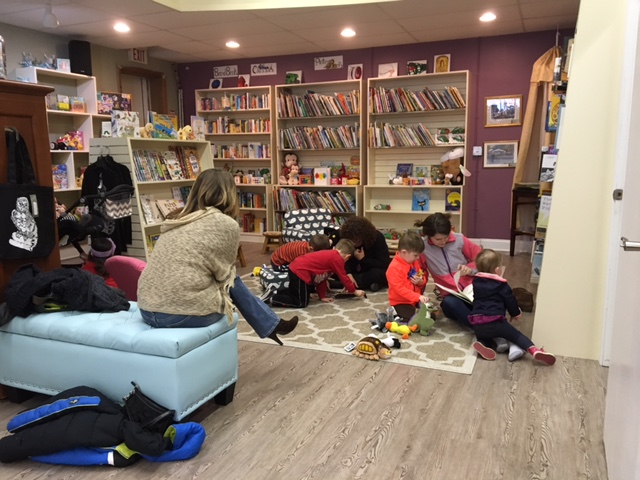 If you are worried to plan a different birthday celebration for your gift then a book cafe is something you should look consider.
Take them to a book cafe and channelize their energy very subtly. They will be exposed to various kinds of books that will keep them engaged throughout.
To make this celebration more fascinating plan a storytelling session and drive them into a new realm of books and their mysteries.
25. Clue hunt live games
All the Sherlocks and Harry potters have influenced our kids to develop a love for thrillers. Make them involved in the party with this fun activity that these rooms are designed for.
They basically give you clues of places which you need to crack and follow up with it to reach the treasure. This is a very challenging activity which will tickle their brains. Overall it will prove to be a crazy birthday line up.
26. Educational theme parks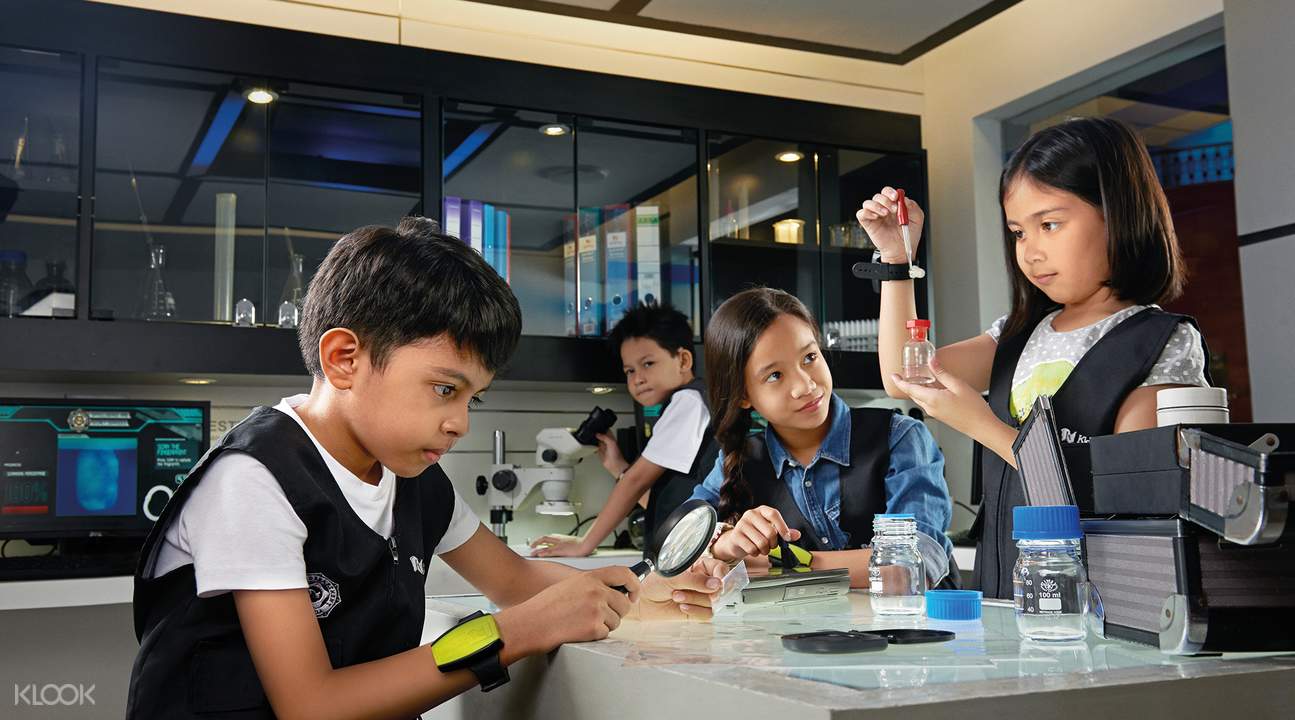 With so much of advancements and the new creative spaces that have taken over the malls and the likewise places, there is a wide range of activities for kids out there.
One of them that is being a rage these days are these educational theme parks. One of the examples of these is Kidzania. Such parks have sections molded as different career options and have setups wherein the kid can spend his time being a fireman, doctor, etc.
27. Amusement park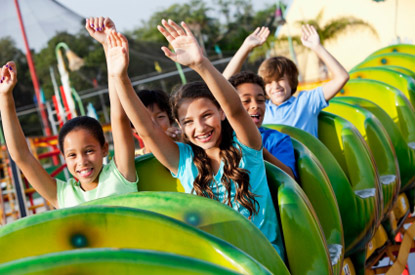 The recreational activities give us a certain kind of satisfaction even with the exhaustion it brings along.
If your toddler likes such activities that give an adrenaline rush then an amusement park trip will be a grand treat to him.
To make his day grand, you can bring in his birthday party at the amusement park making him spend time at the fun rides, live gaming activities, the computer gaming section. With that splurging on the delicious munchies.
28. Aquarium lounges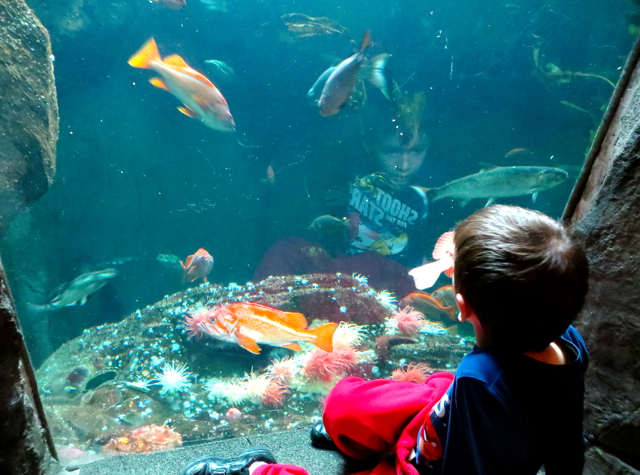 Feasting is a crucial ritual in any of the events and when it comes to your kids birthday party you tend to make it a special one.
To make it up to the mark celebrate your kid's birthday at aquarium lounges where you can have a meal surrounded by the diverse type of Pisces and the other aquatic elements.
Such ambiance will break the monotony of your routine and you will come across an unanticipated lively moment for your kid.
29. Forest outbounds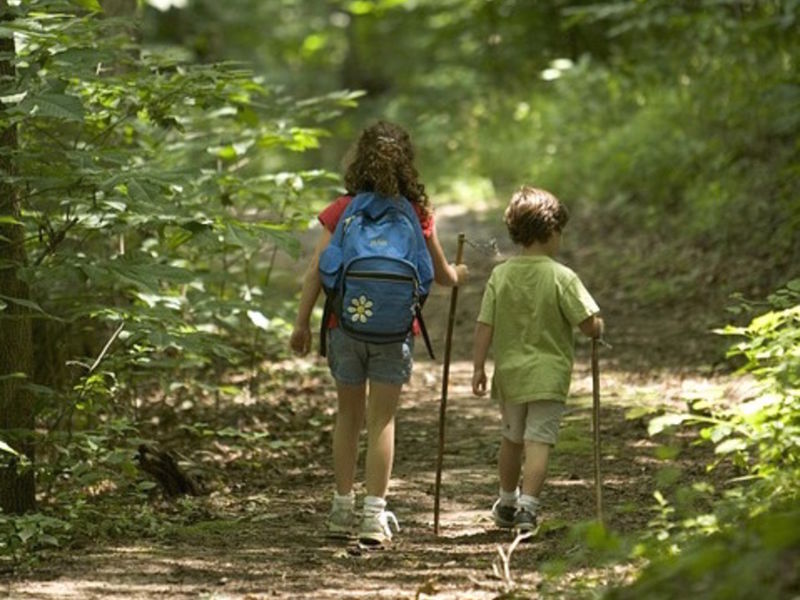 Take your kids and his friends on a stroll to a forest to give them an experience close to the nature listening to the mesmerizing sounds of different birds and creatures.
They can also come across various kinds of trees and plants on this visit. You can either take them to a national park or a real forest getaway.
Do not forget to make them have fruits by plucking from the trees. Just be cautious about the safety.
30. Boat ride party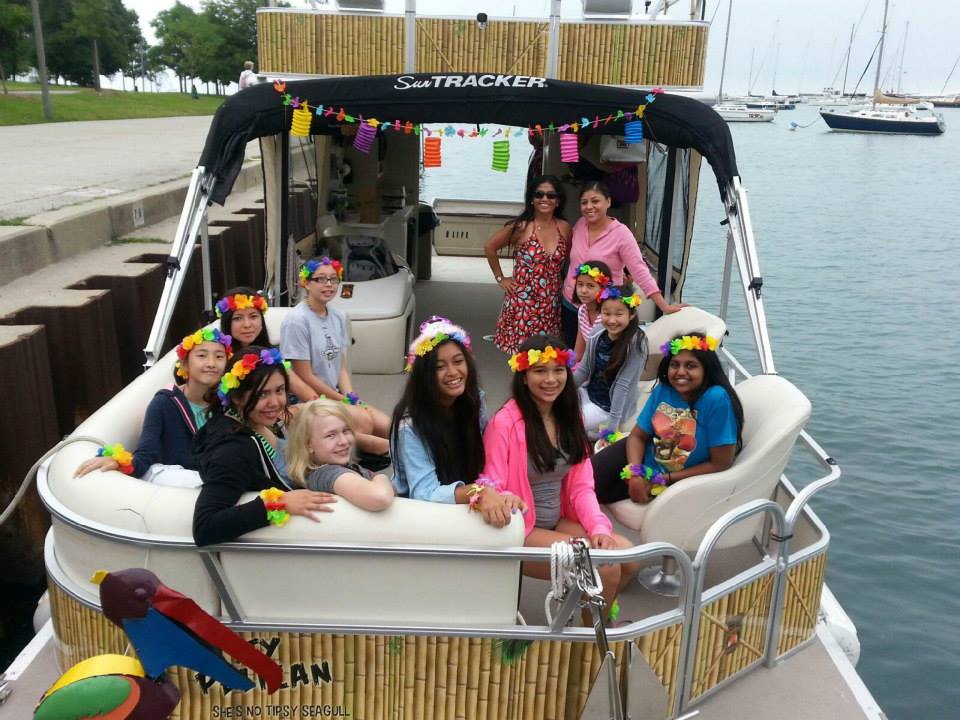 Isn't it cliche to celebrate birthdays on land? No, we haven't gone crazy we are just giving you a unique idea to celebrate your kids birthday balancing on the waves.
Yes, this is definitely possible by celebrating your kids birthday party on a boat. There are many local stores that give you the boat on rentals and steer you to the middle of the sea.
They have a safety check procedure constantly so you need not worry about the kids.
31. Organic farms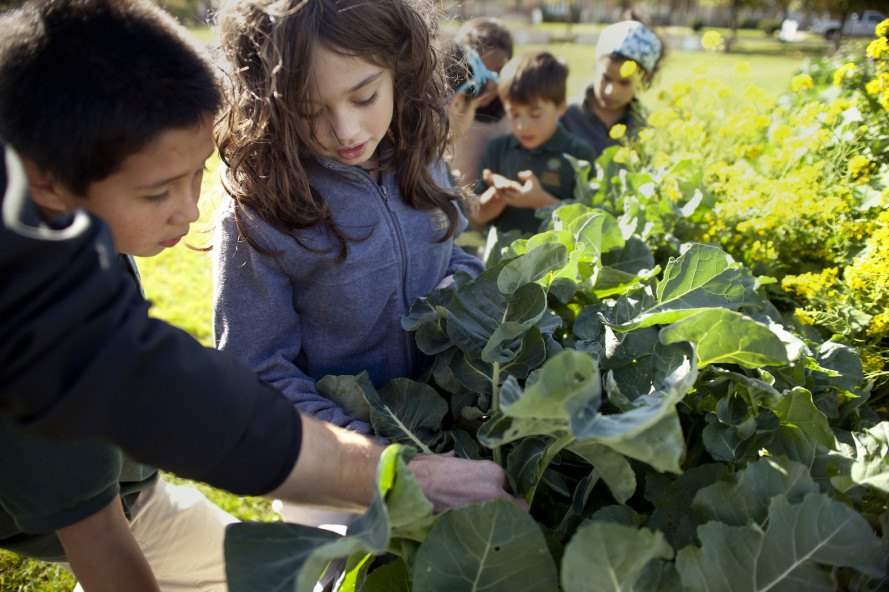 Farming is an occupation that has been coming along with us from ages. With every generation coming up it is important to make them familiar with the efforts that go into growing the food they indulge on.
Organic farm field trips are a great place to spend time picnicking in the middle of the field munching on some fruits and vegetables that are freshly plucked from the farms. Since it is organic there are no pesticides too.
32. Paintball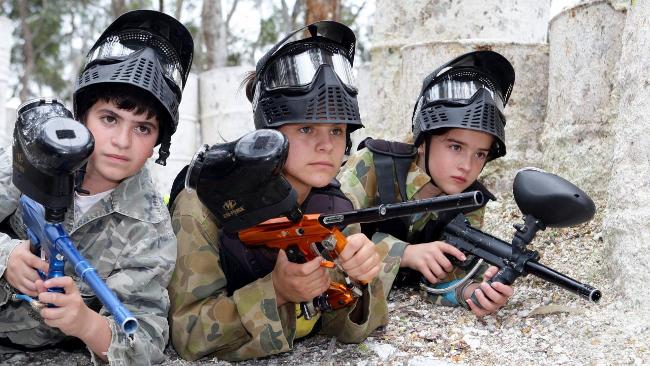 If you are planning to celebrate your kids birthday in an adventurous manner then give them the paintball experience.
This one day they can don the special suit, helmet along with a gun filled with colorful gelatin balls and get engaged in a healthy two way counter combat.
They can make two teams and fight amongst each other in a playful manner. He will have a different kind of experience that will make him feel like a champion.
33. Picnic at Historical places
A celebration is the only way to make someone feel special and when it comes to your kid you ought to go out of the way to make it great.
And to spice it up more plan a traditional picnic at a historical place and give them a taste of the essence of the bygone era. Make them familiar with what was there before.
---

FAQs
Where to have a birthday party?
Check out some more options for places and venues to celebrate a birthday.
Indoor birthday party places for kids?
Bowling alley
Dance Studios
Indoor Ice Skating
Art and craft workshops
Restaurants
Indoor play centers
Circus studios
Indoor Go-carting
Can you tell some kids birthday party places near me?
We gave you suggestions of places to consider for kids birthday party. Although to find a specific venue near your place is difficult. You can search google.com for it.
Cheap Birthday party places for kids?
From above list of ideas we can note down some places where celebrating a kids birthday is little cheap comparatively.
Go for a camping birthday celebration
Plan a games party in your lawn
Take kids to botanical garden
Take them to an educational theme park.
You can also check out these cheap birthday party ideas for low budgets.
---

Every child waits for his/her birthday ardently for an entire year. They have made your life special just by being in it so no other day can be better to celebrate the bond that you share with them. So we hope that these kids birthday party places are perfect for your child too. Let us know which find the best places to have kids birthday parties.