Last updated on February 28th, 2022 at 07:35 am
Today i am going to tell you that which are those amazing places where you can plan your birthday party or in other words places where you can celebrate your birthday. I have prepared a list of some unusual places where you will love to celebrate your coming birthday.
---
Whether you are young, mature or old, at any age it is always fun to celebrate birthday. You start your birthday party preparation in a week advance and also you will make sure that the party is arranged in a grand way.
It is very important that you arrange the party in a right place, so that whoever is being invited for your birthday party will have loads of fun. This is not just going to be memorable for you, but also for those who join you on this special day.
When you are starting your birthday planning, there are many things that you actually start planning, but you should always start with the number of guests that you want to invite and the venue.
You will need a good place for celebrating your birthday and at the same time you should make sure that the place that you are considering is sufficient to accommodate the number of guests you are inviting.
Choosing some pleasant and simple place can also make your birthday special, you don't always need a grand hall or building for it. Here are some option for celebrating your birthday this year…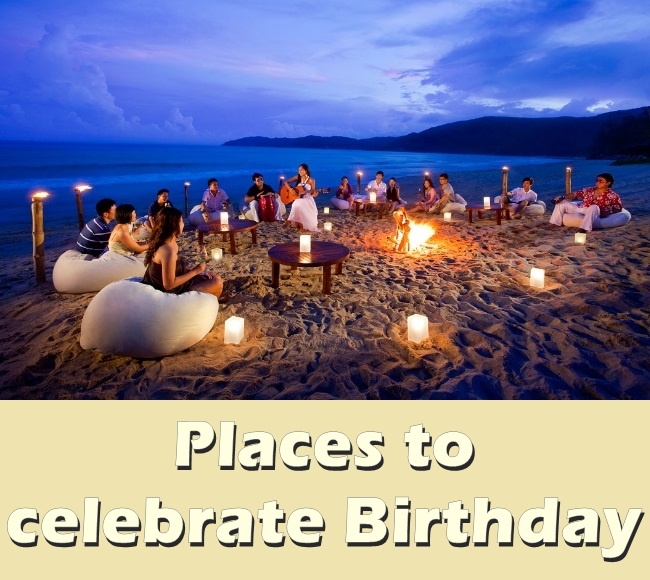 15 Good places to Celebrate birthday
1. Your local park
Depending on the climate outside and age of the person whose birthday is being celebrated, you can choose to celebrate it in the local park. If it is kids birthday party, then what else can be a good place than a park. Kids love playing in the parks and at the same time they will also enjoy the birthday party. This is something for which you need not have to spend on the venue at least. You will just have to plan and arrange for all other things required for the party.
2. Your Local church
You can check out with your local church or any other community centers where you will be able to accommodate a few guests along with your kids and celebrate the birthday. This is also an ideal plan for the kids birthday parties. You will easily have a kitchen and enough space for a kid's birthday celebration. They are usually free of cost and you need not have to pay any. Even if they are charging you something, then that is going to be pretty less compared to what you need to pay for a restaurant or other luxury places.
3. Backyard of your very own house
Irrespective of the age, you will be able to celebrate your birthday in the backyard. You can arrange everything yourself with some tables, some nice decorating with balloons, lights and ribbons. You can add more beauty with some birthday banners and other stuff. If you are having a hige backyard space, then you can plan some kind of games for the people who are attending the party like for kids and adults as well. You need not have to spend for this kind of venue as well. It is all free for you. Why would you pay for your own house, right?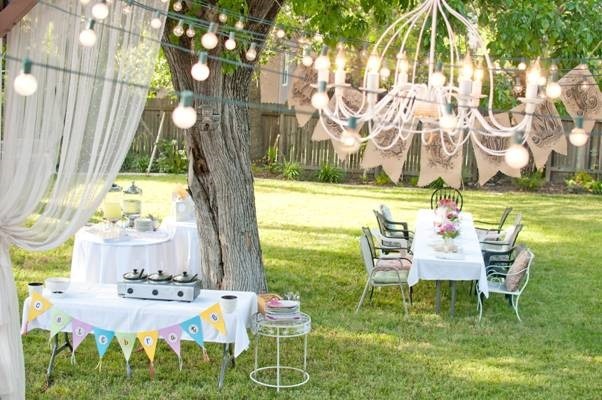 4. Roof top party
If you are looking for another interesting option where you need not have to pay anything is roof top. Yes, you can plan a nice birthday party on the roof top with just a few friends of your's and family. This is going to be an amazing option. You can arrange just a few tables and chairs for the adults, while rest youngsters can party all night. It is going to be fun when you are celebrating the party at your own house but in a very different style which you followed earlier.
5. Did you anytime think of Forest?
Did you anytime think of a birthday party in the forest? This can be a weird option that anyone can ever think of, but trust me it is definitely going to be fun. This is definitely an option for the adults birthday party theme and not for the kids. It may be exciting for them, but is definitely not safe at all. You can just use a few balloons and decorate here and there to create the atmosphere of birthday party celebrations. Rest is all yours, you can start your party and rock it.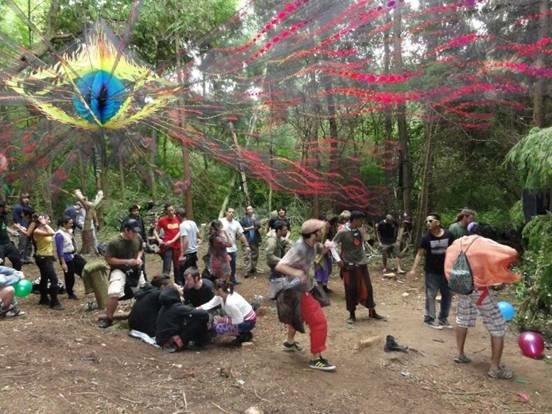 6. Try it on the beach shore
This is a fantastic option for celebrating your birthday. Whethet it is with your friends or just family member, or even just that someone special along with on the sea shore, you are definitely going to have a blast this year on your special day, birthday. You can plan it sometime after the sunset, with some candles and light music. That is going to make your day special and memorable as well. You will love every minute that you spend watching the beautiful sky and lovely music. You can try an arrangement something like in the picture below.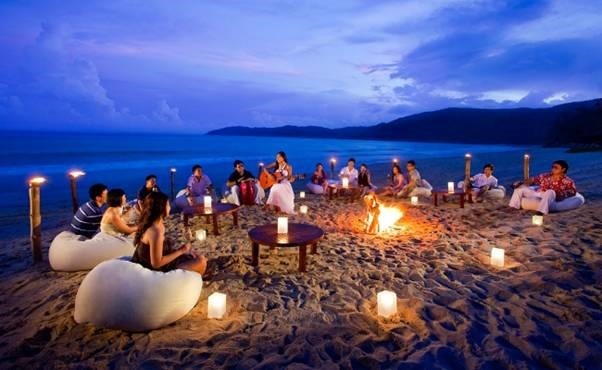 7. At your college or university
This can be a tough construction party theme to plan for because you will have to take hell lot of permissions from the college and university authority. But if you are lucky, then you will be able to get the permission and you will be able to celebrate it in the right way. You can invite as many friends as you can for the party, who are from the same college or university. It can a good time to spend with some old friends from college and university. You will love that day for sure.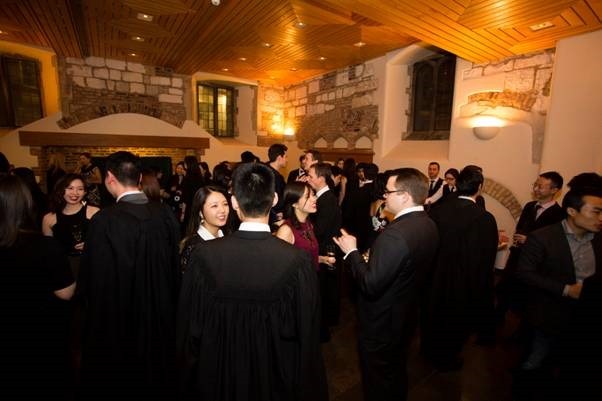 8. Plan it at your workplace
This kind of birthday party at the workplace would be a good option if you are planning a surprise party for someone who works along with you. You can plan it in the workplace or the cabin where you work or you can choose to plan it in the cafeteria. This is an amazing way to surprise the person who works along with you. This is also a good place where you need not have to spend anything.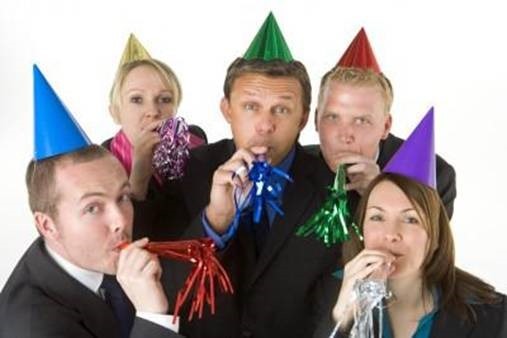 9. Pool Side – isn't interesting?
You can plan a nice birthday party for friends at the pool side. This is an interesting and simple option as well. If you are having a pool in house, then you can arrange a party at that place. It is not going to be expensive at all. You will just have to do some decoration by the pool side and have lots of fun in the pool. You can have some nice drinks and snacks. This is going to a good option if you have not tried it. Try to arrange the party in the evening to add more fun to the party and make it interesting as well.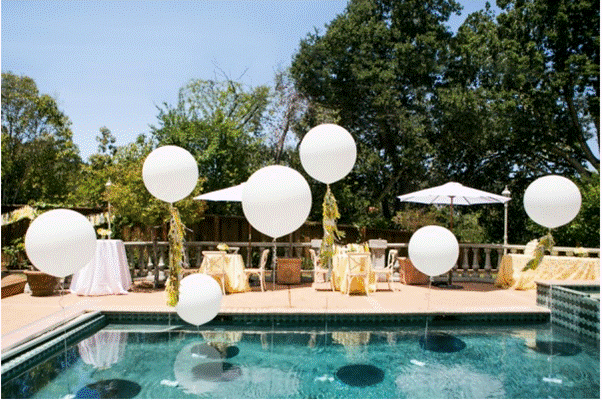 10. Nice kitty party hall
If you are looking for something indoor and which is less expensive, then you can go for kitty party halls. They are not really expensive when you compare it with the party banquet halls. So, you will be able to party hard and also you need not have to spend too much on the hall alone. This is something that you can consider when you are having low budget. You will be able to spend some quality time with friends indoor.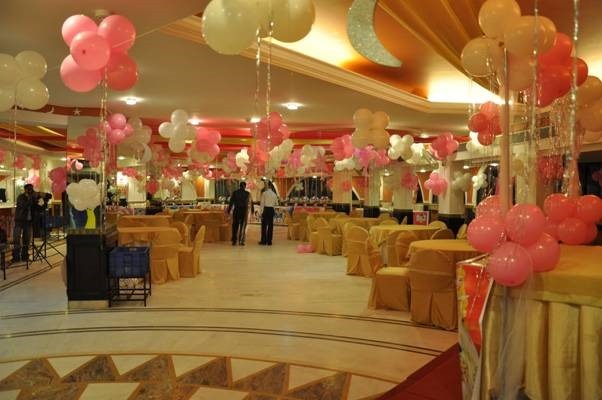 11. At a disco??? Rocking idea, isn't it?
When you want to rock your birthday party, then you should be choosing this kind of places for celebrating your birthday party. A disco is definitely not a bad idea when you want to enjoy to the core. All you will need to carry along with you is a birthday cake. Rest all will be available at the disco itself. You will have snacks, food and drinks of your choice as well. You need not have to worry about making any kind of arrangement, not even music. You just need to make sure that you are enjoying yourself and ordering whatever you need. Just chill out party at a disco with friends.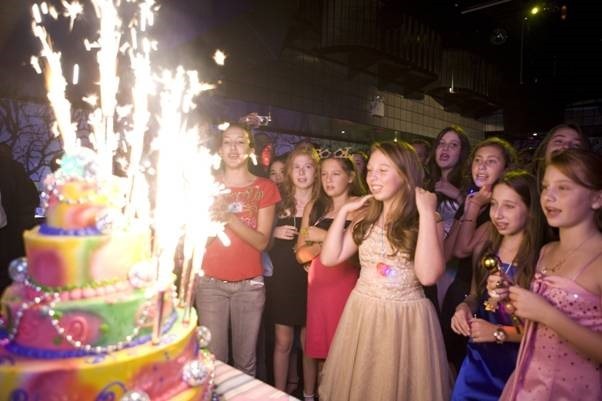 12. Your house??? What better place can you find?
After so many options, now have a look at the most common but pretty good place for celebrating your birthday and that is your own house. Yes, to make it more special at home, give a day off to your mom. Call up your close buddies and invite them home. You all together can make all that you need for the party. That means, you should prepare all the food, cake, drinks and all that you may want for the party. This is going to be a surprise for your mom and she is going to love your birthday for sure. This is going to be a special birthday for you and your mom as well.
These are the top ideas that you can try for your birthday this year. May be you have already tried a few in this list, but you are still having a few more that you should be trying. So, it is now time for you try them and have fun. You are going to have a blast on your birthday for sure, whatever is your choice. Always make sure that you are choosing something that makes everyone happy along with you.