This is the first time I am especially writing about birthday celebration ideas. For a couple of weeks I was planning to write up and finally, the day came.
I am so excited to tell you how to celebrate the birthday. I am sure you are also very excited to know some fun ways to celebrate your birthday, right?
---

Article Content
How to Celebrate birthday?
What are some ways to celebrate a birthday?
Where to Celebrate Birthday?
Things to do on your birthday
Unconventional Birthday Party Ideas
How to celebrate birthday differently.
Things to do on your birthday with friends.
---
it's your birthday and you are excited about it. You might be already planning many things to make it awesome.
I still remember when I was a child, I used to get so lost in my dreams from a week before my birthday. The dreams of my birthday celebrations.
I use to plan a lot of things in my mind and it was so exciting that I can't express in words. I am sure you can connect with the same feeling.
No matter what is your age or from where you belong, you love celebrating your birthday. I know the ways can be different but that ultimate feeling remains the same for all. So today I am going to share some of the fun and awesome ways to celebrate your birthday.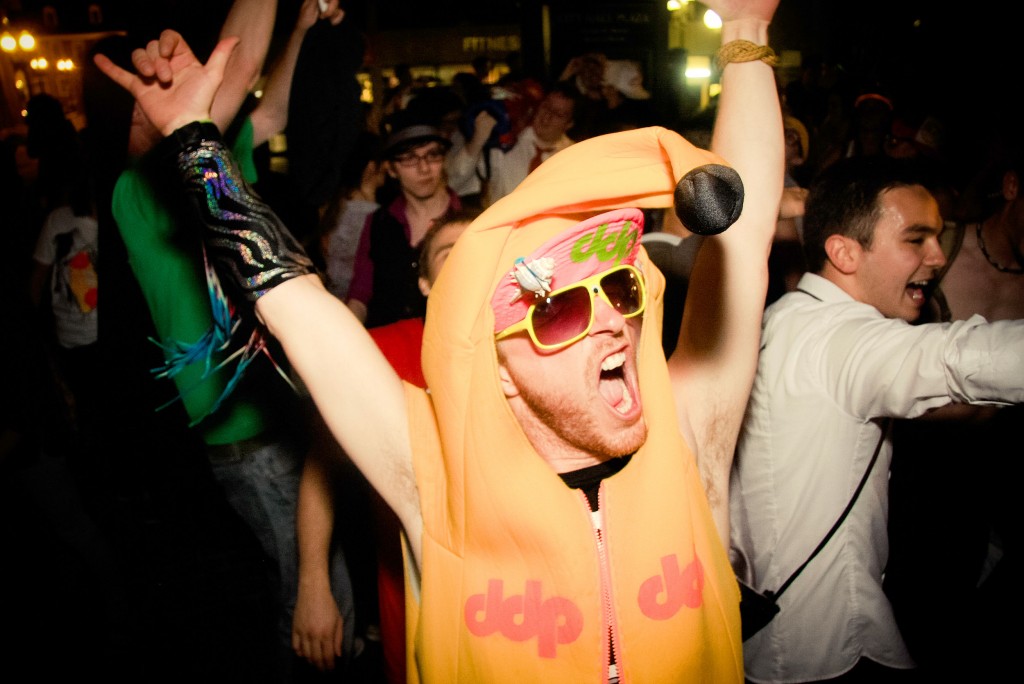 Birthday Celebration ideas
I am really excited to reveal this list to all the people who want to know some bad-ass ways to celebrate their day. This is a huge list of ideas that are for all people who want to celebrate their day alone, with family or friends. So no-one will go empty mind from here.
1. Birthday celebration in Villa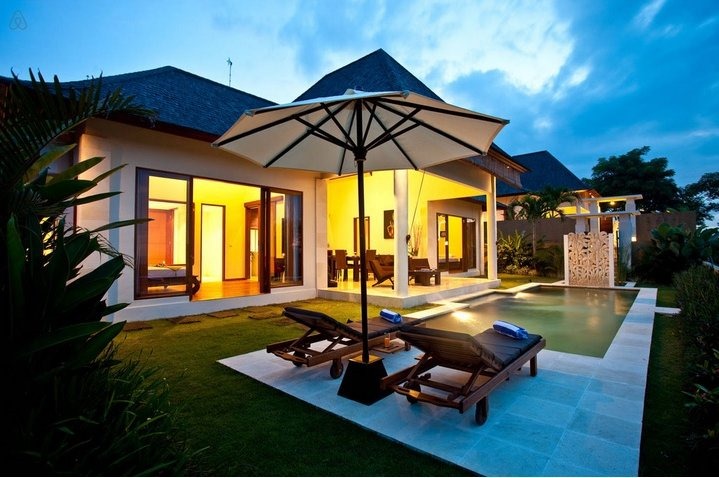 This is my dream to celebrate my birthday in a seaside villa with my friends and I am planning it for next year.
Actually a few years back one of my friends booked a villa in Goa, a beach place in India. He was saying it was an awesome experience to celebrate his birthday like a king in the villa.
He called up his close friends and booked the villa for a complete day. What can be more awesome you can think off.
So If you have got the money and willing to celebrate like a king, then this is what you have definitely got to do. Call up your close friends and make this day memorable for years.
2. Celebrate Birthday with a themed party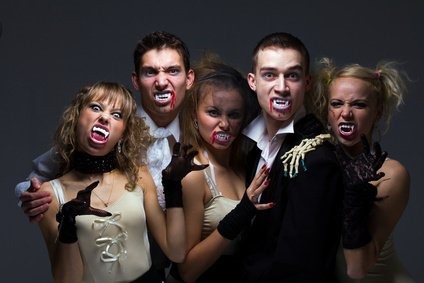 Plan an awesome party for your friends and family. The only way to make any party, fun and awesome is by having a theme. Yes, give it a theme. Plan out a themed party that is unique and fun.
Last year I thrown a theme party for my friends and theme was, Superheroes. It was too much fun to see all of my friends coming in with all superhero character costumes.
I think you can also do the same way by throwing up a themed party. There are many party themes available, so pick one and make the celebration fun.
3. Celebrate Your Birthday Around Nature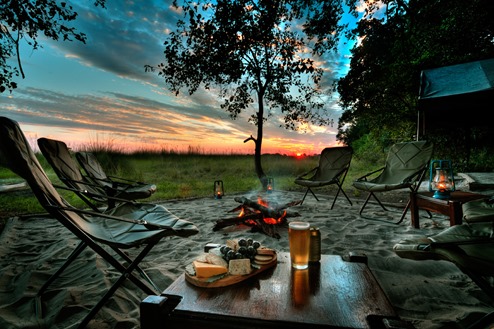 If you ever thought of celebrating your birthday in forests, mountains, Riverside, valleys, etc.. I know you already thinking that this is something unique which could be given a try.
Yes it is, everyone celebrates at home or any event place like hotel, hall etc.. but no one does this.
So if you want to do something out of the box, then do this one. Take your camps to the place where you are only surrounded by nature's beauty with your friends.
This is probably the best unique way you can celebrate your birthday.
4. Magic Show As Part of Birthday Celebration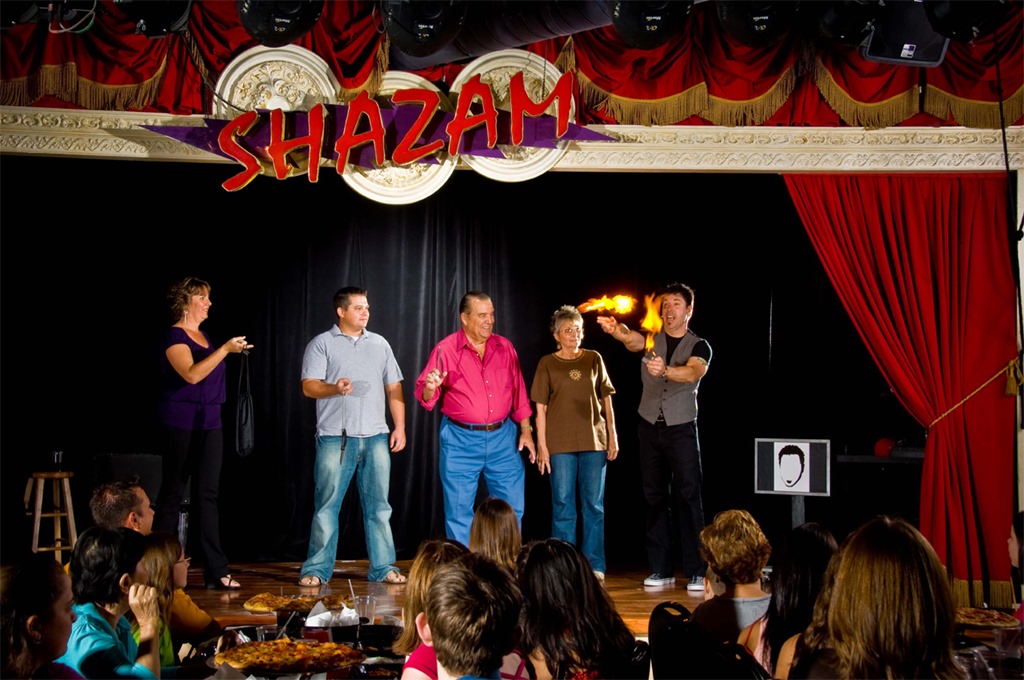 Have you ever been to any magic show? I know most of you not. This is something that I really recommend you should experience as it is fun, exciting, thrilling and in one word it's amazing.
Now as it is your birthday coming up, then I would like to recommend to plan out a magic show or maybe you can organize it. This is the best moments that you will love to enjoy your birthday.
5. No Work Day: Piece [ Celebrate With Your Own Company ]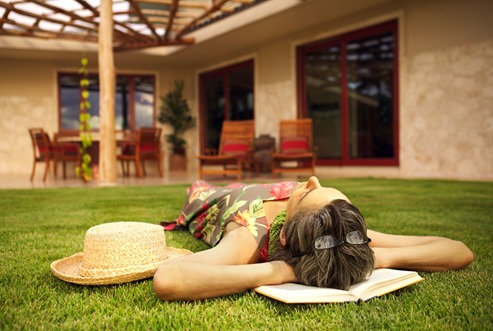 This is for all those people who want to celebrate their birthday alone like if you ask me, for now, I would definitely love to spend my day alone.
It's not that I don't like celebrating it, but because sometimes situations need to take into consideration.
Anyways the idea is simple, you need to take this day as no work day that means the day is for peace and relaxation.
This is for all those who are very busy working continuously from past few years, and not able to give time for themselves.
So just relax give it a time for yourself as if a new life has come to you in form of your birthday.
6. Celebrate Birthday at your Favorite Place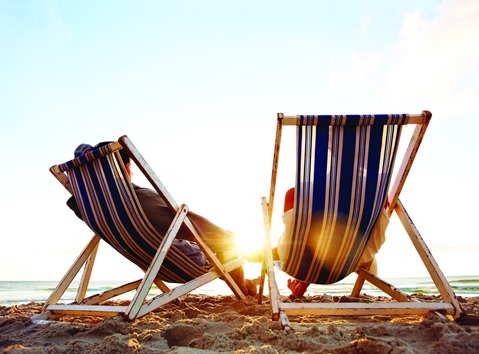 Which is your favorite place? Is it any country? City? or any particular place where you wish to go. Maybe it is someplace near your residence. Like I have a beautiful beach near my house where I love to spend my time.
So I think you must also have some place in your mind. Why don't you spend your time and celebrate your day there itself? It is like to for the best celebrations choose the best place.
7. Special Get together Celebration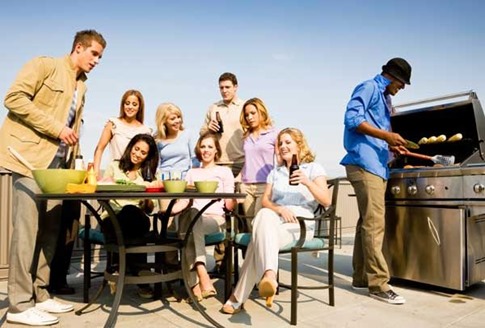 If you are very busy from past few years and hardly get time for some special people in your time, then this is the perfect occasion to call up everyone who is most important part of your life. Spend a day with them at your home, it's like a get-together.
8. Book a dance lounge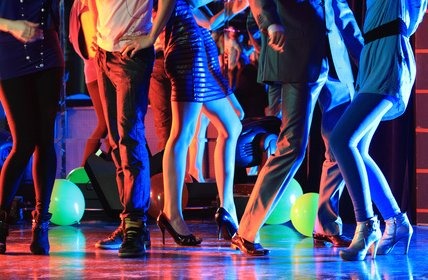 The best way to celebrate any occasion or thing is just dance as if no one is watching. This idea is for the party animal. The idea is to book a dance lounge for your birthday celebration for which you can call all your friends. This is going to be really fun.
9. Open Bus Road Trip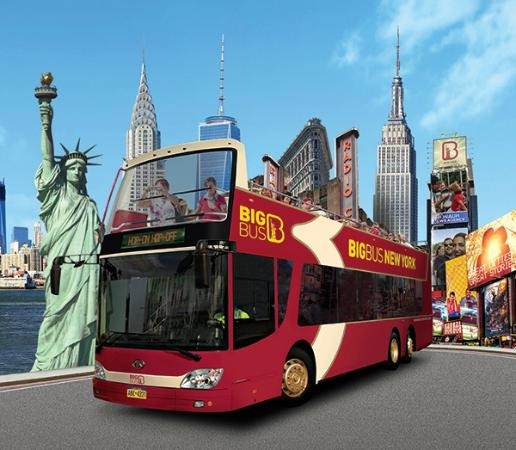 This is really unique, I am sure you have never thought about it before. You might have celebrated your birthday at home, an event hall, or in a hotel. But you ever thought about celebrating in an open bus. I am sure most of you not.
So what you are waiting for, just go and book an open bus for the road trip celebration. That means you will be spending your evening, celebrating in the bus while traveling. This is what I can call it as a road trip birthday celebrations.
10. NGO Day – Unique Idea to Celebrate birthday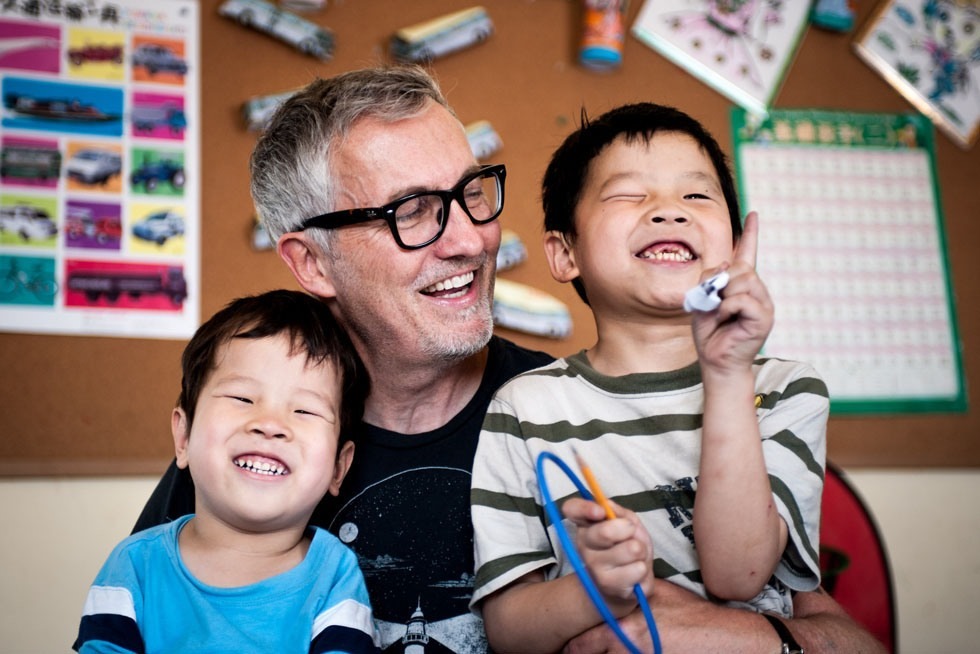 Last year I went to an orphanage with help of an NGO working for orphans, known as "Kshana". I can't express how good I felt meeting those happy souls with nothing with them, just happiness.
That day we celebrated one of a kid's birthday and that moment I have decided that one day I will celebrate my birthday with them.
If you have any such kind of felling or you think it will be good experiences then go for it. You might get many things in life and lose many but this experience will be forever for sure.
11. Gaming celebration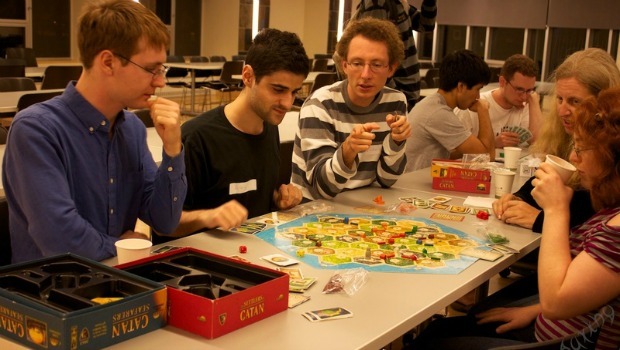 I really don't know if you are young or mature or old, but what I know is that you love playing games. We all do, we love to spend some time playing games with friends and family. Don't you?
So what if I say call your friends at home and organize many games for them and just have fun celebrations where you can enjoy so do the guest.
12. Book a Concert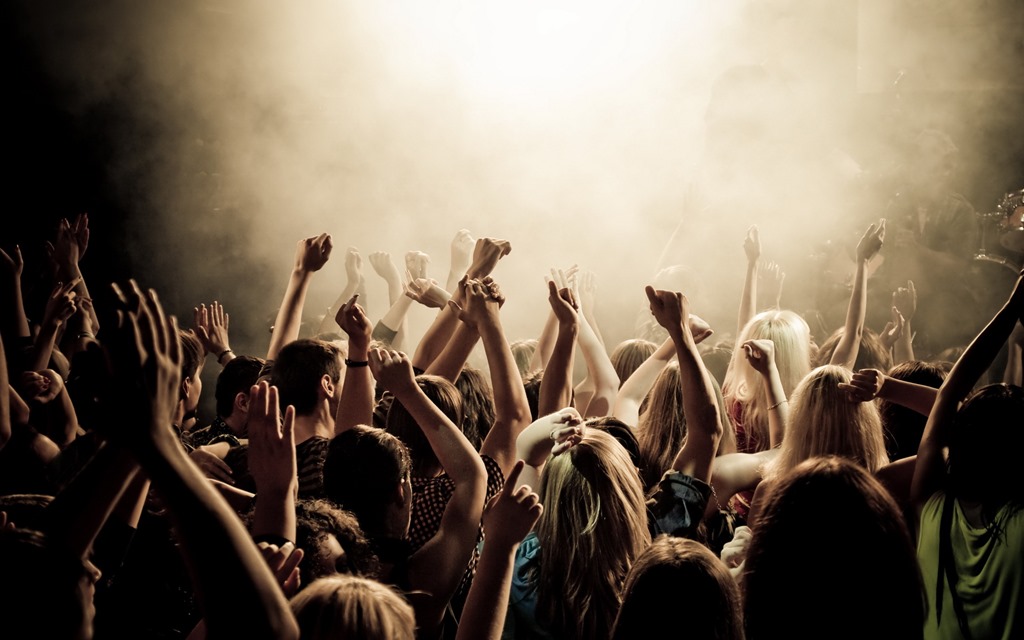 If you are a music lover and your friends too, then why not to book tickets for a music concert near your place. There are many ways you can celebrate your birthday, and music is one of the reason.
13. Small Family dinner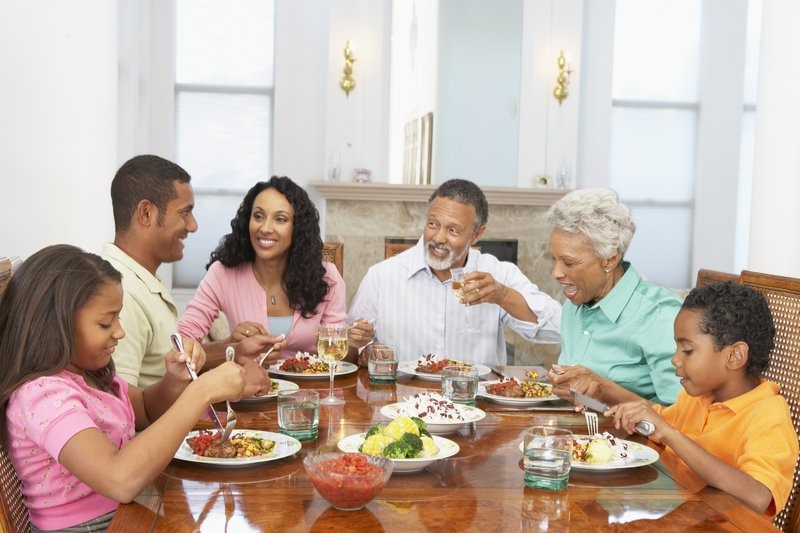 If you don't wish to make it loud, then a small family dinner can be an option. Many people love to celebrate in a very simple way. So for those who think the same way, then go for it. Organize a dinner for your family or maybe close people to you.
14. Skydiving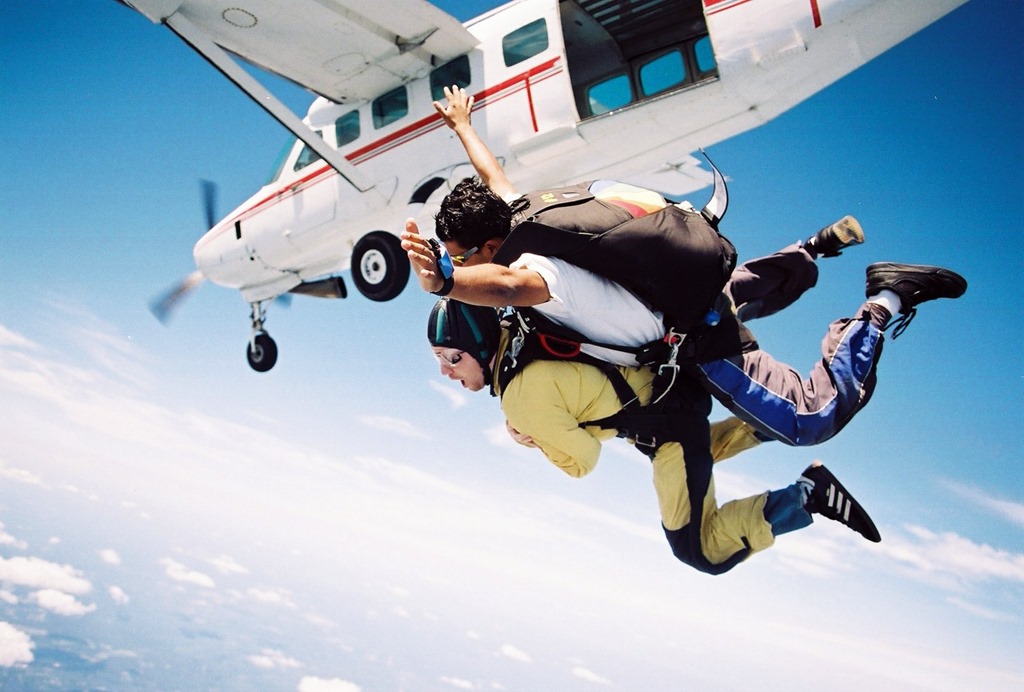 If you really want to make this day memorable for years, then this is what you have got to do for sure. I know you are scared just by the word itself. Believe me, it is the best feeling in this world that can never be expressed in words.
I have done skydiving and believe me these are those few moments where you are surrounded by nothing no people, no world, no thoughts, no Sorrows, no disappointment. It's just a feeling of bliss.
Going for a skydiving on your birthday will make this occasion memorable till your lifetime. It is really amazing.
15. Childhood way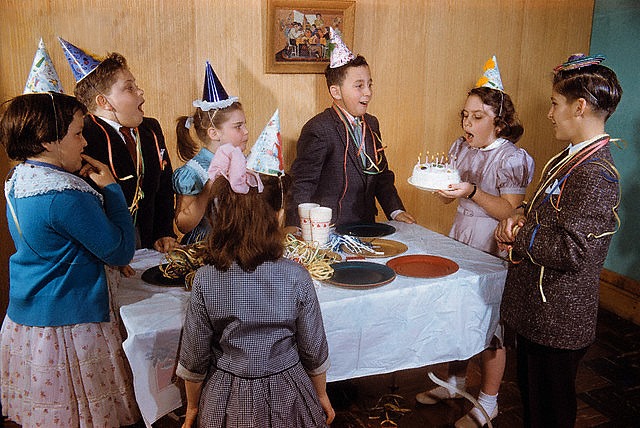 Why don't you celebrate your day in a childhood style? Remember how you use to celebrate your birthday when you were a kid. It was so much excitement about planning, decorating the house with balloons, ribbons, etc..
My idea is simple, plan out your birthday celebration at your home calling up your friends. Decorate the house like an eventful place with ribbons, balloons, wallpapers etc..
Organize and play games that we use to play in our childhood. So in short, bring back old school days and revive that excitement.
16. Shop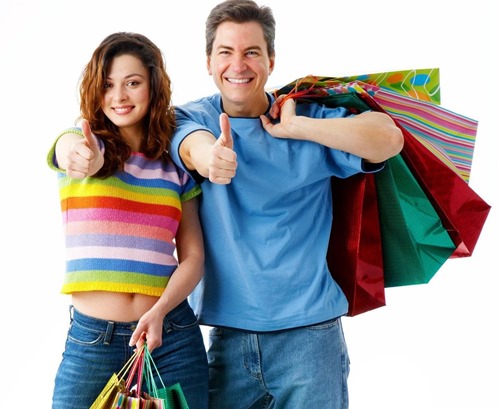 For all those people who are busy thinking to shop but not able to go with their lazy butts, this is the time when you have got the reason to go shopping. So on your birthday go out and shop all your favorite things.
17. Pending Wish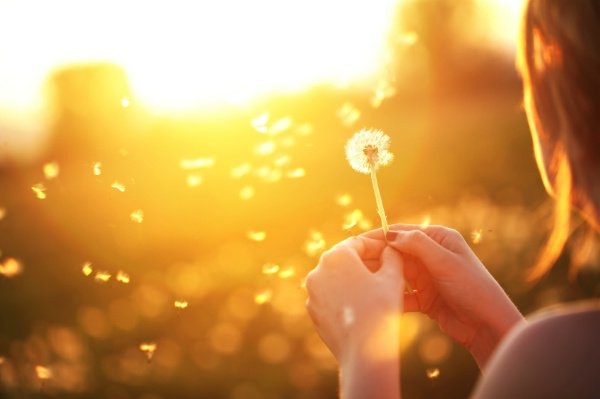 At times we are so busy in our life that we neglect most important things too. We all do have such kind of wish things in our mind. For instance, take my example, I love the watch and from ages, I am not able to buy a branded one. So this happens to everyone.
I assume that you also must be having some pending wish which is just staying in your mind. Why don't you do it anyway?
It can be anything, thanking all those people who are always there by your side, It can be buying something, etc.. what occasion could be better than your birthday for this.
18. Celebrate with parents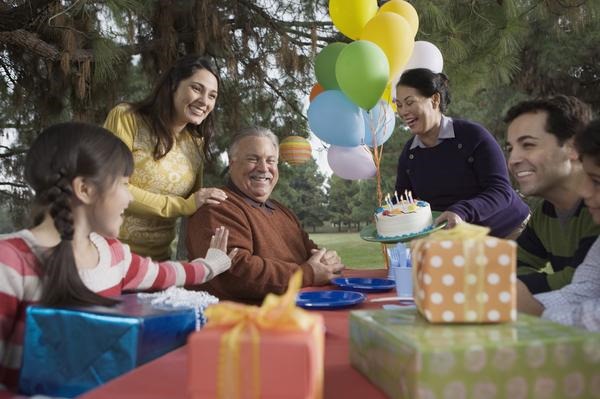 I know for many it might be very boring, especially for those who are young and carefree. But believe me, it is the best thing you can do to celebrate your birthday.
Celebrate with your parents, celebrate with those who have celebrated your birthday even when you were not aware of the word itself "birthday". They are the special one and I think you must spend your birthday with them.
19. Games Club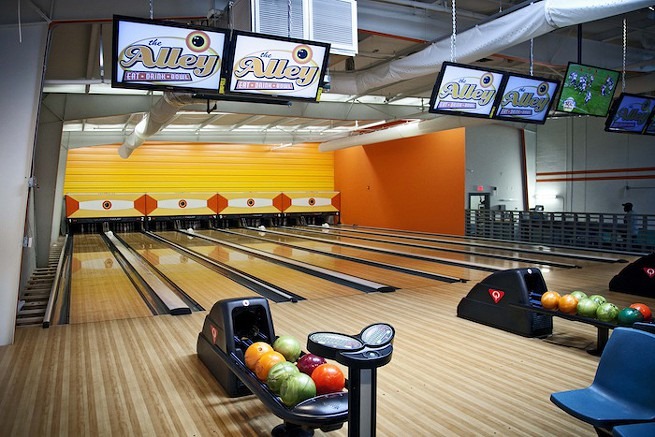 Why don't you book an indoor gaming club for your birthday celebration? For most of you, it is not much suitable, but I know there will be someone out there who was just waiting for this idea.
So the idea is to book an indoor gaming place where you can call your friends and family to celebrate your birthday. Enjoy the time of fun in a gaming club, this is what all I can say, rest you can imagine.
20. Unplanned celebrations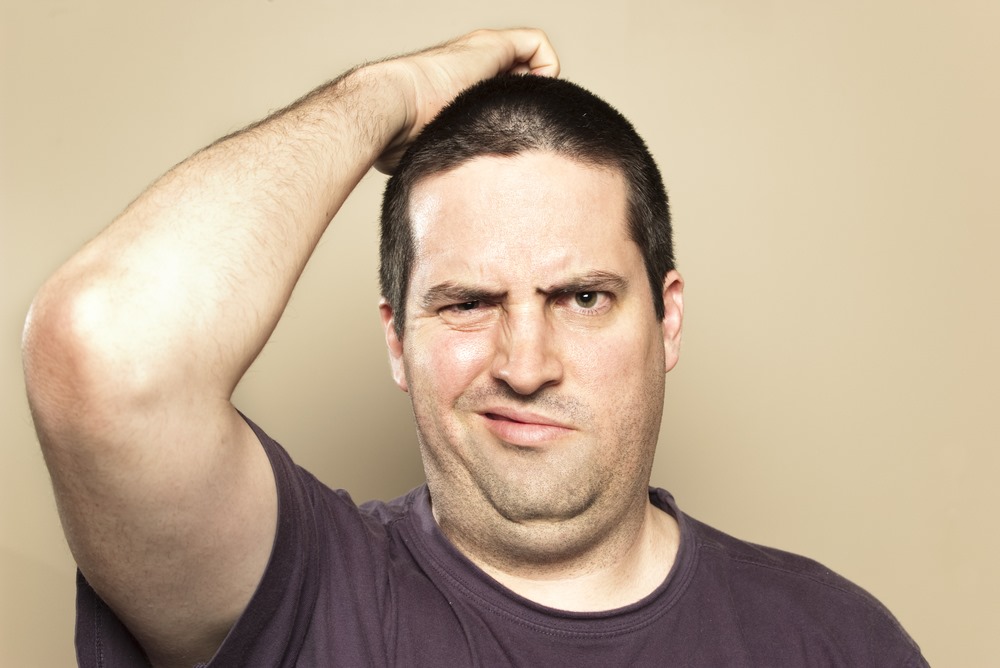 This is something different that I think none have ever tried. Everyone plans for the birthday and at the end, it becomes boring or cannot be very exciting when you reach the date.
What if there is no plan? You must be thinking that I have lost my mind, LOL. No ways my idea is different. The idea is to have no plan.
Call your friends to a place and tell them it's your birthday celebration Venue. When they reach the place they will get surprised to see that it's nothing like any celebration is there.
Now when all up there, then ask all your friends what you want to do. That means on the spot birthday plans. Don't you think it will be so exciting to not have a plan until your birthday comes?
21. Barbeque
Take out the grilling pot and plan out a barbeque session for your birthday. Food and drinks are the most essential parts of a birthday party. To make that more exciting you can opt for all grilled and roasted food menu which your guests can enjoy over some amazing cocktails or a can of beer. You can plan these at any outdoor venues like the verandah of your home or the terrace which is easy.
22. House party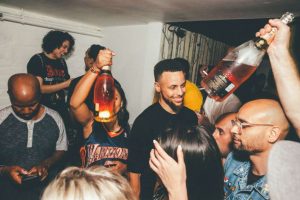 If you are looking out for options where you can plan a lot of activities and can also arrange a sleepover then the house is the best place to bring in your celebrations. It is also a reasonable deal because there is not a lot of costs involved in it. You can order food and arrange for some games and fun to keep the guests involved and make them enjoy every bit of the celebration.  
23. Night suit dress up party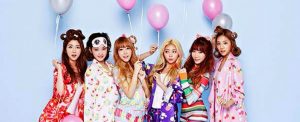 This one is a fun one. It can be called as a theme party but it is not exactly one. Night suit parties are a kind of sleepover you plan with your good wishers wherein everybody comes dressed in fancy nightdresses and you can also go for synchronised dresses too to take the party to another level. You can call in some munchies and play indoor games to make it more happening.
24. Pool Party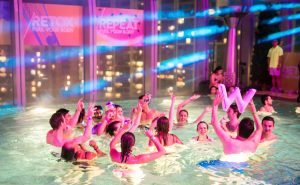 This is the most chosen form of celebration by youngsters especially. And if it is summers then you shouldn't think twice before opting for this one. It is very easy to get the pool areas of the hotel on a rental basis to organise a private function or if you have one at your place then nothing like it. You can keep some great coolers along with it to make it more chilled out and appealing.
25. Movie night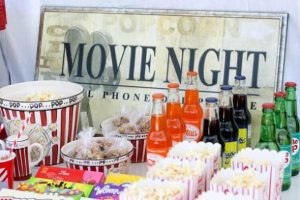 If you and your friends are big cinema fanatics then this idea is for you guys. It can be organised at daytime or the night time. Just choose a list of movies together that you guys can binge-watch the entire night. Cinema triggers your brain to think diversely and more profusely so nothing better than get your grey cells moving on this special day of yours. You can also opt for binge-watching a show that you have longed to watch.
26. Spontaneous vacation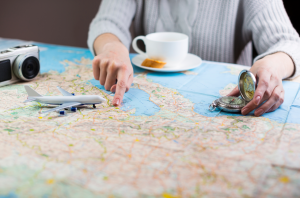 This is something one should do in their lives at least at some point in time and if it is your birthday then there cannot be any other great day than this. Unplanned things teach you a lot of things and plus it is an adventure full of experiences. Just decide on a place and fly away without any prior planning. Take the trip as it goes and trust us you will have the most memorable experience of your life.
27. Spa day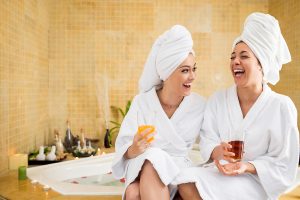 If you wish to have a fuss-free birthday and look after more on your self and treating your self then you should sign up for a spa day. There are a lot of packages available nowadays that provide you with a soothing spa day experience from morning to evening. They organise yogas, massages and some enchanting that help you relax your mind, body and soul. Give it a try you will thank us for it.
28. Long drive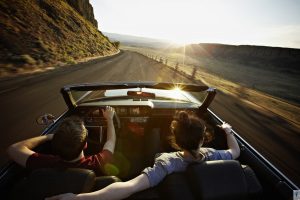 If you are a fan of long road journeys and road trips then you know how much it is important to expand your senses and give you that mental peace and joy. So just take out your car and gather your close ones to measure the path that is unknown. Plan the start but not the end. It will give you a whole new experience and you will meet some different people on your way.  
29. Trekking bash
If you are more of an adventurous person then you might enjoy treks and all at regular times. You can plan one on your birthday so that you can spend your entire day with a thrilling chill under your spine. You can go alone or gather some of your friends and plan an all-nighter or day trek. If it is a trek to the top of a mountain then it will end on a beautiful scenic note.
30. Backyard picnic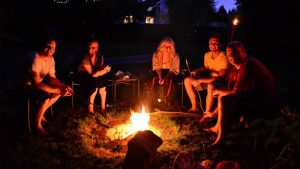 This is something you can do at the comfort of your home and plus enjoy a great time. You can decorate your backyard and plan for a bonfire around which you can all sit and do jamming together or sing songs. It is a very peaceful and a fun way to celebrate your birthday without all the hustle bustle. Just call your close ones and spin them up into action with a drink.
31. Be a beach bum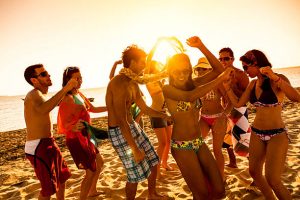 There is rarely anybody on the planet who would say no to beaches. They are fun, they are chilled out and the perfect place to get a tan or to simply enjoy the sun right over your head. So, just wear your bikinis and celebrate your day with all the sand, sun and water. You can also reminisce your childhood by building sand castles together just for fun.
32. Go for a day-out alone
If you are the kind of person who enjoys his company to the core and loves to have some solace then this should be your definite pic. Just carry your jhola and stuff in your necessary items. You can go for a breakfast and a quiet peaceful dinner alone at your favourite restaurant and the dessert place. As they say, self-company is the best company.
33. Bar Hopping party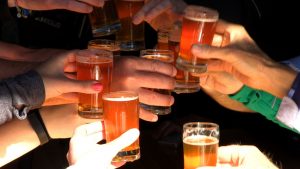 Why end up at a single place when you can visit multiples of them and make fun of each of them. Bar hopping is a famous tradition, doing rounds in today's generation. It is basically a clubbing night out which involves you and your group visiting different places all one after the another. You can basically have drinks at each of the places and groove to different sets of music at different pubs and bars.
I am pretty sure you must have loved these ideas as they are not at all conventional ideas. People celebrate in a very usual way that everyone does, I wanted to give you something unique, so what I did.
Now do you still want to know how to celebrate a birthday, I think you don't have a second chance as I think I have shared every birthday celebration ideas that you can't find anywhere.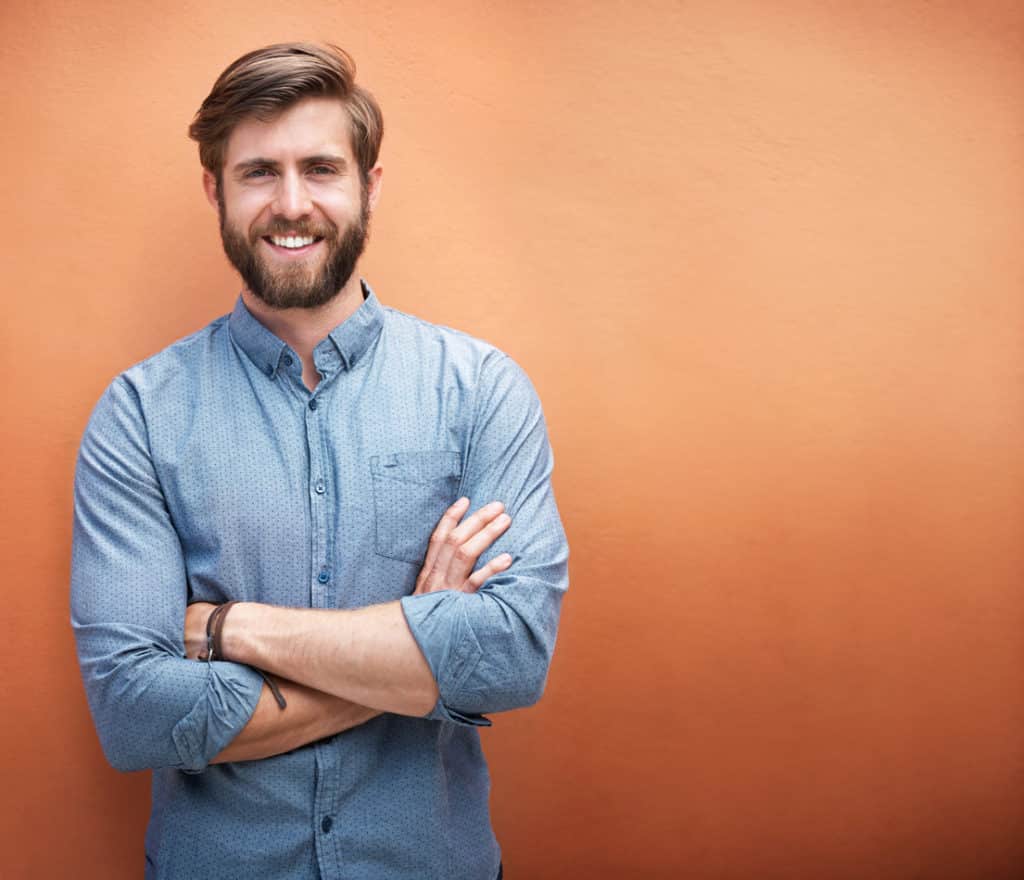 I have been involved with birthday inspire From the day of launch back in 2014. From then I am working as a content manager. Over the years I have created a lot of content which are helping my readers from all over globe and proud of that. 🙂