Last updated on June 3rd, 2022 at 11:10 pm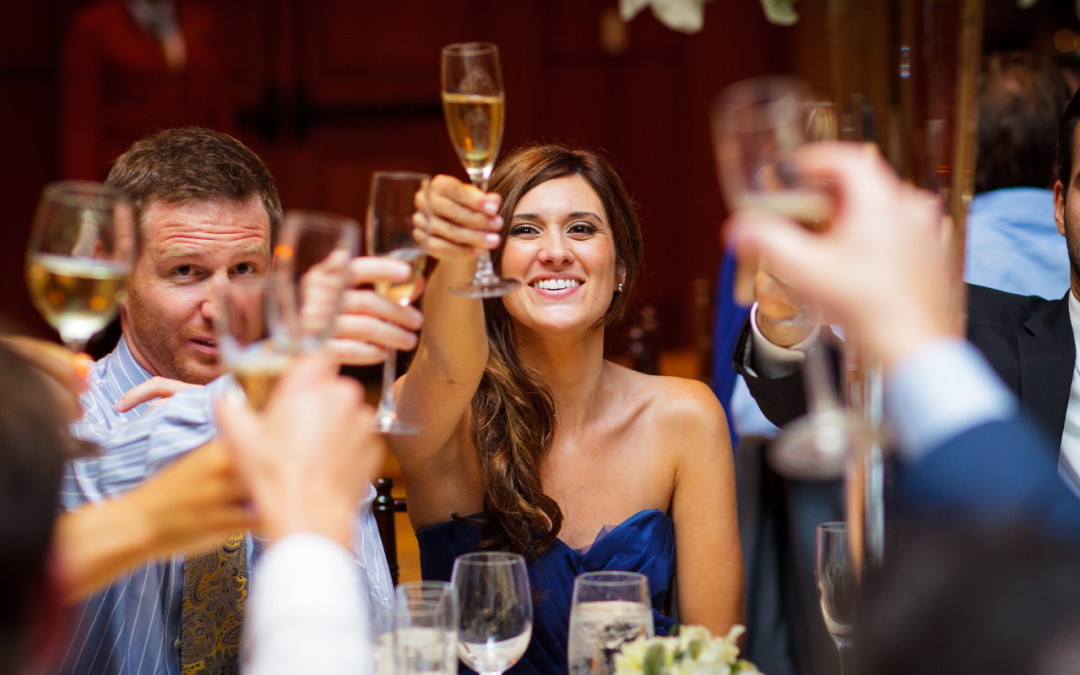 For quite a long time i was planning to write up on adult birthday party themes as i get a lot of mails from people who ask me about unique and interesting birthday party themes for adults.
So today i am finally working on the list of some good theme options. I hope you will take away few good themes from the list.
Are you one of those who thinks birthday celebrations are for kids and as we grow old, birthdays should stay a low-key affair? Well, you are highly mistaken.
There is no age limit for celebrating a birthday. In fact, these days, adult birthday parties are just as rocking and exciting as a kid's birthday party.
As we grow old, there are many milestones that come in our way, like our 30th birthday where finally we say goodbye to our fun 20s and enter, the more matured 30s, or the 50th or the 60th birthday of a person, which everyone knows are extremely special, and many other similar milestones.
Besides, celebrating these milestone birthdays, it is important that every year and every birthday should be celebrated in the most fun manner, till we finally die.
Therefore, to help all you adults, who thought that you have passed the age of celebrating birthdays.
I present to you some really cool and funky adult birthday party themes, that will prove to you that even today, you can throw an amazing birthday party which everyone would enjoy.
Following are some really good party themes which are perfectly suitable for an adult birthday party. Take your pick as per your individual liking.
1. Masquerade Ball Party Theme
This is one very matured and yet absolutely exciting birthday party theme for adults. All your guests would get to wear their most beautiful gowns and tuxedos for the party.
You will, of course, have to make arrangements for some really pretty masquerades for all the guests, and prepare a nice stage where all the couples can do ball dance with their partners.
The stage, music, and the masks are the heart and soul of this party, and if you manage to get this right, you would have a perfect setting for an amazing adult birthday party.
2. Beach Party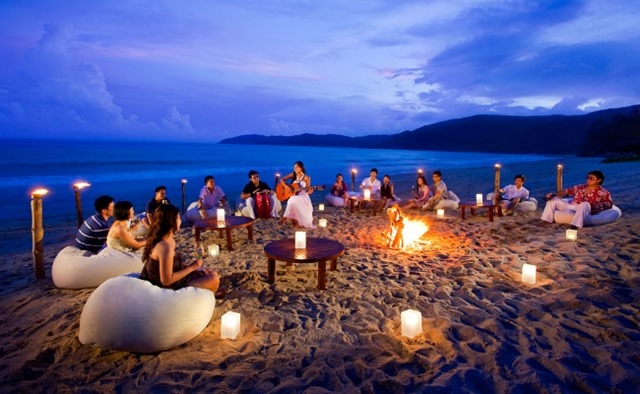 The beach is one place which everyone, old and young enjoy a lot. Therefore, this birthday invites all your friends to a rocking party right on the beach.
Trust me, with the beach as the center of your birthday party theme, even your most matured friends, who think birthday parties are for kids only, would jump to come to your party and have a great time.
Simply arrange for a small bonfire, some nice music and beachy drinks and food, and you are all set for the best birthday party ever.
3. Poker Party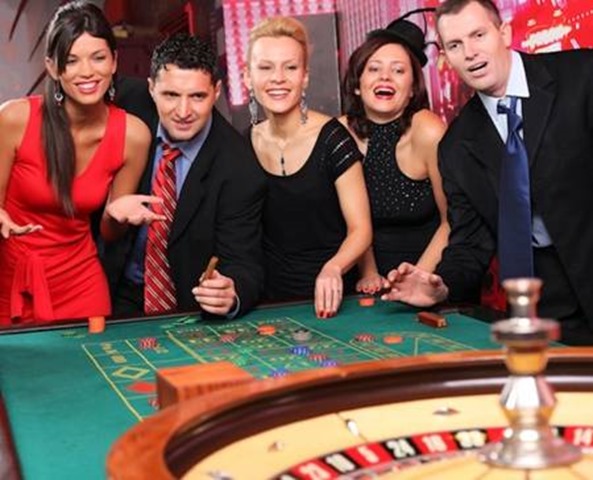 Now, no one can say that a poker themed birthday party is something for the kids. Arrange for ample of poker chips and proper tables and cards for the guests to come, sit and enjoy.
Also, make sure that you serve food and drinks right at the table for the guests, as you cannot expect the guests to get up from the middle of a poker game and help themselves to the food and drinks.
Also, expect your this birthday party to carry on till late in the night, or maybe even till the break of the dawn, as once your guests start to warm up to the game of poker, making them leave the party would be very difficult for you.
4. Picnic Theme For A Birthday Party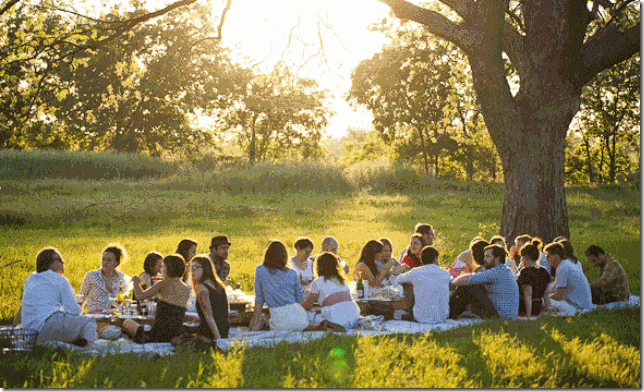 As we grow older, the responsibilities on our shoulders also increase. We have to take care of our family, cope up with the big pressures of office and also be a part of various social circles.
Between all this, we tend to have less and less time to actually sit down and enjoy the company of our family.
This birthday, make sure that along with you, all your friends are also able to spend some really good time with their family, by inviting them over for a nice winter picnic party.
Put up huge umbrellas in your garden and arrange for a nice picnic basket for every family.
Plan nice picnic games which allow families to participate together as one unit, and besides birthday wishes, you would also get a lot of heartfelt wishes for this amazing birthday party idea.
5. Golf Theme Party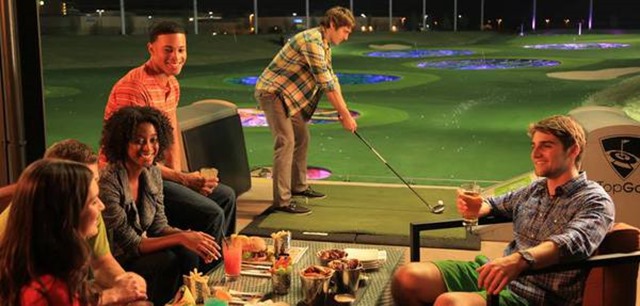 Golf is a sport which is classy and is associated with maturity. Thus, when you use it as the theme for your birthday party, you can be sure that no one would confuse your party with a kid's birthday party.
While the men swing their golf clubs to put the ball in the right holes, the women can sit around, appreciating the golfing skills of their men and gossiping about everything possible in the world.
6. A Hollywood/Bollywood Theme Party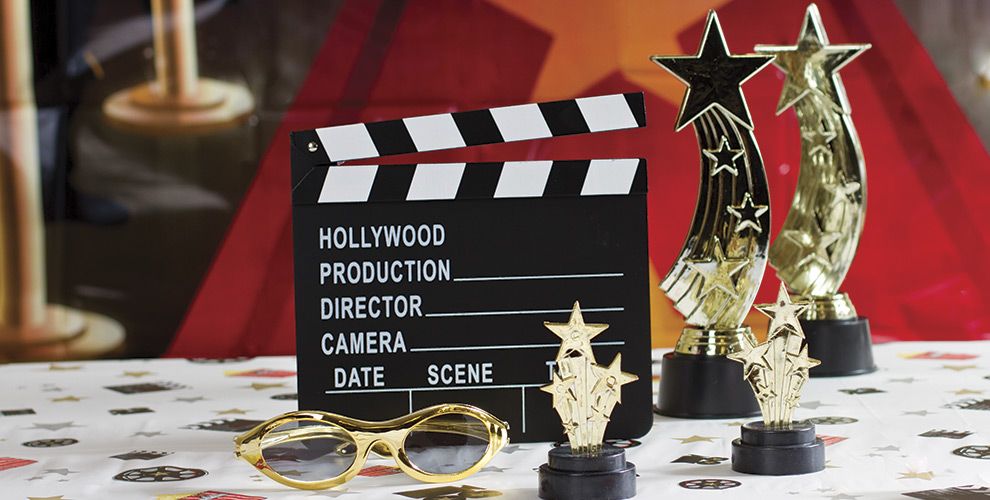 Movies are something that is loved and enjoyed by everyone and even when you turn 80, there must be some actor or actress who makes your heart skip a beat.
This birthday asks all your guests to dress up as their favorite actors or some beloved character from a famous movie.
Play popular soundtracks from classic movies, and everyone to perform the typical moves on specific songs similar to the one performed in the movie.
The food, drinks and all the other arrangements for this party need to be really classy, after all, you have movie stars from all over the world coming to your birthday party.
7. A Vampire Theme Birthday Party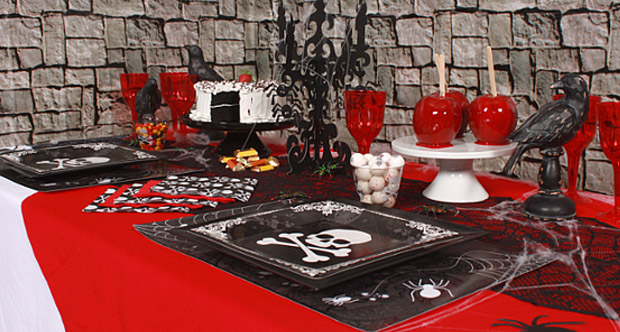 Just because you have matured over the years and now know for a fact that vampires and zombies do not exist, does not mean that once in a while, you cannot go back to those fantasies and enjoy a nice scare.
Ask your guests to dress up either as the vampire or his victims. Everything at the party needs to be in black or red.
Make sure that even the food that is served in accordance with this theme. You can plan some scary tricks to play on the guests to keep the mood alive all through the party.
8. Wine And Cheese Tasting Theme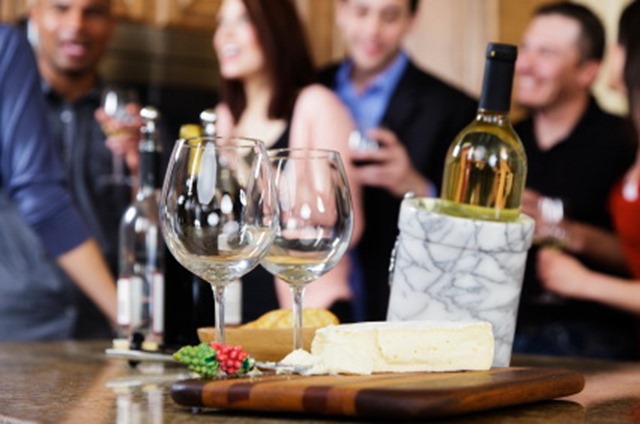 If you do not want to make too much noise this birthday, but want to spend some nice time in the company of your close family members and friends, then you can simply call them over for an exquisite wine and cheese tasting party.
You can either take all your guests up to some nice refinery and enjoy the quite and green ambiance there, or you can arrange for some exotic wine bottles and cheese at home and plan the entire party right on your porch.
9. A Tribute To Micheal Jackson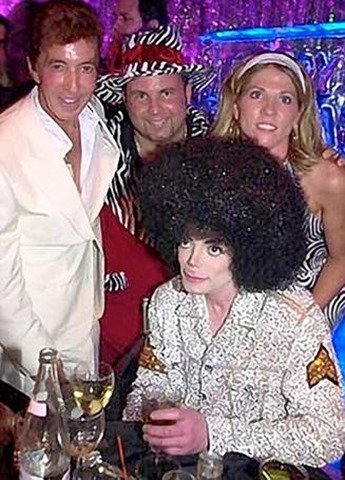 The craze of Micheal Jackson continues to be unparalleled. His dressing style. His hair style, his moves, everything about this legend is iconic.
I am pretty sure that along with you, almost all of your friends would be a fan of him and therefore, your upcoming birthday can be a perfect time when all of you can pay a tribute to this legend, by throwing a party with him as the theme.
If not Micheal Jackson, you can pick any other legend whom you may be a fan of. It could prove to be the best adult birthday party.
10. An Evening In Paris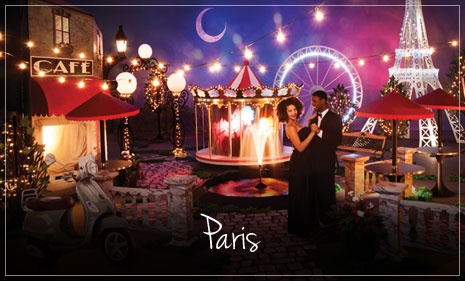 Paris is a dream city and one place which is of everyone's, places to visit before I die list.
It would be a little expensive to sponsor all your friends on a trip to Paris for your birthday, and therefore, a better idea would be to bring Paris to them.
Arrange for dancers who can perform on the lines of Moulin Rouge, use the cut outs of the Eiffel tower for decoration, ask your waiters to use French words for thank you, welcome, help yourself, sir/madam, etc.,
while serving the guests. Also on your menu, try to serve authentic French dishes.
11. A Party For The Hippies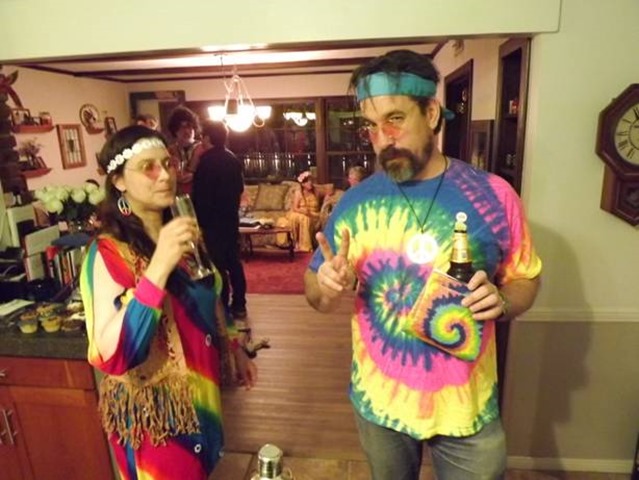 One dream that I had when I was in college was to live the life of a hippie at least once. But then I was too shy to do it and now, I have too many responsibilities to quit and live like a carefree hippie.
Maybe living this life on a daily basis may not be possible, but certainly this birthday you can enjoy the feel of this life by throwing a hippy style party for all your friends.
12. Hula Party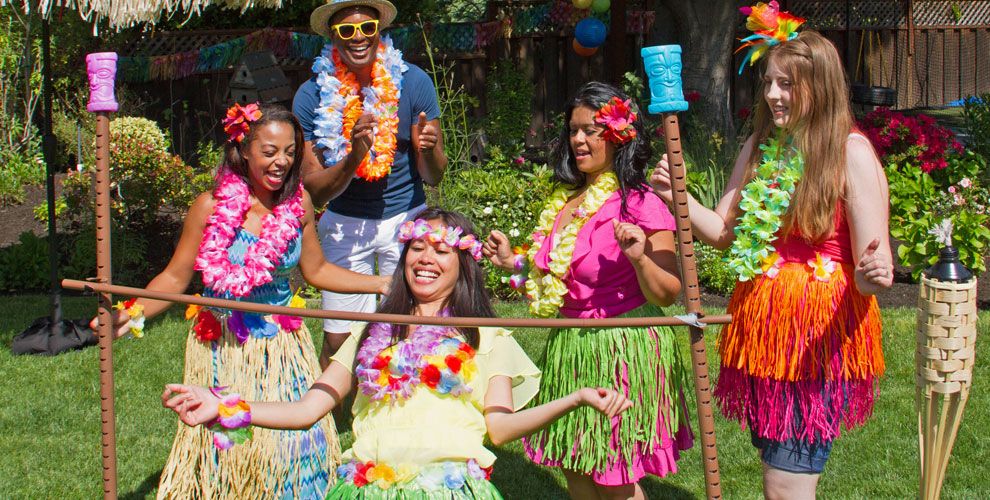 Similar to the theme of a hippy party, I feel is the Hula party. Enjoy that amazing tropical feel with this party.
Arrange for coconut cups for serving your drinks, buy a nice hula skirt and use palm trees, real or fake, for your party decorations, coupled with some nice party music from Barbados and there you have a perfect setting for a perfect summer party.
13. Party Like A Warrior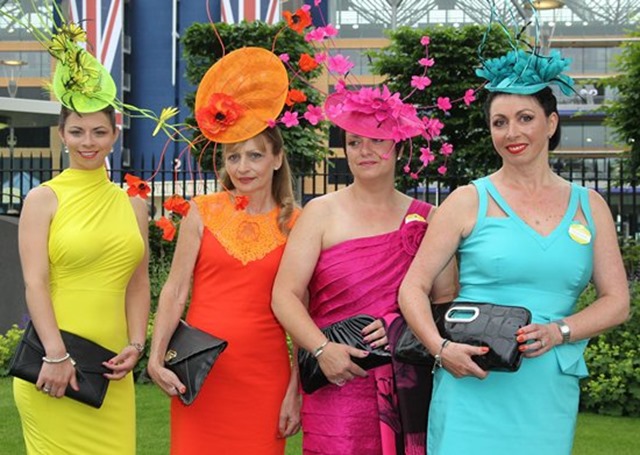 Throw a warrior theme party this birthday where all the girls would be dressed like queens and princesses, while the boys would be dressed like kings or legendary warriors.
Arrange for medieval dishes and utensils for serving food and drinks in and also use old artifacts for the decoration of the party hall.
14. Karaoke Theme Party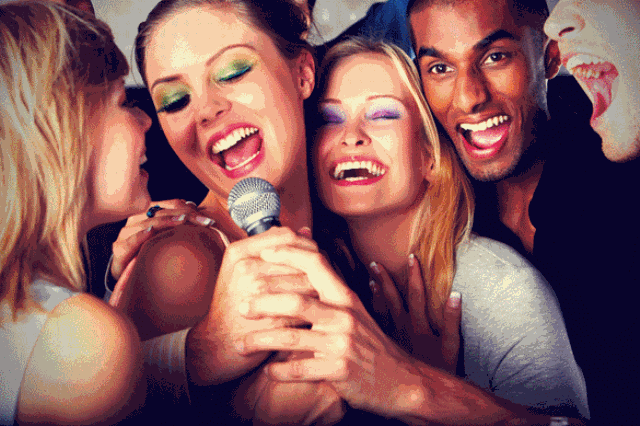 This is a very popular theme and party idea for adult. This theme is also used by many teenagers when throwing a party.
All you need to do is arrange for a nice karaoke system and the rest of the fun in the party would be brought in by the guests themselves with some really bad singing, or maybe with some really amazing good singing too.
15. Back To School Theme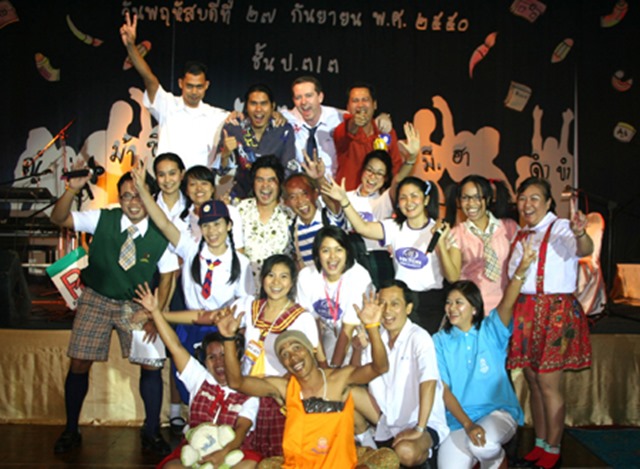 If you and your friends are ready to have some real fun, then you can plan a birthday party of the school as the theme of the party.
All your guests would get the option to either dress up as students or they can even dress up as some old teacher they remember from school, the only condition is throughout the party, they would have to behave and act like the person they have dressed up as.
Now, this would be a school which you would never want to end.
16. Star Wars Theme
More than the kids, it is the elders who are about Star Wars and Star Trek. However, when these adults express their passion for these series, they are categorized as nerds.
This birthday, grant all your friends the freedom to freely flaunt their passion for this series by throwing a birthday party with a Star Wars or Star Trek Theme.
All the guests can come dressed as their favorite character from these series.
There are numerous Star War games which you can plan for the party, and the names of the food served at the party can be in Klingon.
17. A Murder Mystery Party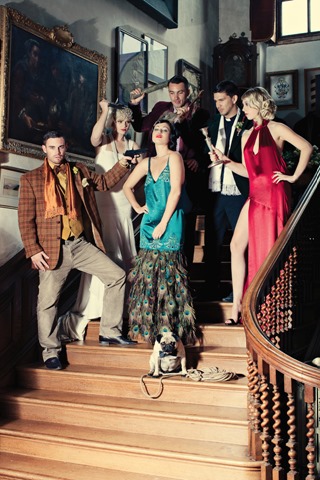 This is a birthday party theme which can be used when you want to invite a limited number of guests for your party.
You have to write a complete murder mystery, where each of your guests would have a role to play in it.
One of your guests would get murdered during the party (pretend to get murdered of course), and the rest of the guests would have to figure out the murderer with the help of the clues that you would hide all over the party venue.
This can be real fun if all the guests participate in it fully.
18. Gangster Party Theme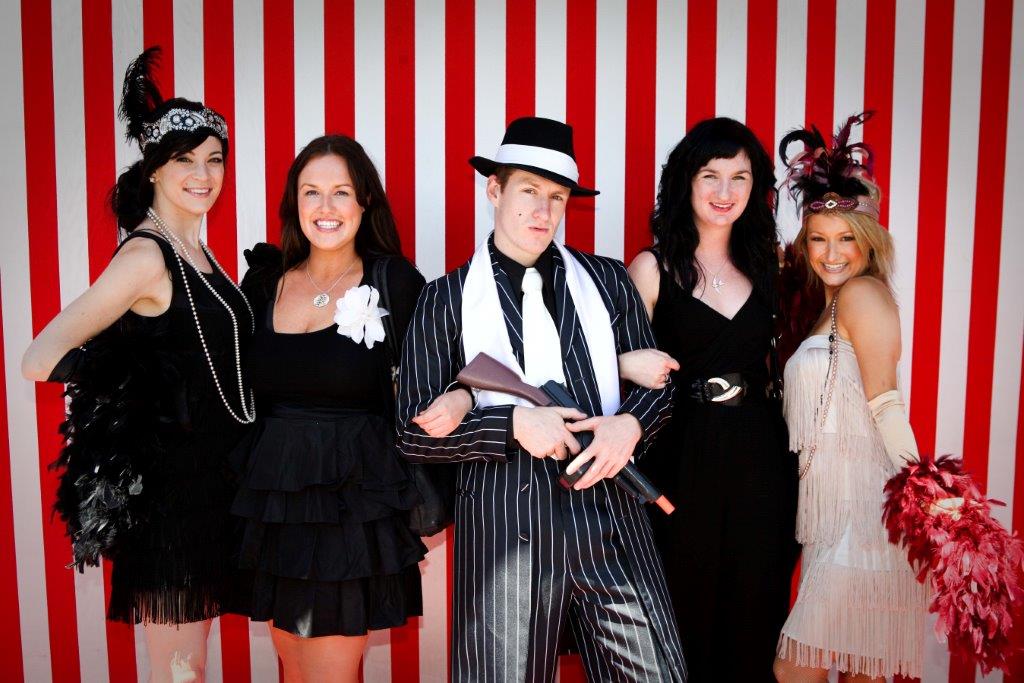 You would not want your kids to idolize the bad characters from movies or real life and therefore, you would not want to use this theme for their birthday, hence, you can easily use it for your own birthday party.
The guests can choose to dress up as any bad character either from some movie or even from real life.
19. Disco Party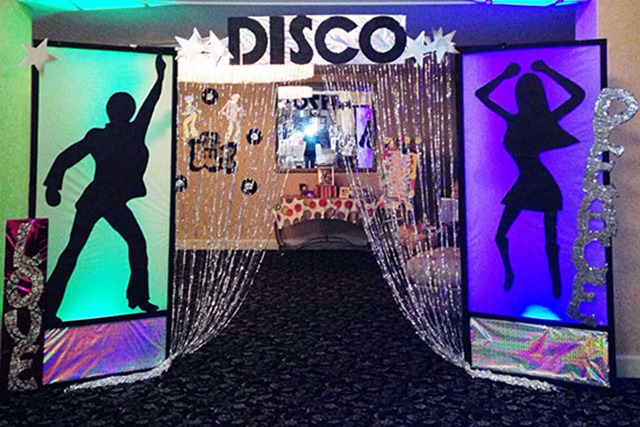 Do not feel comfortable going to the smoky, hot and loud discotheques anymore, but still want to dance without a care all night?
Throw a disco party at your own home and groove to the funky music with your friends all night long.
20. A Black And White Party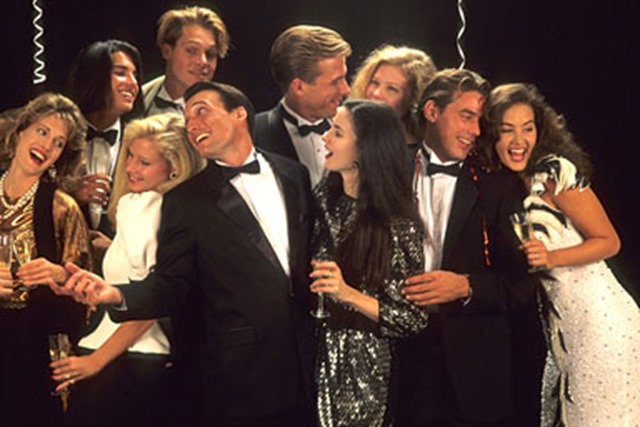 This is very sophisticated party theme, where all the guests are expected to dress in black and white party dresses.
Champagne is served to the guests and proper seating arrangements are made. A toast may be raised to the birthday boy or girl.
All together this theme is suitable if you want to throw a classy and formal birthday party, where along with friends, probably you would want to invite people from work as well and make a strong impression on them.
The above list comprises of some really amazing adult birthday party themes, and hopefully, one of them would impress you enough to be used while planning your next birthday party.