Last updated on June 3rd, 2022 at 11:49 pm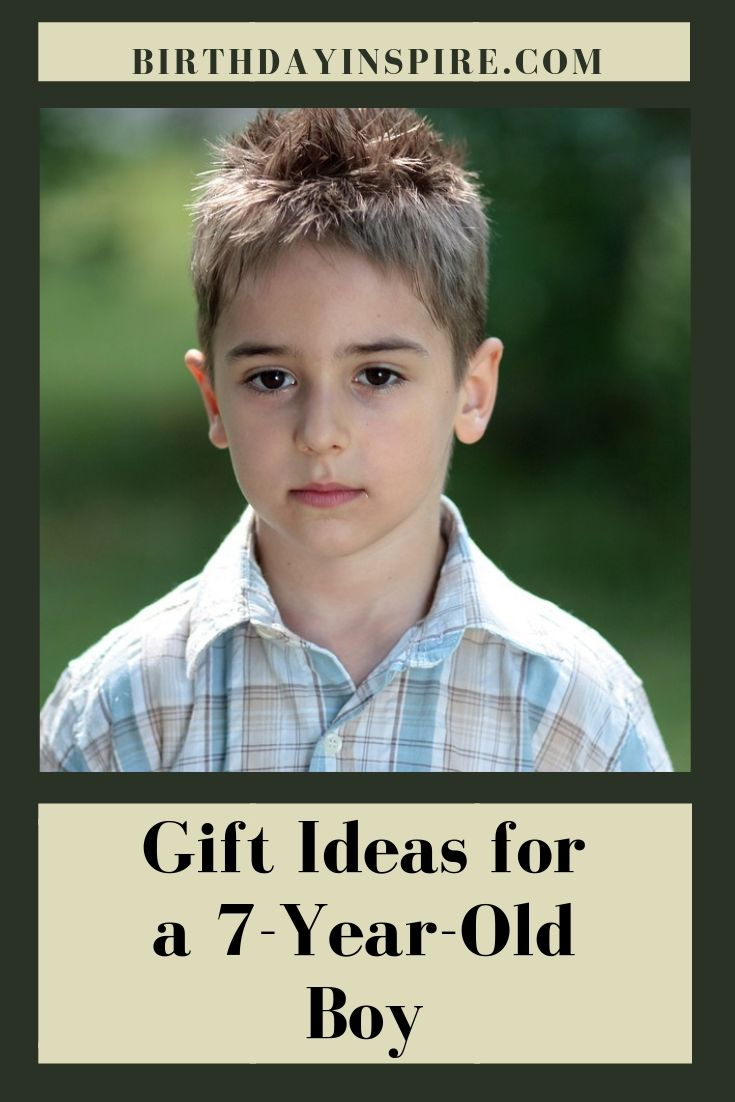 Birthday Gifts for 7 year Old Boy
At 7 years of age, the minds curiously wander about every second possibility and are constantly clicking to indulge in as many activities one possibly can at one time. Selecting a gift that'd keep him busy and want him to come back every day towards it could be an intriguing affair. Therefore, we have mentioned some birthday gifts for 7 year old boy.
As parents or as gift givers, we need to be drop-dead particular about the choosing a gift that'd keep your 7-year-old engaged. Boys, in particular, are thoroughly inclined towards sports or more physical activities. So a gift that'd encourage him to take up a sport instead of being glued to the porch playing video games or watching TV is apt.
Confusion can persist in all forms while selecting a fitting gift for a child of any age. Therefore, to ease your process of selecting a precise gift and adding to the art of gift-giving, we listed down a number of gifts that'd surely entice your 7-year-old kid.
Star Wars has made a special place in the hearts of the people of all ages. From an age 7 child to a person aging 70, star wars is loved by all.
The franchise has successfully showered its magic for over three decades and has enjoyed tremendous success on the silver screen.
In case, you along with your child are Star Wars fanatics, this simple yet innovative 91-piece Lego set can be the perfect gift for 7 year old boy. It is extremely easy to build, has intriguing structures, and can hone his intellectual skills.
With time, you can surely add to his Lego Star Wars collection as there is plenty of them available on the market. It will keep him busy for a considerable time and also develop a love for this ultra-famous franchise.
Well, nothing can beat the real Lego, while it comes to piling up pieces to make a giant structure. However, few brands in the market have come up with their unique ideas that challenge the original Lego a bit.
This truck- building kit is adored by many children because of its realistic looks and the car transporter trailer to add the regular truck-building kit.
Your kid wouldn't be bored of this kit even after hours and hours of play. Not that it is extremely difficult to assemble the truck and trailers together, but it is a daunting task that keeps the toddlers engaged for hours.
It comes with a user manual which is easy to follow for kids. Not only this keeps your boy busy for a few months but will also polish his intellect.
Transformer toys have been an instant hit and most proves to be most awesome birthday gift amongst boys of all ages. As time has passed by, the transformer toys have advanced from being cool to super cool.
These toys have surely attracted everyone with their exciting ability to transform from an automobile to a robot. The above-mentioned transformer is an exquisite one to add to the collection and is very easy to toy with.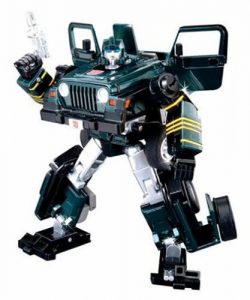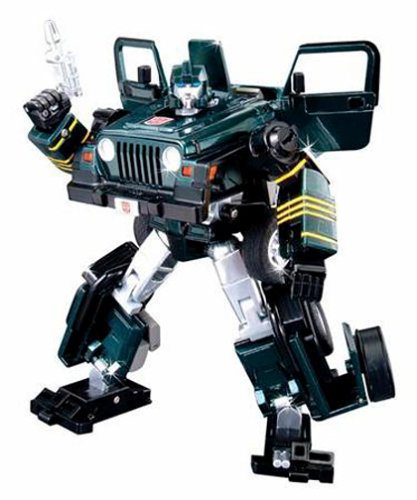 The transformer toy is built with solid material which makes it damage-proof. Also, it is relatively easy to transform it from a robot to a jeep. And the best part of the transformer convertible is that it is functional from both the sides.
Your boy is going to spend hours enacting his favorite transformer dialogues and moves with the toy. Also, as his fandom for transformer grows, you can add to his collection slowly. Maybe, an Optimus Prime would be his gift for the next year.
There are hardly any toys in the market that can boast intellect and fun together like these toys. The Discovery toy marble works are one of the best amazing birthday gift ideas for kids as its a complete brain work out for the toddlers.
It comprises of tubes, chutes, and ramps which can be arranged in any way your child wants to. See your child design some masterpieces of routes to launch marbles.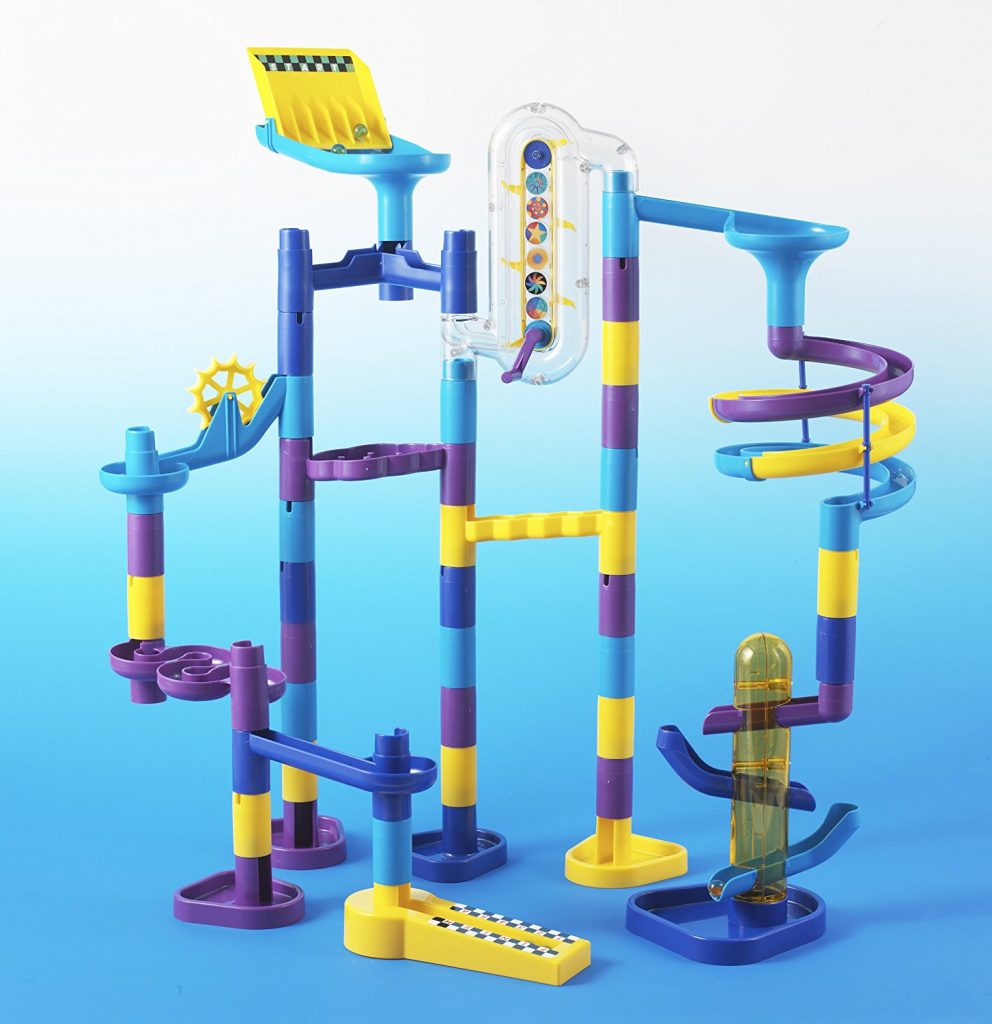 The toy marble work can help your kid to learn the dynamics about gravity, momentum, physics, and much more. It is made with a high-end plastic which withstands the test of time with being much lighter with its weight.
The marbles you get with the set are specially designed to fit the diameter of the launchers. Therefore, you and your kid need to take extra care about the marbles that come along with the set as regular glass marbles might not fit the launcher.
This 372 piece DIY battle tank building kit can be an exciting birthday gift for 7 year old boy. Boys fall in love with the army and its associated gadgets as soon as their little minds start to wander.
One such military associated weaponry the little guy's love is the battle tanks. Boys love collecting toys based on military weapons such as guns, aircraft, and battle tanks.
Therefore, it would be an enticing toy for your little one to run his brain through to construct this little toy.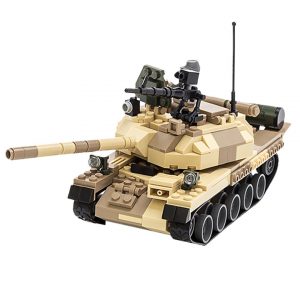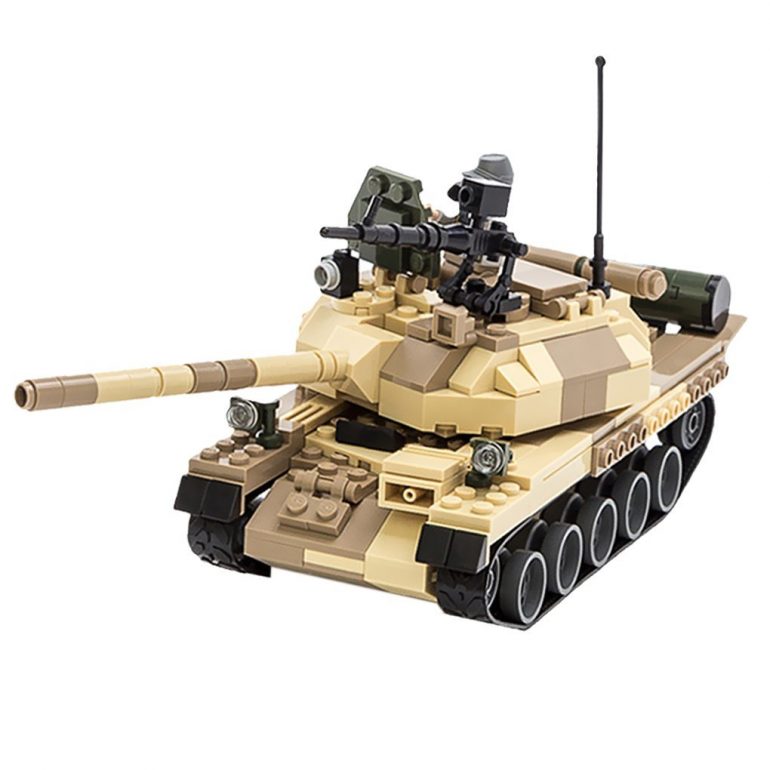 He would spend the most of his toy to construct this battle machine, while the rest of the remaining time will be spent on exploring the features provided by the finished product.
It would surely keep him engaged for several months. Unlike other battle tank building sets, this product from greenery doesn't burn a big hole in your pocket.
Giving your 7-year-old kid a regular dart board can be a risky affair. Therefore, Doinkit comes up with a magnetic dart board which is not only safe for kids but doesn't even affect the walls. This will be the best birthday present for 7 year old boy.
Taking aims at a board and scoring points can be an intriguing exercise for kids at all age. He can play the game with his friends, family members, and also alone when no one is around.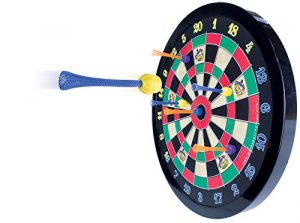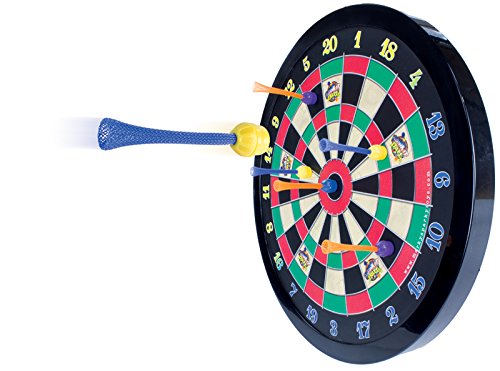 The makers focus on the safety by creating darts that are blunt and have magnetic ends for them to stick on the aim.
The darts available in the market are pretty stable in air and give the exact experience one gets while dealing with the original darts. It is easy to use, and even you can take aims at it in your free time. Darts the way, isn't it?
Boys develop a love for this sport quite early in their age, especially when their parents are also engrossed in the game too. Although, he might be honing his baseball skills with his friends in the backyard, monsoons and chilly winters obstruct the kids to go out and express.
Therefore, this indoor baseball game stadium is a perfect set-up for someone who is an ardent fan of the sport.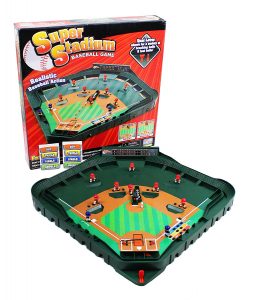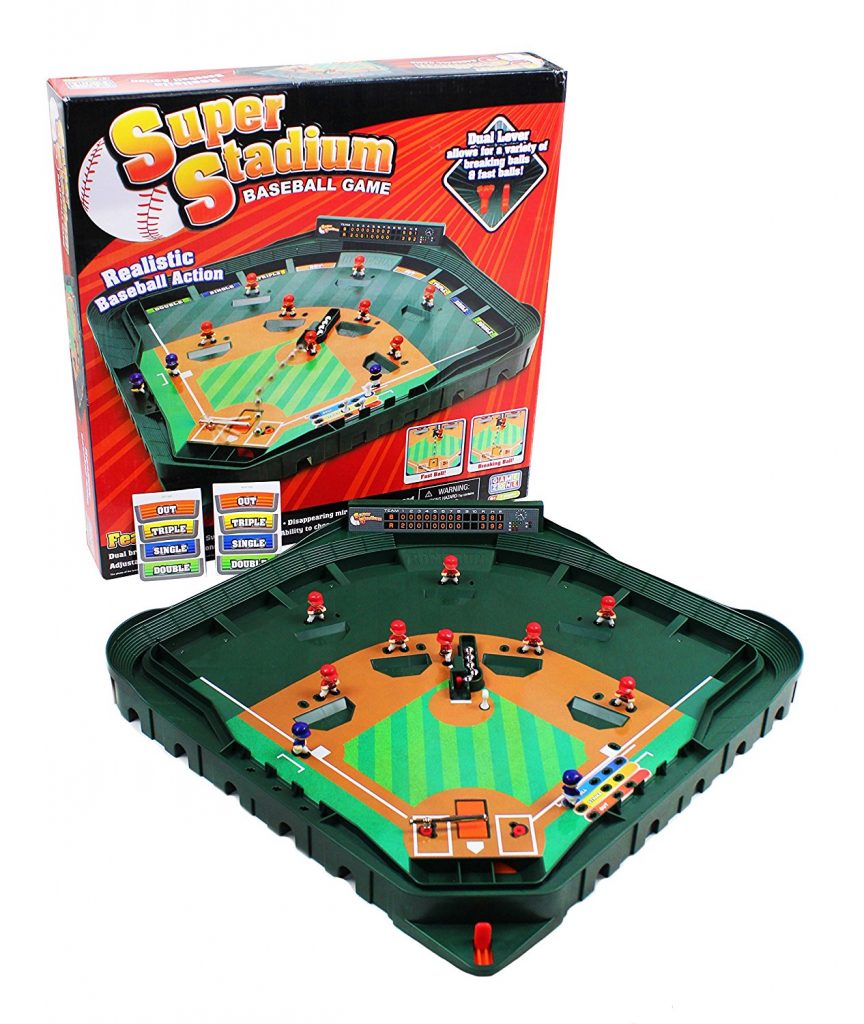 The super stadium baseball game comes with a spring bat and several options to pitch deliveries in different forms. Also, it has 7 fielders, 3 pitchers, and allows you to throw the ball to the desired base.
The real thrill of playing a baseball game can be witnessed right under the roof. For a 7-year-old, it would be nothing less than a delight. He can call his friends along to compete against them on this miniature set or also choose to play alone.
Soccer is loved all over the world, and the United States of America is falling prey to its really addictive passion as well. There are high chances that your kid might want to kick the ball in the back of the net at an early age.
That being said, the fisher price super sounds soccer is a perfect gift for a 7 year old boy who just loves football as much as you love your double patty burger.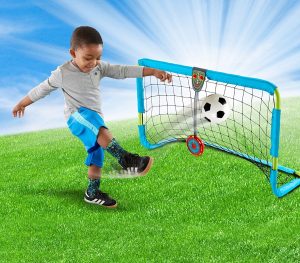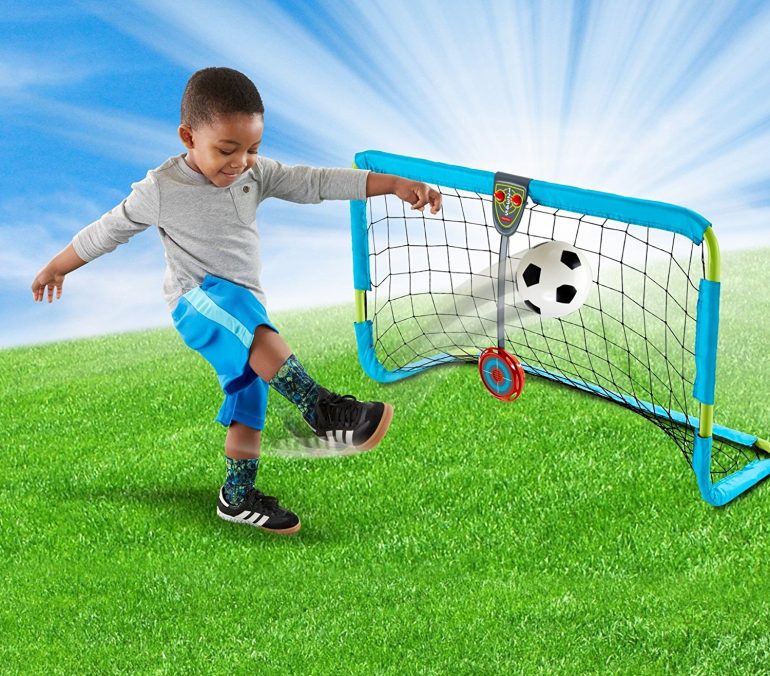 The kit comes with a goal and a smaller target which can be adjusted if your child wants to hone his shooting skills. Otherwise, it also can be used as a regular goal for matches.
Every time the ball hits the back of the net, the sensors play a sound which intrigue the toddlers even more. So may it be for a backyard battle between the society friends, or just about shooting on the target, this soccer set proves to be a great deal.
It comes with a smaller sized ball which is perfect for a 7-year-old kid. But, in case, your child wants to play with the regular size balls, it won't do any harm to the goal or the netting.
Even if you think that your child's age is growing at the speed of knots, it is an assured possibility that your child would be fascinated by the little magic tricks.
If he has watched some magic show in the past, we are sure that he'd be wondering about how the magician could pull off all those tricks. All his answers can be explored in this suitcase which exposes your child to 100 magical tricks he can master over time. This is one of the best presents for 7 year old boy.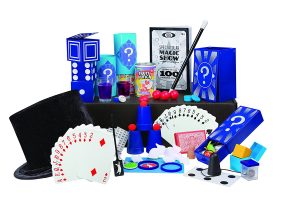 Your child can feel like a little magician and try to exhibit his skills amongst his friends and guests at home. There is a total of 100 props available in the magic box, from the simpler ones to the most difficult ones, the gift would consume a lot of time of the young toddler.
A 7-year-old might be engrossed in the magic box for months to come, and trick you into some of the moves he learns over time with the suitcase. Gift him, see his fascination while learning new magic tricks, and see your son go Ibrakadabra.
Cruising on wheels across streets has been a favorite pass-time of young boys for decades now. Guys love flaunting their skills on the skateboard or roller skates while zooming past the pedestrians.
Also, it makes commuting a lot more fun for the toddler. A mini skateboard would be an exciting present for your 7 year old boy to encourage him to indulge in some physical activity instead of being a couch warmer.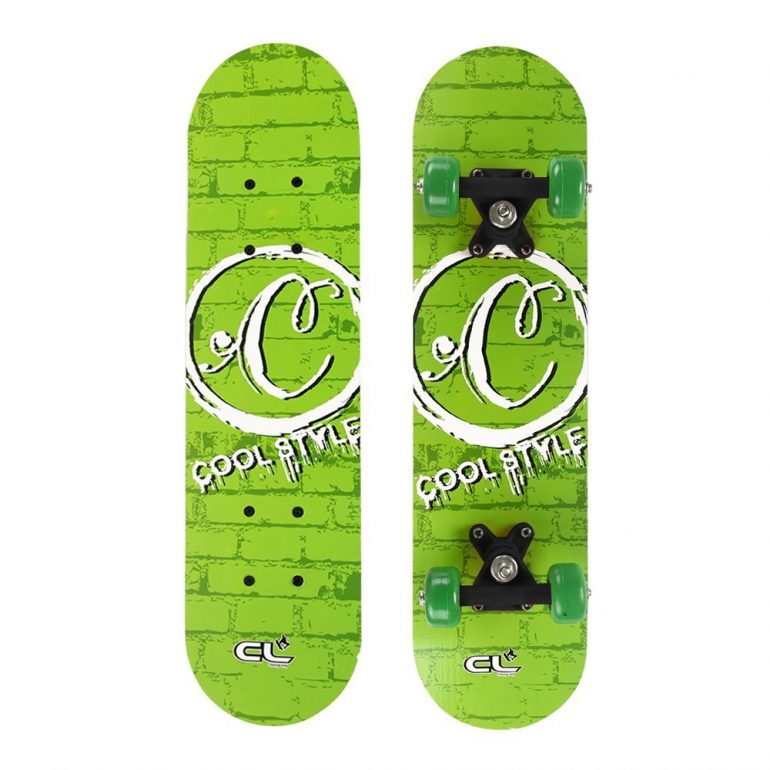 You can select from a wide range of graphics available in the market. A graphic of your kid's favorite superhero would make him love the gift even more. Its size is perfect for anyone who is just above 5 years of age.
So there isn't a doubt that your 7-year-old is going to have a blast with it. Also, its tires are wonderfully engineered to give your toddler a smooth ride on the skateboard.
Scooters were fun right from their inception. Small kids absolutely love it, while parents love them even more as these scooters inspire your children to indulge in some sort of physical activities.
It comprises of super smooth tires and efficient brakes that reduce the risk of injuries. The scooter is made with a superior quality metal which stays rust free for years. So you need not need to worry about your child's toy for at least a couple of years.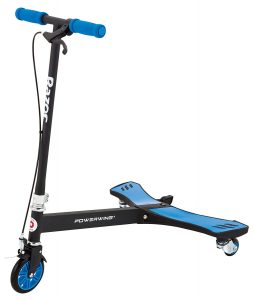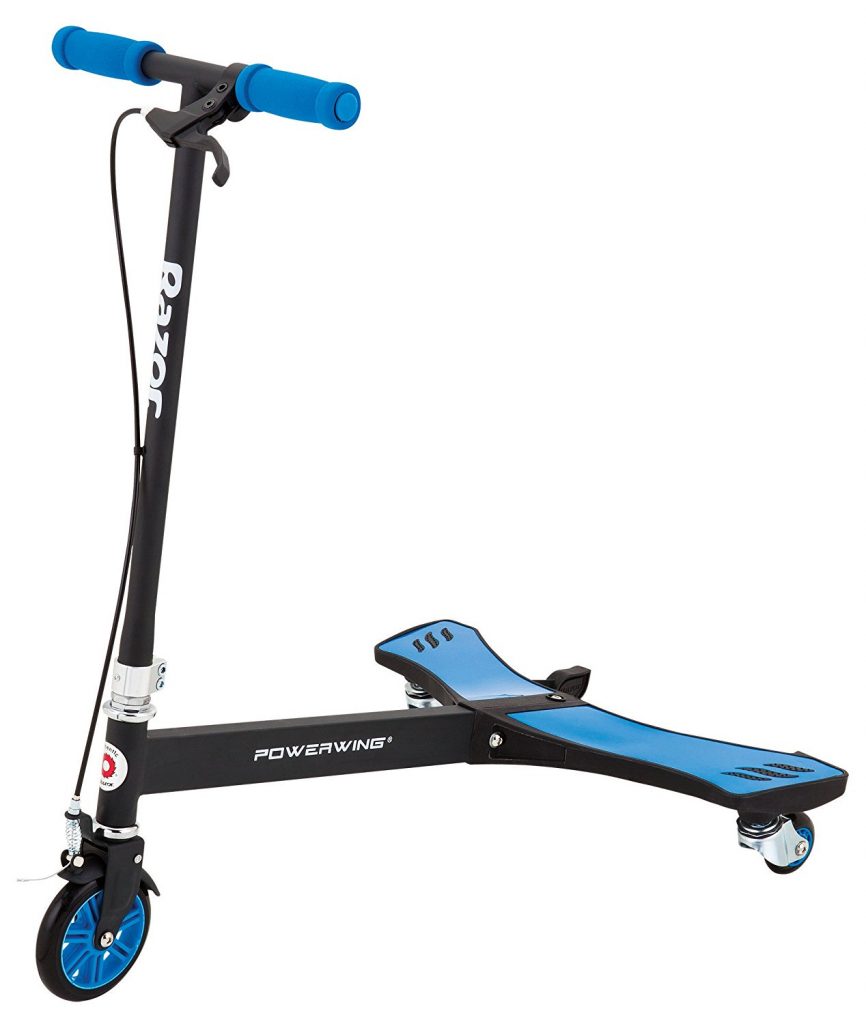 It comes with adjustable handles, handbrakes, and super-efficient wheels. The scooter would develop your kid's love for wheels.
In future, he might even graduate himself to ride a bicycle to suffice his love for speed. He getting drenched in sweat while playing on the wheels would be a delight for any parent.
You might have a plenty of toys to choose from. But we focused on things that would either challenge his intellect or either inspire him to indulge in physical activities.
We tried to get on the nerves of a 7-year-old boy while mentioning the gifts on our website. You can also opt for electronic gadgets that always entice the toddlers.
But we were reluctant to mention such gifts that ooze children to become couch warmers. Not only would such gifts have a bad effect on their eyes, but will also have a negative effect on their body weight.
Now that you have a plenty of options plus our recommended birthday gifts for 7 year old boy, now you can brighten the mood of your 7-year-old boy by gifting him one of the above mentioned gifts.