Last updated on June 3rd, 2022 at 10:14 pm
Life for a 6 year old girl is a fairy tale with the routine of doing home works and playtime. It is a phase in life filled with giggles and laughter. Every moment in the life of a 6 year old is exciting and there are many new things to learn. This age of innocent, any beaded jewelry with floral, fruity, cartoon, or animal motifs look cute and adorable on the little one. When choosing a birthday gift for a 6 years old girl, you can choose from a range of jewelry, accessories, girly games, books, education and learning toys, activity games, and many more items.
You can choose from novelty items or gift baskets. Kids love a variety of things. When you gift them something sweet and exciting, you will create fond memories for them as well as bond with. Parents, friends, relatives, and others can pick from these items to gift a 6 year old girl on her birthday.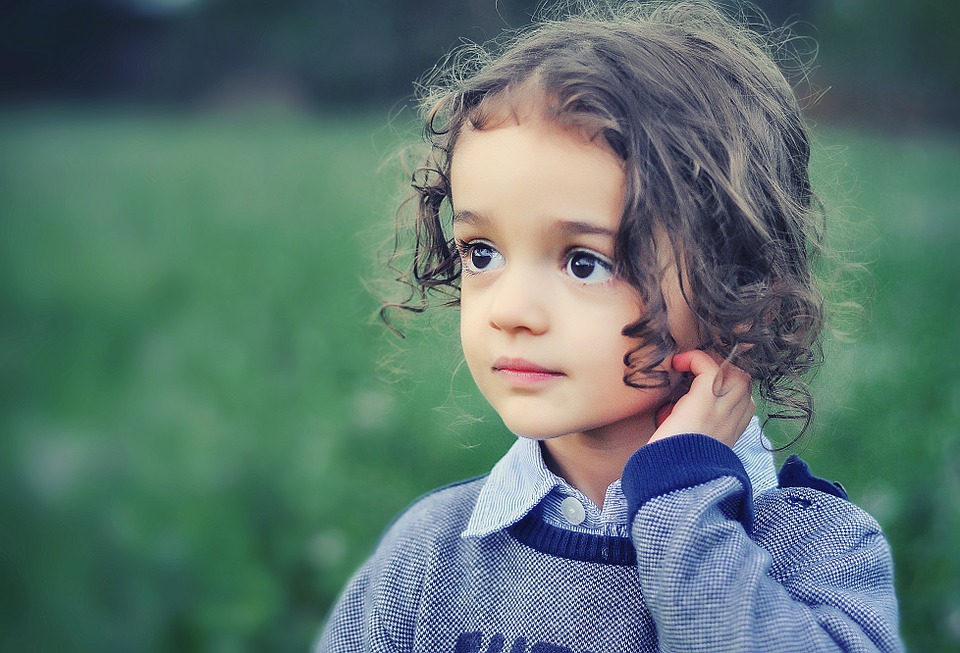 Sweet Gifts For 6 Year Old Girl
1. Chunky And Vibrant Beaded Necklace Set
This is a beautiful and elegant necklace that comes with a bracelet and vibrant looking beads. Girls adore wearing jewelry and this is the kind of jewelry that goes well with most of their cute outfits. Picking jewelry is one of the best gift ideas for 6 year old girl who loves dressing games and loves getting dressed like a princess. The set comes with a beautiful heart shaped stone pendant and a bow. This is an eye-catching necklace that the birthday girl will absolutely love as a gift.
2. Color Set Of Thematic Earrings
These are thematic earrings that come in vivid colors and motifs. Girls at this age will love experimenting with different pieces of jewelry and earrings. Delicate and hypoallergenic earrings that come in the motifs of fruits, animals, and floral motifs look cute on your little princess. She will absolutely adore her dressing time in front of the mirror with these set of earrings. One of the cutest gifts for 6 year old girls that you can give on their birthday.
3. The Ladybug Board Game
This is an interesting and entertaining game for the little girls to play with their friends in their leisure time. A board game that comes with nicely printed graphics, and has play cards that has fun and interesting activities. Girls can play for hours together and learn numerous things like grasping information quickly and interacting. It boosts their team building ability and lets them have a social time bonding with their friends.
4. Moon And Star Pair Of Earrings
These are pretty and lovely earrings that you can gift a 6 year old on her birthday. Nothing common and run-of-the-mill in this design. This is a pair of earring that does not have the same design and girls will love wearing this unique design in stones that comes packed in a nice box. They can wear them for as long as possible. Girls look adorable wearing these unique pair of earrings. A sweetest present for 6 year old girl from a mom that you can give on her birthday. You don't have to splurge to make your little one happy. Pick this gift and present it to her to see that broad smile on her face.
5. Adorable Hair Accessories
Hair accessories made in crystal, pearl, brass, and fabric is something that you can gift the little princess and that makes her look sweet and dulcet. For the little angel, these are elegant and maidenly hair accessories that make her hair and braids look elegant. Dress your little one gracefully with these hair accessories. She will adore this present and wear it numerous times on different dresses. A styling item that she will never get bored of.
6. Shoulder Bag With Gauge Decor
A sweet little handbag for the little girl who likes to carry all of her items like makeup, lipstick, perfume, and other important stuff. A party bag that she can look adorable and stylish in when she carries it around. One of the trendiest gift ideas for 6 year old daughter is this cute and chic handbag. If your little angel is learning ballet, she can keep her ballet shoes in this bag when she attends her ballet classes.
7. Stuffed Bean Bag For Little Princess
Gift the bean bag to the little one and let her feel comfortable in her own zone. It creates a private little space for the little one to write, think, and spend time with her dogs or pets. This is like her little cosmos where she spends her time thinking, wondering, reading, studying, and doing all of her favorite things. One of the coolest gifts for a 6 yr old girl is this bean bag that come in vibrant prints and adds to the room decor of space.
8. Hair Clip Organiser
A room decor as well as a hair clip organizer for the toddler girl that sits beautifully on the wall. Give this unique gift to the little one and let her keep her jewelry and accessories organized. Ideal for storing all kinds of clips that look like a decor when you hang it on the wall. A creative way to decorate the girl's room is this hair clip organizer. It makes it convenient to use and store it instead of stashing it inside the drawers.
9. Butterfly Wall Decals For the Girls Room
An awesome decor for the girl's room. Gift it on the birthday of the little one and let her have fun decorating her room. It boosts her creativity and lets her have a fun time decorating her room. Girls love creative pursuits like room decoration and dress up games. This is a cute and a nice gift you can give the little girl that motivates her to beautify her room. This is one of the sweet gifts for 6 year girl that lets her decorate her room creatively with 36 pieces of butterflies available in this set.
10. Cinderella Party Dress Set
A pretty and an elegant dress that you can gift your niece or younger sister on her birthday. It comes with a tiara, a wand, and a matching necklace that makes her look like a princess from Disney's Frozen movie. Your little princess will be all dressed up for a party with this dress. A memorable gift for the little one on her birthday is this dress. It comes with crystal and diamond decoration that makes her look awesome and adorable like an angel.
11. Pretty and Blingy Shoes For Your Princess
Pretty little blingy shoes for your little angel is one of the best gifts that you can give on her birthday. Embellished with stones and a butterfly bow, this are pretty shoes that the 6 year old would love to wear on her birthday. They are lightweight and can be worn to parties and celebrations. A nice addition to the wardrobe of your sweet doll are these pair of blingy shoes. A chic and wonderful gifts for six year old girl are these pair of shoes.
12. Huggable and Pretty Play Doll For Toddlers
A very pretty and angelic play doll that the girls will adore playing with is the best birthday present for 6 yr old girl. This doll has blond hair that you can comb and try different hair styles with. Girls can play the dress up game with this play doll and have a lot of fun. The head, legs, and arms of the doll are moveable and give realistic look to the doll. Shy girls can develop social skill by using the company of the dolls as their playmates.
13. Kids Butterfly Umbrella
A beautiful and a pretty gift for the girl age 6 is this butterfly shaped umbrella. Girls can carry this umbrella with them in the summers and the rain and stay safe looking stylish and cute carrying them. This is a lightweight umbrella that the girls can carry easily with them. A unique item to possess, something that they can use for the longest period of time and store it like a souvenir from their childhood memories when they grow up.
14. Cat Themed Hood And Scarf Beanie
Gift this cat themed scarf and beanie combination to the little princess on her birthday and make her smile. This is a simple and useful gift you can give a little girl on her birthday. If you are thinking about what to buy a 6 yr old girl, this is a good gift to go with. She can use it for a longer time and it keeps her warm during the cold seasons and adds a sense of style to her outfit.
15. Slap Sequins Bracelets For Girls
These are glittery bracelets that fit anyone as they come with snappy adjustments that just fit in a snap. These are sets of bracelets that have a nice pattern and can be worn with party garments. The set comes in mermaid shade colors and has the feature of soothing anxiety pangs and nervousness in kids. One of the stylish and useful birthday gift for 6 year old girl are these sets of sequins bracelets.
16. Waterproof Wrist Watch With Cute Prints
This is a water resistant and shock resistant wrist watch for toddler girls. Kids will love wearing this wrist watch to school, outdoors, and any other occasion. It goes well with casual dresses. Wearing this wrist watch kids can learn time management. They can do most of their tasks on time and learn to utilize time effectively. They can also learn how to read time and use this wrist watch effectively.
17. Cute Snow Boots With A Bow
These are cute snow boots that give the look of a country girl to the little one. She can wear them on most of the party and casual dresses and two piece garments. It is soft for the tiny feet and provides comfort for long wear. It is decorated with a bow and fur and looks super cute on any toddler. Add to the style and elan of the kids fashion gifting them these pair of snow boots.
18. Knotted Floral Printed Headband Turban
These are soft sets of headband turbans that look stylish and cute on the toddler girls. They are stretchable and fit any toddler. Girls look sweet and charming wearing these headbands. It gives them a free-spirited bohemian look. They can wear them with denims, dungarees, and skirts. Certainly not a party accessory and goes well with the casual clothing. Girls who have all types of hair look great in these headband turbans. It keeps your hair intact and makes you look dapper.
19. Super Cute Elegant For Toddler Girls
This is a beautiful dress in white color with peach blossom prints. This is one of the super cute dresses that you can gift the little girl on her birthday. A pretty dress that she can wear for any casual party and activities. A pretty gift for your doll that makes her look elegant and graceful like a princess. She will receive many compliments for wearing this elegant dress. A different yet charming dress that your kid can wear and stand out grabbing all the attention and compliments.
20. Pretty Lavender Flower Girl Dress
Your little princess will look stunning and elegant like an angel wearing this lavender dress that is decorated with floral patterns on the neckline and the hemline. It comes with a sleek sash belt that adds to the classiness of the dress. Your little doll is bound to look like a classy princess from the fairytale books when she wears this dress. It is made in soft fabric and can be worn for themed parties, festivals, events, and celebrations.
21. Pack Of Hair Color Pens Easily Washable
Girls can spend time in front of the mirror trying different hair colors using this gift that are easily washable and safe on the hair. They can get creative trying different shades of colors and coordinating the best of color combinations when coloring hair. They can use hair colors on various occasions and festivals. These are hair colors that also come with glitter and add sheen to the hair. For shorter and medium hair length as well these are the hair colors that give a stunning look.
22. Washable Makeup Set For Toddlers
Girls love makeup kits. It is one of their prized possessions. When you gift the 6 year old a makeup kit, they are going to be very happy trying on different shades. They could as well master the art of applying makeup perfectly and looking well groomed. Makeup kits one of the most popular gifts that you can give a toddler girl. This is the kit that comes with a makeup bag, lipsticks, eye shadows, blushers, and lip stains.
23. Lattice Aloha Strategy Card Game
A strategy game that kids can play with family. It comes with many challenges and levels for anyone to play and enjoy leisure time at home with family. This is the game that you can carry along with you when you travel, go camping, and have fun playing with friends and family. Kids will love spending time with you when you bond with them playing this game. It develops many skills and abilities in kids.
24. Princess Dress Up Trunk
This is the gift that girls at this age simply love. With this princess dress up sets they will learn and enjoy playing princess. It comes with princess dresses and accessories. They can role play any of the Disney princesses with all the items in this trunk and play for hours together with their friends. It also comes with a princess necklace and jewelry. Kids can invite their friends for dress up parties and have a lot of joyful time playing the host princess.
25. Disney Themed Hairbrush and Comb
This is one of the cutest and unique gifts that you can give a 6 year old girl on her birthday. It is one of the uncommon choices to give a girl on her birthday. Girls will enjoy grooming themselves with this comb and brush their hair with this Minnie mouse themed hair brush and comb. It helps them detangle their hair and is easy on the grip of their tiny hands. Especially, designed for kids, this is the comb that they will love using daily and experiment with different hairstyles.
26. Musical Tea Set
Kids can throw a musical tea party when you give them this gift on their birthday. This is a 10-piece set that comes with a vibrant tea pot. It also comes with many colors and sounds. The tea pot lights up and gives the realistic effect of the tea boiling inside the tea pot. A nice mock up game that the girls will love playing with their playmates. They can also learn about tea time manners when they throw real tea parties and learn as many as more than 50 phrases.
27. Kids Drum Set
One of the nicest gifts you can give a girl on her birthday is this kids drum set. They can learn playing the drums that has many in-built melodies and tunes. They can learn a good deal about musical melodies when they play on this drum set. There are a different style of sounds played with this drum set that the kids will enjoy playing by themselves. A nice birthday gift for 6 years old girl to boost her musical creativity skills.
28. Minnie Mouse Themed Electronic Reader
Girls will enjoy reading stories on this reader as it comes with the audio options that let them read the book. They can listen to the stories in this book when they sit in their backyard or spend leisure time in the park listening to these stories. It fosters reading and listening skills and kids also learn how to narrate a story with intonation and expression. There are many stories inside this electronic reader that the kids will enjoy listening to.
29. Magnetic Drawing Board For Sketching
A unique birthday gift that encourages drawing and creative skills in kids. Girls love kits that boost their sketching and drawing skills. This is a unique drawing board that has 4 zones of colors. They can carry this board with them to the classrooms as well as outdoors and have fun drawing and painting. It comes with an attached eraser which makes it easier to wipe any drawing or doodle and practice as many sketches as possible. Safe and non-toxic for kids to practice and enhance their creative skills.
30. Summer Fashion Dress With Rose Prints
A nice sweet looking dress that you can gift the toddler girl on her birthday. She will love flaunting this dress when she goes out and has fun with their friends, or goes to the park, beach,or the outdoors. A pretty dress for the little princess to wear for holidays and events and look at her elegant best. It comes with a perfect finish and details that will fit your little kid snuggly.
31. Kids Play Tent For Indoor and Outdoor Activities
A nice gift to give the kids that lets them enjoy reading and other activities in their private space. This is a portable tent that they can use indoors as well as carry along with them in the outdoors and have a lot of fun in various activities and pursuits. When you go camping with the kids on the beach or in the greenery, they can spend time in this play tent and enjoy the view of nature and spend time viewing the beauty of nature and surroundings.
32. Kids Safe Headphones in Pink color
A cool birthday gift for 6 year old is this headset that comes in pink color and adjustable volume that is safe for kids to listen. They can listen to their favorite music, television show, or any program plugging in these headphones in the jack. It easily fits in the travel bag and works with most of the devices like smartphones, kindle, tablets, and laptops. Kids can listen to hours of music and watch their favorite shows aloud when they use these headphones.