Last updated on June 3rd, 2022 at 11:02 pm
It is not a daunting task to select a birthday gift for a guy when compared to the process of selecting a gift for a girl. But somehow, we find ourselves in riddles and run to Google when it is about time you hurry up and buy a gift for someone.
From sports equipment to electronic gadgets, there is a long array of options you can choose from. Yet selecting a gift which is apt for a particular age can be an intriguing process. Therefore, in this blog, we tried to figure out some really awesome birthday gift ideas for boys which can suit any age, mood, or taste.
27 Birthday Gift Ideas for Boys
P.S. These gifts can be given to any boy regardless of his age. Big or small, sporty or geek, you are going to love our below-mentioned recommendations
Boys love video games. Not all, but most of them do. Therefore this is one of the best birthday gifts for boys. This gaming arcade station will suffice the hunger of their video gaming needs as it comes with 200 built-in games, a 5*5 inch display, and joystick for realistic controls.
There is a high possibility that the boy is going to be glued to the machine. Not only that, it wouldn't even burn a huge hole in your pocket like most of the Play Stations do.
It wouldn't bore him a bit as there are a lot of games to choose from. Therefore, this will also ensure you that it will consume a lot of time for him to get exhausted with it.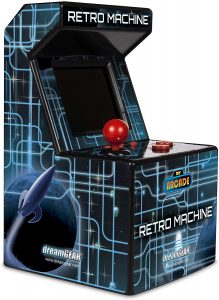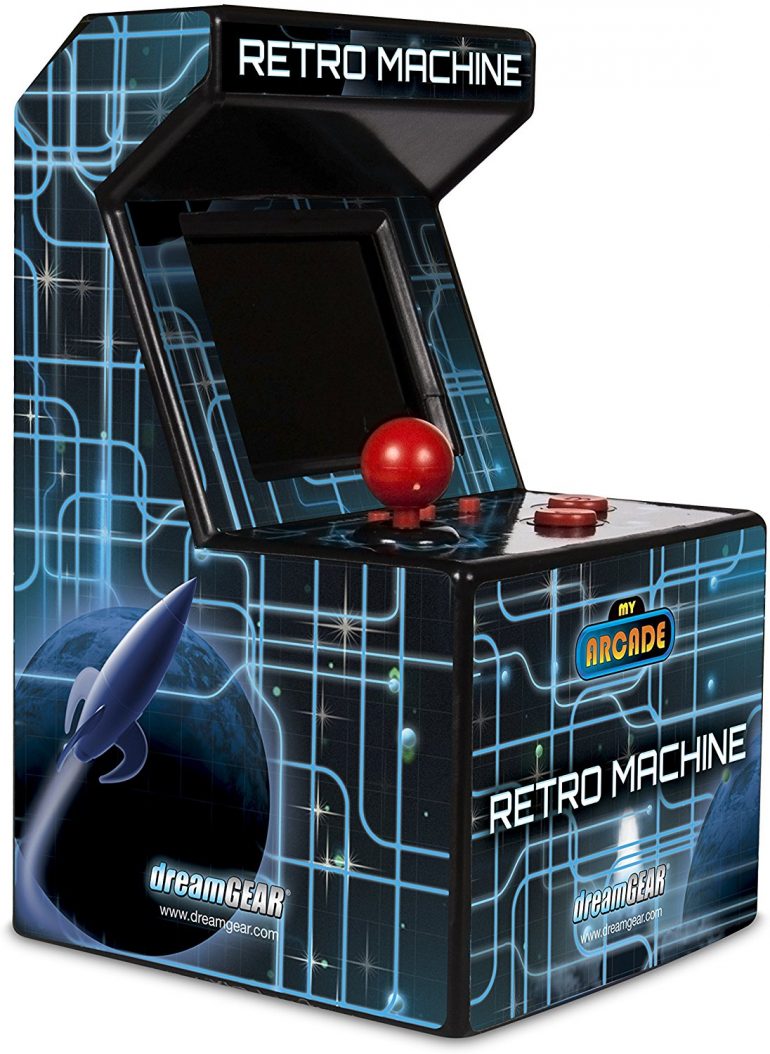 This is one such toy which has the power to entertain adults as well. Flying objects have always been a point of fascination, whether it is for kids or the people.
This toy is no different. The mini quadcopter can be an entertaining toy for a person at the age of 8 as well as 18. The technological wonder can consume a lot of time from the receiver's routine as it is a wonderful experience to operate a flying object. Regardless of his age, any boy is going to love this electronic remote controlled marvel.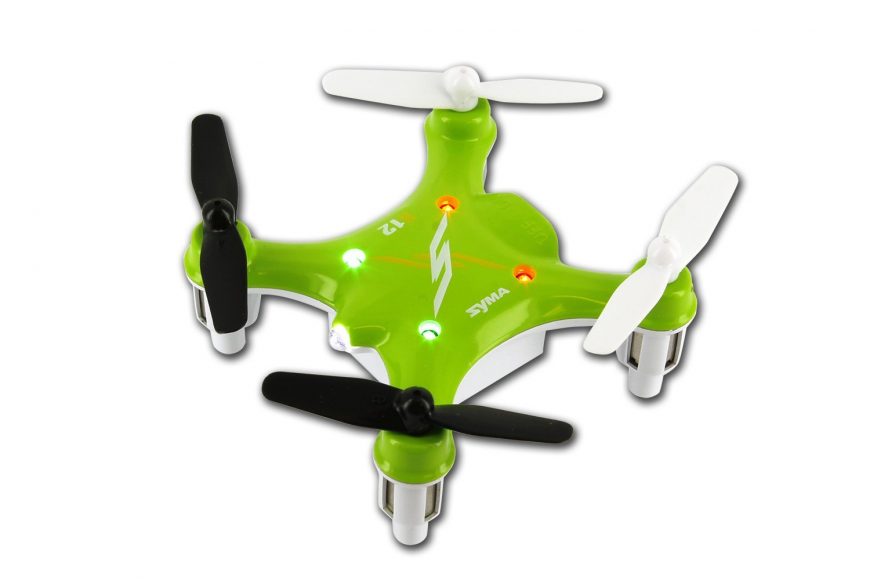 With the inclusion of video games, televisions, and mobile phones, physical activities for boys have drained up. Therefore, one needs to include some fun toys which will inspire your kids to indulge in some sort of physical activities.
Ultra Stomp Rocket can be the exact toy you are looking for. It is 100% kid powered, and by jumping on the Launchpad, one can send the rocket to almost 200m in the air.
Not as much as the physical activity one desires, but at least, it will make him get off the porch in exploring the dynamics of gravity in a fun way.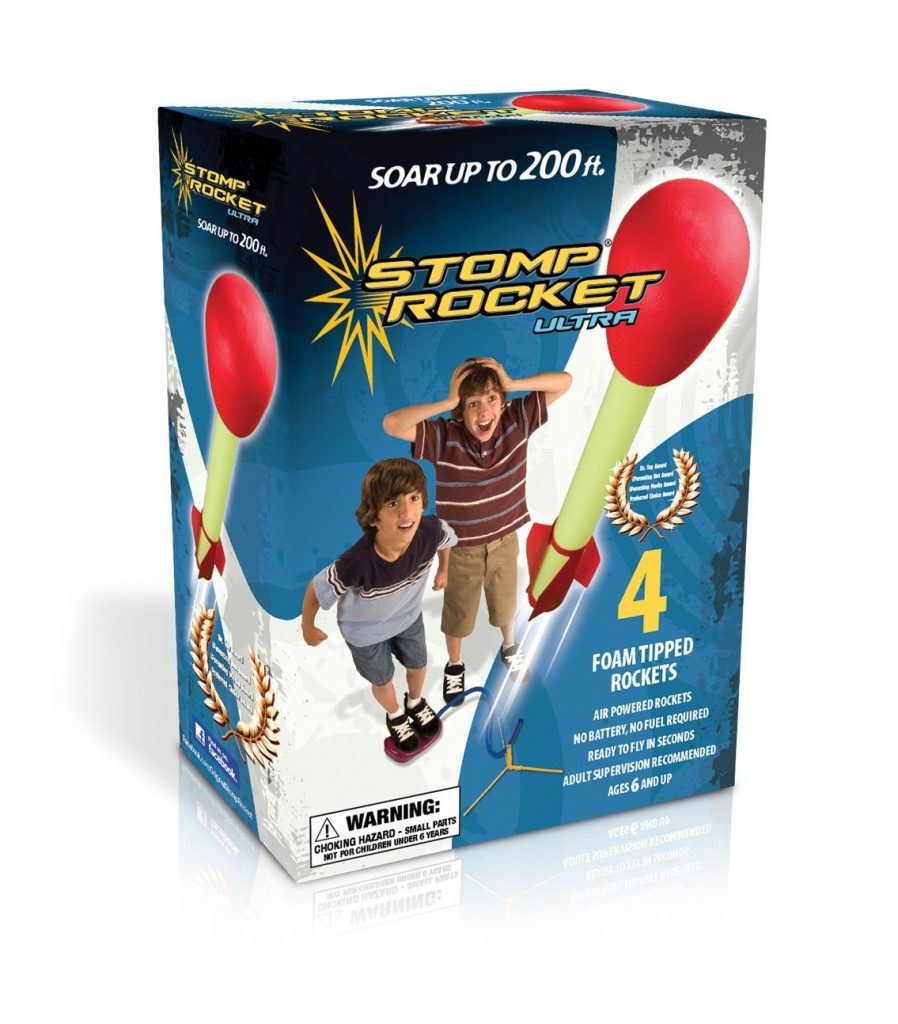 It is one of the most amazing birthday gift idea which can keep a child of any age engaged for the most amount of his time. Your boy can learn the dynamics of building movable machines.
The Lego Kit can be useful for building 10 movable machines which can be further modified using chain reactions. It will not only help your kid to polish his intellect but will also let him inherit some important physic lessons.
Children can go through the 80-page instruction manual to make awesome machines from the Lego set.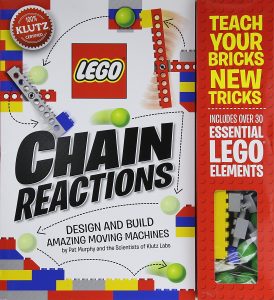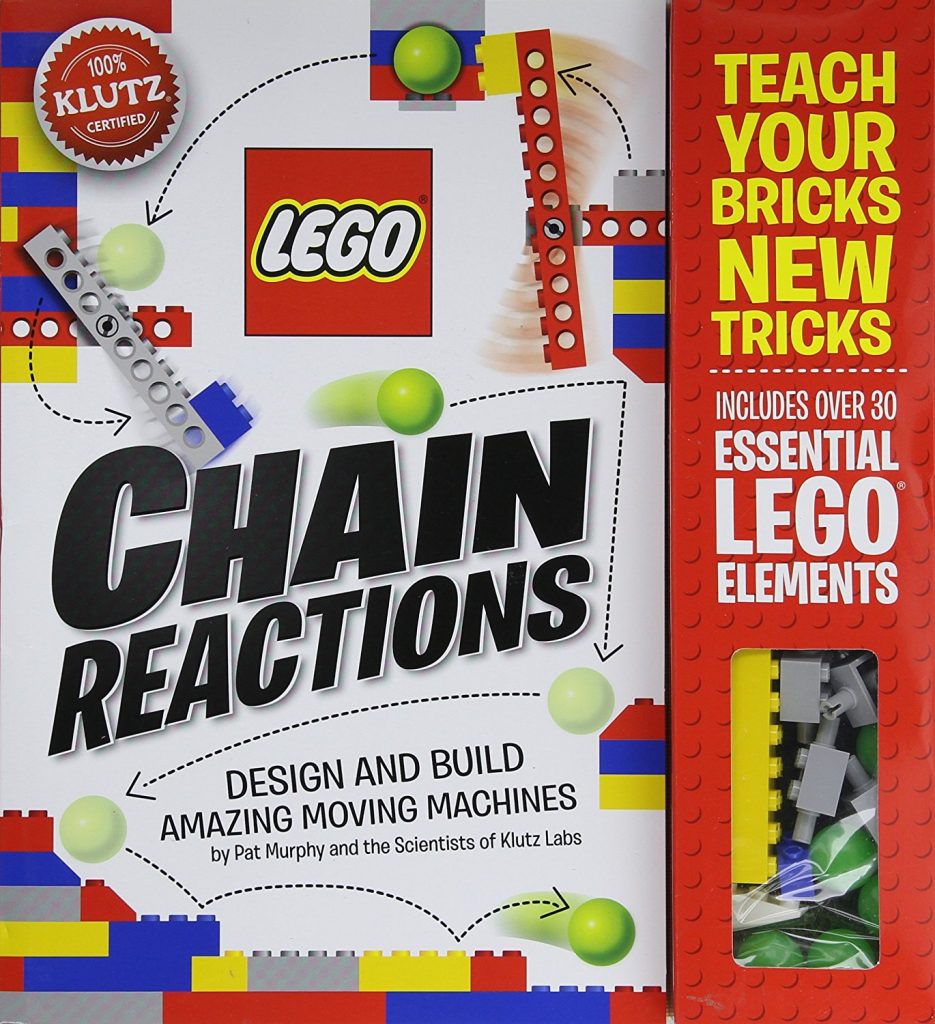 This board game, unlike any other board game, will keep your young toddler busy for much of his time. From age 6 to age 14, the fun games and experiments in the game have the ability to entertain any person.
The board games involve chemical experiments which can be carried out without any prior knowledge in chemistry. Not only your child will be fascinated with the marvels of chemistry, but also he can use these tricks in his school projects. Therefore, it would be a perfect way to hone his skills and let him learn chemistry in a fun way.

This a perfect gift for your build on your toddler's hand-eye coordination. It would also help your boy to practice his shooting and aiming skills. This gift would be loved by the children of all age. Also, it may keep him occupied for long hours.
That means you can curtail his time on the television sets of iPads. The suction darts and the ready to set-up aim board makes it an apt toy for kids. Also, one can purchase a toy gun that is an add-on to the set.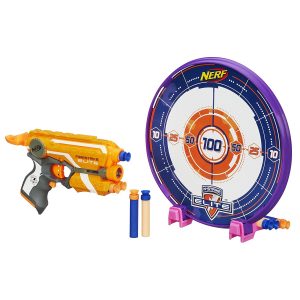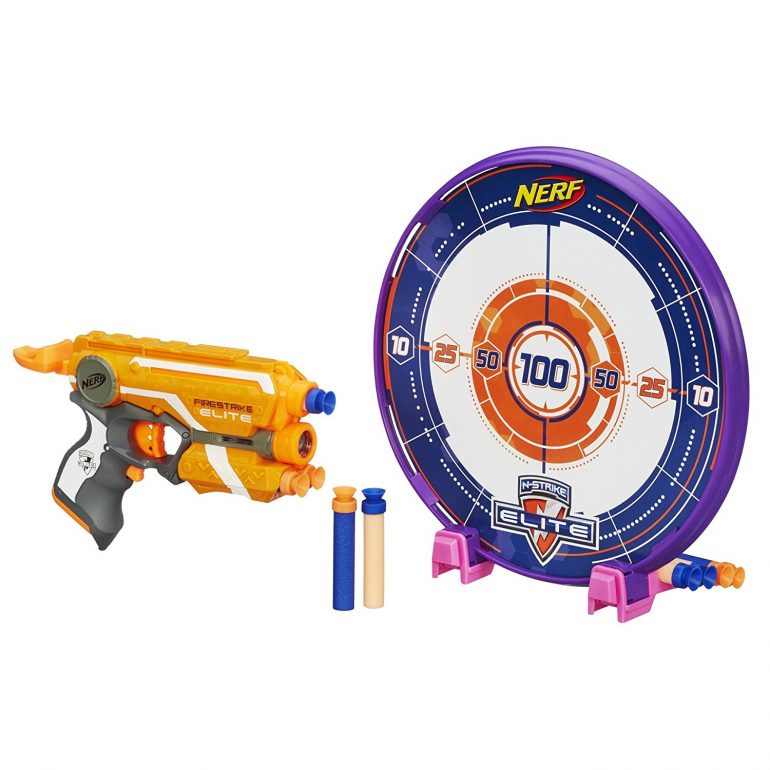 This book will give your boy the exact information about almost everything in nature. From rocks to insects, the book of adventure covers all the important aspects of nature in a very simple language.
It will add to the general knowledge of your kids and also help him distinguish between different types of rocks, insects, and animals.
The crazy information about the things around will keep your children engaged for a lengthened period. Also, it may develop an interest in reading after he goes through the book.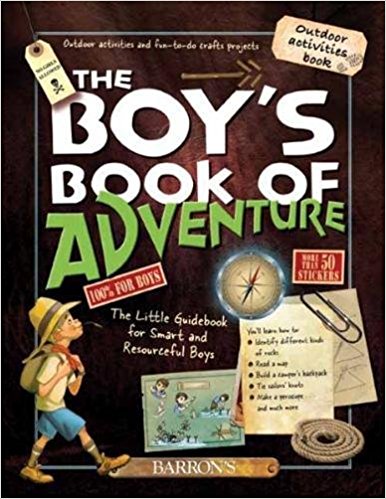 Boys always have a special place in their childhood for detective games or role-play games where they act like police or armed forces. Walkie Talkie is one such toy which would give them more entertainment and thrill in their detective games.
While small ones can wonder about the invention of the radio-transmitted voice machines, the bigger ones can use them in some outdoor games. It is a piece of technology every small boy would love to have in his toys collection. It will be the best birthday gift for him.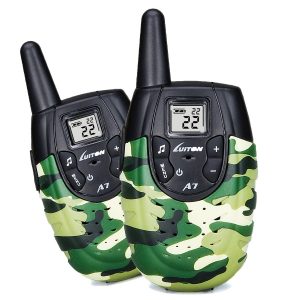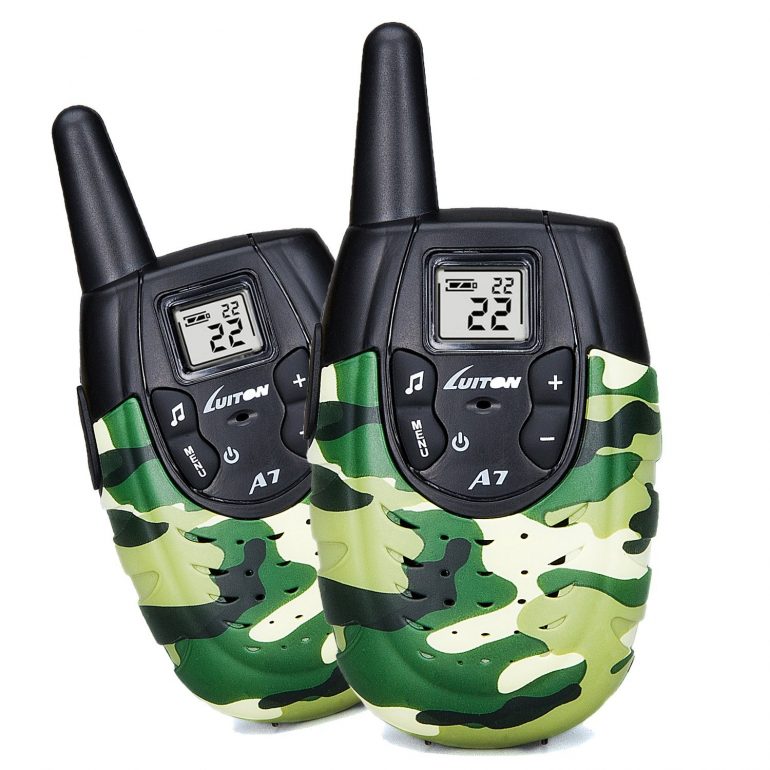 Let you boy experience the magic of sound technology by gifting him this antique toy. The toy comprises of 10 different voice modifiers, frequency adjusters, levers, and other features that allow you to produce 100+ type of voices from a single machine.
It is a fun toy for small children while adults can be equally entertained. This toy helps you challenge your child's imagination and keep them insanely active. The Flashing LED-Lights make it more interesting prospect to attract children of smaller ages.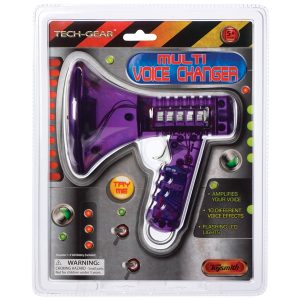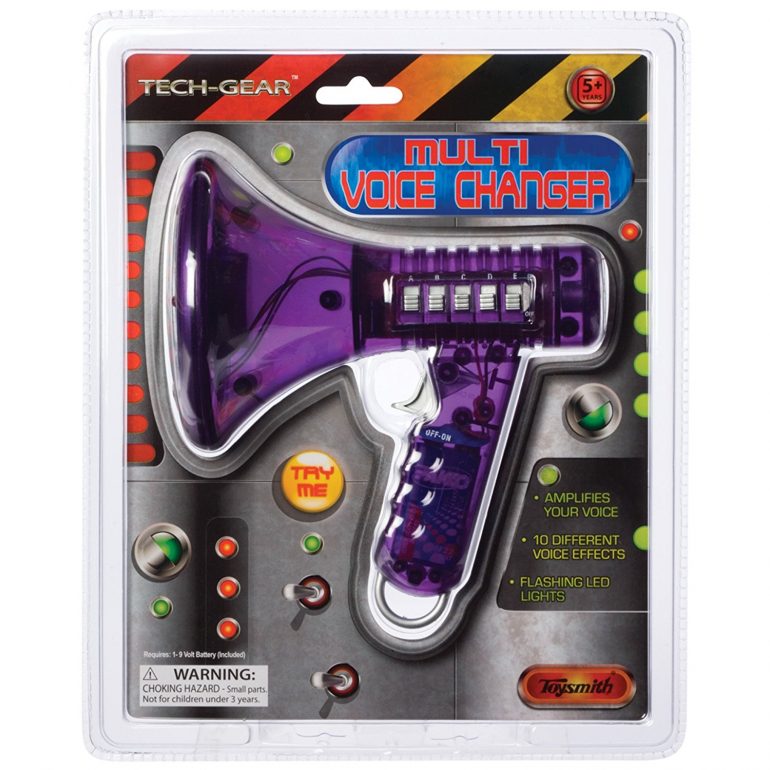 Children love reading facts and can be glued to this book instantly. It is an interestingly well-laid book by the National Geographic where they have accumulated the best 5000 facts around the world to catch the eye of the young readers.
Also, with this fact book, one can develop the skill of reading within the young toddlers. It will not only polish his intellectual skills but will inspire him to read more books in search of such interesting facts. This book can entice readers of any age as the facts mentioned in the book are interesting enough.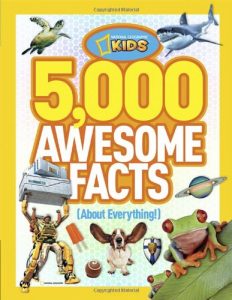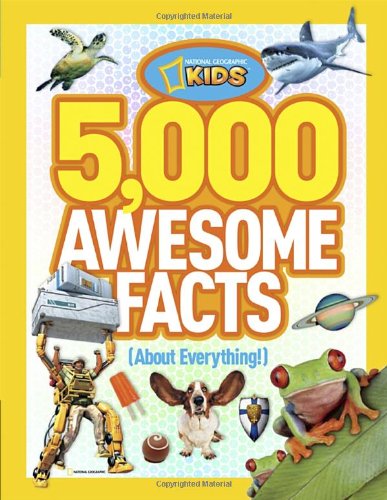 It will add to the creativity of your kids. This kit allows your child to construct planes using paper. This game also serves as a good exercise for hand-eye coordination as well as adds to the creativity of the children.
Another plus point of the game is it adds to the craftiness of the children. Children love indulging in artistic craft projects, and this kit would be the one-stop solution for your boy's needs. The gift comes with easy to follow instructions which make it kids-friendly.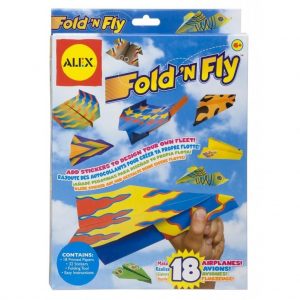 Binoculars were fun when we were young. Technology has stepped up its game a notch further and created something amazing as night scope binoculars. With these, your children will be able to explore the dynamics of the night beam vision.
It would be an extremely fun toy to have when you play a game like the dark room with friends. Boys regardless of their age are going to love their new toy. However one cannot compare this toy with the adult gadgets as it fails to work in extreme darkness.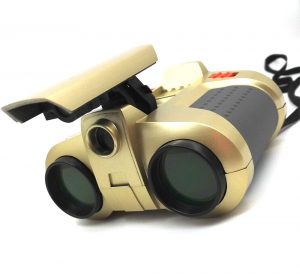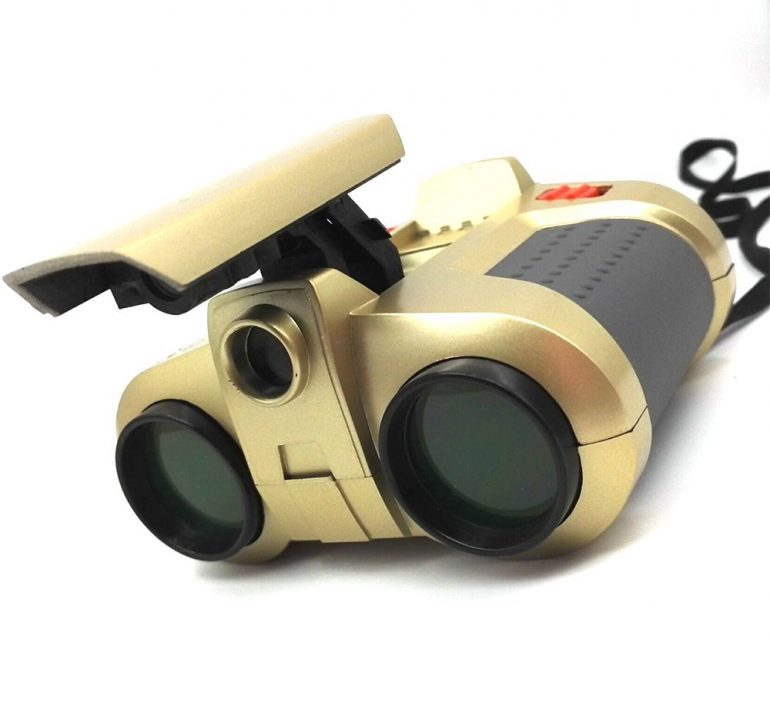 This is a great toy for children who love to assemble their toys. What adds more fun to the building kit is that it can be controlled by a remote. Therefore, your child can use his imagination to build vehicles using the kit.
Not only the gift serves as a great entertainer but also polishes your children's intellect. Along with the intellect, it also adds to the patience of the children. It is a wonderful birthday present for him made out 100% non-hazardous material so that your children are completely safe.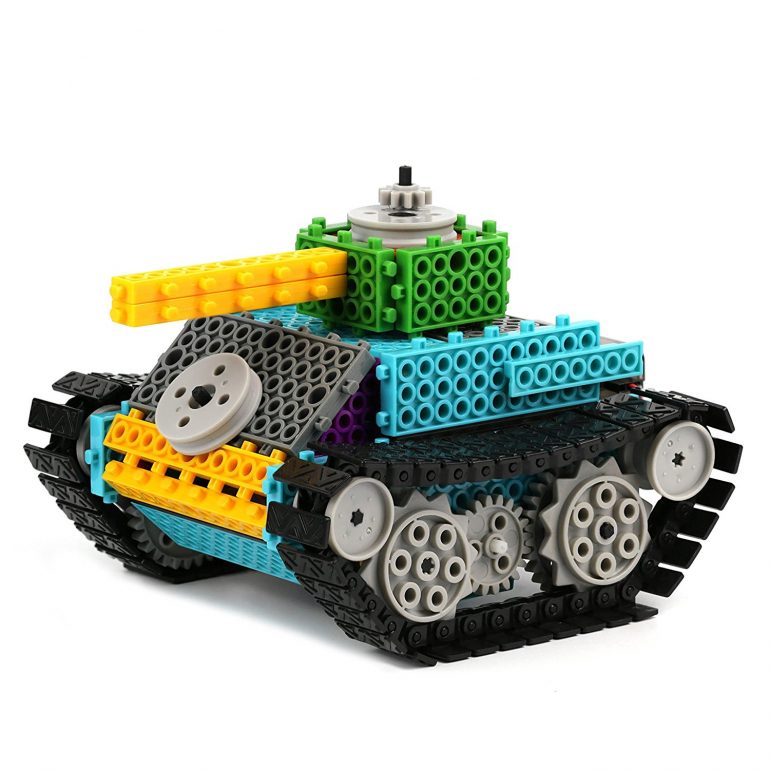 This is a unique educational kit which will allow your kids to learn about the dynamics of magic. All the trips and tricks of the routine magic tricks will be decoded. This it comprises of household chemicals like baking soda, zinc sulfide, citric acid, color tablets, etc.
Also, there is a set of chemistry lab vessels like test tubes and measuring scoops. One can easily follow the instructions in the user manual and explore the magical realm of chemistry right in the living room. It is a suitable gift for boys above the age of 6.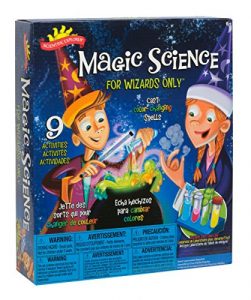 The boys can use their might and brains to build their own catapults and decorate them with the given parts. The kids can either indulge in a battle of catapults with their friend or destruct their own catapult themselves.
It will help the children in planning and chalking out strategies. Such games also add to the intellectual efficiency of a kid. It becomes a great birthday present for boys regardless of the occasion. It is a fun toy, and the receiver is going to love it to the core.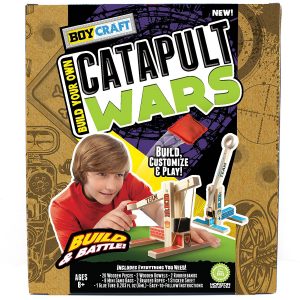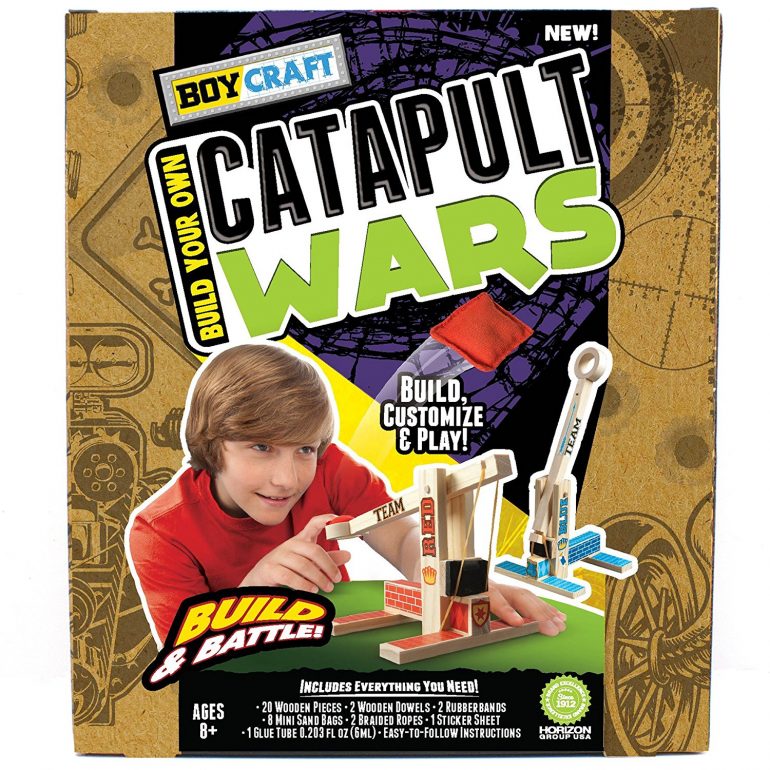 Metal detectors can be a fun toy, especially with kids. Kids have fun with it by running them in the backyards and revealing some interesting metal objects off the ground. You can also set up a treasure hunt in which he requires your child to use his metal detector to reach the ultimate goal.
The craze for detectors has gone up after many TV shows exhibiting the use of such gadgets. Therefore, it becomes a famous toy amongst kids. We are drop dead sure that whether he is 6 or 16, he is going to love it.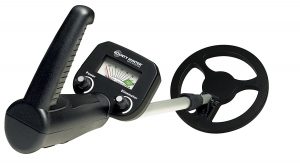 Is your boy a couch potato? This would be a perfect gift for any boy to sweat it out in the backyard. The foam bar lets your child hop and jump and commute while he does that. This can serve as a quirky gift for children as well as adults.
The foam bar can hold up to 250 pounds which make it feasible for most of the adults. The jumper makes a funny sound every time you hop which gives you the liberty of counting the hops.
Also, it doesn't spoil any surface and can be used indoors too. This makes it a great party gift idea for kids as well as adults.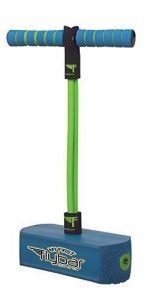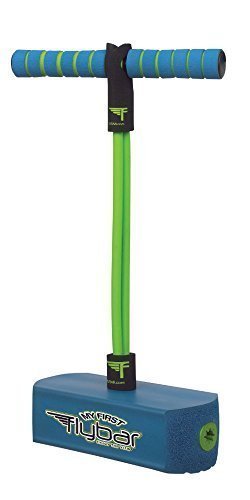 Kids love it, and boys, in particular, have a blast on it. Trampoline is a great invention and can be seen at every second backyard during summers. That's the magic of this wonderful set-up. It allows you to jump and hop without getting injured.
The best part about it is that it comes with safety enclosures which make it risk-free for your children. Although it is costly, it makes a great gift for boys.
Especially if your child is glued to the screen all the time, this toy will be a great way to get him off the porch and sweat a bit for some fun and physical fitness in tandem.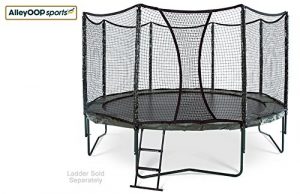 Ever since I have seen this gadget on the roads, I have been a huge fan of this amazing gadgets. Hoverboards, unlike skateboards, don't use mechanical power to run. They run on electronic batteries and are also very easy to balance.
It makes superb gifts for children as they might love to commute on the boards while they go to the school and their classes. If 90's was the era of skateboards, 2000's kids have hover boards to exhibit their balancing skills.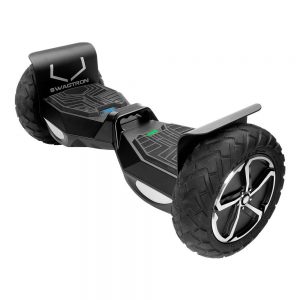 Watch is the most common gift given to anyone for years now. Regardless of the age, watches are loved by most of the human race. Analog watches can be a bit boring for the children, especially boys.
Therefore, digital sports watches make a perfect gift for teen boys. They can wear it while they hang out with friends, play any ball game, or visit a mall or cinema.
At times, it will add to the style quotient of the bearer while it can be handy to keep a check on time during any field game.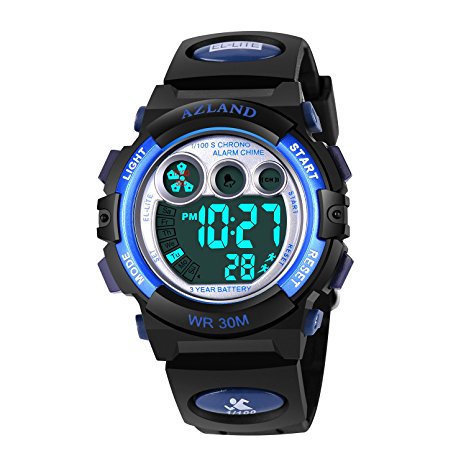 If your boy is thrilled by the adventure and speed, a pair of roller skates can be a great gift for him. It improves the balancing techniques of a kid. Also, it provides a great deal of physical activity as it requires the rider to stress their body to glide on it efficiently.
He'd also want to flaunt his skating skills to his friends and family once he thoroughly masters the art. These skates are lightweight and come with a washable inner sole. It makes a perfect birthday gift for boys who love speed.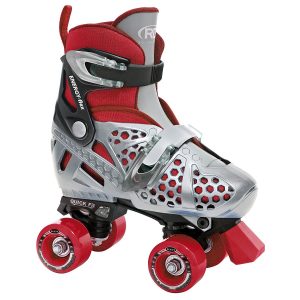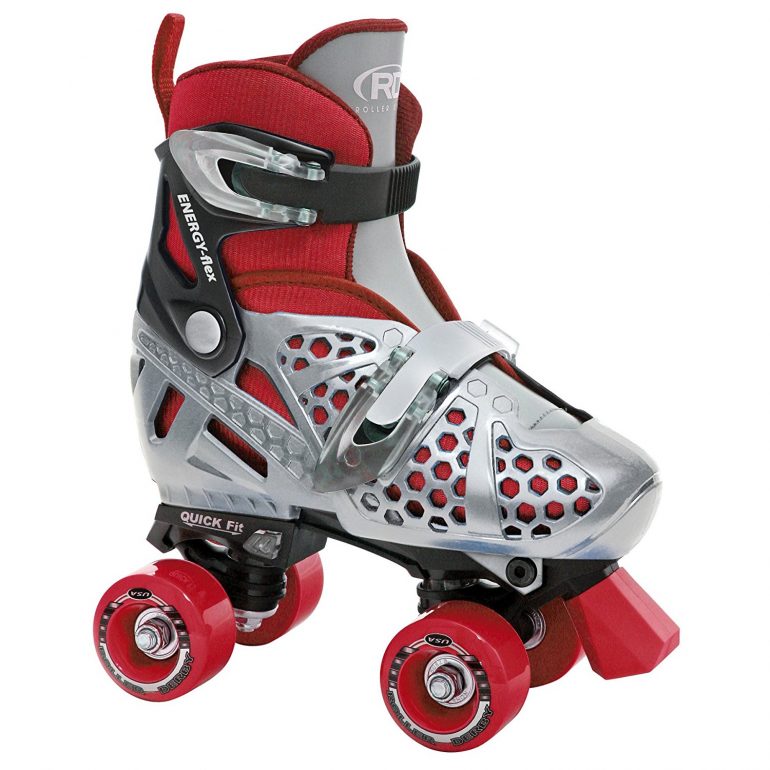 It is a functional robot made up from a used can. Its design itself can inspire the receiver to create such masterpieces using their intellect and logic.
Also, to run this robot, you don't have to master any demographics about the same nor have to have any special knowledge. All you have to do is add a can to the motor and watch the let the fun begin. You can create any monster or silly can using your imagination.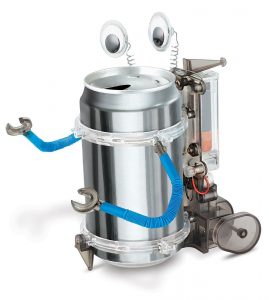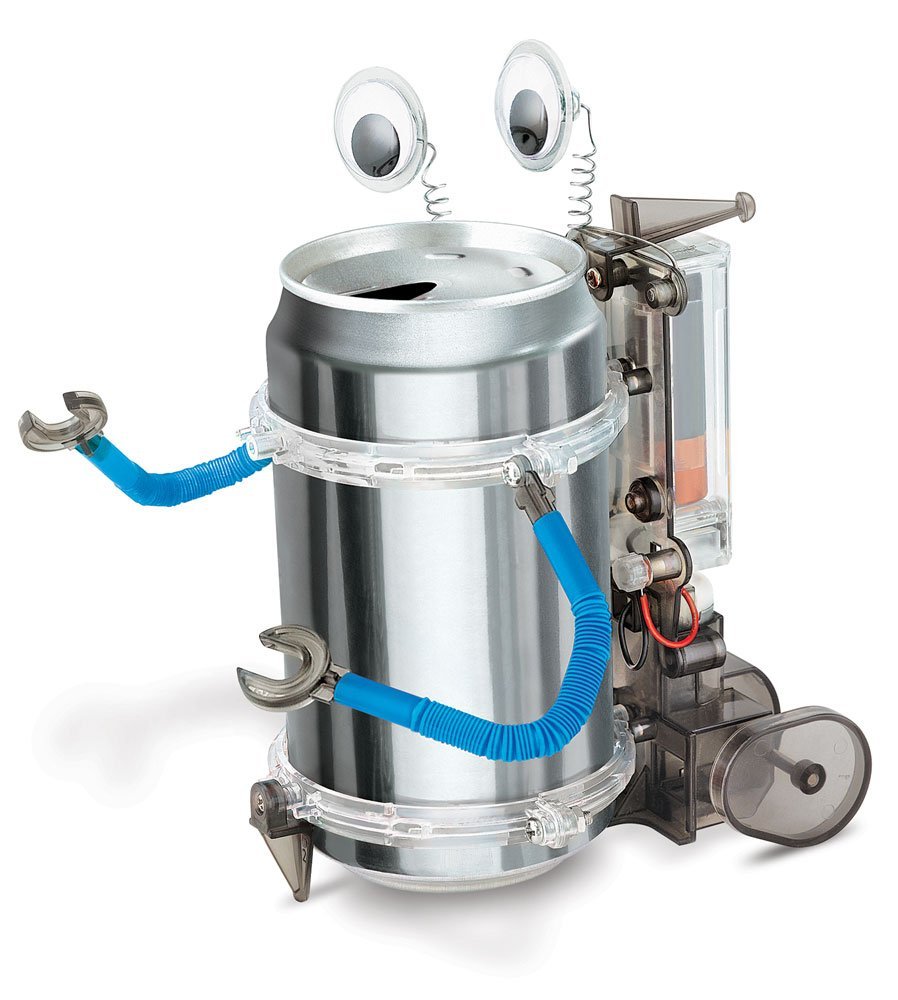 My loves for wheel has known no bounds ever since I was a small kid. BMX Freestyle Bike is an all-time favorite toy for kids and adults alike. One can ride and stunt on the same bike.
The bike became famous amongst kids because of its use by professional riders to perform several stunts. Also, as a gift, it offers some physical activity to the receiver, as it becomes an important part of present-day routines. From a 10-year-old to an overenthusiastic adult who loves cycling, it can be a mere perfect gift.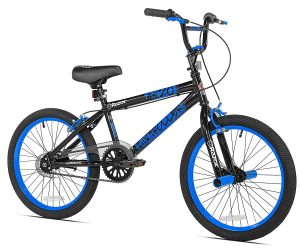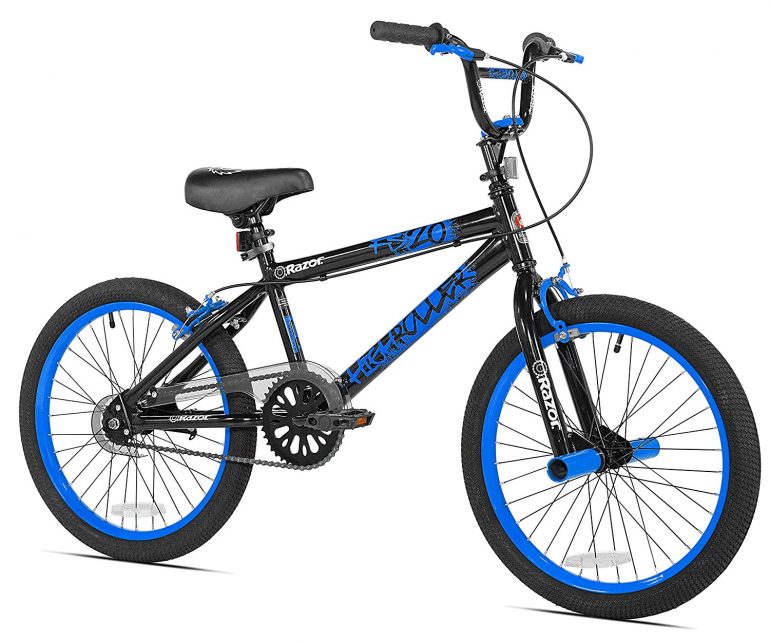 Hardy Boys is the most read secretive agents' book of our time. They are even famous today amongst the children even after years of them being published for the first time.
Boys can have fun while reading the intense stories of Hardy Boys and their mysterious stories. This set contains 5 of the most interesting books of that series. They are packed in a newly designed box.
The set itself looks like a perfect gift and wouldn't even require packing. The books included in the set are The Tower, The House On The Cliff, The Secret Of The Old Mill, The Missing Chums, and Hunting For Hidden Gold.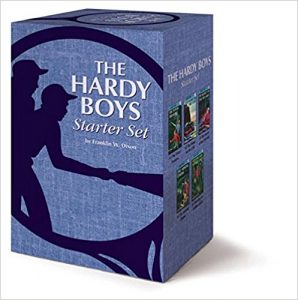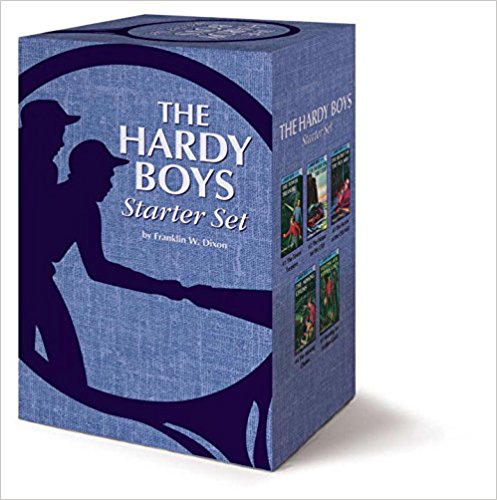 This gadget can be a good gift for young boys and even prove helpful to the adults. These waterproof speakers are portable and are easily connected to a Bluetooth device. The best part about these speakers is its waterproof abilities.
It provides high-quality sounds and can help you with your favorite music while you relax under the shower. It is also a useful commodity for pool parties, camping, and picnics. Also, it allows you to talk on the phone without even touching the speakers.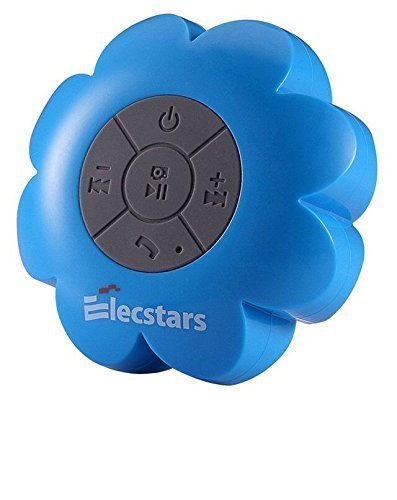 Put an end to your boy's messiness by giving him a game that will help him collect his laundry clothes at one place. Most of the boys' rooms are always messy. Therefore, this would be a perfect gift for a boy regardless of his age.
He can slam his clothes in the basket and then at the end of the day take the entire detachable bag to laundry. It easily fits on any given door and walls.
So installing it isn't an issue. It will help your boys' transform his daily chores into a fun game which will extinguish his mess from the room.

Batman is one of the much-loved superheroes in the world, and many boys are crazy fanatics about the Batman. Therefore, gifting one such batman-driven lights can be perfect for a guy who loves his DC Comics, and Batman series.
It can be a perfect collectible to decorate the bedroom, office, or living room with this Batman Eclipse Light. Also, this light is super easy to install and use.

These ideas will help you to select some awesome birthday gift ideas for boys. I am sure you will find many birthday gift ideas.