Last updated on June 3rd, 2022 at 11:31 pm
All the moms or a concerned person who is planning a birthday party for a young boy, here is a take away for you. Today I will be sharing a huge list of birthday party themes for boys.
The best way you can find some good options is by asking from boys itself and that is what I did. I asked in a young boys forum about what are their favorite birthday themes. To my surprise there were a lot of varied choices from different boys and some boys were more particular about their common favorite themes.
I still remember my childhood days, I use to imagine my birthday a week before it has to come. I use to get very excited about my birthday and planning was all the way long for my birthday party. I use to plan themes and costumes, decorations and friend list invitations. It was really crazy. I am sure young boys can connect with me well on this.
I hope my childhood experience, forum answers and my personal research will help me serve you the best with some good suitable options.
Boys birthday party themes
So now lets just dive straight into these options. Down below I have shared a huge list of party themes ideas that are been liked by majority of boys.
1. Fireman Party
Many boys love to be like fireman with hats and heavy costume they wear. They love to be like real men saving the streets and places from fire, quite fascinating. The props of fireman theme are perfect to make boys party thrilling and exciting.
2. Jackson Pollock Party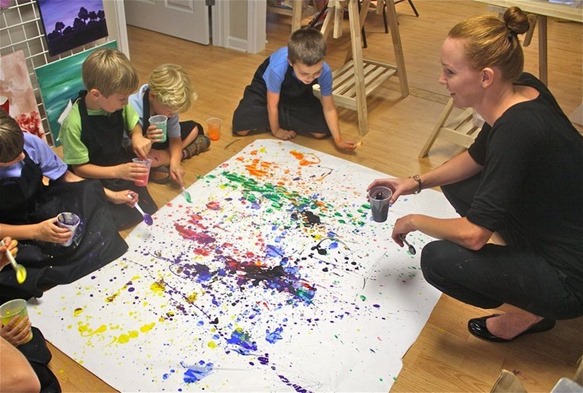 If you think that the boys would love to be artistic and play with colors then this is the perfect theme for the the boys. I was in love with arts and things that use to engage me in crafting stuffs. So I think some of the boys out there would love being creative or just for fun.
3. Disney Cars Party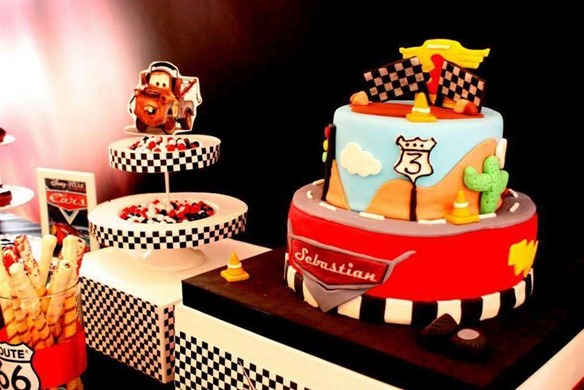 Its for the big boys who love wheels, speed and the cars. In my childhood all things that relates to super fast cars use to attract me a lot. After watching movies and playing games I use to buy Hot Wheels cars which use to run with the remotes.
So this kind of theme is just the inspiration from cars. Where you will find the decorations to be more of cars, wheels, engines, etc..
4. Vintage Superhero Party
Who don't want to be superhero, I have crossed my teenage and still I love to part of any superhero theme party. My favorite most superhero is Superman, so I hope soon any of my friend will call for a superhero party and I will dress up like Superman.
Anyways, it is my bet that most of the boys will go insane for this theme. The costumes and decorations keeps the party more fun and exciting.
5. Football Party
This is for the boys who love football or who follows football from the core. The theme is inspired by football. In parties like this, you will find all the things decorated or shaped in forms of football, foul cards, green grass, etc. This is one of the best birthday themes for boys.
6. Transformers Birthday Party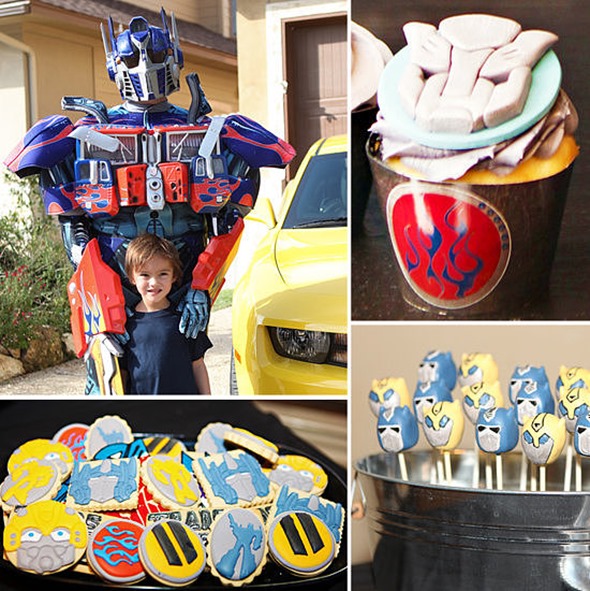 This birthday party theme is perfect for all the boys who love gadgets and are fans of transformers, the movie released few years back.
Many kids love that movie and love to associate themself with gadgets and wild machines. This theme will give them a chance to enjoy the ambiance of transformers.
7. Harry potter theme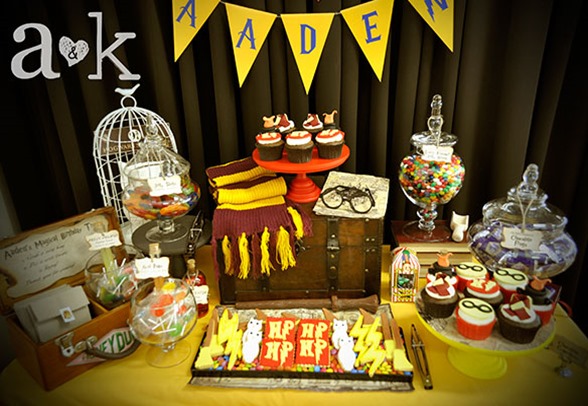 Let them be a part of the most acclaimed flick series, Harry Potter. Many boys are fascinated by the stories of harry potter. They want to be like harry potter, Draco Malfoy, Albus Dubledore, etc..
They want to play with the magical props and dress like their favorite character. So I guess this party theme is perfect for those who are still in dreams of Harry Potter.
8. County Fair Party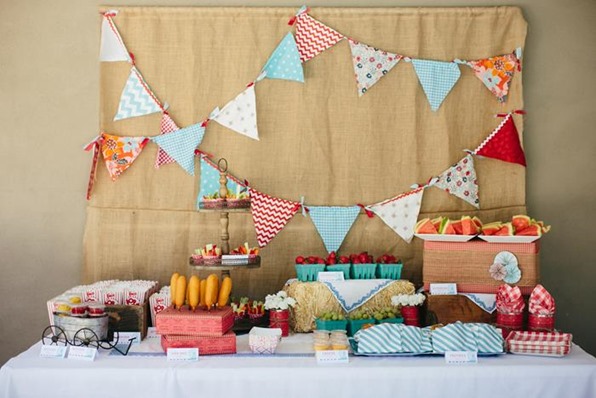 It is one of the fun and games party theme that any boy would love to have for his birthday. Like any fair there are a lot of things for the boys to play around, to make and to get engaged. Most of the time this theme goes around food, snacks and cookies that any tot would love to have for the occasion.
9. Scavenger Hunt Party
It is quite obvious that boys love to play games and scavenger hunt is top in their favorite games list. From past many months I have read a lot of articles on kids favorite games and one game which was most common was a scavenger hunt. Specially boys love to be the hunter and love to get this game thrills.
10. Modern Elephant Balloon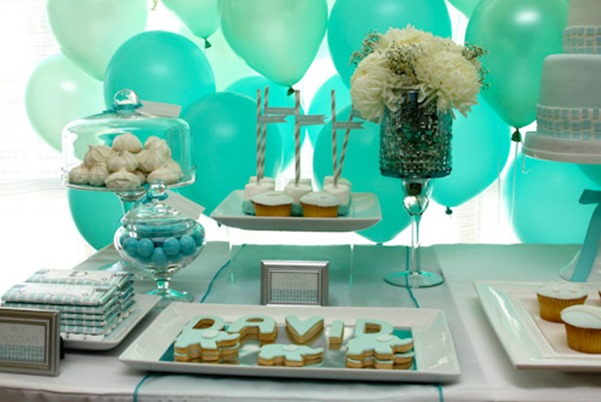 It's a very unique theme with bright colors that makes the ambiance more soothing. This theme is more about decorations. If you are planning a birthday party for a young boy then this theme should go hand in hand.
11. Mad-Scientist Birthday Party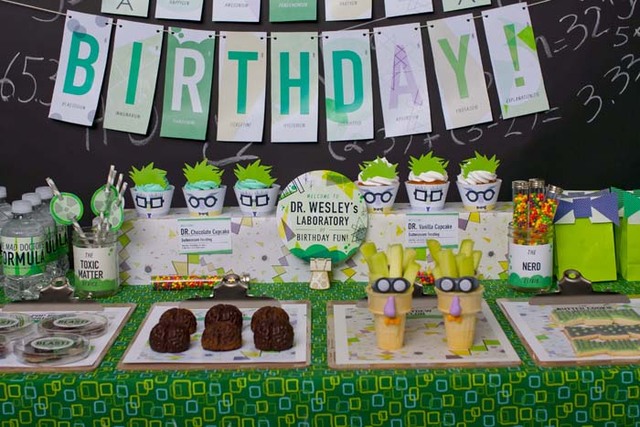 This the best birthday party theme in way that it is too much fun, interesting and boys learns something from it. As from the name you might have already guessed what kind of activities would take place for this theme.
In this theme the boys are given with different kind of activities that are associated with science, i.e friendly chemical reactions, physics experiments, biological experiment, etc.. The pops and costumes are like you can see in laboratories. So they learn and enjoy.
12. Cool Construction Birthday Party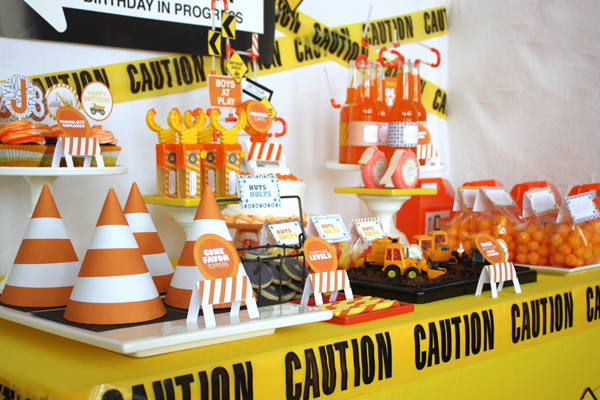 This is for the big boys who love to make and break things, all those nasty boys. For this theme all the props used or even the food and decorations are all related to constructions. You can make the venue into a construction site and let the boys have their own fun, in their own way.
13. Camping inspired birthday party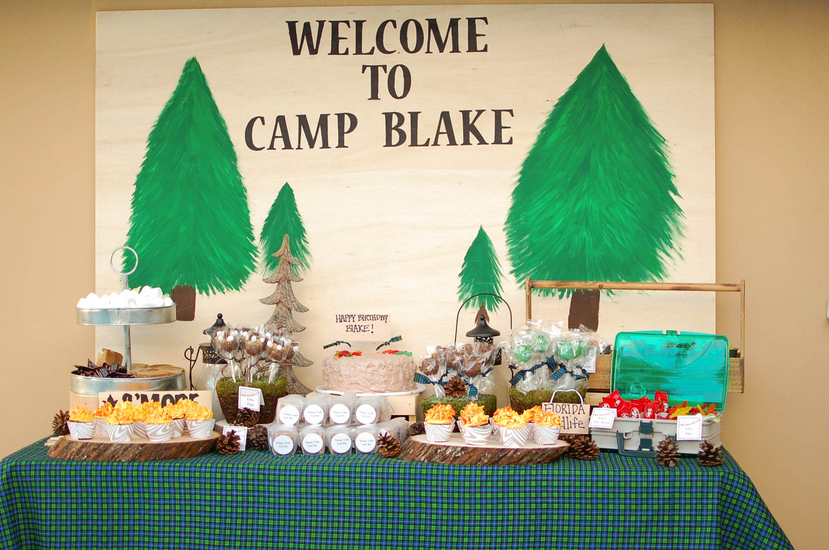 You must be thinking that for this you actually have to go to camping near valleys and let the boys have real fun, LOL. No, but if you can do this that will be a real adventure that can be memorable, actually have mentioned this idea in detail in my other article.
But this theme is inspired theme that means you can work it out for this at home by making the things look more like a camping environment. From decorations to food to cake, use your creativity and just play out with the theme. If you have a big lawn then you can organize the party over their that will be more suitable.
14. Wet and Wild Wipeout Party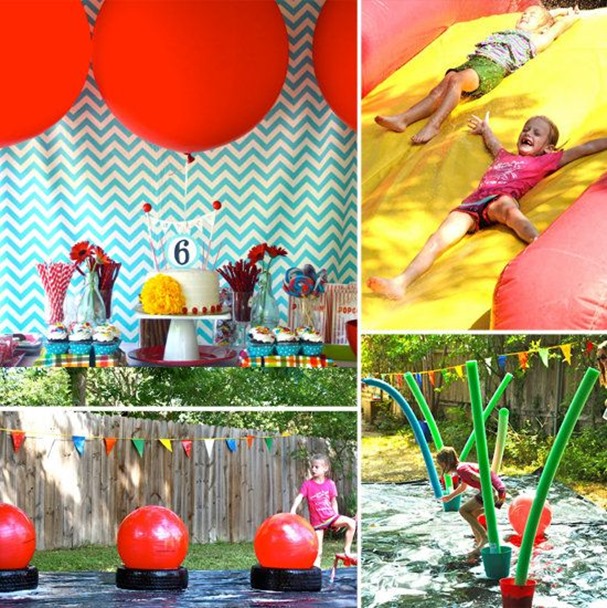 This is what I call a nasty, wet and wild party theme. With lots of games and activities, this make it the top most favorite theme for boys. This theme involves more of water games of slides, big balls, and rolling machines.
15. A Pirate Party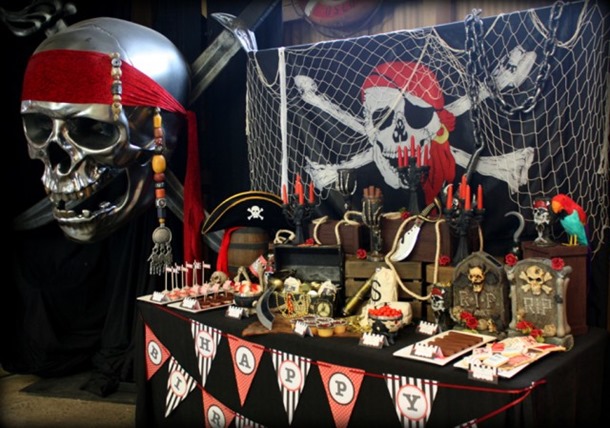 This theme is perfect for boys who are fascinated by pirate stories. There are lots of interesting things to do in this theme. There are lots of games that will engage them to be like pirates in the matching costumes. The boys love to wear specially those big pirate hates.
16. Little Chef master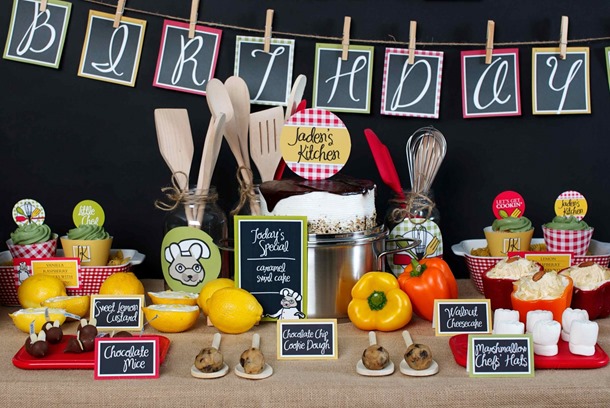 Let the boys have some fun with different kind of foods and allow them to develop their cooking skills while enjoying the party. I know boys would not like this kind of theme but it totally depends how you plan out the party. For this theme, costume would be printed hats and chef uniforms. The little boys will look cute on those kinds of dresses.
17. Galactic Star Wars Party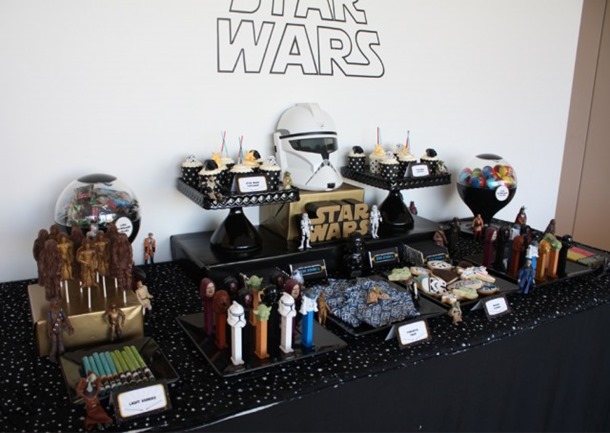 As you can suggest that the theme is inspired by one of the hits of the millennium that is star wars. Many young boys love the flick. So I guess to make a theme out of it is also a good option. You can get all-star war inspired props and decorations material online. This could be one of the awesome birthday themes for boys.
18. La Dolce Vita!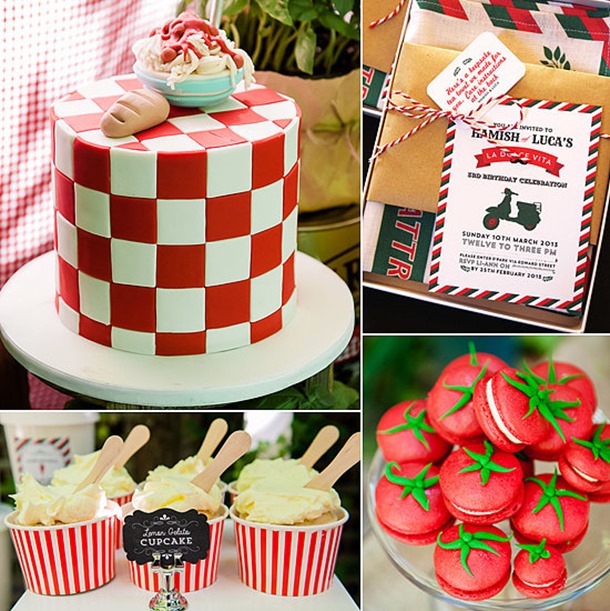 I guess you must have got that these words are in Italian. Its an Italian way of celebrating a birthday.  The inspiration is from their way of living, their food, building, their people. Everything that they have is unique from around the world. So its an Italian inspired birthday theme where you have lots of colors and flavors of their culture
19.Vintage Airplane Party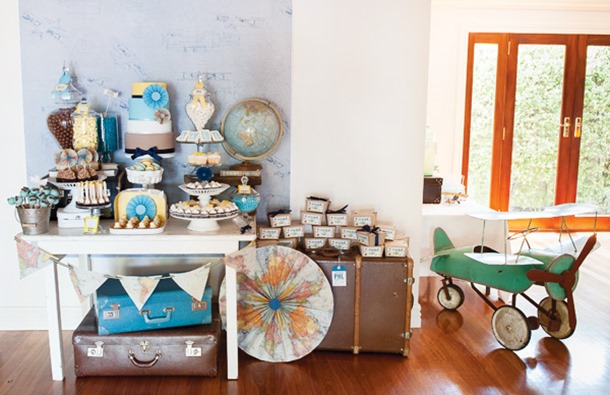 This theme is inspired by the vintage airplanes as you might have already judged that. The costumes, cookies shapes and designs, decorations, all things gives the environment of airplane i.e the airplane shaped cookies, the designs of plans on the cake, etc..
20. Ghostbusters Party
It's a thrilling theme that compels young kids, specially boys. The decorations of the venue are made a little scary like a haunted place. The guests come up in with ghost and witch costumes to make the party more exciting. The boys will look very cute in those costumes.
So which one of these birthday party themes you liked the most for your boy? I think I gave you pretty much every theme option which I found to be the best. Some of these are birthday party themes for boys that are forever. So make your choice and pick the best one from the list.