Last updated on June 3rd, 2022 at 10:34 pm
The life of a 7 year old is full of fun, games, and school work. The birthday of the 7 year old girl is dear to her. She is excited about opening her gifts and looking what is in for her and who has given her the gift. The gift you choose on her special day brings a smile on her face and makes her happy.
A 7 year old girl has a world of her own. She loves her playtime with her friends, board games, outing with family, fairy tales, toys, and many more delightful things. You can choose from numerous birthday gifts for 7 year old girl to make her happy on her birthday.
Girls that age love to sing and dance. You can gift them from a range of musical toys, clothing, arts and craft kits, gadgets, books, and items that they will serve them a good purpose.
Cool Birthday Gift Ideas For The 7 Year Old Girl
1. The Song Game Picking A Word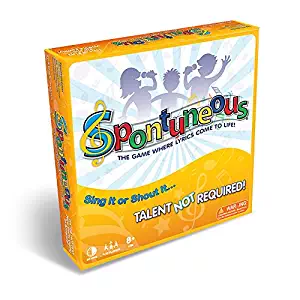 This is a musical game that the 7 year old girls can play with their friends and family. This game tests the spontaneity of the player where you have to pick a word and sing a song with that word. You can sing the song in any tune and have a merry time with friends and family.
This is a game you can play in your school as well as outdoors and get entertained playing this game. Awesome musical gift ideas for 7 year old girl that lets her give an encore spontaneously.

2. Pink Musical Piano With A Mike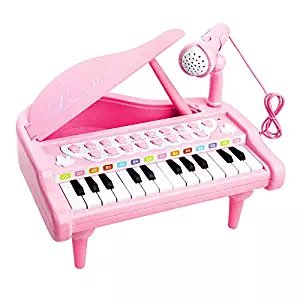 A sweet musical gift that you can give a 7 year old girl that develops her musical talents that comes with many features and tones. The little one can learn the piano on her own as it is easy to learn and practice on this toy piano.
This toy sized piano is battery operated hence you can take it outdoors and play it in the backyard as well. Your child can cultivate singing and musical talent at an early age when you give this gift to her.

3. The Ramona Collection of Stories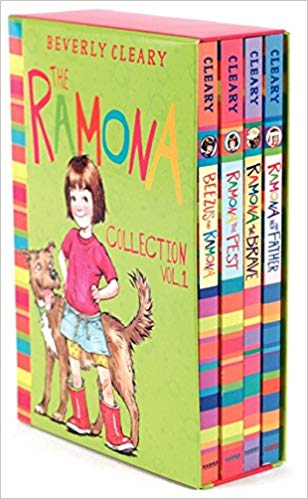 This is the collection of children's stories that your 7 year old kid will love reading. One of the popular collection of stories that the kid will enjoy reading with her buddies also during bedtime.
A series of books that she can enjoy reading outdoors swinging in a hammock, while traveling, or during the holidays. A cheerful gift that will keep her engaged reading the adventures of Beezus and Ramona.

4. Colorful Frisbees For the Outdoors
The best outdoor game gifts for 7 yr old girl is the pack of colorful frisbees. They can enjoy paying this flying discs outdoors with their dogs, pets, playmates, and siblings. A fun gift that they can have a good time playing with anywhere with their pals.
Parents can bond well with their kids when they play this game outdoors with them. Play it with them when you go to the beach, hike by the lake side, or play it in a pool with them.

5. Unicorn Paradise Garden Kit For Girls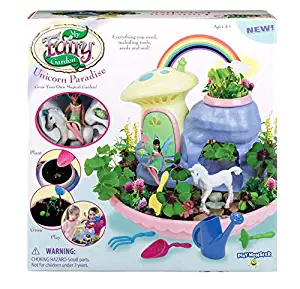 This is a beautiful garden kit that has unicorns and many other animals that you can decorate the garden with. For girls who love gardening, flowers, and plants can start with their gardening skills with this gift kit.
A unique presents for 7 year olds that let them get started with planting seeds and growing plants and flowers. They can grow this impressive garden in their own room in a place where there is sunlight.

6. Binoculars, Flashlight, Compass Adventure Kit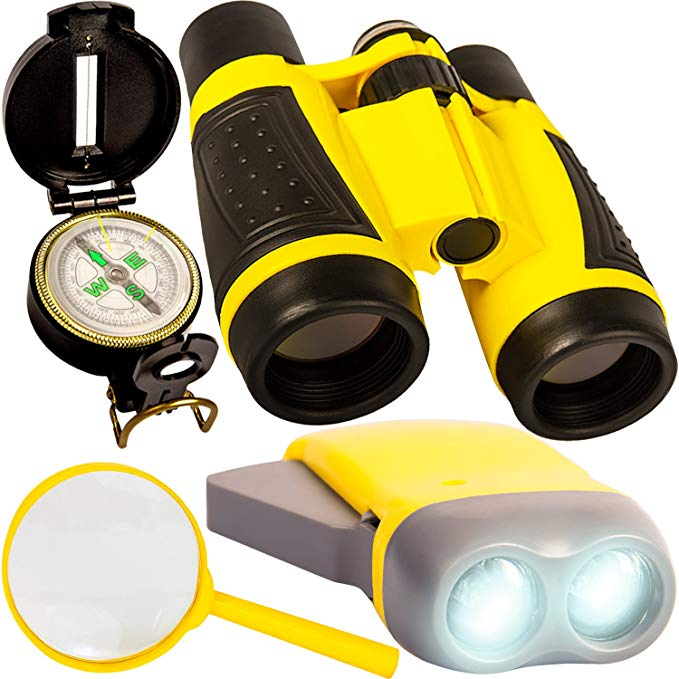 Have you ever loved collecting bugs as a kid? This gift must remind you of all the fun adventures you had in the backyard or a garden. This is the best gift for 7 years old girl who loves adventure and spending time in the nature.
Take it along on nature treks, camping in the jungle, hiking trips, and all outdoors activities. The kids just love the outdoor activities and this gift makes them enjoy these activities with zeal.

7. Kiddo Gardening Tools in Pink and Purple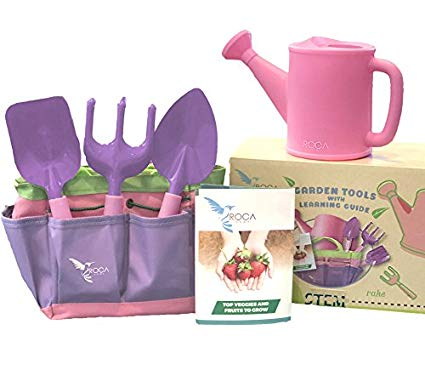 Your little one can help you with gardening using these cute and handy tools that the 7 year old girl can hold and use. If she loves watering plants and the watering can at your home is too heavy for her to lift, the can that comes with this gift is something that she can easily lift and water the plants and flowers.
Kids at a tender age can learn gardening and planting flowers with this small and handy gardening tools kit.

8. Cat Ear Headbands With Corsages
These are cute set of presents for 7 year olds who love to dress their hair when attending events, festivals, and ceremonies. These set of headbands come with changeable cat ears. Your little one can choose from different set of colors for cat ears and experiment with them.
The accessories that this kit comes from can let your kid share them with their best friends and playmates. An accessory that your little one can wear on playdates and birthdays.

9. Pink Art Studio With 140 Coloring Supplies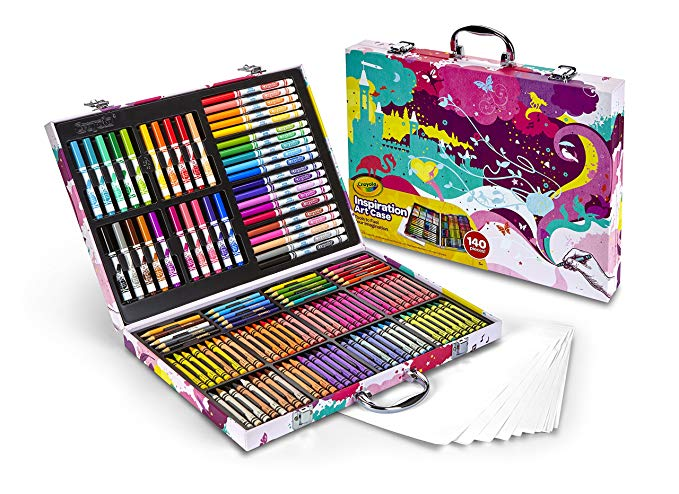 These are beautiful gifts girls age 7 who love their drawing and painting hobbies. The gift comes with a bag so your little one can carry them anywhere and start painting. Let your kid explore their inner artist when out in nature and outdoors learning to paint still life, objects, and anything that interests them.
It boosts their fine motor skills, create landscape art, decorate t-shirts, and do many more artworks with the pencils, crayons, paints, and markers that come with this art studio kit.

10. Beginners Sewing Kit For Girls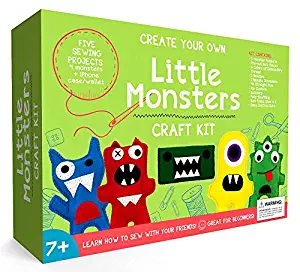 A sewing kit with instructions and mini projects is one of the wonderful gift ideas for 7 yr old girl who loves arts and crafts. This is a learning and group activity that lets the kid enjoy creating sewing projects for hours together and bond with her friends and group mates.
The kid can have a proud moment creating sewing and craft projects of fun and wearable items with this gift kit. A good gift to foster creative and imagination in the younger kid.

11. Cute And Blinking Unicorn Soft Toy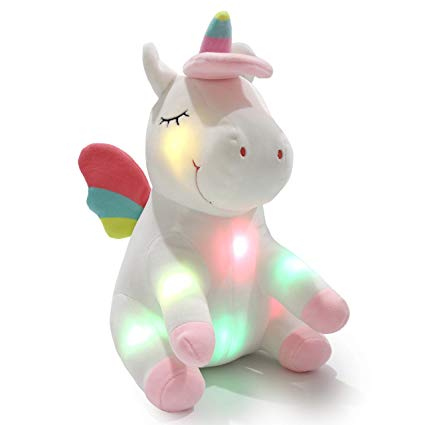 One of the pretty and colorful gifts for 7 year girl is this blinking and cute unicorn soft toy. Your little princess will love this companion who will love to spend time with her when she does her homeworks, plays in the playhouse, and accompanies her in all of her adventure and activities.
A washable and a cute soft toy that has a chubby chin is a gift your 7 year old girl will feel excited to have on her birthday. A soft and cute huggable toy for your little one that she will simply adore.

12. Kids Waterproof Camera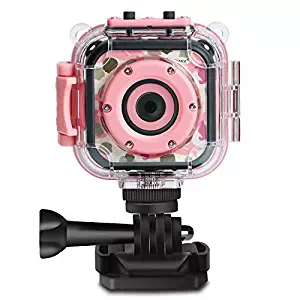 Your little one can turn into a photographer with gift. With a waterproof camera she can take beautiful pictures of the sea life underwater while snorkeling or scuba diving, take scenic pictures in the rain, and enhance her skills in nature photography. A waterproof camera promotes creativity and imagination in a child.
They can also capture beautiful moments with family and friends with this camera. Taking pictures on every occasion and scrapbooking can make their childhood memories wonderful forever.

13. Flying Ball Toys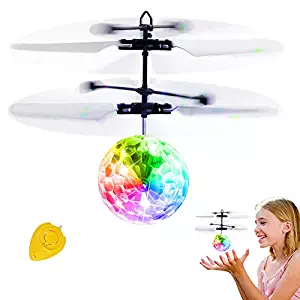 Fun toys for 7 year olds that the kids can control with their hands. This is a unique toy that you can gift for the child to have fun time. The ball of this toy senses what is underneath it. A lightweight and an interactive toy for the younger kid to play in between their homework sessions to relax and get refreshed.
A cool gift that kids that age enjoy playing with along with their playmates and solo. The ball does not break when it collides with any other objects. It only stops spinning. A visual treat for kids when they play with this unique toy that you can gift on their birthday.

14. Magnet Color Tiles For Creative Time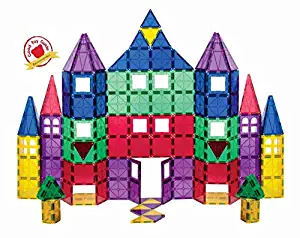 Boost the creativity of the 7 year old girl by presenting her the colorful magnetic tiles on her birthday. She will enjoy building 3D structures with these tiles, use her imagination to build structures in various designs.
It also come up with pop up tiles that has letters that is used for learning. Hours of interactive entertainment and learning is what the child experiences through this interactive toy.

15. Scented Bath Bombs and Sea Animal Toys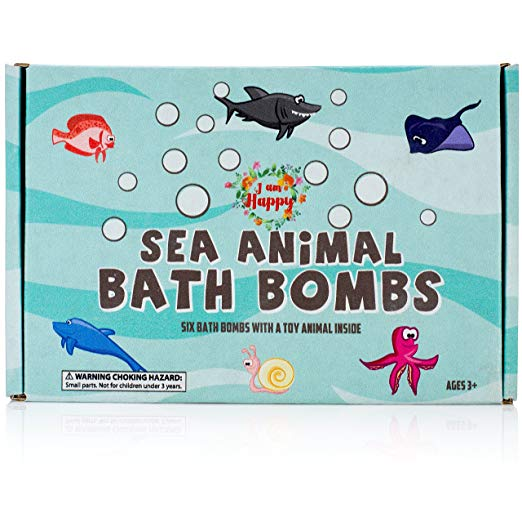 Your kid will not throw a tantrum for taking bath when you gift them these scented bath bombs that have sea animal toys. There are unicorns, mermaids, and many other sea creatures that the kid can have fun with during their bathing time.
You can teach the kids about the sea animals and let them enjoy the bubble bath. With this gift the kid will no more be a pain when it comes to taking their bath daily.

16. Draw Wearing The Googly Eyes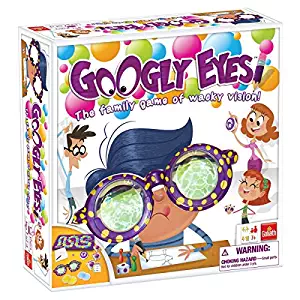 Have fun drawing on the paper by placing the Googly Eye goggles on your eyes. Then let your playmates guess what the drawing was supposed to be. This is a fun game that you can play with family and friends. A unique gift to give to your 7 year old on her birthday.
When you draw something on a piece of paper using these googles it produces hilarious results. One of the challenges of this drawing game wearing these googles is to be able to draw straight.

17. Find The Hidden Picture Board Game
A fun game and a group activity game for the 7 year olds to play solo or with their playmates. There are many objects in the game. You have to use your observation to match the object and identify the hidden object in the game. This game can be enjoyed by 2 to 6 players at a time.
A fun time for holidays and festivals with the kids you can have playing this game. If you are thinking what to buy a 7 year old for her birthday, this is the game you can gift.

18. Roller Coster Challenge Stem Board Game
This is a fun game which tests your logical reasoning and lets you build stem sets. This is one of the constructive games that the kids can spend time with. It has many posts and tracks that makes for hours of fun and activities for the girls and her playmates to play.
Enjoy the multi-level challenge of this game with your family and friends. A time for non-stop fun when you give this game from amongst the birthday gifts for 7 year old girl.

19. Unicorn Themed Jumper Game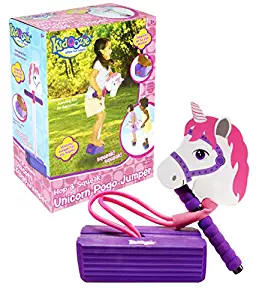 This is a leisure game activity for a 7 year old kid who can play on this jumper in the garden or the backyard and have fun. It keeps the child away from getting addicted to the digital world and keeps the child engaged in outdoor and healthy activities.
Your child can learn to appreciate nature and spend time in better ways through these activity outdoor games.

20. Disney Princess Dress UP Game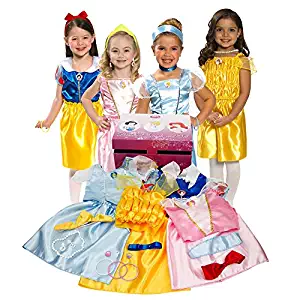 Girls that age just love dress up games. This is one of the best gift sets that you can give a 7 year old girl. She can store these dress games in her trunk and play the princess games with her playmates. Gift the 7 year old girl that items that she loves.
Every little girl loves her princess dress and games. Dressing up like princess from these outfits is a joyous activity for the 7 year olds. This is one of the lovely presents that you can give the 7 year old on her birthday.

21. Musical Ice Cream Cart Game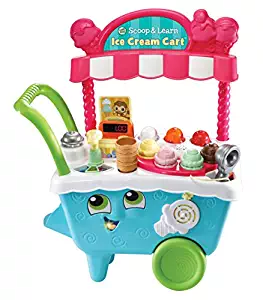 Kids love ice cream, don't they? This is the ice cream cart that you can gift the kid on their birthday. This makes for a unique and a fun gift for the 7 year old girl on her birthday. Kids at this age will love playing this musical game that comes with different ice cream flavors.
The kids can push this cart that places musical sounds as the cart is pushed. This is a fun game for the kids to play apart from dolls and board games.

22. Archery Bow And Arrow Set
A superb game set for the 7 year old to enjoy outdoors. Kids as well as parents will be happy to play with the child with the bow and arrow archery set. It comes with a cup holder to hold the arrows. The strings are plastic and easy on the sensitive skin of the child.
One of the favourite gifts that the little one can receive on her birthday. Outdoors are more fun with the archery games, boosting her focus and concentration levels.

23. Building Blocks Construction Set Toys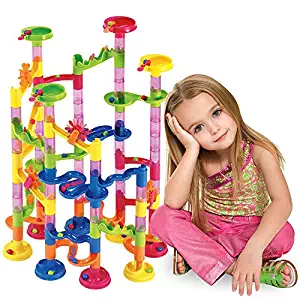 One of the best gifts that you can give to a 7 year old girl on her birthday are these sets. The child can play for hours constructing the steps and blocks making structures. It boosts her creativity and lets her come up with novel ideas to to assemble the toys.
Kids use their imagination to construct these sets and enjoy these activities. It increases their focus and lets them spend time on constructive activities.

24. Sewing Set Hobby Craft
This is a gift that you can give a 7 year old girl to foster her artistic and creative talents. During traveling and holidays, these are the hobbies that the kids love pursuing. They can create many hobby art with this portable sewing kit.
It comes with all that tools and accessories needed for creating sewing projects. Kids can make fluff toys, and many more crafts with the felt fabrics and accessories.

25. Straw Block Toy Sets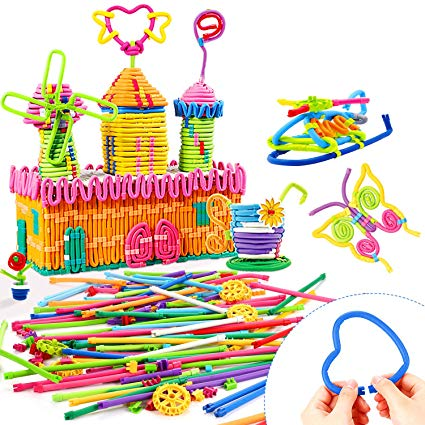 A fun game for a 7 year old to play with her friends. This is a colorful set of straw that is used for constructing structures using imagination and creativity. It hones the skills of the child in creativity as well as multifunctional aspects.
The kids can construct flowers, lorries, flowers, and many more items using the straws in this set. They are twistable straws that have flexibility and develop diverse set of skills in the kids.

26. Portable Dollhouse And Accessories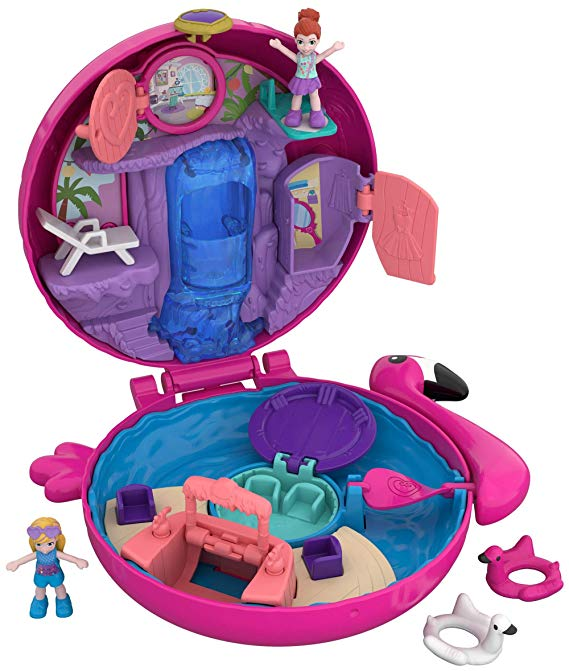 A thematic doll house game that the 7 year old girls will love. They can carry them along with them during holidays and festivals and enjoy playing the doll games with the mini dollhouse and accessories.
Inside each pocket there is a tiny secret hidden that the kids can explore and find out. A nice and a cute game for the 7 year old to enjoy during leisure. A game that the girls that age will love playing.

27. Horse Toy With Accessories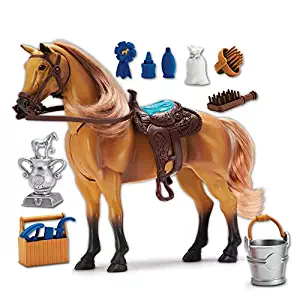 If you cannot ride a pony, you can still enjoy playing with the horse toy, grooming it, and playing with this toy along with your playmates. This is one of the simple games that the kids of that age can enjoy playing with.
It comes with a tiny cleaning bucket, a grooming brush, and accessories. You can also use this as a decor item amongst all the knick knacks in your showcase. Girls love playing with toys that come with grooming kits.

28. Barbie Style Trike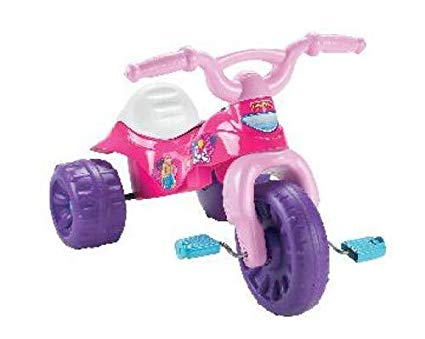 A beautiful barbie trike that comes in pink color and three tyres for the baby girl to ride in the backyard and outdoors. They will enjoy their time outdoors viewing the nature and paddling the trike with easy. A good activity during the leisure time after school.
A daily ride on this trike can refresh the kid from physical and mental strain of the schoolwork and performance pressures. The child can perform better when these activities are included in their daily routine.

29. Toy Vanity Sets For Girls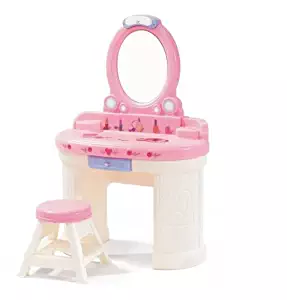 This is a cute vanity set that has a mirror and a tiny seat that the 7 year old kid can play with. A beautiful gifts for her birthday for the girl to play with. It has a drawer and makeup in miniature models that the kid can enjoy playing with.
This is a beautiful pretend game that the girls enjoy playing at this age. They love pretending like adults and playing makeup and dress up pretend games. This is the gift that the 7 year old girls will love.

30. Vintage Snow Cone Maker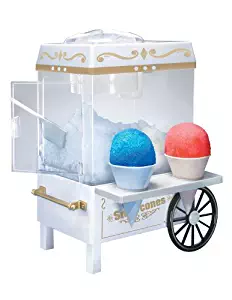 A cute toy that the girls with enjoy playing with that has cones, syrups, and cups. They love playing the kitchen and cooking games. This is a miniature snow cone model that comes with built-in switch and features. Girls will love ice scoops with liquids and colors.
Kids and adults together can play with this vintage piece to come with cups. Kids as well as adults can use this vintage cone to come up prepare slushes and drinks.

31. Princess Playhouse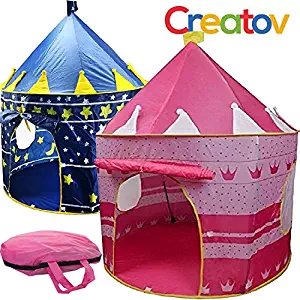 These are cute playhouses that you can gift a 7 year old girl. She will enjoy playing with her playmates inside the playhouse with dolls and many games. Kids can enjoy their playtime inside the playhouse and bond well with each other. It increases their coordination and team building skills playing inside this tent house.
They can also play with their pets inside this tent house. A playhouse is a must for kids that age. It helps them relax and play in their own space, chatting, and having fun with their playmates.

32. Disney Frozen Playground For Girls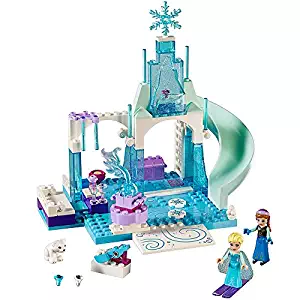 Everybody loves Disney themes. Right from adults to kids. Girls of that age just love this thematic disney playground that they can play with their playmates for hours and enjoy the princess games. It also comes with LEGO construction sets that your kid can enjoy playing with this combination Disney and LEGO set.
This is a beautiful toy set to gift where the kids can build their own sets with their imagination. There are also miniature dolls that the girls will love playing with. This is the from the best birthday gifts for 7 year old girl on her birthday.