Last updated on June 3rd, 2022 at 10:15 pm
Toddlers at the age of 3 have learnt their nursery rhymes and love their time with dolls and indoor games. There are umpteen options for games and accessories to gift the cute toddler on her third birthday. A time full of joy and celebration, celebrating the innocence, and ushering them into another year of fun and learning of life. You can choose from the prettiest and cutest birthday gift for a 3 year old girl that will make her happy and use the gift for long and have fond memories remembering you for the gift.
You can choose from numerous innovative and creative games for the toddler, fashion and styling items, learning and activity products and more to make the life of the toddler interesting and full of exciting things to see and learn. Pick the best birthday gift from the list to make your little one happy on her birthday.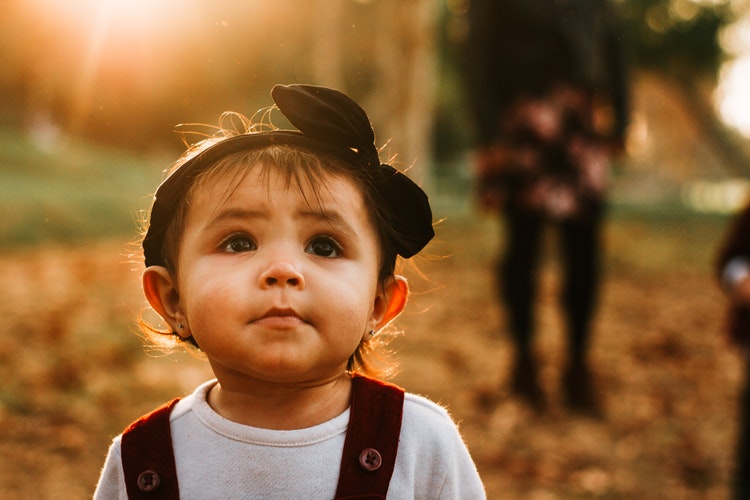 Cute Birthday Gifts For 3 Year Old Girl
1.
Headband Bows And Hair Accessories
These are cute accessories for the little one that you can give on her birthday. They are made in lace and flowers and look absolutely adorable on the 3 year old kid. One of the sweetest gifts for 3 year old girl is this headband set. She can choose from various designs and colors from the set and wear them on different dresses. Girls will adore this gift and wear them with happiness when they dress up for parties or events.
2. Princess Dress Up Accessories
Little girls love playing the princess. These are the dress up accessories for your little one that you can give as a gift. They come with tiaras, wands, jewelry that is embellished with stones, and many other jewelry items. This is the gift set that brings a lot of joy to the girl's life lets her have dress up games with her friends. The set comes with more than one pair of princess dress up accessories. Girls can play with their playmates all of the role playing games and have a lot of fun. One of the cute gifts for 3 year old girl that you can present on her birthday.
3. Ice Cream Cart Game
A sweet and nice game that the toddlers will enjoy playing in their leisure time. This is a game that comes with instructions. It comes in flavors of ice cream with combinations that the kids can choose from. It also has activity cards that has many games for the kids to play and have a fun time. This is a unique birthday gift that you can give a 3 year old on her birthday. The ice cream cart is also equipped with musical melodies.
4. Anti-grip Sock Set With Cute Prints
These are a cute set of socks for a 3 year old girl. They come in all interesting colors. Kids will love playing and walking around in these colorful socks that have soft fabric and do not let the toddler slip wearing them. They go well with most of the dresses and outfits. Gift these creative and useful presents to a toddler on their birthday. These are the kind of gifts that last long and the toddler will love walking in them.
5. Piano With Microphone For Toddlers
Kids can develop their musical talent early on with this piano. It is portable, made in plastic, and comes with demo songs that the kids can learn and play. Kids can play as well as record their songs as it comes with a microphone and a keyboard. It helps them develop multiple skills at many levels. Kids will delight themselves with many hours of play in singing and learning the instrument. Since the piano is lightweight and smaller in size it snugly fits into any space. One of the best gifts for 3 yr old girl is this piano kit.
6. Castle Play Tent With Glow in The Dark Stars
A castle play tent is one of the popular gift ideas for 3 yr old girl to present on her birthday. It can be used outdoors when you go camping or hiking. Your little princess can stay in her castle in the indoors as well as outdoors and do many activities that involve creativity and imagination. It can be placed in the backyard of the home where she can have a lot of fun with her playmates playing the princess games and many other outdoor games.
7. Pretend Play Table With Toy Utensils
A sweet looking table with plastic utensils that the kids can play with. Toddlers at this age love playing the house and kitchen pretend games. They usually play with the utensils at home and it could hurt them. This is a gift that is safe to use and enjoyable to play with. One of the gifts for three year old girl is this pretend play set. It has a tea set and pretend food. Girls can have a fun time playing with their playmates.
8. Jungle Animal Toy Musical Set
This is a musical and a beautiful playset that comes with stuffed animal toys that make sounds of real animals. Kids can learn about the different sounds coming from different animals. One of the cutest presents for 3 yr old girl is this set that keeps them entertained all the time. They can play endlessly with stuffed toys without getting bored. These huggable animal toys are adorable and kids will simply love them.
9. Picnic Basket For Toddlers
A cute picnic basket that comes with colorful pretend food. One of the sweetest gifts for 3 year girl is this pretend picnic basket with play food. It has forks, cups, and all the items that are needed in a picnic basket. Toddlers can play in the park or the backyard of their homes with this basket. This is a picnic basket that comes with many musical sounds that makes it a lot of fun to play with it. Kids can learn social skills playing with this picnic basket kit. Kids will love playing with the picnic basket and the items that come along with it.
10. Colorful Flutes For Toddlers
A musical birthday present for 3 year old girl are these set of colorful flutes. Kids can learn to play rhythm and sounds on these flutes. The little hands can play the flute easily and learn a new skill and add a feather in their cap. They are lightweight and pretty and easy to play. This is a simple musical instrument that beginners can learn easily. It develops multiple skills in the child and boosts their creativity in making their own music.
11. Interactive Nursery Rhymes Book
Kids can sing, read, and listen to the nursery rhymes from this interactive musical book. A great 3 year old birthday gift idea is to present this book on the birthday of the little one. It makes their learning easy as this book has colorful images and sounds that make learning fun and easy. The book comes with musical buttons on each page that play the sound and let your listen to the rhymes. Read it along with your little one and strengthen your bond with them.
12. Cute And Assorted Hair Clips And Accessories
These are lovely and adorable hair clips, bow clips, and creative hair accessories for the kids. They come in the themes and motifs of rainbows, flowers, hearts, and more. Toddlers will look super cute wearing them. This is the gift set that gives them a lot of choices to pick a clip that goes well with their dress. One of the creative present ideas for 3 year old girl is this hair clip set that comes in different colors, sequins, and materials.
13. Crystal Studded Toddler Sandals
This is the cutest gift that you can give the little princess on her birthday. She will prance around in these crystal studded shoes that is made in the color of the golden hue. A nice pair of shoes that the toddler will love wearing, walking, and running in them. A beautiful gift for the kid who cannot stop loving her favorite gift and loves to show it off to her friends and playmates.
14. Toddler Vest and Golden Dotted Bubble Skirt
A pretty birthday gift to give the toddler who looks cute and charming in this two piece dress. They can wear this bubble skirt for parties, celebrations, and other occasions. Your little one will feel like a princess who is on a stroll. A gift that brings a lot of compliments for the kid. Your little angel will be happy dancing and walking in this pretty dress that she can show off to her friends. If you are thinking what to buy a 3 yr old girl this is the dress to go with.
15. Retro Sunglasses For Kids
These are pretty sunglasses that come in a soft pouch and look adorable on the kids. A nice gift for the birthday girl on her birthday that makes her look stylish and charming. Kids can look cute and chic wearing them on all of the outfits and dresses. It also protects their eyes from the harsh UV rays and gives them a stunning look. The polka dots printed shades for kids is a cool gift to give the toddler on her birthday. It is lightweight and unbreakable. Something that the kids can use for a longer time.
16. Minnie Mouse Toddler Pink Pillow
A nice gift to give the three year old on her birthday is this minnie mouse printed pillow. The little angel can decorate this pillow in her room and rest on it in her leisure time. This is a good room decor for the kid. She can cuddle with it and use it for reading and other activities. Nap time gets interesting with this cuddle pillow when you gift them this pretty pink pillow for their room.
17. Sand Play Set For An Enjoyable Beach Time
This is a sandbox that comes with many pieces where the kids can fill in the sand in the moulds and create many sand sculptures, castles, and shapes on the beach. When you go with the kids on the beach, you can carry this sandbox for them to have a good time creating many sculptures and shapes with the beach sand. This is a hassle-free way of creating sand art; something that the kids will love doing for long hours and enjoy their beach time.
18. Play Tunnel For Kids
Kids can play crawl games inside this tunnel and have a lot of fun with this activity. This is a safe tunnel to play in for the kids with non-toxic fabric. Kids can have a lot of activity with their toys playing inside this tunnel tent. Kids can interact with other kids playing inside this tunnel. It is easy to place it in the interior as well as outdoor area of the house. A cool birthday gift to give a toddler that helps them stay fit and builds their muscles.
19. Magnetic Puzzle Games For Toddlers
Gift the little one this magnetic puzzle box set that comes with a 100 pieces of thematic magnetic pads. It has many patterns for animals, flowers, and other patterns. Kids can have a good time playing with these sets using their creativity and imagination. It also comes with a board with a marker and eraser to write on. A fun activity for the kids to play with these magnets solving puzzles on the puzzle board.
20. Creative Funny Faces Game For Toddlers
This is a creative and unique games that let the toddlers use stickers to create funny faces. A nice game that generates laughter and fun. It develops multiple skills of the toddler when they play this game. It boosts their creativity, imagination, logical and critical thinking. Kids spend their time in constructive activities that bring them a lot of joy and develop skills in them. It sharpens their mind and makes their thinking versatile.
21. Ukulele Guitar For Kids
A beautiful gift that persuades your little one to develop real skills instead of playing with a smartphone and other devices. One of the melodious birthday gift for a 3 year old is this small sized Ukulele guitar. Kids can learn to play rhythms and songs on this guitar as it fits into their tiny hands. It is lightweight and toddlers can easily carry them along with them anywhere and play melodious tunes.
22. The Snacky Squirrel Game
A fun game where the kids have to find the matching acorn for the squirrel. This is a unique game to gift the kid on her birthday. Kids can play this game together and have interactive fun. This is a colorful game that helps in developing strategic thinking early on and many other skills. The kids can take turns and play this unique and innovative game. A nice game that you can play indoors or outdoors.
23. Racoon Rumpus Party Game
This is a unique game that the kids can play during the kid's parties. This is a game that comes with cards that have costumes that you have to match with the racoon card. A nice games that develop memory, color coordination, and many other skills in a 3 year old kid. It builds many skills in the kids as they keep playing this game. Roll out the dice and choose the costume card for the racoon to go with and have fun with the kids.
24. Chutes And Ladders Board Game
As a kid you must have played the classic game, snakes and ladders. This is a newer version of Snakes and Ladders and called the Chutes and Ladders and works the same with the roll of the dice. Kids can have fun playing this board game and spend a lot of time entertaining themselves. Preschoolers can play this classic board game to climb to the top of the ladder. Kids develop patience to sit through the game and put an end to their mischief when they focus on playing their game.
25. Candyland Board Game
Kids love Disney princesses. When you gift them this game, it is hours of fun playing this board game that has the popular Disney princess like Cinderella, Snow White, Belle, and Aurora. They move on the board with the roll of the dice and get the directions. This is a fun and an activity game that has colors and numbers that the 3 year old can enjoy playing with their playmates and adults. You can play as many times a day as you want and not a moment of boredom. Full your holidays with fun and laughter playing this board game with your kids.
26. Cute Toddler Backpack
A pretty and cute toddler backpack in pink that comes attached with a doll that is detachable is a perfect gift that you can give a 3 year old on her birthday. She will love carrying it with her, storing per candies, crayons, and knick knacks. A pretty and cute backpack that she can carry outdoors and have a lot of fun putting in her favorite snacks and toys in it. It comes with a bracelet and hairpins as a compliment with this backpack.
27. Pink Leaptop For kids
Kids can play on this mini leaptop and learn alphabets, numbers, songs, games, and music. It comes with 4 modes where the kids can enjoy learning different things. Kids can role play and teach all that they have learnt and have fun tinkering around this device. They can learn to spell their own name, and learn different spellings on this device. It also comes with fun animations that the kids love.
28. Disney Sound Book
A nice gift to give a 3 year old is this book that has musical sounds. It has many buttons and interactive games that let the kids have a lot of fun pressing the buttons on the pages, learning vocabulary, and many other skills. The kid can develop reading skills and build their imagination reading stories and having fun with other activities in this book. This is an interactive battery operated book that comes with pictures and sounds that the kids will love having fun with.
29. Toddler Travel Bag
A super cute and small sized travel bag in the theme of a ladybug. It comes in a soft material. It comes with adjustable straps and is lightweight. Your little one can store all of her favorite items, toys, snacks in this travel bag and travel anywhere with you. Take her to outdoor trips, zoo, camping under the stars, and many other places. She will absolutely love taking this bag along with her to these trips and look adorable in them.
30. Adorable Adjustable Ring Box
Gift this box of jewelry to the little one that comes with finger rings of assorted designs. These are the rings that come in the design of crown, butterflies, heart shapes, and different motifs. Girls adore wearing them on different dresses and when playing dress up games. They are in vibrant colors and adjustable. Kids can wear them for parties, celebrations, and festivals. A beautiful box of costume jewelry that comes with assorted rings and motifs.
31. Bedtime Songs Book With Buttons
Gift this melodious book that comes with bedtime songs and buttons. Kids can play this book during their bedtime and listen to the lullabies while going to sleep. Parents can find some more relaxing time when the kids go to sleep listening to these lullabies. They calm the babies and kids and put them to sound sleep. Kids can push buttons in the book to listen to the lullabies.
32. Fairy Set Costume For Kids
A very pretty and an adorable fairy costume that you can give as a birthday gift for a 3 year old girl. It comes with a flower tiara, a tutu, butterfly wings, a wand, and ribbons. Kids will love playing the fairy from the fairytale books wearing this costume. This is the most adorable kids at this age can wear and play the mock up fairy and princess games. A nice gift that the 3 year old will love on their birthday.