Last updated on June 3rd, 2022 at 11:14 pm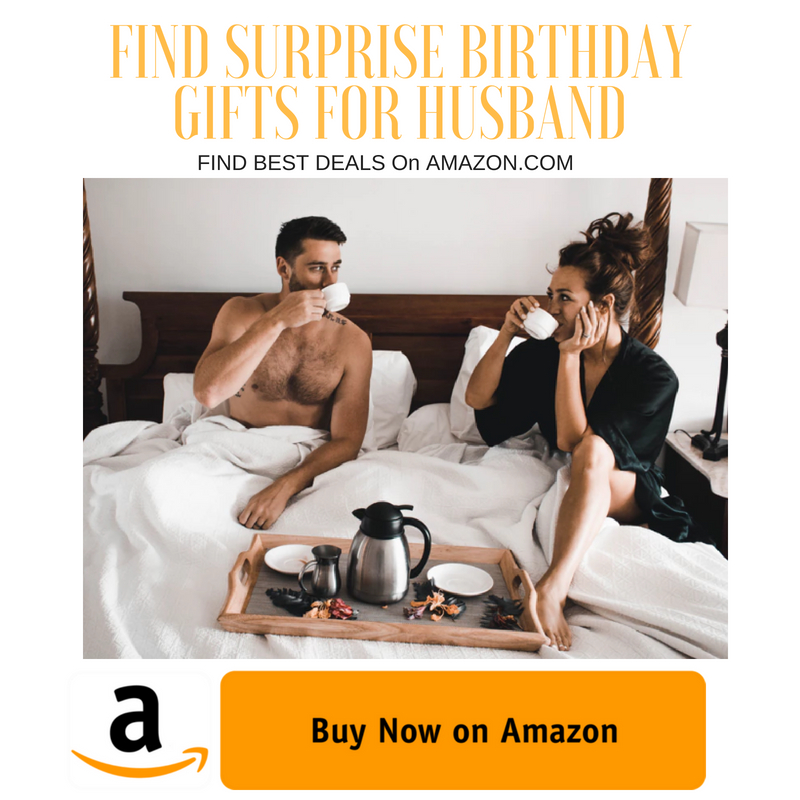 I was looking for some insights of people searching for surprise ideas and found that women are more interested in for their love partners, specially the wives.
So for all the wives, today I will be sharing a few good birthday surprise ideas for husband.
I have found that wives are generally more excited about celebrating their husband's birthday as compared to husband's excitement for their wife.
Surprises makes any birthday celebration memorable. So all the wives, you know what you have got to do to make your husband's birthday memorable, Just give him a big surprise.
I am very excited to make a list of interesting ideas that you would like to try out.
These surprises are fun, interesting, Romantic and spicy too. So have glance an over this interesting list.
Now allow me to share few awesome surprise ideas to you. I am sure you will love to explore each one in the list with keen interest.
Birthday surprise ideas for husband
1. Spicy Surprise
Romance has its own place but have you ever tried spicing up your romance? If not yet, then it is the perfect time to do it. As it will come up as a surprise for your husband.
Why don't you take an advantage of knowing this and use it surprise him on a bed? I know your first question would be, "What am I going to do?" but few ladies are smart and they exactly know what to do. So for those who don't know what to do, here is a deal.
Gift yourself to your husband on his birthday night. Yes, you got it right. What I mean by that is you have generally seen that gifts are wrapped up to be opened by the birthday person, in the same way, what if you wrap yourself with a ribbon and present yourself as his birthday gift.
I know your mind started rolling as it is a really interesting thing to do. Knot your self with the ribbon (which you can buy online), I mean just ribbon around your body. I am sure he will be surprised to see his gift.
2. A surprise Video
I understand that there must be his friends or relatives who won't be able to arrive to greet him for his birthday party.
So it's not to worry about, a surprise is a surprise when it is least expected. I am sure your husband also must be least expecting his old friends to greet.
With this situation here comes the plan. Try to find out the contacts of all his friends or relatives whom he haven't met from ages.
Ask them to make a few seconds of video where they can wish your husband for his birthday.
Collect all the videos from mail or any chatting app. Lastly, make a combined video of all the wishes from his friends and relatives.
Show it to him, he will get surprised and overwhelmed to see this video. You can also send him on WhatsApp when is working, to surprise him.
3. Fliers around the city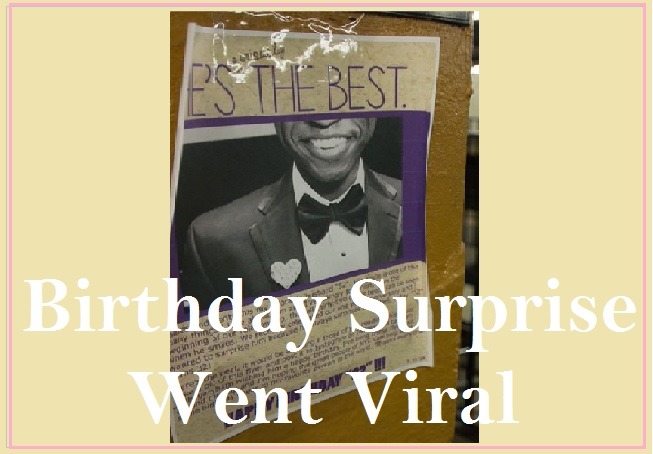 This idea came from an article where I read how a lady surprised her husband for his birthday. You will get stunned to know what she did for him.
She made some beautiful fliers where he mentioned that his husband's birthday is coming very soon.
She mentioned,"I want to make his birthday memorable, so please help me do so by wishing him on his social account and on his phone number".
On his birthday his phone got crazy as he was literary getting wishing messages every another minute.
He was overwhelmed when he got to know that this has been possible just because of his wife. So you can also do something like this if you really want to give your husband a big surprise.
4. Sexy hidden note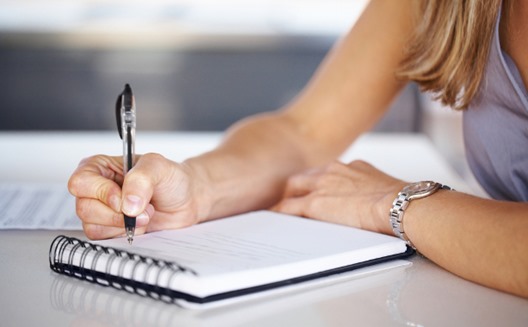 Here is this new interesting thing you surely want to do it. Your husband most probably is a working professional or may be he must be having its own business and office. So here is the idea:
Write down some naughty notes on different papers or notes. Find the best places where you can hide these notes.
You have to hide these notes in things which he takes to the office, i.e you can hide the notes in his diary, his bag, his launch box, in his shirt's pocket, etc..
You can also hide these notes in places where his eye balls can easily catch those notes, i.e, his working table, his room, in the toilet, car dashboard, etc..
It will be like a treasure hunt and they are always interesting.
5. Newspaper Corner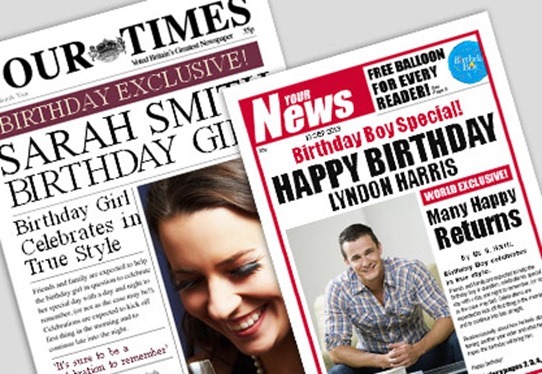 This is a really interesting and unique thing you would like to try out to surprise your husband for his birthday. You must be knowing that you can buy some spaces and slot in a newspaper for advertisement.
Have you ever thought of using those slots for personal use, I am sure most of you have not.
So here is the deal, book a slot in a newspaper which he reads every day. Use this slot to showcase his birthday. Use some awesome headlines and taglines to wish him. You can also use a personalized picture of him.
I am sure he will be flattered to see that slot. He will be surprised to see this and that you can imagine how much he will be.
If he tells you about the same, then you can tell him that you have done it for him to make his birthday memorable.
I am sure the whole day he will be like the king of the world and he would also flaunt that newspaper clipping to his friends.
6. Colleagues wishes surprise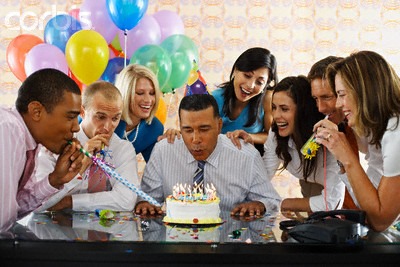 If you, his close friends or family members wish him then I guess there will be no surprise but what about when people he is hardly acquainted with wishes him. I think that will be a surprise.
So the idea is to tell his office friends secretly that it's his birthday today and ask them to wish him. Also, you can ask those friends to spread the words to all his office people to wish him.
He will be really surprised to see people wishing him who have never been introduced and that will make it the best surprise for your husband.
7. Hobby Gift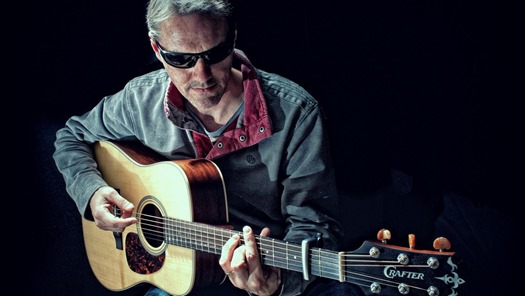 Do you know what your husband's hobbies are or may be what are his things of interest?
I am sure many of you must be knowing something or the other about your husband. If you still don't know about it, then first find out what are his hobbies.
The best way you can surprise someone is by gifting something which he/she is interested in more than other things.
I am especially talking about the gift related to hobbies. So find out what are his hobbies or may be of his interest.
8. Radio broadcasting
Have you ever thought of broadcasting a birthday wish for your dear ones? If it is something new you found here, then go for it. Try it out for your husband and see his reactions.
Find out the local stations which let you do this. You can organize and plan how you want to wish on a radio broadcast. Also, you have to plan out that the radio should be ON matching the broadcast timing.
9. Flirty Surprise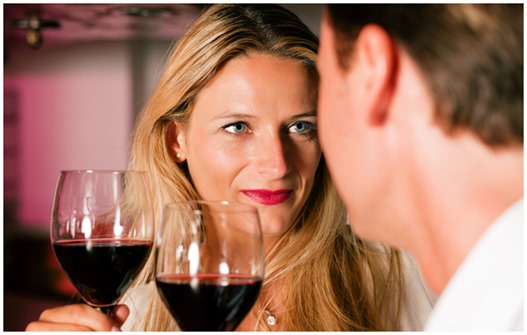 When was the last time have you flirted with him? Do you remember? If probably some years, then this is perfect to surprise him.
All you need to do is sharpen up your flirting skills again and flirt with him. It will really make him feel alive as seeing you flirting after ages.
10. Overwhelming Scrapbook
You must have enjoyed and witnessed many moments together in past. Why don't you make a scrapbook on those moments.
This will take little efforts from your end but believe me, at the end, it is worth doing.
Take a scrapbook and collect all the pictures of those moments. You can dig some pictures from his social account or maybe from his cell phone, etc..
Make the best use of the pictures and with each picture, write what you felt at that moment. Use your creative skills to make it really awesome.
11. Surprise party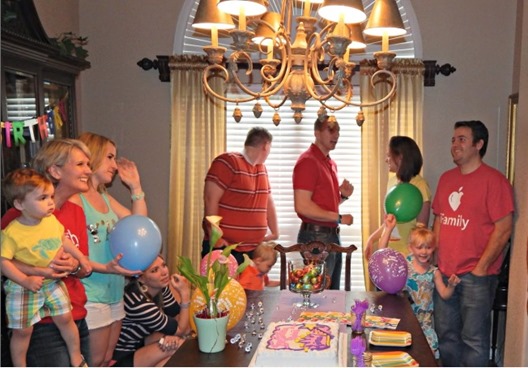 Throw a surprise party for him. I know its quite common idea but its worth it. Call all his friends, colleagues and family members to join in for a surprise for him.
You can do anything from arranging a dinner to a loud party, whatever you want. Surprise party are always awesome as there is so much excitement.
12. Create a music video for him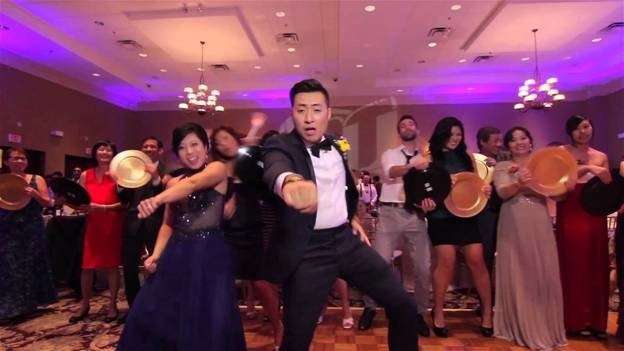 Your husband will love to have a music video dedicated to him as a gift. You have to just collect his favorite photos and play the right music in the background by selecting it.
For that, you will need to take help of free sites such as "Slide" and "Animoto.com" which will help execute your music video.
13. King for a day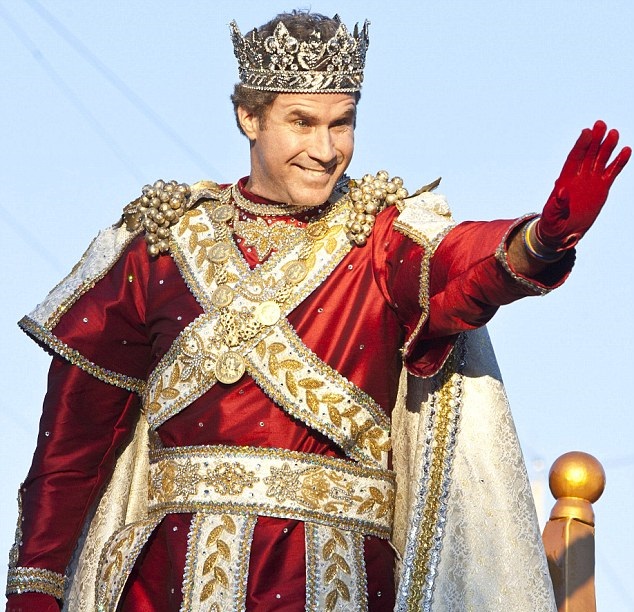 Treat your husband like a King on his birthday and fulfill all his wishes and wants on his special day which comes once in a year.
He will feel loved on that day as you will remain attentive to all his needs and will take care of all his wants such as you will serve him with his favorite breakfast dishes in the morning.
Go with him to the movie-theatre for watching his favorite movie, serve him with delicious food for lunch and dinner and make him feel pampered all through the day.
He will just feel special and ecstatic by the royal treatment he receives and it will be an unforgettable experience for him.
14. Guess who's coming to dinner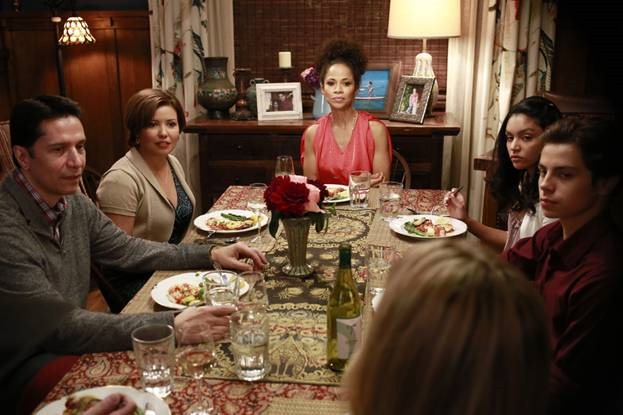 Without letting him know to arrange a surprise dinner party on his birthday and invite his best friends or favorite people at the dinner party.
Invite his in-laws, colleagues, relatives or whoever he likes to have at his dinner party and let him enjoy and celebrate the surprise dinner party with them.
15. Write a letter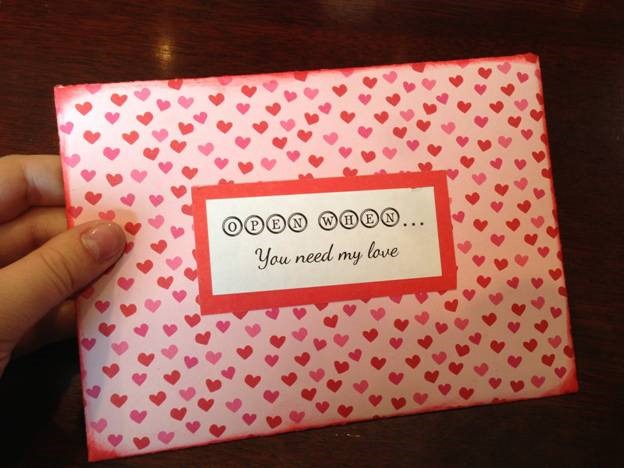 Let him know your thoughts and feelings and how much you care for him.
Write a letter to him about how much you love him and write about your memories with him in the past year and what would you expect from him in the forthcoming year.
Then seal the letter with a nice envelope by spraying a little fragrant perfume and give it to him.
When he will open the letter as a surprise from you he will surely love your romantic idea of caring and giving your extra attention to him.
16. Romantic getaways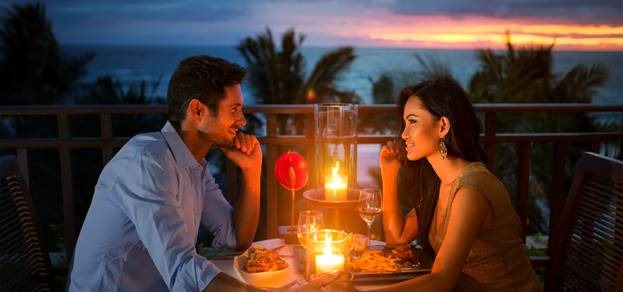 This will be a unique birthday surprise gift for husband and he will surely love to go for a planned romantic getaway with you.
Plan a romantic getaway for him in advance and choose a romantic getaway as per his liking and spend a day with him in his favorite hotel getaway destination.
Then plan a dinner with him and enjoy the nightlife at the getaway destination or if possible go for camping with him. Watch out for the beautiful sunset until you see the night stars and enjoy the evening with him.
He will surely love the idea and planning done by you for going to the getaway destination and will thoroughly enjoy it.
17. Plan a gift basket for him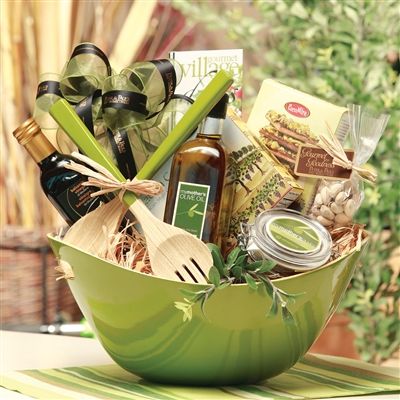 Plan for this special day several months in advance when you will choose useful items for him which will prove useful to him. Buy those items from sale and wrap them in a gift box with ribbons.
Collect such many gifts and put them in a basket until his birthday arrives and on his birthday surprise him with your opulent gifts which he will surely like for your love and appreciation for him.
18. Cook something for him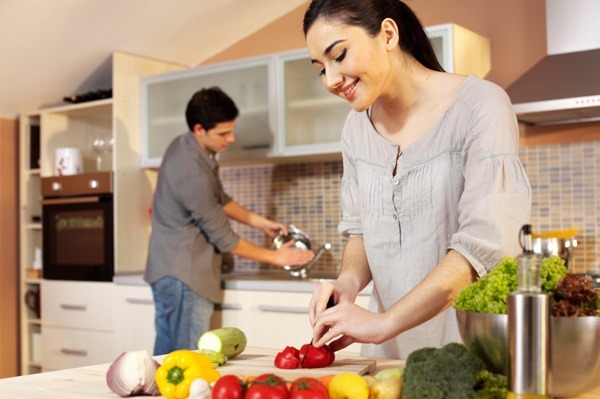 It is said that a woman can know his man's heart through his stomach, then what better it would be for a woman to cook for her husband and make his special day enjoyable.
On his special day plan and prepare delicious food which he likes from morning breakfast to the various food items which you will prepare for him for lunch and dinner to the preparation of his favorite desserts.
Also while serving him tea prepare his favorite goodies and make this day an unforgettable day for him in which he will love all your food preparations and will also help you in the kitchen to prepare them.
19. Plan to enjoy his favorite sport
Does he love to watch football or baseball and if these tournaments fall during his birthday then you can surely enjoy with him by booking arena or stadium tickets for a football or baseball game which is being played as a college or a high school game in your local area.
You can take a big blanket with you to the stadium to watch the game along with hot cocoa or Coke and cheer the supporting team while they are playing.
Your husband will surely like your idea of watching his favorite sport on his birthday.
20. A week of special series of dinners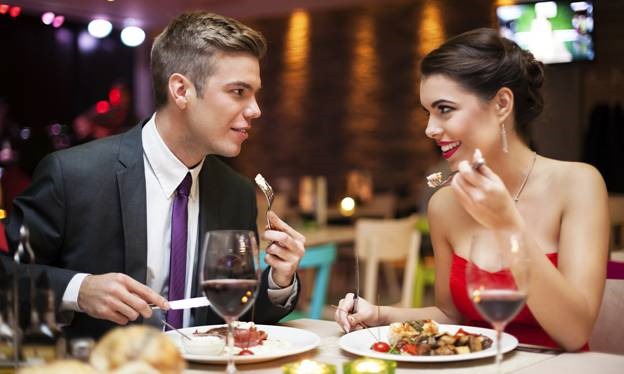 It will be a wonderful idea when you along with your husband will plan a dinner week and will go out for dinner with him every night for the entire week in various restaurants in the city that offer various cuisines from different countries.
Choose every night a different country cuisine without living the city and have an international taste every night such as every night have one international cuisine for dinner such as try Mexican food, Italian food, Thai food, Indian food.
There are many options to choose from and enjoy each evening of the week from a specialty cuisine restaurant that will appeal to his and your taste.
21. Give him a picture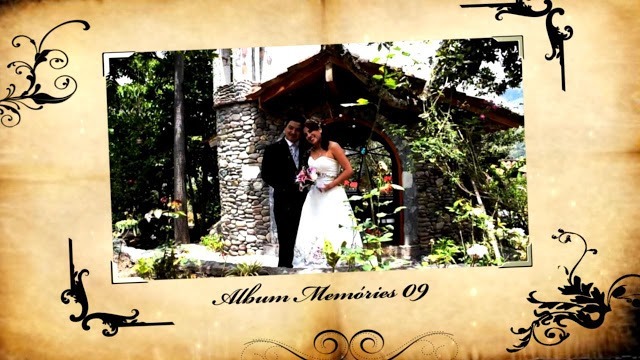 Collect photographs or pictures of your past memories with him such as when you met him for the first time and where was that place you met him, when you got married with him, when you became a mother of his first baby.
Take pictures of all those past memories and frame them together for him to see as a surprise on his birthday and let him know that how much you love and care for him.
22. Choose wisely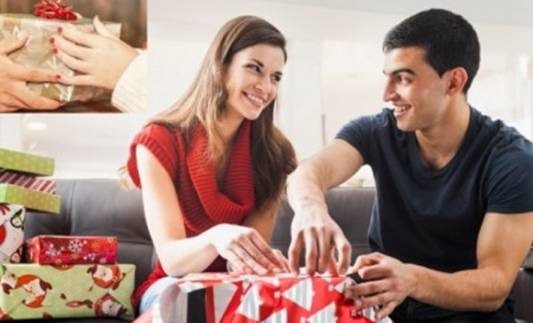 Before his birthday, your husband might be hinting to you for a specific gift he may want to have throughout the year and you will be also paying attention to it by guessing out for that gift as per his hobby or liking.
He may have mentioned to you that gift often through the year but have not bought it yet; therefore you have now got a chance to surprise him by giving his desired gift on his birthday by bringing that smile and joy on his special day as you remembered the gift he always wanted.
23. Get him to meet his celebrity crush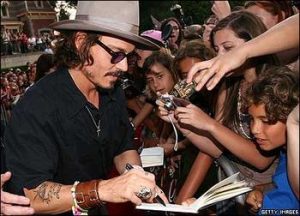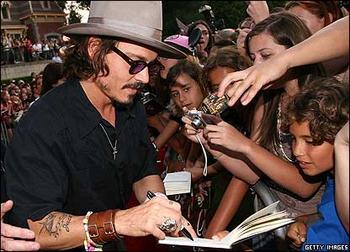 We all grow old by worshipping a specific celebrity and always wants to be with him or spend a special moment with him but this whim fades away as we get involved in our daily routine and also for the fact that we start considering it a distant dream.
Try to connect the dots and look for the PR person and try and arrange for a special birthday surprise wish.
24. The older gang get together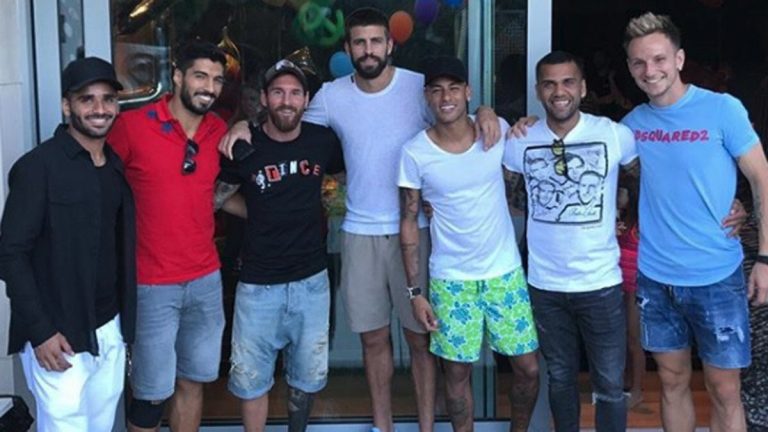 It is the people around us who play an integral role in our life whether it is small or big we often forget those whom we used to hang out or spend our time with.
Get in touch with those people who have played an important part in his life and are no longer in touch with him. Get all his closed ones under one roof to bring in your husbands birthday.
25. Get a tattoo for him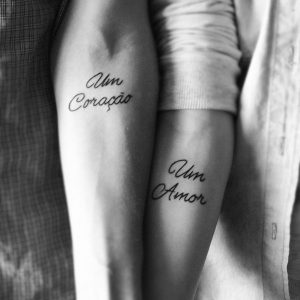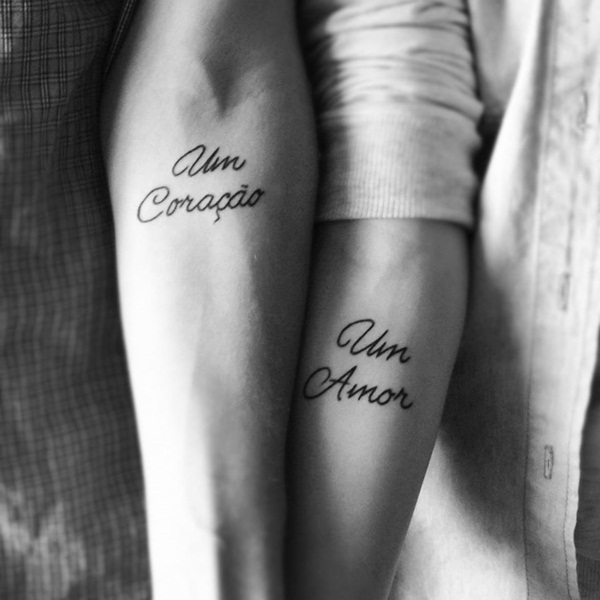 When we do special it always holds an important place in a persons life and when it comes to our husband it will definitely hold a special place in his heart through his entire life.
Get a permanent tattoo of his name written on your body which expresses how he holds a special place in your life.
The impression of impressive things always remains in our minds so this time it is your turn.
26. Make it a festival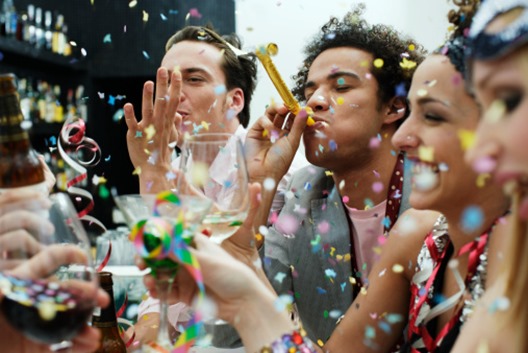 When we celebrate in person on a small scale it becomes a celebration and we celebrate with the mass it becomes a festival.
This time plan a surprise birthday festival for your husband.
Start From the point of his workplace to the point he reaches back home each and every step just spread the word through posters and small commercial hoarding or banner.
Make people around him wear a T-shirt of his name.
27. Flash-mob bonanza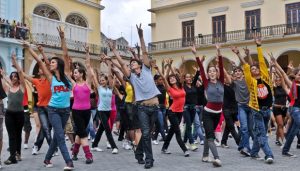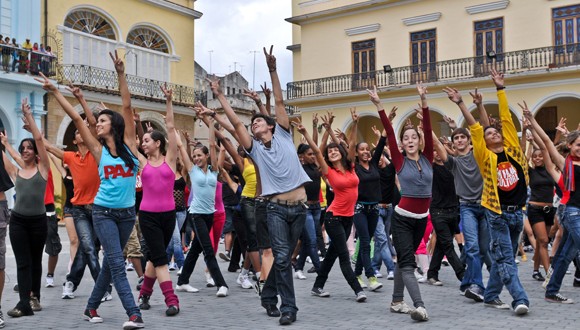 You think you have done everything on his birthdays and there is not any much left that is equally impactful and surprising then you are wrong.
Try to impress him with this innovative way. Organise a random well choreographed Flashmob on your husband birthday.
Where it starts with a dance and ends with the birthday chant all over. And will become more impactful when you yourself participate in this activity.
28. Get a sculpture build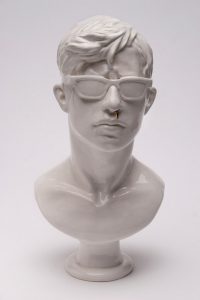 To those whom we adore always wants to keep them as it is, we do such things by capturing a memory or draw a sketch but to make it more unique and innovative surprise for your lovely husband present him a sculpture.
This sculpture should resemble your husband which can add more sense of relatability to your present.
Place it in front of your husband and capture the first emotion through your eyes.
29. Favorite dishes on the menu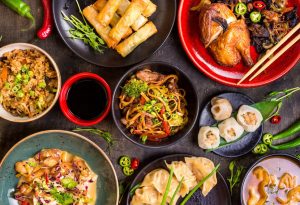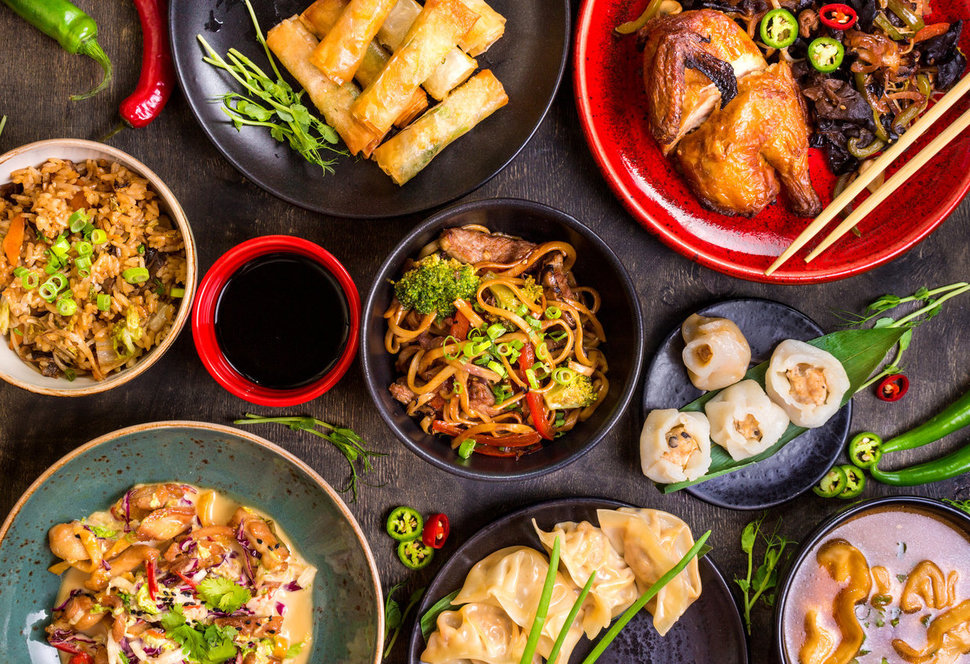 'Way to a man's heart goes through his stomach' is an old saying but it still holds perfectly true.
What special you can do on your lovey-dovey husbands birthday is to make everything from starter to the meal of his choice and end it with the dessert which will complete the whole process of feasting
So what are your thoughts over these birthday surprise ideas for husband. I am sure you must have liked these ideas.
Do you also have some ideas or would you like to share any experience, please feel free to share with us.
Remember to make this the best surprise for your husband's birthday you have to do things that are least expected to him. Best wishes!