Last updated on May 9th, 2022 at 07:01 am
It is quite a task to find some really nice 70th birthday gift ideas for someone special because at this age you have very less option to consider. So to help you in this, i have shortlisted some of the best 70th birthday ideas, particularly gifts for 70 year old person.
---
They are old enough to be amused by your usual gifts. They have seen life and have accepted gifts throughout their entire life span.
So now that you want that 70th birthday present to stand out amidst all the people, your gift should be unique.
That is the main reason you are all here to get some brilliant gift ideas for a 70-year-old, right? Don't worry, as we have the few of the best gifts one could give to a 70-year-old.  Granny or granddad, it doesn't matter.
We have a common list of 70th birthday presents that could be given to both men and women alike. That translates into we have got some of the best gifts on the market regardless of a person's choice, gender, and mood.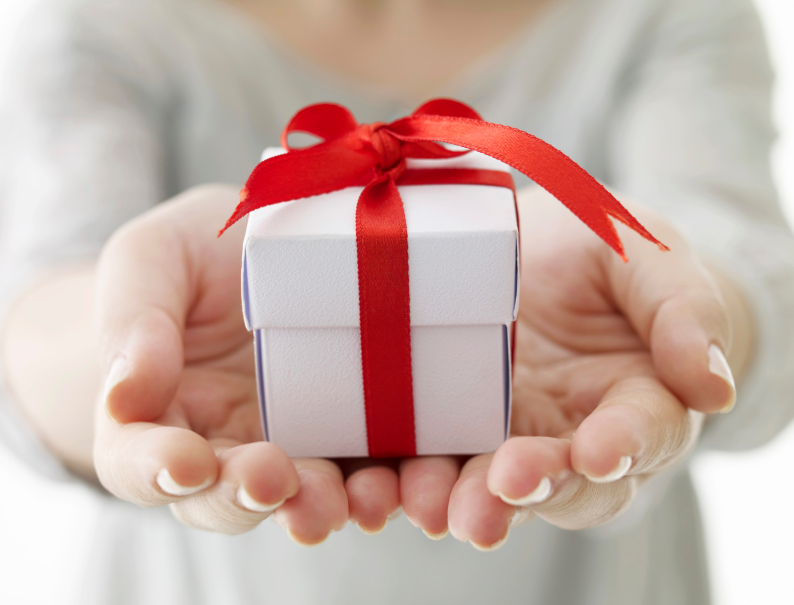 Recommended 70th Birthday gift ideas
You simply cannot send a 70-year-old on a bungee jumping adventure and in return expect them to be thrilled and enticed about it. Similarly, the vast age difference affects the choices that grow over time.
Thus, we made sure we mention gifts that come in handy to a 70-year-old. Also, we stressed on gifts that would show your affection and care towards the person.
We hope that you enjoy reading our long list of gifts that would be utter useful for a 70-year-old.
If you are looking gift options for your mom or dad then check out links mentioned below as well:
Something exclusive to symbolize the person's age!
It surely adds to the list of most common commodities gifted around the world. However, with a quirky message that cracks the receiver completely, the mundane t-shirt has a whole lot of different dimension to it.
The message says it took 70 years for the old person to be that awesome and almost perfect, which is funnier when one wears it and heads out for a stroll in the park.
Your efforts to find a t-shirt exclusively to signify his or her age would be much appreciated. These t-shirts are available on several online selling portals which also offer a lot of colors.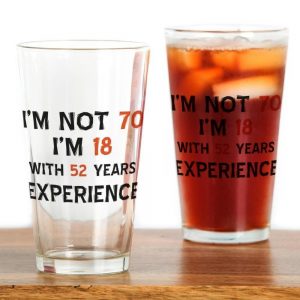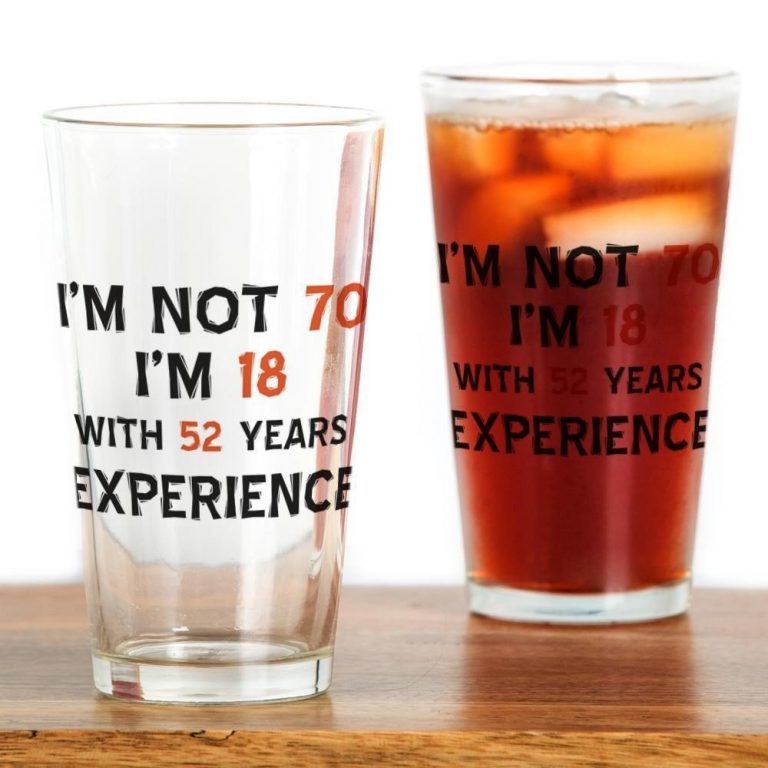 In case you are worried about the size of the t-shirt, and yet want to end up on some funny gift ideas, the printed drinking glasses are perfect birthday gift options to a 70-year-old man.
The glasses would come in use as regular cutlery in the house, and the message would do its job of cracking the old person every time he or she has a look at it. The message says that the old person is not 70.
Instead, he or she is 18 with 52 years of experience. Every time the person use the glasses, we are sure of them having an ear to ear grin on their face.
Gifts that are tailor-made exclusively for a particular age signify that the giver has searched the entire market before making up his or her mind on a particular gift.
Another gift that is exclusive to make the person feel better in his or her 70's is the flask with a quirky message. The message on the flask reads as the first 70 years of childhood are always the hardest.
It is downright funny, and instantly catches the eye of a layman. Thus, such a flask would be much appreciated. Don't be surprized to see them flaunt their flasks amidst their friends and family.

Most of the times, we would want you to gift a sash to a woman in her 70's. However, you can gift this to a man too. You can force the person to wear that sash which says 70 never looked this great while cutting a cake or throughout the entire birthday party.
A gift that praises and glorifies a person's old age can mean a lot to them. It would be much appreciated by the receiver and would be preserved for years to come.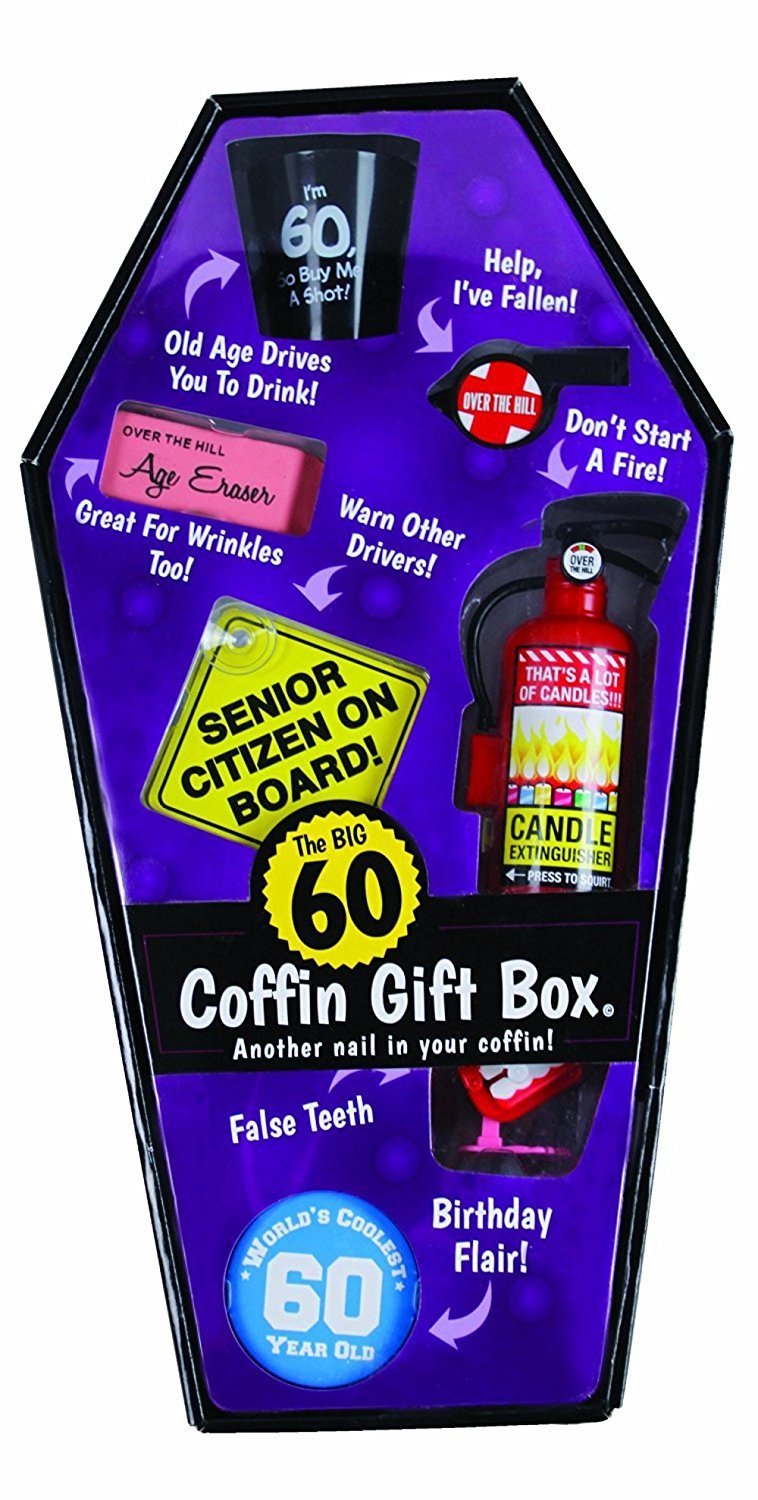 Now that we have dignified and celebrated a person's age, we decide to introduce a gift which would make fun of it. If you want to let the receiver know that he or she is getting old, the prank gift set would be a perfect pick.
It includes false teeth, age eraser, and aged shot glass, an alert whistle, warning old driver's sign, candle extinguisher, and 2 and a quarter button. All these quirky gifts are packed in a coffin-shaped box adds a fun element to the things present inside.
In case, you and the receiver share a hilarious bond full of humor and sarcasm, this gift would be surely appreciated.
Something for them to Relax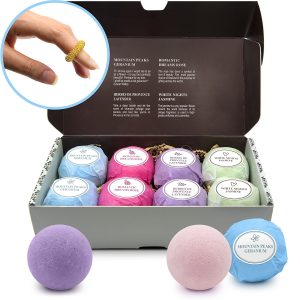 Not for all, but for most of the people around the world, 70 is the time to relax. Therefore, bath bombs can be a great option that helps a person in his or her 70's soothe his or her sore muscles.
Also, they are made with all the natural ingredients which provide essential minerals to our skin. By using these bath bombs, it would help them to feel fresh and brighten up their mood.
The fact that you care for their leisure and comfort would entice the 70-year-old to use the gift. It exhibits a sign of true care and love. And to be specific this is a suitable 70th birthday gift for any woman.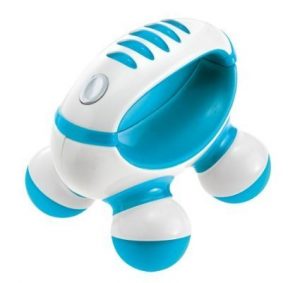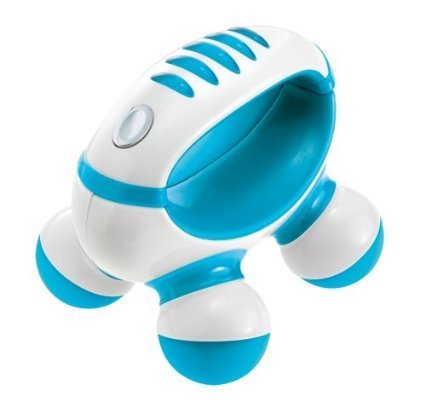 The body of a 70-year-old begins to give several problems due to aging. Sore muscles are a common people which 90 percent people address once they step into the late 60's.
Many of them are inclined towards spending hugely on going to spas to soothe their bodies. You can put these practices to rest by gifting a hand held massager to a 70-year-old. It would help him or her cope with his or her aching muscles.
The small massager is capable of producing magic on your body. This is yet another gift which would show your care and affection towards the receiver.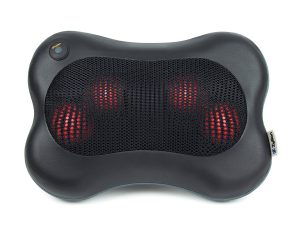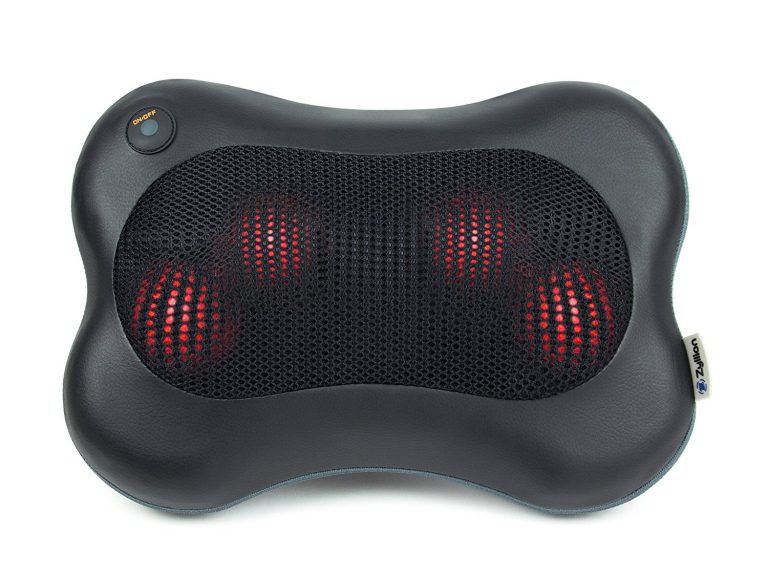 Not that we are going to fill the entire section with different types of the massager. But this one is just to add to the options that people can consider before selecting a gift for a 70-year-old.
The advanced technology is fitted in the massager can heal tight muscles. The heating process can help the receiver to aid aching muscles. It would keep him or her away from physical pain. This would give them a good night sleep.
That is exactly what you want for him or her right? To watch him or her sleep in comfort without any pain and agony can be the return gift for you.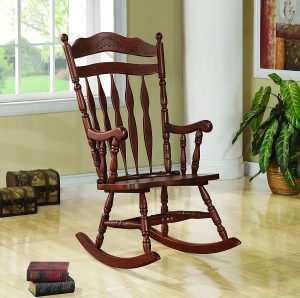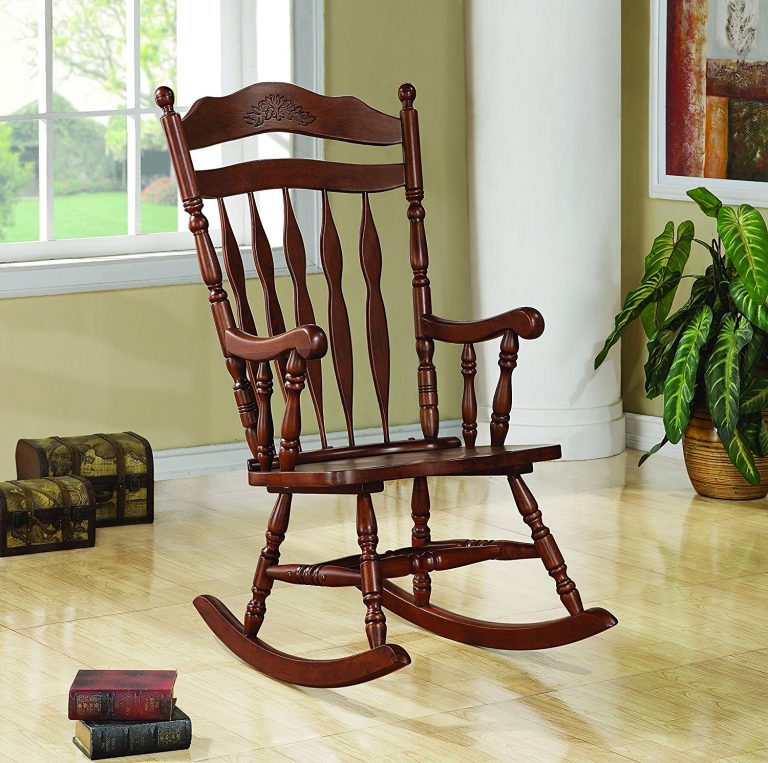 This would be an awesome choice if you are a child and looking forward to gift your 70-year-old dad or mom. The Rocking Chair would eventually become their happy place.
Whenever they see the chair in the living room or using it instead, it would always remember them of you. It would sit in the living room perfectly.
Don't be surprised to watch the receiver to spend most of his or her time on the slow ups and downs of the chair. Also, it is a vintage style wooden chair which has all the old-school qualities to qualify it as a perfect rocking chair.
Entertainment is a must!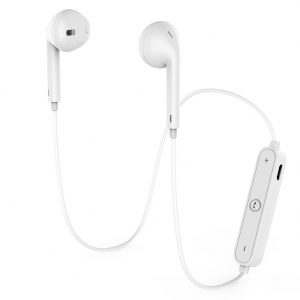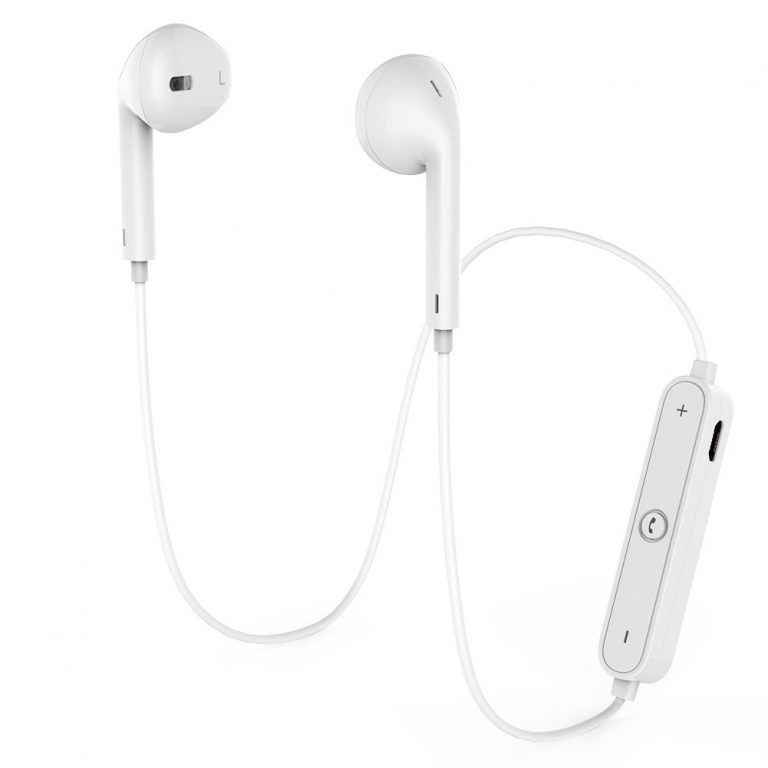 If the 70-year-old you want to give a gift to is a music enthusiast, it would be the nicest gifts that'd would motivate him or her to nourish their hobby. The person might listen to the music for the most of his retired life without having to hold a device.
Also, picking up calls won't be an issue as these headphones come with a designated mind which allows them to talk on the phone. They can be heard for 10 meters from the phone which makes it easy for the person to listen to music while they cook or stroll around in the house.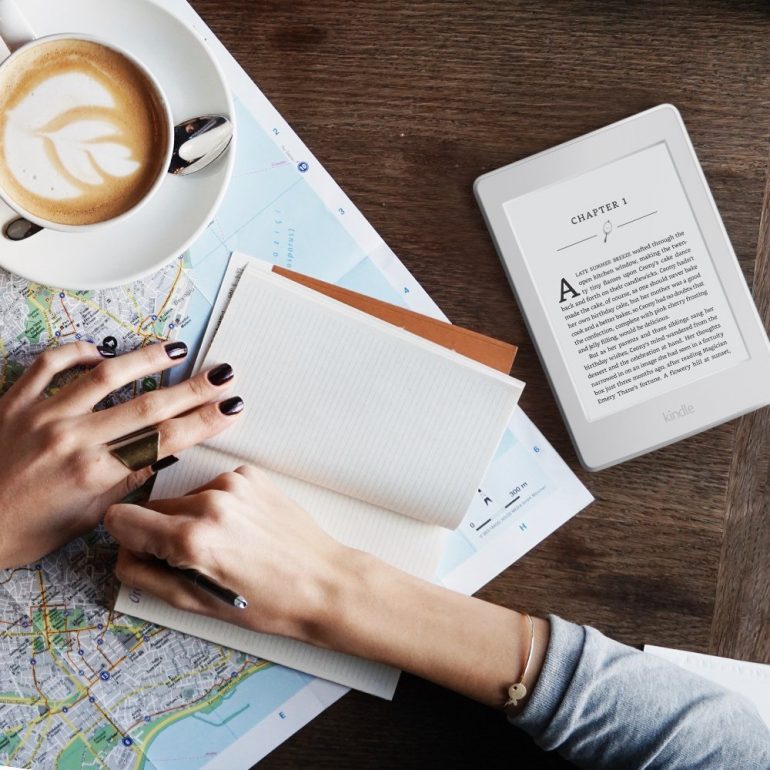 Reading is a great hobby to nurture. If the person who you want to gift is a reading enthusiast, Kindle can be nothing less than a boon for the book lover. You can buy few books from the Kindle at the start just to add to the extra-detailing of the gift.
One can find a wide fleet of books available in the global market through Kindle. It is extremely lightweight and doesn't need to be charged frequently. It would also give them reminders about where they left reading the book in the last sitting.
Readers would love this gift to the core. There are high chances of you getting lesser attention when you hand this to a book lover. Pun intended.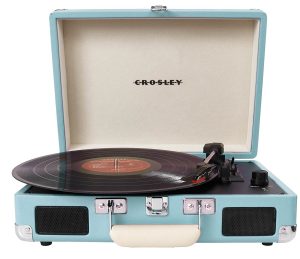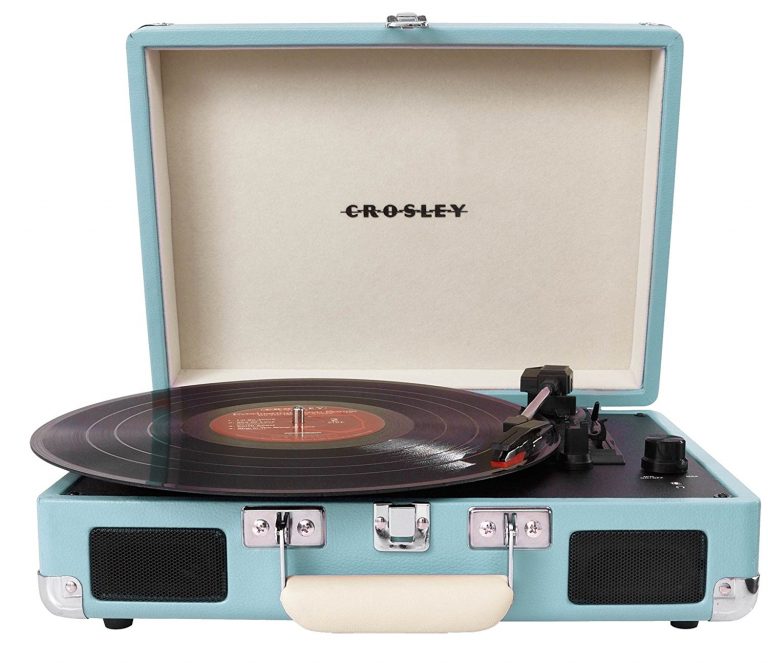 Give them the feel of the good old days by gifting them a brand new vintage styled music player. Also, make sure you find some cd's of their favorite songs as they are made in very fewer numbers.
The gift would nicely sift near the sofa while the receiver enjoys the beloved melodies of his or her time. The old look of the music player will give them some serious nostalgia about the music back in the days.
In case, you are not used to the old school music and the person you gift it to loves playing his music loud, it can cause a nuisance to your ears.


There might be a strong desire in a person to learn a musical instrument post their retirement life. Or it can be also a case that a person is very passionate about an instrument right from the start, and with time, the hobby has automatically taken the second fiddle.
This can be the best opportunity for you to gift him or her the musical instrument of his or her liking.
In our case, we decided to mention one of the most common instruments, guitar. It would help them savor a lot of time doing what they love. Also, it would give them a plenty of options to do after their retirement.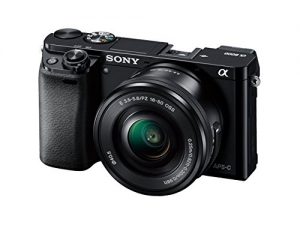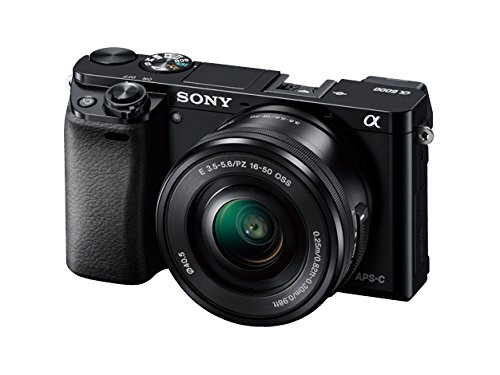 Not only you will give a device that would help the receiver to capture several beautiful moments, but will also add as a pass time activity. The camera would be a great option if the person is an ardent shutterbug.
If he or she has the eye for clicking beautiful pictures, this gift would be adorned by the receiver.
Make sure you sit and help them learn the basics of the camera at the start. Many people in their 70's find it difficult to learn and master a new age product.
Depending on your budget and the skill set owned by the receiver, the camera type and size can change accordingly.
It is one of the fastest selling devices in the online market in the current day scenario. Fascinate the 70-year-old with a device as cool as this. It is capable of playing music from all over the world using few of the top rated music apps.
Also, the echo can read the messages for you using Alexa. For those who don't know what Alexa is? It is a similar version to that of Siri. Amazon echo also allows you to take and make calls with voice recognition features.
You can even control the electronic appliances in your house using the wonderful device. It can be an amazing electronic birthday gift option for a 70-year-old which would keep them engaged in their free time.
Something to Smoothen Their Daily Chores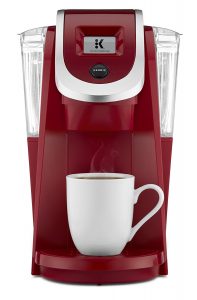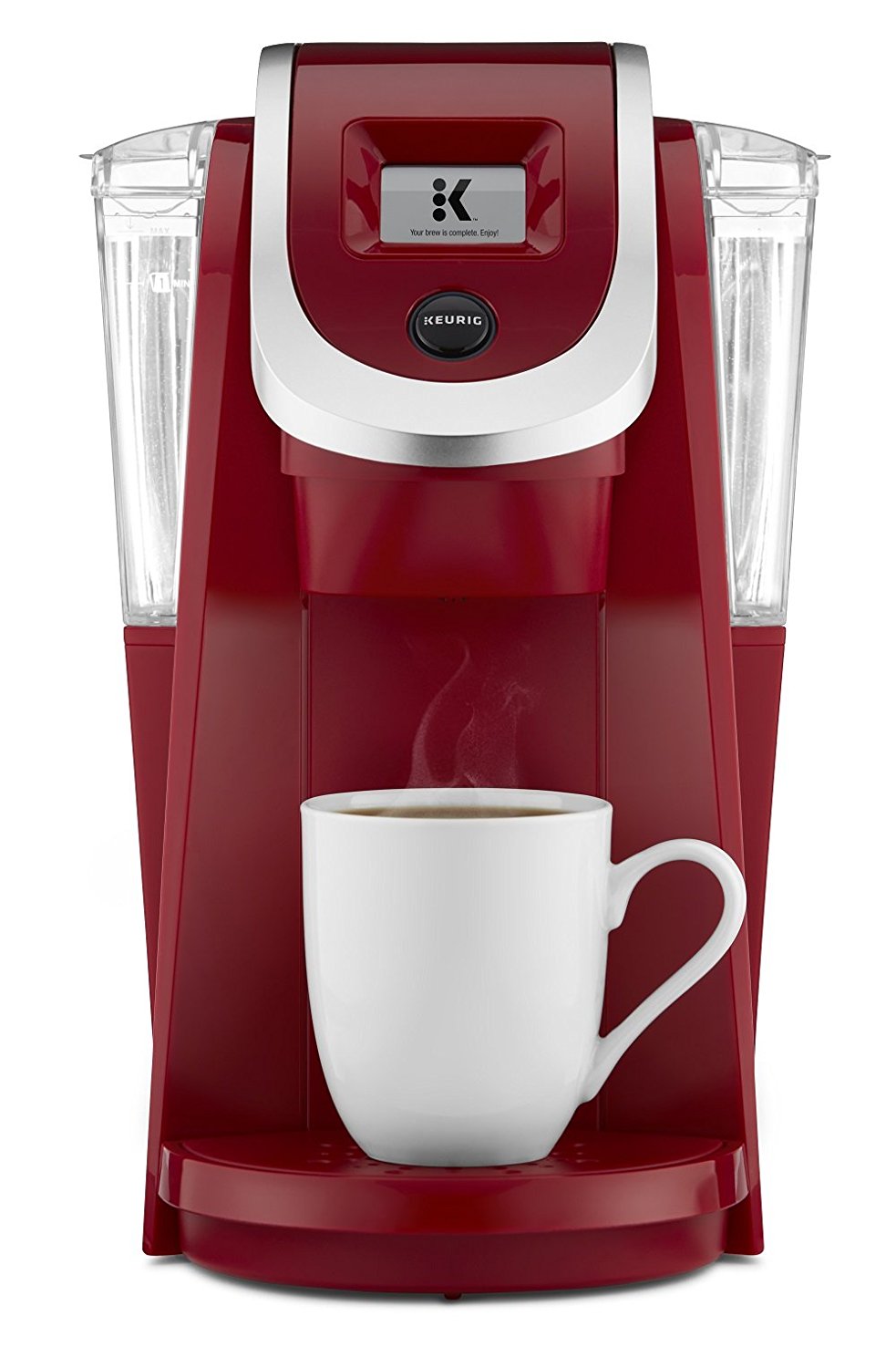 Coffee is one of the most popular drinks in the world. Most of the people in the United States are addicted to caffeine in one way or the other. Therefore, a coffee machine can be a safe bet to gift to any person.
Just make sure that the person doesn't prefer tea over coffee, and you'd be good to go. It would also ease the entire process of making coffee. So the receiver doesn't have to go through the hardships to make a good cup of coffee.
It would always remind the receiver of you every time he or she treats herself to a tasty dose of caffeine.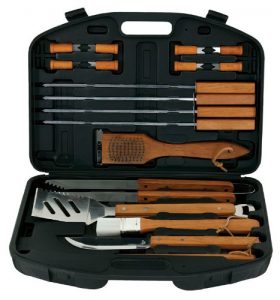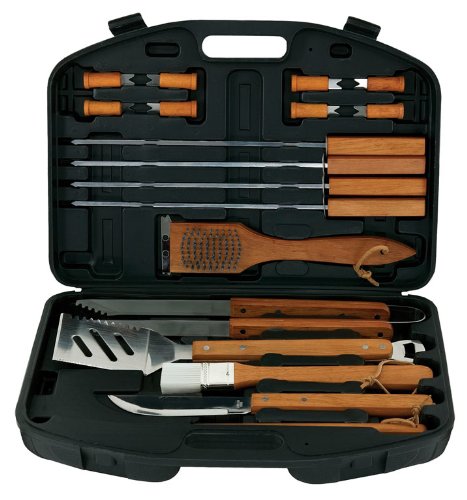 Is grilled meat always on the receiver's mind? Then a full-fledged BBQ grill set would suffice all his or her grilling needs. It would be a perfect birthday gift for someone like mom who is passionate about cooking.
If lucky, you can be treated with some lip-smacking delicacies made with the help of the grilling set. Also, the 70-year-old would be excited to flaunt his new artillery amongst his or her friends and family.
Make sure that the person who would receive it as a gift is a cooking enthusiast. Also, make sure that one who is going to the receiver it does barbecue at home regularly.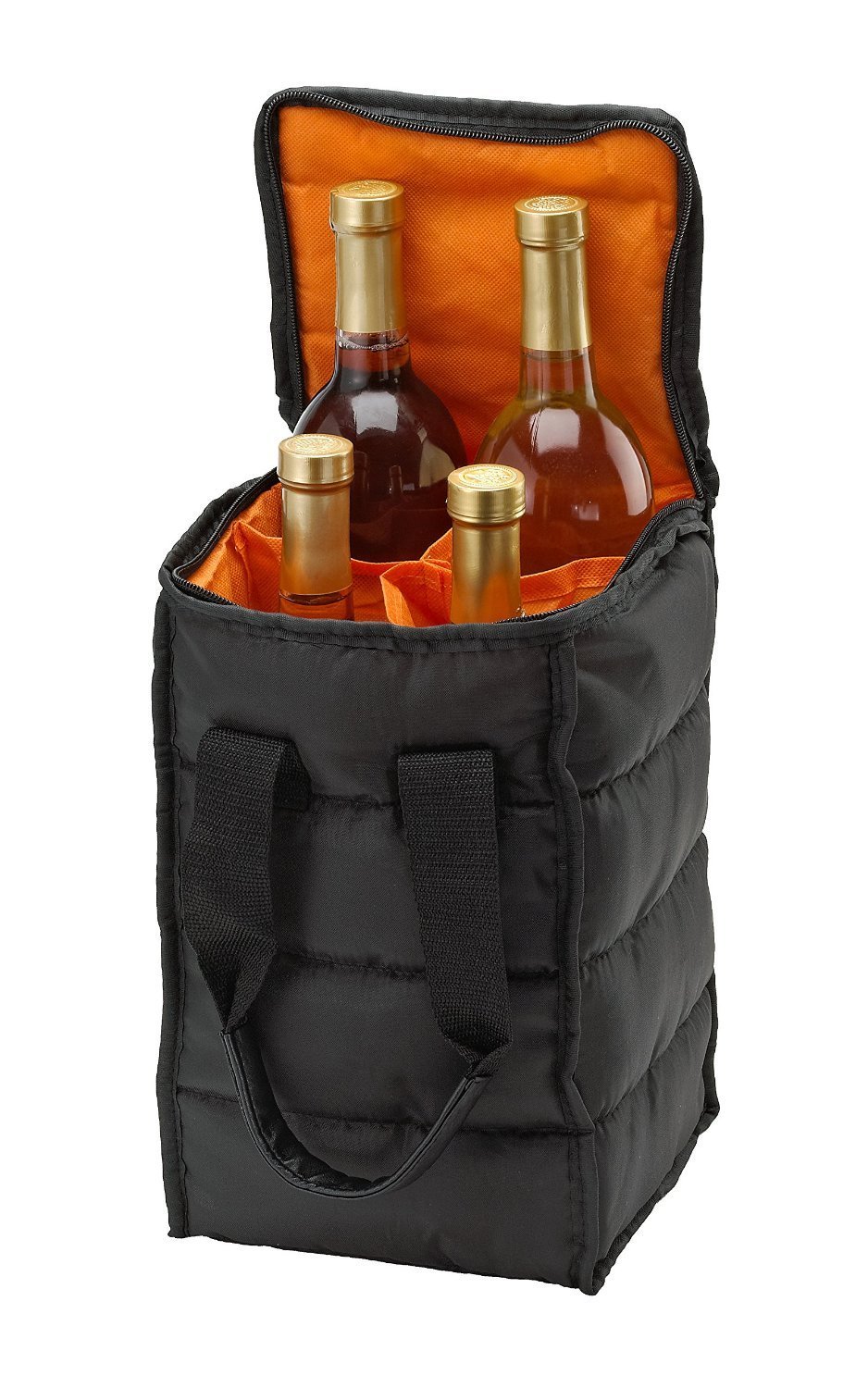 It a perfect 70th birthday gift for men, who is a wine lover.  A wine tote is one such thing that will allow him to carry wine bottles safely from one place to another.
The person can carry up to 4 bottles at a time in a tote. A 70-year-old who is extremely passionate about collecting wines will appreciate the gift from the bottom of his heart.
It has an extra padding which prevents the bottles from cracking. Also, it is a great bag to carry around at the times of picnics, camps, and other travel trips.
Something to boost health!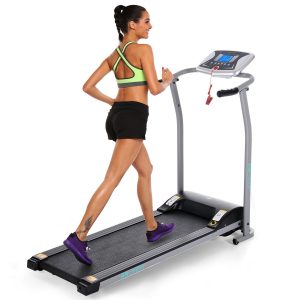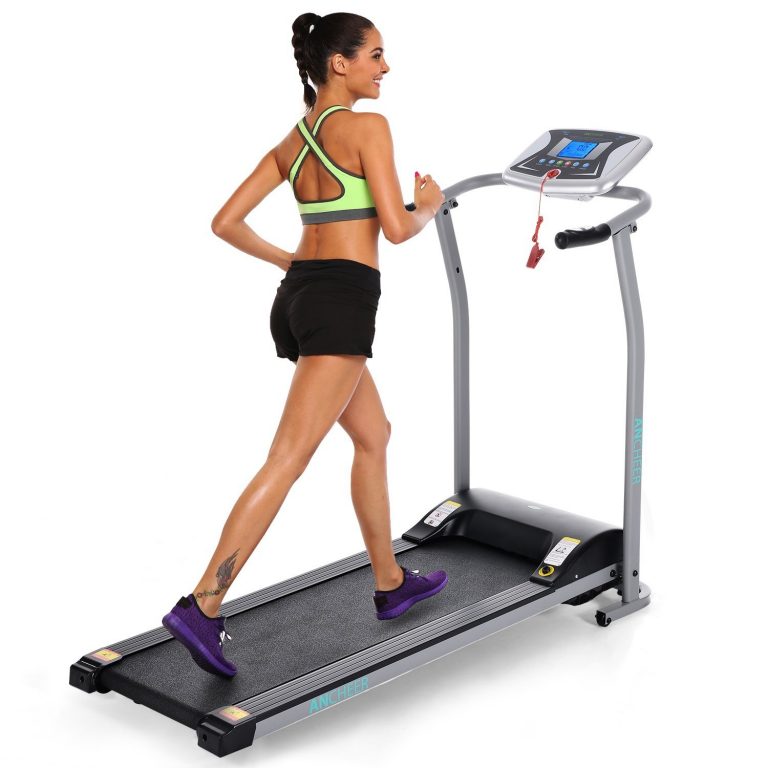 Although it might sound over the bar that we have recommended a treadmill for a 70-year-old, there are people who love fitness even at the peak of their age. We recommend treadmills for such people.
And walking on a treadmill never goes in vain. In that age, one can easily get bored of going for walks in nearby parks. Instead of missing the physical activity of the entire day, one can spend some time on the treadmill.
It would inspire the 70-year-old to stay and healthy. Also, one can sweat it out without having to hit the gym or a nearby park.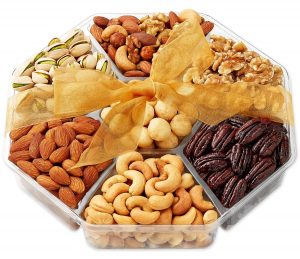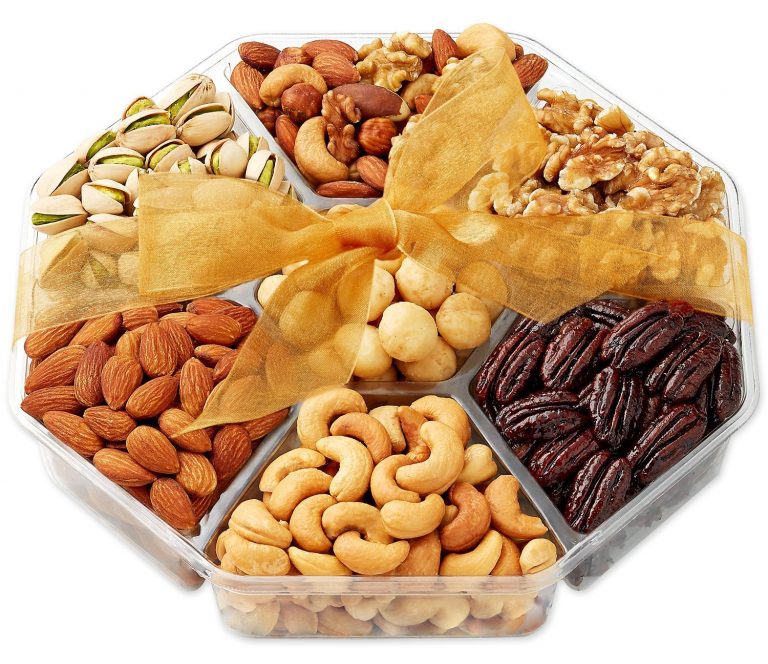 Nuts offer a proper nourishment to a person's body. With all the vital nutrients that come along with these assorted nuts, they even offer a delectable taste to the most discerning pallets.
It can be a great gift for a 70-year-old for a woman who can keep munching on the handpicked nuts in their free time. Not only it will help to build on the nutrients but will also give their tongue a rich taste.
The box contains roasted salted macadamia nuts, almonds, pistachios, cashews, raw walnuts, and honey glazed pecans. Generally, it can be a nice gift to anyone but if you are looking for 70th birthday gift for your grandma then you are perfectly good to go.
Funnier than Ever!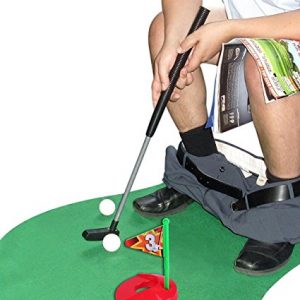 If you want your oldie to be busy even when he or she poops, then this gift is going to crack him or her up completely. It comes with a small golf toy set which can be set up in the bathroom.
It would be one of the funniest gifts he or she will ever receive in the entire lifespan. If at all, the receiver tends to be a golfer or a golf enthusiast, laughter would automatically pop in.
With every visit to the loo, the golf set would remind the receiver of you. Not the place one wants to be remembered in, but it's still okay to be remembered.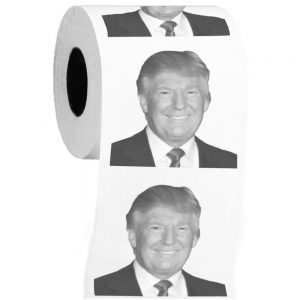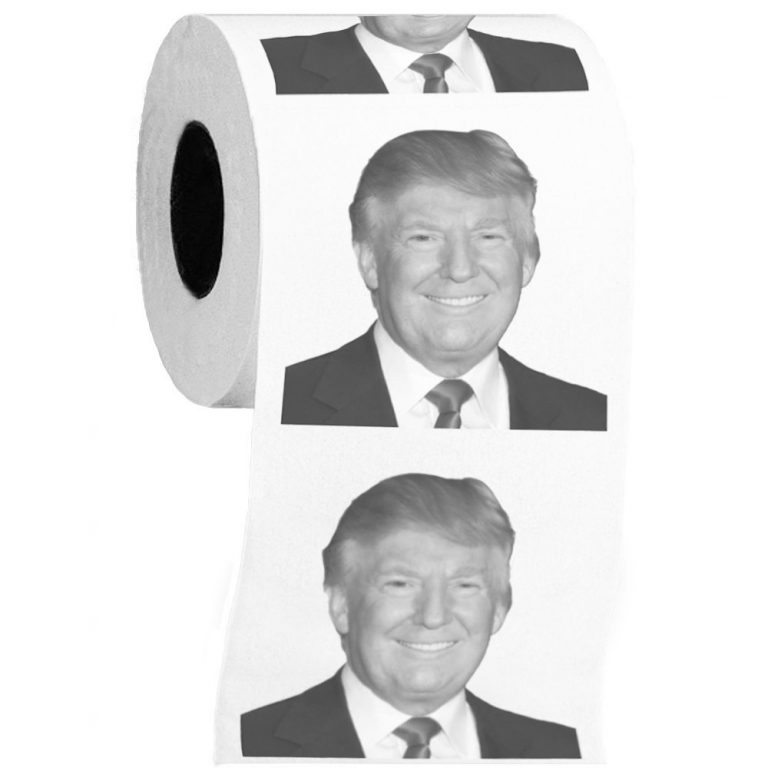 If you really want to see the 70-year-old smile with all his or her heart, then you must go bizarre by gifting him or her the Donald Trump novelty toilet paper. Receiving toilet paper as a gift might not amuse a teen or anyone in their 40's.
However, a person in the 70's can be amused to the fullest by receiving toilet paper as a gift.
It would be something he would never ever expect to get as a gift. The humor and joke that goes along with the gift would stay with both of you for years to come.
And by any chance, he or she turns out to be a Trump follower, this is going to crack them even more.
Reaching your hands to one of the deepest points in our back can be a daunting task, especially when you are old.
That is when this redneck back scratcher comes into the play. It is very big in size in can reach all corners of your back with ultimate ease.
Giving a back scratcher as a gift can be a funny affair. A 70-year-old can do nothing but laugh it off. That is why one opts for a funny gift to make people laugh their hearts out, right? The company claims it of being the best (or at least the biggest back scratcher in the world).
Rightly so, it can add a dash of laughter once the gift is opened. However, it cannot be the main gift at any given point of time.
Now that you have a long list of gifts in front of you to gift to a 70-year-old, what are you still thinking of mate? Choose a few options from the above-mentioned 70th birthday gifts or run your brain to find several other 70th birthday present ideas. To Find the most suitable consider age, gender and personal preferences.
Do let us know about the gifts you chose outside the given list. If found worthy, we'll give some space to review your suggested gifts. Also, help us understand what you felt after reading the list. We'd love to improve on our suggestions and our free for opinions.
With this, we conclude the long lasting list of birthday gifts for a 70-year-old. We hope you found the answers to your questions you had when you entered our site.
We also hope that the list provided by our experts were helpful for you to choose an appropriate 70th birthday gift ideas. We'd like to tell you that all these gifts are available on Amazon at their best-offered price.
Above all, a gift that can leave all the above gifts behind with its sentimental value is your time. Spend some time with your beloved one, and that could be the best 70th birthday gift you can give to anyone.