Last updated on June 4th, 2022 at 12:10 am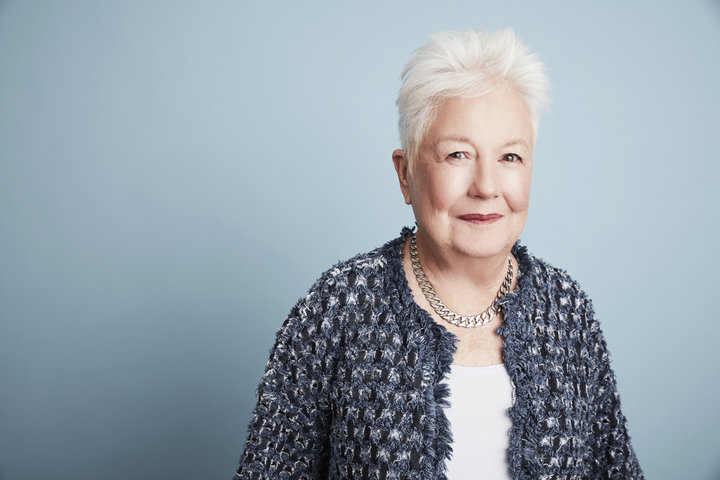 70th birthday gift ideas for mom? Well, this is one of a query that many people ask me not frequently but yes quite a lot of time. So here i have jotted down a list of some amazing gift options that one can consider for a 70 year old mom.
---
At 70, there is a high possibility that your mother has received many gifts and has acquired almost everything that she has ever desired. However, when something is a gift, it becomes a treasured possession.
Therefore, to make that extra special, you have to run through your minds and select an appropriate gift for your mom. To help you choose an excellent gift for your 70-year-old mother, we decided to dedicate an entire space on our website.
It is indeed an intriguing task to choose a gift for your 70-year-old mother. We made sure that we suggest you gifts that could come in handy to your 70-year-old mom. Also, we stressed on gifts that could help her relax and make her life fruitful.
Apart from the materialism of a gift, if you could figure out a way to add a sentimental value to the gift, it increases the value of the gift to an extent.
Recommended 70th Birthday Gift Ideas for Mom
Here is a complete list of gifts that one can gift to his or her 70-year-old mother.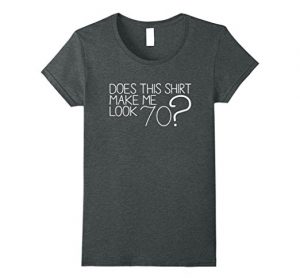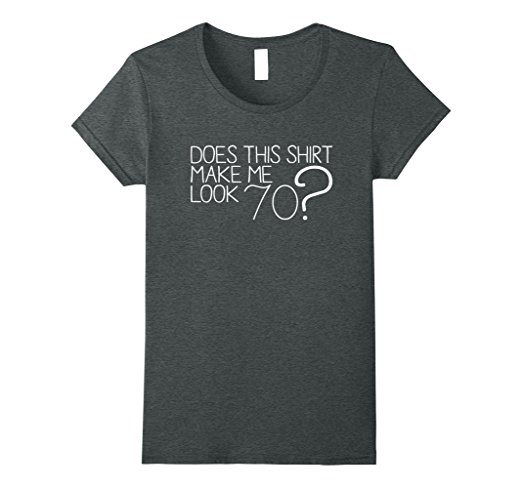 She would love a customized t-shirt with a funny message. The fact that she is 70-years-old, she would appreciate a t-shirt that is precisely customized for her.
The message on the t-shirt would bring a wide grin on her face. Also, there would be very less chance of her disapproving a basic t-shirt as a gift. She would flaunt it while she is on a walk along with her friends.
Also, she can wear the t-shirt while she just goes for her yoga classes or laughter club. Nice comfort topped with a decent dose of basic fashion would serve as a nice funny birthday gift idea.
A memory book is one of the simplest yet beautiful gifts that one could give to his 70-year-old mother. It has a lot of sentimental value attached to it. It can be one of the best 70th birthday gifts for mom.
One has the liberty to write some mystical words on 11 pages. Either you could pass the book around her favorite people and let them write small messages for your mom or you alone can fill the book with a long heartfelt message and few memories.
We are sure, your mom is going to get emotional while receiving this gift. It would certainly find a special place in your mom's closet and the words would vertebrate in memories for years to come.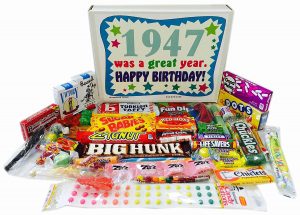 If your mom loves chocolates and is allowed to savor them even in her 70's, then this chocolate box could fit in as a most ideal birthday gift for your mother.
The chocolates from her childhood could take her back to the memory lane. She would instantly get nostalgic after watching so many chocolates of her childhood brought back to life.
Just make sure that she doesn't have a medical condition on eating sugar products and you are good to go. The chocolates are wrapped in a beautiful box which adds to the entire beauty of the gift.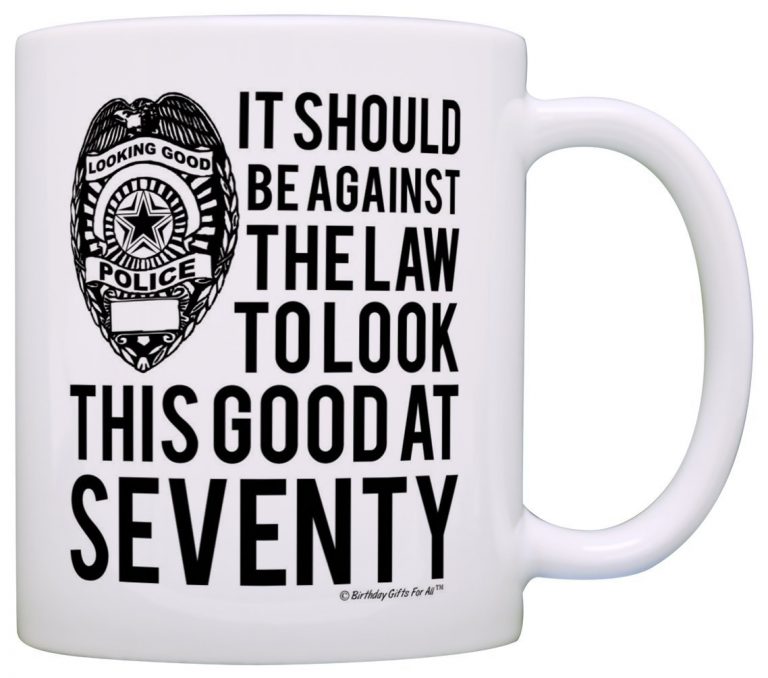 At 70, beverages like tea or coffee become an essential part of life. Therefore, a gifted coffee mug would be handy to your mother. Every time she sips from the mug, it would remind your mother of you.
Also, the message on the mug would make her grin even more. The message says that it is against the law to look that good even in 70's. The message would not only make her blush but would also make her feel confident about the growing age.
However, it is too pale to give it is a gift. Therefore, make sure you pair it up with another gift or a wonderful birthday cake.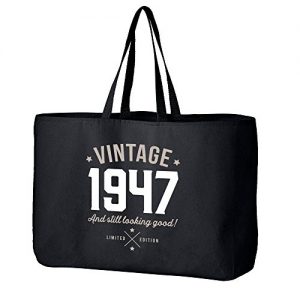 Whether your mom wants to go to the market, or just with her friends for a casual outing, the bag would accompany everywhere she goes. It can also serve as a tote for your mother.
The very fact that it is a gift from her beloved child would make her use the bag even more. The bag also boasts a funny message which adds to the emotional value of the gift.
The message says vintage 1947 which signifies her age and makes her feel better about her age. It could be a decent and best present to give to older women. However, to make it even more special, you can add something inside the bag.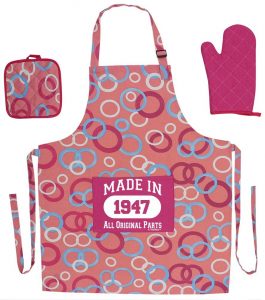 If she loves cooking more than anything else, a customized apron would add to the delight on her face. She would appreciate the apron and cherish it for years. Every time she is in the kitchen cooking something delicious for you, the apron would remind her of you.
It could be one of the most excellent personalized birthday gift for her. The customized apron shows a message saying that it is made in 1947 with all original parts.
The apron comes along with matching pot mitt and pot holder. Along with a quirky message, the apron is a handy gift for a 70-year-old woman who is eternally fond of cooking.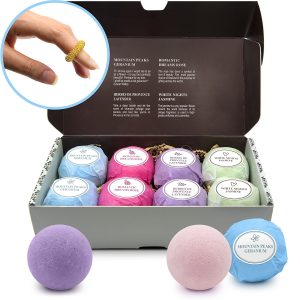 Now that she is in her 70's, she has to deal with sore muscles and stiffened body parts. Therefore, relaxation becomes an integral part of her routine to keep herself fresh even in her old age. Bath Bombs would help her to soothe her ailing body to greater effects.
These bombs are designed by mixing clay with mineral salts, cocoa, and shea butter, and sunflower seed oil to soothe one's body in the best way possible.
It would be the best birthday present for a 70-year-old mom as it would exhibit your care and affection towards her. Also, it would make her happier to see that her child takes that extra effort to keep his or her ailing mom at utmost ease.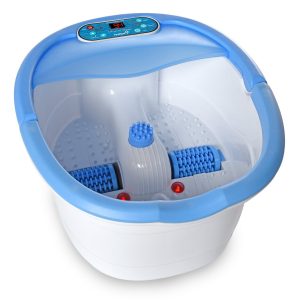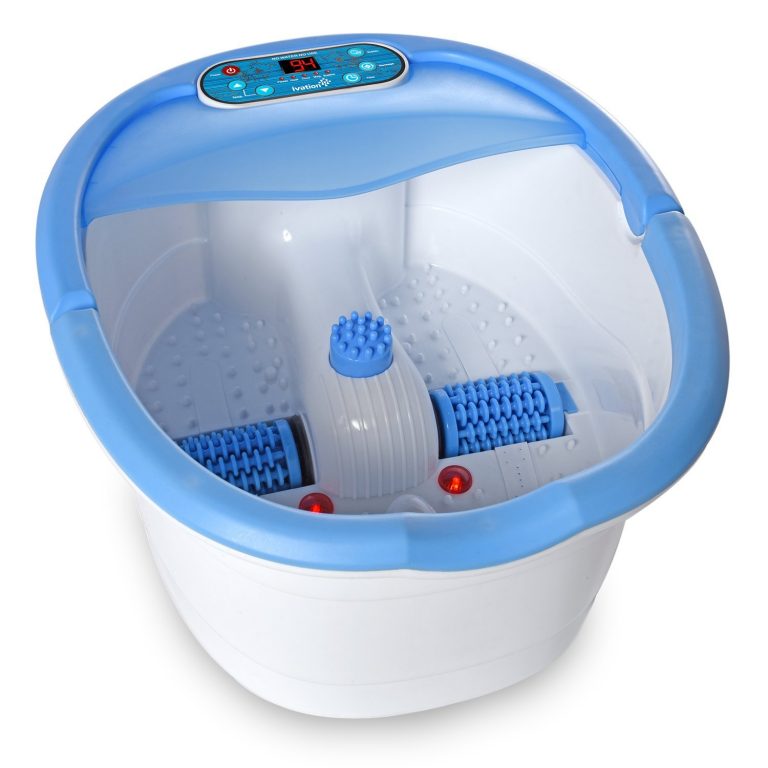 At 70's, many people complain about aching legs and feet. Your mom could be one of them who is troubled by agonizing pain after she walks few yards. Thus, a foot spa massager can be a wonderful suitable gift for your aging mother.
It would not only cut down on her bills of constantly running to the spa but would give her the freedom of treating her feet to utmost care right at the expense of her house. Every time she soaks her feet in the massager and feels very joyous about it, it would remind her of you.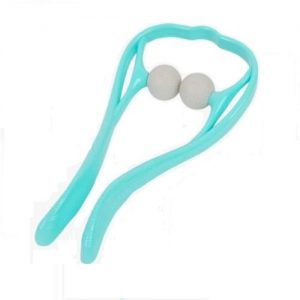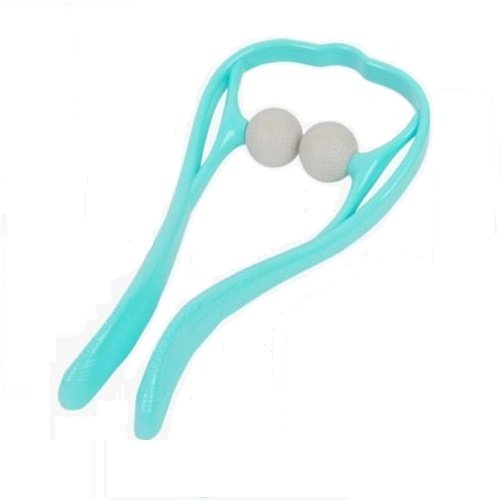 Not only feet but other body parts also start aching after one crosses his or her 70's. Therefore, gifting your mom a shiatsu neck and shoulder massager could suffice her needs of the aging body.
The fact that you care about her health is what would make her happier. This massager is the perfect 70th birthday present for mom. Every time she heals herself using the massager, there would be high words of praises for your care and affection towards her.
Although, don't forget to couple it up with a beautiful birthday cake. Otherwise, such appliances don't have the vibe that of a regular birthday gift.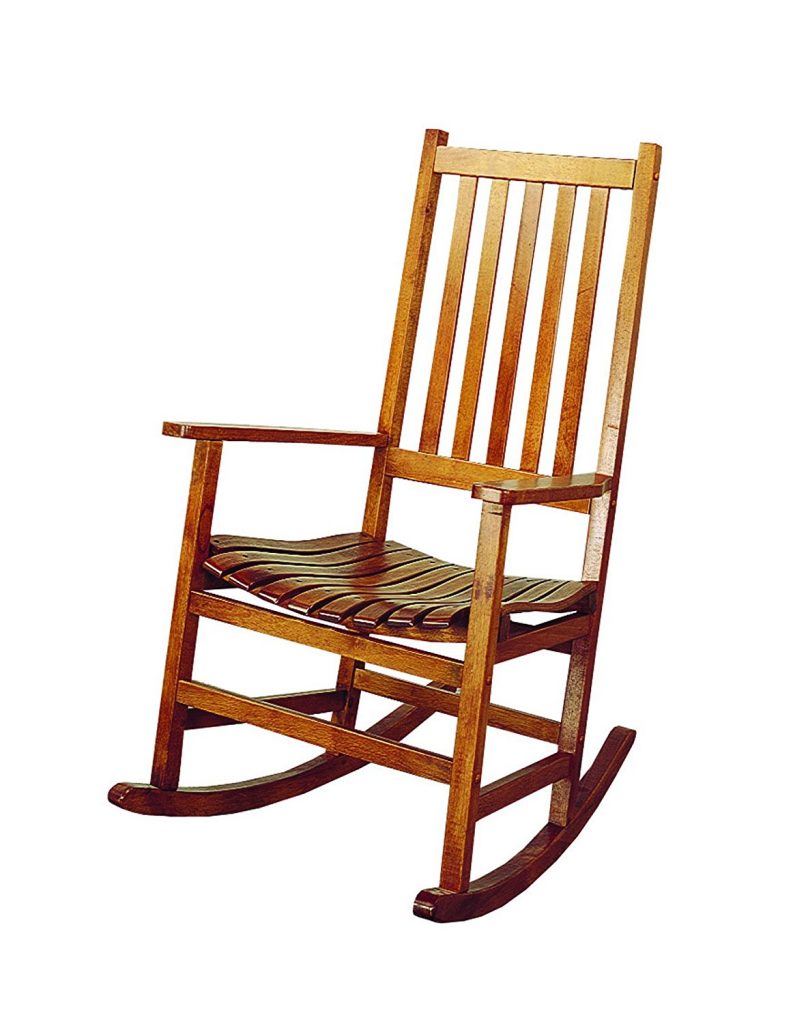 This is one of the best option for the older women. Your mom has a lot of free time in her routine now. Therefore, she needs to keep herself entertained. If not entertaining, it is very important that she finds a corner of the house to relax in her retirement life.
This is when furniture like rocking chair comes into the play. She would love to spend the most of her time taking a nap, reading a book, or weaving on the rocking chair.
The very fact that it is a gift from her beloved child, it would automatically make that chair her happy place. Don't be surprised to see her glued to the chair for the rest of her life.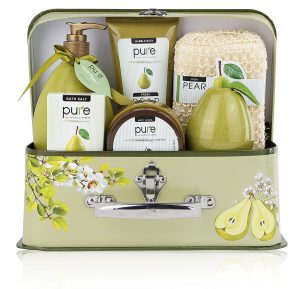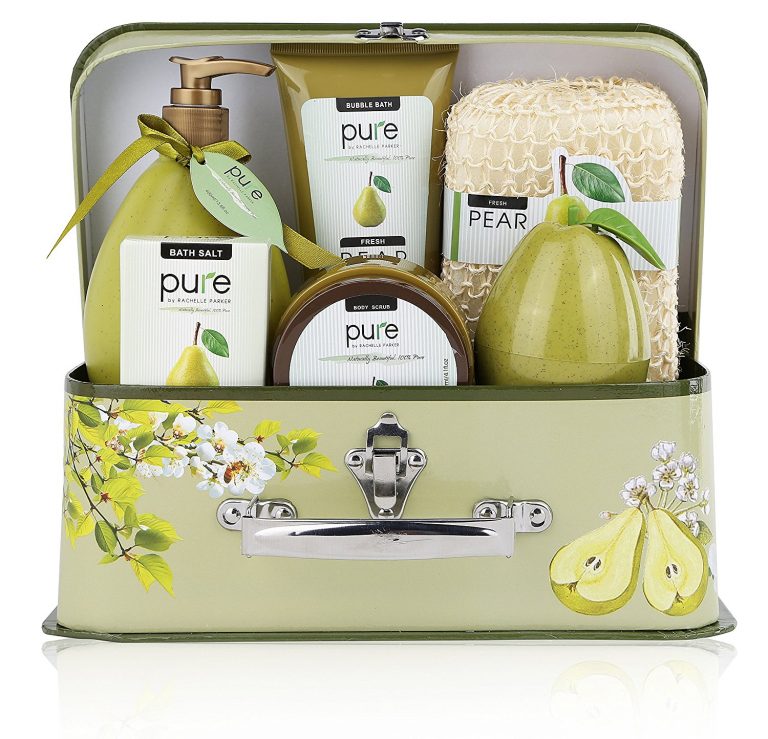 Not that we want to repeat ourselves by including an organic spa gift set even after mentioning about bath bombs. But fairly enough, they are two different things from the same niche.
They might sound similar but are completely different from each other. However, they do the more or less the same job of soothing one's body.
The Spa gift set contains everything that one would require before bath, after a bath, and while one is the routine, to help the body to keep up to the mark. That automatically results in freshening up the mood of the user. For all these reasons, an organic spa gift set comes a decent choice.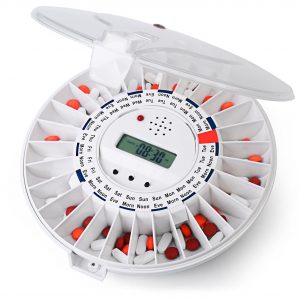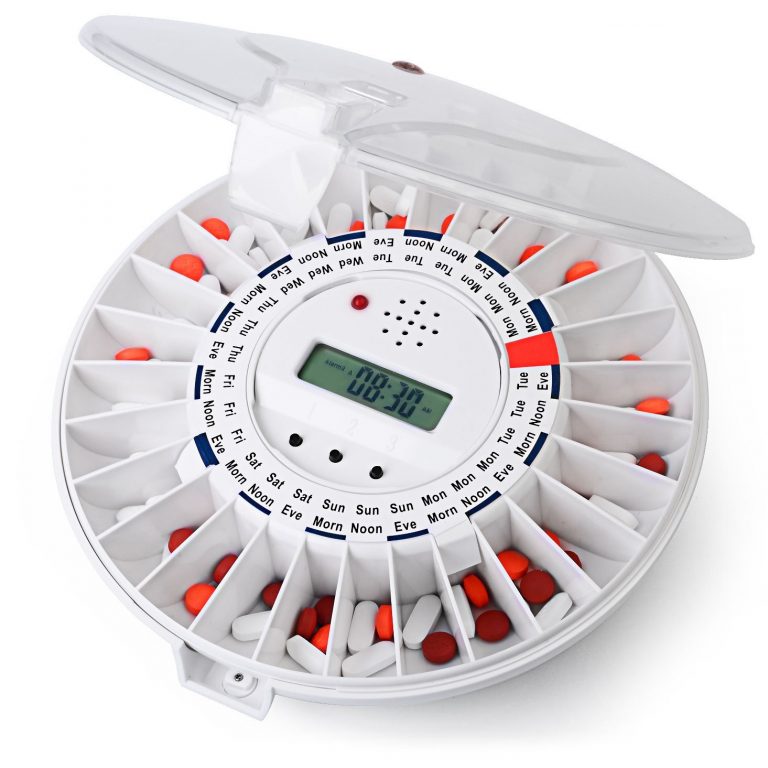 We all are worried about our old parents missing out on a daily dose of medicines. Most of them tend to forget to take their daily medication. Therefore the pill dispenser will be a great appliance to gift to a 70-year-old mother.
It would make sure that it gives reminders so as when to consume which medication. By gifting this, you don't have to worry about your mom forgetting to take her medication.
It sounds for about 30 minutes when the time is up. Also, it is very easy to use, and a fantastic appliance for the old aged people.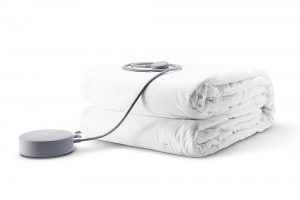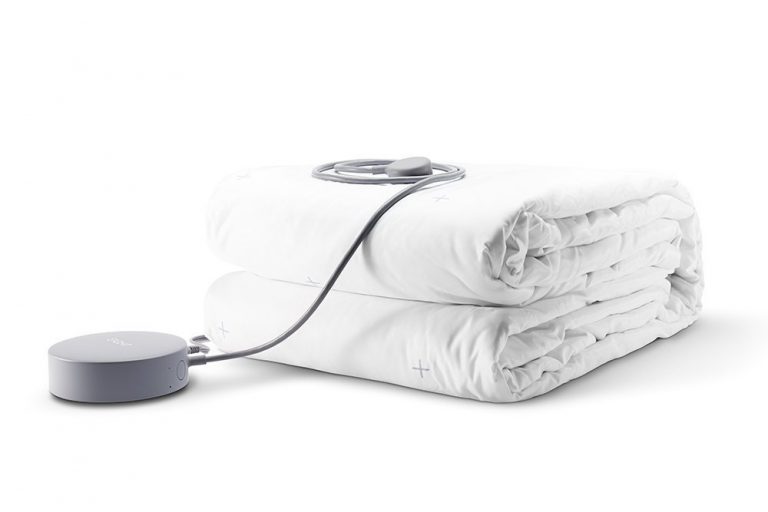 A proper sleep is very important for one to maintain good health. However, most of tend to ignore the most important aspect which results in bad health. The gadget gives you a proper report about your sleeping behavior and what needs to be changed.
Also, one doesn't have to wear it every day to get the results. This gadget would help your mother to know her sleeping patterns and avoid possible mistakes.
Your mother would be happy to see you make efforts to boost her health. More than the awesome device and its good effects, she would be happier to use the gadget because it is a gift from you.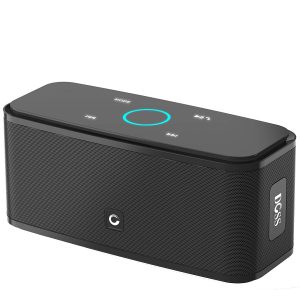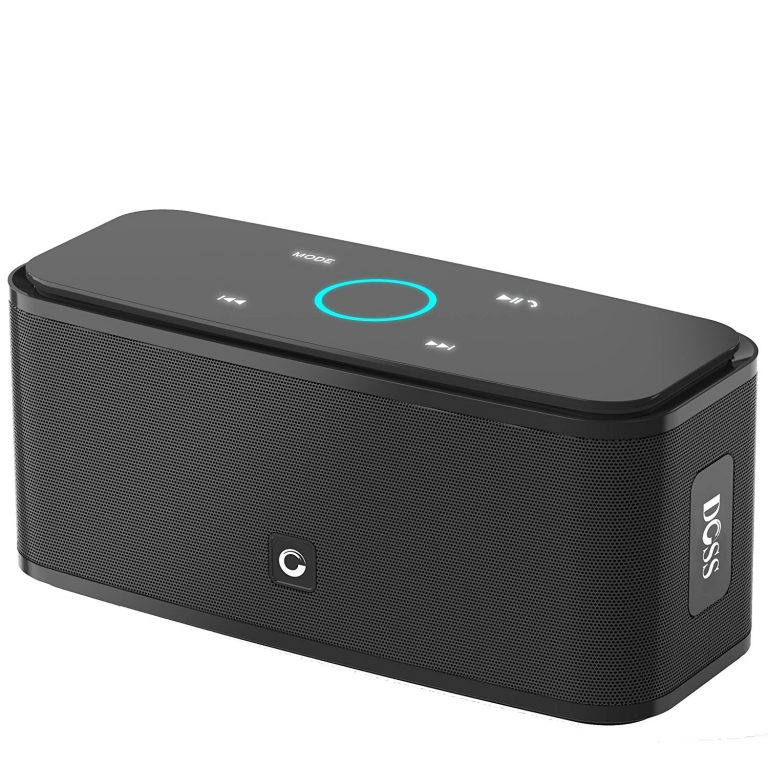 Many of you would want to argue with our choice of putting the Bluetooth speakers in the list of birthday gift ideas for a 70-year-old mom. However, we have noticed that these speakers work nothing short of a boon for older people.
They get the liberty of listening to the music without having to get up from their seat to change the song. Also, they have the freedom of listening to their favorite tracks while doing their daily household chores.
If your mom loves to listen music then it is one of the best 70th birthday gift ideas for her. It is a great way to keep an oldie busy by gifting her a Bluetooth speaker.
P.S. Please help her with the working of the speaker in the initial days, and watch her use the speaker effectively once she knows how to operate it.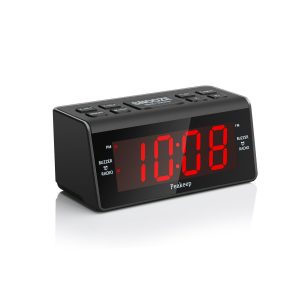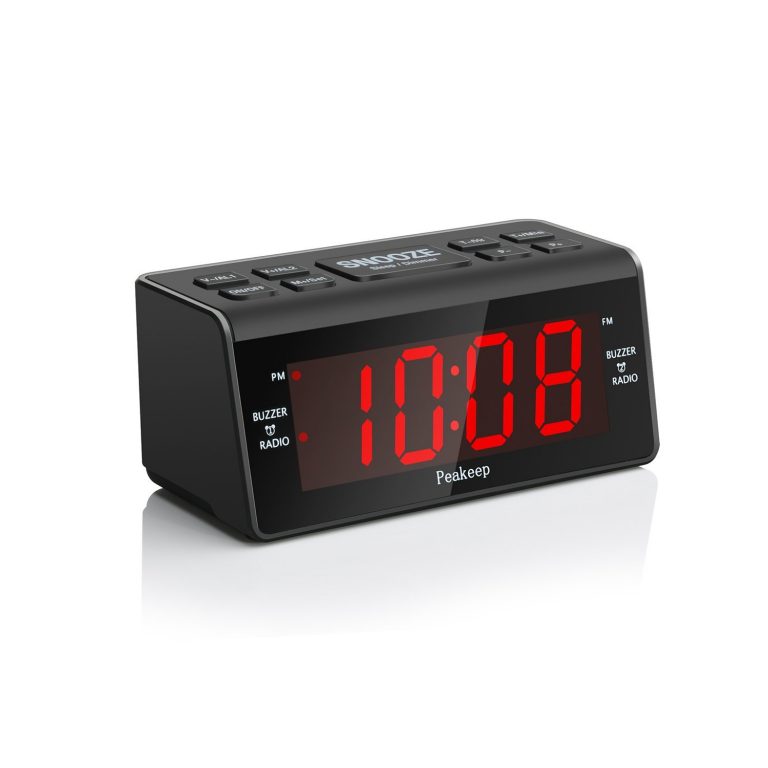 If your mother doesn't like listening music on her phone, you can opt for the old school digital FM radio. It would give her a daily dose of entertainment and consume a lot of her time. It wouldn't let her feel.
Also, whenever she is bored, she can put it up and listen to the songs or other programs on the local FM radio. It also acts as a great alarm snoozing device.
The battery backup of the product is top notch so that your mom doesn't have to worry about recharging the appliance time and again. You will be surprised to see the FM radio become her favorite pass time within a matter of days.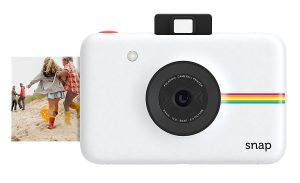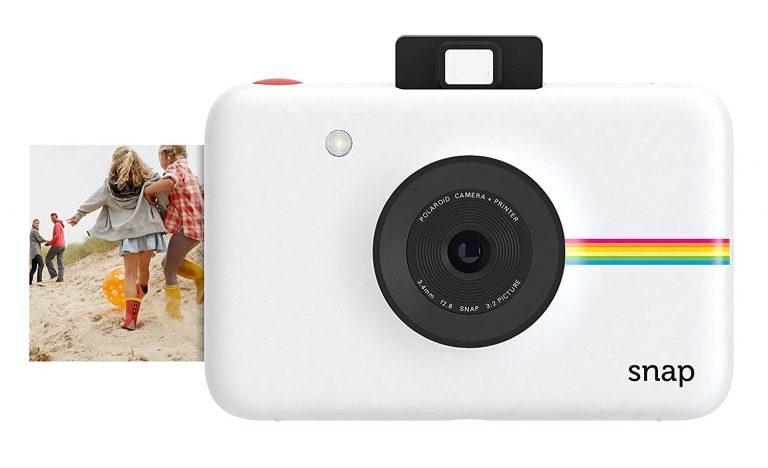 If your mother loves capturing moments or if she is heavily inclined towards photography, the digital camera can be a perfect gift for her regardless of the age. It would easily consume a lot of her free time, and she doesn't have to crib about a boring routine.
She would have a device which would keep her buzzing all the time. She would love the mini gadget and would use it in every family function.
If lucky, you might be able to get some really good candid pictures of yourself clicked by your mother. Thank her later, first make the arrangements to gift the camera.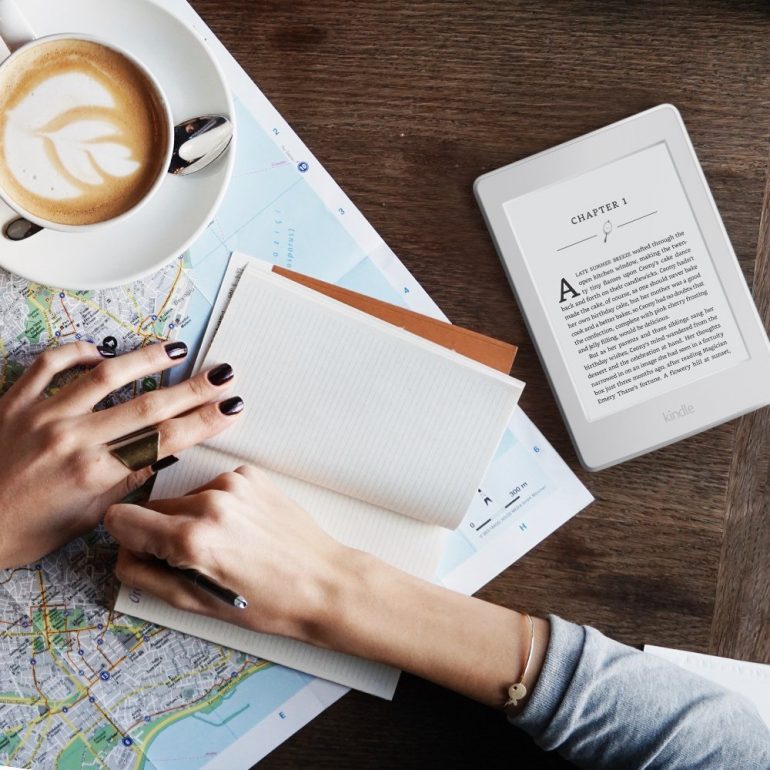 It is the most constant gift that we have suggested in most of the blogs for birthday ideas. That is the beauty of the appliance. It makes reading a very easy task. And the hobby of reading is simply a great one to nurture.
Kindle would smoothen your mother's reading experience. You can buy a couple of books for your mom from the Kindle store and help her to get along with the device in the initial days. It would serve a great time passing gadget for your 70-year-old mother.
Sorry, but just couldn't conclude the blog without mentioning such an amazing device as a birthday gift idea.
Moms and Kitchen, a Better Love Story than Twilight.
Mothers regardless of their age love cooking, especially for their children. Therefore, anything that could smoothen your mother's efforts in the kitchen can serve as a great gift for them. Here we mention few of the kitchen appliances and machines that could be gifted to a 70-year old.
For the Mother who loves grilling!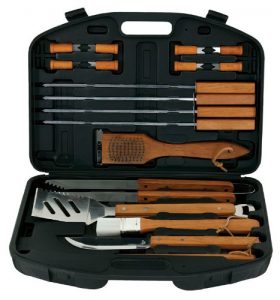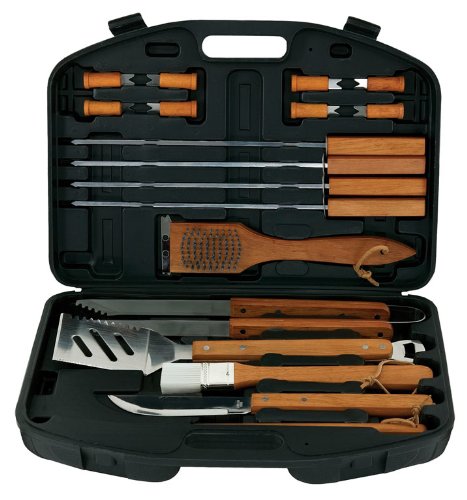 If it all, she loves grilling to the core and loves making scrumptious dishes using the grills, a newly designed BBQ set can suffice all her cooking requirements.
Expect something lip-smacking on the platter every time your mother cooks on the grills using the BBQ gift set. The set mentioned by us is easy to clean and has wooden handles which make it easy to use.
The ease of use would be a cherry on the cake added to the efficiency of the tools included in the set. Your mother would be delighted to receive such a gift. It would be more of a gift for you more than your mom.
For the Coffee Lover!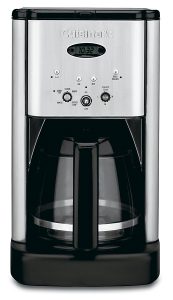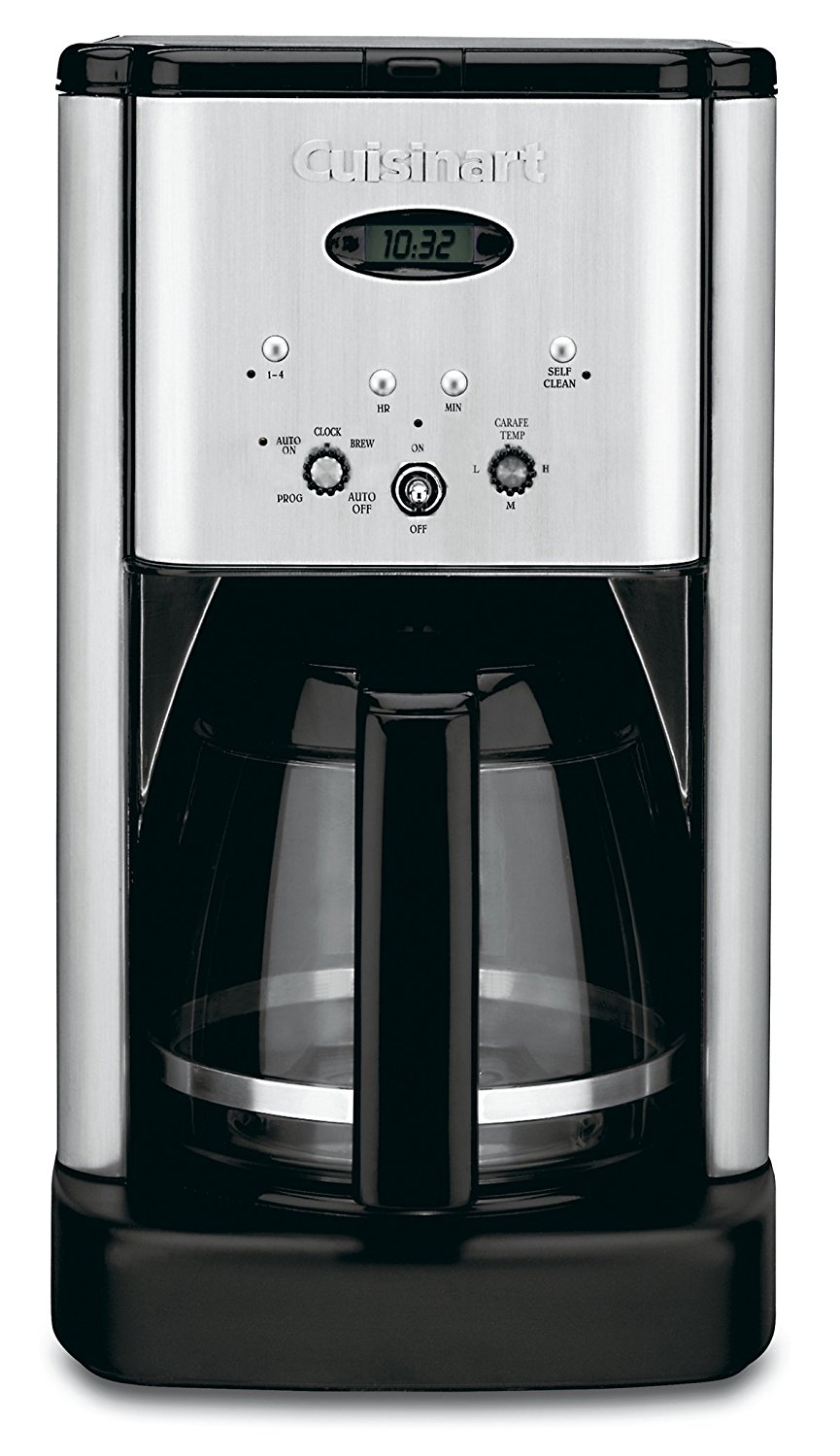 Many people in the world are simply addicted to coffee. Such people can't imagine a day without coffee. If your mom belongs to such a clan, the coffee machine can be the ultimate gift to sum everything up.
She would love that you appreciate her choice and put efforts to get her the things she loves. It would not only be a great present but would also seem like a decent gesture.
Just get a promise from a mom that she doesn't overdo her daily dose of coffee, and you can safely hand over the machine to her. Also, show her a few times that how to use the coffee machine to great effects.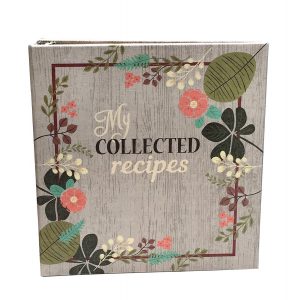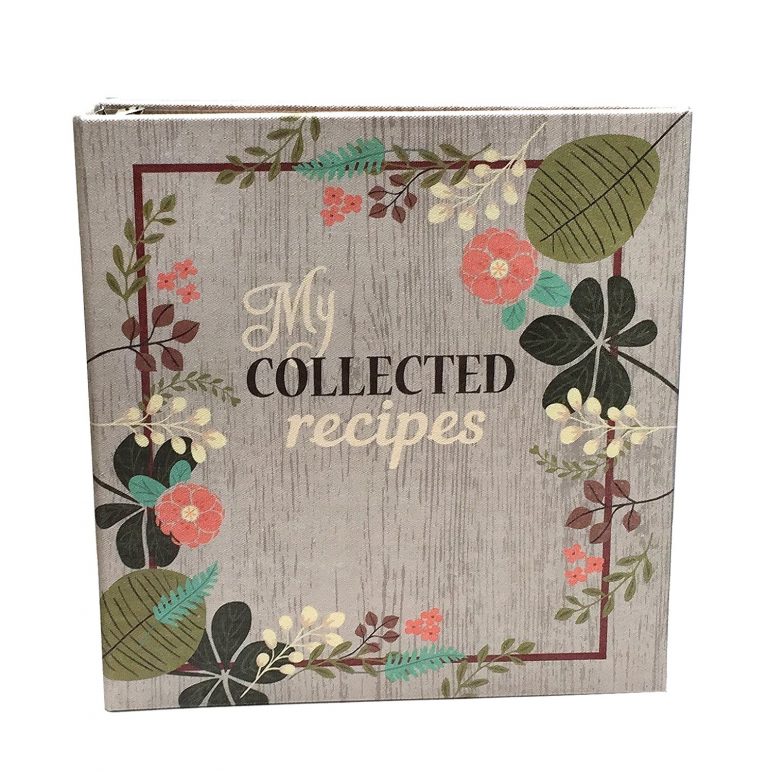 Not that we want your mother to spend the most of her time in the kitchen, but we try to understand the routine of a person in a particular age, and then go on to suggest the gift ideas. The recipe book is one such idea.
Many women in their 70's would want to spend their most of the time in kitchens cooking for their family and their selves. Unlike the today's generation, they don't rely on Siri or other such applications to guide them while cooking.
That is when the old school recipe book comes in handy. It would be a decent gift to a regular mother, and an awesome gift for a mother who loves cooking to the core.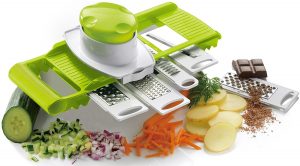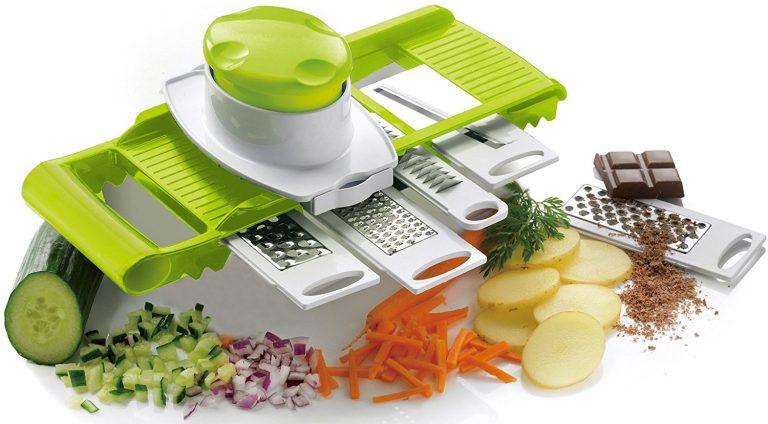 Any appliance that would ease her work in the kitchen is a great gift for a mother. The kitchen slicer is one such appliance which would help her to chop the vegetable and fruits without taking much time and efforts.
The slicer we have mentioned here can chop, shred, slice, cut, and grate without creating a fuss. Thus, it is a good idea to give a multipurpose kitchen slicer as a birthday gift for 70 year old woman.
It would cut down on her efforts in the kitchen as this sharp device can help her cut and shred food items with utmost ease. Don't be surprised to see your mom flaunt the slicer amongst the friends and family.
Amaze with accessories!
Not all women in their 70's are fond of accessories, but most of them love them till the end of the time. Accessories could be anything from a ring to a bracelet, but we chose to mention only such accessories that would look great as birthday presents.
Watch the below space to get some of the best 70th birthday ideas for mom, it is about what you can gift to your mother on her 70th birthday.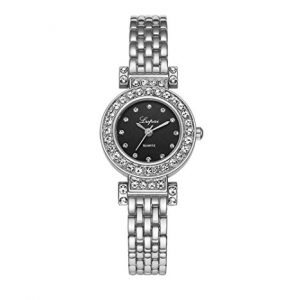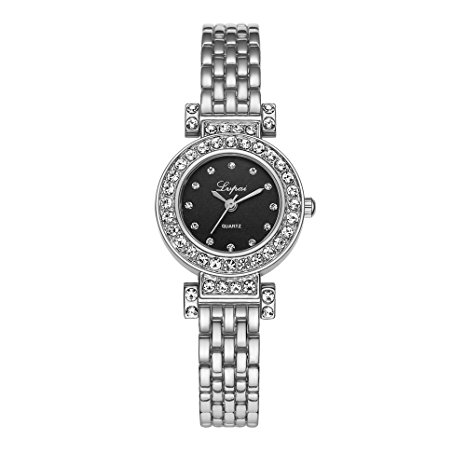 As elegant as it gets, it is one of the most expensive gift option for women all around the world. However old fashion it might sound, it is a beautiful present to receive.
Your mother would be the happiest to the person to wear the watch on her wrist and flaunt it amongst her family and friends. It could buy any watch ranging from your budget and mother's taste.
Just take it into considerations that your mother wears a watch. There are high chances that with growing age, she has dropped the habit of wearing a watch on her wrist.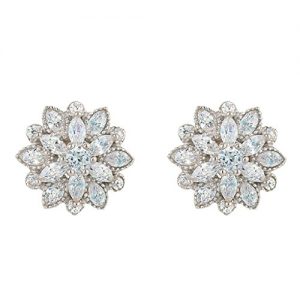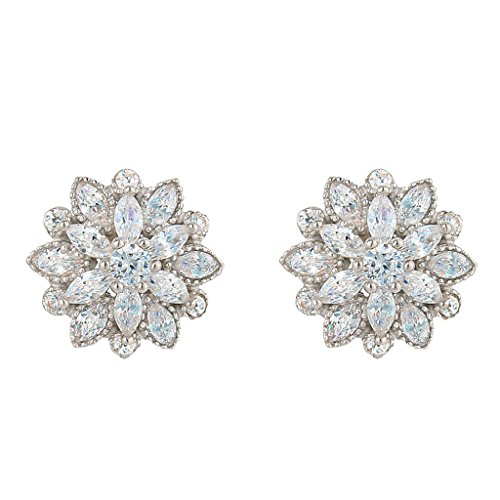 No! We aren't going to name each of the ornaments separately, but we thought of giving you a reminder that all the ornaments can serve as a good gift for a mother in her 70's.
Earrings are just an example to serve the remainder purposefully. The gifts can range from anything and everything including a bracelet, bangle, ring, necklace, pendant, etc.
The metal of the ornament is directly related to the bucks you are willing to spend. It can be anything from a gold to silver or platinum. Ornaments always serve the task of behaving as beautiful gifts regardless of the occasion.
24.Engraved Oval Compact Silver Mirror
The engraved Silver Oval compact Mirror makes the ideal gift for any mum who wants to look her best at all times. The mirror which is finished in silver has enough room for your personal message that will remind your recipient that you are thinking of her. Any woman would be happy to receive this gift and it is a practical yet stylish mirror that they can take anywhere with them.
25.Personalised White Wine for Her
Give a gift that a wine drinking mother will love with the personalised white wine for her. You can choose between French Appellation, French Vin de Pays or Chilean white wine which comes with a personalised label. You can add the lady's name and your message to her which will add the perfect touch to this gift that is bound to put a smile on her face.
26.Orangutan Adoption Gift Pack
At the age of 70 we are far more aware of the world's problems, and one of the biggest problems around is the issue of endangered animals. Orangutans are one of the most loved species, but they are unfortunately very endangered, with their numbers having declined by 90% over the past 100 years. When you buy an adopt an orangutan gift tin you get a cuddly toy, a Wild World magazine subscription, and much more.
27.Name a Star Gift Box
The Name a Star Gift Box is a unique gift that will allow you to name a real star after a person that is special to you, making it great for mums! Provide us with the name of your choice and we will do the rest. Your recipient will get a gift box that includes a certificate showing that they have a guy named after them and information on how they can locate their star in the night sky.
28.Luxury 'Special Mum' Belgian Chocolate
Mums love chocolate and you can show your mom how much you love her with the Luxury 'Special Mum' Belgian Chocolate Mum's gift. The gift is made from white Belgian chocolate with the word 'Special Mum' spelled out in chocolate letters. It is finished with edible glitter for that extra luxurious touch about all mums will think is out of this world.
29.Engraved Photo Keyring
Give a gift to you mum that is special and practical with the Engraved Photo Keyring. The round keyring can be engraved with your choice of message. The keyring is hinged and it has space for two photos inside. So if you want to buy a gift for someone special and add your own precious photographs this is a fantastic choice that is simple yet stylish.
30.Engraved Butterfly Trinket Box
The Engraved Butterfly Square Trinket Box would look great on any mother's dressing table. This is a mother of pearl box with Butterfly design on the lid. The front of the box has a silver plaque that can be engraved with the message of your choice. Choose this for the perfect birthday, Christmas or anniversary gift for a woman who likes the finer things in life.
With this, we conclude this space which was dedicated for the birthday gift ideas for a 70-year-old mother. Do chip in with your unique ideas, and if we love them, we would be happy to edit our blogs and include your inputs in the blogs.
We hope that we have distanced the confusion and have led you to the right path to select an appropriate gift for your 70-year-old mom.
In the above blog we stressed on random gifts which could prove handy to a 70-year-old woman. Also, we tried to inculcate such gifts which exhibited your love and affection towards the receiver.
Now that you have a wide fleet of options at your disposal, you can go online shopping or head towards the nearest Walmart to pick up the desired gift for your mother.
With all that said and done, your precious time can be the best gift you can give to your aging mother. I hope you liked these 70th birthday gift ideas for mom.