Last updated on July 8th, 2022 at 09:02 am
Once a person is 70, he is hard to get amused by a big bang party or something that tires him physically.
However, it does not mean that we shouldn't celebrate his birthday. Instead, it is one such opportunity for you to let him know that you care about him.
Hence, to help you shower some love on the 70-year old someone, we dedicate an article that talks about several gifts for a 70-year old man.
He could either be your dad, granddad, uncle or in that case your husband, the following gift ideas are suitable enough to suffice the needs of every 70-year old.
Gifts for A 70 year Old Man That Will Make Him Happy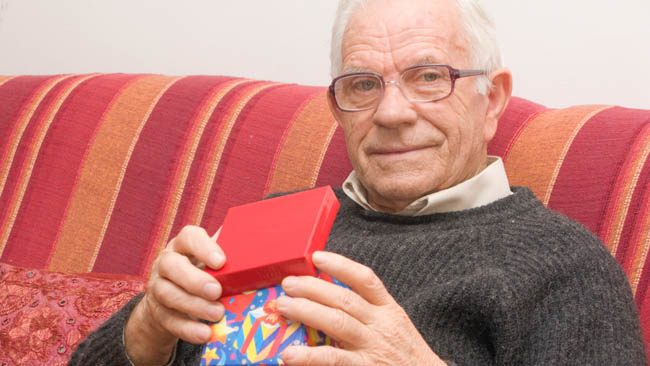 70 is such an age number that it might make them feel old. Also, it is an unavoidable fact that a person in his seventies is considered old.
Although there might be some exceptions, a majority of them embrace their post-retirement life.
Therefore, many of our gift ideas would help your oldie fight his boredom. Also, there could be many such gifts that could come in handy for a 70-year old.
Browse through the list below to find some exceptional gift ideas for a 70-year old. Thank us later.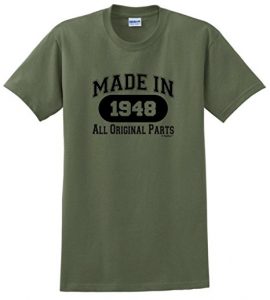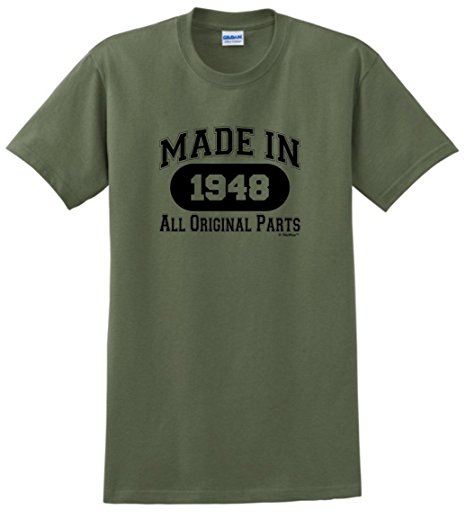 See him laugh when he unfolds the t-shirt from the gift box. Not only this t-shirt would come in handy for him in the day to day use, but also will make him miss you every time he wears it.
Whether he is your grandfather or your neighbor, he would appreciate your gift-giving abilities. Also, the fact that it will cheer him up a little and bring an ear to ear smile on his face would satisfy the purpose of the gift.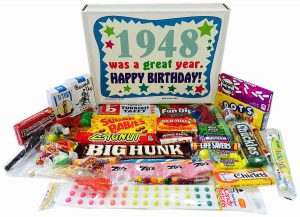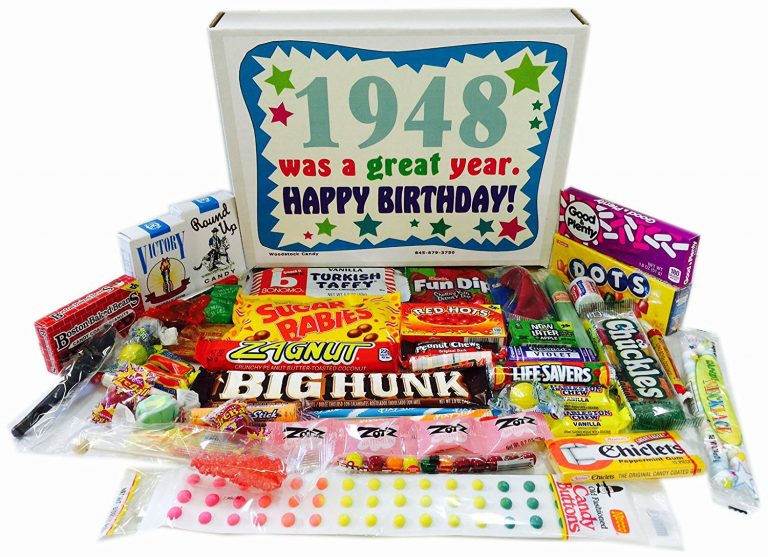 Suffice the hunger of his sweet tooth by gifting him a box that is packed with candies that were available on the market in his childhood.
The very first look of the candies would take him back to the golden old days. You may get lucky if you get to hear a story or two after he sees this wonderfully crafted candy box.
One doesn't even have to gift wrap it as it is good to impress the receiver as it comes. It also comes with a placard that wishes him a happy birthday.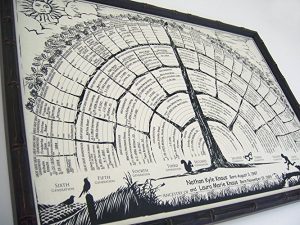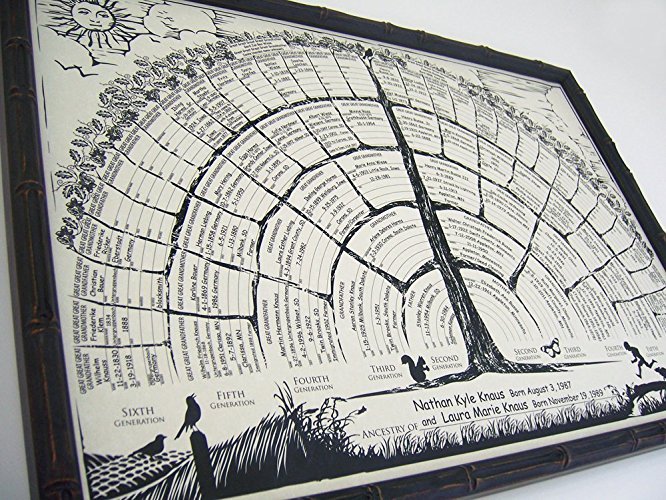 If the 70-year old someone whom you want to gift is from your family, a gift with an emotional touch would be highly appreciated.
A person in 70 is very less optimistic about receiving materialistic gifts. He wouldn't need most of them.
However, a gift packed with emotions would stay in memories for a long time. It could have a special place in his heart and also in his showcase.
Having said that, a personalized family tree chart could be a decent gift choice for a 70-year old man.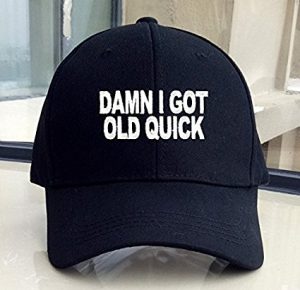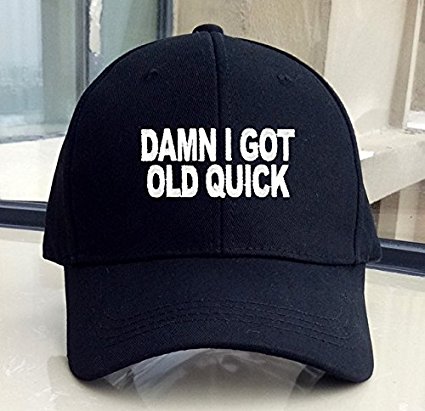 A Trucker's hat with a quirky quote is enough of leaving the oldie ridiculed. He is going to love the cap more because of the funny message on it.
It reads damn I got old quick which would crack him up completely. Also, it could prove useful to cover his head while he heads out for a morning walk or to buy some groceries for himself.
It would protect him from the harsh sun. Also, if he is a golfer, you would see it on his head more often than not.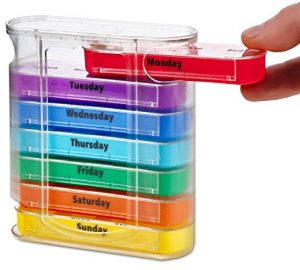 Most of the people in their seventies would be on some, or, the other medication. Having said that, many of them give excuses to skip medication.
Most common of the excuse has to be that they forgot. However, once you gift them the pill organizer, they wouldn't have the scope to say that they forgot taking their medications.
Taking medicines on time would reflect on their health making you happy. The person receiving it would feel the care and affection that you have for him.
He would be happy to know that you are one of those people who wants him to live longer.

Not that we want you to make the receiver feel old, but one cannot deny the fact that it is one of those gifts that would come in handy for a 70-year old.
The natural walking stick is going to prove useful for the old man while he hits the market or goes for a normal stroll in the nearby park.
The hand-carved design is obvious of grabbing some attention of the onlookers. It is elegant and could provide excellent support, especially if he is aging faster.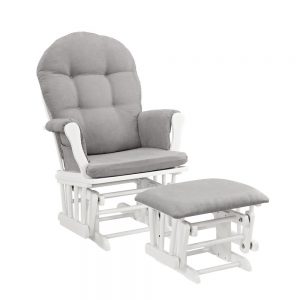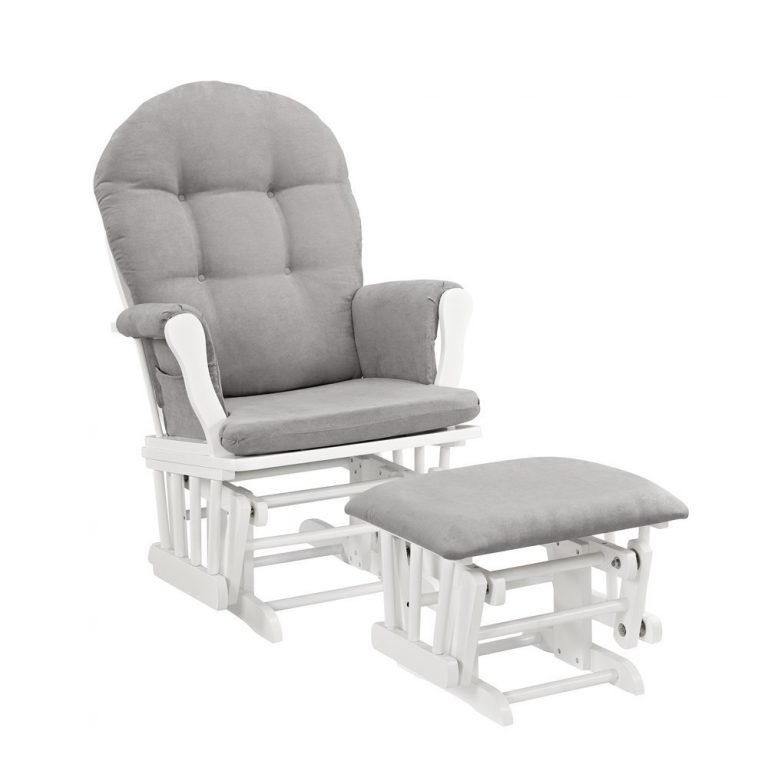 Now that he is 70 and spending the majority of his time in his house, you could gift him a place to relax. It could be one of the best gifts for the 70-year-old man.
It would let him read, watch TV, or listen to the radio by relaxing on the rocking chair.
Possibilities are that it could become his favorite place where he would enjoy the solitude and think back on the good ol' days.
Make sure, he doesn't have one before you think of buying him one. He might not want to replace the old one and all your efforts for arranging the gift would go in vain.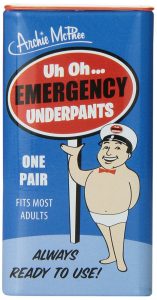 Although it is an efficient gift that might or might not come in handy for the old men, t certainly fits the purpose of acting as a gift.
Whether your oldie has frequent nature calls or not, the emergency pants are going to burst some giggles and laughter.
He might whack you for the present you thought of him, but it would definitely be that gift that will stay in his memories for a very long time. No one would ever expect them and that would add to the element of surprise. Wink.
Many people in their 70's have to deal with a blurred vision. If not blurred vision, there is a certain of amount of difficulty in people at this age to read small numbers or letters.
If the person whom you want to gift is one of those, you could gift him a pocket folding rotating magnifying glass.
It would come in handy while he is shopping in the nearest Walmart where prices are printed in a diminished size on some goods.
It could go with the oldie wherever he goes helping him to get hold of everything minute that he wants to read or observe.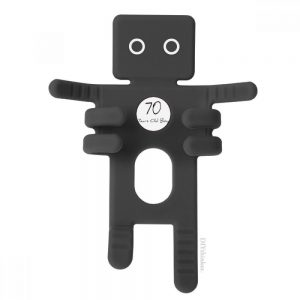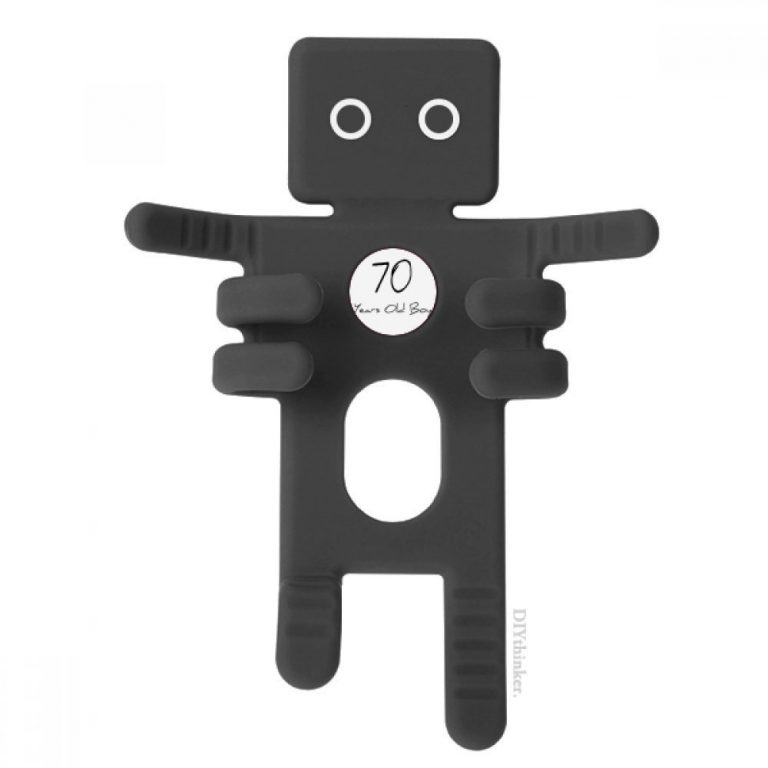 Not many at the age of 70 would love to drive, but if at all, he does, then the car mount is surely a good gift for a 70-year-old. It has a customized message that reads as 70-year-old boy which might make him feel young and good about himself. Also, it will keep you in his memories every time he hits the car running.
Talking on the phone is not advised while driving, and thus, a mobile holder can come in handy.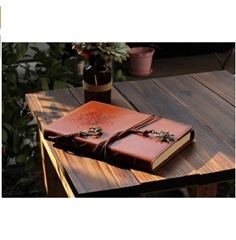 Motivate the writer in him by gifting him a stunning looking leather journal. If you know that he has the capability to write beautiful stories using his experience, something that pushes him to undertake the long-forgotten hobby could be a beautiful gift idea. Also, if he is a keeper and loves collecting books, the leather journal is made for him.
Make sure he is fascinated after he unwraps it from the gift box. For a person who has only cared about his beer and baseball wouldn't find any interest in a rustic-looking journal.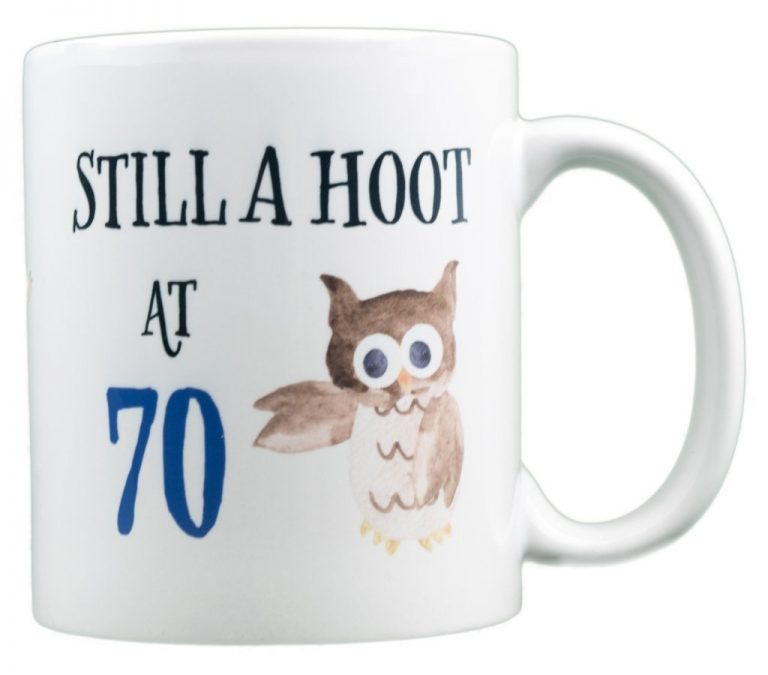 We avoided the mug for quite a while before we found this hilarious one on the Amazon. Customization always serves to the task of amusing the receiver to the fullest. Having said that, it has a fascinating effect when it is funny.
The quote on the mug is possibly going to break a huge laughter amongst you and the receiver. It reads as still a hoot at 70 which is certainly going to stay in his kitchen cutlery for years to come.
Every time, he sips on his hot beverage from the mug, he would laugh at the funny quote present on it.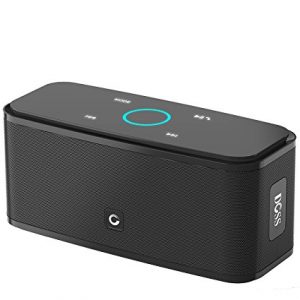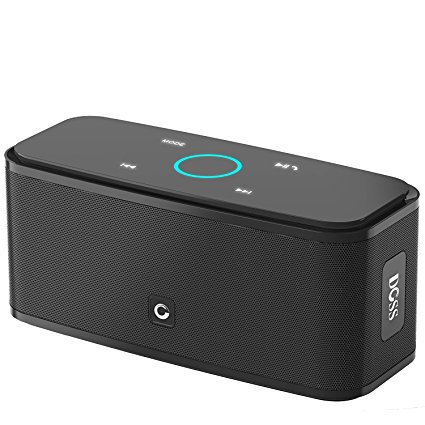 A 70-year old would be happy to see the speakers as a gift. It would let him play his favorite music while he rests on his rocking chair or is busy doing some household chores. It wouldn't force him to carry his mobile phone everywhere just to listen to his favorite songs.
All he can do is station the speaker to the place he desires, sip on a glass of wine, and enjoy his favorite music. He can even pick up calls using the speaker. Isn't it a handy device?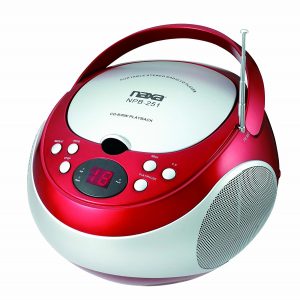 Give him the opportunity to listen to his favorite classic songs by gifting him a CD player. If you know a lot about his tastes and choices in music, you can even buy some CD's of his favorite artists.
The player also doubles up as an FM Radio which gives him the freedom to whatever he likes according to his moods.
It is yet another gift on the list that would help him fight his boredom. It is one of those gifts for 70-year old that everyone regardless of their choices would love to receive.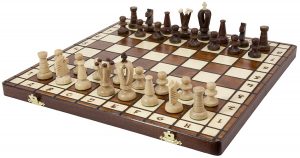 Not that we are stereotyping him to a particular game but most men in the United States shift to playing board games in their post-retirement days.
Chess is a good option that would also help him to keep his memory razor-sharp.
If he loves the game, or just enjoys playing it with his grandchildren and friends, a wooden chessboard would serve as a perfect gift.
It would also help him to fight his boredom and consume time faster. The transition of suddenly having nothing to do can take a toll on the mind. Games like them would keep such thoughts at bay.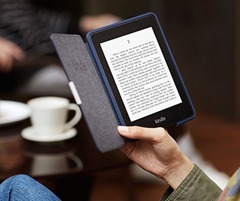 If your old man is a reading enthusiast, he would be more than happy to receive an electronic reader.
It is lighter than most of the books would give him the access to million books worldwide without having to step out of the house in search of a particular book.
You may, well, have to help him go through the device in the initial days. You can guide him with the usage and he'd be good to go. He is certainly going to love your thought behind you gifting him the Kindle.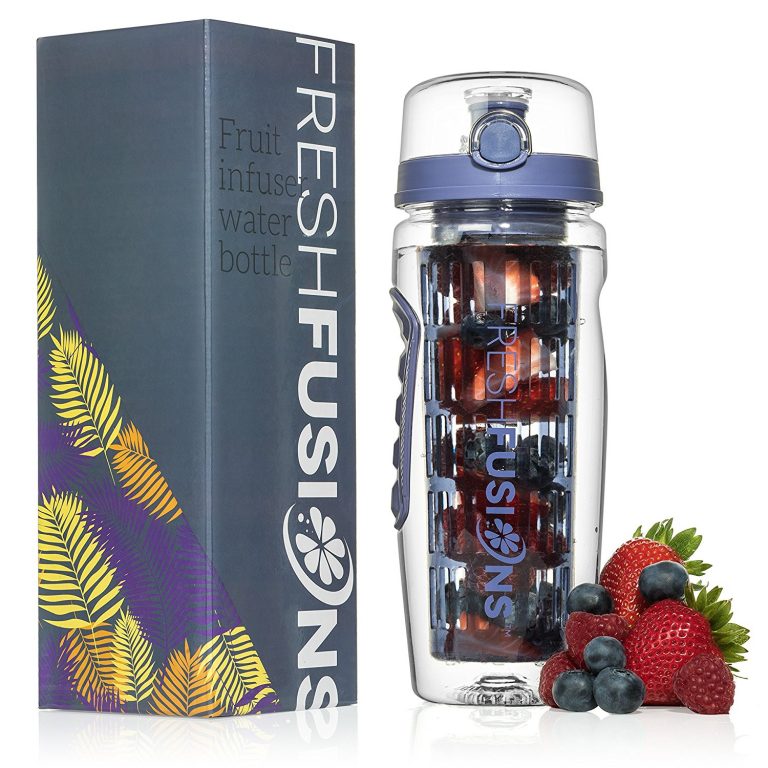 It is one of the most mentioned gifts on our website currently. We just love how these water bottles have changed the people's perception of keeping themselves hydrated.
Although it is a necessity, not many people do that on regular basis. Plain water can be boring at times.
However, with these fruit infused water bottles, you get a rich flavor to the water which lets you sip on the water more often than not.
Along with maintaining the water levels in the body, it also provides rich minerals from the fruits. It is portable and can be carried around while traveling.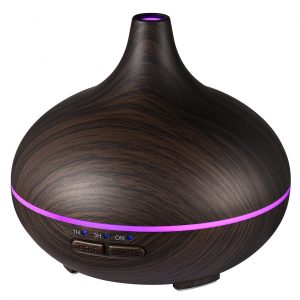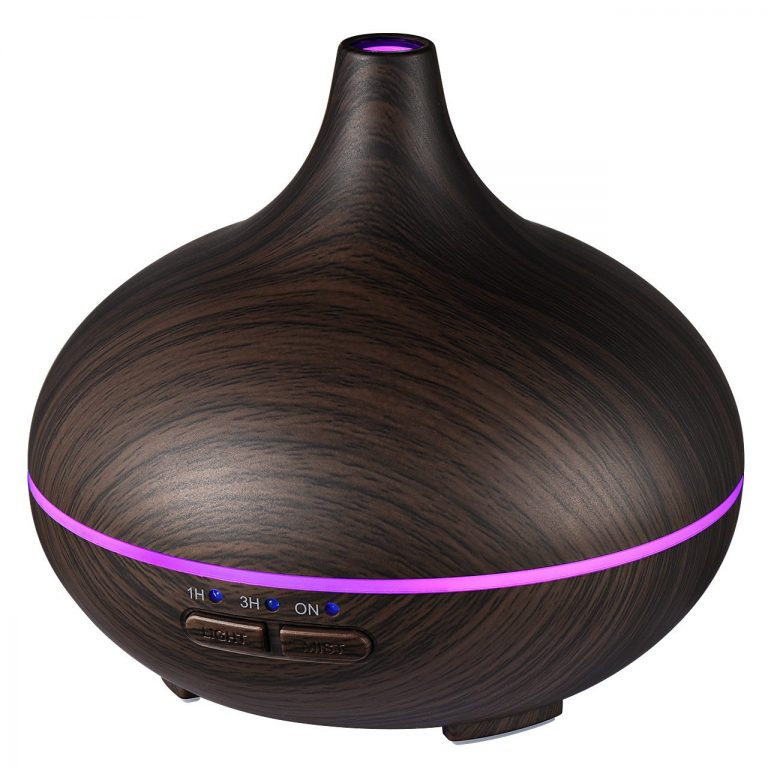 Not in looks good as a center table, but also emits essential oils that work on the concepts of aromatherapy to provide excellent results.
The URPOWER 130 ML essential air diffuser is a nice way to maintain the mood of a particular room.
Also, for the growing age, it could work wonders on the health as well as the mood of the 70-year old. Without a doubt, it can be considered as one of the decent gifts for 70-year-old man on the list.
If you are flexible with your budget and want to make his 70th birthday memorable, you can gift him a full-fledged camera.
However, the complexity of the camera is directly proportionate to how much you are willing to spend.
If you think that the oldie would be delighted to see a mid-range digital camera, you should then go with our suggestion which is the Kodak Pix Pro Friendly Zoom camera.
If he is a photographer or someone who finds passion in capturing images, you can stretch your budget a little and gift him this box of happiness.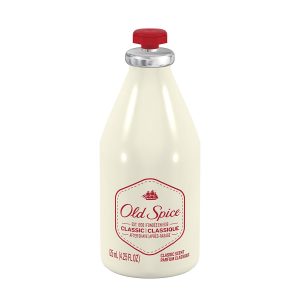 For the man who still inflicts a macho style and tries hard to stay dapper, the old spice aftershave is a gift for him.
It would help him soothe his skin after he is done with the facial hair. Also, it will make him smell good for a long period of time.
He would be surprised when you pick out an old school after shaving for the oldie. Your choice would be applauded and used at frequent intervals.
It would make them feel cool and refreshed every time it is applied on the skin.
Whether he is your uncle or your grandfather, he would love the efficient yet quirky-looking bag.
The canvas bag is reusable and can be used while going to the nearest shopping mall. Also, it could come in handy for carrying groceries.
The quirky print on the bag is allegedly going to attract some eyeballs. He would love the attention he receives because of the bag.
It would add to his style statement and would let him carry the groceries in a more environmentally friendly way. The quote on the bag reads as it took 70 years to look this good.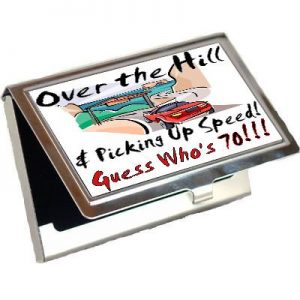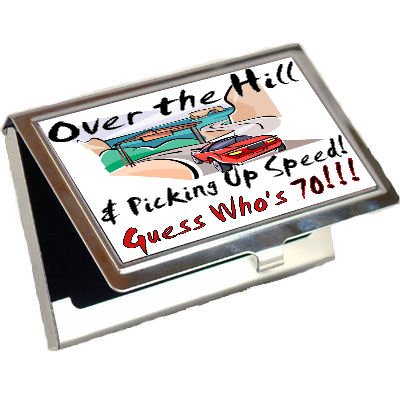 If the 70-year old you are planning to gift is still running strong and is active in any sort of business activities, you could consider gifting him the customized business card holder. The quote on the holder reads as over the hill and picking up speed, guess who is 70.
It is quirky to the core and has the ability to grab some attention of the onlookers. Also, it would display a sense of swag to the people visiting the old man. Your gift idea would be decent enough to impress a 70-year old businessman.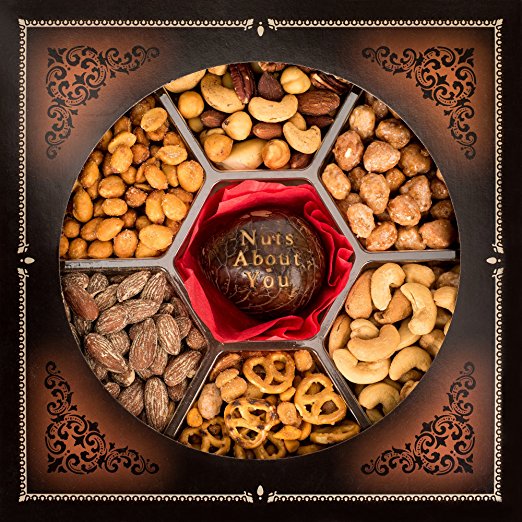 Anything that helps a person to boast his health is said to be a decent gift, especially when the receiver is in his seventies.
The nuts gift basket, like we all know it, would not only give some healthy nuts to munch on in his free time but would provide him with much-needed nutrients.
The assorted nuts are nicely packed in a box which is designed in a way to make it look like a gift.
Efficient as it gets, it is a gift that wouldn't be remembered for a long time, but would surely be appreciated at least till the nuts in the box are over.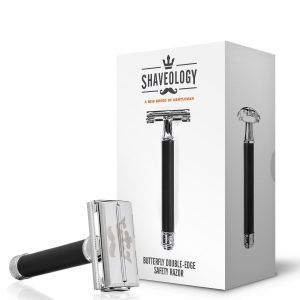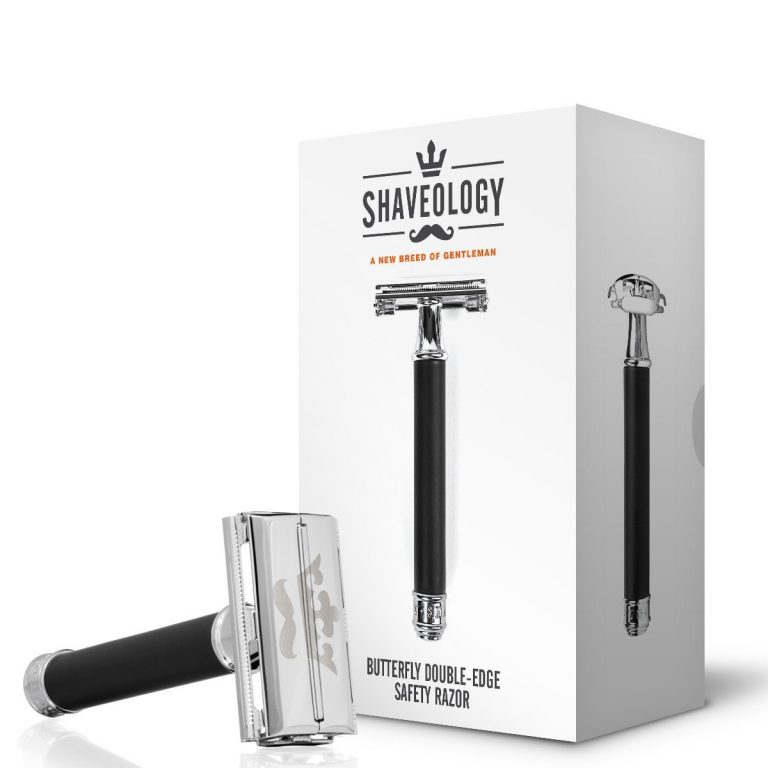 With trembling hands and shaky body, it gets difficult to shave with normal razors. Not only difficult, it leaves them with a risk of getting a cut on their face.
Thus, to help them with their shaving processes, safety razors could come in handy. It would be one of the nicest gifts for a 70-year-old man.
Such gifts would inflict upon the care and affection you have for the oldie. If not the gift, your thought process behind the gift would unquestionably reach the heart of the receiver.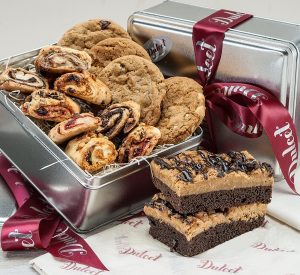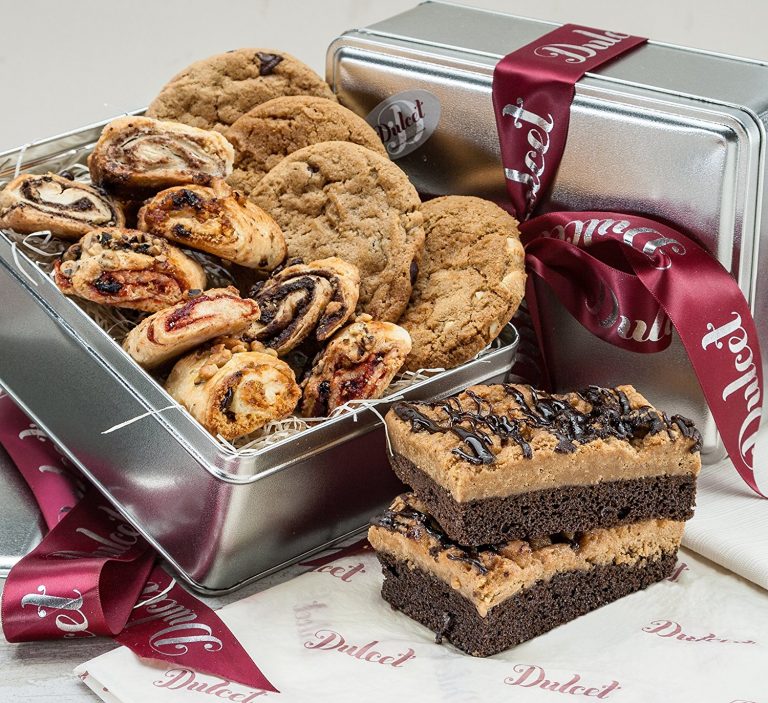 Gift him a box of delectable cookies that would melt in his mouth just as it enters. The distinctively flavored cookies are sure of staying on the taste buds of the old man for years to come.
The box consists of several flavors like the Chocó-chip, macadamia nut, peanut butter, oatmeal raisin, chocolate crumble, and many more.
I feel hungry just as I write about them. Imagine your oldie hogging at them once he receives it as a birthday gift.
26. The Big 70 Notebook
The Personalised Notebook – The Big 70 is a fun and helpful gift for someone who will soon be 70. The notebook comes in soft or hard back versions and has either lined or plain paper.
Choose from two different sizes, both of which are ring bound for ease of use. You can have your name of choice added to the front of the notebook.
27. 70th Birthday Photo Frame
For a charming and stylish 70th birthday gift the 70th Birthday Photo Frame is the ideal way to capture a special moment for everyone to see. The frame is made from brushed metal with 'Happy 70th birthday' written on the bottom. The frame is suitable for any photo measuring 5" x 3" and will look great wherever it is put on display.
28.Engraved Crystal Vase
If you are looking for the ideal 70th birthday gift take a look at the Engraved Cut Mini Vase. The vase is made from cut crystal and will look wonderful on a table, shelf or desk. The message on the vase can be up to four lines long with a total of 15 characters on each line and will be located on the front panel of the vase.
29. Tea Tower Set
The Tea Tower Set makes a great gift for any 70 year old who loves a refreshing cup of tea. The set comprises of a mug with TEA written on it, chocolate wafers and a tin of green tea. The set will arrive gift wrapped and looks fantastic even before it has been opened. Choose this as a gift that will give many hours of enjoyment.
30.Engraved Crystal Tumbler & Whisky Gift Set
If you know someone who will soon be 70 who enjoys whiskey the Engraved Tumbler and Whiskey Gift Set is perfect. The set comes in a box lined with blue silk and contains an engraved whiskey tumbler and a 5cl bottle of whiskey. You can have the tumbler engraved with up to 50 characters to make it even more special for your recipient.
Now that we have mentioned quite a few ideas that can impress a 70-year old, we would like to bid adieu by putting a temporary stop on the gift ideas. We hope that our ideas gave you a run for your money and time.
We would call it to job done if each one of you left with one gift idea or at least got inspired from the ideas mentioned above. I hope that our genuine attempts to give you as many options as we could be successful.
Considering the age and the mentality of a person in that similar mind frame, we tried our best to figure out gift ideas that are evenly priced. Most of the gift ideas are available on the Amazon website.
We would love to hear back from you. Our comment section is reviewed and we take in a lot of suggestions from the valuable feedbacks we get from our customers. We request our readers to keep giving us feedbacks so as to improve on our articles further.
We are open to criticism and suggestions. If any of the gift idea you feel that should be on the list, you can write to us. In most cases, we would include the gift idea on the article.
For more gifts and party ideas, you can log on to our website that is www.birthdayinpsire.com.
We have multiple blogs spread across several age groups and categories that discuss about the gift ideas for different occasions.
Right from gift ideas for a newborn baby to gift ideas for the boss, you would find everything all under a banner.
We have separate articles for each of the categories and we are sure that the ideas would leave stunned.
We hope that we were able to give nice and easy solutions to the tricky questions that made a house above your head.
Although selecting gifts for a 70-year old wasn't easy, we managed to figure out as many as 25 gifts that could make the present box.