Last updated on May 9th, 2022 at 06:44 am
You might be planning to celebrate your grandparent's birthday or maybe your dad's or uncle's or maybe for yourself? So do you have any 70th birthday party ideas in your mind?
I know it is quite a task to have the right plans in the list as its a special occasion of completing the milestone of 70 years of life.
I know you want to make this party memorable and special. For this you need to have some perfect suitable plans in your party ideas list.
So 70 is the years of living and now it is time for the celebrations of living such a wonderful 70 years, together with family and friends. Planning for the special day would be quite a task but also fun.
Although there are many things you can plan for the party like decorations, themes, games, and many more. But here i will give you only few ideas that i believe should be in your list.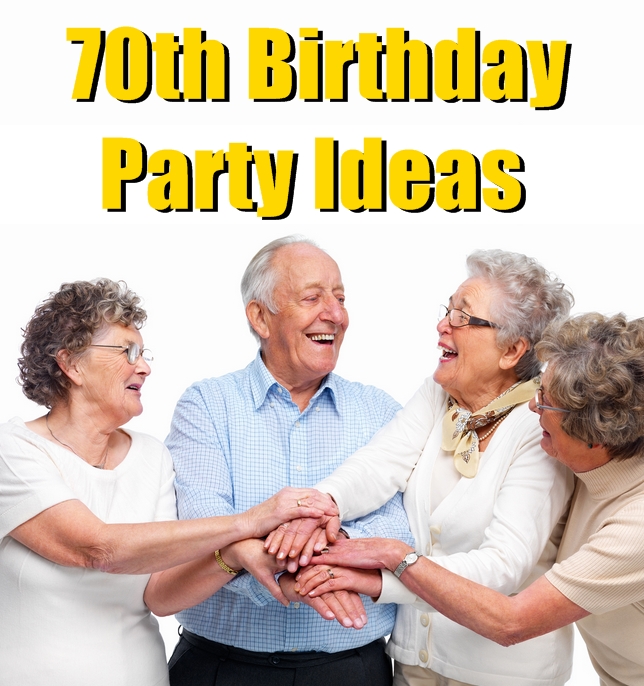 Birthday party ideas for 70th birthday
Here are some sweet and simple ideas for you to make the 70th birthday celebration special. Although these are very simple ideas but they will surely make the day memorable.
1. Grand Picnic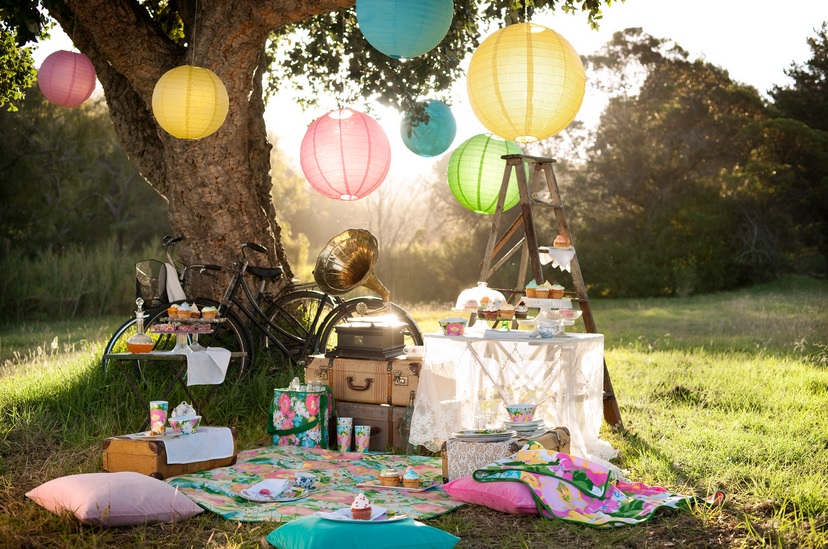 Since how long you have been to a picnic, a month or 2 or maybe it is quite a long time. For old adults, I think going for a picnic is one of a nice idea for a birthday party celebration.
I generally believe that after the age of 50 years a person should celebrate the birthday occasion in a way of gatherings where family members and friends involved.
So by the grand picnic, I meant that you can plan a picnic with your family members, friends, relatives and other close people. You can spend a whole day with a nice arrangement for a picnic spot.
You can arrange a nice minibus where all the guest can travel altogether and pick a spot of destination where you can spend your rest of the day for a picnic.
2. 70's theme

I know you must be thinking it is the worst idea to give a 70-year-old person to have a 70s themed party. Many people will suggest you to make it simple and sober.
But i believe why to make it so dull to be remembered,  so make it fun and revive those eras and memories of 70's.
70s themed party is full of lights, colors, glamor. It is like a disco themed party. Why i suggested you this theme is because it gives liveliness to the party.
Completing a milestone of 70 years is the occasion of celebration and the celebration should be fun and awesome. Don't limit yourself with your age, just go for it and live to the fullest.
3. Stage show
If you are planning a house party or you have booked a venue hall, then you can try this as 70th b'day idea. Arrange for a stage show on which you can ask guests to perform on anything they think they are best at.
I am sure there will be many guests who can sing, dance, crack jokes, can act, etc.. So you can allow the guest to use the stage to entertain other guests with their skills.
It is one of the best slots you can have in your birthday party list as everyone will enjoy the show, have fun and will be entertained. I am sure this show will be remembered for years.
For this you can ask or tell the guest before hand if they want to prepare something to perform. You can also mention it in the invitation card.
4. Call Old friends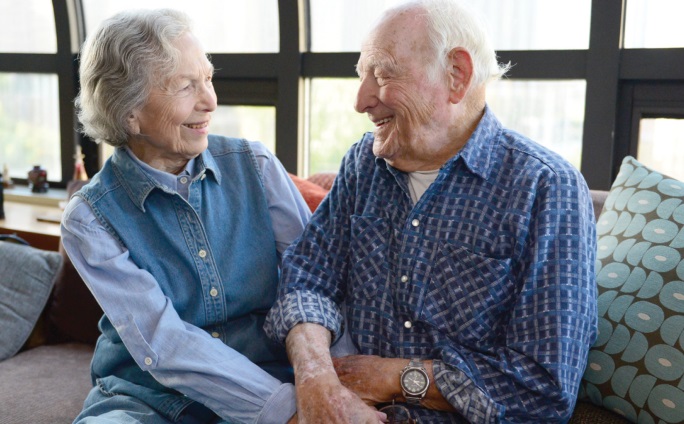 If it is your birthday then why don't you call your old friends to have all those memories back live. By old friends i mean those people who were there with you in the initial days of your life, i.e your school/college friends, your old colleagues, etc..
I tell you a story what i did for my grand father's birthday few years back. My grandfather had a very close friend in his childhood days.
But due to many family and work responsibilities, they got separated and lost each other's contact. My grandfather uses to tell me about him. So I had an image in mind about him.
I thought if I can find his contact anyhow and call him to surprise my grandpa on his birthday, then he will be very happy.
I did the same, luckily I got his contact on Linkedin and i contacted him for the same. He was very happy and came to surprise my grandpa. My grandpa was shocked and he was very happy that day.
I hope my experience gave you some inspiration to do something like this. If you are planning for your dad, or granddad, then you can call his old friends for a surprise otherwise if it's your party, then you should call them from your end to meet and have some good time with them cherishing all those old memories.
5. Comedy night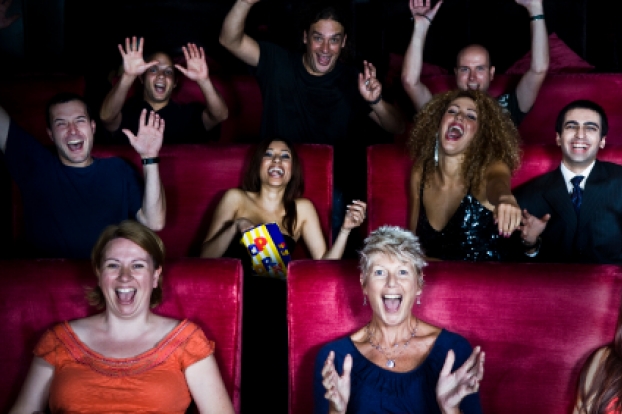 You can organize a comedy show for the party to make it more fun. You can have the show at a venue hall or even you can have this in your house if you have a good space.
All you need to do is find out some comic artist online and arrange a show & stage where they can perform. Believe me you and your guest will have the best time busting out with laughs
6. Card Games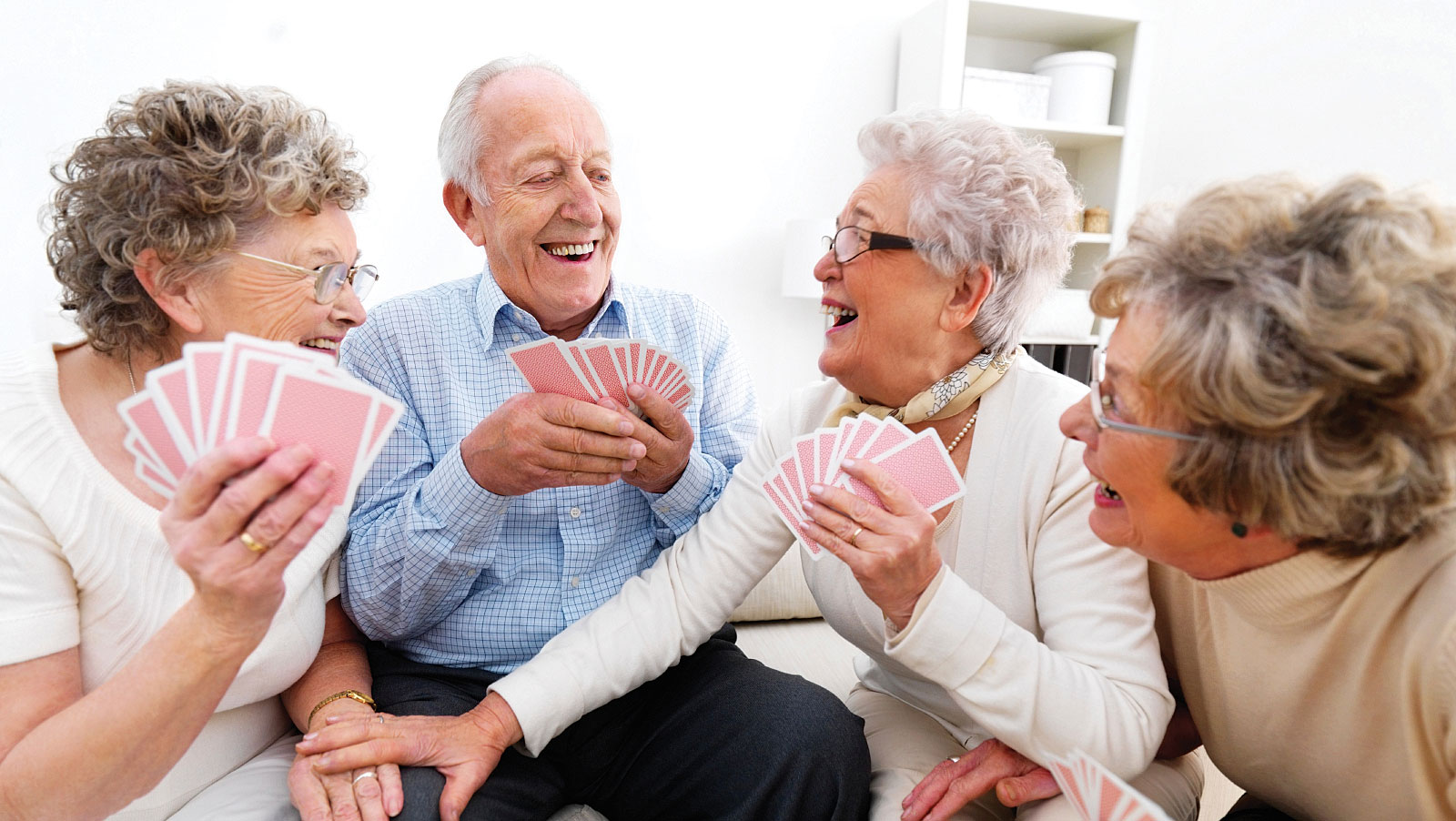 There are many games you can play in a birthday party but card games are best for old and mature people as these games let you engage and involve more, with that you can have talks and conversation in between.
So you can chat, play and have fun all together. Another good thing about card games is that you can play these games for long with so much fun. If you are planning for a house party, then i think you must have the card games in the party.
There are many games you can consider spades, rummy, blackjack, hearts, etc.. Here is the list of 50 amazing card games you can have in your 70th birthday party.
7. A surprise birthday party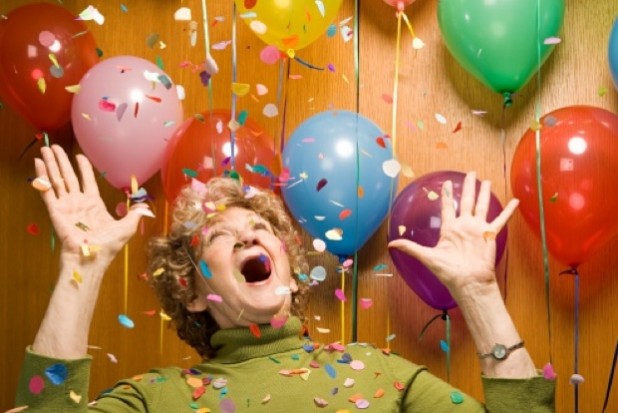 Surprises are always the best when it comes to plan for a birthday party of your loved ones. And on the occasion of their 70th birthday what would be more special than arranging for a fabulous surprise party with all their close friends and even family.
Start from planning the menu, to the decoration, the venue, it would be better to organize it at home itself then everything would be easily in your supervision.
Arrange for a cake or even you can make the children of the family help in baking one cake which would be the favorite of the person celebrating the 70th birthday.
Start with inviting all their friends who mean to them, and keep everything under the blanket. The secrecy of the surprise should be maintained.
Bake a special birthday cake, with all the decorations making it worthwhile. Involve all the family and even the small kids in your preparations as that would help in getting the better response.
8. Birthday surprises by 70 friends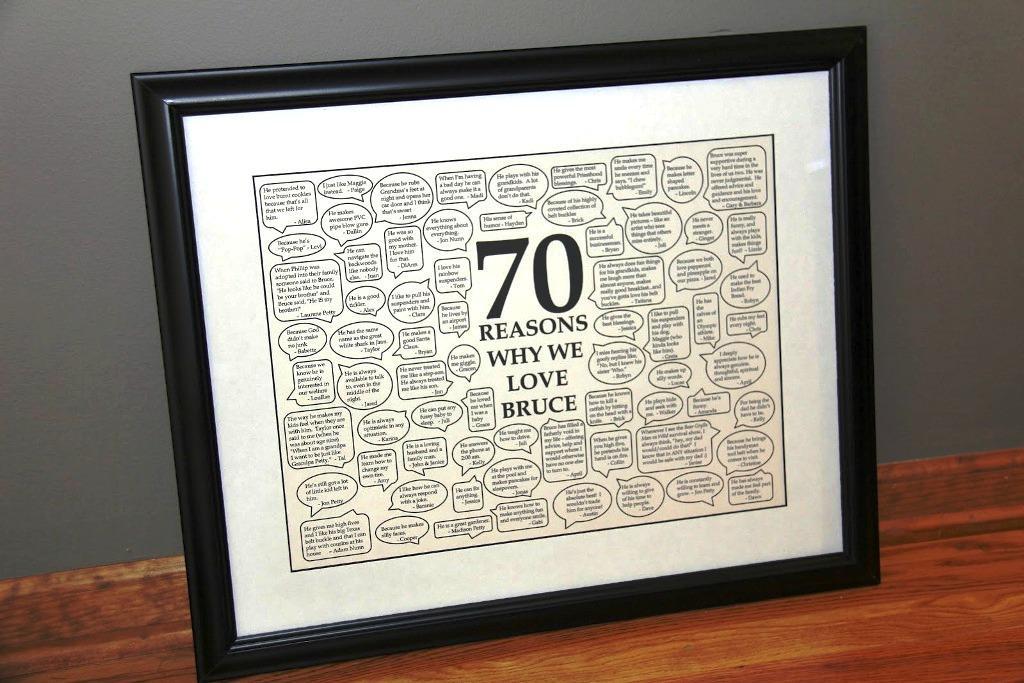 It is said that 70 is a crucial number and when one puts their feet in this time of life with experience and the living they become more wiser and poised. So keeping it in mind this birthday do something very unusual for the one you love.
Friends are the backbone of a person's life as they stand by all the hard and happy times. So this birthday plan something different for them to endure it for their lifetime, by connecting them to their friends with a deeper understanding.
So this 70th birthday connect them to their 70 friends with wishes and feelings. Plan an all day surprise messages and gifts from these 70 friends with a quite for the birthday girl or the boy to guess which of their friends have sent them the wishes.
In the evening arrange the surprise party with those friends, if not all at least few of them. Arrange the birthday wishes to reach to the person in such a way that the whole day there should be a smile on their 70th birthday.
If the party cannot be arranged then also these wishes and messages from all the 70 friends of the school, college and life will surely make their 70th birthday very special and distinct from the other ones.
It is not always about an expensive party of food but important that the person is remembered and loved, this feeling would surely make their day more special for eternity.
9. The roast off party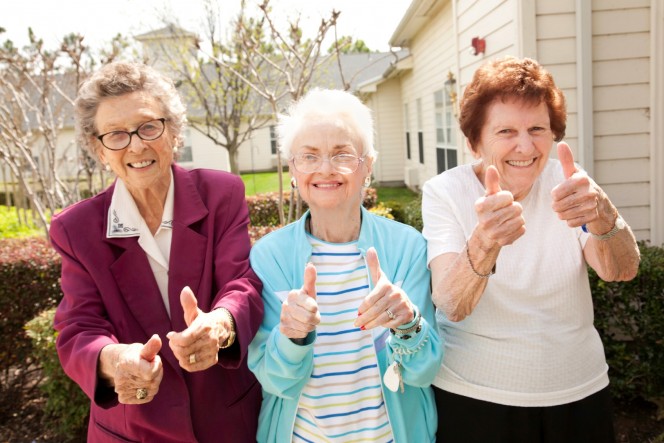 Birthdays are meant to be the fun days, be it of any age and at 70 it becomes more fun as you have already crossed that youthful age and now with age and grace you still have the child in you awake.
So this 70th birthday if the person and their guests or the friends know the fun of roasting then you can arrange for one.
You can go for a celebrity type of roasting with the guests taking the center stage and sharing some fun roast on the guest of honor the birthday boy or girl.
Or best would be to make the best friend who knows their little secret stories do the honor of rating, as they would be knowing when to draw the line and not to hurt anyone's feeling specially the person whose birthday is being celebrated.
Roast of parties are fun but you have to be very careful as it would be dealing with people's feelings, about overall at the age of 70 fun is needed a lot and that too with a touch of humour and a little flavor of unharmed satire.
10. A Blastful DJ cranking night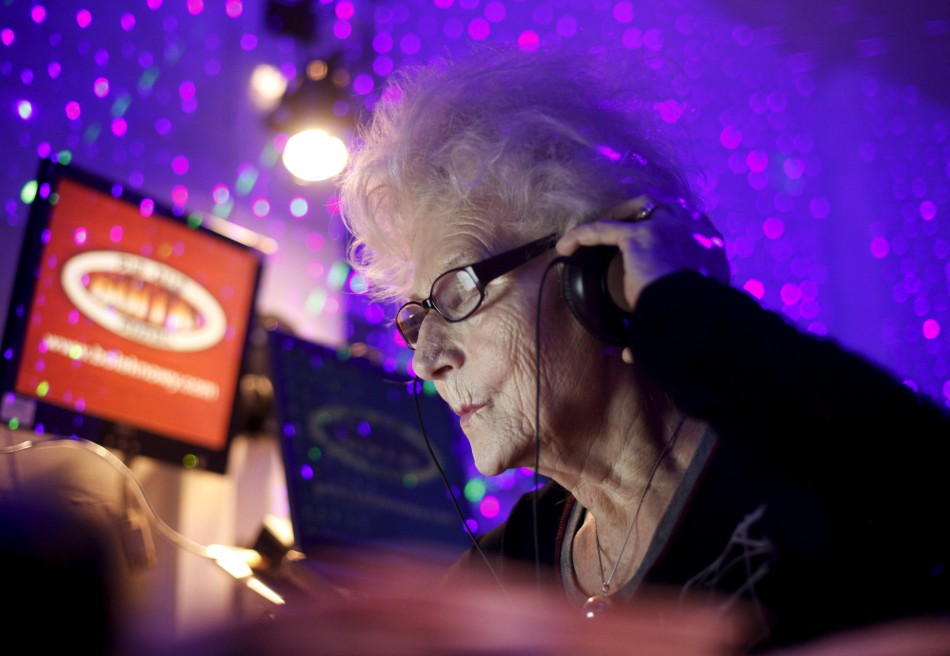 Music is always a life saving for any party and f that music comes along with a blast of mixes and a DJ to play the tunes.
The best 70th birthday bash it would be for your elders. Not necessary that you have plan for an old music theme party of their time, as today's elders have upgraded themselves with time.
So just arrange for a good entertaining and cranking night where they too could shake some legs. You never know you may see the youthful and happy elders dancing on the cranking music night, along with the DJ.
It is not so expensive as nowadays you would get good packages for such event organisations, only you have to book it in advance so that you get the good prizes at cheap rates.
Give the DJ some good choices of music to play which would be a blend of cranking beats and also interesting tunes. You can also have a dance off with the music this is a nice way to make the 70's youth more youthful, also go for some smashing prizes for the best dancer on the floor.
11. The dance competition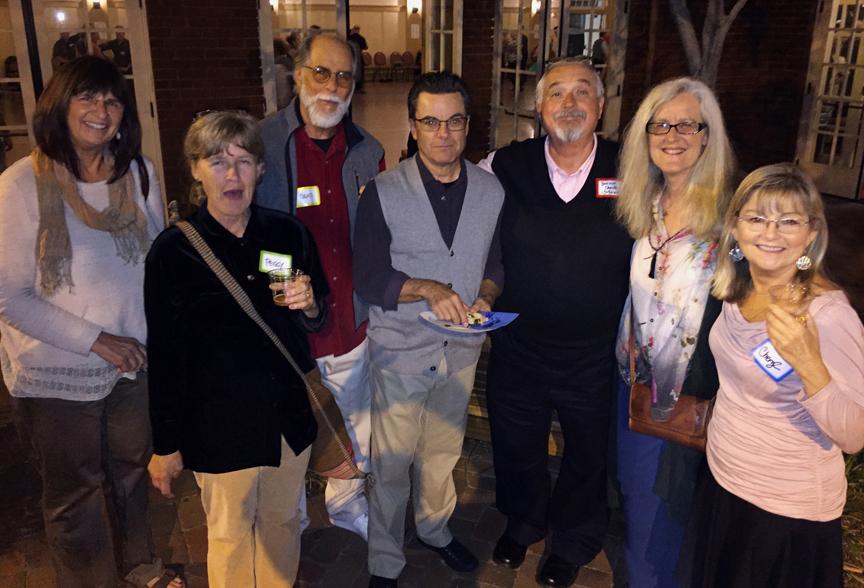 It may sound a bit too much but who said that a 70 year old would not be interested in dancing, may be he or she is not so strong now healthwise, but the spirit is very active and would love to tune in the new beats and music.
Make a night which can be remembered with the tune and beats of dance. Plan out for a dress code for the guests during the dance off, and see that the 70 year old should have the best attire to wear. Some dazzling and choose some outstanding prizes for the dance off night.
To compliment do have some good tasty yet healthy food to go with so that the guests and the birthday boy and girl should be pleased on their special day. It is said dance and food go hand in hand so the combination would be just out of the world.
12. The spectacular invitation card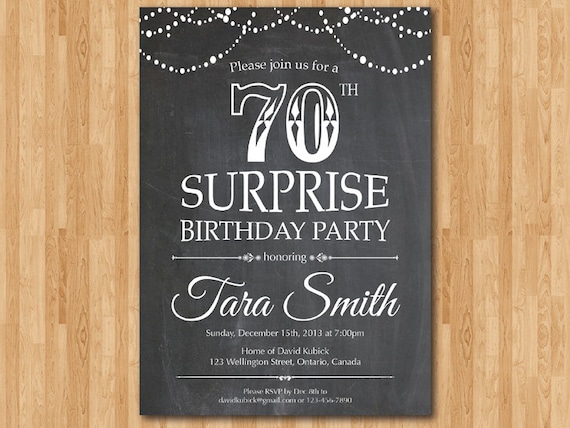 Inviting the guests is suppose to be the most important part of a party, and if it is the special birthday bash of the 70 year old elder in the family. then everything. Many creative ideas can be implemented with the 70th birthday card.
Do something different not the same old invitation with the picture of the person from the young age, rather something which should have their touch more. Make the birthday boy or the girl say few lines to their friends and family, with their signature at the bottom.
You can also make the children do some painting or make them write the invites in their style. It is always good to have some fresh air in the invites and what would be best if it comes from the children of the family.
the invitation card itself should be appealing to create an interest in the heart of the guests about the special 70th birthday party.
13. Passing through the happy years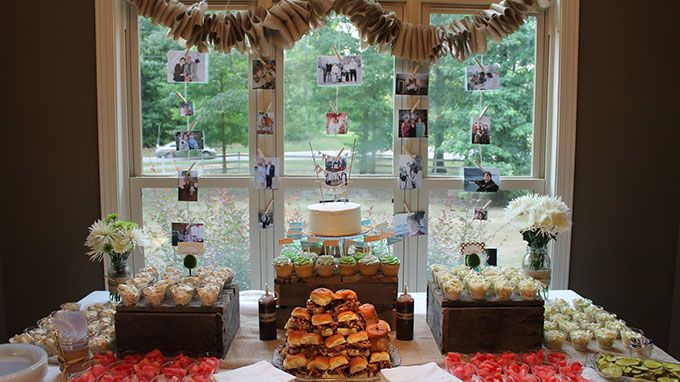 It is said that if you want to capture the memories the best way would be to hold them on a photograph. So this 70th birthday make your loved one travel through the happy years by creating a series of photographs of the person for all the 70 years.
He or she should have all the memories together with their friends and family. The cherry on the top would be to get messages or quotes from the people with whom the pictures have been shared. it is going to be a task for you but it would be a real good gift for your loved one for eternity.
So start making a list of which photographs you want to keep in the slide, and then calling the people who are in the pictures with the person.
If few of them are not alive you can ask the others about their bond and create some nice lines. This way the ones not present would also be there with them.
Keep this photo slide as a surprise and should be unveiled one the cake cutting and food has been served. You would see that the smile the person would have seen those photographs would make the evening more special.
14. A small family gathering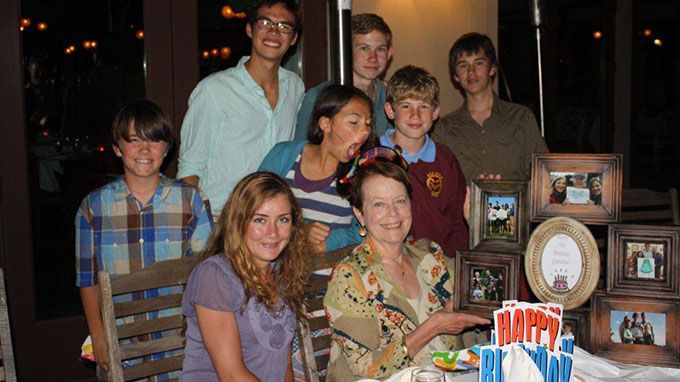 Sometimes too much people do suffocate, so this 70th birthday keep it very simple. Just the grandkids and the birthday boy or girl with the family. You can plan out many several things with the small gathering and the venues and options would be wide and spectacular.
You can just arrange a lovely lunch if it is a weekend with all the favorites of the person, or just can bake a lovely cake. Please do involve the kids as their presence would make everything more special. Just the close family no one from outside.
Try to make some time for this very day so that the loved one should feel the warmth of your presence. You can go for a movie they like after lunch or dinner, or even can watch a ,movie at home together with some popcorn and drinks.
It is not important that a birthday has to celebrate with fun, guests or a lavish party, essential is that the heart should be full of love.
15. Try their daring activity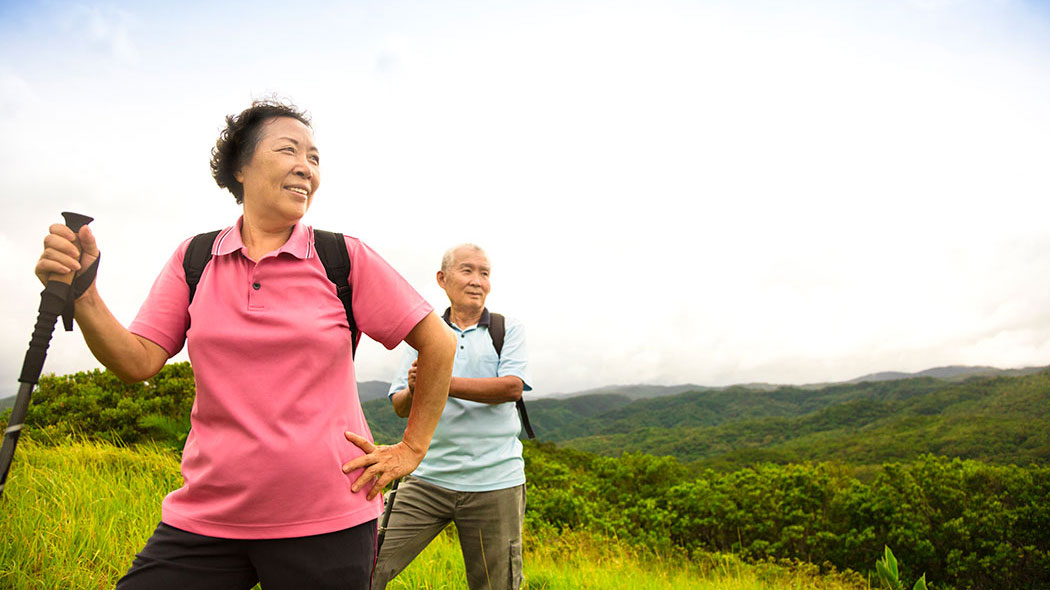 Sometimes people do have some wild wishes in their life which they are not been able to fulfill as going on with life and the challenges make them forget those wishes. So this 70th birthday try giving them a chance to fulfill those untold wishes.
In short, fulfill their adrenaline rush activities with the kick to love more active life ahead. At 70 it is just the start of a new life again so why not arrange a daring activity for them, which they wanted for a long time, life skydiving, or underwater swim or gliding on the waves of the ocean.
But do keep their health in mind and arrange everything with the help of the supervision of the trainer and the experienced guide to help them.
Keep all the safety protocols on while arranging for this fun filled and adventurous birthday bash. But it would be surely the best birthday gift for them who specially love such daring and adventurous games, so celebrate their 70th year with such a bash and fun with the kick to live more active life till they live.
16. A lunch with the old school friends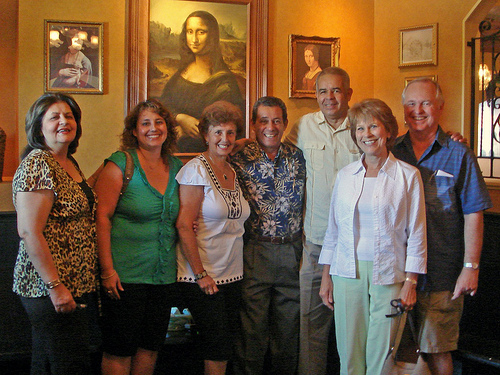 Friends are those people with whom you share the most important part of your lives, sharing and caring are the motto of friendship. So this 70th birthday spending time those close school friends would be the best way to celebrate.
Arrange a special lunch with those few school friends who are the closest to the person, making their 70th year full of memories. Book a table at their favorite restaurant and just leave them alone with themselves. Just arrange the car to pick them up after the lunch and drop them all home.
Arrange for some good food and also some special moments like a lovely cake with the 70 theme and a gala cake cutting with those old friends, and transporting them back to time.
Book the table if possible in the open air, near a pool if possible, where these friends could have some peaceful me time, sharing those old stories of school life and bringing those memories back , with good food and a memorable afternoon marking 70 years of life, happiness and achievements together.
It would be truly memorable for the lifetime without any doubt, making all the friends coming close again and binding them with the fresh breeze of love and compassion for each other. So this would just not be a lunch party but also a school party transporting them all back in time to the era of memories and happy moments.
Do make the phone calls and bring all the close school friends together and arrange all the restaurant bookings without any further delay, so that you can get good deals, and have a proper supervision of the place before bringing them all there.
So these were few ideas to make your 70th birthday party fun, interesting, memorable and special. Hope these were helpful to you. It's a very special occasion so do the best you can to live the day with the greatest joy.