Today I am very excited to share some of the ideal birthday gifts for Mom. I know its you mom's birthday coming up and you are more excited then anyone else to make her day awesome with some perfect gifts.
I have been inspired to write about gifting ideas for mom because of one of my own personal experience. Actually few days back I have gifted my mom one of a thing that she really wanted but not able to get it. It was like "Bingo", she was very happy to get the gift.
This experience gave me a thought there must be many who at times get confused as what to gift their mom for her birthday. So I thought why not to research and find some useful gifts and ideas for the people who are needful. So here I am today to give few perfect gift options and some ideas that will help you make her day memorable.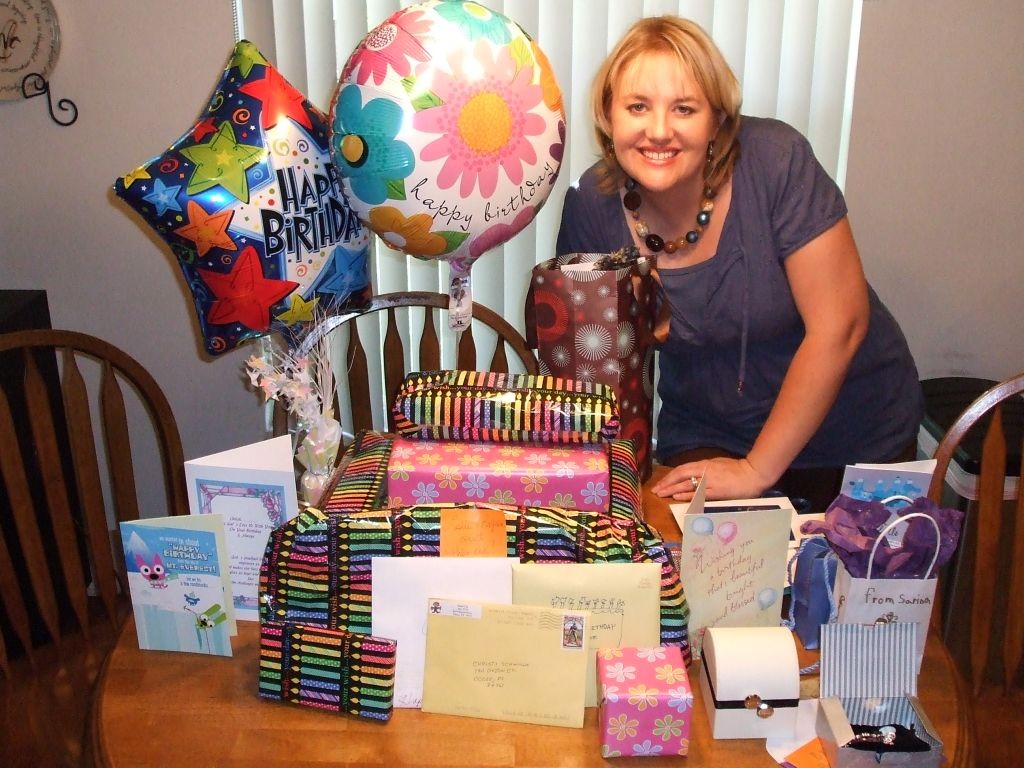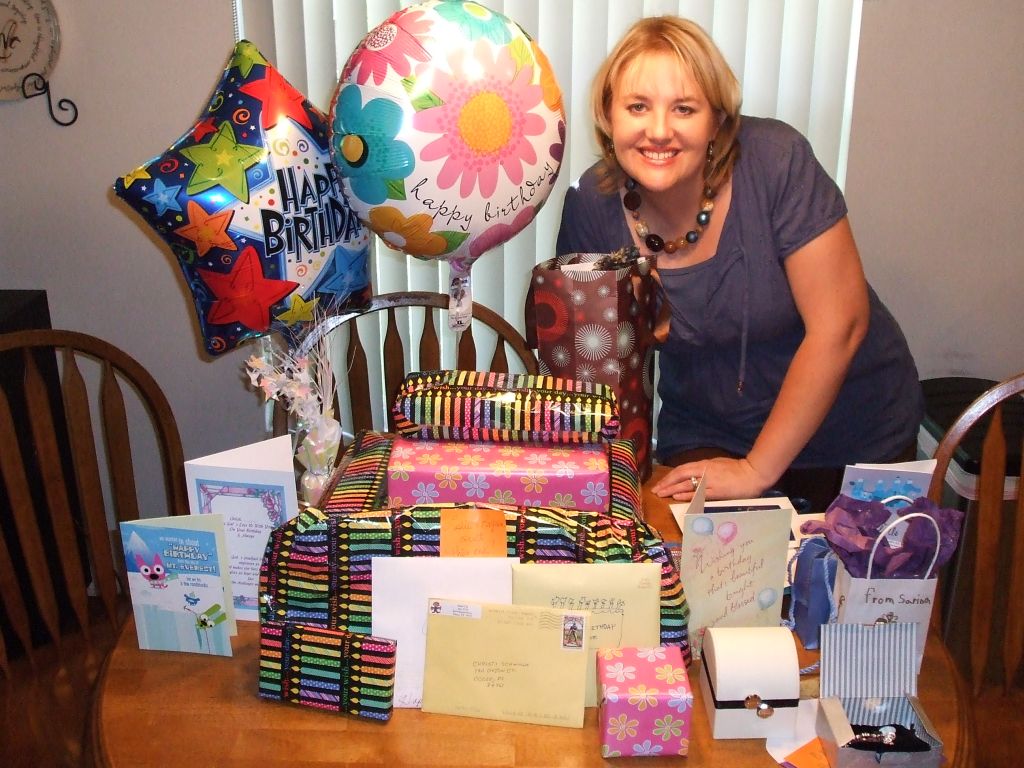 Birthday gift ideas for mom
Now here I will be sharing some general gift suggestions and ideas which can give you some options as to what kind of things you can look up to, to gift your mom. I generally keep this section to help people to think on their own to find the best gift as eventually they have to make a final choice.
Skin care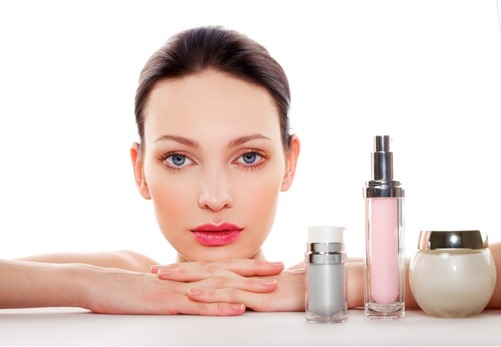 Women generally look after their skin care. They are more inclined for taking care of their skin and maintaining it as compared to men. So it's a clear thought that you can gift something related to skin care not only to your mom but any woman. I am pretty sure that she will love to get any gift related to it.
Fitness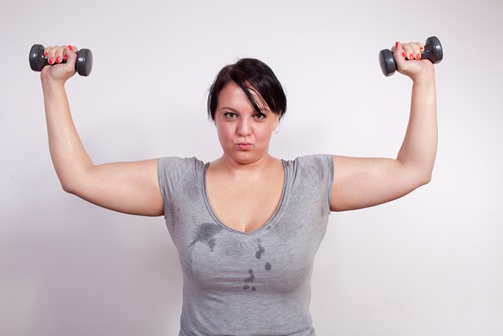 I really don't know what is her age but I do like to recommend you that you should gift something related to health and fitness. No matter of age, we should consider our health and fitness of ourselves and people who we love and care about. So this could be the best occasion to gift something that is actually helpful.
Apparel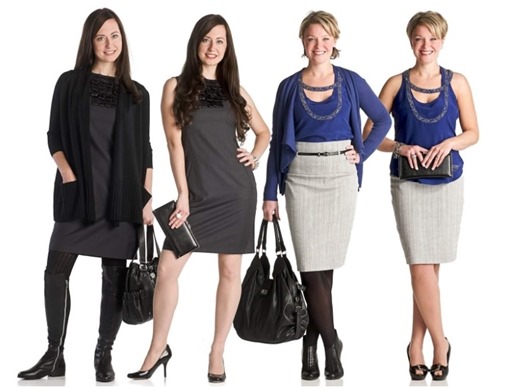 You can look for apparels. You must be aware of what kind of dress your mom like to wear. So if you know, then this would help you find the best matching dress of her choice. Apparel are general, we can present apparel gifts to anyone.
Requirements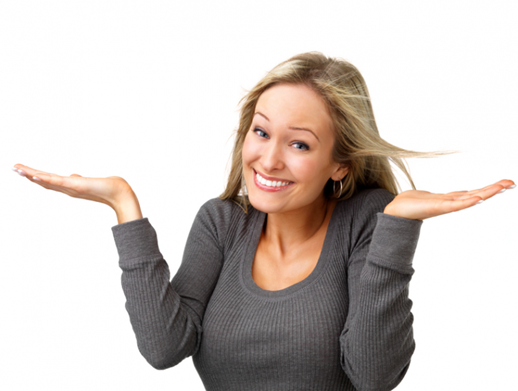 Now this could be really awesome and the best way to find that perfect gift for your mom. Remember earlier I said that I gifted my mom something that she really required and she was very happy to get that as a gift.
So this one I would like to suggest you as well that find out things she really requires. It could be anything from house stuff to office requirements, anything. Push your brain to think or to get to know about things she really need. This could bring a really needful gift for her.
Hobby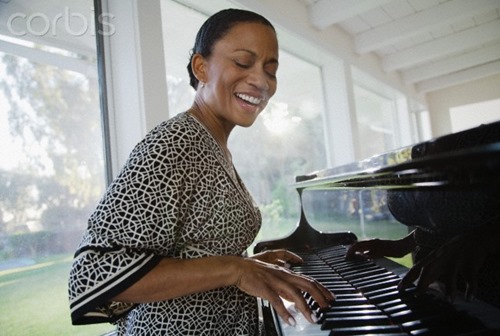 You can gift something related to her hobbies. I have found that women after certain age with growing responsibilities, leave the things that they really love to do.
My mom loves to sing and wanted to go for music classes but with family responsibilities and house work she was not able to do it from years.
As the same way if your mom have some hobby then definitely you should consider this. Gift her something that is related to her hobbies. She will be overwhelmed to get such kind of gift for her birthday.
Birthday ideas for mom
Now in this section I would like to give you some ideas that will help you make her day awesome. I will tell few things that you could do for your mom to make her feel special. These are not gifts suggestions as they are much more precious then any gift. But for those who are more interested in finding some recommended gifts can switch on to next list.
Clean her room
I am very mature and sensible man but unorganized with things, so my mom come to my room everyday to organize my things and make the room clean. I am sure it happens with everyone of us. So to show how much you care about her you must do something that she does for you.
Cook for her
Why don't you cook something for her if you want to make her feel special. She might have cooked from years for you many tasty food. So for one day I guess you can do the same. Believe me she will be overwhelmed to see your efforts and the care you show.
Organize party
Organize a party for her. In earlier phase your life you used to get your party organized by your parents. But I think its now time to do the same for them. Organize a small party or large scale party for her. To make the day memorable, throwing a party is the best option.
Quality time
Last but not the least, gift your time. If you are busy person and really don't get much time for family or can say mom, then this is the perfect occasion that I believe you should spend time with your mom. Make her feel like a queen for the day, do your best things that can make her feel so.
Till now I have given you some gifts ideas and options that I hope you liked. But now I would like to give my recommended list of gifts that I am sure you will also like.
Recommend Birthday gifts for mom
Now I would like to give you my recommended list of gifts that you can consider for your mom's birthday. Their could be many gifts that I could have shared with you but here I will only share few gifts that are the best suitable.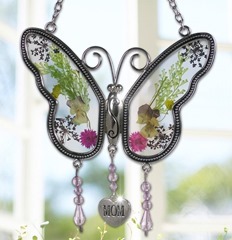 Mom Butterfly Sun catcher
You can't resist gifting this so charming engraved sun catcher to your mom. This is very unique gift you can get her as you can see the glass is filled with real flowers and leaves that gives it a unique eye catchy look.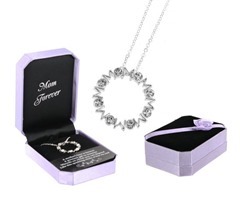 Mom Forever necklace
You surely want to gift this dedicated necklace for your beautiful mom. This is a beautiful piece of ornament that is perfect for any woman. I think her coming birthday is the best occasion when you can get her this beautiful necklace.
Willow Tree Close to Me
For all the daughters, this is the best gift  to get your mom for her birthday. This is beautifully designed sculpture showing the bonding of mother and her daughter. So just by gifting her this you can show her how important she is in your life without saying anything.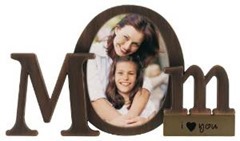 Mom Picture Frame
As the name and picture suggest, it is a picture frame which is designed in shape of MOM alphabets. This frame is bronze plated which really gives it a premium look. I think it will look more beautiful when you put your mom's picture on it.
Fe Fit Workout program
Let your mom be fit and healthy. Gift your mom fitness on her coming birthday with this best 90 days workout program by Fe fit. In this program you will get hell lot of tools and products that will help you keep the maximum fitness. From fitness DVDs to instruments, every possible thing you will get in this set.
Awesome Mom Mug
I know your mom is awesome as every mom is but have you expressed it or told your mom that you are just awesome, if not then this mug will help you do. This is a printed mug tagged with "Awesome mom" to bring smile on any mom's face. If she is coffee or tea lover, then she will definitely love this gift.
Name a star
What if you can give a star your mom's name on her birthday? I know you must be excited to know what it is. This "name a star gift" gives you a chance to put a star name after your loved one.
Beach Hut Planter
Gift your mom something close to nature, gift your mom this beautiful hut planter on her birthday. This is a eye catchy hut planter that looks amazing with its unique design. You can plant any kind of plant on it. I am sure every time she will see this planter, she will remember this day.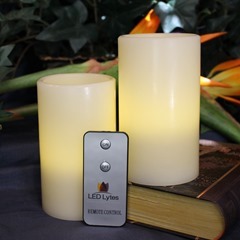 Flameless Pillar Candles
Pillar candles looks beautiful at home but with flame candles the problem is you have to  light it up time and again. But this candle is flameless which runs on battery. Lighting up this candle is click of a button.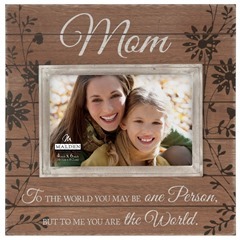 Mom Picture frame board
This is another option if gifting a picture frame is in your mind. Gift this beautiful tagged picture frame to your mom as you can see in the picture. Put her best picture in the frame and let her witness your love with it.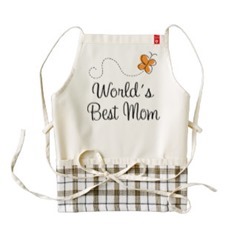 World's greatest mom apron
If your mom loves cooking and like to spend her most time in kitchen, then this is a must gift for her. This an apron with a perfect tagline that can make your mom feel special. I would love to give this apron to my mom too as she also loves cooking.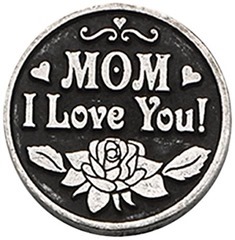 Cathedral Art Pocket Token
As you can see the image that the metal token is perfect to tell your mom how much you love her. Both front and back side of the token is engraved with one message. I will let the back side message to be disclosed by you.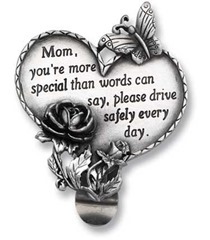 Heart Visor Clip
If your mom drive car, then you must gift her this perfectly designed clip which can remind her of her safety as you can see the image. She can put it anywhere in the car where by her eyes can catch it, this will make her be ensured about her safety.
Best Mom Outdoor Statue
If your mom loves gardening then this gift is perfect for her. This is a oval stone sculptured and painted to give it a unique look. She can put this in garden if not then she can use it in balcony.
Handbag Purse Keychain
Your mom must be using keys for home, car or office lockers. So for your mom's keys this is a perfect key chain that looks really amazing. It is designed in a shape of handbag purse also engraved with small diamonds looking materials which gives it a premium looks.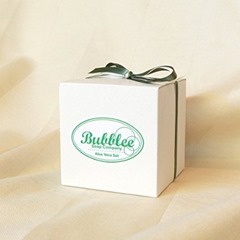 Bubble Soap Gift Set
This is one of a good option that you can look after to get your mom. Every woman love to be hygienic and smell good. So I believe this will be surely liked by your mom too. The most amazing thing about these soaps is that they are all handcrafted and are organic.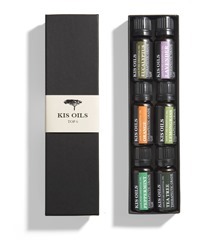 Essential Oil Gift Set
Gift this essential oil set to your mom. This gift set is pack of different type of oils  which helps in giving physical and mental piece. It helps in relaxing your mind and body.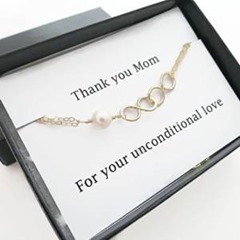 Infinity Bracelet with card set
This is one of the heart touching gift I found out of many. This is a 14kt gold plated bracelet which looks so elegant. Not only the bracelet impressed me but also the card which comes with it. This card opens up your feelings for your mom.
Family Tree photo frame
If your mom is family oriented person, then you can gift this so beautiful family tree frame to your mom. This tree have different branches and with each branch you can put one of your family members pictures. Thus every family member pictures completes the tree.
Best Mom ever
Gift your mother this awesome printed T-shirt on this perfect occasion.  As you can see the T-shirt is printed with best mom ever tag. This will surely bring smile on her face to see this cute T-shirt as her birthday gift.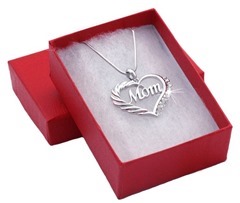 Mom Engraved Necklace
This is really beautiful necklace engraved with MOM letters. I am sure your mom must be having many necklace but surely not as precious as this one. As it will always remind her that someone is so proud of her to have her in life.

DIY Gifts
If any of you interested in creating gift on your own to make it more special then here I will give  you 3 options. These are simple to make and interesting too.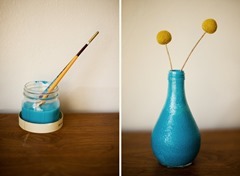 Spun bottle vase
This is probably the best eye catchy gift you can make and very easily too. All you need is old wine bottle and paints. Once done, you can put any flower on it and it will look the same you can see in the image.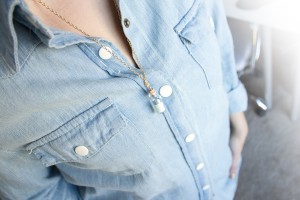 Message in a bottle Necklace

It is also one of the easiest gift you can make. For this you need mini bottle, jump ring, screw eye, a chain and other essential stuff.. With little efforts you can make this beautiful necklace by yourself for your mom.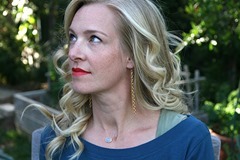 Chain earring
If you want to give some kind of ornament and if I say you can make it within 5 minutes then I guess you will probably want to try it. See the guide where by you will learn how to make it easily within minutes.
There will be many occasion which will come and go but birthdays are always special. So make it memorable by picking up some perfect birthday gifts for your mom.