Last updated on June 3rd, 2022 at 11:32 pm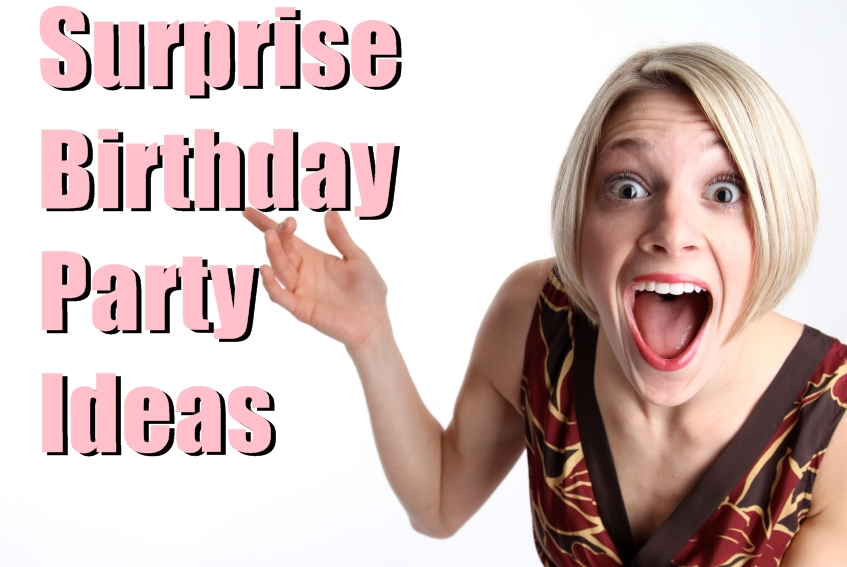 Last month i wrote a post on birthday surprise ideas where i have mentioned some of the unique and breath taking ideas to surprise someone on birthday. Today i will be continuing the topic and focusing more on surprise birthday party ideas. That means here i will tell you everything that could help you plan a perfect surprise party for anyone.
I love giving surprises to my friends and family members. Its not just the birthday but whenever i feel like watching my close ones with a smile. Taking about birthdays, the best thing you can do for someone's birthday is surprise him/her with some thing they can't expect that whats make the day memorable, isn't it.
I am glad you all are planning a surprise party for someone close to you. I would like to make it easier for you. So here I will tell you step by step, how you can plan a perfect surprise birthday party successfully. I would like to start it with some tips that i want you to read before doing anything further, then after the tips i will share with you a step by step guide to plan a surprise party.
8 Tips to plan a surprise birthday party
Down below i will be sharing some of the most important tips that will guide you through to make the party successful.
1. First thing first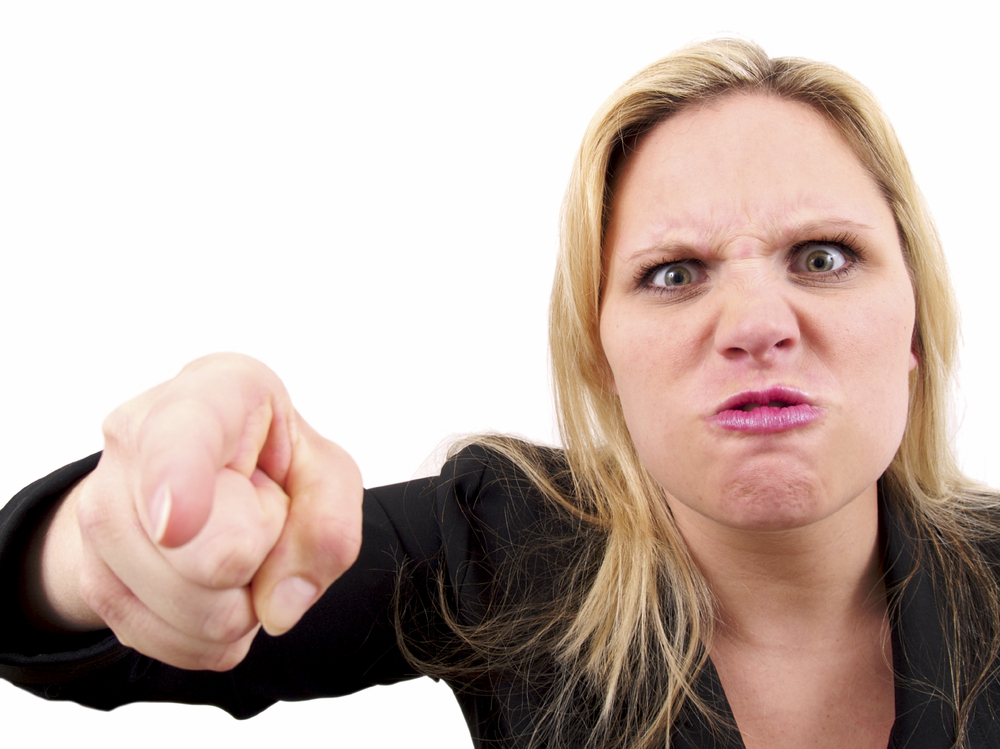 Everything is secondary if you are not sure about few things. There are many failed stories of birthday surprises that i wanted to mention it before starting any other thing. Do you know for the person you are planning a party is available or not on that day and time. Do you know if he/she likes to get surprise party or not.
These are the most important thing that you should be aware about. If you are not sure about all these things, then you might end up in vain. Your hard efforts can be useless, so its better to know these things before taking any step.
[Tip: As you know you are planning a surprise ,so try to find out these things in a way that the person will not be able to catch you in any way.  Try to find about out this from his/her friends, colleagues or family members ]
2. Surprise Party Invitation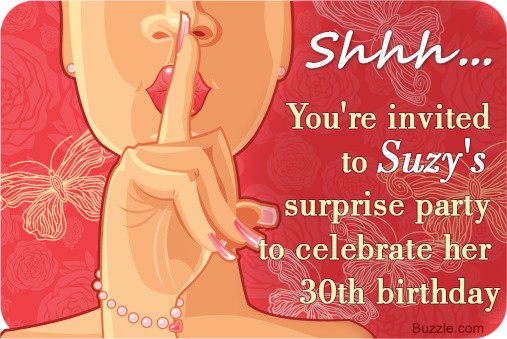 Invitees are the most important part of any surprise party because they make the party special. Without invitees can you imagine the party?
So it is very important to plan out very secretive invitations. For this is you can print out some surprise party invitation cards that can let the invitees know the arrival time and place which they should keep it secret to them.
[ Tip: You should not be relying on invitation card only. Call the invitees secretly and follow up with them]
3. Arrival Time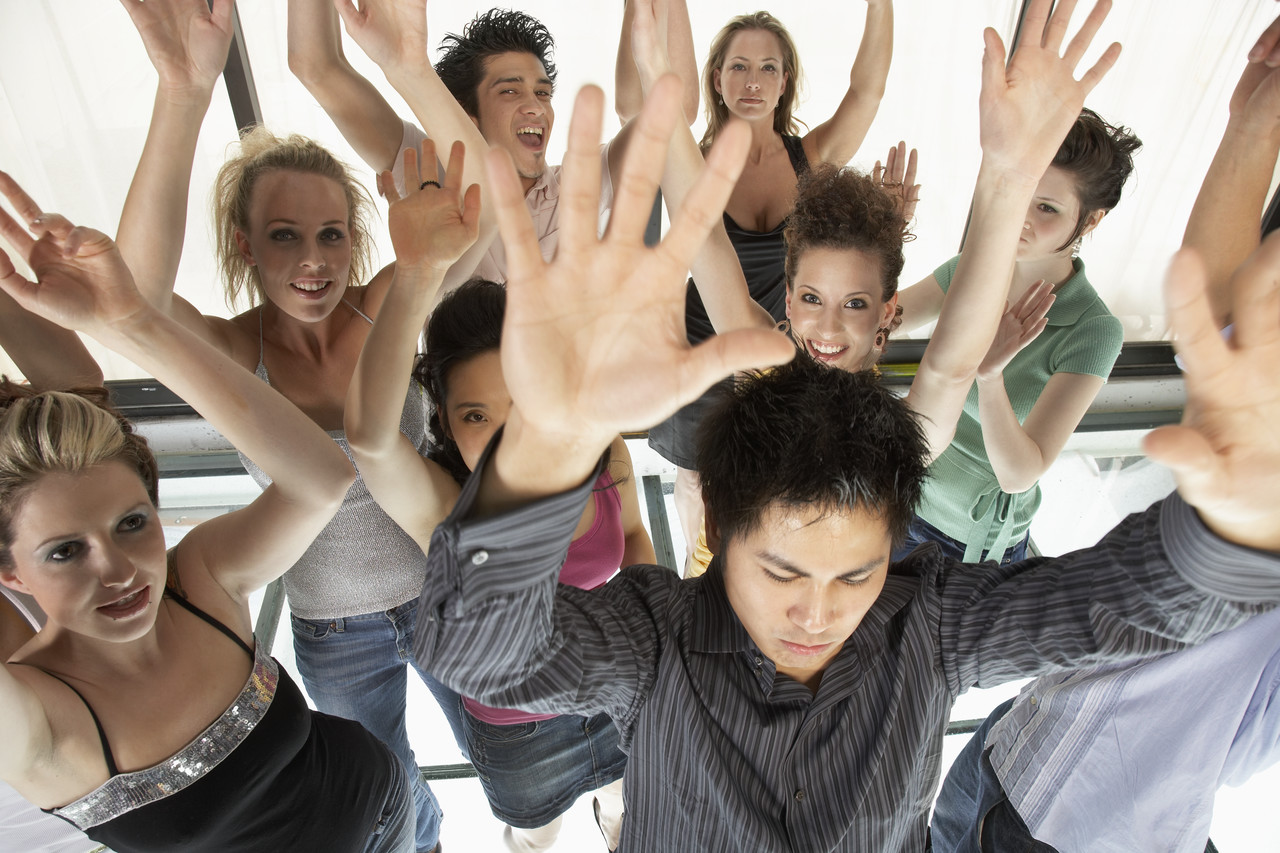 The day of event is very important and more specifically the arrival time of the guest. Make sure that all the invitees arrive before the time you give them. This is just to be sure that everyone comes before and to avoid hustle. You should give a reminder call to all the invitees on the beginning of the day.
4. Fake Activity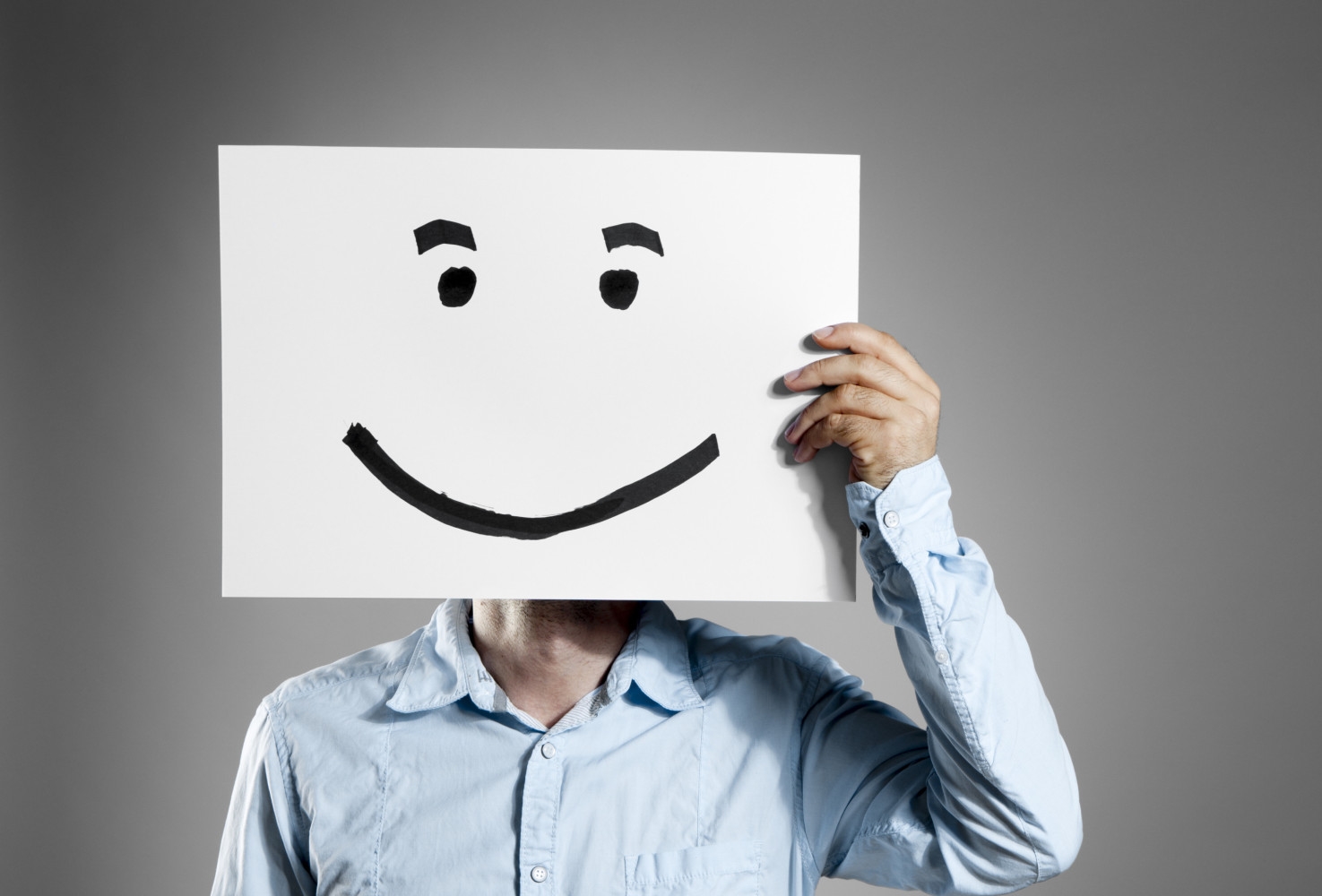 There should always be a fake activity to make everything successful as you need to divert the mind of that person and make him/her engage with something or the other. For this you need some people to involve in activities that can fake all the things to divert the mind of the birthday person, it is just to throw off the scent.
5. Party Dresses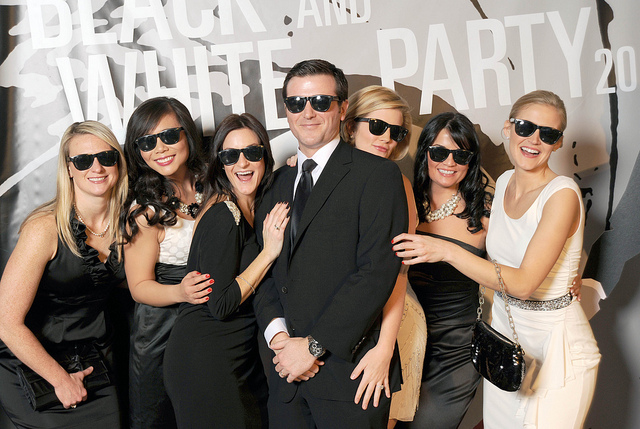 It is about the guest of honor and the invitees. If you are planning a themed party, then you should keep the dress code for the invitees and make sure that guest of honor should also be in an appropriate dress.
[ Tip: You should also make available some of the dress options for the Guest of honor as well ]
6. No interruption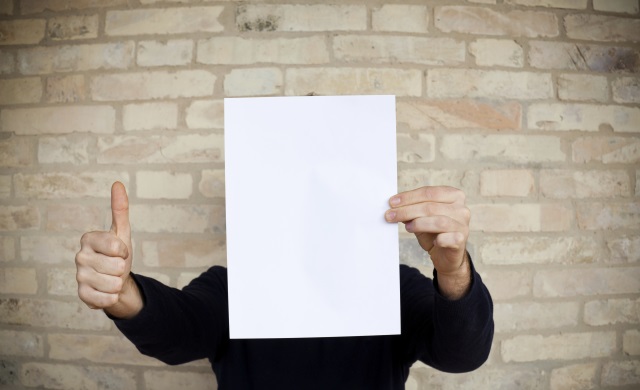 To make the party successful and to make the plans let go smoothly, you should be careful that there should be no interruption on the day or the venue. Think of all the possible interruption that can take place and keep those in mind while planning the party.
I saw one scene in a movie where few friends planned out an awesome glitters and flowers blow out on the venue place and suddenly their neighbor comes just before the birthday boy. The glitters and flower blows away as they thought the birthday boy came and hence everything ruined. So be sure about these things as well.
7. No evidence
It is quite obvious that it is a surprise party and which meant to be secret. So supporting the statement, i would like you to be very careful of not leaving any evidence behind. Many people do mistake here, specially the family members.
Recently one of my friend was telling me, how a single evidence ruined all the efforts he put to through a surprise party for his girlfriend. So be aware about this.
[ Tip: Don't tell every plans to everybody, tell only those things that are important to them. It is because the more people you tell and the more you tell, the more you are creating a chance for someone to leave evidence.]
8. Success Plans
Last thing is to plan a perfect party or can say it is just the start. Plan out everything in a systematic way this will avoid all the hustle. So to plan out everything systematically, let me present it to you this guide where you can find how you can plan a successful surprise birthday party.
Relevant Articles
How to plan a birthday party
3 Step Guide to Plan a Surprise birthday Party
I hope the tips i have mentioned above have made you rethink on many aspects. Now its time for the 3 simple step process to make things done. I called it as P.S.E ( Plan- Setup – Execute).
1. Plan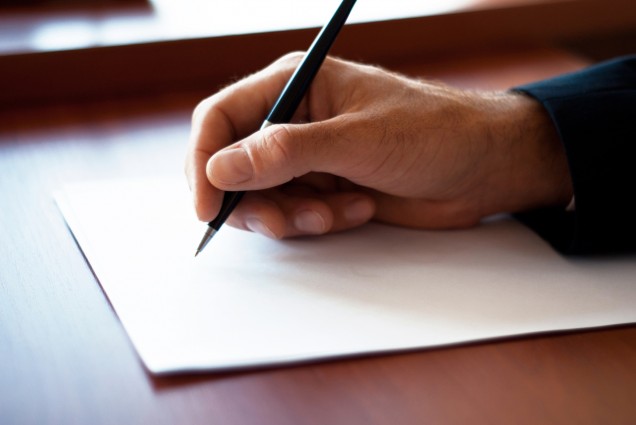 The first step is to plan everything from A to Z. For this you need to keep many things into first place. These things will help you plan the over all party.
Theme
Any party is boring or dull without a theme, whether i talk about surprise party or usual one. A theme brings life to the party and makes it happening. So a theme is very important when you are planning a party.
There are many themes out there which are into existence and people are using those themes from years, all usual one. But i want you to be creative and inspired. Yes inspired in a sense that you should plan a theme which is inspired from something that is related to the birthday person. What is the point if the birthday person is not the center of the party.
So plan a theme which can correlate with the birthday person. How? Here are few things based on which you can plan a theme.
Personality – Try out a theme that can match his/her personality. For example, if you are planning a birthday party for someone who loves celebrating in settled way, not loud and you plan something that is really loud then this is what can ruin everything. So you need to choose a theme based on the guest of honor personality.
Interest – Do you know what are his/her interest, what are the things she is more interested into. Do you know? If yes, then this is what you can do. Pick a theme inspired from his/her interest.  For example if he/she loves rock music, then you can create a theme inspired from the rock music. Which means all the decorations props and other things should be matching with rock music.
Hobbies – Do you know what are his/her hobbies, what are the things he/she likes to do. Let suppose that person love riding bikes and it is his/her hobby to ride bikes. So the theme can go around the bikers.
Known themes – If you are not that creative or you don't want to take chances in this, then you can definitely go for some very well known themes that people generally use for birthday parties.
All of the things can help you choose the perfect theme for the occasion.
Decoration – When you are done with deciding a theme then, it is very easy to decide decorations because this will be solely based upon the theme itself. Suppose you are planning a 90's theme, then you know how decorations would be for a 90's theme. So the same way you can decide the best decorations based upon the theme you finalize.
Food – Decide what kind of food you want for the occasion. It depends on you what kind of cuisine you want to organize. It can be birthday person's favorite or it can be general as well.
Costumes – Pick a dress code that can be suitable for the theme. Make sure you arrange few dress option for the surprisee as well.
2. Set Up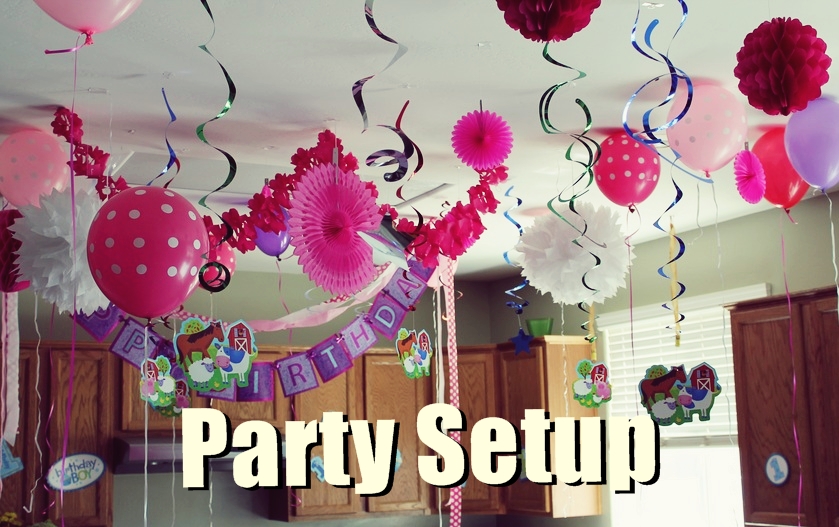 After everything is planned and other things you have in mind, its time for the set up. Keep all the plans full fledged ready few days before the occasion. So when the day come, its time to work upon your plan and set up all the things. Lets see what are all the things you need to set up.
Decorate the Venue – The venue needs to be decorated with the theme you have decided. I can't tell you how much time it will consume as it depends on theme to theme. But you need to set up everything at least 4 to 5 hours before the arrival of the invitees.
Food and drink Arrangement – Let the food and drinks be available on time by following up with the caterers. Because it should not happen that caterer is coming just before surprisee enters the place, this can lead to leave evidence.
Music and other setups – If  you have arranged some birthday song for the birthday person then check it. if everything is fine. At times their comes problem with system and connections, if arrangement is not checked before hand.
Invitees Ready- Now when everything is in place, then its time to call the invitees. They will come on the time you have mentioned in the invitation card, so make sure all set up should be done before the invitees comes. Lastly check if every invitee is there at the venue. One more thing, if these guests are coming with their vehicle then arrange a parking place at a distance from the venue because that might lead to suspect.
3. Execute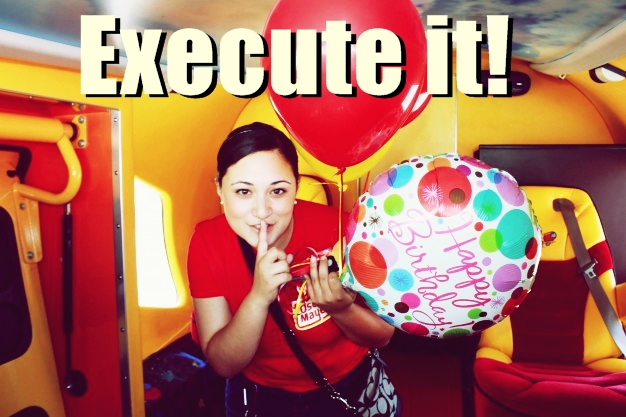 Now when everything is in place and ready, from decorations to the invitees, then the time is to execute everything and unwrap all the secretive planning you have done from past many days. Its time to open the curtains and surprise the birthday person.
In this step there are few important aspects that plays prime role to execute the plan successfully. Here are few finishing aspects:
Chaperone – Chaperone plays a very important role in a surprise birthday party. Without a perfect chaperone everything can be ruined in seconds. So find someone who can play a great role as a chaperone.

Chaperone means a person who guide or just look after someone. Here the role of the chaperone is to indulge the surprisee in different activities so that he/she can't suspect anything. The chaperone should be very smart as he plays a big role in this surprise.
Guest of honor entrance – Last thing left is the entrance of the guest of honor that means the person who have his/her birthday. But it is quit a difficult task to make him/her enter the venue without suspecting. Only smart plan and a smart chaperone can make this happen. So plan out everything in advance, the exact way you want the surprisee to enter the venue.
This was it, i have shared everything from tips to PSE steps. I hope these surprise birthday party ideas will help you plan a perfect one. Be careful of many minor things i have mentioned in the article because sometimes these things if not kept in mind, can create problems. Anyways best of luck and if you need any assistance in planning then let me know. I will help you out with a perfect plan.