Last updated on May 9th, 2022 at 06:42 am
Moms are special, and there could be no counter thought to that statement. Thus, it is no brainer that you try your best to filter out an exciting gift for your mom. All that said and considered, what could be the ultimate birthday gift for the mom who has everything? It would narrow down the list of ideas to almost minimal.
The fact that your mom has everything that you can ever think of makes it an intriguing affair to select an exceptional gift for her. To help you to find a suitable birthday gift for mother, we dedicate an article that will give you, at least one, if not many, gift ideas to choose from.
Stupendous Birthday Gifts for Mom Who Has Everything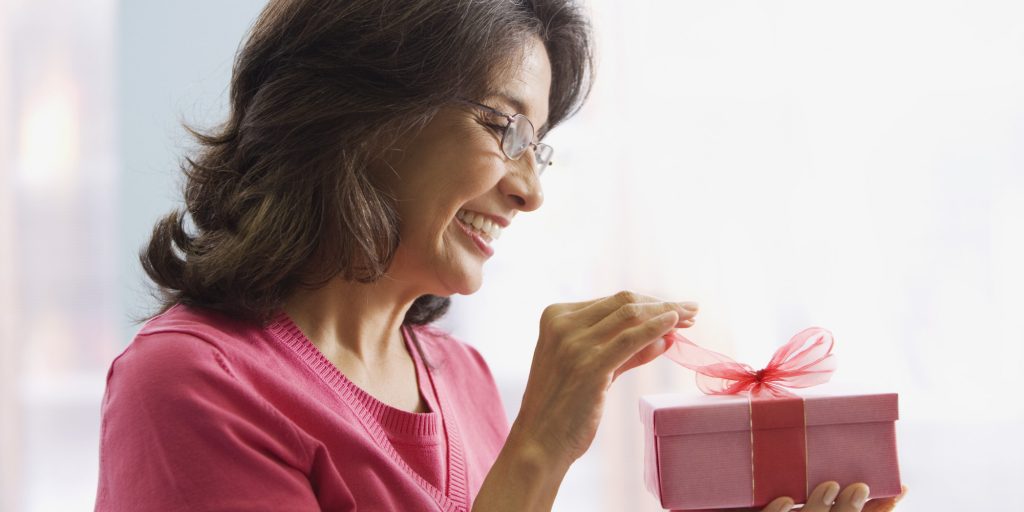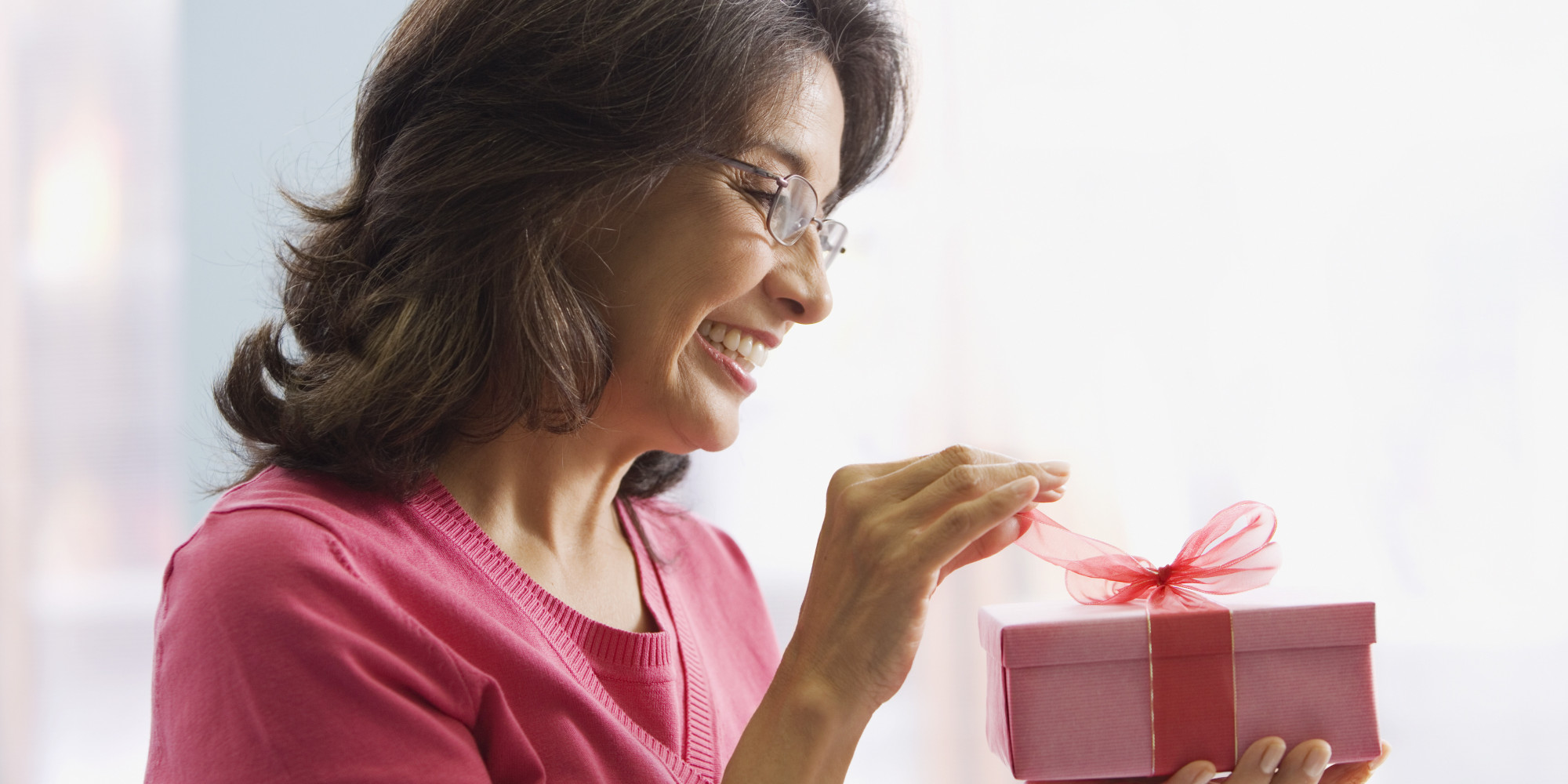 If you are waiting for your chance to impress your mother with your gift-giving skills, you should go through the list to enlighten yourself with impressive ideas that will leave your mother stunned.
However, now that you choosing a gift for a mom who has everything, it takes out the possibility of choosing the basic and efficient gift ideas out of the equation.
One has to be absolutely précised before choosing a gift for a fully-competent mother. We hope that our ideas will leave with plenty of ideas to inherit an ear to ear smile on your mother's face.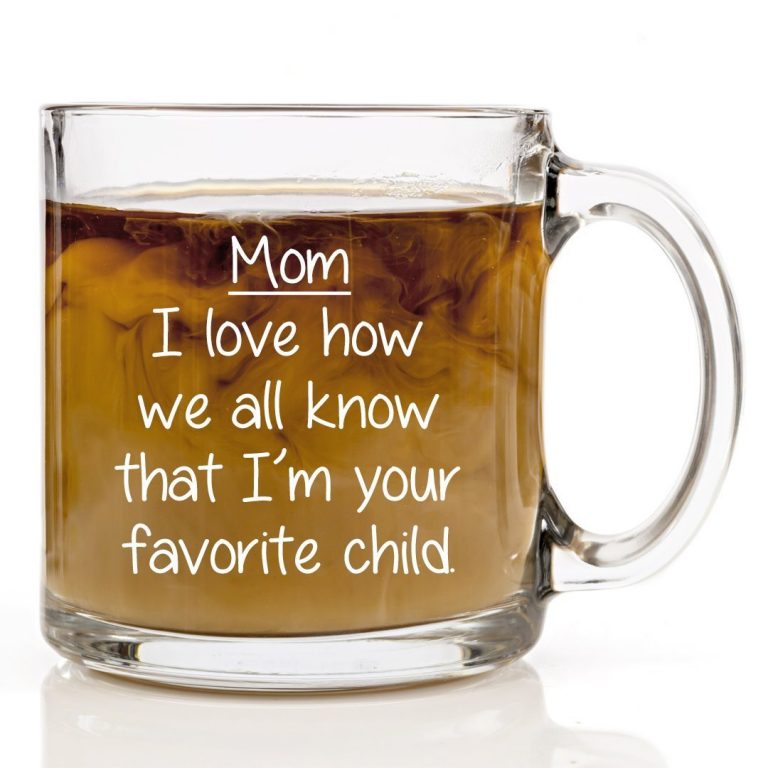 Although it is one of the most common gifts, it never goes out of style. It is not the mug that makes it an attractive gift, but the quote printed on it which adds to the beauty.
The hilarious quote is certainly going to crack your mother and would be remembered for years to come. The quote reads and I quote 'I love how we all know I am your favorite child'. Gifts like these stay in the memories forever.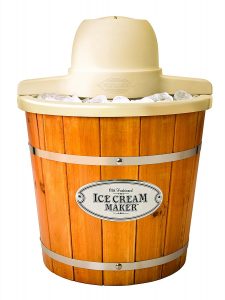 Yes, we know that she could have everything in her power, but it is rare for one to buy an ice cream for themselves. If your mom is an ice-cream fanatic, she would love to receive electric wood ice-cream maker as her birthday gift.
It helps you to prepare your own ice-cream at home using all the fresh ingredients and no chemicals. Your mom would love the thought behind the gift that her choices are given the top priorities. Also, don't forget to take a promise that she doesn't overdo the ice-creams.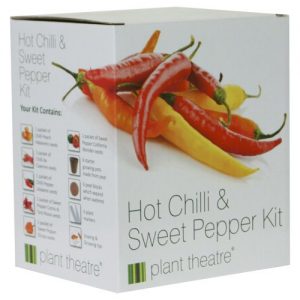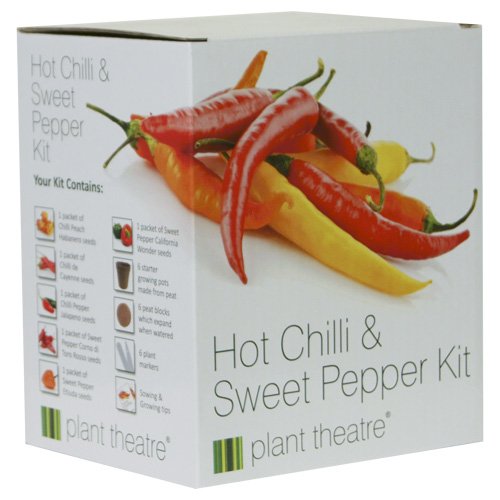 From sufficing the cravings of her sweet tooth to giving her something that would make her taste buds wonder with amazement, we have covered it all.
There are no doubts that she could literally buy the highest quality chilies and peppers from the market, but it is always nice to pluck it from your own personal garden and add it to the delicacies you prepare.
Also, such gifts would help your mom to consume her time and wouldn't leave her bored when she is alone at home.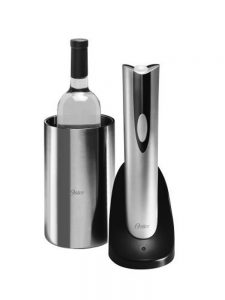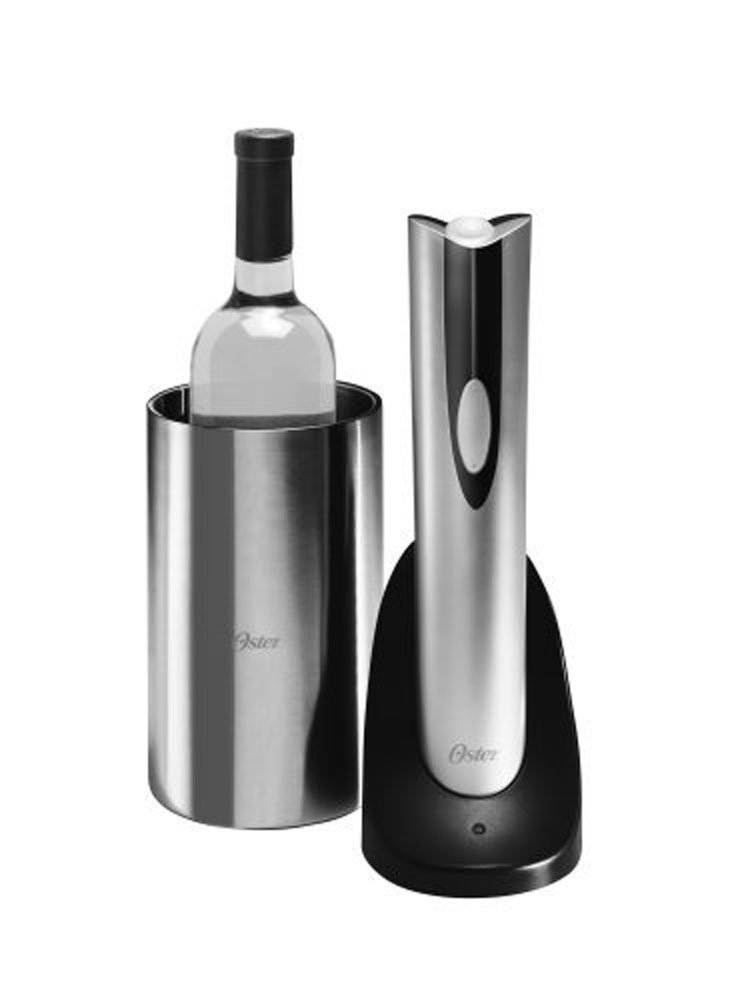 If your mom is a wine lover, she would love to receive a gift that eases her process of not only opening the cork of the wine bottle but gives her the freedom to have a glass of chilled wine with diluting it with ice cubes.
The cordless rechargeable wine opener and chiller would be an efficient gift that your mom wouldn't own for sure.
Not many think so deeply while buying their kitchenware and cutlery. Anything that helps your mother to enhance her kitchen cutlery would be termed as a great gift.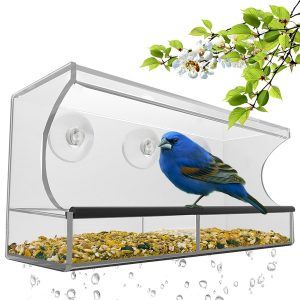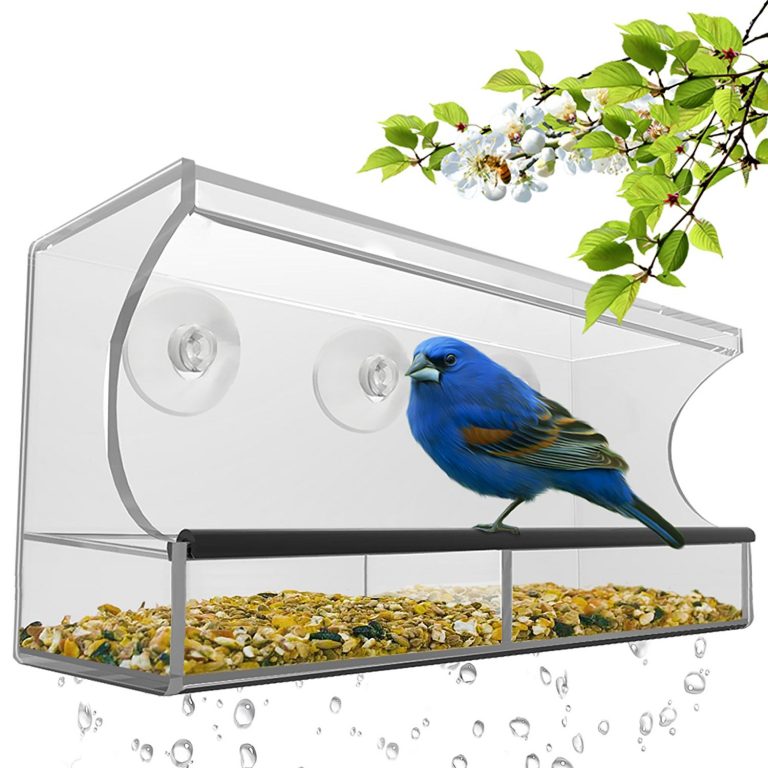 For the nature-loving mom of yours, a nature hangout bird feeder would be a nice gift. Gifting her anything like a watch or any ornament is far from exciting for her.
Thus, one has to focus on gifts that would help her nurture her hobby or cherish her long-forgotten passion. She would be delighted to wake up to the sounds of birds chirping just out of her window.
Also, gifts like these reflect upon the care and attention to detail you pay to fulfil your mother's little dreams.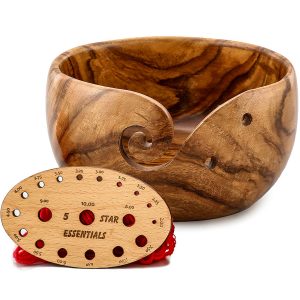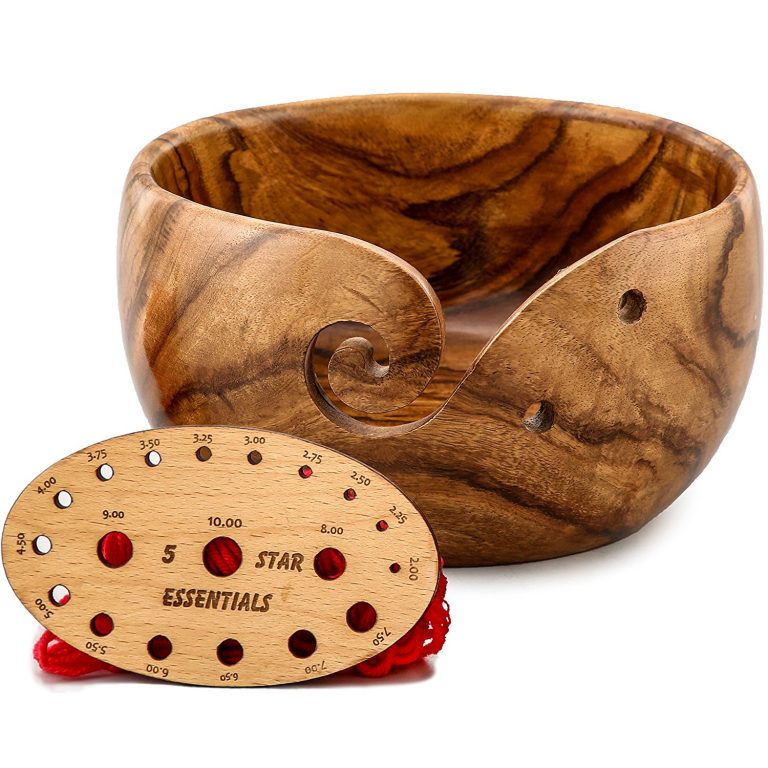 If your mother is into weaving or does it quite often than not, she would be excited to see a handmade wooden yarn bowl that would help her while she is weaving.
The supreme quality of the bowl allows the thread to glide past the holes with ease. Therefore, it is a mere perfect yarn bowl for weaving enthusiasts.
Again, quite understandably, it is one of those ideas that would help her to nurture her passion. Expect a well-knitted beanie from your mother after she receives the yarn bowl as a birthday gift.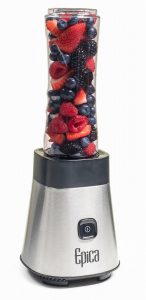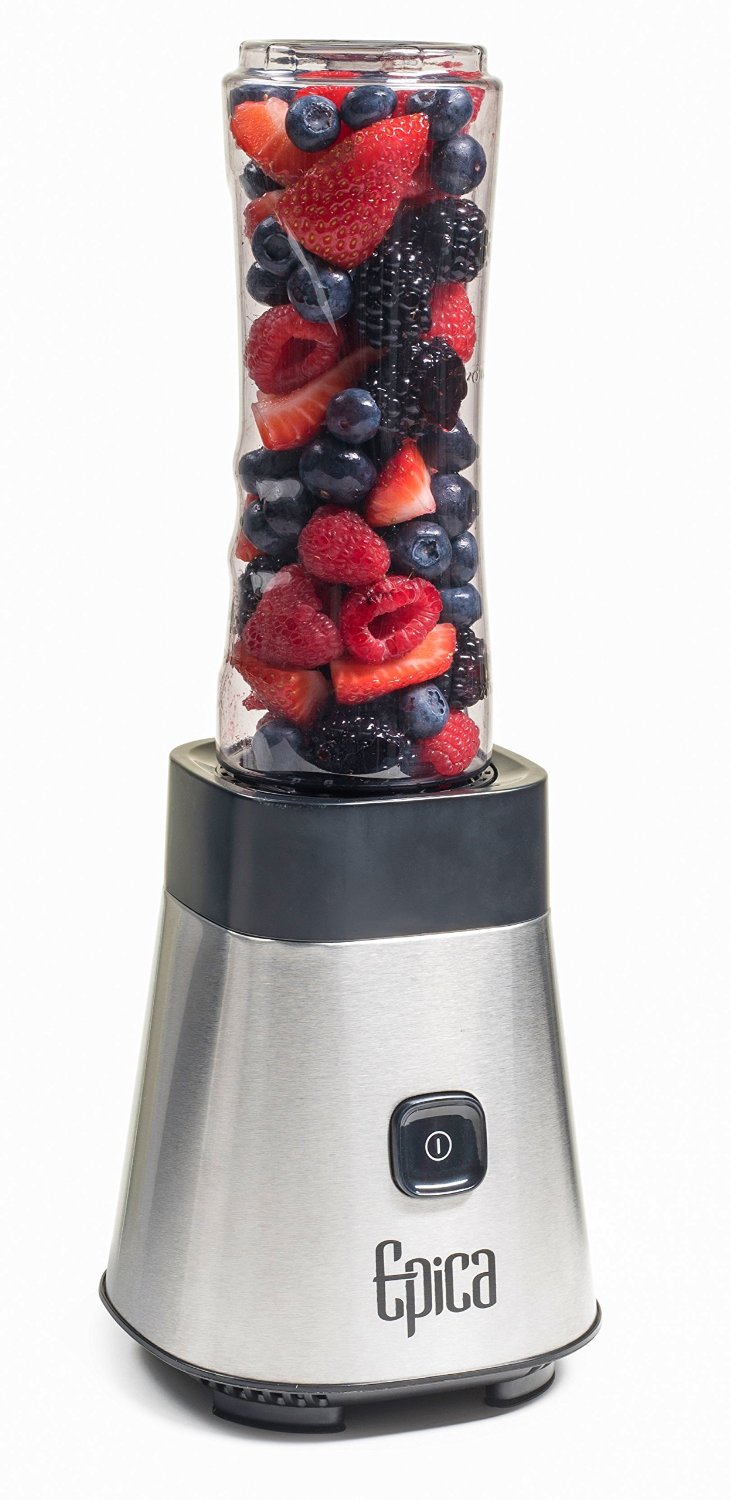 Efficient as it gets, the Epica blender is sure to ease your mother's efforts when she feels like having a juice or her daily protein shake. The blender is efficient is giving you well-churned smoothies even while you are on the road.
This way, it reduces your chances of missing your daily intake of your favorite blend. It is portable and one can carry the mug to the work or anywhere they are heading to. It comes with a lid which prevents the tumbler from leaking the juice. This is one of the best presents for mum.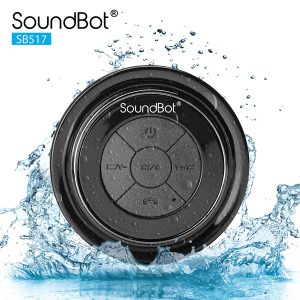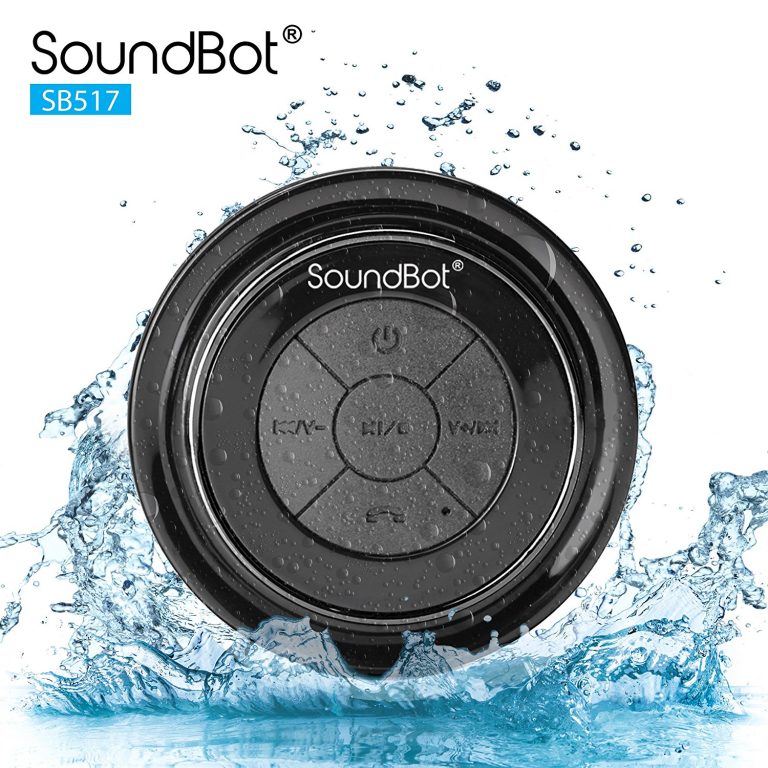 Not that she cannot owe something as moderately priced as the portable waterproof speakers, but I don't think your mother would feel the need of buying such speakers for her own entertainment. No mother prioritize her needs.
Thus, you can gift her these portable waterproof speakers so that she could listen to her favorite classic songs while she is cooking or in her free time. It would also allow her to talk on the phone without having to hold the phone in her hand.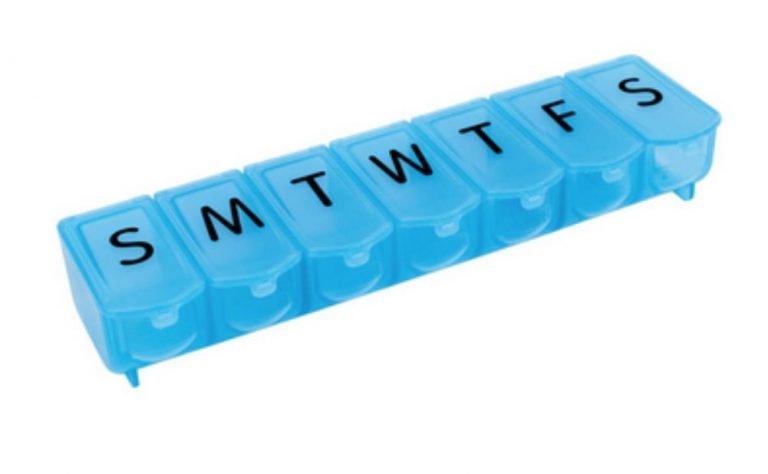 A gift that reflects upon the care and affection you have towards your mother would be an excellent gift. A 7-day pill organizer would be a decent choice if your mom is reluctant of having medicines on time giving multiple reasons to skip them.
By gifting her a pill organizer, you would lessen the chances of your mom skipping the medicines. Her health matters to you, and this is a nice way to keep a check on her health.
Not as beautiful to the eye as a gift should look, but certainly a gift that is efficient and helpful to the core.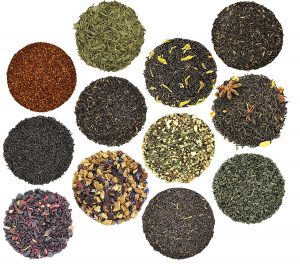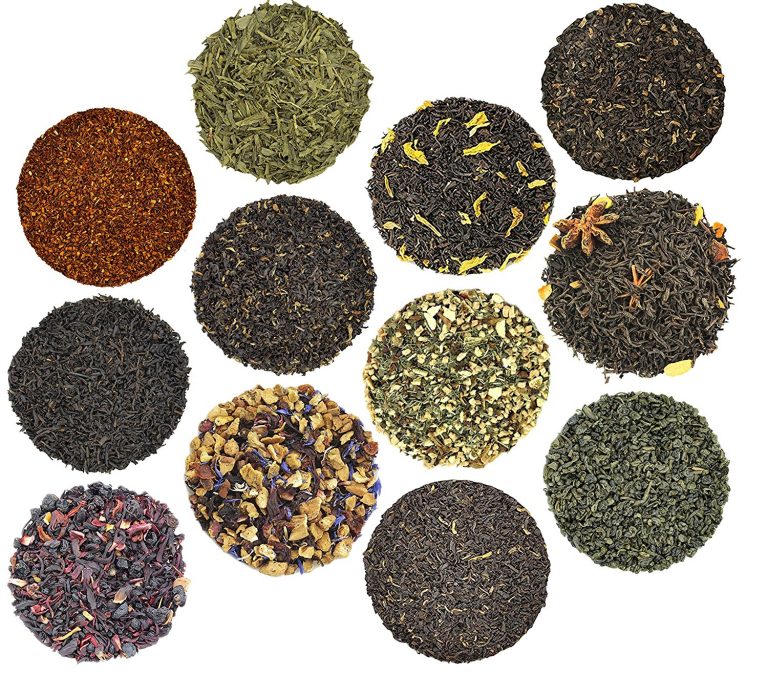 If your mom is insanely addicted to tea, she is going to love the tea-kit that consists of not one but as many as 12 flavors of herbal tea. It would not only give some joy to her taste buds but would also help her to keep her fit and healthy.
The set consists of rich flavors of the masala chai, peach tea, gunpowder green tea, red fruit hibiscus, limoncello herbal, earl gray, blue hibiscus, and much more. Your mom would love the fact that her choices are being given the top priority.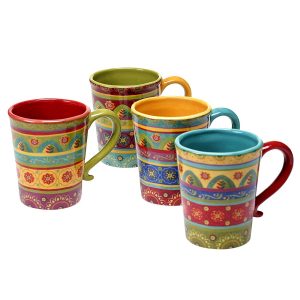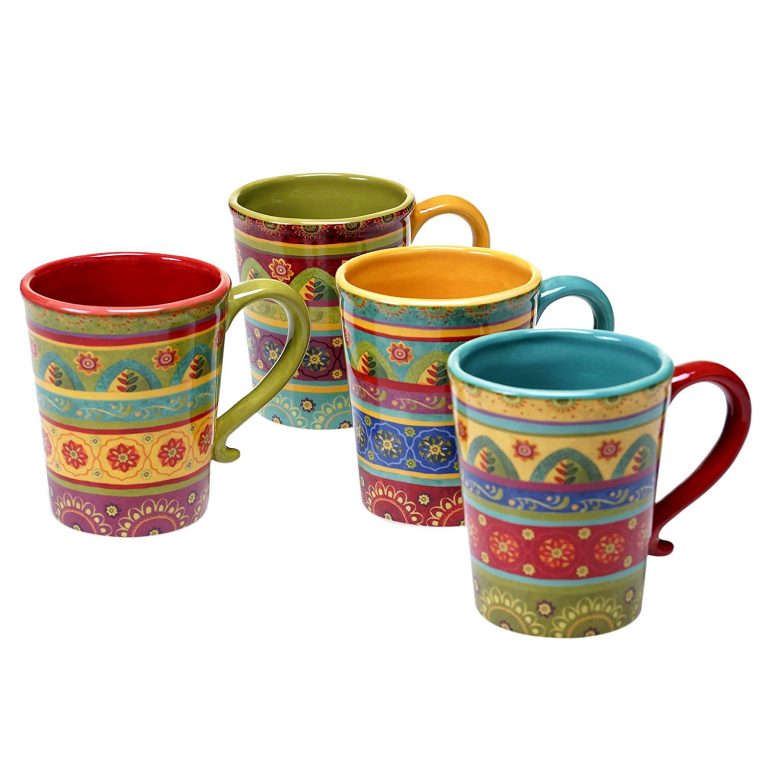 Regardless of whether she has an extensive range of cutlery or does not, she is always going to love to add some really attractive Tunisian mugs gift set. They are vividly colored and can grab the attention of your mother for sure.
It is an interesting piece of cutlery that would enhance the look of any given kitchen. If you are vague about what your mother would like as a gift, the Tunisian gift set is a good choice to go with. It is certainly going to stay in her kitchen for years to come.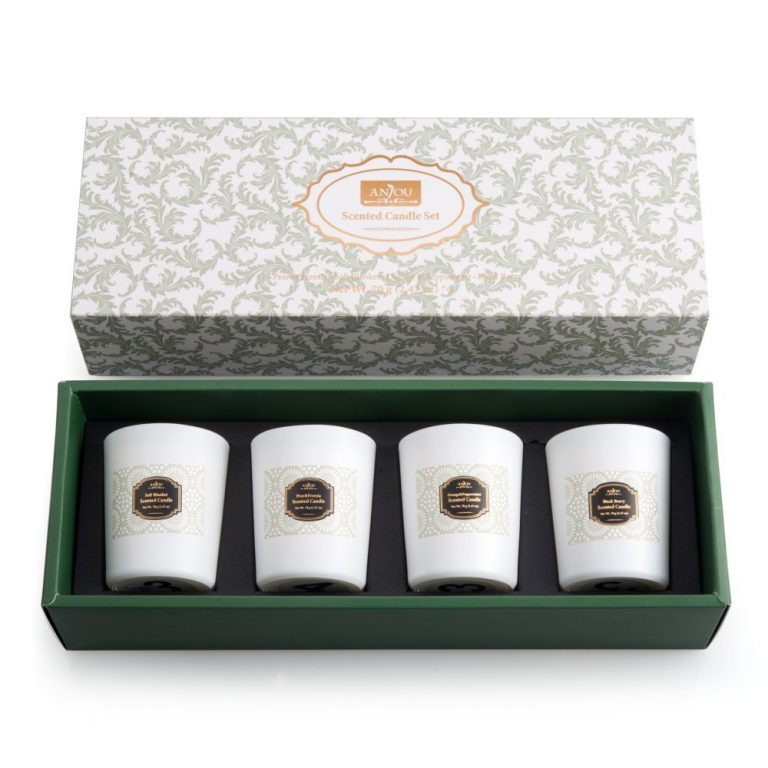 If you are confused and haven't found a perfect solution of what you can gift to your mom who has everything, you can resort to simplistic options like the scented candles.
Made of biodegradable organic ingredients, the fresh fragrance emitted by these candles are helpful of setting a perfect mood in the room.
It works on the concepts of aromatherapy that helps to freshen up the mood and improve the health of a person. Also, you don't have to worry about the gift wrap as it nicely packed in a decent-looking box.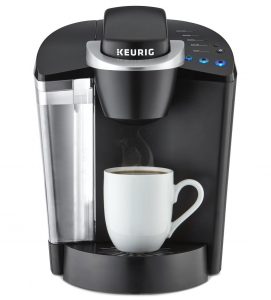 Not every mom who has everything would owe a full-fledged coffee machine. In case, your mom is someone who cannot feel complete without having her daily dose of caffeine, she would love to receive a coffee machine as a birthday gift.
It would suffice her coffee cravings without her having to spend a huge amount on fancy coffee shops. It also allows her to have her caffeine dose anytime she wants to without having to step out of the house. Isn't it an efficient gift choice for the moms?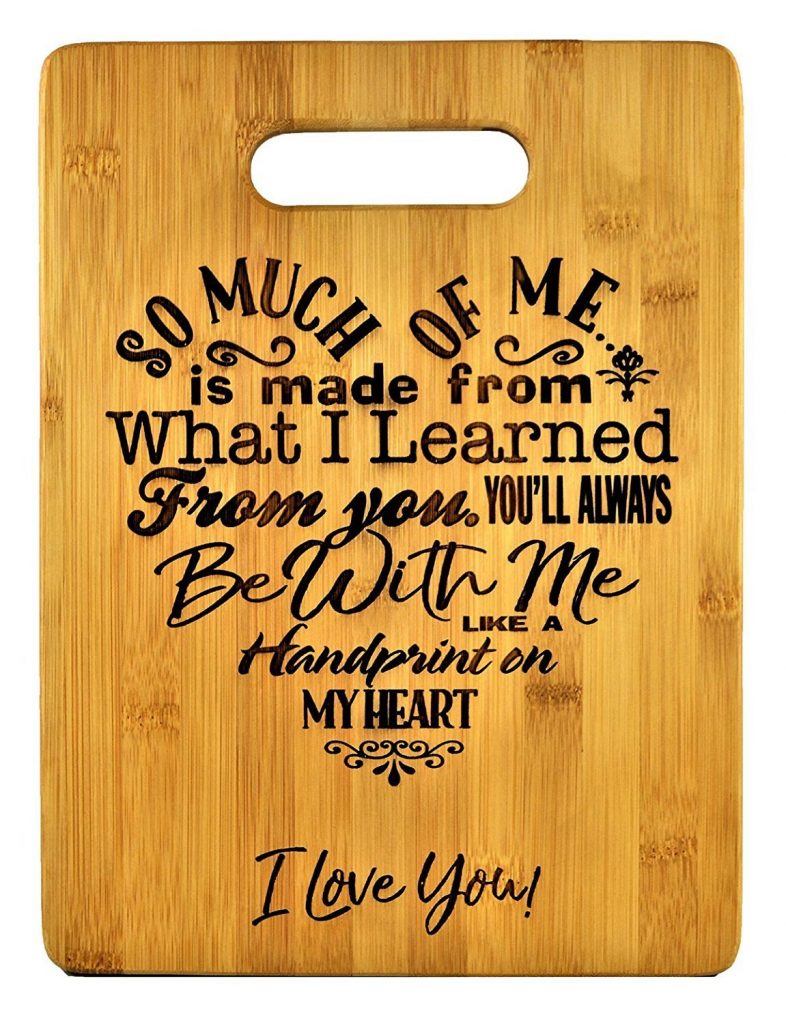 The fact that she has everything makes us choose gifts that have a more emotional touch. She wouldn't be impressed to see a wooden cutting board as her birthday gift, but she would be fascinated by the words that are nicely printed on it.
Therefore, it would make it a wonderful option to gift to a mom who has everything. It would stay in front of her eyes every time she is in the kitchen. It is strong and durable and would be seen loitering in your mom's kitchen for years to come.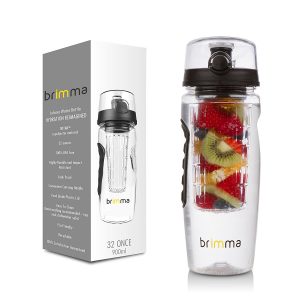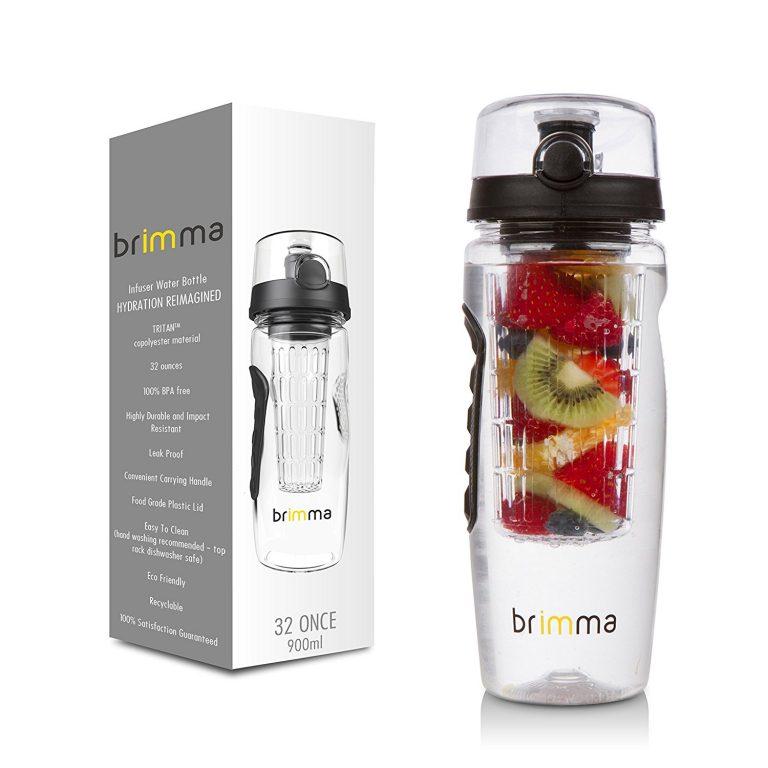 This is one of our favorite gifts in the recent times that we usually tend to include in most of the lists. The fruit infuser makes your water drinking process far more enjoyable.
It lets you keep your body hydrated and also provides essential minerals from the fresh fruits that are infused in the water bottle. It is outright portable and lets you enjoy the water with some rich flavors and minerals improving your overall health.
Your mom could never run the chance of dehydrating herself when she has an efficient infuser like the one we have mentioned above.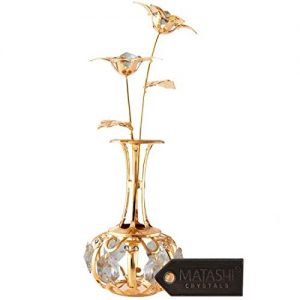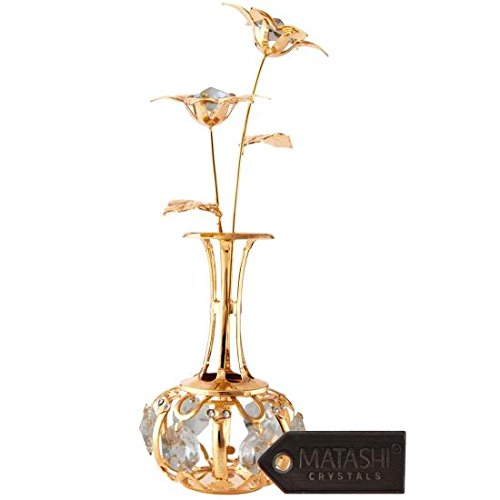 If you are looking out for a gift that stays with your mom for eternity, these sunflowers plated with 24 karat gold would be a nice option. Not only it could be used as a centerpiece, but every time you mom has an eye on it, it would remember her of you.
It is not just 24k gold plating that makes this sunflower look gorgeous, but also the Matashi crystals that add to the overall beauty. It is a decent gift for a mom who has everything consider that there are very less chances of your mom owing them beforehand.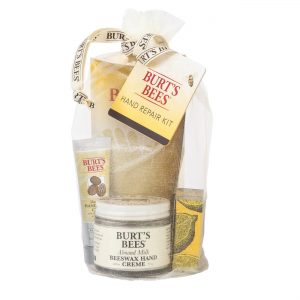 No matter how many cosmetic products a woman owns, she would never feel complete and would have the expectations of having more and more. Thus, if your mom is a cosmetic-enthusiast, the Burt Bees Hand Repair gift set would be an excellent gift.
It would help her to keep her hands well-nurtured. There is everything included in the box that would protect her delicate hands from the harsh weather.
Also, there are enough products that would keep her hands moisturized and combat the problems of the dried skin. It would be an excellent birthday present for the mom who stay in a region where winter can get harsh.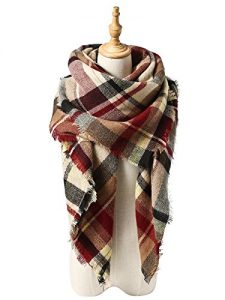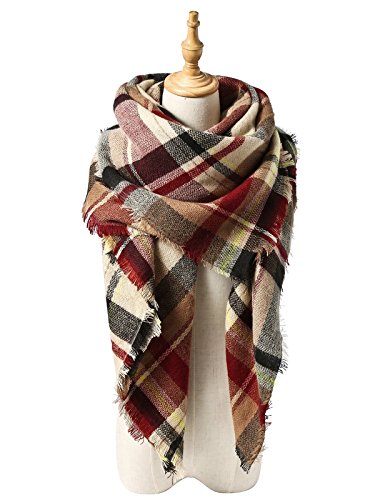 Finally a garment on the list because we were running short of ideas. However, it can certainly be a good choice especially if your mother resides in a colder region. It is subtle yet elegant which could certainly go with any outfit that your mother wears.
It would not only protect her from cold but would also add to her style statement. Don't be surprised if your mom flaunts her scarf amongst her friends and she would definitely be proud of her child's selection.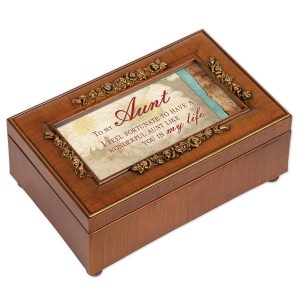 Considering that your mom has a lot of ornaments at her disposal, she would not be much surprised by getting something that would add to her long list of jewelry.
However, something that lets her protect her jewelry would be an awesome birthday gift for the mom who has everything. A jewelry box would be much-appreciated. It would automatically make a special place in her cupboard and in her heart.
The very look of it is going to make your mom fall for the birthday gift. Your gift-giving skills would be appreciated.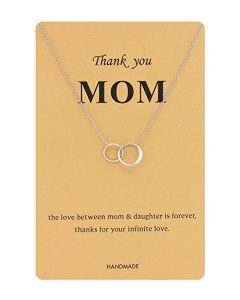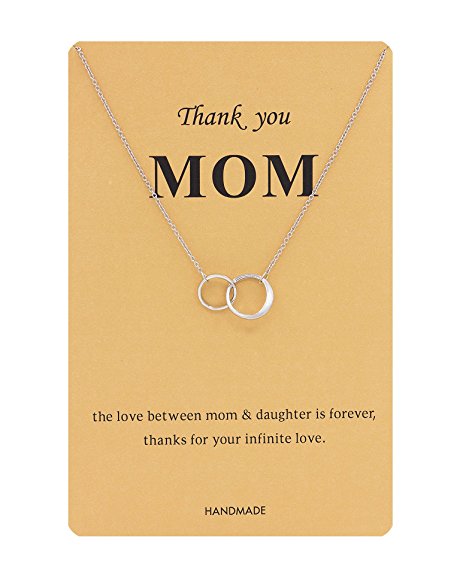 We tried avoiding ornaments and apparel for quite a long time until we came across this necklace that is exclusively made for moms. The design is certainly going to suit the moms of all ages.
Therefore, one shouldn't worry about the age. It is not just elegant but also thanks to your mom for the efforts she has put in to raise you. She would love the wonderfully crafted gift that would be used by her day in and day out. It can be deemed as a decent birthday present idea for mum.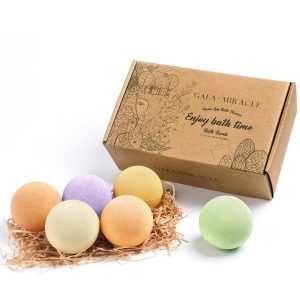 It is not that your mom cannot afford bath bombs, but she would hardly think on spending on the luxuries for herself. Thus, it is your opportunity to gift your mom something that would put her in utmost comfort.
By gifting her the bath bombs, she gets the opportunity to relish her time while she has her daily shower. The aromatherapy works to the great effects. Also, there are added minerals that battle several skin problem. It is a nice way to keep someone's mood in top shape.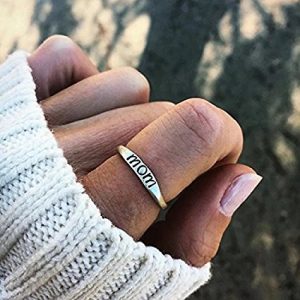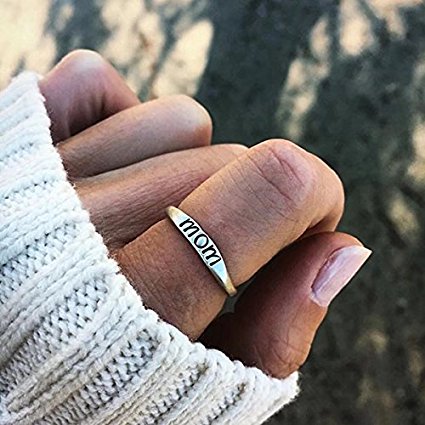 The intricately carved ring isn't made of a precious stone or a metal, but the engraved letters add to the overall beauty of the gift. More than anything else, it would be a gift with a lot of sentimental value. It is a comfort ring that would go nicely with any outfit.
Also, its simple design is going to receive a lot of appreciation regardless of your mom's age. Your mom would proudly wear it on a day to day basis appreciating the simplistic nature of the ring.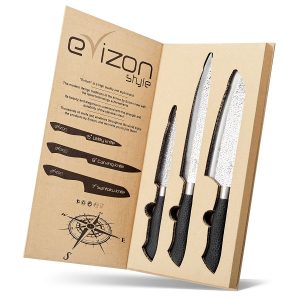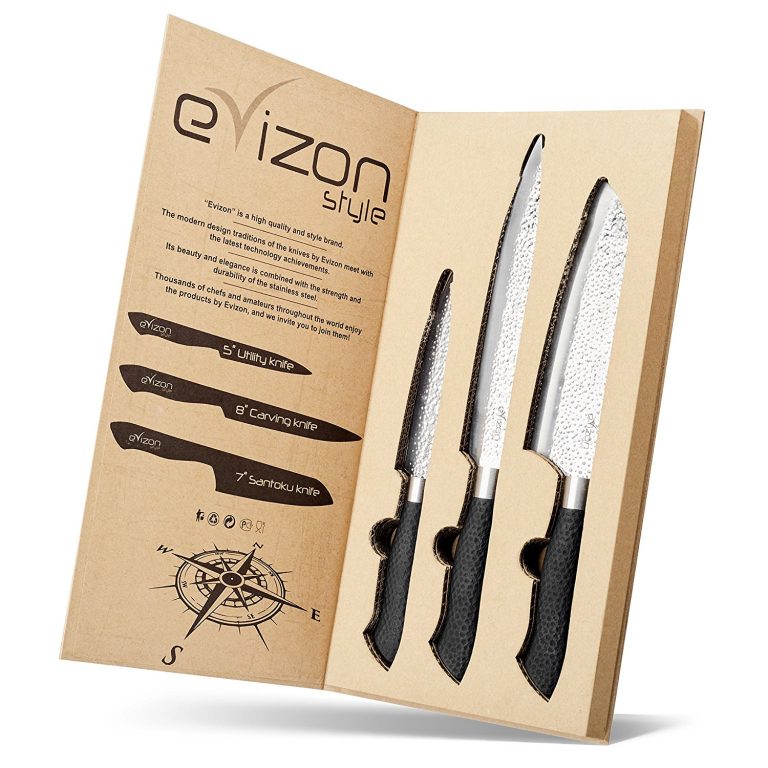 If your mom is a cooking enthusiast or runs a restaurant or anything related to the kitchen, she would love to receive the knives set that is exclusively designed for the professional chefs. The set consists of as many as 3 super sharp knives made with carbon steel blades.
They are made with a design so as to slice and cut with uitmost ease and lesser amount of efforts. These knives are made to perform at a professional level. Thus, if your mother loves to cook, these knives would serve as an excellent gift.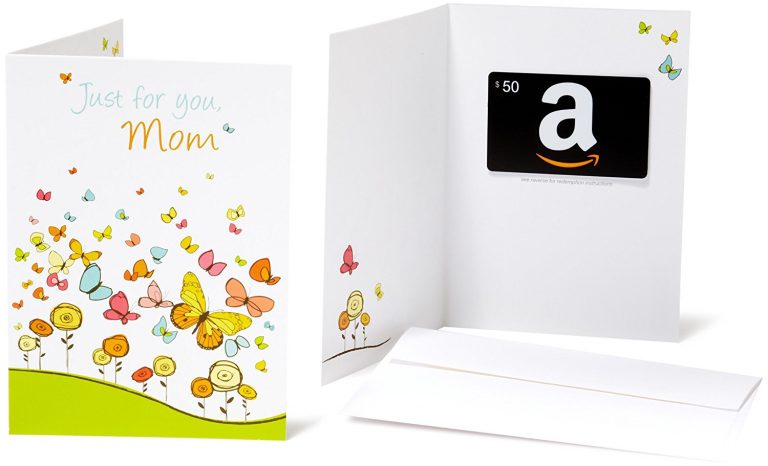 Still confused about what to gift to your mom? Well, this is one such way of letting her buy anything she wants from the biggest online portal in the world. You can put as much money as your budget is in the gift card and let your mom pick up a gift for herself.
If she is not much into online shopping, help her out to browse through the large website. Along with the gift card, it comes with a greeting card that you can pick up from the internet.
It is a decent gift idea for your mom as it wouldn't leave you tensed if your mom loves your gift choice or even if she doesn't.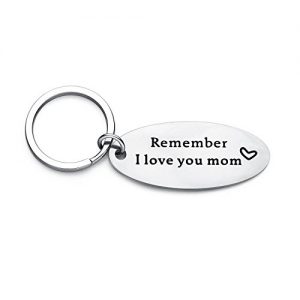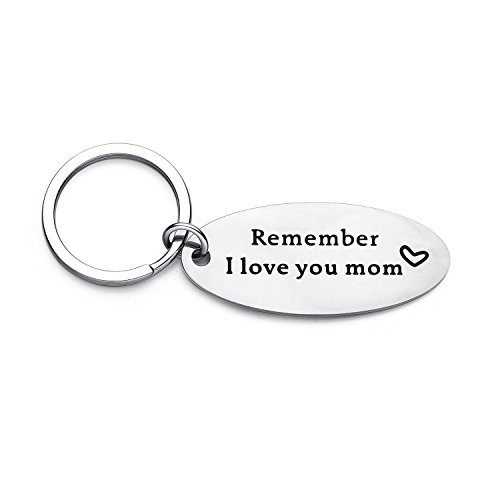 Last but not the least, this is one of the gifts that would certainly leave her impressed. It is just a keychain with engraved words that read Remember Mom, I Love You. The words would have a positive effect on your mom's heart.
It is an elegant gift that your mom would love to cherish for years to come. It is not as efficient as you would like it to be, but certainly a gift that will make your mother go aww.

26. Time would be One Precious Gift
If you are still confused about a gift that would impress your mom who has everything, give her your time and see the unfiltered happiness on her face. Take her on a date or if possible go on a vacation or a mini-trip with her. She would love to spend her time with you.
The memories would vertebrate in her memories for years to come. If you stay miles apart from her, then forget all the materialistic gifts, and travel leaving everything behind to celebrate your mother's birthday with her. No birthday gift can be compared to your efforts you would put in to bring a smile on her face.
Now that we have spoken about several gift ideas that would impress your mother, we hope that you have find one possible idea that would be loved by your mom.
From the most efficient ones to the gifts that are packed with a lot of sentimental value, we included a wide array of gifts that could leave your mom stunned.
We left a lot of materialistic gifts like watches, apparels, electronic devices, etc. behind because this article discussed gift ideas for moms who has everything.
You can even resort to several ideas that would help your mom in her day to day life. You can either pay for the subscription for an entire month of her favorite magazine or buy her something as efficient as a Kindle.
For more gift and party ideas, you can log on to our website that is www.birthdayinspire.com. The site consists of several articles that reflect upon gift ideas nicely channeled into distinctive categories and age groups.
One would get a plenty of ideas that are easily available on the Amazon. Also, plenty of party ideas could be found on the website. We are also open to suggestions.
Therefore, you can write to us in the comments section below and we would be happy to review on each of the queries left below. We would love to improve on our articles in the future and inherit all the suggestions from our readers.