Last updated on June 3rd, 2022 at 11:06 pm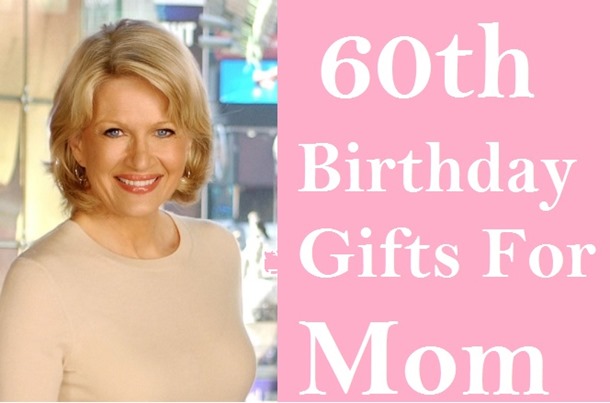 Finding 60th birthday gift ideas for mom could be challenging but well at the same time it is quite easy too. I love sharing ideas for mature people because it is quite challenging for me as well and I love challenges.
Anyways let me share one of my secrets, the secret is, whenever I write age and relation specific gift ideas, then I only think about the mix factors and person's psychology. Don't get it confused or complicate it.
It is simple, I only think about few parameters which are based open the person's age and the relation specific. This helps me find out the best suitable gift ideas.
So you can do this too, all you need to find the person's psychology taking the age factor. For example, if you want to find out some suitable gift ideas for your mom's 60th birthday.
Then think about what kind of things she would be more interested in. She won't be interested in fashionable apparel, she might not be interested in cosmetics, but yes she might be interested in something related to health, mind piece, etc..
I am sure you must have to figure out what I am trying to say. As a Gift Expert, I would love to share my own researched list but I would also like to push you to think and make your own ideas following the concept which I have mentioned above.
60th Birthday gifts for Mom
Now let me give you the list of gifts that I would like to recommend you. I have been surfing over for quite a long time to find those few best.
Here they are, check out these recommended gifts in the list below. I hope you will love to read this list.
Ratings: 4.2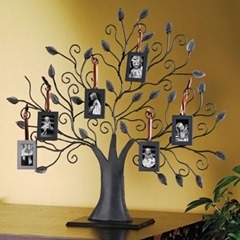 You might be now married and must have grown up kids. So from your mom to your kids, it's a family with different branches of relations.
This amazing family tree is a creatively amazing piece of art. With this, you can have a picture frame of each family members at each branch of this tree.

Ratings: 4.0
Let her enjoy the most quality time relaxing her muscles and body with this amazing piece of technology.
It is a Shiatsu massage chair recliner that helps you relax your muscles, mind, and body to an extreme level.
For a 60-year-old woman, this could be a boon.

Price: $8.74
Ratings: 4.7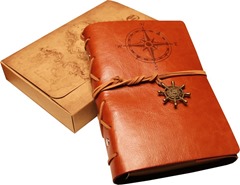 She is going to be 60, that means she has lived and experienced a lot of things till now.
Why don't you let her experience be inked on the pages of this beautiful vintage diary? Tell her that you want to know about her experiences of life and ask her to write it as her biography on this diary.

Price: $19.95

We aren't stereotyping that a woman should stay in the kitchen, but most of the moms have the knack of spending most of the times in the kitchen cooking something for their kids. Without even caring about their growing age, they like to cook.
Therefore, for the mothers who cannot survive a day without stepping into the kitchen, an apron would be the nicest gift.
Customisation and few words of humor would add some more brownie points to the gift.
Thus, we highly recommend this unique gift for mom which signifies her age in a humorous way.

Price: $12.95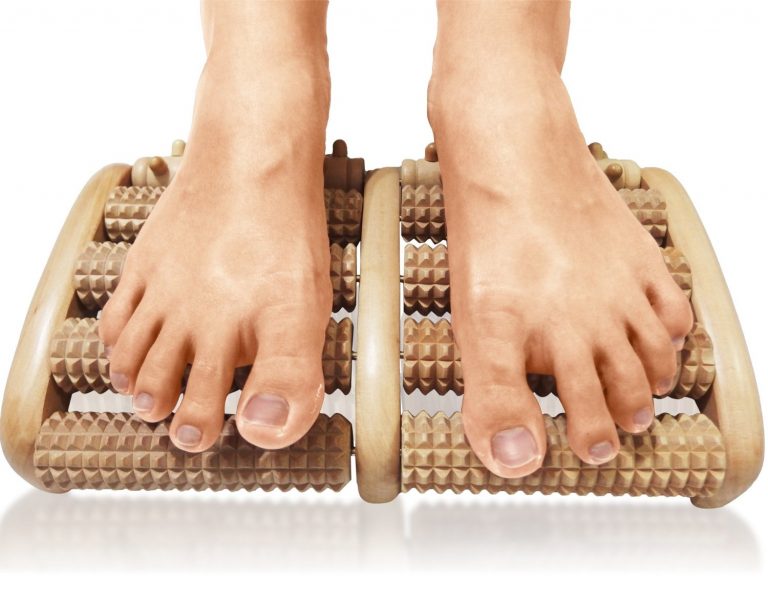 Yes, your mother is 60 and she requires some gadget to take away the pain from her ailing feet and joints.
Therefore, this massager is going to come in handy to your mom who would enjoy getting a regular massage to keep her feet in utmost comfort.
It doesn't require any sort of electric current or batteries to run on.
It is manual and does its job effectively by promoting decent blood flow.
Your care and affection towards the gift would be clearly visible to your mom.

Price: $34.95
Ratings: 4.9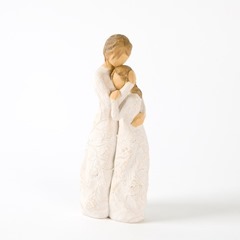 If daughters are looking for some gifts for their mom, then this is what they must have on your gift list.
Some relations are so special that can never be expressed in words, like a daughter and mother relation.
So for this beautiful relation, a willow tree is the perfect representation of your love and best ever 60th birthday present for mum.

Price: $28.99
Ratings: 4.4
It is one of a thing that you would like to gift your mom.
It is an electronic pulse massager which produces electro-therapy, this eventually helps you relax your muscles or chronic pain.
It can be used in any part of the body, so if your mother is suffering from body pain or just to relax her muscles, this is what you need.

Price: $9.99
Ratings: 4.3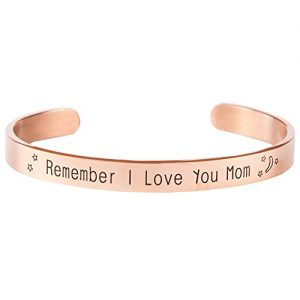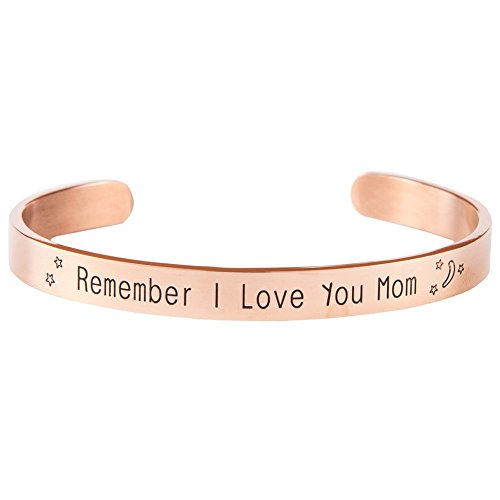 It may seem a bit old-fashioned, but anything that has a heartfelt message will have a direct connection with your 60-year-old mother.
The bracelet says, remember, I love you mom which reflects upon your love for her.
Also, every time she wears it, it would make her miss you.
Don't be surprised when she excitingly boasts off her bracelet amongst her friends and family.

Price: $3.6
Ratings: 19.85
This awesome vintage piece of art is perfect to match a woman's beauty at age of sixty.
Its vintage looks make it desirable.
She can wear it on any occasion.
So I think it's pretty much a nice deal to have it at such cheap price.

Price: $11.99
Ratings: 4.6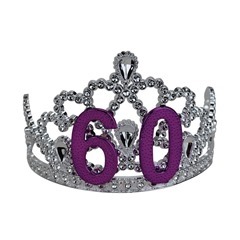 Make her princess for her 60th birthday and make this occasion memorable. Buy this beautiful tiara for her and make her princess.
She can wear it on her birthday celebration party.
So no more words to say, just make her look more beautiful and young as ever before.

Price: $ 9.1
Ratings: 4.6
This is one of the cutest and unique gifts I found.
This is an antique designed coffee mug with a tag print " Awesome Mom ".
I think for your awesome mom this is the perfect matching gift.
If she is a coffee lover then she will definitely get overwhelmed to get this one.

Ratings: 4.1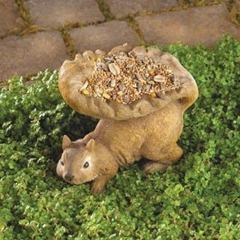 If you are up for some décor kind of gifts, then this is perfect to try.
This unique squirrel shaped birdfeeder looks amazing and it's eye-catching too.
She can use it in the garden or balcony.
If she is a nature lover, then she will definitely love this one.

Price: $92.20
Ratings: 4.2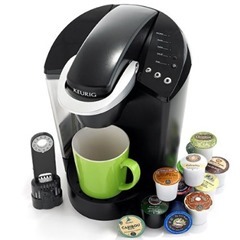 Get this amazing brewing system from the best seller to your mom.
It is a really amazing gift for the mom who loves having a good time with coffee, tea or iced beverages.
With its advanced features, It has also got a simple look and that is what makes it a deal.

Price: $12.99
Ratings: 5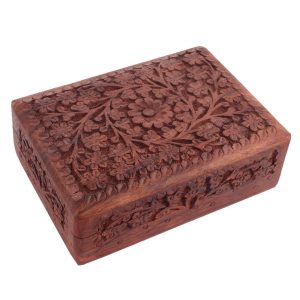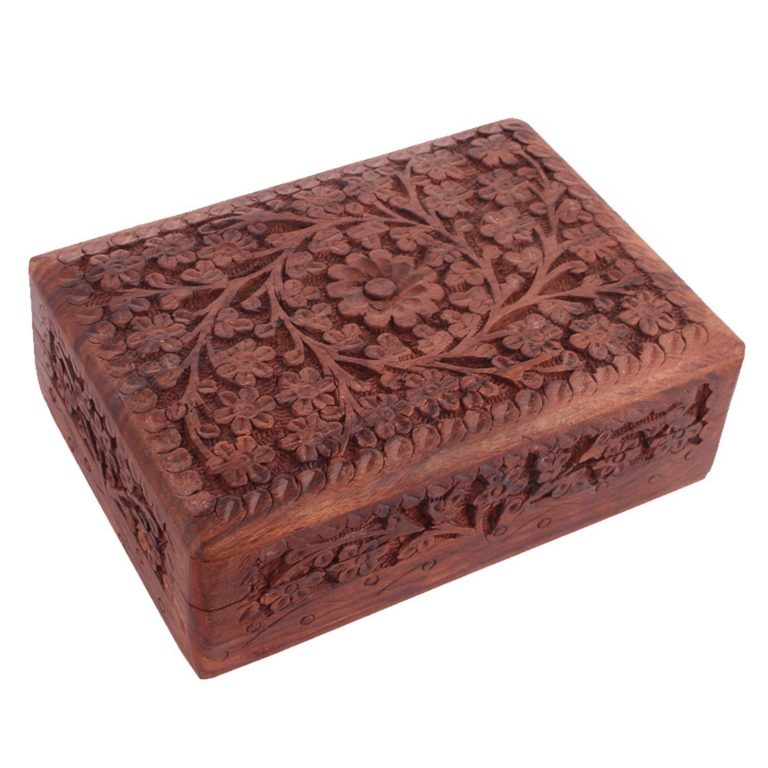 Women love their jewelry, and most of them like to keep them organized in a safe and sound place.
Not only one in their prime time of womanhood but also the elder ones have a fascination towards jewelry.
Therefore, a gift that would help them to preserve their ornaments in a very organized way would be much appreciated.
An elegant handcrafted wooden box can be the answer to all your mother's queries of keeping her ornaments together.
Thus, one can consider gifting it to a mom in her 60's and watch her smile from ear to ear.

Price: $12.95
Ratings: 4.7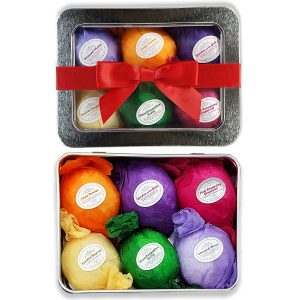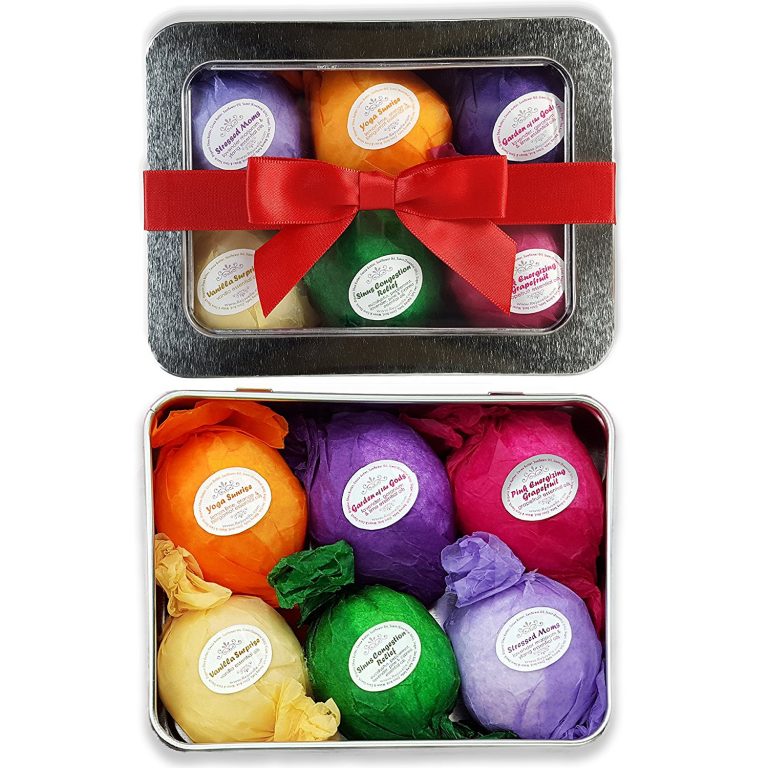 Help her treat and nourish her skin with vital minerals that are gelled perfectly in these bath bombs.
It would help her to relax and feel fresh with each bathing session.
Also, it the aromatherapy inherited in the bombs can help her to enlighten her mood.
Every time she treats herself with a unique fizzy bomb, you will be in her fondest of memories.

Price: $29.95
Ratings: 4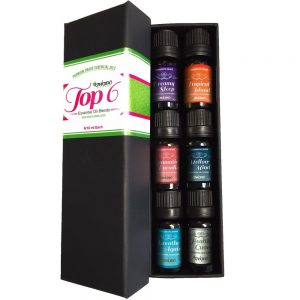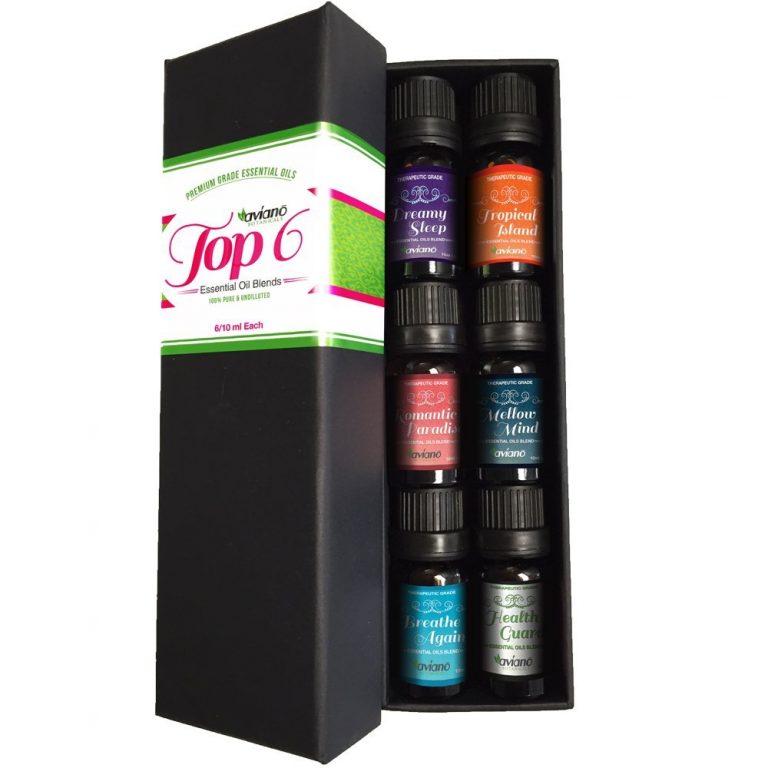 The set comprises of 6 of the best oil blends made from natural products.
These oils provide efficient aromatherapy to the users which freshens up the mood of the user.
Also, the six different oil blends are designed in such a way that it helps you with six different moods.
For example, you can sniff from a dreamy sleep bottle for a good night sleep or use the mellow mind to distress yourself from the daily activities.
Anything that serves for the betterment of your 60-year-old mom would be a great gift which demands to be appreciated.

Price: $11.59
Ratings: 3.6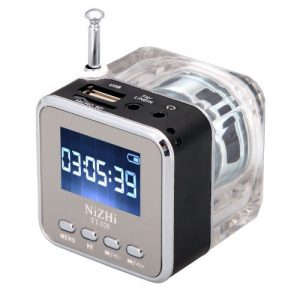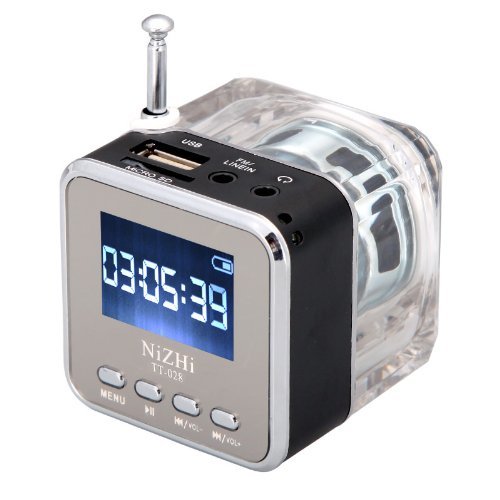 Now that she has reached the age where she is about to retire or has already retired, she would require something that will provide her ample entertainment to consume her time. A music player would provide her just that.
You can fill an SD card with her favorite songs before gifting it to her. Also, she would have the liberty to listen to the radio and browse through her kind of music.
This is an old school music player which would be loved by your mom if she is into any sort of music.

Price: $29.95
Ratings: 4.3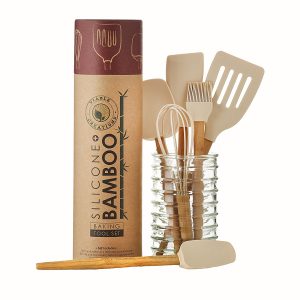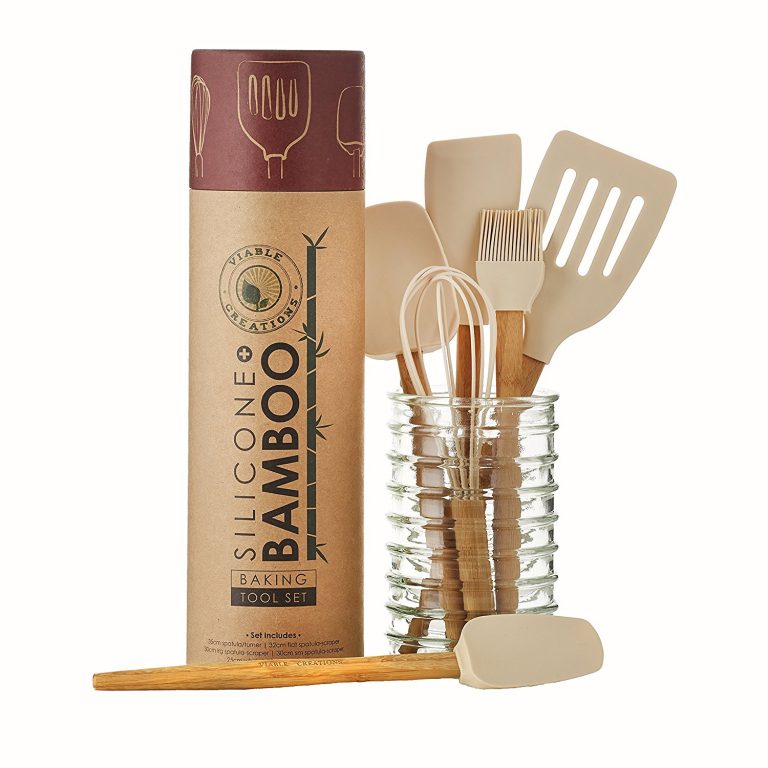 If your mom has the superpowers to bake cakes like no one else and still thrives hard to bake them even in her late 50's, then you might consider gifting her a set of baking tools.
It would help her to ease her baking process.
Also, you might get to taste a delectable creation from your mother.
For all your personal favors and in terms of nurturing her hobby, the bamboo baking set can put a bright smile on her face.

Price: $45
Ratings: 4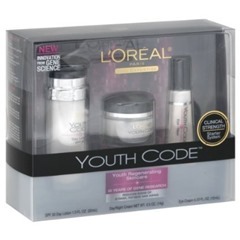 For her skin requirement, this is the perfect gift set.
It is a skincare kit which helps you reduce signs of aging, fatigue, stress on the face.
The set is combined with all kind of lotions and creams that helps you look more younger.

Price: $44.87
Ratings: 4.2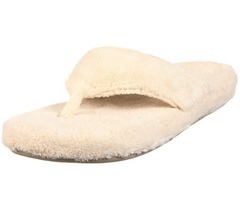 If she goes to the spa, then this is what you need to gift her.
It is a waterproof spa slipper which is best in comfort and resists on a slippery floor.
Not only for the spa, she can use it at home too.
She will feel very comfortable wearing it at home.

Ratings: 4.6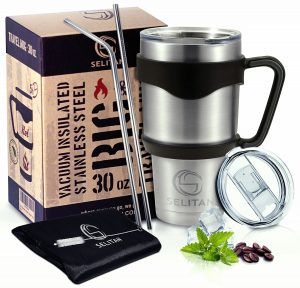 Well, you might wonder that how a thermos could help a 60-year-old lady. We will have it answered now.
The reason we suggest this is because many women while approaching their old age require to carry a bottle of hot water along with them. This can be because of the habits they develop or doctor's advice.
One cannot always find hot water when on the move. That is when these tumblers become useful.
If not such conditions, these could be used by your mom to store her coffee or tea to consume it later.
Believe us, it is more efficient than it sounds.

Price: $22.08
Ratings: 4.5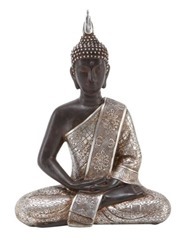 It is another option if you are looking for home décor gifts.
Buddha is a symbol of peace and harmony, so it's for everyone.
Talking about the statue, it looks really unique and eye catchy.
Its silver and black color give it religious look.

Price: $157.74
Ratings: 4.4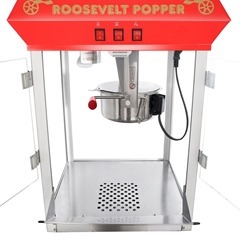 Let her enjoy free time having popcorns.
She can have popcorn while watching TV, reading or listening music on the bed.
While talking about this machine, it is a unique styled popcorn machine through which one can produce 1 gallon of popcorn in minutes.

Price: $15.65
Ratings: 4.6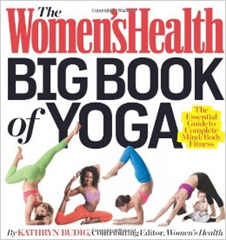 Yoga is one of an ancient technique to keep your mind and body fit.
Its origin was in India and now people around the world are following it.
This book gives you step by step guide to teach you the yoga practice in the best possible way.
I think it is the most useful gift you get your mom as her 60th birthday present.

Price: $15.65
Ratings: 4.7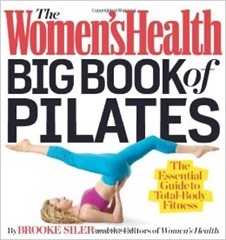 This is another book I would like to recommend you for your mom's complete body fitness. With age, we lose our fitness and with fitness, we lose our health.
This book is been published under the collaboration of some biggest fitness gurus.
The book proves its fitness philosophy with its best manual and guide.

Price: $27.99
Ratings: 4.8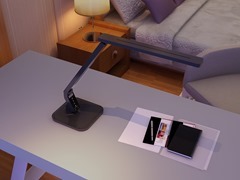 This is one of the best lamps I found amongst a lot in terms of its reviews and comments of buyers.
So if your mom loves reading, books then this could be one of the best gifts for her.
This lamp has got the dim light feature with which you can set the right amount of light required.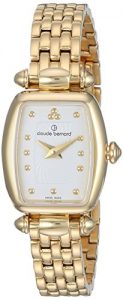 Regardless of how boring or common it sounds, gifting a watch can never go out of style.
If she is a collector of the same or doesn't leave the home without a watch on her wrist, then it would be a fitting gift to bring delight to the face of your 60-year-old mother.
The brand and the styling will directly depend on your budget.
Therefore, know your mom's choices before selecting a watch for her.
We can assure you that is she is a watch lover, she is going to preserve it for years to come.

General 60th Birthday ideas for mom
Here are some final suggestions from my side to you. These are some section of gifts that you can consider for your mom's 60th birthday as these gifts are suitable for her age and she will love one of the gifts from these suggestions.
1. Health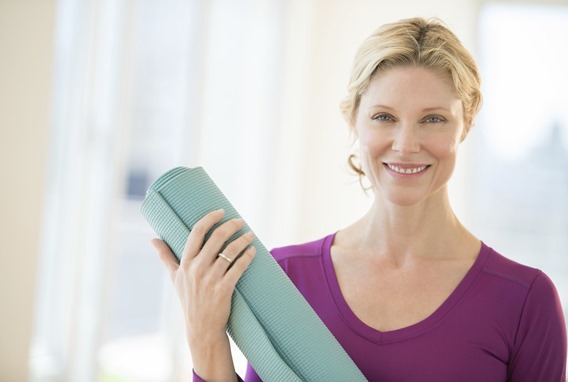 She is going to be 60 and health is the issue that you must consider and take care of. My mom is nearly 60 and she has pretty much health issues like back pain, Low BP, nee pain. So at this age, a person has more likely to have some health issues.
So if you love your mom and care about her health, then gift something that is really useful for her health. I have recommended few gifts that you can check in the later part.
2. Reading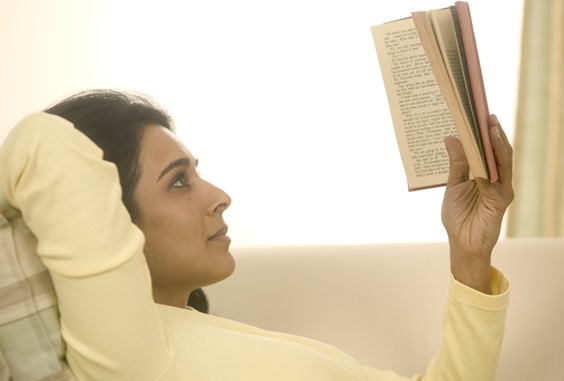 At this age people generally don't have much desire but one thing is found to be common at that age is a reading hobby. At that age, you are almost retired or going to be.
So reading is the option left to keep your mind busy. I think you can gift your mom some useful book that can teach her in some way or maybe for just fun.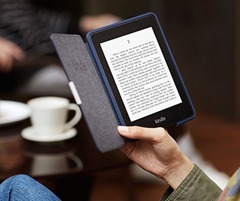 This is the most suggested gift on our website. Not that we are paid to do so, but Kindle does a wonderful job of easing the reading process for a user. It helps you nourish one of the best hobbies to ever nurture on the face of the earth, that is reading.
Your mom wouldn't have to roam in search of finding books of her choices, she can find them herself within few clicks and touches. Just make sure that you help her out in the initial days till she gets along with the demographics of the device.
4. Home Décor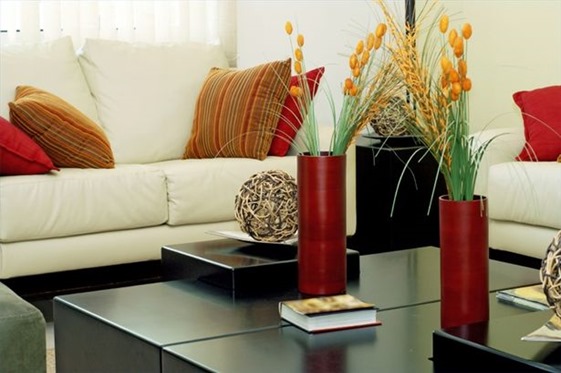 Home décor is one of a good option if you are finding a gift for a mature woman. She would love to see her house look more beautiful, so Home décor gifts are perfect. I have shared some of the gifts in the recommended gift list.
5. Personal Stuff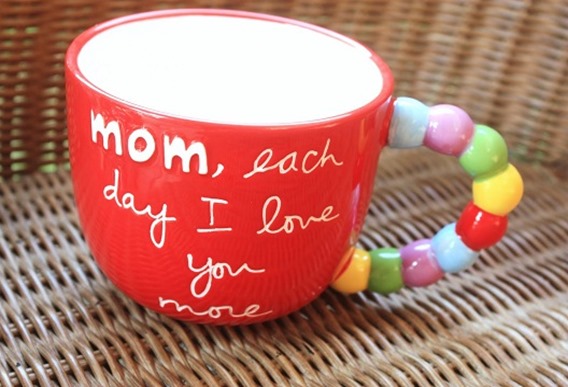 You can gift your mom something special and personal. You can gift her memories by personalizing some stuff. I am sure you must be aware of personalized gifts.
So pick anything like a mug, pillow, wall clock, keychain, etc.. and get it personalized by printing some personal moment pictures and messages on it.
These are few things that you can keep in mind while choosing gifts for your mom. So think about these suggestions and pick few gifts from the list mentioned below.
6. Trip to Hawaii
Because the 60th Birthday Party is such an important year you might want to plan something that is equally as grand. A Dream Vacation Trip with either close family members or friends would be ideal. Going to Hawaii if you have not been would be an excellent choice in a vacation. The weather is always nice and you can relax by the beaches or explore the different attractions that Hawaii has to offer.
7.Casino or Card Night
A favorite of the 60th birthday party ideas is a Poker or Card night. Many people this age love to play cards, it could be poker, spades, gin, etc. Whatever the game might be you can invite a group of people over and enjoy a wonderful night of cards or a tournament. Casino night would also be popular if you gave out chips that would be worth prizes at the end of the night. You would however need to get tables and dealers for the various Casino Games.
Also, I would like you to have a glance on these ideal birthday gifts for your mom.
So keeping the concept of age and I'mpsychology in mind I came up with this list. I hope your search for 60th birthday gift ideas for your mom ends here.  Share your opinion!