Last updated on May 9th, 2022 at 06:55 am
18th Birthday Gift Ideas
Well, 18th has always been a monumental year to celebrate regardless of the country or region you hail from. The 18th year marks the beginning of your adulthood and opens the floodgates for you to shoulder all kind of responsibilities.
Whether it is drinking, or casting your vote to the betterment of society, you began to explore a newer realm.
Also, 18th year transforms you from being a kid to a totally grown up person. Thus, selecting a gift for someone who is going to turn 18 is an intriguing affair.
We all like to remember such monumental days for the rest of our lives. Therefore, it is utmost necessary that you select an excellent 18th birthday gift that can be treasured for years.
Taking the importance of the 18th birthday in a person's life into considerations, we decided to list down 18th birthday gift ideas that might brighten up the mood for the birthday boy/girl.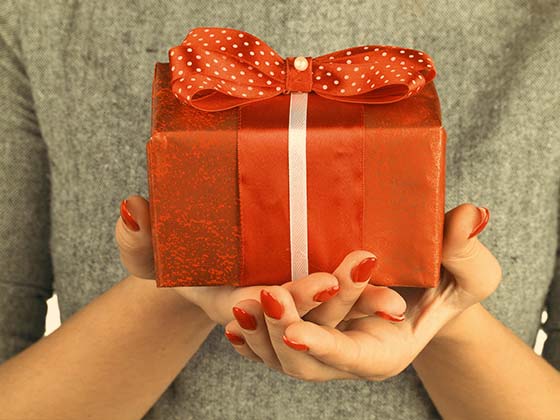 Exciting 18th Birthday Gift Ideas to Brighten Up Their Mood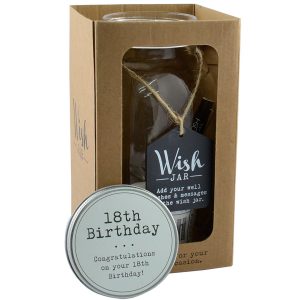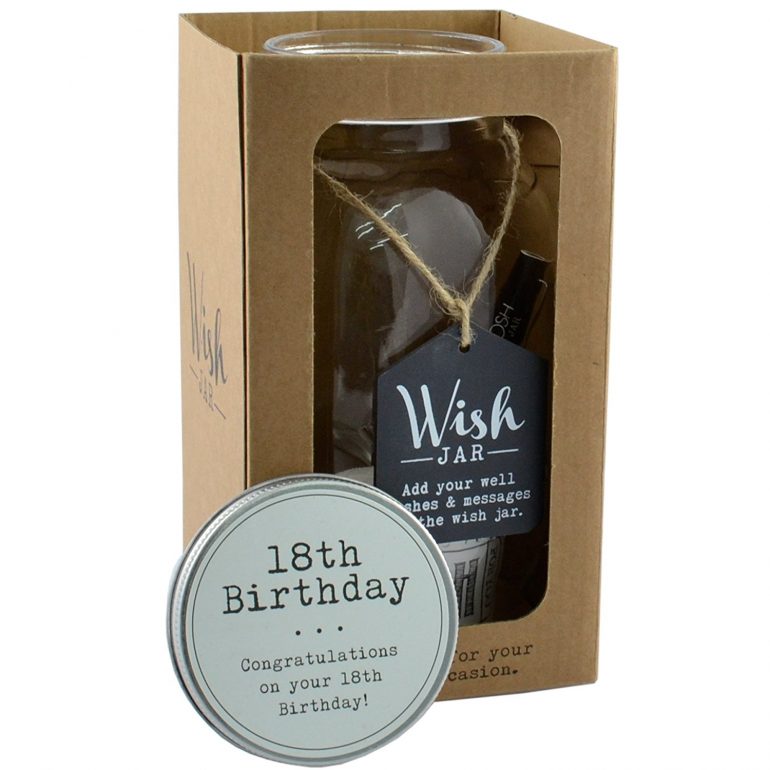 A wish jar isn't any ordinary glass jar that serves as a showpiece in the showcase. Instead, it has a lot of sentimental value attached to it. It comprises of a reel of wish tickets and a pen which allows you to write down your heartfelt messages on it.
Therefore, an ordinary jar with touching birthday wishes and messages becomes an exciting gift that one would like to cherish for years to come. A wish jar followed with roses or chocolates makes a perfect gift for 18 year old.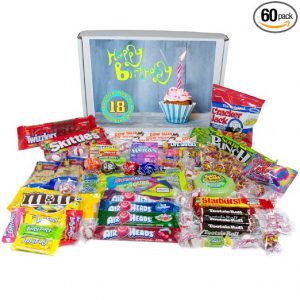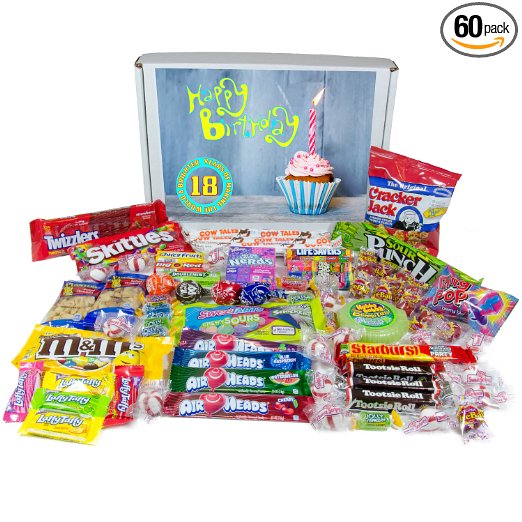 The makers of these gifts were generous enough to assemble iconic candies and snacks from past 70 years in a package. That serves as the sole reason for this gift to be loved by the receiver.
Whether it is a girl or a boy, these customized gift pack is going to be loved by the people regardless of their age and sex.
The best part is, you don't have to break your head to gift wrap this candy box as the company sends them with an attractive cover which serves as a gift wrap.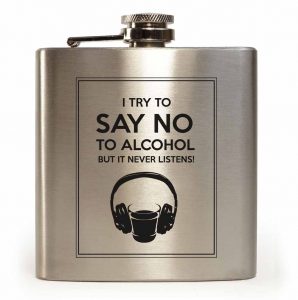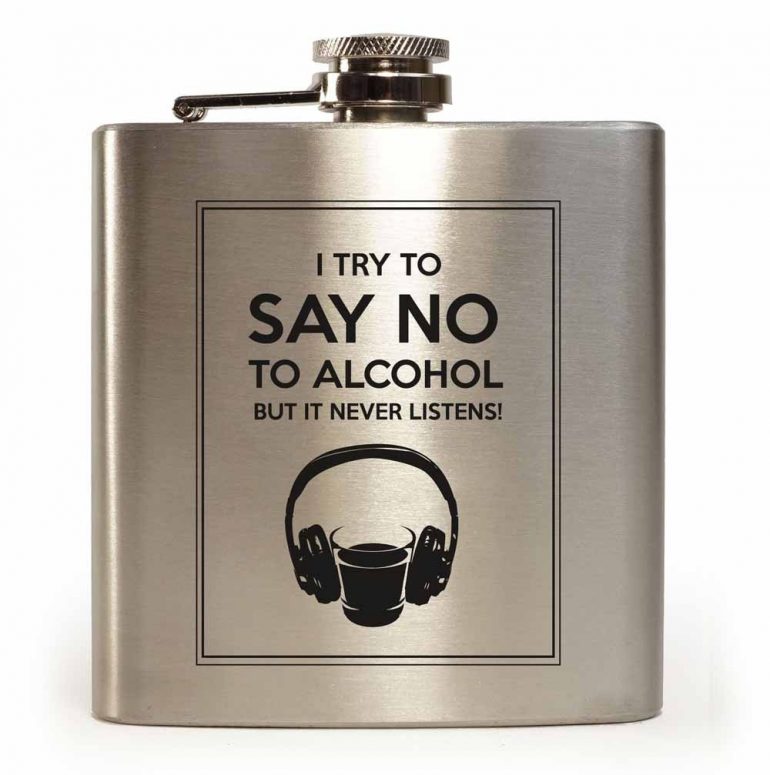 Now that your friend or cousin is 18, he has attained the rights to drink. Nonetheless, many of them start drinking quite before they achieve their legal rights. A flask with a quirky message serves to the task of being a wonderful funny birthday gift.
The gift can be treasured for years to come, and you'll be able to make your presence felt every time the receiver sips alcohol from the flask. The brushed stainless steel flask with an extremely funny message will be much appreciated by the birthday boy.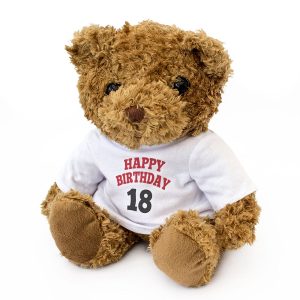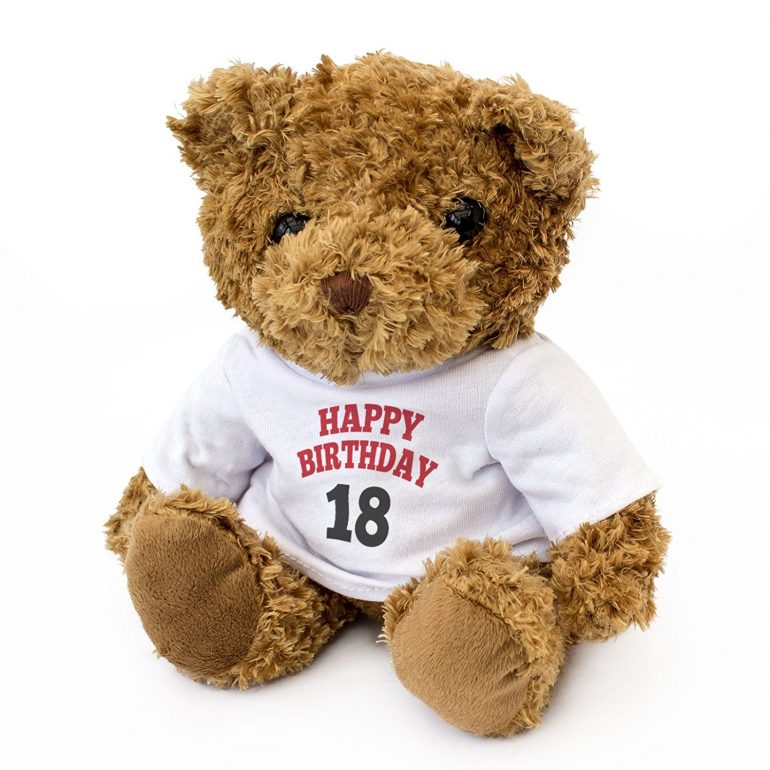 This cute little cuddly brown bear is going to catch the eye of the receiver. However, one cannot deny the fact that this gift can be apt for girls more than boys. But if a girlfriend or a best friend wants to gift it to her guy, it would be the cutest birthday gift for her boyfriend.
It will nicely sit in a corner of the room reminding one of his 18th birthday time and again. It has an adorable cuddly face that is going to be loved by everyone around. Girls might want to cuddle it for a lifetime as it is drop dead gorgeous and furry.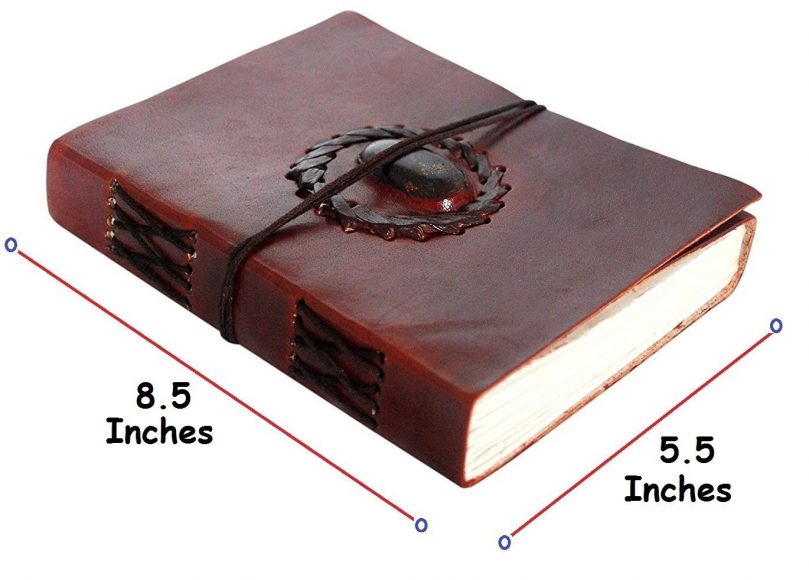 This gift is perfect for someone who loves to maintain a diary or has an appetite for writing. It would be treasured, and its leather cover and handmade paper would make it last for years.
The vintage look of the diary adds some brownie points to the overall look of the gift. The old fashioned leather has an amazing smell to it.
For a collector of books or diaries, or if you know that the person excels at writing, this is simply an amazing 18th birthday present. Needless to say that it is going to stay with the receiver for years to come.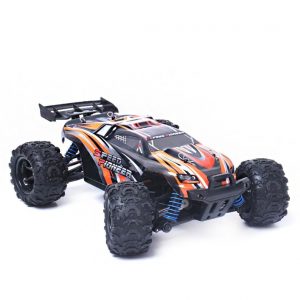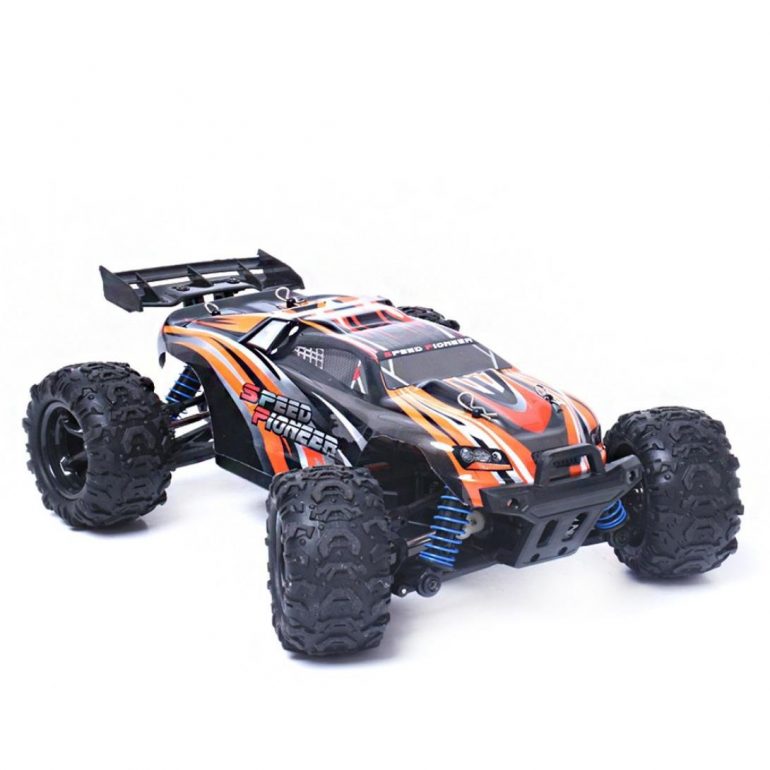 For those who love automobiles or they are always fascinated by the dynamics of the speed, this serves as a mere perfect gift. Gadget lovers and car collectors are going to love this gift for sure.
The user is going to have fun while riding this remote controlled vehicle as it has the ability to go over indoor objects and run over any difficult surface.
A quirky gift for a grown-up person will give him the reminiscent of his childhood back. We strongly recommend this as an 18th birthday present for boys.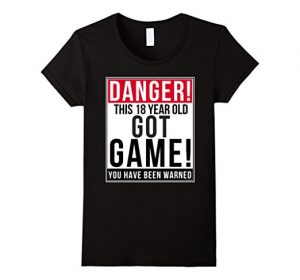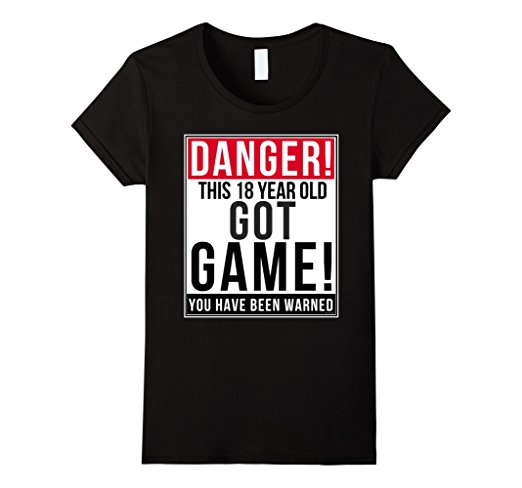 Well, it may sound very common to give a customized t-shirt with a quirky message, but believe us, it never goes out of style. T-Shirts might be the most common gifts given to a person after watches, and here we are advocating it yet again.
Every time the receiver wears it, it will remind him or her of you. The T-Shirt is made up of 100% cotton and is very lightweight. But what actually makes it a gift giving a product is the message printed on it. It is classy, to say the least.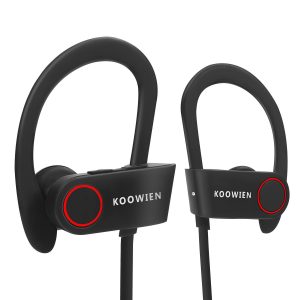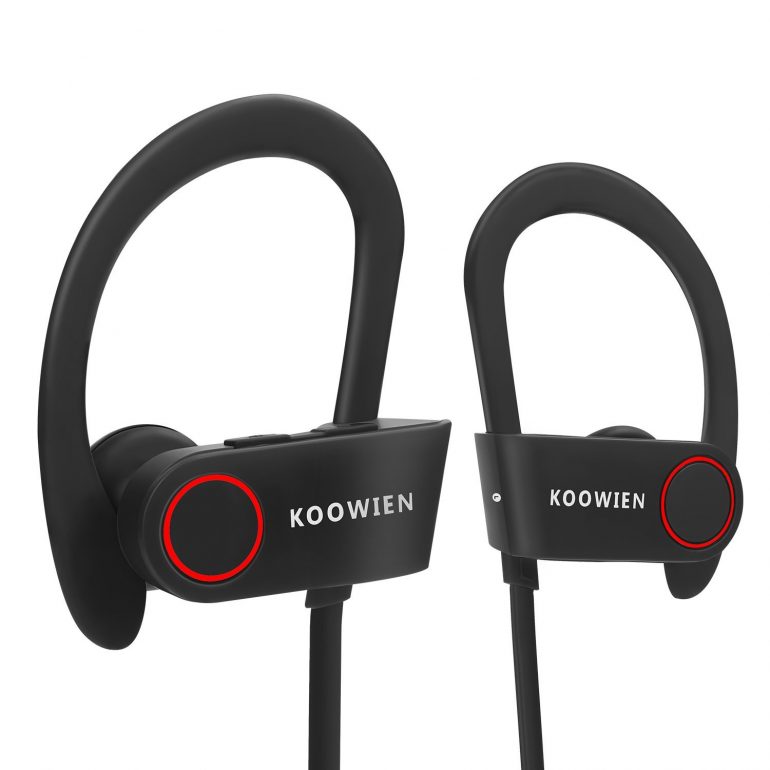 Not only this tiny gadget is very handy, but provides you with great comfort and allows you to get rid of the wires getting entangled. Not only this, it also allows you to listen to your favorite music while your phone is away from you.
So while you do some household chores and still want to listen to your favorite music without disturbing the members of your family, these headphones are at is convenient best.
They serve as a good 18th birthday gift for someone who is passionate about music or is glued to their headphone 24*7.

No, we are not trying to suggest you mainstream gifts, but if you are in doubt about your gift being loved by the receiver, gifts like T-shirts, perfumes, watches, bags, etc. are the safest options to gift someone. Even if it is not liked, these things come in regular use for the receiver.
This Perfume is one such gift. The Versace product has a rich and strong fragrance which is suited for both men and women alike. One can always trust the brand for their excellence at which they sell their product.

Relevant Articles
Best gift ideas for teenage boys
27 Excellent personalized birthday gifts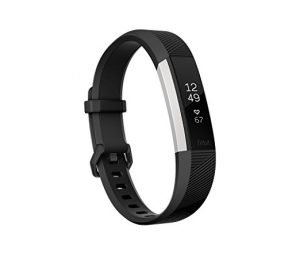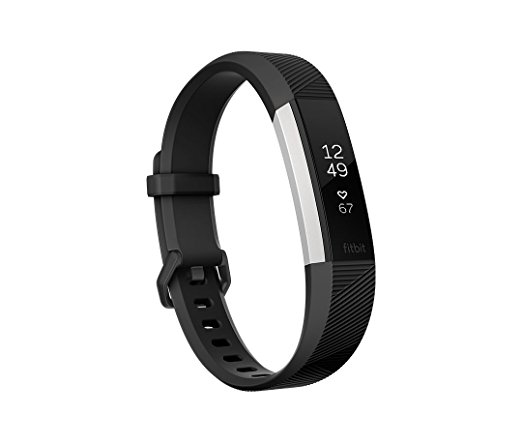 Read our previous blogs, and you are going to find this product in each one of the categories we have covered. That itself proves the efficiency of the gift and gives you a fair idea about the demand of the same in the current market.
The Fitbit or the fitness watch helps you to analyze your training details. Also, the fact that it is a gift from someone might inspire a lazy bum to get off his porch and hit the ground running.
It would be loved by the receiver as he or she might know how much you care about their fitness levels.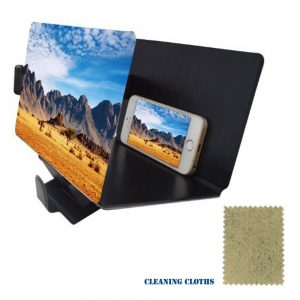 This is something new we found on the internet a few days back. Owing to the use of phones in the current day, this gift can be a handy appliance for the receiver. It will enhance the experience of watching a video or a movie on the mobile phone.
What it basically does is magnifies the phone screen to a considerable size giving you an HD view of the video that is being played on the device.
This magnifying glass can serve the idea of Netflix and chill to perfection. Therefore, it makes a perfect gift for people at this young teenage.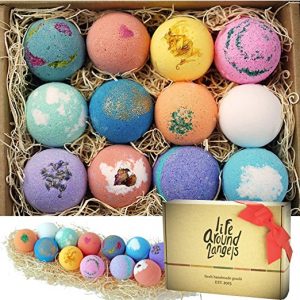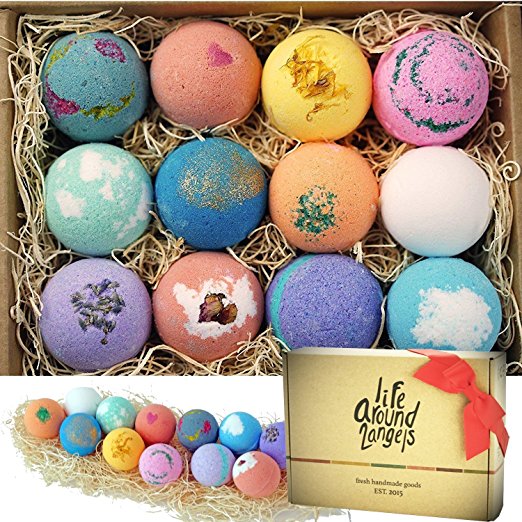 Hardly any 18-year-old stresses on soothing and relaxing their body with organic soaps. They hardly care to turn a deaf ear to their body's needs. Therefore, it makes a perfect gift that would relax and detox your body by just taking a simple bath with them.
These bath bombs are going to soothe the receiver's body and provide essential nutrients to the skin. The very fact that you care so much about someone's personal health will be adorned, and the receiver is going to rejoice in the moments. It will be a perfect 18th birthday gift for her.

Looking for the 18th birthday present ideas for girls? Here are an Awesome 18th birthday gift ideas for her.
Shutterbugs always have a soft corner the vintage styled cameras. Although they never provide excellent picture quality, their design and structure are what attracts the photography lovers.
Therefore, this makes an awesome gift for the people who are ardent photographers. This will let them capture their moments, and will also sit in the showcase as a memorabilia.
It is a gift, a shutterbug will cherish for years to come. With an excellent vintage design, this camera inherits a decent picture quality lens which adds to the efficiency of the product.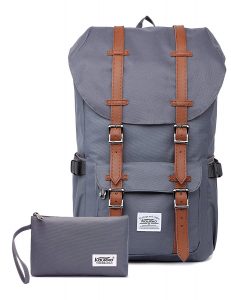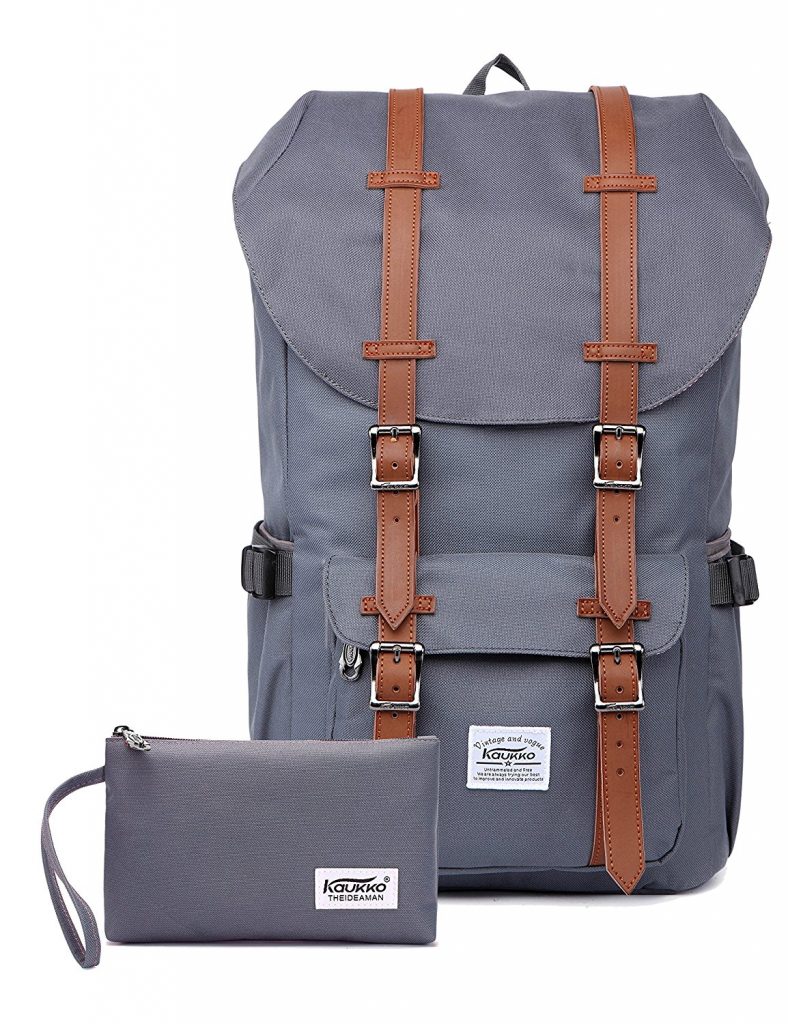 Once a person turns 18, one tends to go for several trips in and around the country. The fact that one is legal to travel to any country on their own makes it more feasible and exciting for teenagers.
In fact, many of them in the States plan a holiday to a country or a neighboring state just after they turn 18. Hence, a laptop outdoor backpack can be of great use for the 18-year-old. It is one of the best 18th birthday gifts.
It will accompany them to their travel locations and also come in handy in colleges and universities.

The mobile lens gives you the extra edge for you to click exceptional pictures at the expense of your mobile. The pictures are more magnified and can have a professional photographic effect to it when clicked with the lens attached to it.
It can make a good gift for the people who love photography to the core. Also, it can be best used by someone who is constantly clicking pictures with his or her mobile.
Anything that is handy and can be used to produce better results is always a great present for anyone around.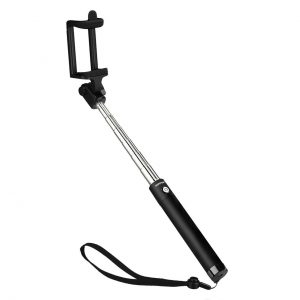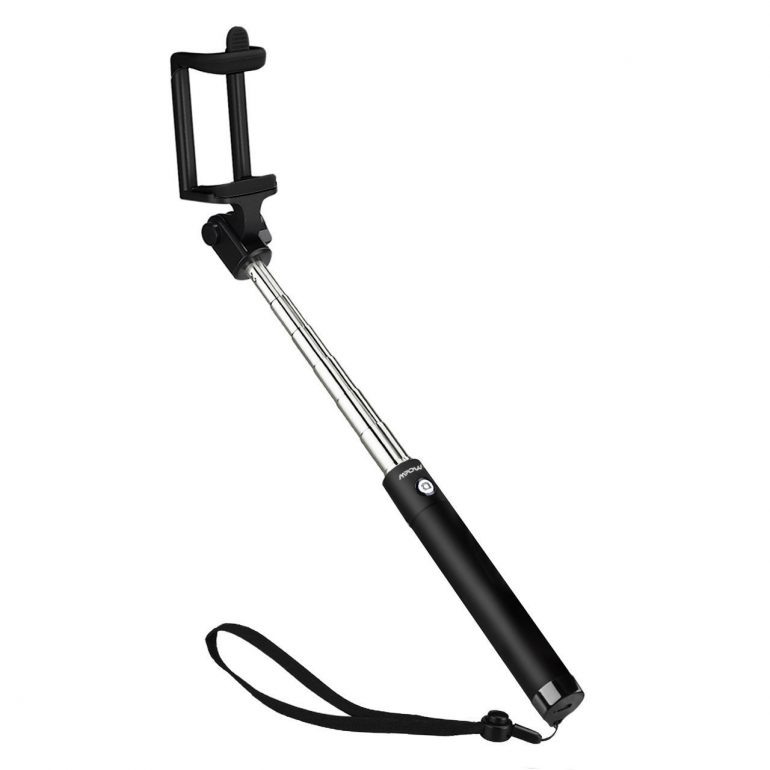 We just went with the flow to mention a quite a few gadgets in the same category. There are strong reasons why we advocate such gifts for someone as young as 18-years.
The real reason has to be the excessive use of mobile phone by the today's generation. Selfies are in trend. Therefore, there is a huge demand of selfie sticks in the market.
It will make an amazing gift for someone who is crazy about selfies. We recommend this gift for girls, as they love to take selfies a notch higher than the boys.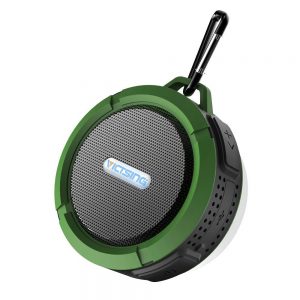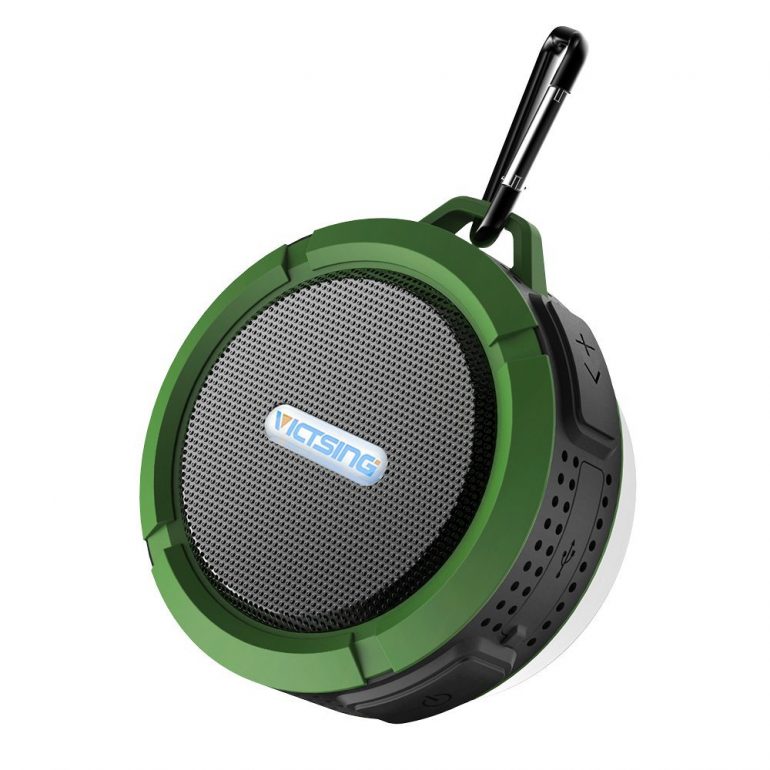 At 18, we all have that zeal and enthusiasm to sing and dance loudly even in the bathrooms. The active mind keeps wandering and always wants to multitask.
Therefore, these showerproof Bluetooth portable speakers are a delight for someone loves listening to music while taking a shower.
The speaker can be carried to the bathroom without worrying about it getting contacted with the water. Also, its Bluetooth functions give you the freedom to not to carry your phone along with it. Handy and useful, isn't it?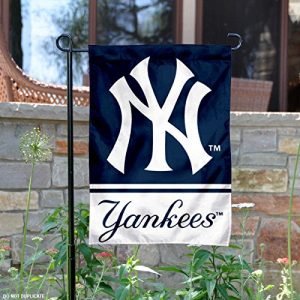 For a baseball fan, his team and his game are always on the top of his priority list. Thus it makes a perfect gift for someone who is an ardent Yankee's fan and a big lover of the game.
The Garden Flag is a perfect way of demonstrating your loyalty and love towards the club. It would be much loved by someone who loves the game.
This flag can be placed on a window, entrance, garden, bedroom, or can also serve as a wall hanging. The fact that it is an official merchandise from the franchise adds to the value of the gift.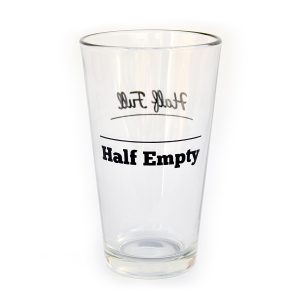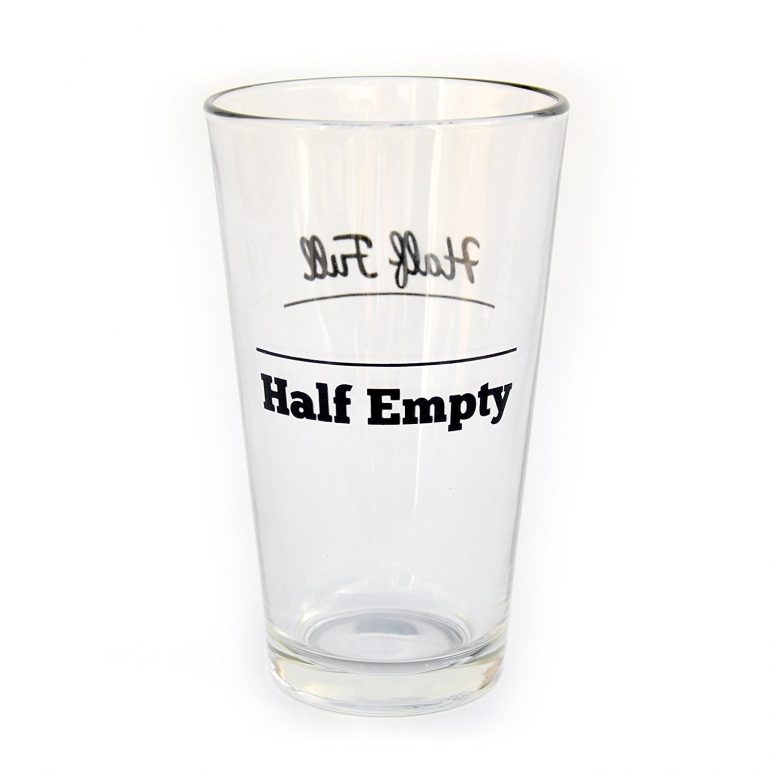 Now that the person has turned 18, he or she has the license to get drunk in a bar without any social prejudice. Therefore, a half pint glass will serve as a perfect personalised gift for someone who loves to drink.
This customized glass will make your presence felt to the receiver every time he uses it. The glass with a customized message adds to the quirkiness of the gift.
Also, this glass is dishware safe, but the company recommends to hand wash for the longevity of the product.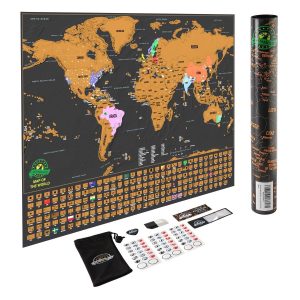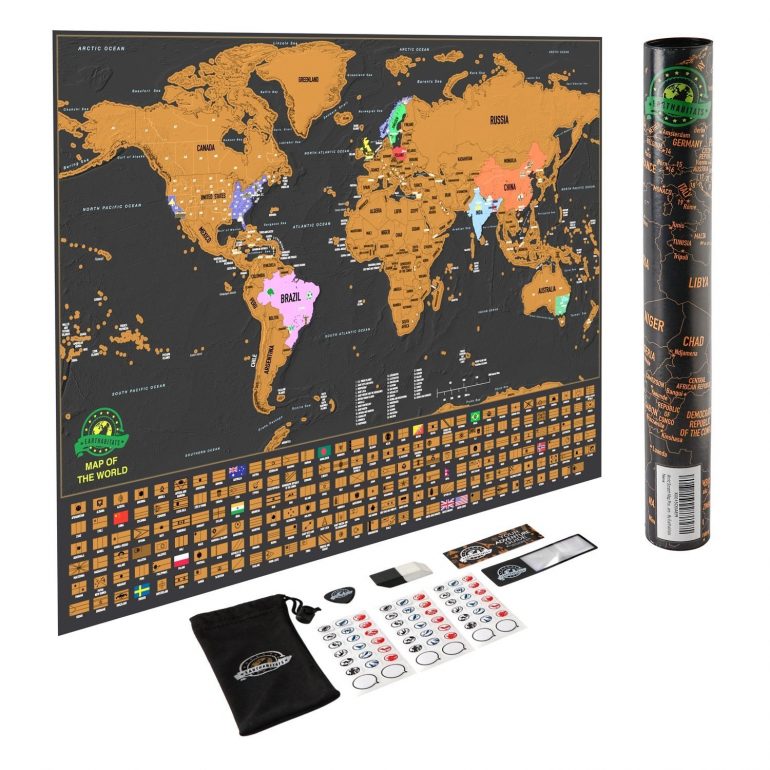 This gift is perfect for someone who loves to travel and has a craving to visit every corner of the earth. The scratch off map lets you scratch the places you visit and also provides you with perfect geographical details about each country.
There isn't any need to gift wrap this particular gift as its cover would itself delight the receiver. Along with the map, the other things that come along with it are guitar picks, memory stickers, and magnifying strip for visually impaired.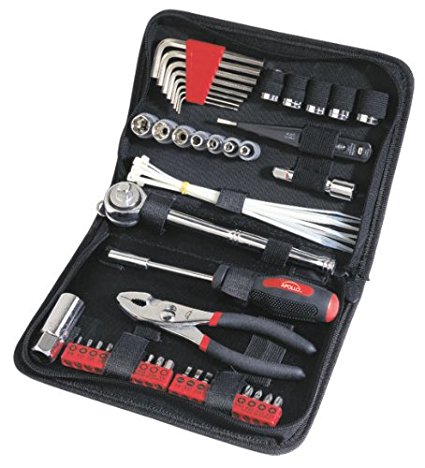 Many of the kids in the United States get their first-hand driving experience as soon as they turn 18. If you know that your friend or cousin is going to get the car sooner or later, this car tool kit would be a most fabulous 18th birthday gift for the guy who is truly, deeply, and madly in love with his automobiles.
The toolkit comprises of 56-tools that are useful for basic mechanical repair or servicing of your car. It comes with a nice zippered bag for easy carriage. One can keep this kit in the backside of his car, and it wouldn't even take much space.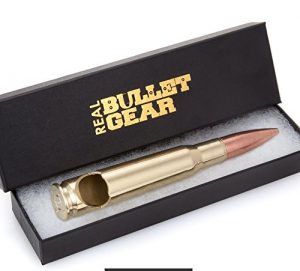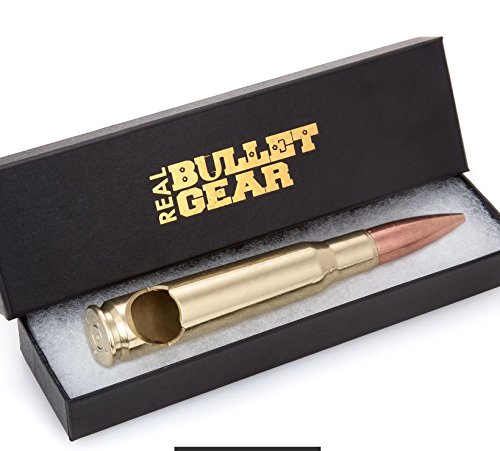 The fact that he or she has turned 18 and acquired the legal rights to drink, he or she might open quite a number of beers and liquor bottles in the coming days. Not that we promote drinking, but it is just a case of normalcy.
A beer opener disguised in a quirky shape of a bullet proves to be an exceptional gift for young people. If you are looking gift for the boy then it is the most suitable 18th birthday gift for him.
Whether it is a cousin, sibling, friend, or a classmate, the bottle opener is going to be a crazy gift idea. We recommend this gift for someone who loves collecting such crazy stuff.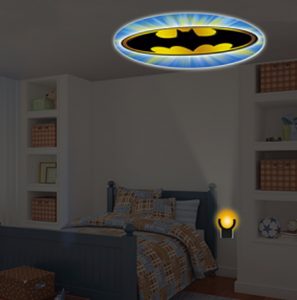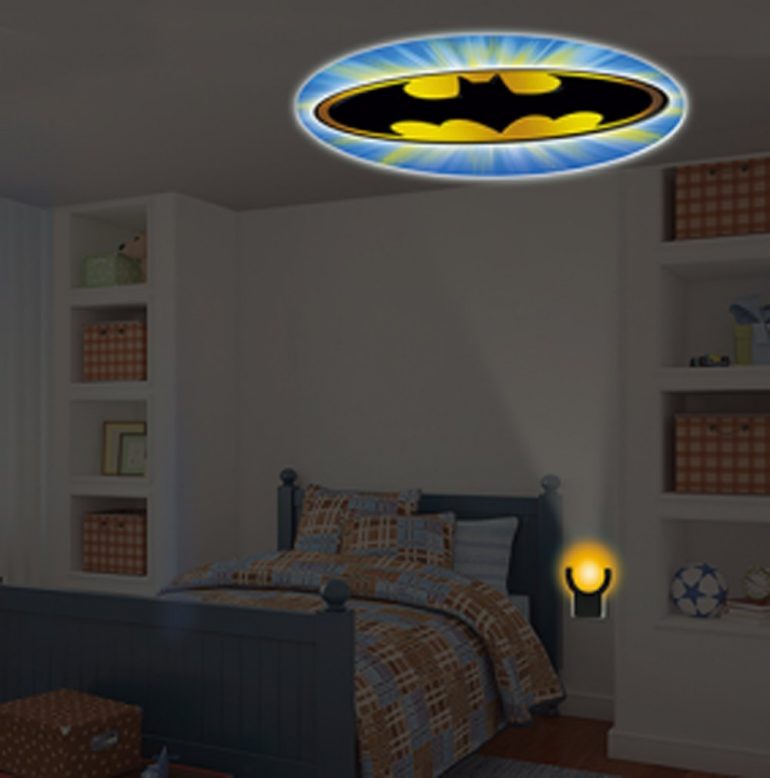 Batman has been the most loved superhero for a long time now. He is not only loved, but people all around the world love to collect his merchandise. That has been the impact of the Batman series on people.
Young people, especially boys love Batman and getting this bat signal projector will add to the armory of the boy. It is a perfect 18th birthday gift idea for boys. Also, it can serve as an excellent collectible and a dim light for night.
It will make your room look like batman's den. This gift would be loved by the guys regardless of the age. We do not recommend this gift for someone who doesn't adore superheroes.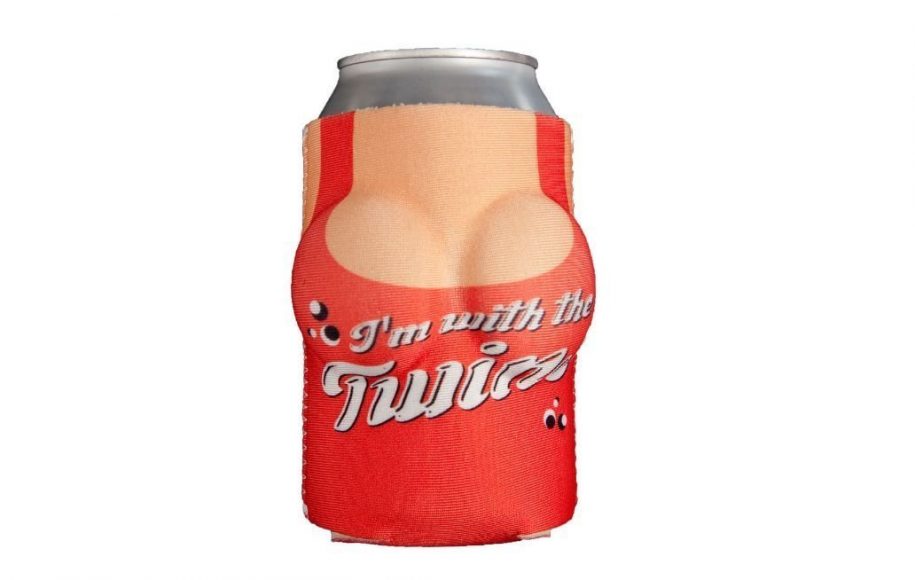 Beer is going to flow through his or her blood once he is 18. This beer bottle holder will let him cover his beer can with a quirky and funny cover that might attract a few people in the club. You need not worry about the fit, as it fits almost all can sizes.
It makes an attention seeking a gift for both men and women alike. This cover is great to carry around while you are on a picnic, camping, traveling, or enjoying yourself at a poolside party. There won't be any party as such that your beer can holder will go unnoticed.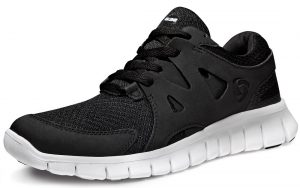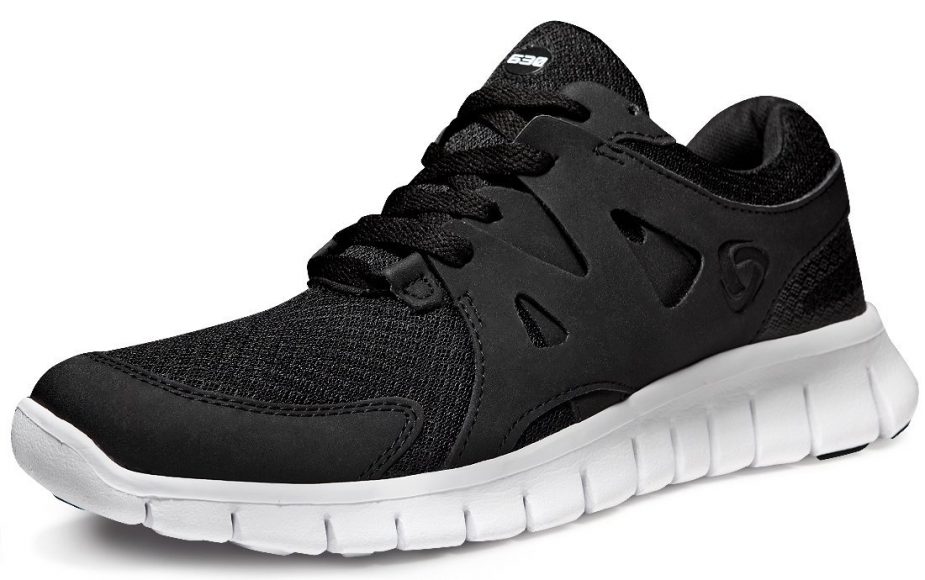 Whether you call it old-fashioned or common, this commodity is going to be useful for anyone who is just turning 18. Whether it is in the college, school, backyard fun, or some game practices, sports shoes are going to come in handy.
Also, they can be worn as fashion wear when you run out of options. Pair it with denim and a T-shirt and you are good to go.
Running shoes provides you with the utmost comfort that soothes your feet for perfection. Just pay a little attention to the design, and the receiver is going to love it to the extreme.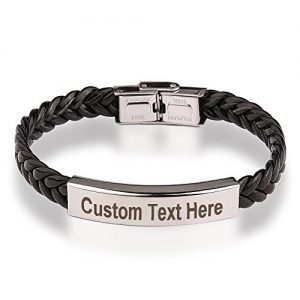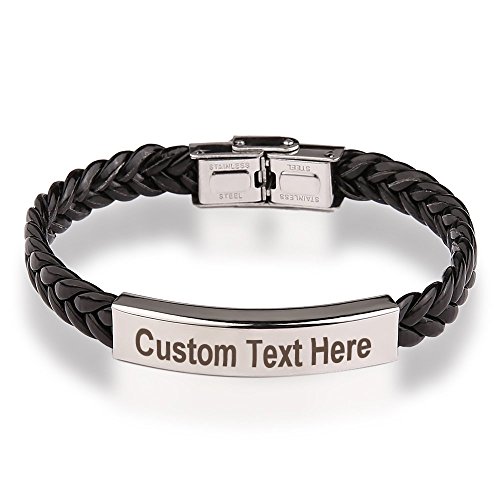 It is a perfect gift for someone who tends to be your friend, boyfriend, girlfriend or anyone in that zone or age frame. Customized bracelets will let you get your favorite words on a tag.
Also, it would assure that your presence is felt by the receiver every time he or she uses the bracelet. It makes the best gift for couples, friends, and family.
You need not worry about the size as one size tends to feet all. Make sure your personalized wordings are short. Otherwise, it might look too cramped and spoil the overall look of the bracelet.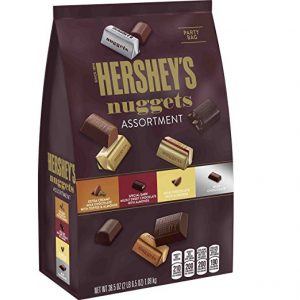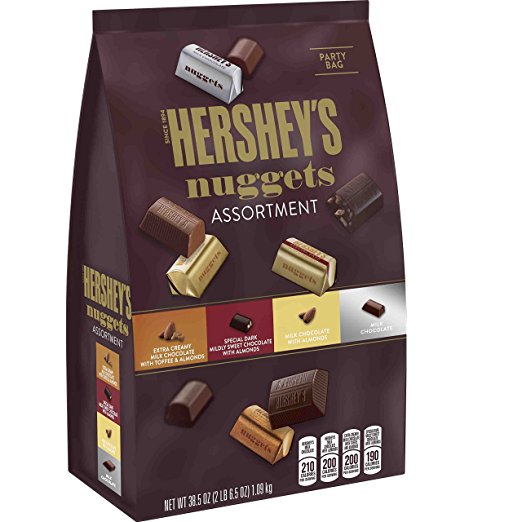 We saved the best for the last. Also, it is the safest option to gift to any person in this world. Go through the list, and you wouldn't find a reliable option like this one. All of us or maybe many of us have a huge heart for chocolates.
The love for chocolates is undying. Therefore, you can hand it over to any person without pertaining the tension about the receiver loved the gift or not.
We all love chocolates, don't we? Whether it is a boy or a girl, both are going to love the sweet gift that will spoil them for more years to come.

Now that you have so many options available at your disposal, you can run your minds through your friend's favorite things or accessories and select a particular gift.
Also, keep in mind that it is his 18th birthday. Therefore, such gifts would be only a small part of the gift. Try organizing a memorable incredible party and make this gifts secondary.
We made sure that we suggested gifts that are common for girls and boys alike. Therefore, you shouldn't worry about the choice and which of the gifts would suit a particular gender. Another thing we tried to keep a check on while selecting the gift is its cost.
We made sure that we suggested 18th birthday gift ideas that are available in the market at a negotiable price. So go ahead and select a gift from the above-mentioned list, and add some experience to the art of gifting.