We are reader-supported. When you buy through links on our site, we may receive an affiliate commission. As an Amazon Associate, we earn from qualifying purchases. Learn More .

Well, 18 isn't just a number depicting to your age, but it can be your passport to freedom. Once you turn 18, you're an official adult that allows you to do things you were restricted from for past 18 years. The transitional phase from the teenage to adulthood begins, and we are a strong advocate of approaching your adulthood with a bang.
Unlike the 13th, 15th, or 17th birthday, it is not just an ordinary day. In fact, 18th birthday is monumental in terms of accepting responsibilities and moving ahead in life. Therefore, we sorted down a fair list of 18th Birthday party ideas that will give you reminiscent of your birthday for the next 80 years.
Mind Blowing 18th Birthday Party Ideas
1. A Night in a Limousine
Limousine isn't everyone's cup of tea. But if you want to make your loved one's birthday worth remembering, you can go and rent a Limo for an entire night. Spending time in the luxuries of the supreme car can give the birthday person a superstar feeling.
Also, partying in the spacious backseat of a Limousine is an awesome experience. Call in his or her close friends; pack the limo, and enjoy the royal services in the backseat of your car.
It would definitely entice the birthday boy/girl when a limo plays host to the 18th Birthday party. We bet that the social media accounts will be stormed by the birthday boy/girl with plenty of images with and within the monstrous machine.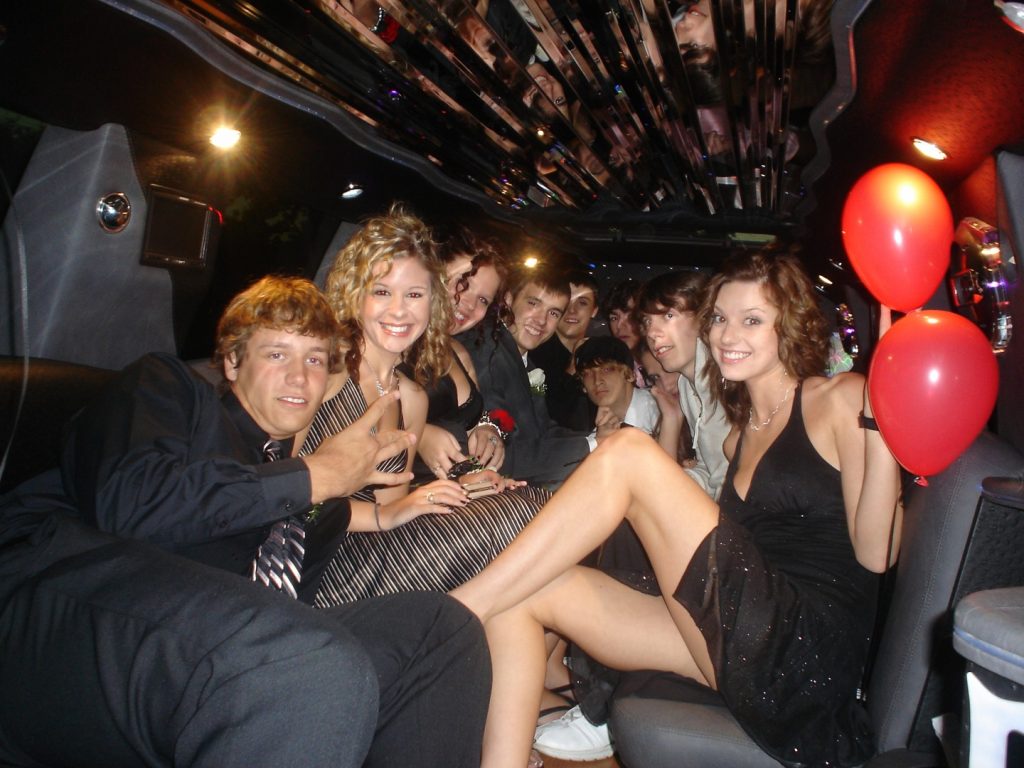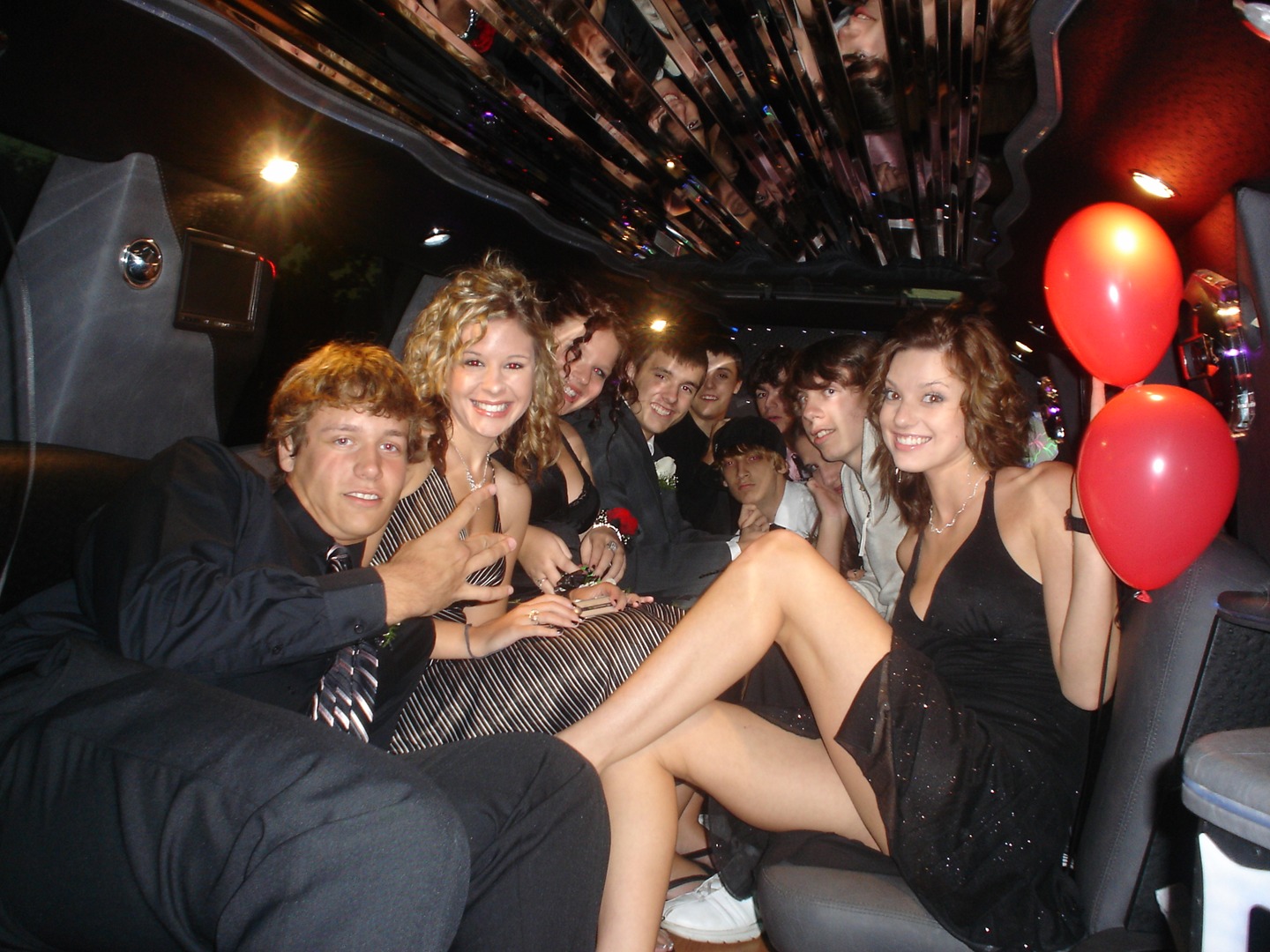 2. Fancy Dress Party
Ask your friends to turn up in the costumes of your favorite superhero series or your beloved movies. Spill in the booze and then see what the batmans and supermans are up to.
It would be great fun to see capes flying over and superheroes lying on the ground with an alcohol overdose. Don't forget to take as many pictures as you can even if you're drunk. The real fun lies when you go through the images days after the party is over.
Maybe, you might find a Deadpool spinning Spiderman's web and batman making out with a wonder woman.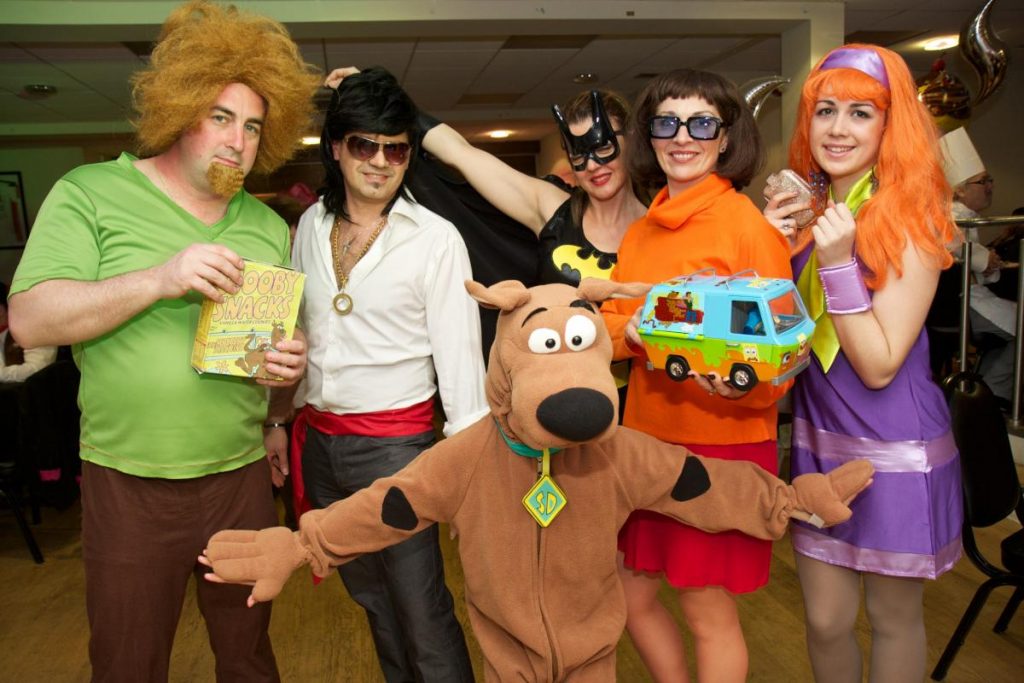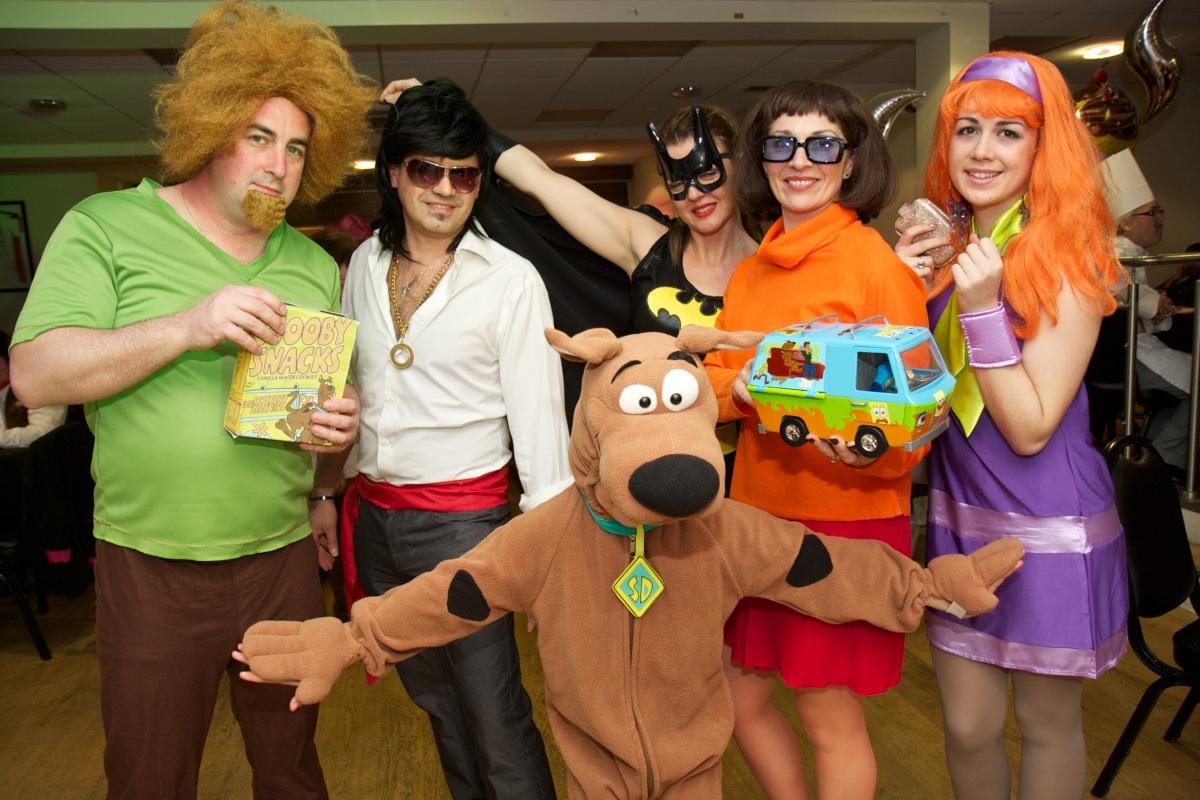 3. Tomatina in your Backyard Pool
Now that's a growing fad in all of Europe. The famous Spanish festival can be replicated in your very own backyard pool. All you need is a truck full of tomatoes. Consider revisiting your plain pool ideas with the Tomatina.
Get the tomatoes and let your fellas do the rest. Yes, the pool might get a bit messy after the party, but what is better than people remembering your 18th Birthday for the uniqueness you offered to them. Many people would love the idea and look forward to your bash.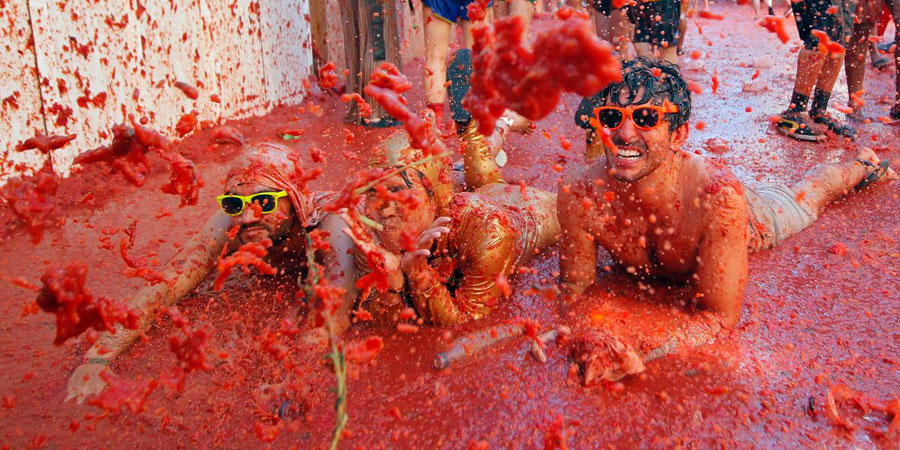 4. A Video Game Marathon
For all the video game lovers there, this one is for you. If you're not sure what to do on your 18th Birthday and you have a whole big clan who all are gaming enthusiasts, get them in your room and play your desired games for the entire day.
Sponsor all the beers, booze, finger foods, and meals for your friends and you're good to go. In case you want to get a bit competitive amongst your friends, announce a small gift from your side and play for the prize for the entire day. Nothing gets better than a gaming night followed with multiple rounds of beer.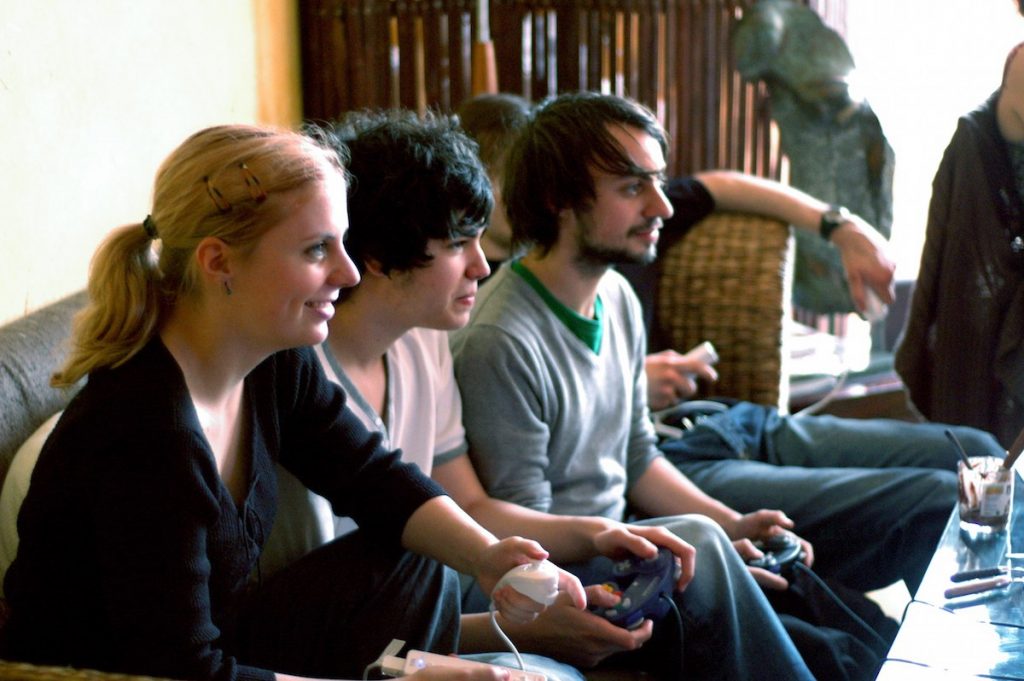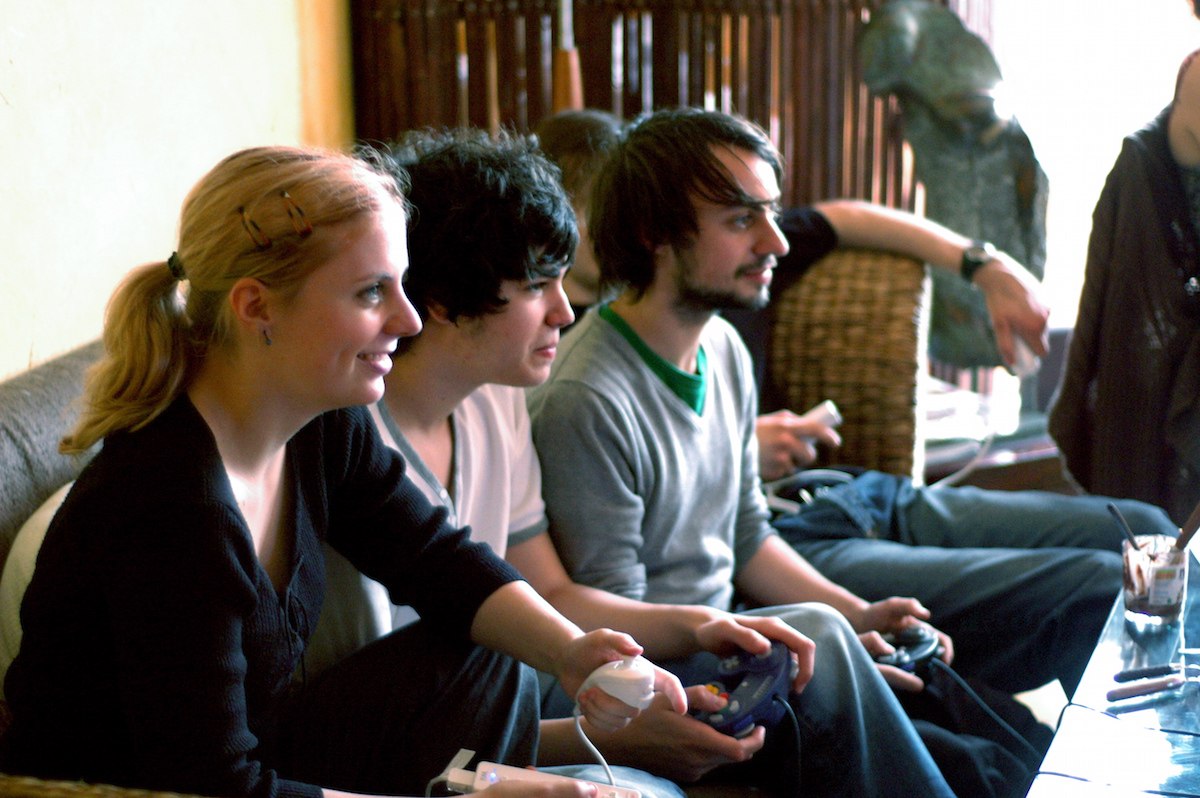 5. Casino Night
Now that you're an official adult, throw a party that celebrates your adulthood to perfection. Get all the casino chips, machines, and cards and make a small casino at your living home.
The bets will be smaller, to say the least, that wouldn't involve you to take higher risks. Splurge in with the competition amongst your friends and enjoy your 18th birthday by playing casino games. In case you get bored with time, card games can turn a bit nasty and sleazy. This is one of the best 18th party ideas.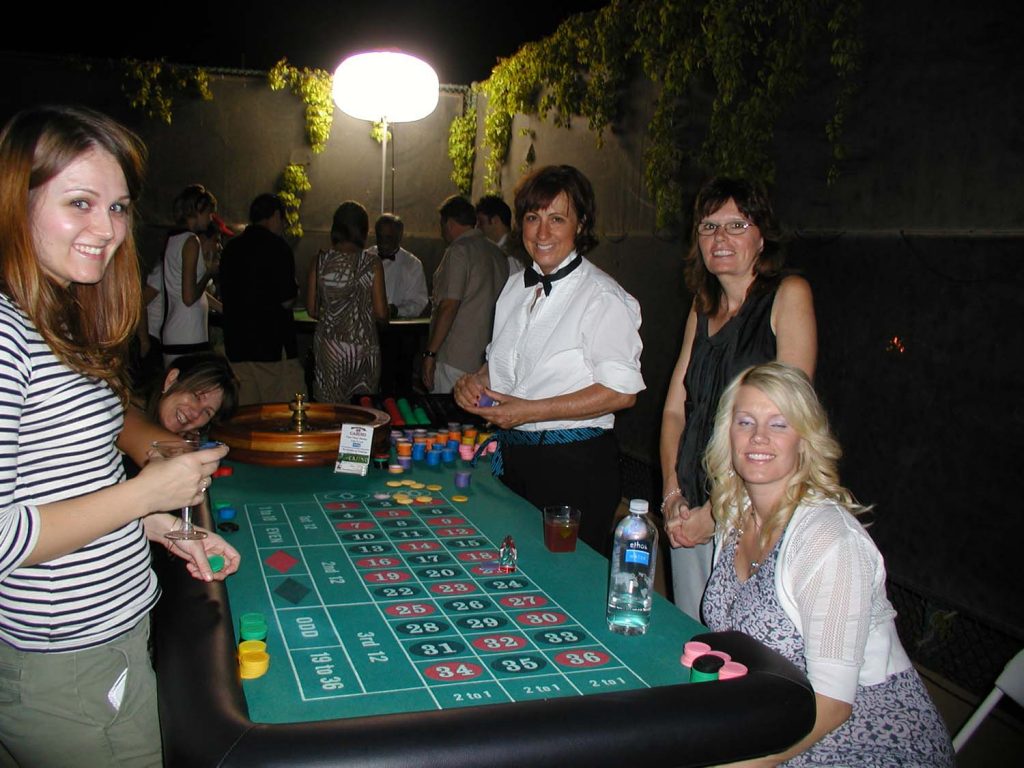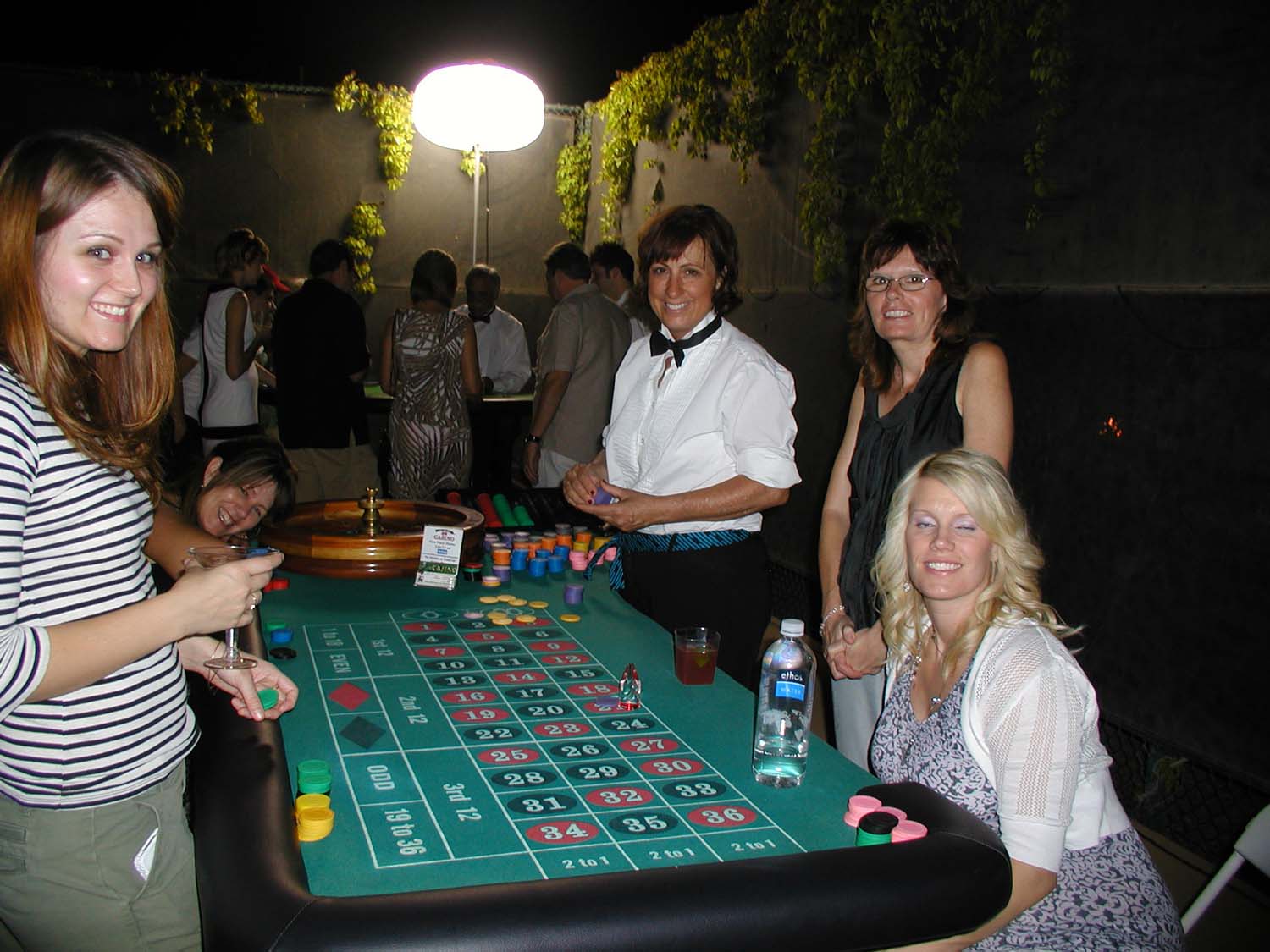 6. Barbeque Party
It's your 18th and you shouldn't hesitate to throw a grand birthday bash for your pals. Barbecue parties at times can get boring, so get a DJ who keeps your feet moving throughout the night.
Right music, right drinks, right people, and of course a whole table of multiple meat options marinated with traditional spices, things wouldn't go better than this.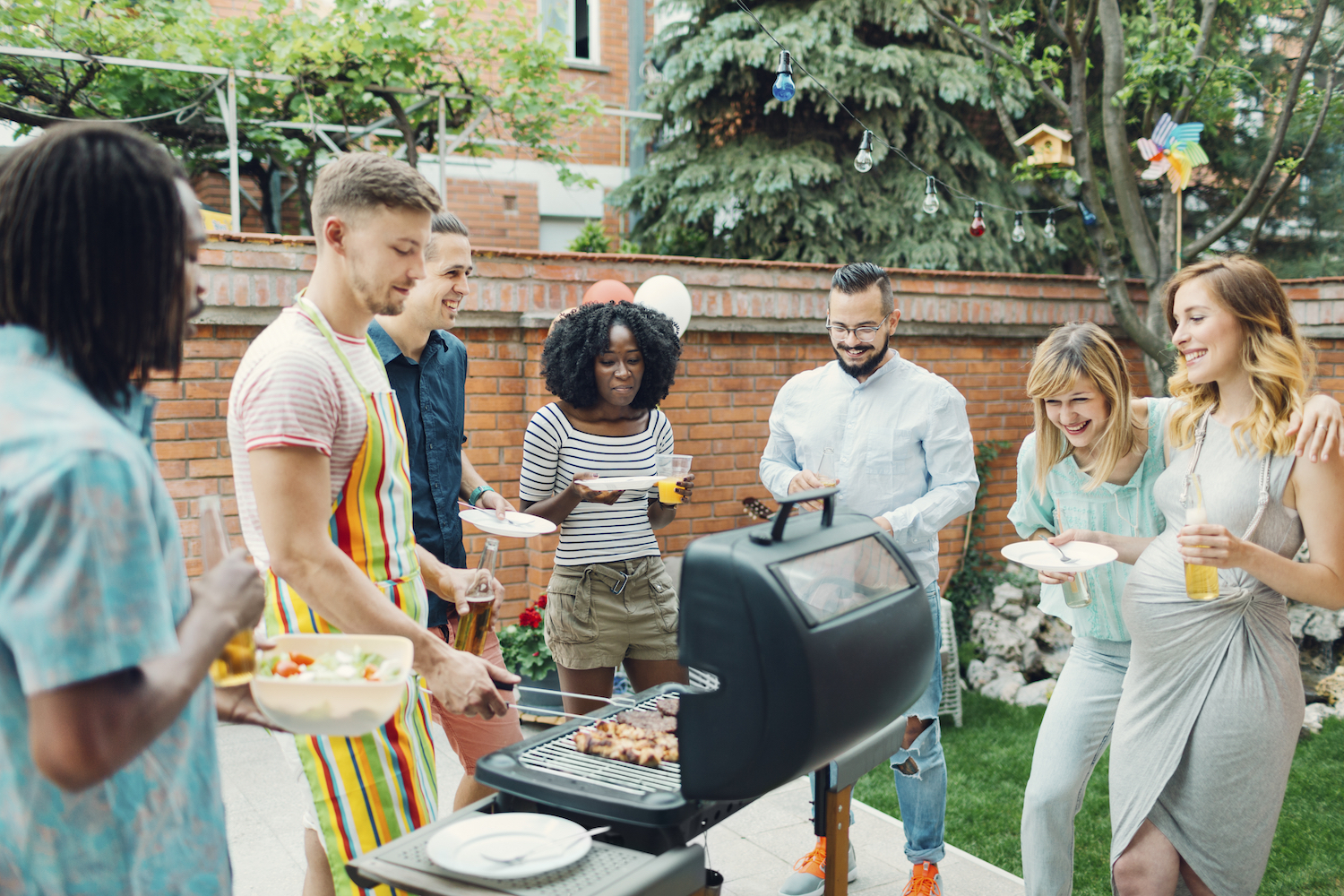 7. Caravan Trip with friends
Hire a caravan, fill the backseat with beer, finger food, and booze and set off for a long trip in the countryside. A caravan gives all your friends the freedom to loaf and joke around while traveling.
Take stops according to your liking, eat whatever you like, and drink as much as you want, there is no stopping. And with friends, every journey is a milestone.
Just as you turn 18, you will be a trip richer with experience. The memories will stay forever. You can tell your children a story. Once upon a time, I and my friends hit the road…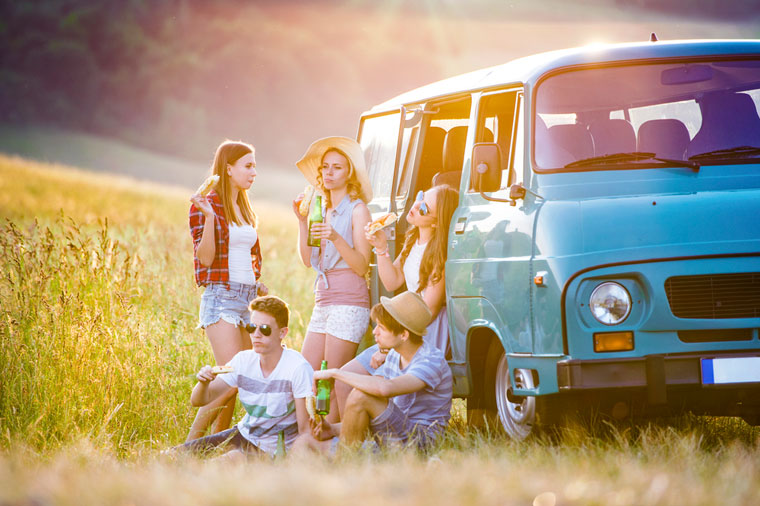 8. A Party in the Woods
Partying in the wilderness can be a matter of real fun. Hosting your 18th Birthday party with your friends and your family in the nearby woods can be an awesome place to celebrate birthday.
Backyards and house parties have faded over time and therefore, partying amidst nature can be a superb experience. A bonfire is a must while partying in the wild. Also, if you take along a set of portable speakers can get the whole herd going.
An overnight stay in the tents can add to the thrill. Make sure you carry food and booze in abundance so that you don't have to wander in the woods for the search of food.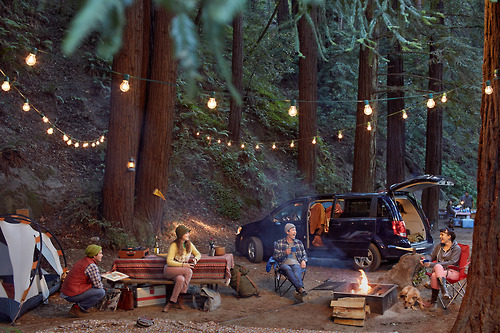 9. Birthday Party in a Resort
It can get a little pricey, but nothing is pricier than the ultimate joy you receive when you host a good party. It can be an amazing place to have birthday bash.
Book a resort for your daughter/son and invite a few close friends. Let them enjoy their selves at the amusement rides. After they have soaked themselves in the sun, bring in a cake and sing the birthday song aloud. Don't forget to get in plenty of finger food with you.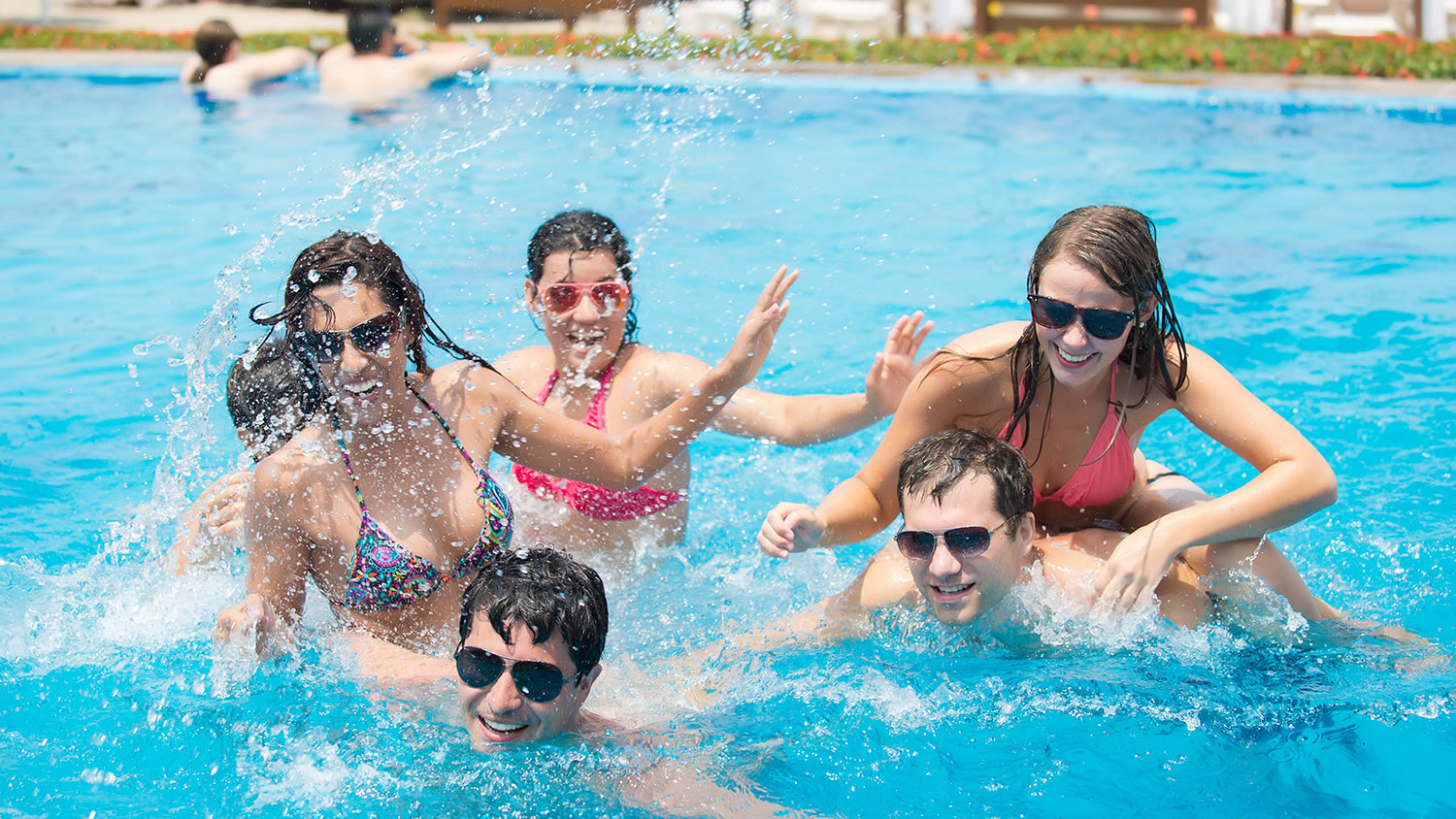 10. Take the birthday boy for a climb
If your entire clan of friends is hiking enthusiast, make a random plan to climb the nearby hills. Don't let the birthday boy/girl know that you have something planned for him/her.
Once you reach the summit, unzip your bag and start organizing a table around the birthday person. Present a cake on the backdrop of a beautiful view.
The birthday person will be delighted with the idea of cutting his/her birthday cake amidst nature with a scenic view. Throw some cold beers and finger food to make the day even better. Descend the hill with a bag full of memories.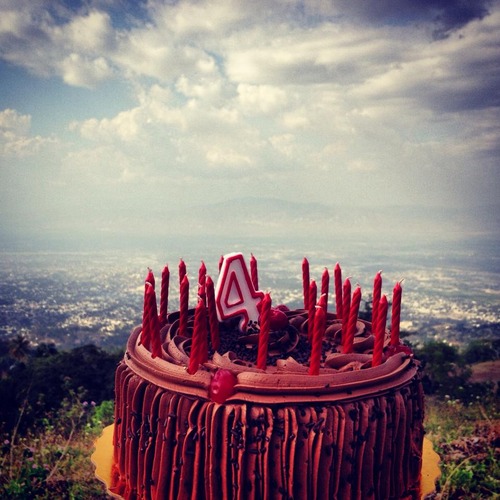 11. Host a Bohemian Party
We all know how Bohemians love to party and hosting a party in their style can be a huge fun. Decorate your backyard in the Bohemian style and spill some booze on your guests.
Play some loud and wild music and invite your friends with an instruction of getting dressed like the Bohemians. You'll set up the Bahamas right in your backyard and the party will be worth remembering. And at 18, we are all crazy enough to try things like this, so let the rebel roll on and party till your feet ache.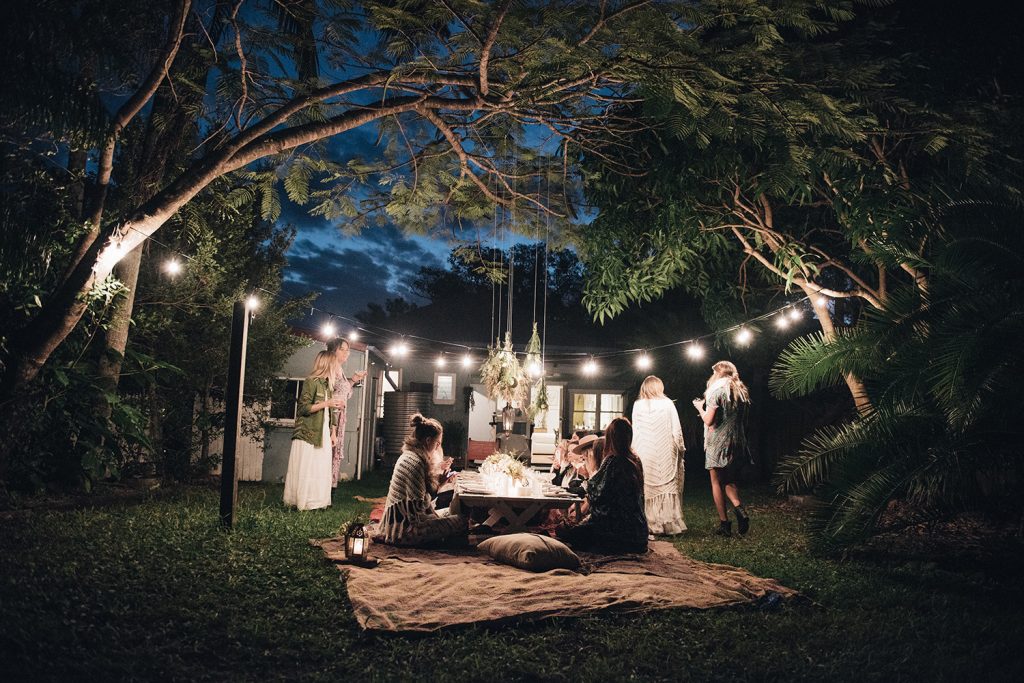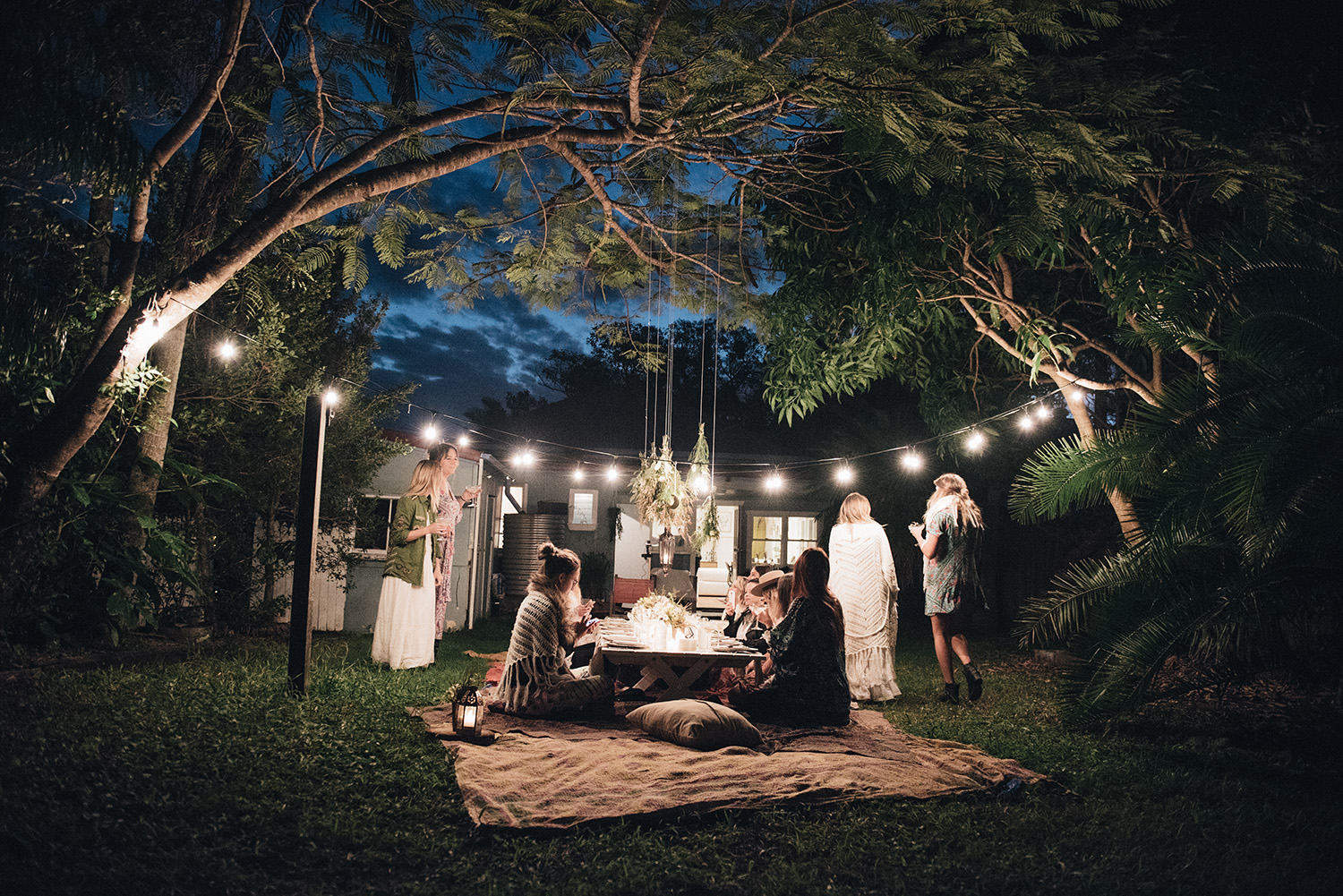 12. Party on the inflatable's
Inflatables were super duper fun in the childhood. Celebrate your transitional day with the reminiscent of childhood. Rent a huge inflatable with of course few obstacles and the difficulty that will amuse the adults.
Play some good music and watch your friends jump and hop on the inflatable to the beats of the music. The people in the party will be amused at the sights of the venue that'll give them the enthusiasm to party harder.
So when you and your friends are thinking of your terminal exams, the party on the inflatable will certainly lighten up your moods.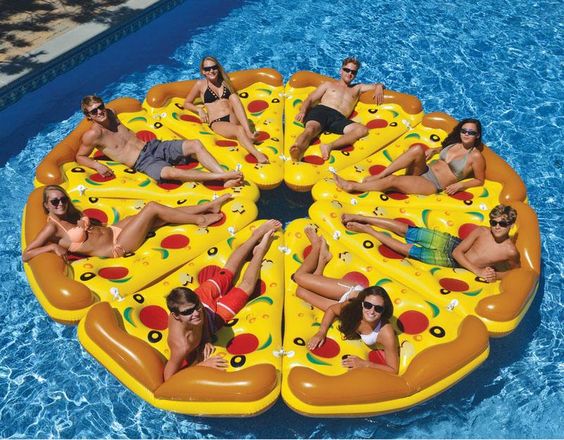 13. A Rock Concert or a ball game
If your son or daughter is into some kind of music or sport, book a few tickets for the birthday boy/girl and his/her friends to their favorite concert or sporting event. If possible, announce his/her birthday on the big screen and see the joy on your child's face.
Your child would be the happiest person on the earth if that is pulled off in a right way. Also, it will be a good time for your child's friends who'll equally enjoy their time at the concert or the game.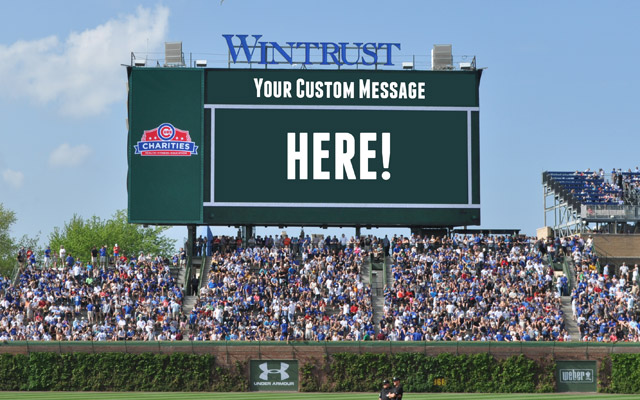 14. Party on the Beach
Get in the food and booze in your car and host a party on the white sands facing the sea. Your 18th birthday party wouldn't get better. See your friends taking dips in the water, playing in the sand, hogging on to liquor, and enjoying themselves at the beach.
Try staying at the beach until the dark when you can light a bonfire, sit along, and enjoy the savories that you'll bring along with you.  The party would be worth remembering, especially after all the boring parties as a child your parents hosted at your home.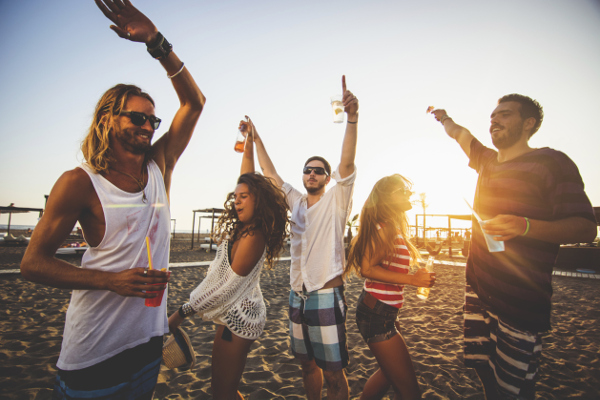 15. Crawl for the Food Party
It's your 18th and you should get your excitement out on the streets. Get your friends along in the night, grab a few beers for them and yourself, and crawl in search of food.
Treat your friends with whatever they want to eat while you stroll pass the food joints and restaurants. Continue the walk until all of you suffice your hunger pangs and walk back home creating tons of memories.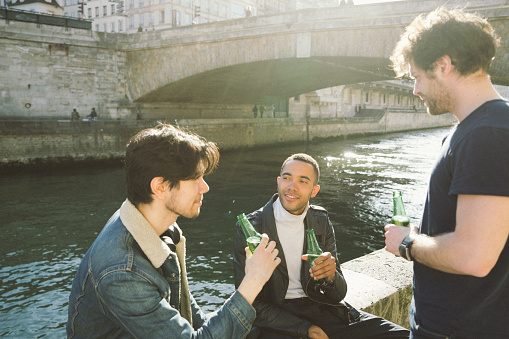 16. Sail towards your 18th
If you care less about your finance and more about your child happiness, the cruise party will be one of the best 18th birthday ideas to make a memorable day for her. Book a small cruise; invite your friends and family, and relish quality food and drinks while you sail on calm waters.
Organize a big cake cutting ceremony that would give your child the spotlight on the deck. Raise a toast and pleasure yourself and your child to the exquisiteness of the royal cruise. Trust us; none of the party venues are as enthralling as the cruises.
17. Party in the Hawaiian Style
Very few parties are as exciting as the Hawaiian ones. And breaking the stereotypes of a usual house party or a backyard party with the Luau-styled party can be a great deal of enthusiasm.
Especially on someone's 18th, when all their friends and family are dressed in particular Hawaiian attire, it would be a visual delight. Don't forget to greet your guests with flower garlands.
As colorful as it can get, the Hawaiian themed party can add colors and a good sense of enthrallment on your beloved's 18th birthday.
Years after the day, when you go through the pictures, you'll be fascinated on how your family and friends looked like a whole bunch of Hawaiian tribe. It isn't a much difficult 18th birthday party theme to execute because all you need is proper attire, good food, ample booze, and a bunch of extremely enthusiastic guests. A cake designed according to the theme can add a brownie point to the efforts you've taken to host the wonderful flamboyant party.
Now that you've read this article in the search of super cool 18th birthday party ideas for someone's birthday, it means that B-day is right around the corner and you should lift yourself off the porch and do the desired planning and bookings.
You can always come up with your own strange ideas or spice up the given ideas with your imagination and creativity. The transitional birthday is a monumental day in anyone's life, and making it worth remembering depends on how you plan and summarize the day for your beloved ones.
In case you were reading the article to host your own birthday party, you can be spot on with the given ideas.
The transitional birthday is a monumental day in anyone's life, and making it worth remembering depends on how you plan and summarize the day for your beloved ones.
Make sure you take care of your friend's likings before settling on a plan so that none of the friends feel left out. So what are you waiting for mates? Get off your electronic gadgets and start preparing to make your day, or someone's day extra special.