Last updated on June 4th, 2022 at 11:20 pm
Sleepover or Slumber parties name it the way you like, these parties are usually parties that happen over night at a friends place or may be if have a bungalow or a specific place to spend the night. But generally these parties are at a friends place.
Every teenager has a dream of having sleepover parties to celebrate the bonding they have with their friends or to make the bonding more special, and not only teenagers but also kids and adults have this thing of having sleepovers. Though generally sleepover is moreover a girl's thing, guys hardly chose these kinds of parties.
A sleepover party is really an amazing time to spend with your loved ones, friends, family or collogues. You can have so many things done in just one night so many talks (gossips for girls), activities never done before, games that reveals the truth or may gives a deadly dare, movies that touch your heart or may be just scare you to death.
Here I have certain ideas that you can use while planning for a sleepover or a slumber party.
1. Plan it at someone's house.
Having a party planed at a friends place itself gives a excited vibe to other friends and even parents would have no complaints for their child going out in the night as it would be safe to go to a friends place where they know there are adults to take care.
2. Decide a theme.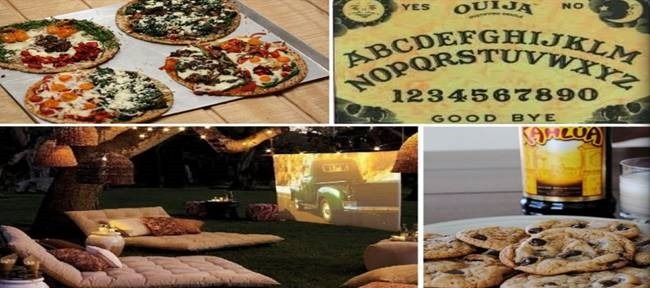 Well deciding a theme is surely important as it gives more taste and flavors to the party. There are themes like Horror, Pajama, Bollywood, Hollywood, Classic Retro, if its only girls party have themes such as Makeover, Pink, Dressed only (which means everyone should be compulsorily dressed almost same). You can have some accessories prepared for the theme so that with those prefect pictures can be taken.
3. Change the way your house looks.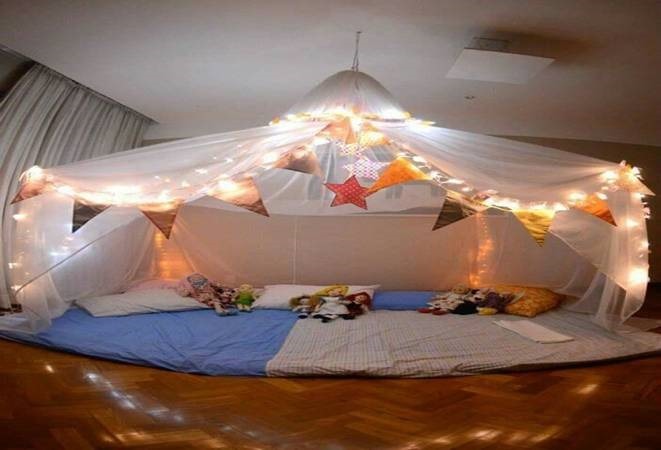 Your friends have surely been at your place otherwise than a sleepover so make sure to give your house a bit of new look so that you'll get the party feel. Add up some cool cozy tents, decorate with candles or tiny LED lights, some kind of art or creativity you can add to make you place look super cool and ready for party. Or have cozy bean bags or too many cozy huge pillows or over soft beds all over the floor.
4. Guest list.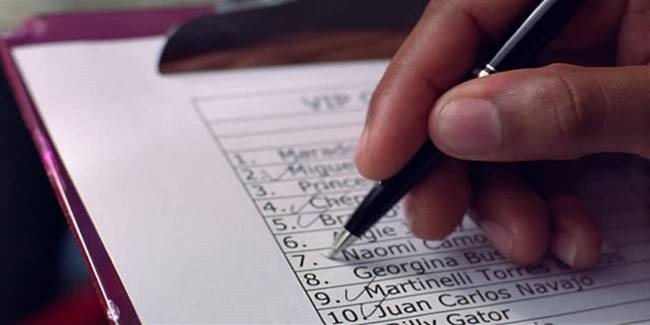 Obviously you don't want unwanted people to crack up to your party and spoil the fun you have planed to have, also you have to make sure nobody is offended if you have a certain person to call whom others are may be not okay with. These sleepovers have only special kind of people invited mostly, but it's always good to have new friends isn't it! Let yourself and others get a chance to know new people to know whether you can gel up or not.
5. Invitations.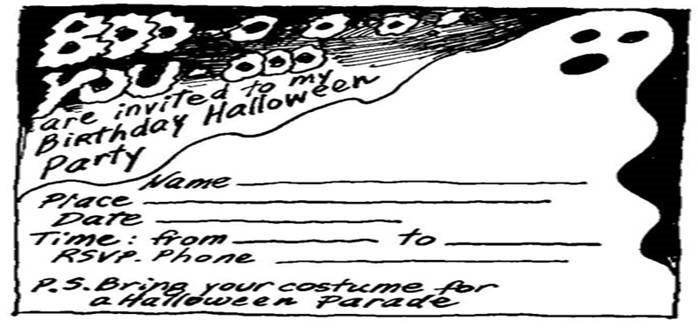 So definitely this is going to give a personal touch to the people who are going to make it to your party. Its always nice to be invited officially for a party don't you think so! Have the most unique invitation cards. You can have it handmade or get it printed or readymade. Have a personalized touch to it may be a particular quality of that person or the picture of that person or a picture of you'll together.
6. Food.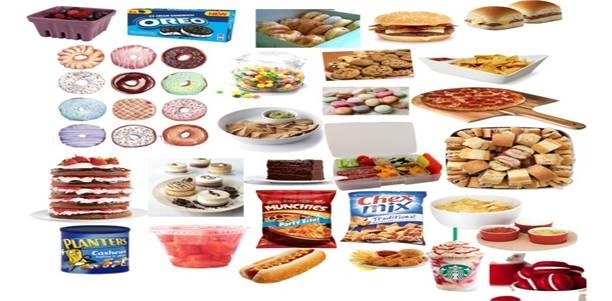 Yeah! Food it's the essential part of the sleepover right? Oh it surely is important specially choosing the right kind of food on the basis of the taste of your buddies. Food is definitely the way through anyone's heart. Sweet treats that everyone likes. You can pre order and store the food if you want to otherwise all of you together can prepare different dishes by experimenting different recipes.
7. Fun drinks.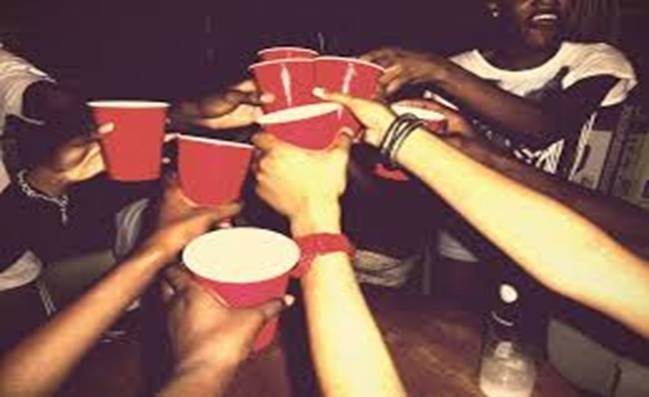 You heard me right Nah! Don't get me wrong fun drinks don't have to necessarily be hard drinks (it can if you are adult enough to choose that and your parents should be okay and also it should be limits). Fun drinks can be mocktails, which are just different mixtures of soft drinks or chocolates drinks. Make drinks by your own self using chocolates, fruits, biscuits, etc.
8. Activities for the night.
Activities for the night need to be special and planned so that it doesn't turn down to be boring or sad. Including different kind of games.

a. Photo-booth.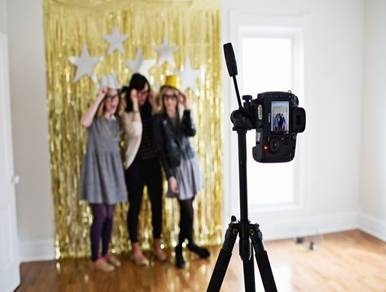 Pictures are the best way to treasure memories for life. Pick up a corner of your place and set it up well for pictures to be taken. That surely shall be the spot for girls. Have different kind of tags with different kind of famous dialogues, gestures and quotes. Have stupid but unique caps or hats and cool glasses. Have frames that can be hold and than you can click! Click! Click!
b. Spin the bottle.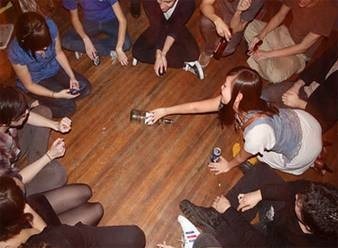 One of the constant games for sleepovers. Trust me it reveals a lot more than you expect. Add up Situation as one of the options, so it will be Truth, Dare or Situations and spin that bottle. Spices up the night surely. Or rather just prepare a questionnaire that goes same for all to answer, and have that answered in front of all.
c. Dark room.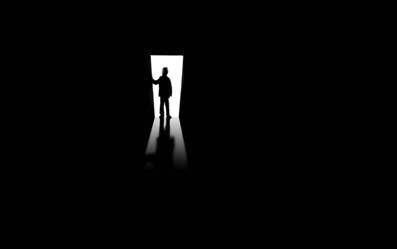 No one is old enough to play this game, be it a child, a teenager or an adult, everyone loves to scare each other and this game is prefect for your friends who get scared easily. Play the clap game in the dark room. (In this game there is one person who will be blind folded and will have to follow the claps others give him/her and catch hold of them.)
d. Movies.
Oh! Damn yes movies are a part of sleepovers. Watching movies with friends that give a special feeling. Watch people that are based on friendship, relationship, may be comedy; Horror is always the best option though. If not watching create your own short film. Act, dance, cry, laugh do anything and everything in that movie as its your movie put it the way you want it.
e. Music.

Of course how will it be complete without having music that rocks up the ambience or make it smooth, soft, have dancing numbers, EDM, etc. arrange for a playlist you want to listen to with common interest of your gang. You will know about each others choice of music and also might discovering some beautiful music which you wouldn't have heard before.
f. Dance off.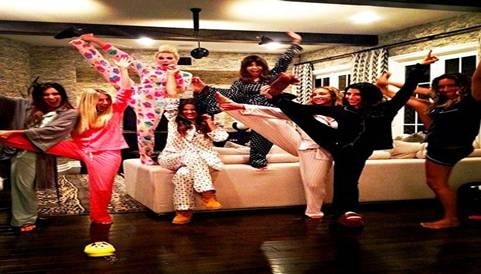 Have a dance challenge to spice the environment show some really cool moves and have fun in just dancing to your favorite numbers how can it not be amazing to see each other dance and than judge who's the best! Have couple dances, have group dances. Don't pre plan your dance just dance on the spot that is the beauty of that night.
g. Pillow fights.

Who wouldn't want to have a pillow fight with friends at the sleepover? It's probably the best thing about the night obviously without hurting each other in real. But it has to be the part of the sleepovers. Make unstitched pillows for yourself so that you enjoy the cotton you stuffed inside coming out and giving you the feeling of Bollywood.
9. Favors.
No this is not what you are thinking. Favors means preparing something or buying something like a giveaway gift for you closed on who have to celebrate the night with you. It be a handmade bracelet, a thank you card, a show piece, and kind of small token of love will be appreciated and remembered.
10. The morning preparations.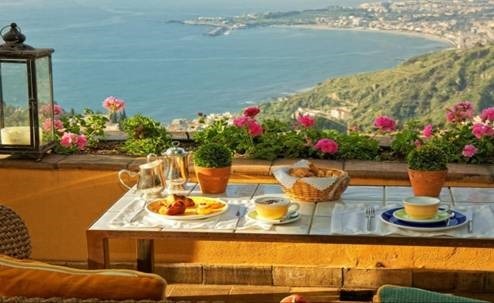 Oh!! The night has gone by in so much love, happiness, gossips, secrets and fun. So now when your friends are about to leave why not send them with a fresh start to the day from an amazing sleepover party. Have a coffee and tea session followed by some light snacks to end the sleepover in a pleasant way.
***That was all about if you choose to have a sleepover in the house. What if you want to have sleepover at a bungalow or say a farmhouse it surely is a brilliant idea unless your parents mind it. Having said that I have some ideas to be shared for the same.
11. Find a location.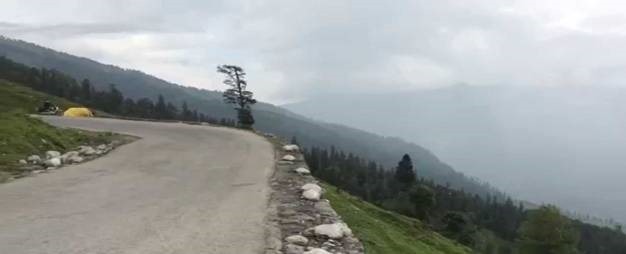 Pen down the location you have in your mind. It can be location you like or probably the locations where you or your friend already owns a property. It should be in consideration of all the people whom you invite and the travel should be safe. Go to new locations every time don't stick to one as the excitement might turn down.
12. Rent it.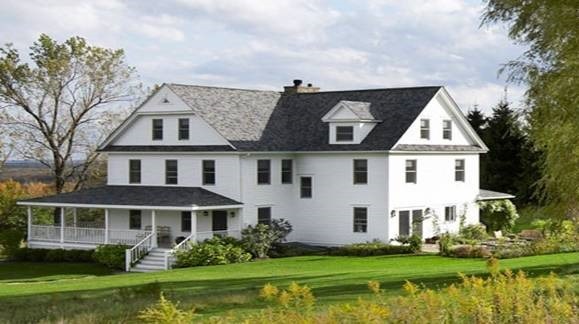 Not necessarily everyone would be having a farmhouse or a bungalow, so if you don't own a property no issues at all you can always rent it for the time you want to have the party. (Make sure it's safe and that it has the basic things a house should be having and also that don't damage it in anyway otherwise you will have to bare the cost).
13. Travelling.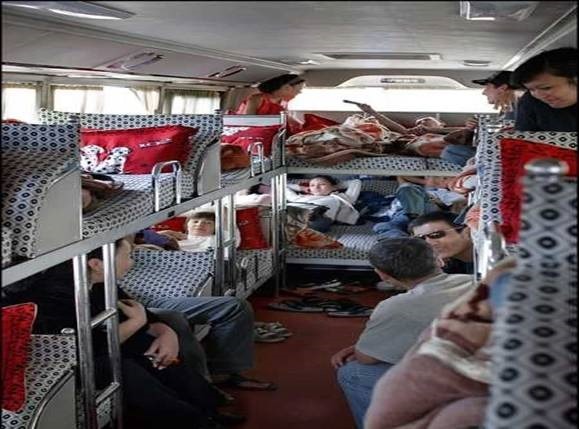 Hardly people would like to drive for a sleepover party and also if it is far away it better to hire a mini bus so that even till the time you reach to the destination you have a quality time with your friends and so that nobody is tired when they reach and can start partying. Sings songs, play games such as dumshara's (the acting game where there are two teams against each other. Team A will give a movie to team B's one person and that person has to enact that movie in front of his/her own team to make them recognize the movie without speaking – only actions allowed.)
14. Pool Party.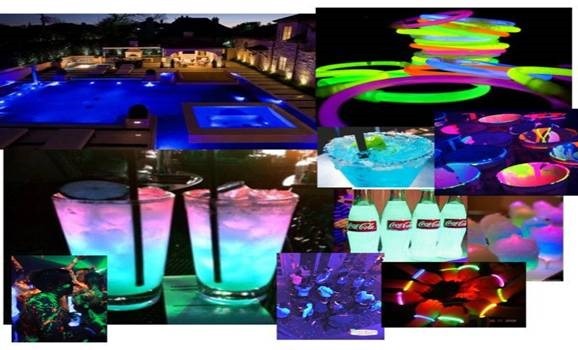 Having pool party is probably a dream of everyone, specially the people who love that kind of environment and for people who love to be in water for like life. It's in all a very different kind of experience. You can have a neon theme rather than having the typical pool party theme. You can have a dresses, bands, glass also drinks of neon colors. You can have water games. Prepare a questionnaire and let people answer it in open and who doesn't answer push them in the pool you do the same for dare, give them a dare and if they cant do it push them in the pool as a funishment (fun+punishment). You can have swimming competitions. Have cocktails and mocktails both organized and they can choose what to drink.
15. DJ night.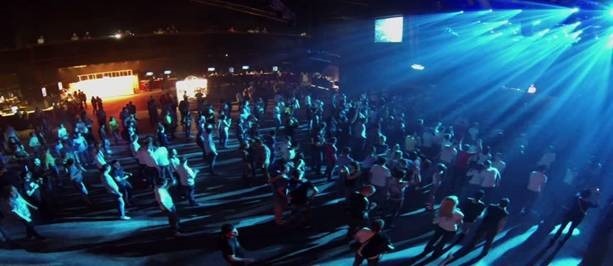 What would be better than having a private DJ night? Usually when you go for DJ night its always filled with so many people around and you hardly enjoy. This is the time have your own DJ night and it all by yourself. Have dance competitions. Dance on paper competitions (keep on folding the paper and dancing on it until anyone falls and gets out from the game.)
16. Trampoline.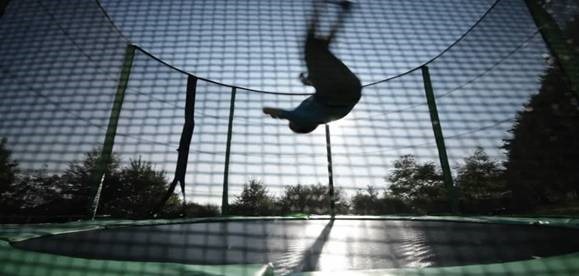 No body is adult enough to have play on a trampoline it is equal fun for adults as for the children.
*** Actually out of all these you can also have one more and the most unique kind of sleepover, which can be in a bus. No! That's not I mean like in proper bus. Change an old bus into a mobile home i.e. transforming it into a house. If you cant do that you can hire already built mobile house buses and have a stay.

So here are few ideas of having an unforgettable and prefect sleepover parties so that you can become the King/Queen of organizing such parties and would never mess with anything or have something missing. Hope you already are planning it for the weekend.