Last updated on June 3rd, 2022 at 11:23 pm
Everyone has that one person who always has everything, whether it is a gadget or clothing, etc. Many a times, you are at a loss as to what to gift them on their next birthday. This is why you have to be creative.
The problem with the 'Dad who has everything' is that they have been there and done that! They already have an iPhone from Apple, a Macbook from Apple, and an iPad or two from Apple. The list can go on and on. A thing that you must remember is that it is impossible to get something new for such a person. So you might be thinking, what to give then? Well the answer is something which the Dad will not already have in his office or home.
It could be as small as a keychain that will make a place in his heart forever. Any gift with a lot of sentimental value would be a perfect gift for such dads. To help you get through your confusion, we made a list of gift ideas that will have an affirmative mark on your father's heart.
Scintillating Birthday Gifts for Dad Who Have Everything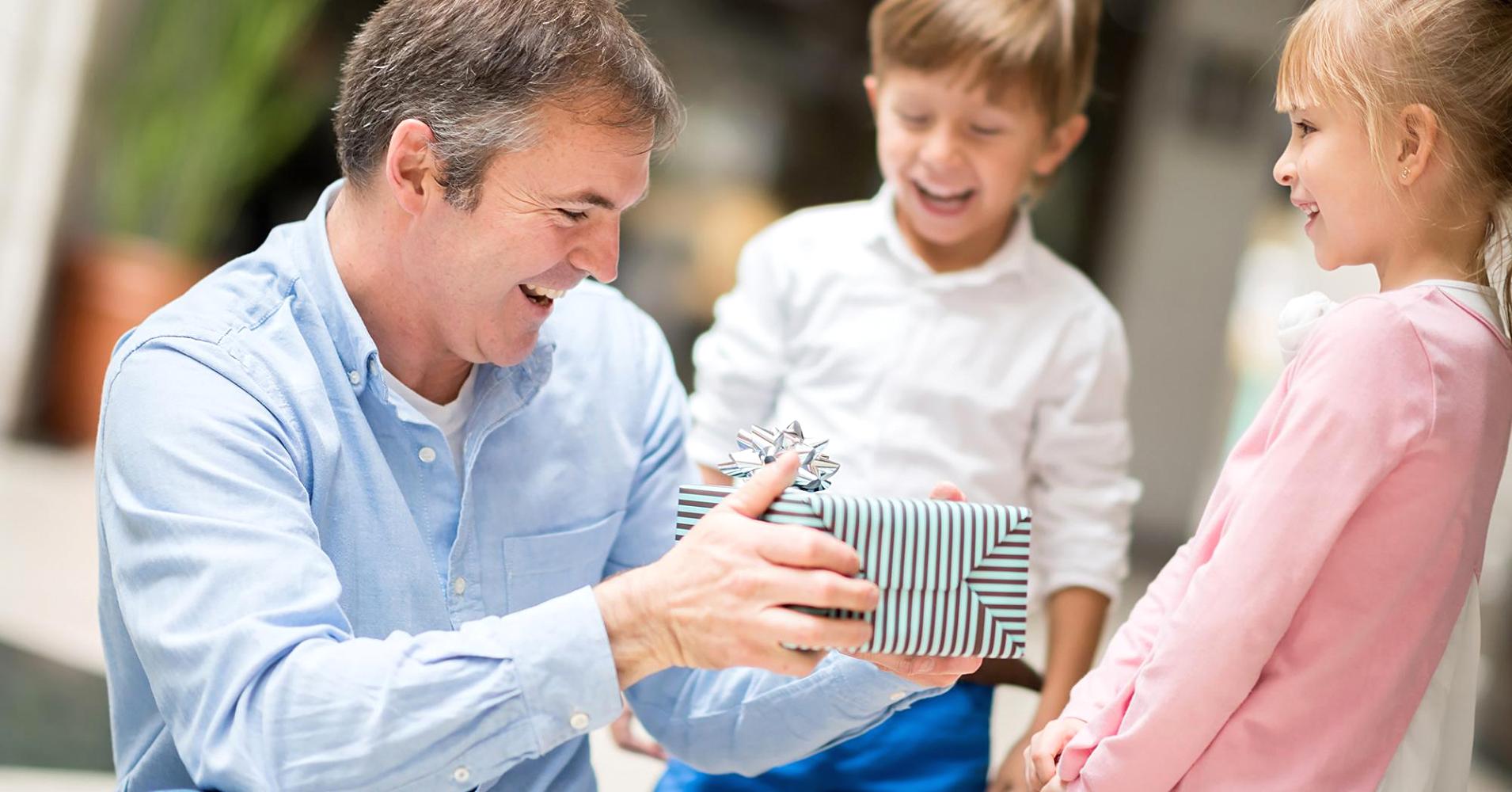 The fact that he has everything will force you to differ from gifts that are efficient. He will anyway have everything that he needs and proves efficient to him. So what could be the gifts that could be given to such dads?
There are no ways that he will find his sense of happiness from materialistic gifts like watches, purses, etc. Thus, one has to be distinct in order to get a sparkle in his eyes with your gift-giving skills. Here are some gift ideas that will have a long-lasting effect on your dad.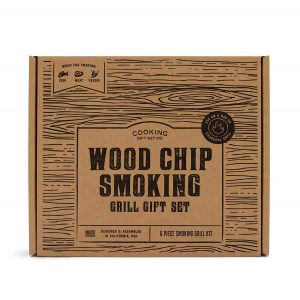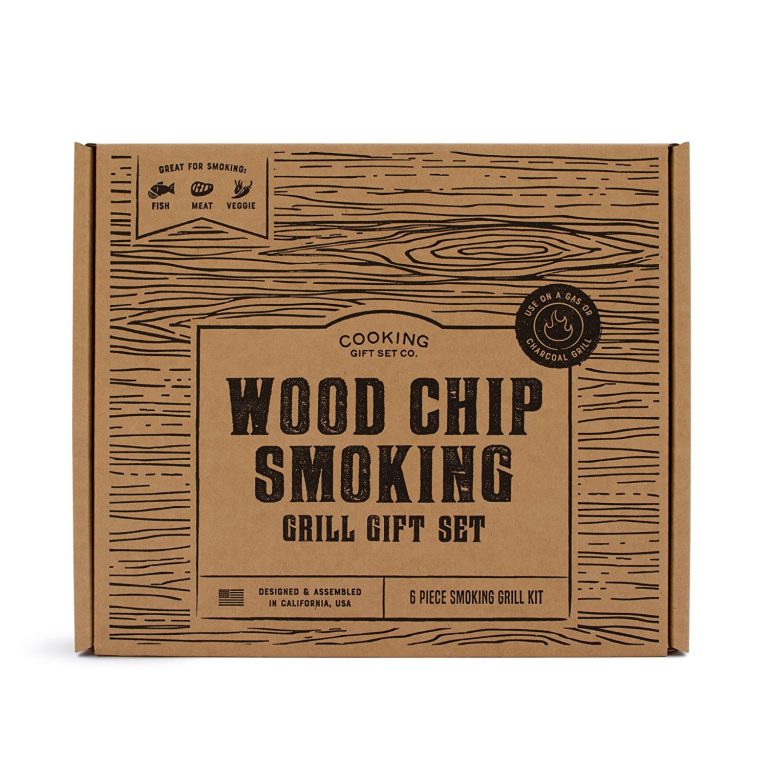 This one is for the dads who are always enthusiastic about cooking. The cooking gift set has everything that a man would love to have while he takes on a grilling project.
The set comprises of a BBQ thermometer, stainless steel smoker box, 3 distinctively flavored wood chips, and a wholesome hickory sea salt for seasoning.
If he is passionate about cooking, he will surely appreciate your choice of gift. Whether it is his birthday or any other occasion, it is a decent choice to gift to a cooking enthusiast.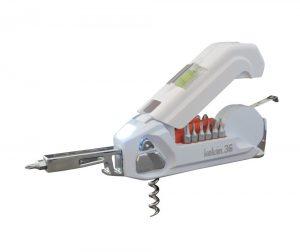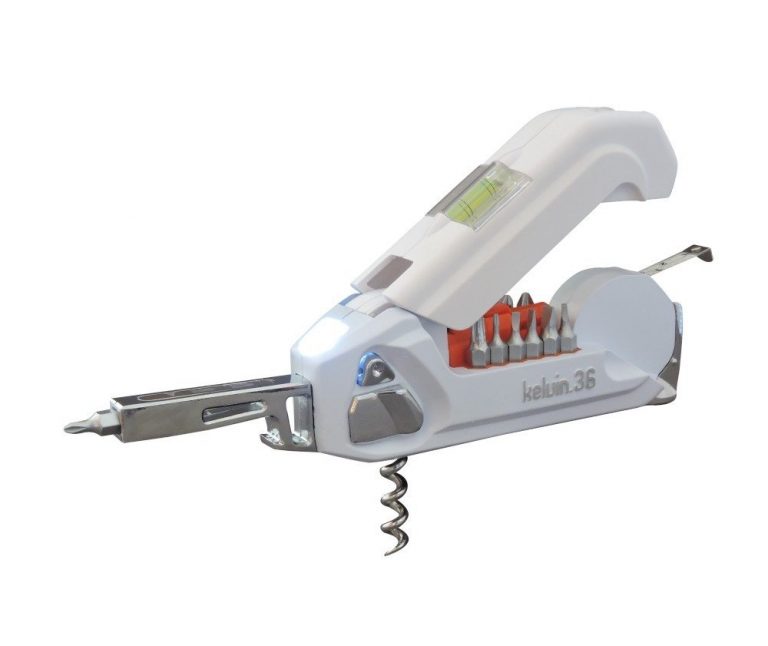 He might have a lot of equipment at his disposal for all the household work. However, an efficient tool like the K-36 would be an excellent gift for any men regardless of his financial status.
Men are always fascinated to see such tools, especially when unwrapped from a gift box. The integrated toolset comprises of 26 pinpoint screwdrivers, tape measure, and corkscrew.
The toolset would come in handy in any daily household chores. It is efficient, and a lot more versatile which forces us to get it on the list.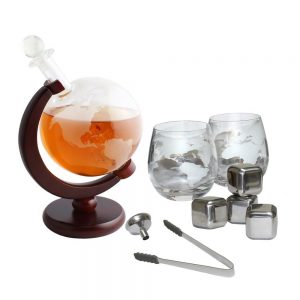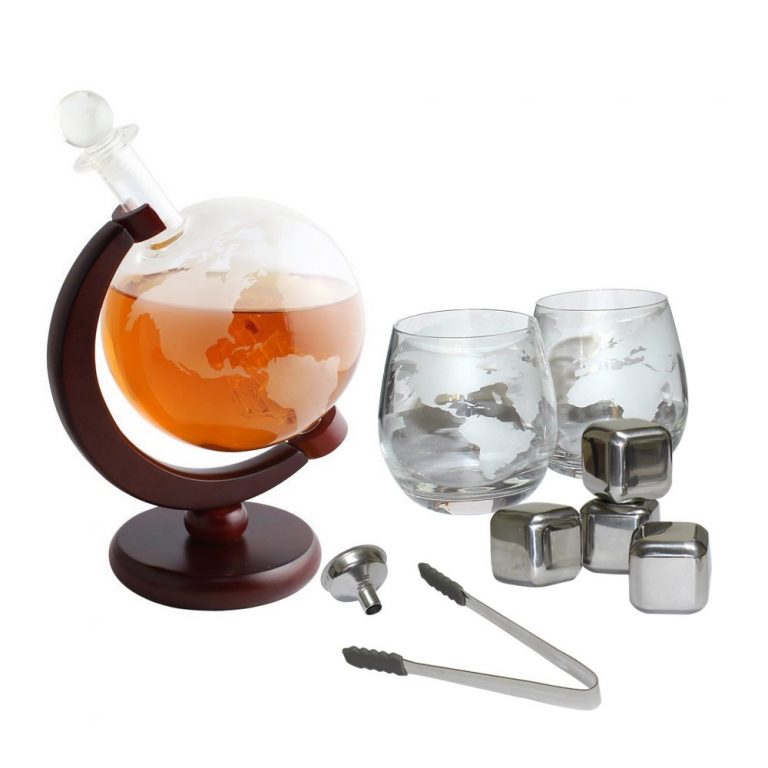 If he is someone who has a fancy bar at his home or is a spirit animal, he would love to receive an etched globe whiskey decanter as a gift. This intricately carved whiskey decanter will inevitably enhance the overall look of this bar table.
Also, don't be surprised when he flaunts it to his guests on a regular basis. The fact that it is a gift from his beloved child would definitely add to the emotional value of the gift.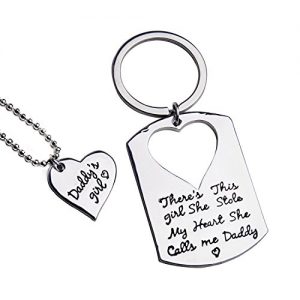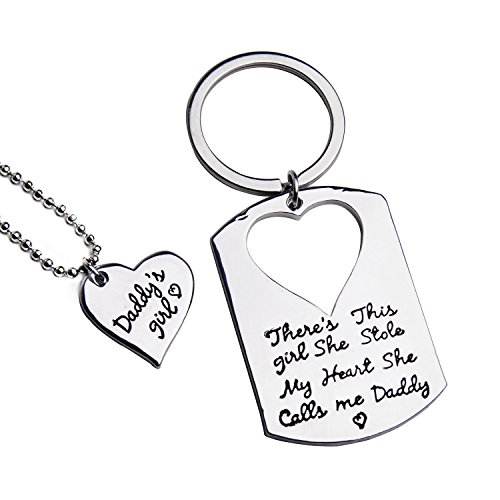 It is difficult to strike a balance between efficiency and emotions while conveying both through a gift. However, one can strike out the efficiency factor while selecting a birthday gift for a dad who has everything.
Considering these factors, this keychain would be a fantastic gift for dads from daughters. The keychain has some emotional words which say and I quote "There's this girl who stole my heart. She calls me Daddy." We are sure that these words are going to make a permanent place in your dad's heart.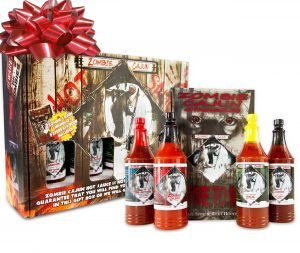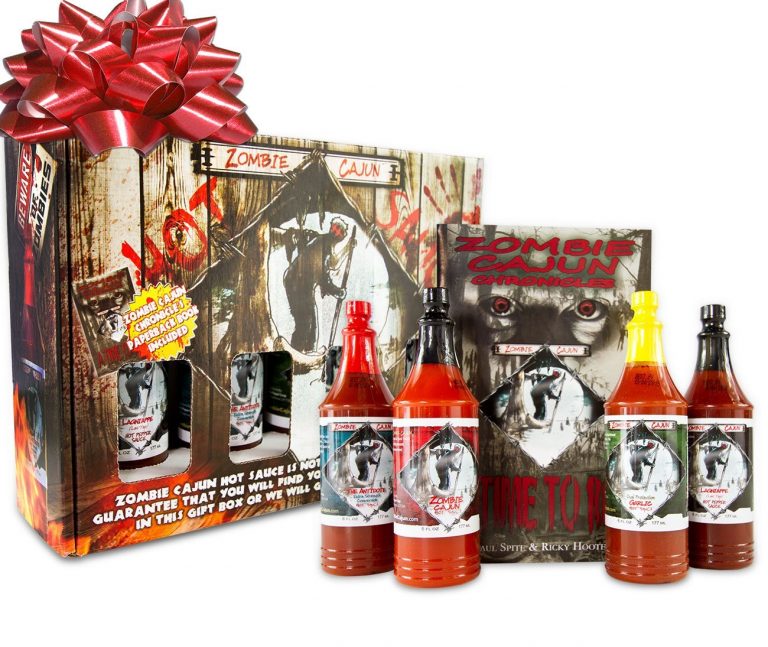 For the hot sauce loving dad you know, this would be a perfect gift that will suffice his hot sauce cravings. The set consists of 4 flavorsome Louisiana styled sauces simmered in a slow and traditional way.
We are sure that his old bottles will definitely make space for these sauce collection because of its exclusive taste. The fact that you hold his preferences a priority will add to the value of the gift. Once he tastes the sauces from each of the bottles, your gift-giving skills will be appreciated.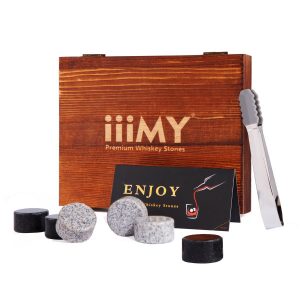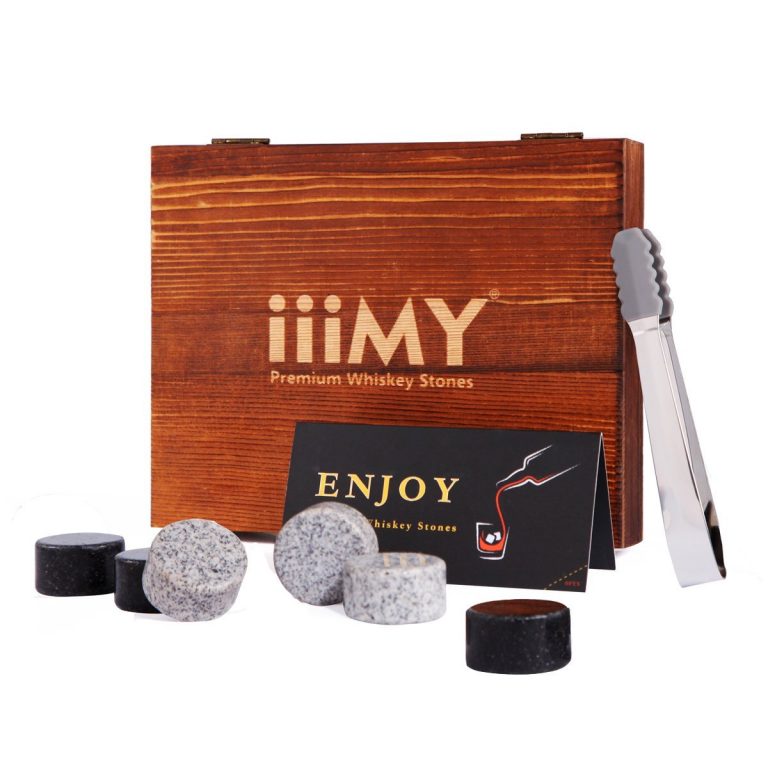 Not that we are encouraging your dad to turn into a heavy drinker, but it would be a great gift for him if he likes to have his malt chilled without having to dilute it. The regular ice melts which somehow disrupts the original taste of the spirit.
But with the help of the whiskey stones, your father would savor his favorite spirits without diluting the original taste. If he is very passionate about his spirits, he will surely love to receive it as a gift from his child.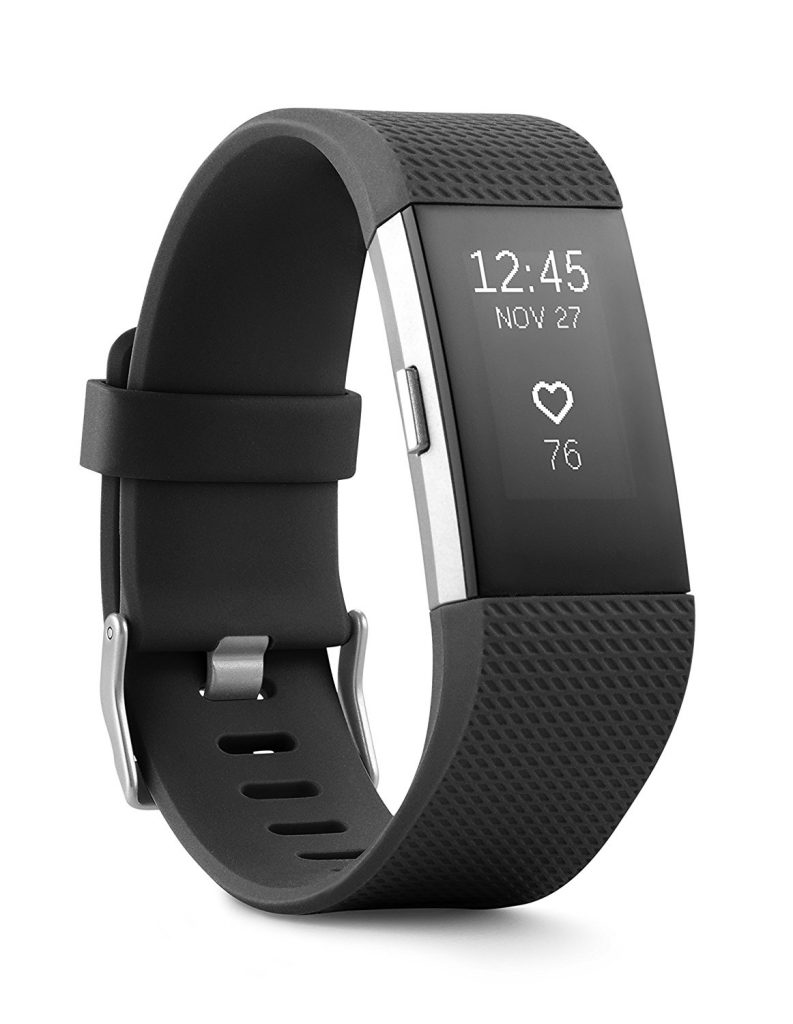 Motivate your father to spend some of his valuable time in the gym or at the park. By gifting a fitness tracker, you will give him yet another reason to shed some calories.
Your attempts to keep his health and fitness in top shape will definitely be appreciated by your father. Also, the gift will inflict your love and affection towards your dad.
The latest technology is sure to keep him entertained while he sweats it out in the gym or at the choice of his place. It is a perfect gift option if your dad is little old age, as it will help him track his health and fitness with different parameters.
Also please check out these articles if your dad is in following age groups.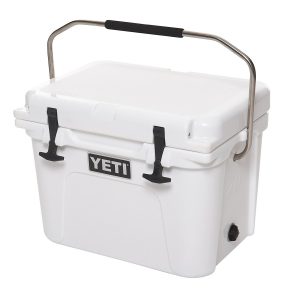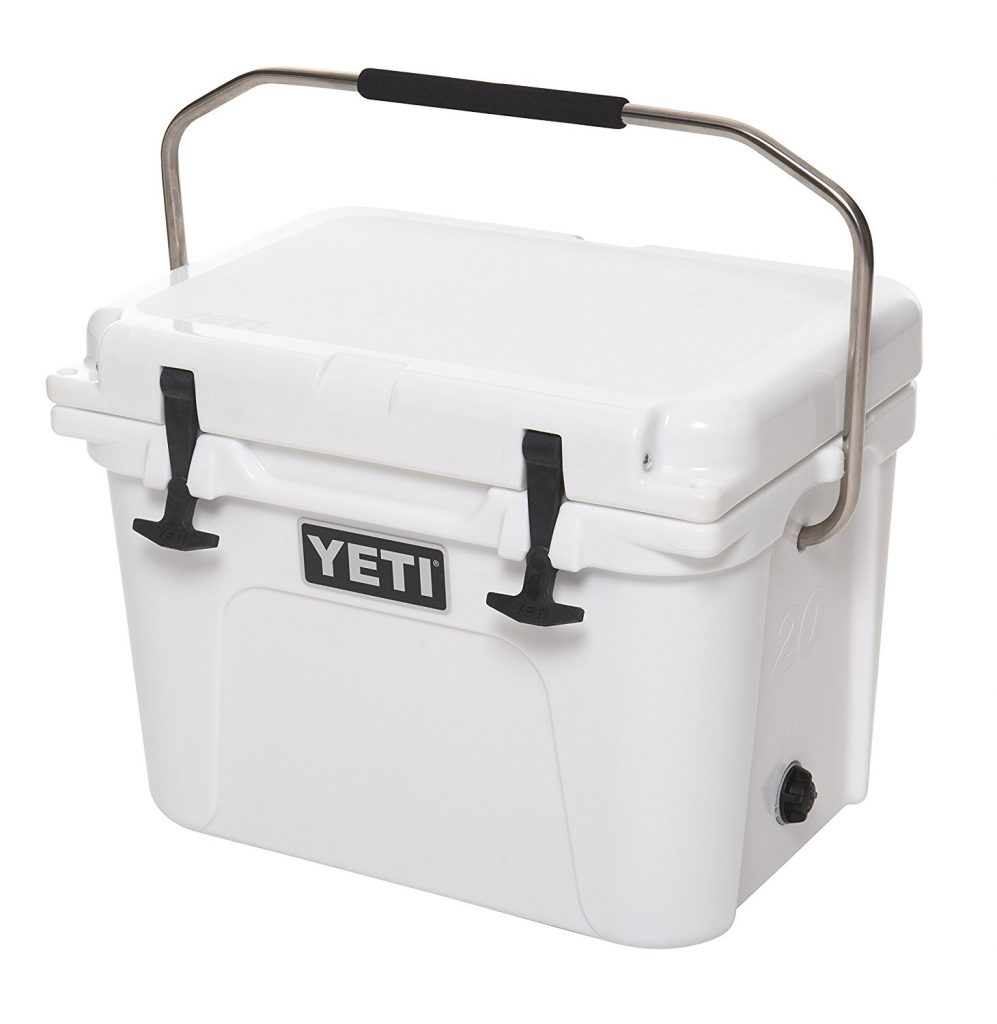 For the dad who has everything, there are hardly any materialistic gifts that will grab his attention. However, one such gift that has the features to attract his eyeballs with its simplicity is the Yeti Roadie 20 Cooler.
It isn't, by anyways, a perfect gift, but if your father is someone who likes to hit his farmhouse on the weekends, the robust cooler can be his ultimate companion.
It will allow him to keep his beers absolutely chilled. Also, it is downright portable making it an apt option to carry while you drive.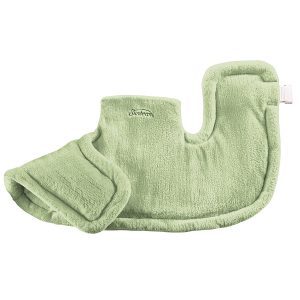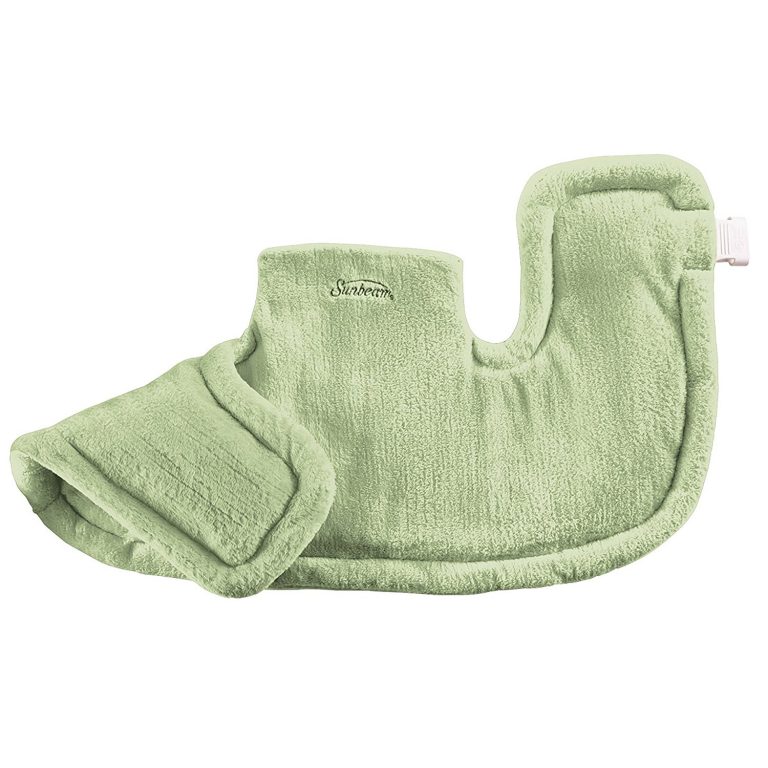 Give him the ultimate sense of relaxation by gifting him the sunbeam Renue heat therapy. The cushion-like device can be worn around your neck and your head to calm your nerves with the heat therapy.
It would not only give him a sense of leisure but would also let him know that you care about his health. Therefore, a gift that reflects upon your care and love for your father would be a nice gift, especially if he is really struggling to keep up with the regular neck sprains.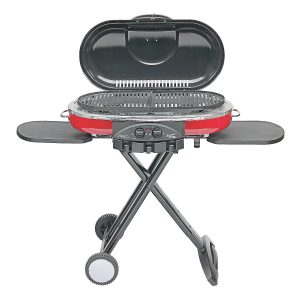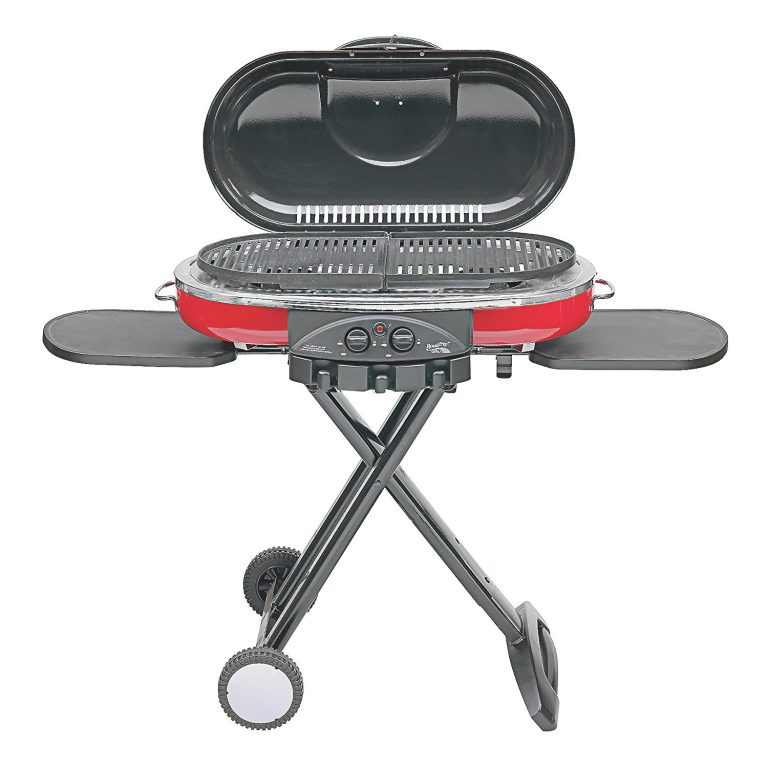 If he is someone who loves grilled meat, he is going to fall flat in love with the Coleman road trip propane grill. It would help him savor the grilled meat whenever he desires that too at the expense of his home.
Also, it would be a decent gift for someone who hosts a lot of BBQ parties in the backyard. The set will give him the liberty to grill meat perfectly. It is lightweight, and therefore, can be carried to the places of your choices.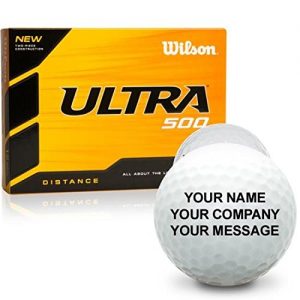 Golf is a sport of the elite. If your dad is someone who enjoys a game of golf very often, he would love to receive a pack of customized professional golf balls as his birthday present. It will inflict that you care about his passion.
By gifting something that serves his passion to perfection, you strike the perfect chord that rules the strings of his happiness. You can either write his name or a quote that he likes according to your preferences.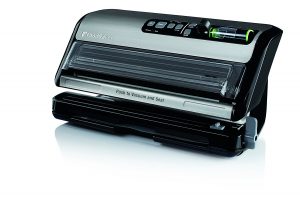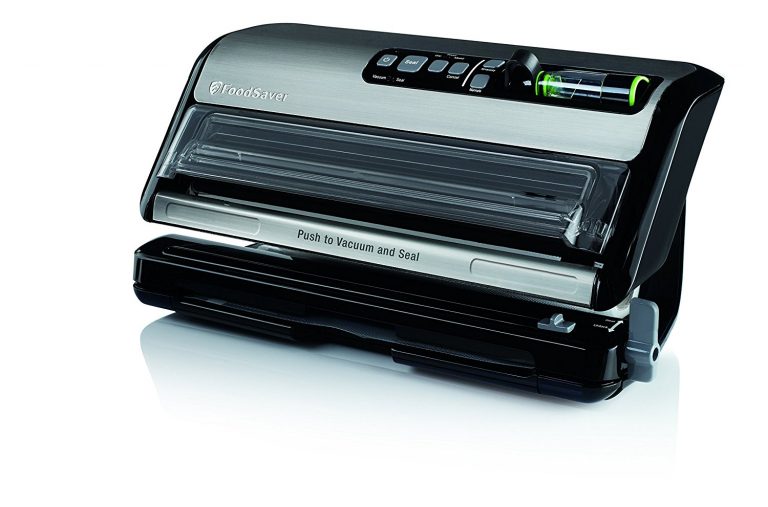 There are people who are reluctant to eat stale food even when it is kept in the refrigerator. They do not like the freeze burns that occur on the food. However, this habit may end wasting a lot of home cooked food.
Also, if he is someone who over orders every time he calls out to a restaurant, the food saver will be a life-saver for such people. Not only will it help them preserve the food along with its taste but will also help them save some bucks. Sounds like a smart gift, doesn't it?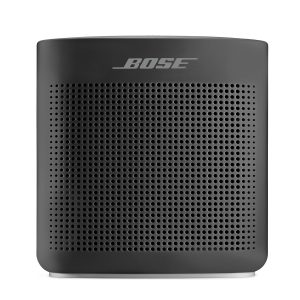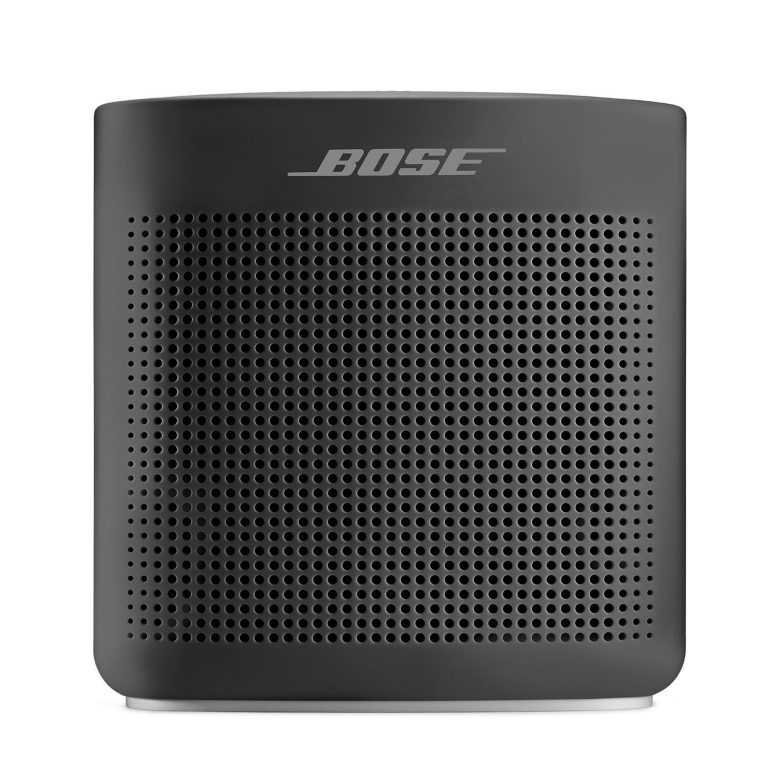 Give him the opportunity to listen to his favorite songs on this exclusive Bluetooth speaker from Bose. We suggest a specific brand like Bose because you have to keep in mind that your dad can everything he likes.
Bose offers an enthralling sound experience which is untouched by the majority of the speaker-making companies. Also, the Bluetooth connectivity would allow him to listen to his music without having to carry his mobile in his hand.
It is a good device to have when you like doing the household chores listening to your favorite songs.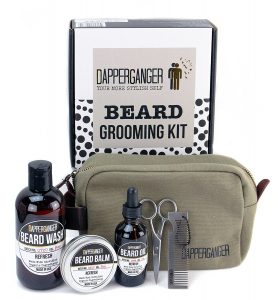 If your father is someone who stresses on efficiency more than anything in his life, he would love to receive a grooming set. That will definitely hold answers to all his grooming needs.
The set comprises of doppelganger canvas bag along with stainless steel scissors, metal beard combs, organic oils, and other organic ingredients. He would love the grooming kit if he is someone who loves maintain a beard.
It wouldn't have a sentimental value as you think. Therefore, only if he loves efficiency, it would entice him to the fullest.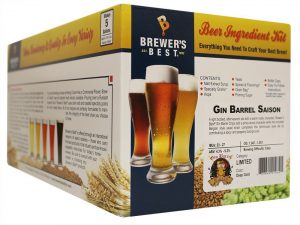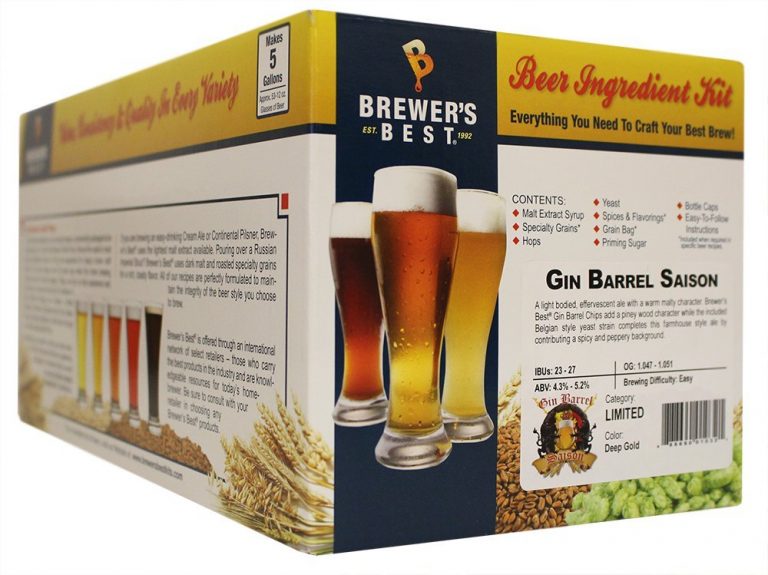 Not all dads would love to make their own beer at their home. However, if he is a beer enthusiast who simply cannot live without beer, he would love to have his own beer making kit in his very own house.
By following the simple instructions on the user manual, one can brew a perfect IPA beer. It can be a decent gift for dads who are approaching their retirement life soon. It would help them to get along with a rustic lifestyle after the retirement.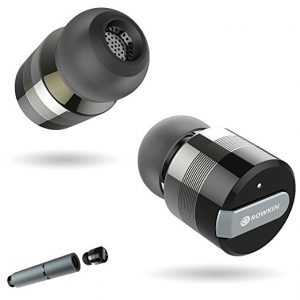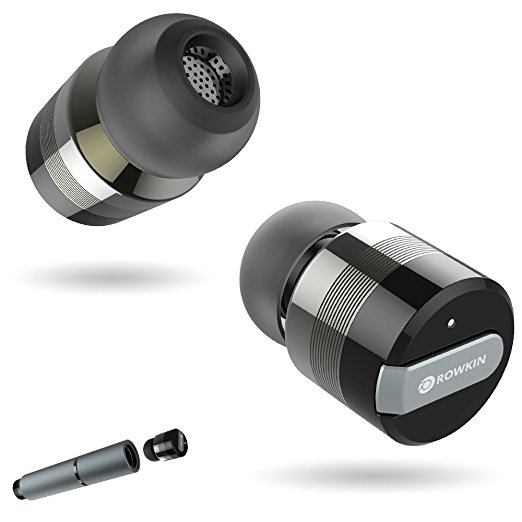 For the dad who is a fitness freak and spends the majority of his time working on his physique, these cordless earbuds could prove fruitful. These buds would help the user to listen to his favorite songs or talk on the phone while working out.
This would also cancel out the stress of carrying the phone in the hand. The Bluetooth connectivity assures you the ultimate freedom from entangling of wires. Therefore, in case your dad is a technology-enthusiast, he would love to have them in his artillery.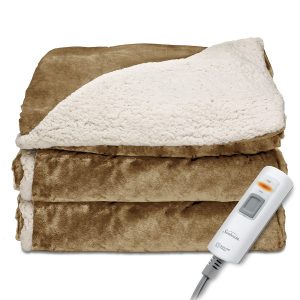 Make him feel cozy at the temperature he likes with the help of the Sherpa blanket. The plush blanket comes with a controller that allows you to control the temperature of the blanket.
This would eventually give you a good night sleep along with the perfect ambiance. This is a wonderful gift to give if you are approaching the winter days.
Not only it is a good birthday gift but would also serve as an excellent Christmas gift idea. He might be surprised to see how it exactly works out.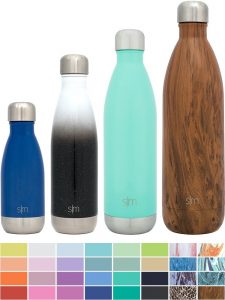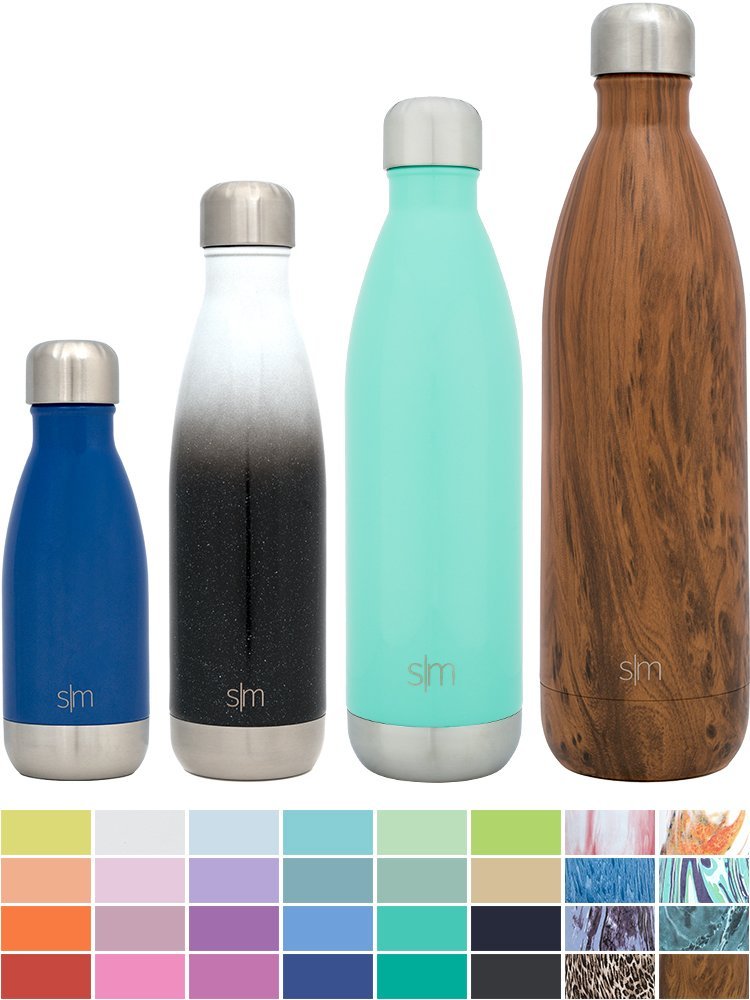 Help him to stay hydrated throughout his busy schedule by gifting him a simple looking stainless steel water bottle. Although it is might seem like a very ordinary gift in the first instance, it will surely help to boost his health.
Also, the fact that it is a gift from his beloved child would make him protect the bottle. It will also indirectly act as a reminder that he has to stay hydrated throughout his busy schedule.


We live in developed cities filled with a lot of pollution, unbreathable air, and an incredible number of pollens that can forcibly make you sick. In this current state, it is even difficult to have a dash of fresh air in the four walls of our apartments.
Thus, to give you the liberty to breathe pure and filtered air, the germ guardian air purifier would be a perfect fit. It would certainly improve the health of the users and will result in the better health conditions of the family.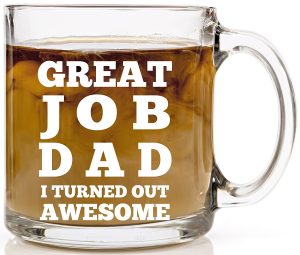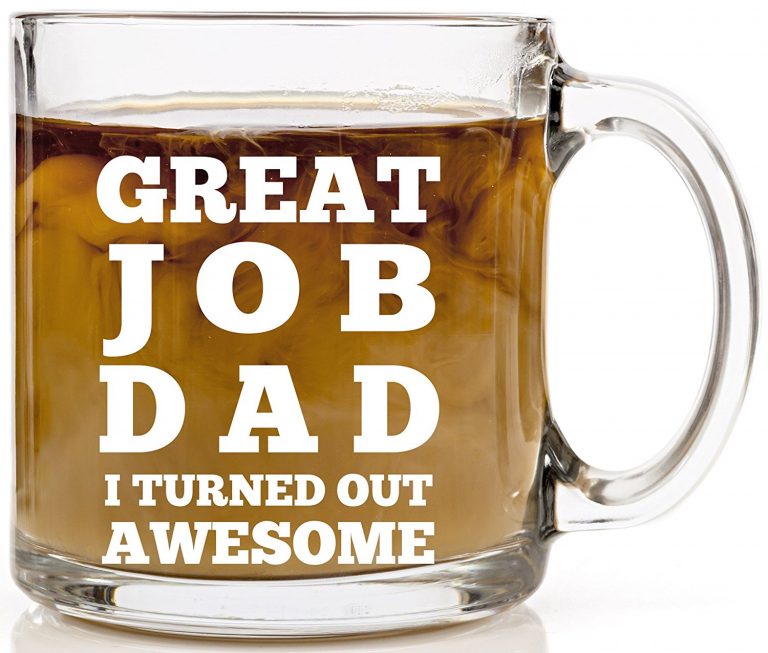 This is only on the list because of the hilarious message that is printed on the mug. The fact that he has everything would give you the opportunity to experiment with your gifts.
You can try being downright funny by gifting him a mug that says and I quote 'Great Job Dad, I turned Out Awesome.' We are sure that he is certainly going to laugh off after looking at the hilarious beer mug as his birthday present.
Although it may not have a lot of materialistic or sentimental value, it will vertebrate in his memories for years to come.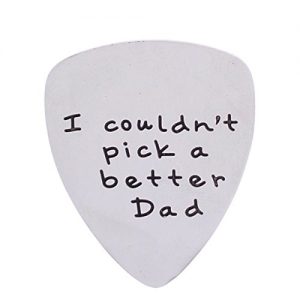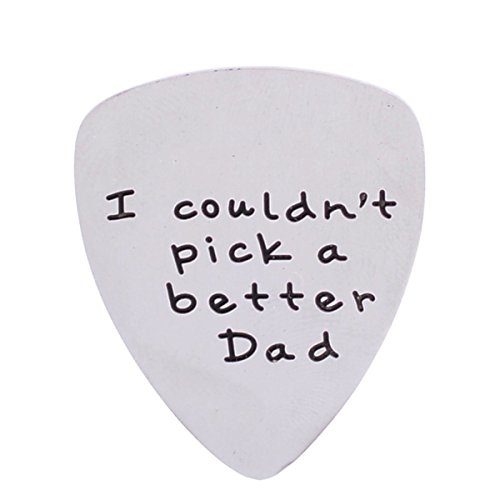 One follows another. That is how the ideas come from, right? In case your father is very passionate about playing guitar or it tends to be his part-time hobby to play the guitar, you can gift him this guitar pick which will crack him completely.
The pick has a hilarious quote that says and I quote 'I couldn't pick a better dad'. We are sure that you and your dad are going to have a good laugh when he unpacks his gift.
Also, you can gift him a brand new guitar along with the pick if you want to celebrate your father's birthday with a bang.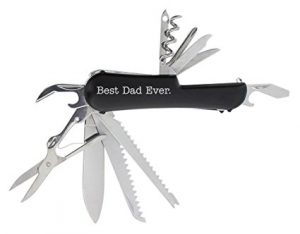 It is a very handy cutting tool to have at home. The efficient tool comprises of a variety of knives and other cutting instruments that you wouldn't require a special tool for a dedicated job, at least not in your house.
It consists of a blade, flathead screwdriver, can opener, cock screw and several other efficient and sharp-edged tools. It has an engraved message on the top of it which says the best dad ever. It would make him feel that it was handpicked exclusively for him. Also, it wouldn't burn a huge hole in your pocket.
Recently we have written similar articles based on Gifts from Son & Daughter, You can Visit These articles accordingly:
25 Gifts Options for dad From Son
Now that we have spoken of a lot of gift ideas for a dad that has everything, we would like to conclude this space in a hope that you have found out the perfect gift for your dad. We were reluctant of adding a majority of gifts that are pretty ordinary in terms of birthday presents.
However, you as a gift giver can consider many of these gifts if you don't want to be too flashy nor too subtle while presenting it to dad. You can opt for normal gifts like watches, apparels, shoes, tie sets, etc.
We did not think that such gifts should make the list because such ideas regularly flash across our mind when we think of birthday gifts for any particular person.
We hope that you found out a perfect gift idea for your dad, or at least got an incredible idea after getting some inspiration from one of the above-mentioned ones.
If you have any suggestions for us or want to add some exciting gift ideas that you have tried on your dads, you can write to us in the comments section. We are open to suggestions, and we would be more than happy to read your valuable feedback on our articles.
For more gift ideas and party theme ideas, you can log on to our website www.birthdayinspire.com. You will get a categorized selection of gift ideas for different age groups, relations, and occasions.