Last updated on May 9th, 2022 at 06:42 am
Funny gifts for men can be great buys and you would certainly be looking at one of them. Nothing beats the kind of laughter that would be brought about by a funny gift. And when it is a gift for your husband, boyfriend, brother or friend, you know that this will be a gift that he will love to have and cherish.
In case, the person you want to gift shares a good sense of humor with you, you could surprise him with something witty and funny. Thus, to help you down with some of the exceedingly funny gifts for men, we dedicate this entire space in which we review several gag gifts which would help you share a dash of laughter with the receiver.
Funny Gifts for Men That He Wouldn't Ever Expect To Unwrap from a Gift Box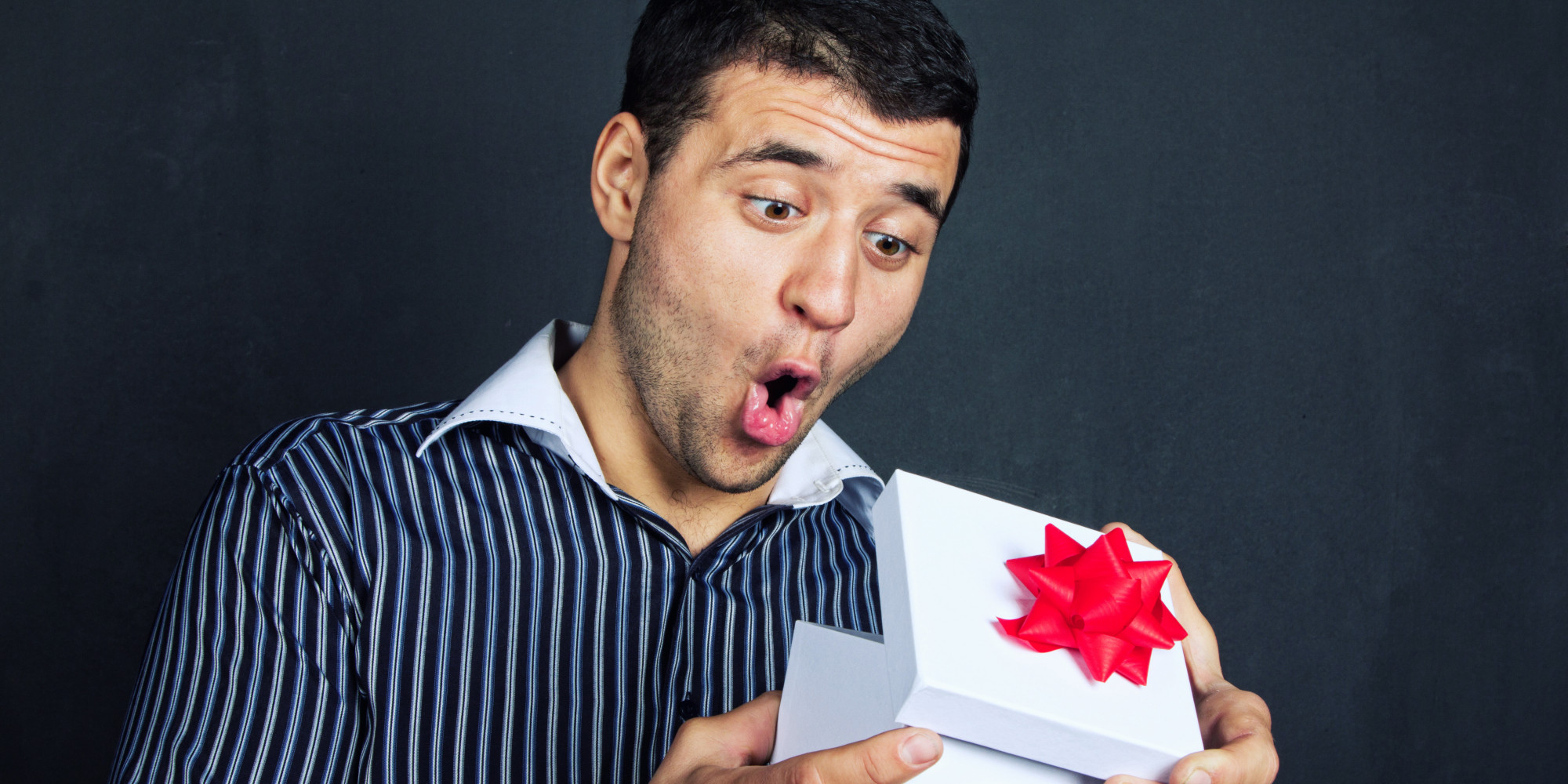 Gag gifts, by no means, are efficient. Therefore, if you are here for useful gift ideas, this space isn't meant for you. Instead, this blog discusses hilarious gift ideas for men.
Also, we have taken the fact into consideration that you share a strong bond with the person whom you want to gift.
Thus, don't be surprised if you ever find gift ideas that are crazy to an unimaginable extent. We are sure that our suggestions are definitely going to make your man go ROFL.
There are many of these in the online market. We are sure that your lazy man is going to love these pair of socks. More than the quality of the socks, it is the print that will make him fall in love with the socks.
The print says and I quote 'if you can read this, bring him some wine' which is sure of cracking him up. You can find a wide variety of these socks with variations in the type of drinks or messages.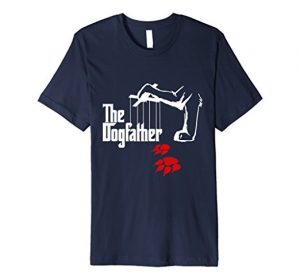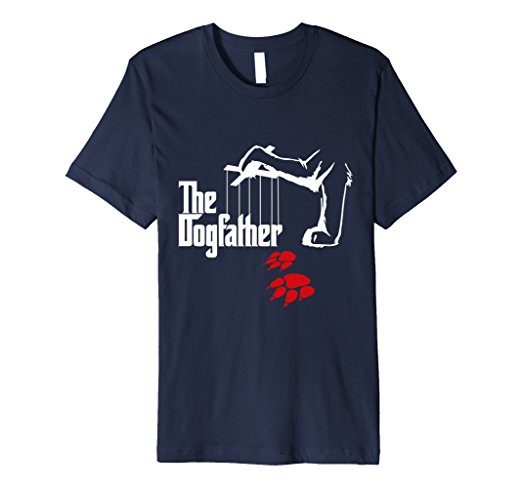 Not as funny as most of the gifts on the list would be, but definitely worth the mention. This would be an excellent gift for men who are pet owners. Dog lovers would love to have this t-shirt at their disposal.
Made of 100 percent cotton, the words twisted on the face of the t-shirt would certainly grab some attention of their peers as well as the receiver. This unique t-shirt would certainly have a long-lasting effect on the receiver.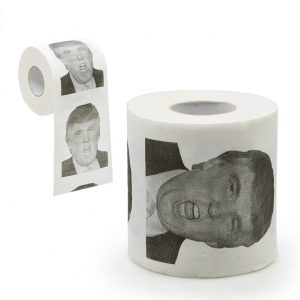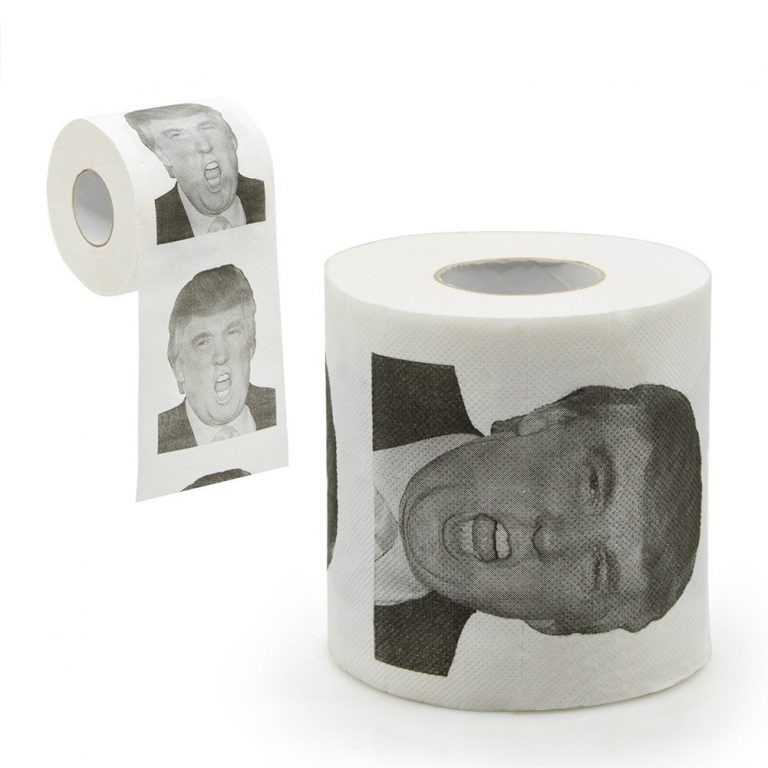 For the Donald Trump supporter you know, this could be one funny gift your man would ever receive. Also, you could gift it to someone who is anti-Trump or does not like the current United States president at all.
Having the face of the president on the toilet paper is indeed a funny idea, isn't it? The funny novelty collectible is an exceptional gift for someone who loves politics. Every time he goes to take a dump, he would crack up hilariously looking at the toilet paper.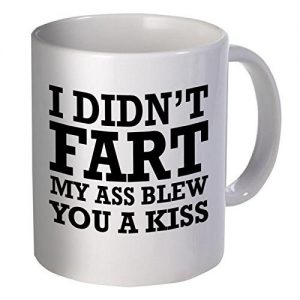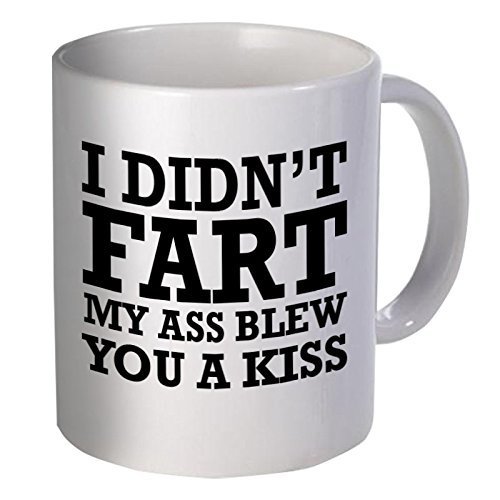 As clichéd as it gets, a coffee mug would be a decent option when it comes to selecting a funny gift for your man. Not only it would be efficient, but the quirky quote would end him up laughing for days to come.
The phrase on the mug reads 'I didn't fart, my ass blew you a kiss' which is sure of sharing a good banter with the receiver. Every day he has his morning dose of coffee, the phrase on the mug would get him an ear to ear smile.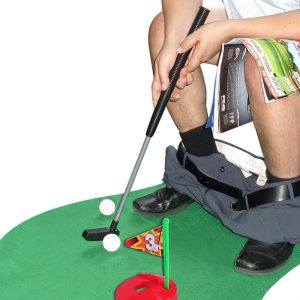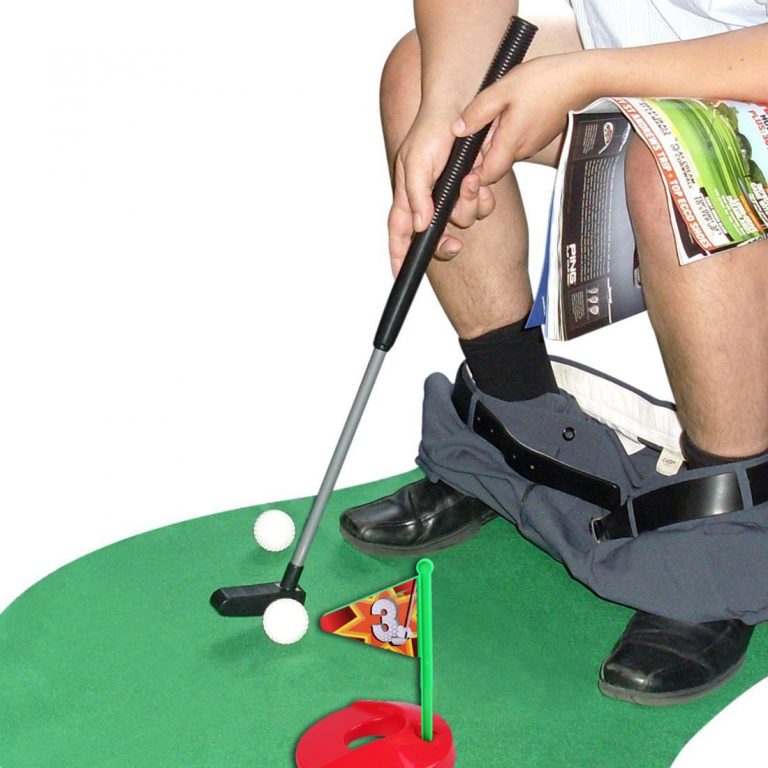 Playing golf while taking a dump would be a quirky idea, wouldn't it? It is, without a doubt, one of the quirkiest gifts that one would ever receive on his birthday. It would allow him to hone his golfing skills while he refreshes himself by taking a dump.
The gift set contains all the accessories that give you the liberty to play golf while you sit and relax on the commode. The idea itself of playing golf while taking a dump is hilarious. This one reason is enough for us to mention the gift on the list.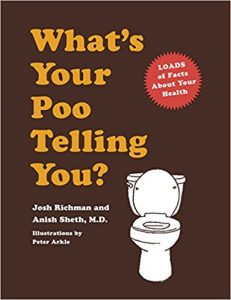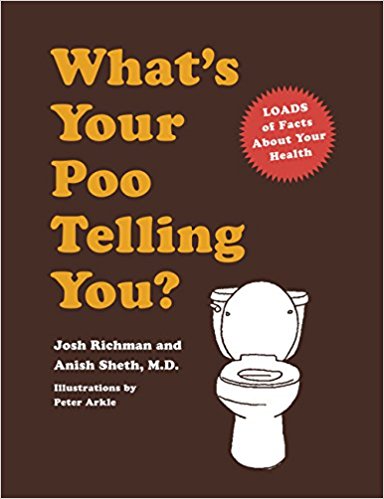 Who would expect a book telling you about poo as a birthday present? Anyways, expect the unexpected on the list as we figure out some intriguing funny gift ideas for men. It is informative as well as funny at the same time.
It tells you about the health status in the context of your poop color and type. As weird as it gets, we are sure that your gift giving skills would be appreciated. No one would ever expect a book about poo as their birthday gift.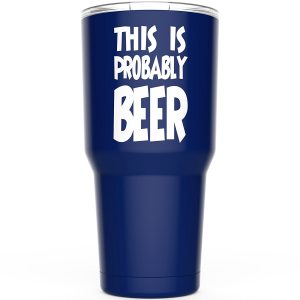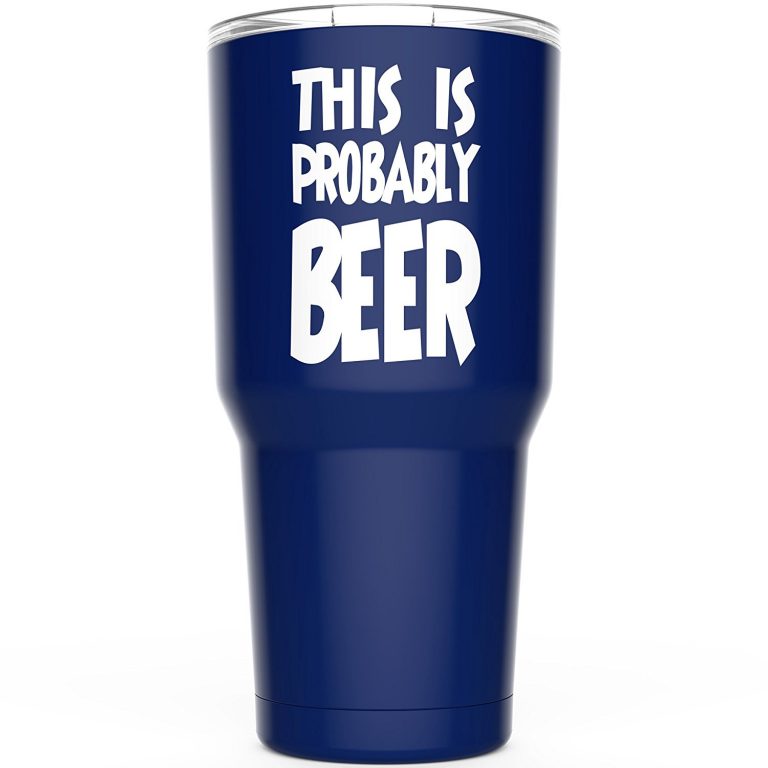 This is one of the rare efficient gifts one would find on the list of funny gift ideas for men. The tumbler would be a lovely gift for men who hit the gym or park regularly. Also, it could be a nice choice for people who love to carry their favorite beverages to work.
The best trait of the tumbler has to be the quote written on it. It reads 'this is probably beer' which would grab some eyeballs. Not as funny as one would like, but certainly a gift one would want to consider.

For someone who is annoyed when one gets the parking wrong, this would be a perfect gift for him. Most of the men are easily irritated when they are cramped with room in the parking.
Thus, giving him these business cards which make people feel guilty about their wrong parking decisions would be appropriate. It would let him take out the frustration on the car owners without having to go shoulder to shoulder with them. The t-shirt reads learn to park asshole which would make a person rethink his driving abilities.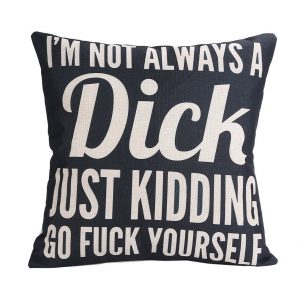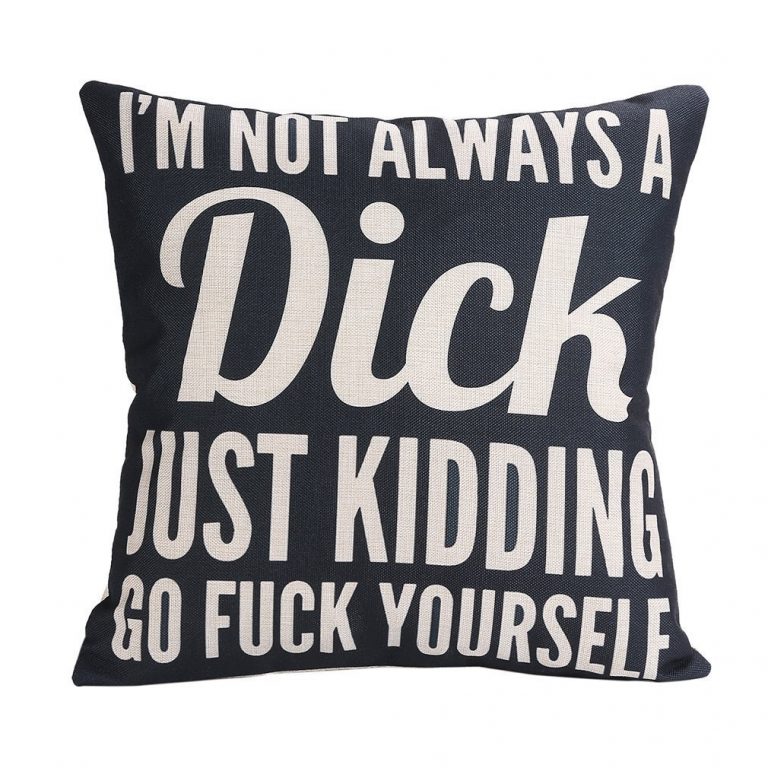 If verbal slang is the mode of communication between you and the gift receiver, he would love to accept the bad word driven cushion pillow. It wouldn't let him forget you in any case as the pillow would stay in front of his eyes whenever he hops on to his bed.
The abuses written on it add to the quirkiness of the gift. Such gifts are only meant for people you share a very strong bond with. It could be a big risk to gift it to someone who you have come across recently. Not all men take the banter sportingly.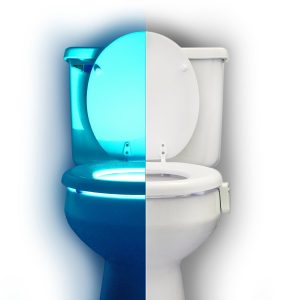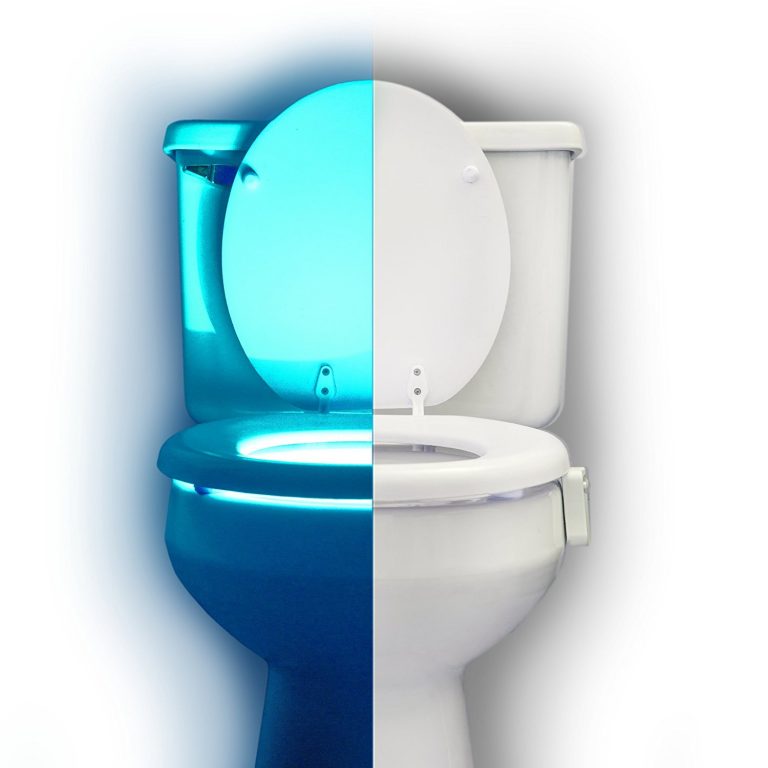 This is especially suggested for the drunkard friend you know. The toilet glow light is not only a funny gift but also protects the people from tumbling in the toilet while being drunk or walking in half sleep.
It glows automatically by detecting your presence in the toilet which lets you do your job without having to spend extra efforts on switching on the light.
We kid you not there are men who are lazy to do that too. It is easy to install and fits on all kind of commodes. This is definitely one of the most unusual gift ideas we have mentioned on the list.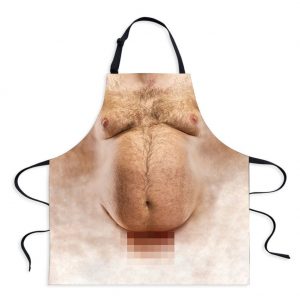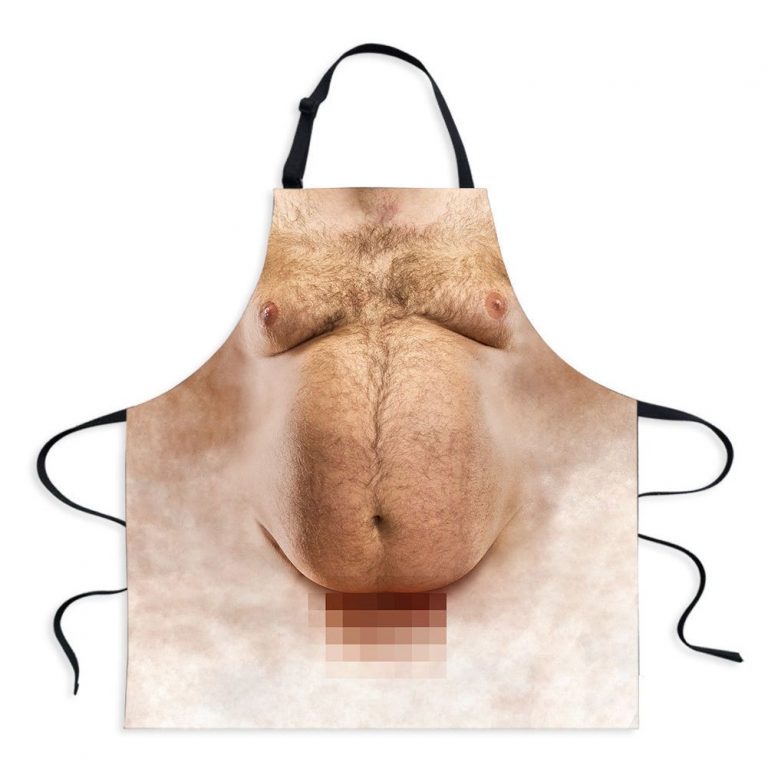 Just look at the apron and imagine the receiver wearing it, the very first imaginative sight that comes to your brain will crack you up. If that is the case, you can certainly gift him an apron.
But instead of a plain one, one can opt for this one which boasts a naked man on the face of it. The very sight of the person wearing an apron which resembles a naked man would make the onlookers laugh until their tummies hurt. It is, again, a thoughtful gift when it comes to giving something with a lot of quirkiness.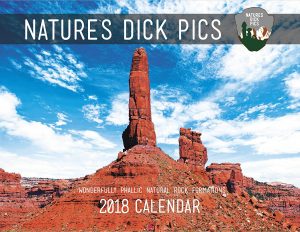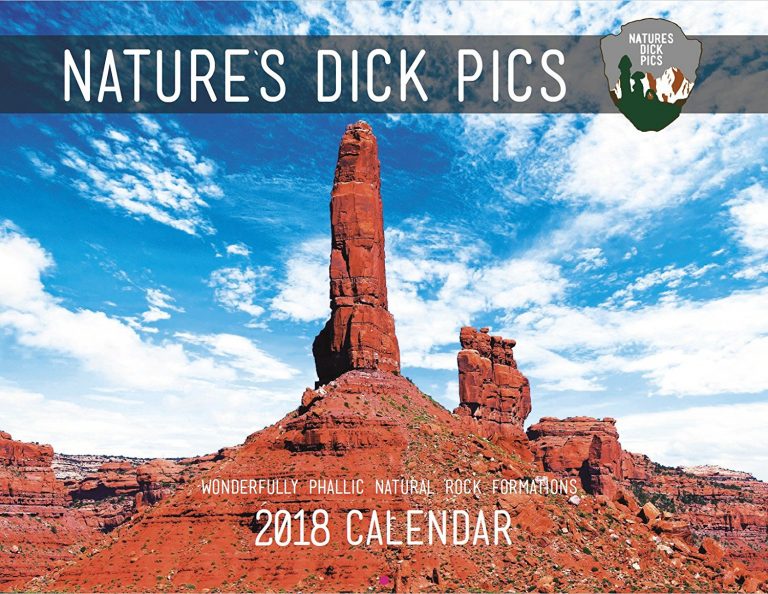 As weird as it gets, one would definitely crack up looking at the weird calendar full of nature's lookalike dick pictures. Explicit to an extent, the calendar consists of nature's formation that by some, or the other way, resembles a man's genitals.
It could be a funny calendar that will make him crack up every time he sees it on the corner table of his room. Regardless of the occasion, your gift-giving skills would be highly appreciated.
The gift would exceed the expectations of quirkiness as no one would never think of dick picture calendar as their present.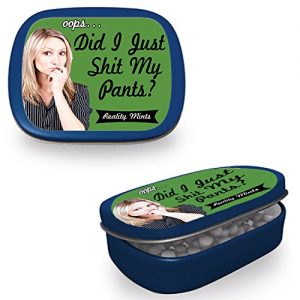 For someone who is regular at farting and always has to deal with the air losing with bad odor, these peppermints would be an awesome gift for them. It is almost difficult to control the fart which at times may even result in scat.
However, you cannot control the disgusting smell with which you contaminate the room. But you can always try to cover it up with excuses and of course a dash of fresh air from your mouth. These mints can turn your mouth into a natural air freshener.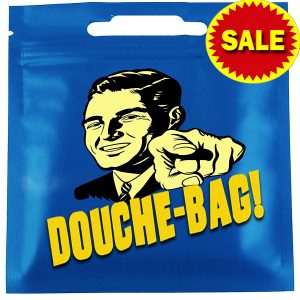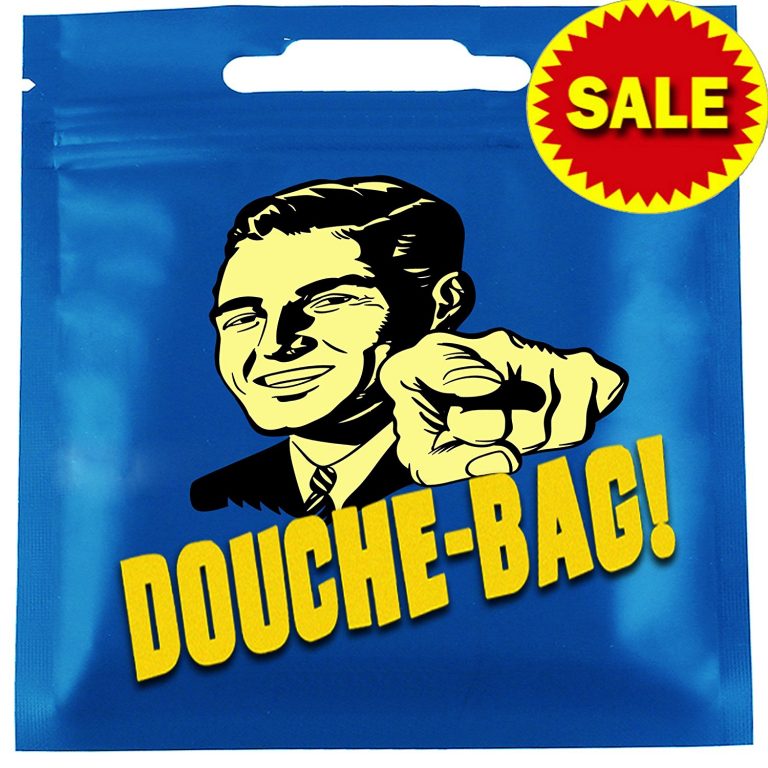 We are all aware of the slang douchebag. It is one of the most used bad words in the United States. However, someone came up with the hilarious idea of creating the slang into a well-crafted pun.
The novelty bag with douchebag and a quirky animated character would be a cute but funny gift. It is sure of getting him the much-needed attention while he goes to the nearest Walmart for some grocery shopping. Your attempts to make him smile would show some result at the end of the day.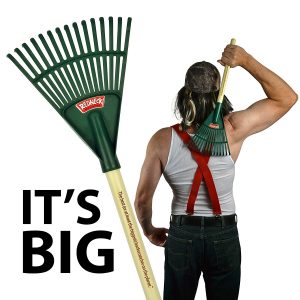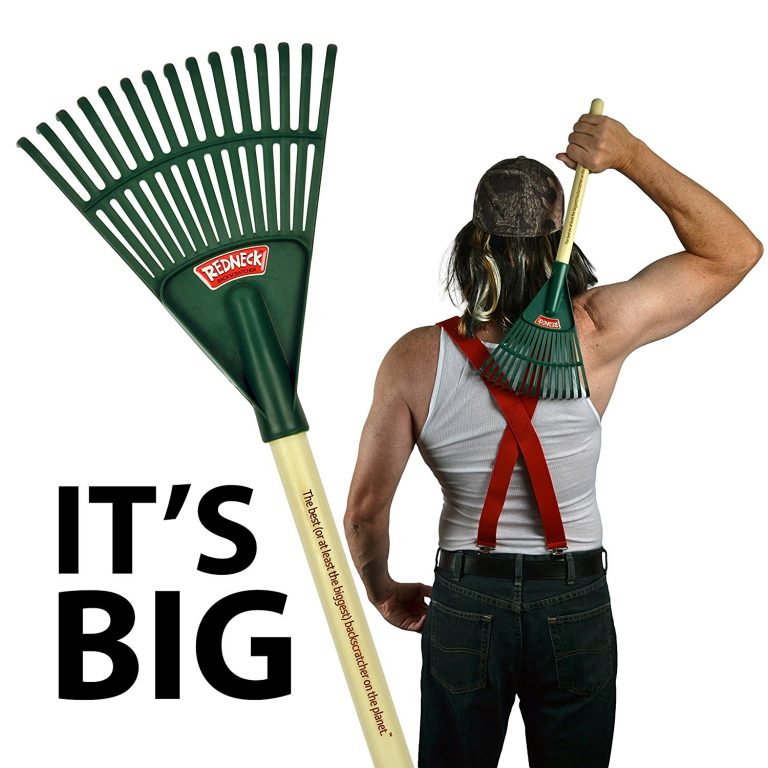 For the lazy bum you know who wouldn't bend his neck to scratch his back, the huge backscratcher would be a lovely gift to share a good banter with the receiver.
If certainly not the best but surely the biggest backscratcher one would ever find on the face of the earth. Many men have to deal with a funny bone that leads them to resort to several ways to scratch their back off.
If the person is one of these men, he would be more than happy and laughing to receive the redneck back scratcher.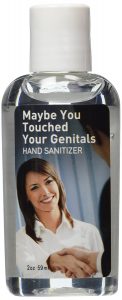 Funny as it sounds, it is a normal hand sanitizer which would keep your hands away from bacteria. Not only it will keep you guarded and safe from the pollens but would also add a dash of hygiene to your shabby life.
Also, if you are scratching your balls quite often, you would definitely need the sanitizer so that you are not directly prone to consuming bacteria.
The tag pasted on the bottle would seem funny to the receiver. It would always remind you when you last touched your genitals before having food.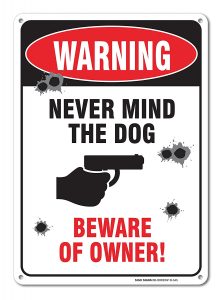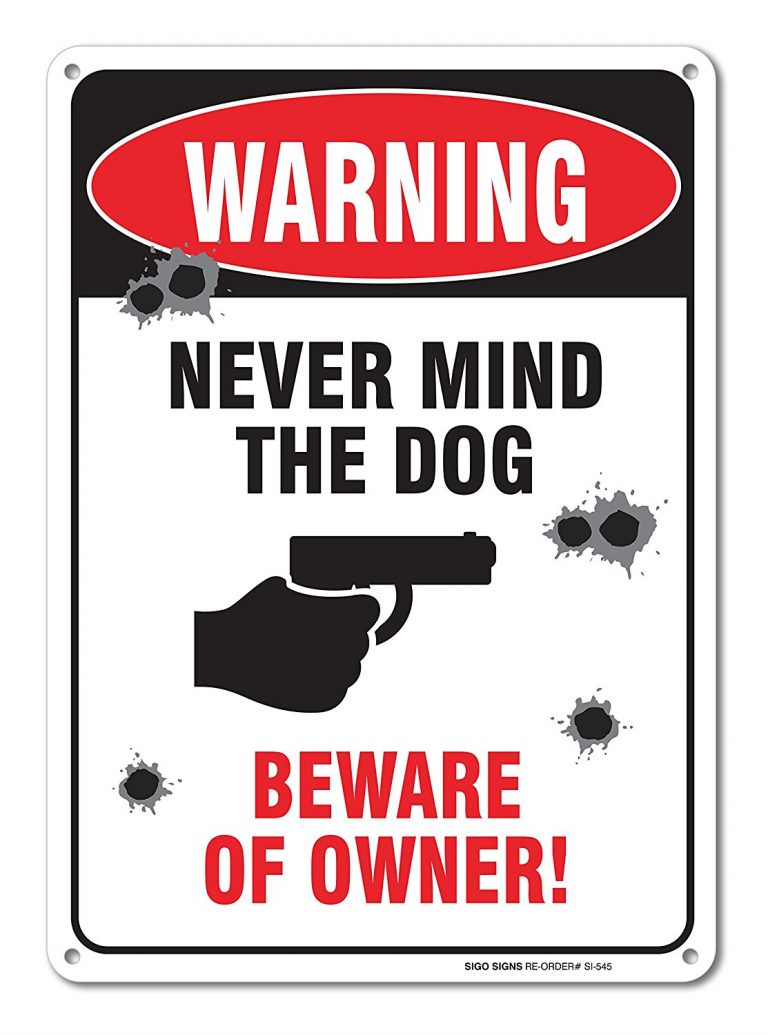 This one is a nice gift for the people who like to show their macho side to the world but in reality is a funny man. You can either go put the signboard yourself below his door sign or on the backyard door.
People would go nuts looking at the funny signboard. Also, the person receiving it would be appreciating your wit to the core.
The signboard reads as never mind the dog, beware of the owner which is hilariously put together with some guns blazing stickers. It is a good option if you are trying hard to be funny while putting up the gift together.

This is a gift set that contains as many as 6 beer can cooler, each engraved with funky prints and quirky messages. It would be a decent gift for men who love their beers and always carry their cans with them.
It provides extra insulation for the beers to stay cold for the longest of times. Even if you put these cans in the dishwasher, the print is destined to stay forever.
This gag gift would certainly have the heart of the receiver who loves his beer cold. It could even come in handy at the times of bachelor parties and other such events.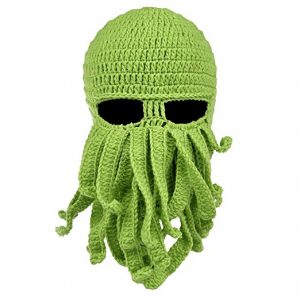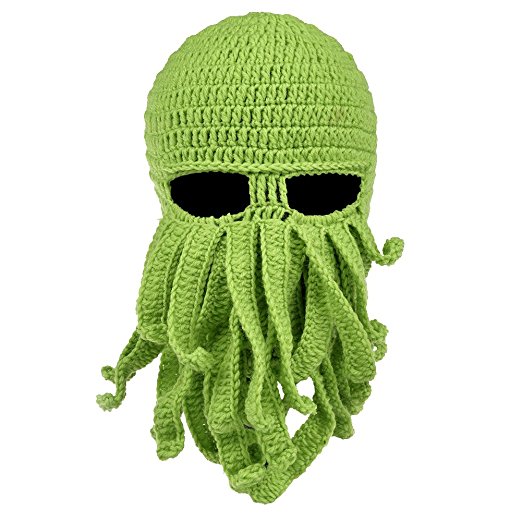 The very first appearance of the knitted face warmer would get an ear to ear smile on the receiver's face. The octopus lookalike beanie would be a nice gift for people staying in the colder regions.
It not only looks funny but would protect the wearer from the wrath of the cold. It may scare the little children off. Therefore, make your man look like an octopus by gifting him a beanie that is weird to the core.
It could be even used while one approaches the Halloween parties. It takes a lot of thinking for one to think of hilarious gifts like these.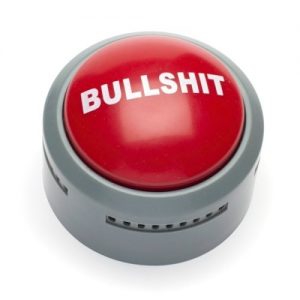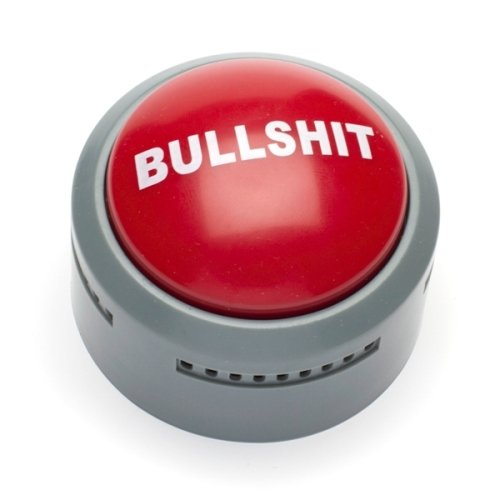 If the man you want to gift serves as a boss in some company, he would love to receive the bull shit button as his birthday present. It is not only funny but would make his work even more enjoyable.
Also, he will be able to communicate with his colleagues in a hilarious manner. The red button is a good way to politely say no without offending your office friends. Every time his eyes roll over the button, your thought process would be appreciated.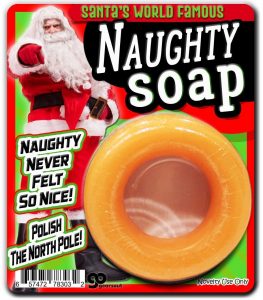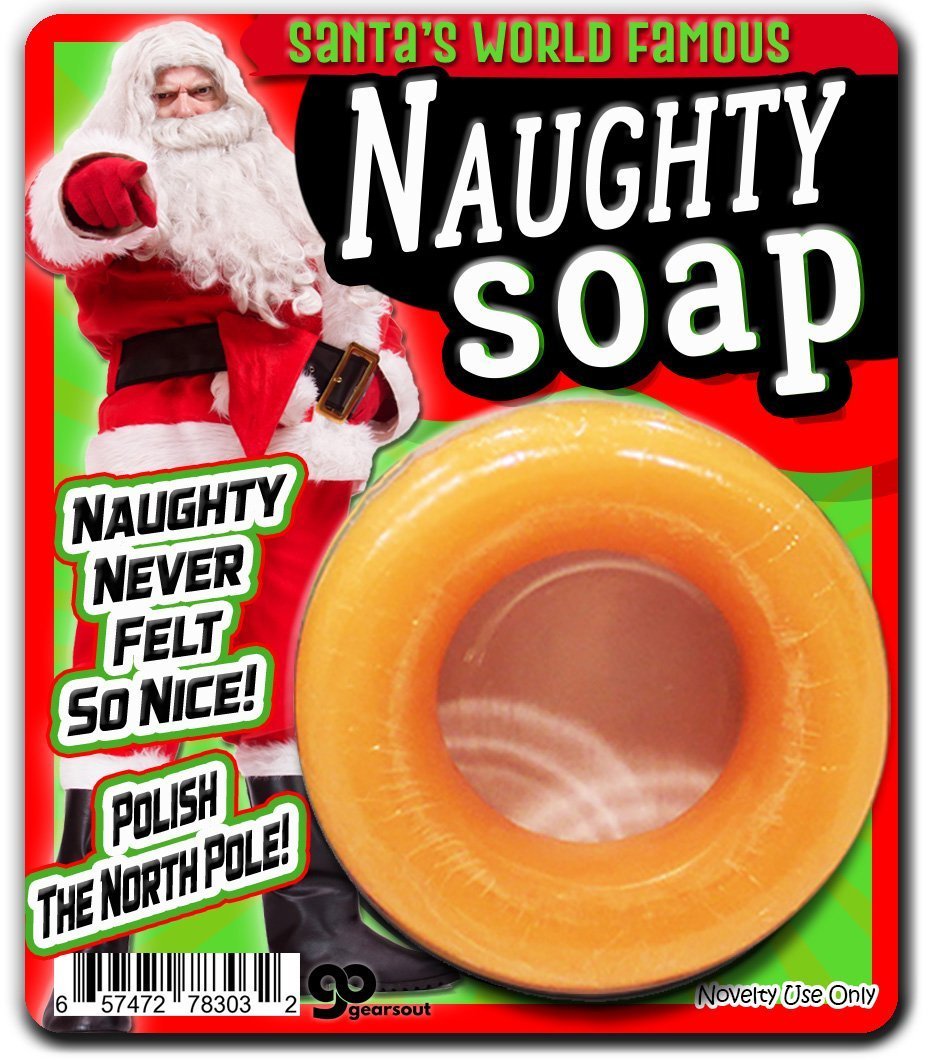 We warned you about the explicitness that we were going to mention on the list. And here we are trying to test the limits for seeking a gift that is funny and downright explicit.
It is nothing but a soap for the men genitals which would help them to clean their private part with care. It is more of a dick soap to be very précised.
Receiving a soap specially crafted for the private part as a birthday present would be a disgusting yet funny gift. Even though he wouldn't like the gift, he would like the idea of your efforts to make him laugh.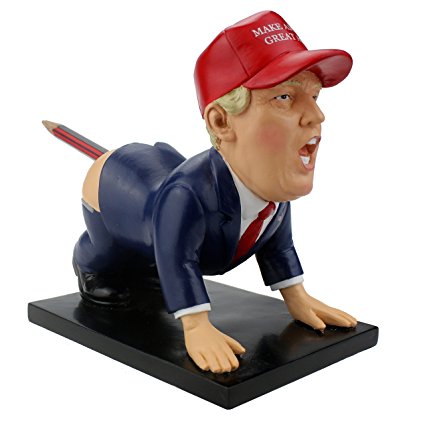 Dump-a-Trump pen holder, as the name suggests, is a regular pen holder with Trump's statue in an awkward state. President Trump is seen bending over allowing the users to dump the pen in the backside.
It can also be used as a paperweight along with a regular pen holder. For someone who is a Trump supporter or a Trump hater, in that case, would love to receive the pen holder as a gift. This gag gift would have a special place on their office table or on the work desk at their homes.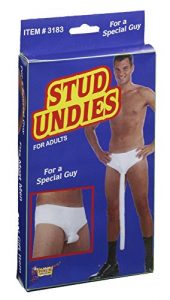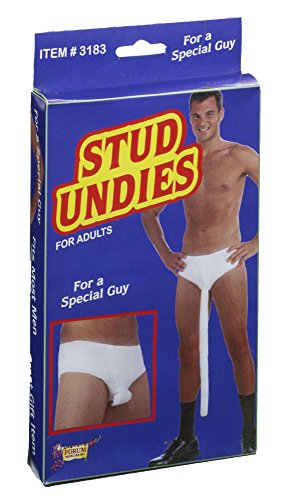 This is one funny gift for men. We are sure that it would keep him laughing for days to come. Whether he is your boyfriend or just a friend, the underwear with special provision for an ultra-long genital would crack him for real.
It is not something that one can use at all, but it is only meant for producing a gag gift for the men. It would serve as a perfect gift for men at their bachelor parties. We are certain of unnerving your men with laughter that would last for plenty of days.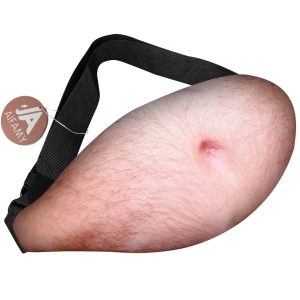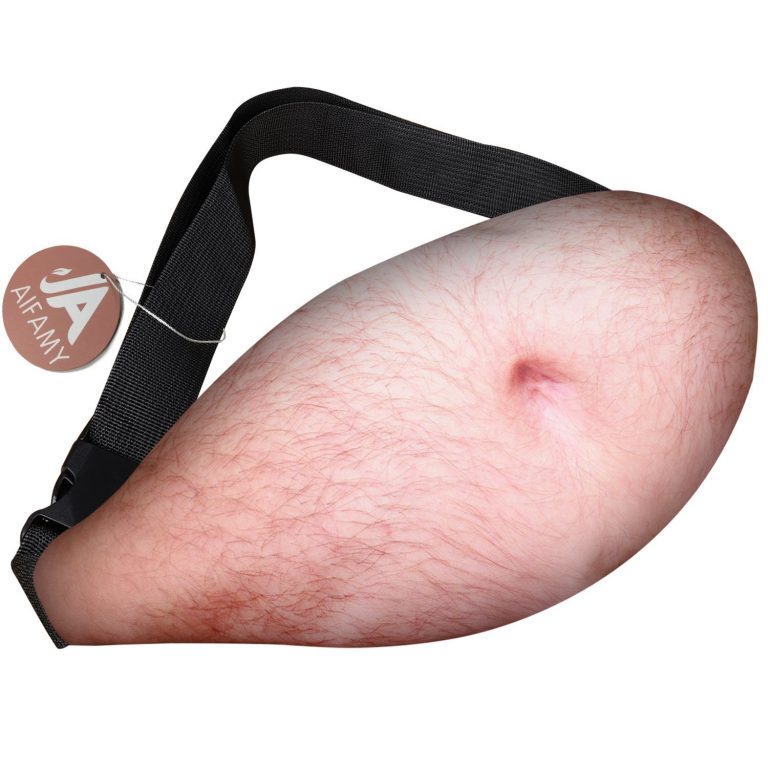 Well, the only reason one would want to gift a funny gift to a man is to make him laugh to the fullest. And we doubt any man wouldn't laugh by looking at this insanely hilarious belly waist pocket. It looks weird from the very first look of it.
It would definitely take some doing to stop the laughter for once and for all. This could be a decent gift for people who are fit and have a strong core. A belly pouch would make you feel less jealous of his hard-earned flat tummy.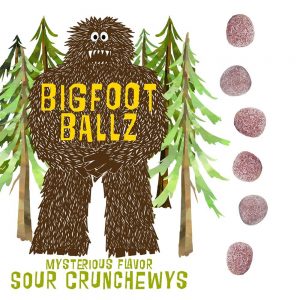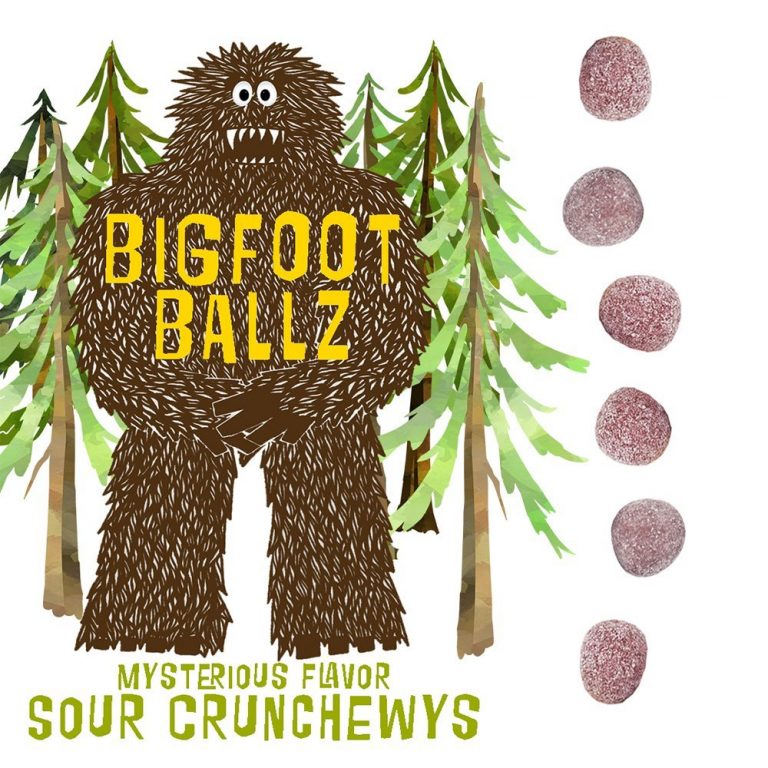 This is an insanely comical gift that would leave the receiver in bits. The pack says that it comprises of bigfoot balls which would make him think twice before he eats the sour candies.
But once he tastes the sour candies, he would fall in love with the flavorsome taste of the candies. However, the poster on the candies packet that calls them as the balls of the bigfoot would evidently crack him up.
Well, they might look like weird just like the imagination of a bigfoot but are extremely tasty and 100 percent edible.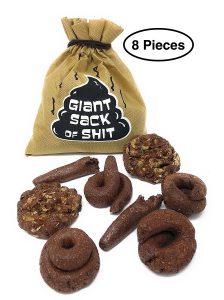 Imagine your friend opening a wonderfully packed gift box only to find out that there is nothing but 8 almost real looking pieces of dog poop. Won't it be a sight to witness? Sure it would.
Therefore, when we want to gift something that is awfully funny and awkward, this bag should be on the top of your priority list. Make him open it at a party or when the guests are around, it cannot get more embarrassing than that.
You were here for funny gifts, weren't you? And hence, here is the list of one of the filthiest gifts which you can easily find out in the online market.

Now that we have mentioned a long list of gift ideas that are downright funny, we would like to stop with our suggestions and conclude our article.
We hope that you found, not many but at least an idea or two that would help you find a fun gift for the man you want to. I hope our suggestions helped you in a way to build some interesting ideas for yourself.
When one tries to trick their best friend or anyone with a funny gift, one has to make sure that it is wrapped in a way that makes the receiver believe that there is something precious in the box.
That is when he would be surprised to see something funny in the gift box. In case, you know any such gift ideas that are hilarious to the core and have not made the list, you can write to us in the comments section below. We would be happy to receive your suggestions and we'd make sure that we include the suggested ideas in our upcoming blogs.
We hope that you found the funny gift ideas for your man. Also get more Fantastic Birthday Gifts for Men.