Last updated on June 3rd, 2022 at 10:19 pm
Humans have existed for over 200,000 years now and over the course of such a long time, we have come a long way. A lot of evolution and advancement took place and it is something truly remarkable. This makes it no surprise that a lot of people love looking back in time wondering how it was possible for us to come this far and in turn be fascinated by the ways of previous generations and how they have progressed.
Such passion should always be encouraged in every way possible not only because it could uncover some mysterious truths and answer some important questions but also because it helps the person grow. A very effective and cool way to do that would be to give them a gift that compliments their passion well and let them know that they have your support at all times.
Such gifts are hard to think of and certainly not easy to find. So, we have done the work for you and compiled a list of gifts for history buffs that would give them all the love, appreciation and encouragement you want to send.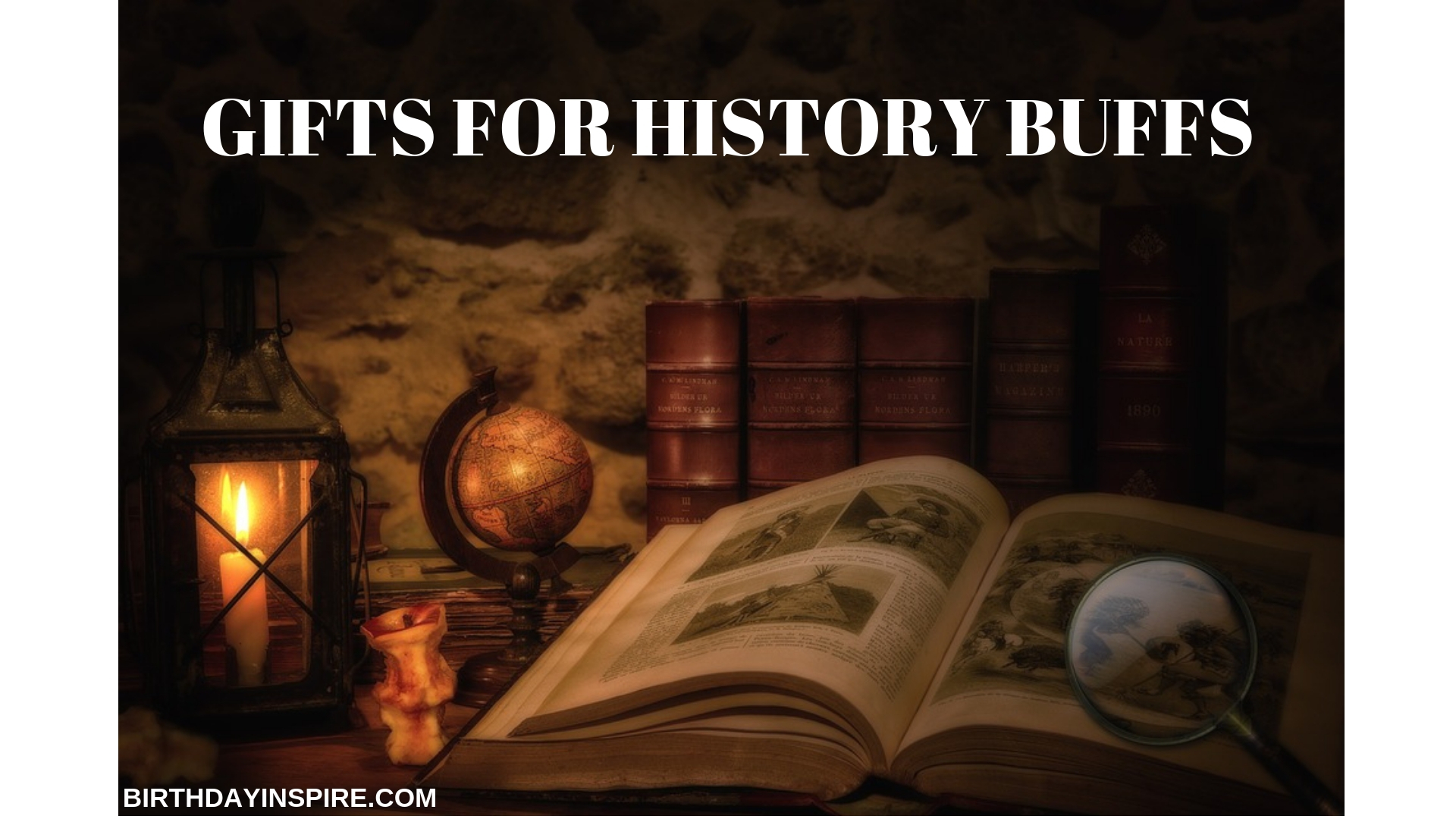 1. Vintage World Map Canvas Art
One of the biggest progress throughout history is the mapping of the known world. In the modern day, exploration, for the most part, is relatively easy but in the old days there is a lot of risks involved and even then, there's no guarantee of success. As such, knowing all these facts and struggles that people have gone through to explore and connect different land masses and oceans, the world maps have a very high significance for all history buffs.
This canvas consists of the full world map in a classic vintage theme that represents the same style followed by the very first maps of the world created centuries ago. This will go perfectly on most walls and match well with the furniture in rooms. It's an accurate representation of the modern world while also being an extremely impressive piece of art, especially for a history buff.
2. section articulated arm for cameras
If there's one thing that can be quoted as a common hobby between all history buffs it would be photography. Every time they're on a tour or visiting a place with some kind of historical significance, they would want to capture as much of that as possible and save it for future introspection. However, taking a picture, especially when it comes to historical structures is not simple and sometimes can be quite taxing on the body if done for long periods of time.
This little hobby can be made a lot better with this 2-section arm that can be mounted with a camera on the camera bracket. This lets them set the camera in the perfect distance and angle for as long as they want without stressing their own body. It also produces shots that are a lot steadier than if done with hand and is overall just a fantastic quality of life upgrade that any history buff would love.
3. King Achilles Sword
Greek mythology is every historian's sweet dream as the lore and culture are simply extremely rich even when compared to the largest civilizations that have ever existed. And anyone who is a fan of Greek mythology would be a huge fan of Achilles as well, or at least well fond of him. He is the character that most of the Greek mythos revolve around.
King Achilles's sword is also an item of an extreme rarity with a beautiful and unique design. While this isn't the real sword itself, it is a very accurate representation of it for the most part, both aesthetically and visually. A history lover will definitely appreciate this and add it to his collection of ancient antiques.
4. Retro Bronze Pocket Watch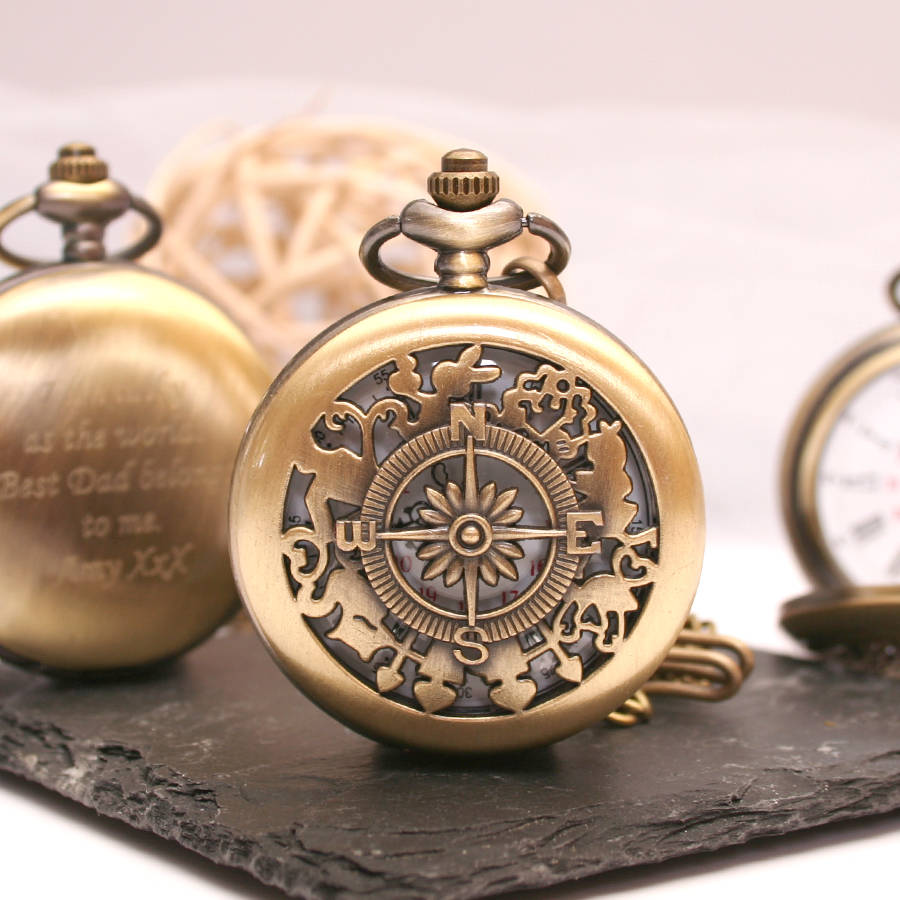 One of the most popular traditions for men in the past, when wrist watches weren't a thing, was to carry a pocket watch around. It's rather heavy but it was a rather convenient way of looking at a time whenever necessary and also acted as a great fashion option.
This watch comes with a bronze themed case that encloses a fully functional quartz clock. It also has a chain that will let you use it in your own way. The chain is also detachable if necessary. The watch itself works wonderfully as a standalone accessory readily complimenting many styles of clothing.
5. Book Clip and stand
Almost every history buff does a lot of reading as it's their primary source of information and fact collection. But often they might be in a position where they have to quickly jot down certain things from the book or just read it handsfree; either of which could be quite challenging because the pages often start flipping to one side or another.
This small book clip does wonders for any reader by holding the book and the pages completely steady while they read and assign their hands to some other task like writing down or eating. It works for almost any book including both hard and soft covers and will easily fit in a small bag, purse or even a pocket.
6. Classical feather dip fountain pen
This is a pen that goes back many centuries when it was extremely popular and is still very relevant for any calligraphy enthusiasts. It closely represents the Retro feather style of the old fountain pens and is extremely comfortable to write with even for someone who is new to it.
A history buff, in particular, would be thrilled to make this his daily pen. While it's not as convenient to use as a regular pen and has a few extra layers of complexity to it, the classical feel it gives cannot be matched by any of the modern pen designs. It is also a nice way to remind them of your presence in their lives.
7. Wilhelm Kaiser silver coin
Wilhelm Kaiser was one of the most notable German emperors and one whose life a lot of historians are interested in closely following and uncovering more facts. These coins are collected by historians all over the world as they hold a great cultural significance as well as the rule of one of the most popular emperors in Europe.
This coin might not have much monetary significance in terms of currency in the current world but it is getting quite rare and will be rather expensive to buy as they become scarce. Your history loving friend would be glad one of these to their collection before it gets too hard or too expensive to find one.
8. Roman Toga
Roman Empire has always been hailed as the greatest empire to have ever existed. The Romans had a very rich culture, some of which are fascinating to the best historians in the world. One of the most iconic dressings of the Roman era was the Toga worn by most Roman citizens, once even by both sexes.
While it might not be the most fashionable thing in modern society, it would still make for a great gift to use on occasions like Halloween or a dress up contest. The design is eye-catching and is certain to take any history buff on a journey to the Roman era. It is something they would definitely appreciate just for the historical value it possesses and how well it represents it with its quality and design.
9. Historical Timeline Wall Panel
Every historian might have a favorite when it comes to which era they are most interested in but every one of them without question have an unyielding passion for all of history and the different stages of evolution humans and the society has gone through over the many centuries. How cool would it be if you could make it possible for them to have all that information available to them in one well organized synchronological order?
This wall panel does just that by listing most of the important and essential parts of world history over a span of 6000 years in an orderly fashion. Looking at such a huge timeline in one glance would be a great way to form correlations and draw important connections between different events from different times. This acts both as an art and an excellent educational tool for a history enthusiast.
10. Boston Tea Party Tea Sampler
This set of tea leaves is something that has a huge amount of historical significance because of its involvement in the Boston tea party; which was a very popular protest that happened in 1773. It was organized by the people of Massachusetts protesting the law that allowed the British East India company from selling tea from chine in America without paying taxes.
The tea leaves presented in this set are the same ones as those used during the day of that protest on the ships. These leaves would last for over 90 cups and would be a great icing on the cake to a history-themed party your friend might throw. They will certainly appreciate this gesture as it's evident you have put quite a bit of research into the gift given that none of this is common knowledge.
11. Americal President themed Dress Socks
The beginning American presidents have been the face of democracy not only in the past but even to this day. A lot of them have contributed to laying a strong foundation with well thought out laws to what would today become one of the greatest countries and cultures in the world. These presidents, their work and lives is something a lot of historians work on to find out even today. Not to uncover some secrets but simply to present their legacy with all the facts and respect it deserves.
While you might not be able to help an aspiring historian do all that, you could help him out by giving him a way to represent his respect and the importance those historical figures have in his life by gifting him these cotton Socks that are designed themed with different presidents from different times. It might not be much to show off to others but it would certainly mean a lot to themselves.
12. Battle: A Visual Journey through 5000 years of combat
Over the course of human history, if there is one aspect that we can definitively say has had the most impact on how it shaped the societies, it would be war. Every war that has been fought had a huge impact on not only the civilizations involved but all those who witnessed it because it's a threat that simply cannot be ignored.
This book by R. G. Grant does an amazing job portraying all the conflicts between empires over most of human history starting from the very first battle that has been recorded. It gives a very detailed analysis of how warfare happened in each case and how it evolved over time not to mention the effects it had on civilizations.
13. Handcrafted Viking Compass
Vikings are a very ancient race of people who are extremely popular even to this day. They are known for their war culture and innovative tactics during the war. A history buff would be elated to get their hands on any of the relics of that time either as a piece of art or even to study them further.
This Viking compass is handcrafted and closely mimics a real Amulet from the Norse mythology. Similar amulets were used by Norse sailors to navigate and protect themselves from the storms. This would make for a great piece of jewelry for both men and women and would look very attractive to both history buffs and normal people alike
14. War Canon Pencil Sharpener
For every age, there is one iconic thing that acts as the greatest representation of that era's science. During the gun powder age, that symbol of representation was a canon. A canon, along with the first rifles, has completely revolutionized how wars are fought and paved a way for modern combat.
While not a pretty sight for anyone involved in the actual usage of canons, they are actually cool pieces of weaponry for everyone looking back. A history buff would love to have his own fully functional personal canon. While you can't quite help them with that, you can give them a taste of it with this very creatively crafted pencil sharpener that closely represents a war canon. It is all metal and works as a great piece of historical art on desks as well as a pretty good pencil sharpener. Utility and style packed into one, this would make for a great gift for history buffs.
15. Whiskey Decanter set with wooden holder
Whiskey has been a crowd favorite for a really long time and goes way back into our history. Obviously, gifting a good bottle of whiskey would in no way satisfy a history buff so we have come up with this vintage, wooden style whiskey decanter set. It comes with a finely crafted wooden stand on top of which the decanter, along with a tap attached is placed.
The wooden stand has a neat little opening that makes space for a classic wine glass to be filled through the tap. It's a setting very representative of the system used in ancient ships with barrels used as decanters. This would be very eye pleasing to watch and a great addition to any history buffs home bar or just their drinking table. Either way, it will be a gift that they will find extremely hard to take their eyes off of.
16. Mississippi Steamboat Ship 3 D puzzle
Steamboats began their rise to popularity in the 18th century and became one of the most used systems of transportation during the 19th century. As such, they would obviously be of very high significance for any history buff. This 3-D Mississippi steamboat puzzle is the best way you could bring them that amazing piece of technology in the form of a gift.
Not only would it make for an amazing model that represents the real one in very accurate detail but it's also extremely fun to assemble and play around with not just once but multiple times. It doesn't need any extra tools to assemble and once completed looks like a crafted piece of art rather than a 3-D puzzle. This would work as a fantastic past time and a great piece of art that sits on a desk at the same time. It also perfectly represents a history buff which is always a bonus when looking for a gift.
History buffs are without a doubt some of the most passionate people we could possibly come across. Giving them a proper gift might seem easy at first because you know one of their major interests and passions in life but as you start looking, you'd find that it's not so easy to actually choose something that would work as a gift. Which is the major reason for us to prepare this list so that we can save you a lot of time and energy.
All the gifts for history buffs listed above are selected based on the meaning it would hold to a true history enthusiast and it would hopefully bring some excitement to whoever you decide to gift it to.