Last updated on June 3rd, 2022 at 01:45 am
Reading books is one of the healthy pastimes and there is a good percentage of people who follow it and the gifts for book lovers will definitely impress them. Today, with the inception of social networking sites like Facebook, Instagram, and Twitter, one can easily witness a decline in people's reading habits. There are so many significant reasons why being a bibliophile is the best. It is proven that by studying and prevents you from hazardous diseases like Alzheimer and Dementia and keeps your mind engaged in different activities.
If you are going through any kind of stresses in personal or professional life then reading a book is a perfect method to leave your stress as an engaging story never allows you to lose attention and some of the other twists will keep you connected with the narrative. Similarly, do you feel like skipping newspaper columns for your columnist? So grab any book to kick out tensions in your life. If you are an upcoming writer, then please go through any book to know how the writer has crafted each and every concept very well which will keep the reader enthralled and if you are keen in improving your knowledge then please refer to any non-fiction book.
The more book you read, language and vocabulary will improve it will help in drafting letters or for writing any leave note. Good command of the language helps in leaving a good impression about you personally and professionally. While reading a book you should remember the characters, theme, backgrounds, strength, and weakness of the protagonist so that you should go in sync with the story.
This is our list for a gift for book lovers and how you can impress them with your quintessential Midas touch and presentation skills.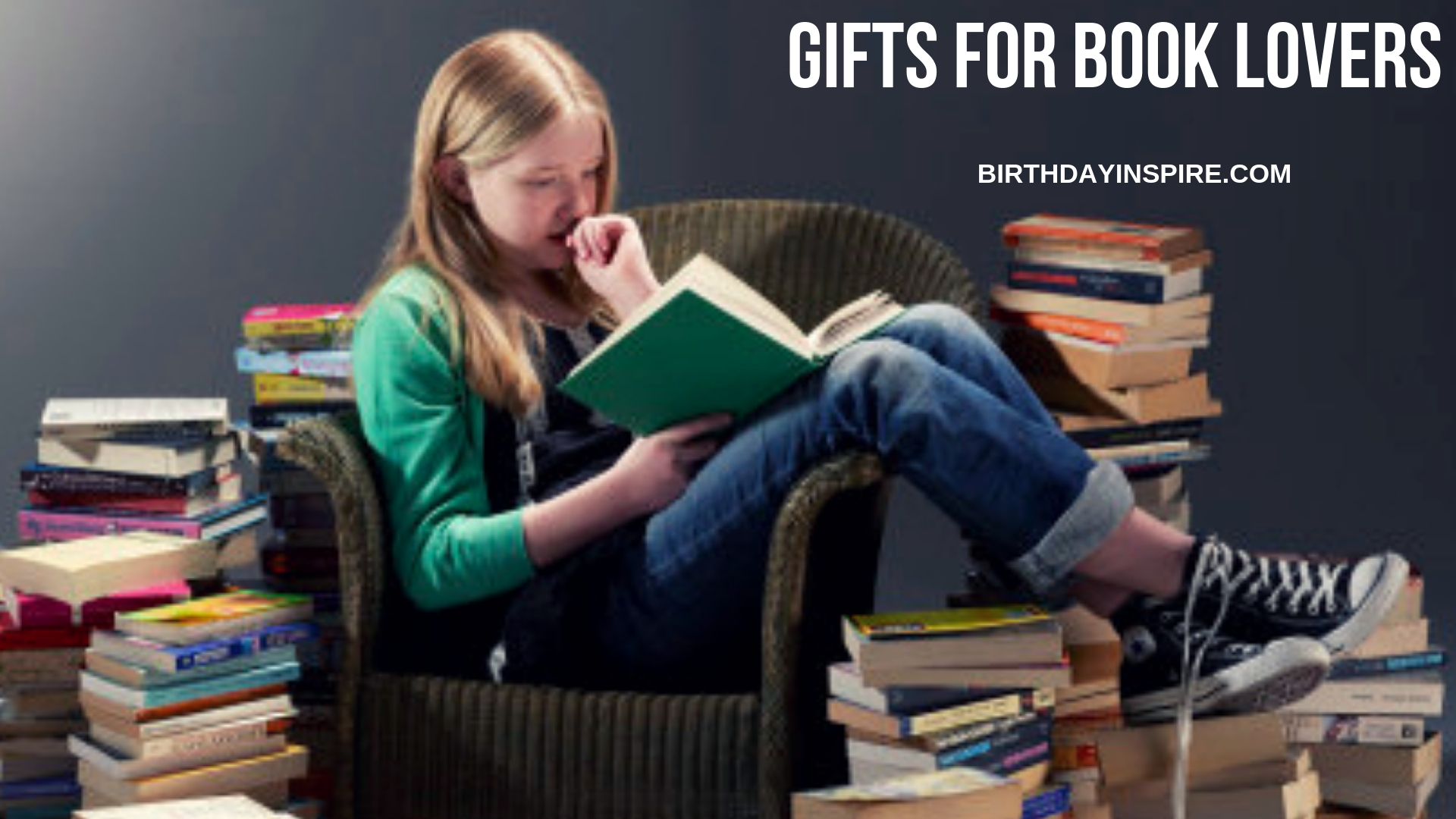 Gifts For Book Lovers
1. Homesick Scented Candles
If you ever visited any writer's house you'll find some beautiful items at a desk or anywhere surrounding. This is the time when we have these fancy candles which look so charming and fascinating. The homesick brand has produced this wide range of candles in various categories State Candles, City Candles, Memory Candles.
Homesick Scented Candles with the backdrop of books is designed exclusively with good use of cherry blossoms with leather-bound books to give your company. Harry Potter adventures under the shadow of these candles make an awesome experience.
2. Book Necklace Purple Blue Pendant
If you are a self-confessed bookworm and believe in flaunting this side of your personality with the world. We have this cute looking pendant which would look so dazzling around your neck.
This gift is made especially for the female book lovers and it is made with good use of material alloy and glass which are of superior quality with the image of several books. The pendant qualifies to be a perfect gift for book lovers and carry certain aura which will transport you to the world of books.
3. Dr. Dudu Metal Bookend with Vintage Arrow
Bookend is used to keep tall, sturdy, and big enough place at the end of the row done to upright books made of good use wood and marble. We are offering metal bookend vintage Arrow by Dr. Dudu which is so amazingly best.
This bookend comes with the arrow and its tail. It cast iron and thanks to an antique design with every detail made with great attention and adding the elegance and beauty to them. This is best set to keep your favorite book collection in a systematic way.
4. WITHIT LED Reading Light
Have you heard about this little lamp attached to your favorite book it is a quite new phenomenon which has hit the market. WITHIT presents this LED reading light and it is very easy to use and makes a perfect during the longboard train or flight journey.
The LED light has been designed with great flexibility which allows light to give an accurate vision of the words written in the book. Bookworms who wear their special glares while reading it might avoid it due to this LED light.
5. Ambesonne Nerd Book Cushion
Do you feel like giving a fresh and modern twist to your cushions a classy and humorous twist we have something which will fulfill your criteria called Ambesonne Cat Throw Pillow Cushion which will remind you for the classic Bobby's World animated series which aired on Fox Kids from the early to the end of the '90s?
The cushion has an image of a cat sleeping at the bookshelf showcases the naughty side of our personality. Pillows have been made with good use of polyester, the fabric makes it vulnerable for machine wash.
6. Wonbsdom Chinese Bookmarks
Whenever we feel taking a break from an impressive narrative, we bookmark the page the flow of the story. There are so many cute glamorous bookmarks which are available in the market, we either get with a book itself, or we need to buy it separately.
WONBSDOM presents Chinese bookmarks which looks like it has been straight out any Chinese mythological/historical film or shows. If you are a debutant bookworm and like to start reading with some logical then please opt for WONSBDOM holder.
7. Funny Help Me Bookmarks
If you are fond of comic books, Shakespeare's Comedy of Errors or any famous comedy story then we bring to you this marker which suits with your witty and humorous personality and will work if you this for a book which suits this bookmarks.
Yeaton Help Me Bookmark will remind you about those classic cartoons who get crushed under a large monster and is very adorable. Funny Help Me Bookmarks comes in a 4 pieces and amazing present for book lovers and is a worth trying.
8. Unicorn Bird Necklace
Unicorn is considered to be a legendary creature and shown in Indus Valley Civilization and in ancient Greeks. The holy bible also describes as re'em and resembles like a half goat and half horse. Box-me-not Jewellery present this necklace for female consumers and what a heart shape unicorn design.
It has been designed with good use of zinc and alloy assuring that it will never tarnish also with stainless steel used in them. This gift will be loved by your bookworm girlfriend who can be compared with the majestic creature.
9. Home Lawrence Bookshelf
It becomes quite hectic and frustrating to see your favorite books been spread here and there in a room or in a home drawer very shabbily.
Ameriwood Home Book Shelf we are offering to all the bookworms you make a way for those larger-than-life mythological tales, to those historical books about Emperors, to the classic Indian literature and all the super hit comic books series. The 2 ladders have 4 shelves and apart from books, you can hold binders, scrapbook or any board game set.
10. NUBEE Invisible Floating Bookshelf
If you have a limited set of books and would like to keep it on a small shelf we have an option for the invisible bookshelf made by NIUBEE Acrylic floating bookshelf.
It is of high durability and remains unbroken with the use of good quality acrylic to avoid the cheap quality of bookshelf. It assures that books and cosmetics remain together and gives an appropriate space of monthly magazines, newspapers, and books and every edge has been cut properly so that it shouldn't fall making it the best present for bookworms.
11. Superman Clock with Pendulum
Superman is not just America's favorite Superhero, but a greatest cultural icon which started its journey from comic books to graduating into a TV screen with critical acclaim shows and the jumping into silver screen with popular black and white films to the 1978 cult classic Superman film starring Christopher Reeves which was loved by everyone.
Superman character across the globe and favorite costumes during the Fancy Dress Competitions. DC legend is not part of the Wall clock with a distinct motion clock with Blue Superman wall clock to entertain you.
12. Writer Keychain
What makes the book a hot property in modern literature is the gripping storyline which is meant to hook as it unfolds, characters which we can love or hate them, plot twist guarantee to give us bone-chilling experience or leaves us in splits, or struck an emotional chord with us and the recommendations given by readers on various platforms.
Kit's Kiss Writer Key chains are meant to cater writer and readers with terms and objects related around the art of storytelling.
13. Roy Kirkham Book Lover Tea Cup and Saucer
A voracious reader is someone who lives and breaths books and can be hailed as a person who is a literally married book and dedicated all his/her life in discovering different facets of this world. Bibliophiles are completely surrounded by books and can give you the best suggestion to inculcate the book reading habits in you.
Roy Kirkham presents to the cup and saucer set which looks it has created in the library and observing the look of several bookshelves. It has made in Great Britain and safe during microwave and dishwashing.
14. Home hot Bed Covers for Book Lovers
Who need friends when you have a company of different genres novels meant to entertain you and skip all kind tensions. Home hot present this blanket made in keeping your library and illustrations of a cat sleeping on the shelf qualify it to be handsome present for bookworms.
If you are a self-confessed nerd and willing to offer to appeal to an academician in you we suggest this throw blanket. These blanket are made of superior quality polyester and remember to avoid bleach so that it shouldn't damage the quality of this cloth.
15. Knock Knock Personal Library Kit
If you are a hardcore book lover and like to keep a check on a book which you have read and plan to read it in the future. We have something to offer you people called Knock Knock Personal Kit and no worries in losing them when you have this kit.
It is meant to retain the old fashion library set and figure out and with a classic bestseller. The kit has a date stamp, pencil, Stamp Pad, and checkout cards makes it a superb gift for book lovers.
16. Yonor Wooden Thumb Page Holder
3 set of page holder is making waves for the distinct way of pausing the flow of storytelling and no attaching any oily crumpy bookmark to spoil the pages of books. Yonor Wooden Thumb Page Holder ensures you don't flip the page with oily hands and keep it very much tide. If you are planning to shelf out money for this then please try out before purchasing it. Also, due to small in size children can use it and makes it one of the best presents for book lovers.
17. Spoons for Booklovers
Boston Creative Company LLC presents to you this beautiful looking spoons which goes with a quote like Drink Tea Read Books Be Happy which suits the carefree life of book lovers who like to engrossed in any heartwarming fiction-non-fiction stories.
This superior quality of engraved spoon looks very cute and use it while having your favorite meal. This spoon will appreciate by bookworms for this simple and relatable gifts and will impress them. Students who will be appearing for exams will connect a lot with this quote.
18. Fred Finger Print Bookmark
Fred Finger Print bookmark is meant for all those book lovers who want to hold their interesting stories and feel this holder will appeal to them. Fred Finger Print is wonderful foil and ensures you enjoy every chapter of books.
Just a snap your finger around the book and put it from where you left the story and click for war as well as peace. This fingerprint is made of durable silicone rubber and qualifies as a tailor-made present for book lovers.
19. Venese Colors Book Folding
There are so many different kinds of lamps available in the market meant to woo different sections of consumers. Vesee Mini 8 presents book folding lamp which is pretty different from the breed of lamps and will go very well with hardcore bookworms.
These lamps come in 8 different colors and can be used up to 5-8 hours along with USB rechargeable wireless and can be recharged any time. The cover is made with high quality of grain leather and shines at least 360 degrees.
20. Eco-Fused Apple Leather Book Cover
I-phone users know very well what it means to carry these handsets and why it is more than the social status of having it. Eco-Fused with Encylopedia book phone covers looks perfect to carry and hide your phone to protect from rains, winter, and theft.
The vintage style faux leather gives it a retro feel to it. This mobile cover is designed exclusively for I-PHONE 6 and allows to function of various ports, camera functions, so user can't remove it while charging or for taking a picture.
21. Literati Club Pride and Prejudice Book Scarf
Scarfs are always considered to add another stylish statement and with the various designs available you opt for an option. Literati Club brings to you these scarfs with quotes truly meant for someone who loves grammar, vocabulary, sentences, words, phrases.
These scarfs are in Los Angels California, the USA with fine fabric finish on them. Book Scarf is well suited for any occasion and can be reusable with an inspirational quote which enough to get an intellectual feel to this cloth.Buy On Amazon
22. Jane Austen Books Coaster Set
Jane Austen is one of the most celebrated authors of English Literature with so many classics like Sense and Sensibility, Pride and Prejudice and Emma and some of them were published to post her demise.
She is a stalwart and even today remains favorite for her innovative and brilliant storytelling method. If you are a true blue fan of hers we have something to offer called Jane Austen Tea Coaster made with neoprene material and excellent matte finish and you can wash it with a slight use of detergent.
23. Harry Potter Kindle Books of Spells Cover
If you are a true blue Harry Potter buff and read almost all his iconic books then this item is meant for you. Harry Potter Hogwarts House Themed Colors which has eReader case and it comes without a rear power button.
it is made of high quality of materials especially sourced from Great Britain and falls under the umbrella of Klever Case and it is very lightweight, durable matte finished and with great internal holder quality with waterproof makes it even more worth it. A classic hard book to cover your important things.
24. Earrings for Book Lovers
Are you looking out for some cool and makeover for your dazzling ears we this funny and unusual earring which has quotes like Chapter One and The End to display the hilarious side of your personality and is highly recommended for someone who wants to get rid of cliche and same old boring looking earrings this season and this one fits the bill.
Why opt for any random choice when you this different earring handmade in the USA and would look even greater if you gift-wrap it.
25. Kate Spade New York Book Canvas
Hey, you female nerd if you think you are lacking in generating oomph factor to your personality and apart from clothes you need to little bit of homework to grab male attention.
Kate Spade one of the world largest American fashion and luxury brand and has been in action since the last 26 years has brought to you this bag which has an illustration of 7 books and would go perfect with your reading habits. Kate Spade New York Canvas Book Tote and allows all the things to fit in.
This is our list for some of the suggestive gifts for book lovers and we are sure bookworm will appreciate your selection, efforts behind brainstorming items meant to woo them.