Last updated on June 3rd, 2022 at 02:30 am
Music is one of the most iconic inventions of mankind. No one knows or really talks about how it came into being but it dates back a very long time into civilized history. Music is often considered more than just entertainment or mere time pass. It's seen an exquisite form of art that can be enjoyed by many but only mastered by a few.
This made music extremely popular in today's world, especially among youngsters. Not only do they want to enjoy it but also be able to create their own pieces. Whether it's for themselves, for recognition or any other reason, musicians are on the rise and it's becoming a viable career option. However, not everyone is so well versed in music and if you're looking to get a nice gift for your musician friend, your confusion is not uncommon at all.
But we've made some very thorough research and came up with a list of very unique and creative gift ideas for musicians.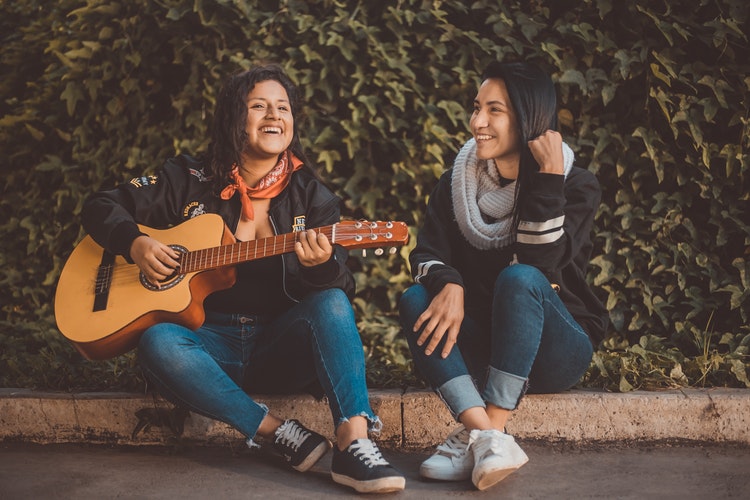 Recommended Gifts For Musicians
1. Adjustable Hand Exerciser
Music might at first glance look like an elegant form of art that doesn't need a lot of physical work but playing instruments does require a considerable amount of hand power and stamina. This hand exerciser would help them strengthen their grip and strength while being extremely compact.
It's a very handy tool to carry around for any musician as if they intend to play a lot of instruments, they're going to have to keep their hands in shape.
2. Concert Ear Plugs
While concerts are an amazing place to be for any music lover and almost feels like a heaven, the loudness with which music is played there could be harmful to the ears, especially when exposed to it for a long time.
These ear plugs have an attenuating filter that will help reduce the loudness without actually messing with the quality of the sound making these perfect for any musician or music lover who goes to concerts.
3. Cell Phone Acoustic Amplifier
This is a very unique product that amplifies the music coming out of your phone without needing any extra power or wiring. It's a structural process and you just need to place your phone in the given slot to experience the effect.
Even when not in use, it acts as a fantastic phone stand and a great decorative item that will go beautifully with any work desk.
4. Songwriter's Journal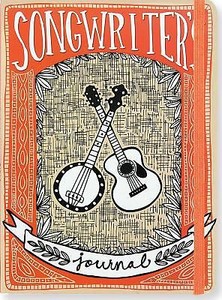 This is a book that would be every musician's dream. It lets you write your own songs with all the necessary indentations and even has its own set of occasional tips from other famous song writers.
This is a great way to encourage a musician's creativity and prompt them to go further and create their own pieces. It will make for a really nice personal gift.
5. Vinyl Record Storage Holder
The methods of listening to music might have dramatically changed over the past few decades but the old records are still a nostalgic roller-coaster to any music lover or musician which is why you will often find them in their homes.
Why not give them a better way to arrange those and showcase their love and passion for music with this glass and wooden record holder that can hold multiple records while also being amazing to look at as a decorative item.
6. Solder-less Custom Cable Kit
Often times, musicians and especially beginners might find themselves performing in not so ideal situations. This kit of cables will make it a lot easier for them to plug their instruments in otherwise unreachable places.
Their different angles give them the versatility to adjust to different locations or lengths of cables. It's a very handy set of tools to have in a musician's possession.
7. Wooden Musical Box
This is a very compact box that can be used to create your own music and then play the melody. It works as a great way for the musician to show their own love towards someone by creating a piece of music for them.
The box produces fantastic music and would be a treat to listen to your own music come to life through this little thing. It's an adorable gift that any musician would love to have with them at all times.
8. Piano Themed Doormat
Music lovers are often proud of their habits and they really wouldn't mind showing off a portion of their love and passion for music. This doormat is the perfect way to give a musical vibe to any house.
Sure, it's not much in terms of utility but sometimes a symbolic message goes a long way and this is one such case. This doormat is a great way to let people know just how magical of a place they're about to step into.
9. Dragon Heart Guitar Pick
While it's true that the quality of the guitar and the skill of the musician playing it are the primary considerations for anyone, their guitar pick might be just as important to the musician. It tells a lot about them and a personalized pick is something every musician always has with them.
This dragon heart guitar pick is not only great to look at but is also made of high-quality material, sturdy and will last a very long time. It's personal and it will always remind them of you while playing with it. Your friend is certainly going to appreciate this.
10. Blackstar Guitar Combo
While a guitar can be used by itself for beginners, anyone hoping to go higher and create professional level music need better equipment and this mini amplifier combo is the place to start.
It lets you set the gain levels, volume, EQ and even set delays. It's easy to plug in and not too heavy so it is fairly easy to carry it around. This is the perfect gift for anyone who is enthusiastic about learning to create better music.
11. Guitar Pen Holder
While it doesn't improve their music experience in any way, it is still a very nice and unique little tool that serves as a decorative item on their desk. It sports a little metallic barrel that can be used as a pen stand and beside it a little statue of a man with a guitar in his hand.
It looks great and is a fantastic addition to a musician's desk not just because of its looks but also because of what it represents about them to anyone who comes to visit. Convenience and elegance packed into one can never make for a bad thing and this is a great example of that.
12. USB Mix-tape
This is yet another old-fashioned way of listening to music. Similar to records, cassettes were used to create mixtapes for friends and loved ones, comprised of their favorite songs. These were extremely personal gifts that have always been loved especially in the days when music was not so easily accessible.
While that is no longer the case with music today this would still make for an incredibly personal gift. While not using the same technology as cassettes, has the same look as them. It gives a personalized and exclusive feel of the cassette while having the comfort of USB technology.
13. All-in-one Karaoke System
Karaoke is like a more open and friendly way of celebrating music on a special occasion. This All-in-one system gives you everything you need to set up a Karaoke party right in your backyard.
This is an amazing gift to any musician as it not only gives them a platform to showcase their skills but also gives them the option to turn their house into a musical paradise with all their friends and family.
14. Piano Themed Socks
These socks by Foot Traffic are some of the finest socks made of extremely high-quality materials you can ever find on the market. Add to that the amazing theme of a piano keyboard they have going here and you just got yourself a very subtle yet attractive gift.
A pair of these would serve them for a long time and will be sure to remind them of you and how much you value their presence in your life. They are a great way of connecting two people to come even closer.
15. Coffee Mug With Guitar Handle
Coffee is perhaps another invention that is on par with music in terms of the effect it had on people's lifestyles. So, it wouldn't be much of a surprise to find out that a musician would also be a big fan of coffee.
For such people, this would be an amazing gift where the utility of a very high-quality ceramic coffee cup meets with the personalization using a music theme. The cup's guitar shaped handle would be a good blend of the two things they love and only enhance their coffee experience.
16. DOSS Wireless Bluetooth Speakers
A good pair of speakers is almost a necessity for a musician as they would also be someone who enjoys listening to music. But a good speaker that is also stylish and has a special touch to it is what they would truly enjoy.
This Wireless speaker from DOSS has a very modern look to it with the touch interface and not only produces high-quality music but is also very convenient to use. This is something a musician would certainly appreciate as they get to carry it around and use it whenever they feel like.
17. Keynote Decorative Throw
Throw blankets are usually used to prevent dust from forming on precious furniture or instruments but sometimes also as decorations. This one perfectly does both the jobs as it looks stunning and the colors do a pretty good job of hiding the dust.
The cloth is made of extremely high-quality cotton and is perfectly washable. The color choice and the design look stunning and this throw blanket can perfectly cover up all your instruments and do so while looking amazing from the outside.
18. Suitcase Turntable
Turntables might not practically be the best way of music consumption but for a musician they are certainly a treat to be around. If not for the nostalgic trips, they would at least get to listen to their favorite old records without having to look for that music all over the internet.
This is obviously a great gift for any musician but what makes it even better is it's capable of playing music not just from records but also from other modern sources like Bluetooth devices. It adds a retro look the home while being perfectly capable of modern tasks.
19. The Musicians Way
When it comes to music, one can always get better and come up with more tunes to add to their collection. This is how the music industry has grown so big and so popular. And because of that, in the modern day, there are a lot more resources available to do just that.
This book by Gerald Klickstein is a great resource for anyone with the resolve to get better. It gives various tips, techniques and experiences to not only help you augment your learning process but also give you the much-needed motivation to go about it every day. It's a must have book for all musicians at it could very well be the key to propelling them to the next level.
20. Cassette Pillow
Music is very capable of filling a room with a lot of fun and bringing out the joy in a person. And if you're looking for a gift for a musician, trying to find something similar might not be such a bad idea. This pillow fits that case perfectly as it looks similar to a cassette mix tape.
The pillow comes in some very bright and vibrant colors that would just add a lot more flavor to the atmosphere just like good music. This is by no means a fancy gift but it's definitely something a musician would appreciate.
21. Guitar Pick Punch
What do you do when you get tired of using the same guitar pick for months at a time? You could buy a new one sure, but this guitar pick punch will let you design your own picks at the comfort of your home so that you can always have an attractive pick at your disposal.
Anything like an old credit card can be used to shape the pick and it would work perfectly fine. This also comes with a small pouch to carry the pick around.
22. LED Clip Lamp
This is one of the most useful tools you can have in your backpack for anyone and especially for musicians. It's not uncommon to face lighting problems when they are trying to compose their lyrics or trying to play an instrument.
This clip lamp can be easily attached to any think surface or just placed flat on a table and the stand is adjustable making it easy to choose the perfect angle depending on the person.
23. DJ Controller
DJs are certainly one of the most praised and sought-after professionals when it comes to music industry and for a very good reason. Combining good music with personal style takes a lot of practice and if your musician friend intends to train as a DJ then this controller would be a great way to start.
It has all the features a DJ would need and its beginner friendly. The key layout is similar to a professional board and this would be the ultimate way to get into the world of DJs.
24. Piano Mat
This is a fantastic toy for kids and adults alike. If your musician friend has a child and they are looking to introduce them to the world of music then there is no better way to start than this piano keyboard mat.
The keyboard comes with different modes that lets the kid play or record their own musical piece by dancing around the keyboard. This would be an amazing tool for them to teach their kids some basics about music while still keeping it extremely fun.
25. Condenser Microphone
Whether it's for playing their instruments or singing, a musician is one of those people who needs a good microphone without question. If they like to perform, in front of an audience or just getting started with their friends in the free time this mic is a great beginner option for professional level recordings.
The microphone comes with a windshield and a stand making it easy to set up and ensure top notch quality right from the get go. It's one of the best gifts you could get for a musician.
26. Guitar Amp Key-holder
When buying a decorative item for a musician, it might not be such a bad idea to make it something music themed, something that would represent their personality and an indication as to where their spirit truly lies.
This key holder is made to look exactly like a mini guitar amp and when people realize it's just a key-holder they are certain to marvel at its amazingly convincing design. Hang it up near the front door and it becomes a sign that screams music all over the house.
27. Electronic Drum Kit
Drums are an integral part of modern music and while they aren't for everyone, they certainly are something every musician would want to have in their arsenal. If not for what they add to the music itself, at least for the style factor that they offer.
This drum set consists of 8 pieces including a kick drum and a kick pedal giving you everything you need for an optimal performance including the cables, power supply, drum sticks and keys. It also has a built-in player to have it play along with you.
28. Distortion Pedal Bundle
Distortion pedals are one of the more notable yet simple devices used to refine a guitar's performance according to the user's needs. It lets you adjust the highs, lows and even the gain. It's a must have for professionals and is anyone who plans on becoming one.
This is fairly compact and works on both battery and plugged power so it's extremely portable. It provides an extra layer of options as to how you can vary your music. It's a dream gift for any aspiring musician.
29. Eye Mask Headphones
This is one of the most unique products in the market when it comes to music. This eye mask is made of some very soft and high-quality material making it very comfortable to wear for long sessions and make it easy to sleep by blocking the light.
What makes this even special is the built in Bluetooth headphones that lets you listen to music in the most comfortable position you can imagine while slowly falling asleep. A musician or a music lover would absolutely adore a gift like this.
30. Legends, Icons & Rebels
When it comes to music and musicians, they have a connection that goes well beyond that of a classic art. Their connection extends to all music and fellow musicians alike. This book represents the best parts of music in a beautiful way.
It consists of some of the best songs and musical pieces to be ever composed and also has short excerpts of experiences and tips from some of the most famous musical artists from across the world.
31. Wooden guitar picture frame
Frames are used to save the best memories of people as photos inside them. They not only act as great reminders of what they felt during those moments but also how important they are to them.
This nostalgia and show of love can be taken a bit further with this guitar-shaped frame. This can hold up to 6 pictures of the various size and in addition to that it also represents a very important part of the owner; their love for music.
32. Music Stand
While doing a performance or simply practicing it could be quite hard for any musician to keep track of their notes and their instrument at the same time. This music stand will help keep the notes steady while the person can focus on playing.
This stand can also be folded completely to fit in a small bag making it extremely compact, especially when compared to other similar products. It's therefore very portable and can be used almost anywhere without too much hassle while carrying it around. Make your friends music experience a bit more convenient with this thoughtful gift.
Musicians are certainly going to be up there with the most passionate people in the world and for a good reason. Being a good musician requires a level of dedication and an unwavering will that very few are willing to work for. It only ever works if the person truly enjoys music and feels the depth, complexity and beauty in it.
This is what makes choosing a gift for musicians so hard. Without having the luxury of sharing their passion, it might be quite hard to recognize what would mean a lot or add a certain level of value to their life as a musician. But with considerable research, we have put together the above list of gifts for musicians that will hopefully satisfy you.