Last updated on June 3rd, 2022 at 02:01 am
HBO's Game of Thrones has garnered the cult status within a short span of time, due to the impressive narrative, stunning performances by the actors, larger-than-life visual effects and a brilliant subject and the best Game of Thrones Gift Ideas would add more credibility to this esteemed property of HBO channel.
GOT has been adapted from the George A Martin's series of novels, A Song for Ice and Fire, the first volume of this cult show.
GOT's characters have become world famous for different reasons and their fans have tried to emulate them in their day-to-day life. In India, youngsters deeply admire this show and according to few experts, GOT has been torrented a lot and watched by legion of fans as it is clear abandon from these cringey and embarrassing Indian daily soaps.
Bollywood celebrities like Amitabh Bachchan, Shah Rukh Khan, Deepika Padukone, Alia Bhatt and many more also adore this US historical fiction TV series. Social networking sites are filled with several GOT fan pages, where the fans post images and videos of Game of Thrones, and people discuss the previous and upcoming episodes, how it will impact the story and best Game of Thrones Gift Ideas on their favorite occasion.
In India, a couple based in Gujarat dedicated the theme of their wedding on this legendary show and a man from Mumbai working in an IIT firm made news for organizing GOT theme birthday party. A 25-year-old Pakistan waiter Rozi Khan was trending on the Internet due to sharing a resemblance with actor Peter Dinklage who plays the antagonist Tyrion Lannister in the show.
We will discuss best Game of Thrones Gift Ideas for their self-confessed fans who flaunt it like a pro and how you can make them feel more special.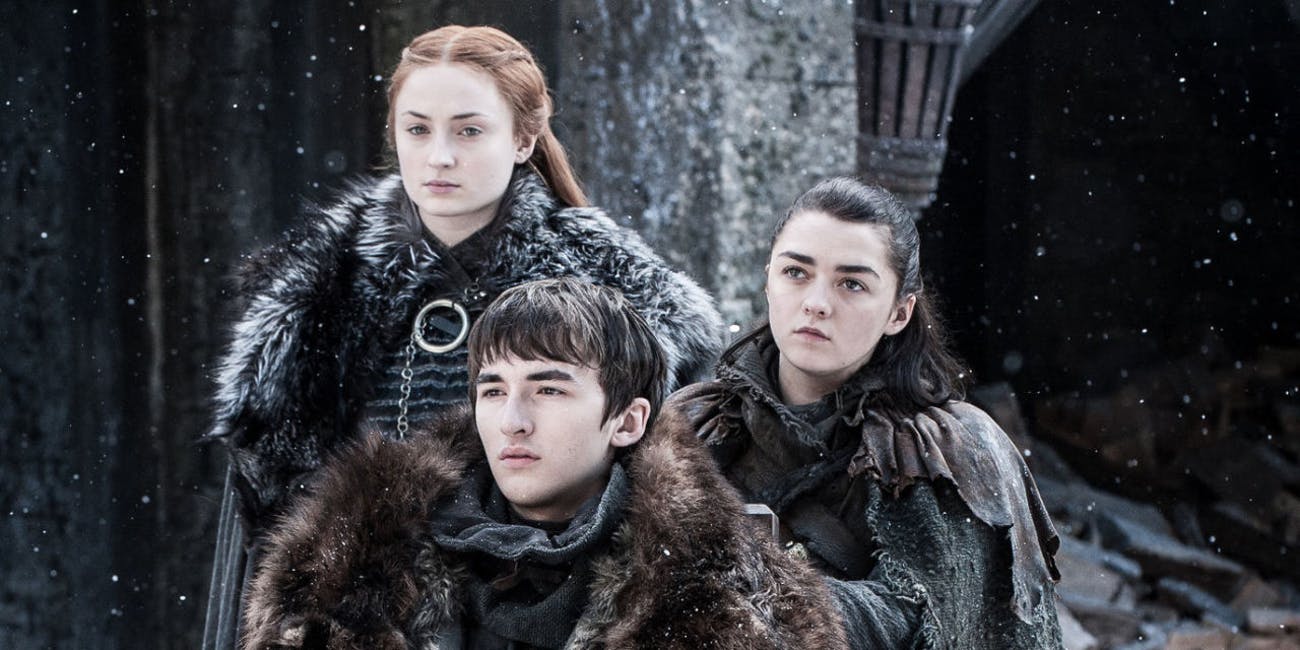 Game of Thrones Gift Ideas
1. George Martin's Fire and Blood : 300 years before Game of Thrones.
George Martin's book is about Targaryen History and how they survived the storm called Doom of Valyria. The book is definitely worth reading for all the GOT fan who are keen to know prequel of the epic saga and what could be better then Targaryen warlords and their history, how they came into existence and the civil war which separated the clan apart. The book has received rave reviews from various international media house for it's gripping storytelling and wonderful illustration done by Doug Wheatley.Buy On Amazon
2. Dragon symbol Lunch Box
Do you wanna your sibling, cousin or child should inherit the same enthusiasm for GOT episodes? and qualify them to be a part of your in-home GOT Fan Club?
This lunch box by Posh prints is a stepping stone of such phenomenon with dragon image placed on the tiffin box with the famous dialogue Winter is coming on it. This lunch box would stand him/her apart from the children since it is inspired by none other than GOT. It has can make a space for burgers, wafers, fruits easily.Buy On Amazon
3. Game of Thrones theme women shoulder bag
Women are you bored with those non-glamorous shoulder bag which looks regularly and won't add much to your already charming personality. Women Sling bags brings to you the shoulder bag with a GOT twist and called Female Sling Bag for fashion casual which can store your drinking and other necessary belonging with ease along with single zipper it looks stylish and comfortable to carry. Don't hesitate to flaunt your GOT craze with a decent formal and corporate look to keep the fangirl within you alive.Buy On Amazon
4. GOT USB Flash Drive
We all have seen stationery items inspired by several pop culture events, film, artist, TV Shows, sportsman/sportswoman and several other noteworthy things. GOT isn't far behind with merchandise to look extremely cool and appealing on us.
Tribe brand has launched a series of USB flash drive inspired by the popular characters and creatures of this iconic show. John Snow USB Flash Drive is one of the sensational and classy things meant exclusively for GOTians with 32 GB and designed with silicone body.Buy On Amazon
5. Game of Thrones Tarot Card
Game of Thrones fantasy world transports viewers/readers to this era where even minute things are depicted in over-the-top way and makes us believe in extraordinary powers and magic. Similarly, Tarot card reading is very interesting to figure out what is auspicious or misfortune is bound to happen in any person's life.
This westernized form of fortune-telling has become a great career option for Indians and people have embraced it in a big way. Liz Dean's GOT inspired Tarot Cards is a beautiful gift for GOT lovers to offer.Buy On Amazon
6. 4D Cityscape GOT Jigsaw Puzzles
I am sure we all must have played jigsaw puzzles in some point of life. Jigsaw Puzzles were the real fun to have it inculcate the abilities to solve problems and improves our intelligence.
4D Cityscape comes with Westeros Puzzles which is every bit interesting and makes it a must to play in spare time and a perfect companion to accompany during the long and monotonous train journey. The Puzzles features maps and flags of key-related places due to this it makes a perfect gift for Game of Thrones fans.Buy On Amazon
7. What do you Meme Expansion Pack
There are various famous mages, quotes and jokes about Game of thrones a huge hit on social media and has been sent to family and friends in different ways and reasons.
What do you Meme ? has come up with the expansion pack meant for adults based on popular Game of Thrones characters which makes it wonderful present for Game of Thrones followers and why this is a must for any true blue GOTian. It has MEME's for seven kingdoms and characters like John Snow, Leinster and many more.Buy On Amazon
8. LPstars Game of Thrones Flags
Remember, we had different color houses during our schooling day to categorize each and every student with separate jerseys or if he is a leader then as a representative of that particular color group. Blue, Green, Red and Yellow were the classic color houses in schools.
LPstars offers seven flags dedicated to the seven kingdoms which you can place it in your household to prove how much you or your family and friends are madly in love with the blockbuster American TV show.Buy On Amazon
9. A Pop-up Guide to Westeros
GOT has the most popular show across the globe and fans have time and again display their love for this epic saga of seven kingdoms and fans eagerly wait for the upcoming season and episodes.
Matthew Reinhart has written and illustration done by Michael J Komarck gives you pop-up recreations transports you to those magic world dynasties and places in the pop up guide. The Pop-Up guide will leave you enthralled with its beautiful presentation gives you information about the characters and the grandeur of it.Buy On Amazon
10. Game of Thrones inspired socks for women and children by HYP
Imagine you are on a winter vacation with your family or friends and planning to do something different on your latest outing apart from boomerang and snowboarding, skiing and ice skating plan to place something different at your luggage bag.
HYP presents a range of colorful socks featuring quotes from this iconic show. Post a picture with sweaters, sock featuring quote like Winter is Coming and snow falling in the background is bound to receive you around 3-digit likes and comments on your social media account.Buy On Amazon
11. John Snow Canvas Wall Decor
Wall Art depicting different themes has always been a collector's delight and people have purchased it to make their home decor look more beautiful than ever. If you are die-hard Jon Snow fan and aspire to adopt the same and swag in real life then this wall art is a perfect gift for you.
Jon Snow Wall Art by Emin Decor has been made water and dust free ink along with well-coated in eco-friendly and durable colors and scratch proof canvas makes it truly adorable.Buy On Amazon
12. GOT Sculpted Dragon Egg Candles
Do you wanna gift to your GOT fan sibling or friend something unusual and relevant stuff on their birthdays. Well, Insight Collectibles presents you Dragon Egg Candles for those GOTians who want make their bash extra special with these pair of candles.
What makes them a recommended one is the owned by the diva Daenerys Targayen portrayed by the very charismatic Emilla Clarke and voice-over by herself in the game show as well. It is part of Game of Thrones TV series merchandise by HBO channel.Buy On Amazon
13. Flash Trees John Snow Christmas Sweatshirt
Give your winter wardrobe a Game of Thrones twist with this sweatshirt featuring the hero Jon Snow played by the talented Kit Harington's face on it making these dress the best present for Game of Thrones fans.
This sweatshirt by Fresh Trees looks very sexy with the best quality printed in USA and simple design makes it even more beautiful. During washing, please ensure you use cold water and air wet dry so that it shouldn't damage the sweater. Jon Snow theme sweater is a perfect gift for GOT lovers.Buy On Amazon
14. GOT Inspired Photo Booth
Imagine, if you got this golden opportunity to look like those characters at least once in a lifetime. I am sure you will do anything to relive like Jon Snow, Hodor, Leinster, Taregyen along with those popular lines in the background.
Musykrafties presents you photo booth featuring the popular characters and quotes as Photo Booth in your Game of Thrones Theme Party to be fulfill your dream as to become one of the characters and posting your fanboy or fan girl pictures on social media account and stays in real houses.Buy On Amazon
15. GOT Pewter Baratheon Crown Top
People love to hate Leinster in a big way and it is undoubtedly the most well-received and well-edged character in the saga. Game of Thrones merchandising by HBO channel brings to you this Pewter Baratheon made as a tribute to this short antagonist and is a highly recommended someone who is a big fan of this character and would like to have it on their kitchen. It is made if ceramic base with crown top and quote like Hear Me Roar makes it the best gift for Game Of Thrones lovers.Buy On Amazon
16. Game of Thrones Zipper Bag
Once a GOT fan, always a GOT Fan and with this suitable quote we bring you this Game of Thrones Zipper Bag to keep a small memory of that magnum opus.
Its a well-known fact that GOT fans love to carry and treasure those merchandise or say gifts to cherish the memories of an iconic TV series, so this simple looking zipper bag in which you can keep all the necessary items such as cellphones, books, notepad, pens, ruler and other essential things.Buy On Amazon
17. Candy Toy Gift Basket by Cheeky Monkey
Age group of Game of thrones admirers varies from a 18-year-old to 78 year old. This iconic show has given so many memorable characters which will stay in public memory at least for the next 25 years.
Cheeky Monkey latest offering Game of Thrones Gift Basket is the most beautiful present for Game Of Thrones fans giving this winter. Gift Basket contains all the items which is highly inspired from the classic like a Dragon Goblet, Dragon Glasses and various others which you can gift on the upcoming Christmas.Buy On Amazon
18. Bath Robes for GOT lovers
Do you wanna flaunt your undisputed love for GOT in an unusual way. Well we have the sexy bath robes from the GOT merchandise which nothing but a beautiful gift for GOT lovers due to the image of Stark drawn behind the back of robe as a symbol of being a true GOTian. Due to the long sleeve and designed beyond the knees makes it a perfect and wonderful looking bath robe. GOT Simple and Stylish makes it the best gift for the fans. Buy On Amazon
19. Rabbit Banaka Sigil String Lights
Diwali is around the corner and you've been brainstorming about how to make it so special and different from the previous years. Game of Thrones merchandised Rabbit Tanaka Sigil String Lights is the best option for the unique home decoration. GOT cult is becoming strong day by day with more and more people adding the GOT tadka in their party. These string lights with the images of illustrious dynasty is the finest example of amalgamation between great Indian festival and the cult non-fiction epic saga.Buy On Amazon
20. Desired Cart Wine Bottle, Glasses and Cutter
Desired Cart presents the delightful the set of GOT themed Wine Glasses, Bottle and Opener to enjoy while watching Game of Thrones. Lannister drinking wine and his roar is one of the hallmarks of GOT and has been loved by the lexion of fans.
These wine glasses will leave an impressive image about you and looks adorable on the tray set while serving the wine. Jon Snow and Lannister friendship can be compared to the evergreen duo of Munna-Circuit and they will always remain a legend.Buy On Amazon
21. Chelsea Monroe Cassel Cookbook
George R R Martin's A Song like Ice and Fire and the phenomenon TV show Game of Thrones inspired cookbook by the Chelsea Monroe Cassel and Sariann Lehrer called A Feast of Ice and Fire all the mouthwatering dishes set in the backdrop of this magical world and those larger-than-life seven kingdoms mentioned in the book.
This cookbook has been created with full research done on the recipes mentioned in those series and you can imagine yourself having a sumptuously meal at Winterfall with Jon Snow and Lennister.Buy On Amazon
22. Fleece Blanket
HBO's most celebrated property is Game of Thrones and the channel leaves no chance to encash its popularity on various portals and through merchandise which is a big hit and has proved to be a great source of revenue for the famous movie channel.
Fleece Blanket is another offering from this iconic show and it proves to be a great decision. GOT Fleece Blanket is made of good quality of polyester and please remember while washing don't apply bleach as it will spoil the blanket very easily.Buy On Amazon
23. Hodor Glasses
Hodor as a character has been regarded as the most cutest character in this epic novel fantasy. Fans heart broke when the character sacrifices his life for the young stark and it left many with moist eyes.
Hodor, a giant-like creature is known to utter one word which is his name Hodor, which became fodder for several memes on the Internet. Hodor's backstory is very touching and we tend to understand how he transformed into a gentle giant. Alder House Market Vodka Shots is a beautiful gift for Game Of Thrones lovers.Buy On Amazon
24. GOT DVD Season 1 – 7
A true GOT fan lives and breathes the show every moment and can narrate you the entire seasons right from the first one to the seventh one with spoilers and might lose your interest to give a try for this show.
Well, keeping that in mind HBO presents DVD of all the 7 seasons to understand the show and analyze why this show has such a cult following everywhere. Basically, the DVD of GOT to re-visiting their favorite episodes and some of the iconic Game of Thrones moment.Buy On Amazon
25. Daenerys Wall Art
I am sure most of the boys have a massive crush on Daenerys Targaryen and why not because of her beautiful face and strong characterization makes the eternal heartthrob among the fans.
Boys will love this 19th Century Wall Art depicting the dictionary prints shadow of her face with the popular quote "You're A Dragon. Be A Dragon." This Print Art is made in USA and looks perfect in house and office. Also, the item won't come with a frame and it has been shown how beautiful look in a frame.Buy On Amazon
26. Handmade 2 Coffee Mug
TurtleRok one of the leading producers in handmade coffee mugs is based in USA. The company's latest offering coffee mug with dialogues like My Sun and Stars and Moon of My Life looks with the complete GOT effect imprinted on them.
There are various these coffee mugs won't disappoint like it can be used in a microwave and oven. Dishwashing is the most preferable one and avoids thinking to wash it with hands. What makes even more special is a bit of imperfection which is missing in ceramic ware mugs.Buy On Amazon
27. The lands of Ice and Fire by George Martin
Remember, we use to get ATLAS book in which we can unravel about the different parts of the world through the map. These free gift from milk powder was a huge favourite and remain a permanent part of every child's valuable collection.
George R.Martin's book The Land of Ice and Fire and Maps from King's Landing to Across Sea is a perfect gift for Game of Thrones fans and where those kingdoms are situated and so on. These fantabulous set of maps is wonderful to present for Game Of Thrones lovers.Buy On Amazon
28. Alpha Awards Game of Thrones Cutting Board
There is a wide range of cupboard in the market based on different themes and colors appealing to the consumers in a big way. GOT phenomenon has caught the attention of cupboard making brand called Alpha Awards has come up with cupboard with the image of Stark and quote Dinner is coming which is said very after a long and tiring day in the office. Made of bamboo this stark cupboard will make you a laugh with the kind of design and children will like this a lot.Buy On Amazon
29. Dark House Deluxe Iron Throne Replica
A monarch sitting on a throne has been a popular concept in both Indian as well as Western Mythology and History. Iron Throne of this epic series has become very popular and several GOT fans are eager to look the iconic Iron Throne which can be a good piece of set-up in a living room or a bedroom or living room. This throne is a most relevant and amazing gift for Game of Thrones lovers Buy On Amazon
30. Game of Thrones Cat Coaster
Game of Thrones has now become an integral part of our pop culture thanks to their larger-than-life presentation on dialogues which has become part of our day-to-day conversations.
GOT fever is everywhere around the world and keeping that in mind HBO has brought out another stuff from their merchandise to the fans and one such is Cork back coasters set which would look amazing in your kitchen. This gift will relate to someone who've been following the TV series closely and can give you interesting trivia about it.Buy On Amazon
31. Jon Snow Costume and Wig
Participation in Fancy Dress Competition has always been fun as we need to appear different personalities and exhibit our talent by playing narrating their favourite dialogues. Jon Snow, the protagonist has become a cult favourite amongst viewers, so why don't pay tribute to him.
Allura presents Jon Snow costume along with wig for men, and with a shield, you have already transformed into the handsome hunk. Due to the usage of MatteSilk Fiber, the wig is soft, partial thick, realistic and comfortable to wear it. Buy On Amazon
32. Game of Thrones Show Collector's Edition
It's always interesting to know what goes into making for your favorite feature film and TV show. YouTube has so many videos about behind the scenes of the film and what goes into this process. Behind the scenes video is perfectly edited for viewers and it is fun to watch during leisure time.
HBO DVD of the making Game of Thrones show is the most valuable present for GOT fans to know what actors felt while shooting certain scenes, how the story got developed and other important aspects.Buy On Amazon
33. Game of Thrones Monopoly
We all have played Monopoly board game in our spare time. It's fun and interesting to inculcate the entrepreneurship ideas in our mind right from a small age.
Monopoly games bring to you their latest addition based in the backdrop of Game of Thrones with the legendary lands of Westeros and as a player, you can purchase or sell them of those seven kingdoms and along with a musical stand which plays the iconic theme music of GOT qualifies this to be a tailor-made gift for GOT fans.Buy On Amazon
34. Dragon Crest Goblet
Whenever a filmmaker decides to make a movie based on mythological or historical subjects, he/she needs to be extra-cautious when it comes to production, they need to do detailing about each and every aspects so that it shouldn't look misfit on celluloid.
Mughal-e-Azam, Razia Sultana, Baahubali, Lord of the Rings, Narnia, Gladiator are some of the classic cases of films which were loved by the audience as well the critics. Have you noticed the drinking glass which characters use? Well, Dragon Crest brings the multicolor goblet for GOTians.Buy On Amazon
35. Khalessi, Daenery Targaryen Necklace
Daenerys Targaryen necklace pendant has become extremely popular since the character wore it an ample number of times in the show and due to this many females want to own these egg dragon pendant to add more glamour to their personality.
Wearable Treasures is offering this dragon egg GOT jewelry in various colors and metals for the customers. The popularity of the neck ring can be compared with the popular hanuman mace necklace worn by superstar Salman Khan in Bajrangi Bhaijaan due to which several fans spotted wearing it.Buy On Amazon
This is our list of some of the best Game of Thrones Gift Ideas for its die-hard fans who have been following the epic saga for a long time. If you are a book lover then catch the novel series on your nearest book shop. This April HBO and Star World will air the last season of GOT, so don't forget to watch this finale season of this superhit show.