Last updated on June 3rd, 2022 at 10:20 pm
College, for most of us is the most memorable part of our lives. It is by no means the easiest or the most comfortable but it certainly has a way of instilling a vigor in us that makes facing challenges a lot more fun and rewarding. But too much of it might get very exhausting really fast. Which is why college students need something to refresh their lives once in a while. Perhaps a good gift on a special occasion will do that job just fine.
Whether it's their birthday, Christmas or any other special occasion, if you plan on buying gifts for a college student, you want it to be something that could help their college life by complimenting it in some way or at least add some value to their daily life. This would not only greatly improve their quality of life but would also work as a great reminder of the love and care you always show towards them.
If you're looking for some great gift ideas for college students, then we've made a list of 23 gifts that would meet the above-mentioned criteria and would make it a lot easier for you to choose a gift and the student to improve their life.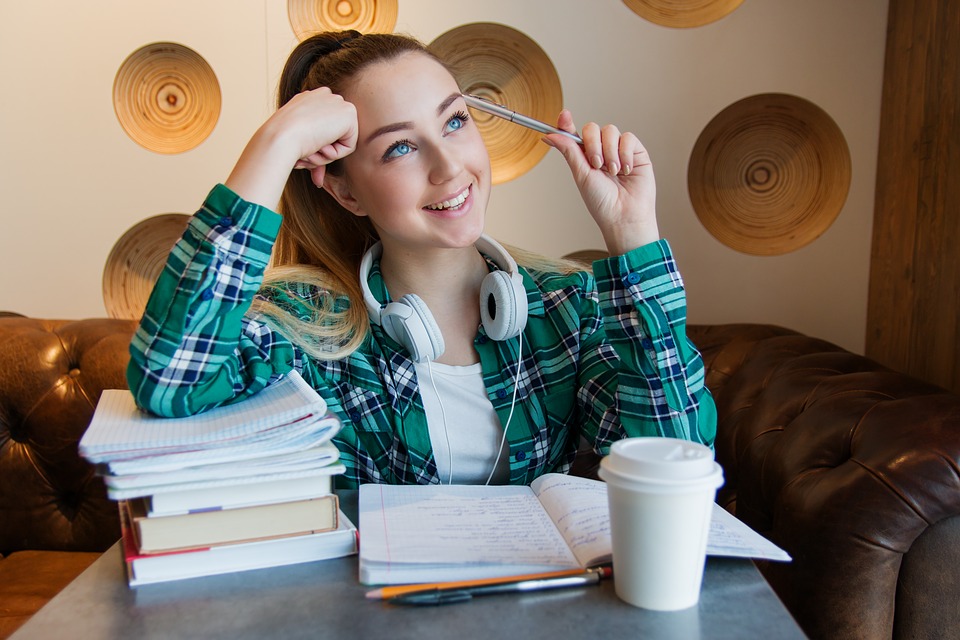 1. Bluetooth floating speaker
Pool parties are some of the best ways for students to take a break from the hectic schedules of college life. And like every party a pool party needs some good music to get that exciting party atmosphere. But the biggest challenge that comes with music at pool parties is that they often have to sacrifice music quality by placing the speakers away from the pool to avoid any water damage.
This Bluetooth speaker completely eliminates the problem as it's 100% waterproof, can be floated in the pool and will be completely fine even when subjected to a lot of water splashes. This high resistance means it would also work as a great speaker to take on camping. As a speaker designed for rugged use, it has very high-quality build and would make for a great gift not just for the person you're giving it to but all of their friends as they will be having a blast with this one.
2. Portable Hammock
Getting proper rest is a must for every college student. With so much work, both mental and physical being done every day, the time they get to relax should be as comfortable as possible. A hammock has been a very popular option to take some quick naps or do a relaxing activity like reading while lying down.
This portable hammock is a great gift that will let the student sleep pretty much anywhere indoors or outdoors in a very comfortable position. It can also be easily packed in the form of a backpack and carried around easily. This is a very cool gift that every college student would love to get and will be using throughout their college life.
3. Reusable smart notebook
This great invention combines ultimate comfort with doing good for the environment. A student would have to take a lot of notes. A pen and paper are the most used but also quite cumbersome to carry around. Not to mention all the damage they do to nature because of mass production. A relatively easy solution to all of that is this smart notebook that lets you convert all your pages and the content on them into digital information and save them online for future reference.
All pages in the notebook are completely reusable and will not only save a lot of space but also time while giving a lot of comfort and convenience to the student. And while you're at it, you also make them an active participant in conserving the nature. This is an excellent gift for college freshmen.
4. Smart Band Fitness Tracker
One of the most important but also one of the easiest things to ignore in our lives is our health. It's easy, especially for a college student to get carried away with all the work around them and take a pass on healthy habits. While this might not have any immediate effects, such continuous habits will certainly start to take a toll on their body without them even realizing it.
This Fitness tracker makes it a lot easier to keep track of all the vital aspects of maintaining their help by using different sensors to monitor essential things like heart rate, sleep and activity levels. This would be a very nice gift to help them keep track of their body's state and encourage them to take proper care.
5. Book clip light
When it comes to studying, there can never be a set time when you're in college. You just have to make time whenever you're in the mood and feel like you can study without distractions. But what if that's in the middle of the night and they don't want to disturb the sleep of everyone else in the room? This small reading light can be clipped to a book and adjusted in any direction so that the light is convenient for the reader but isn't strong enough to disturb anyone else in the vicinity.
This is a very handy tool that can even be used for casual reading during travel. Just having the option to read normal books anywhere is a great comfort and they are certain to whisper a small thanks to you every time this comes in handy.
6. Compact make up kit
Girls in college certainly have a tough time when it comes to keeping up with the schedule while also having to do their make-up, which is often very time consuming. This particular make up kit puts an end to that annoying problem with a very simple solution, by being extremely small and compact but still containing all the essential tools.
She could easily fit this in her backpack or even a handbag and take it with her anywhere. It's very convenient to have the ability to add a touch of make up anywhere anytime and this is the closest thing to a perfect gift idea for college girls.
7. Countertop Dishwasher
One of the most time consuming and tedious work for anyone is cleaning dishes. Not only is it a frustratingly repetitive and boring process but also takes too much of our valuable time for what is essentially a basic task. This is even worse when you factor in the extremely busy schedule a college student is often subjected to.
This dishwasher completely eliminates that problem because of its ability to do the job pretty much as good as a human. It's also very compact and goes on any decently spaced table top making it very easy to fit in a dorm room. It is certainly a bit expensive but is also a fantastic gift for college students that will save them plenty of time over the years.
8. Electric Cup warmer
The only thing that could make a long study hour slightly better is a good cup of coffee or any of your favorite warm beverage. But keeping it warm for so long, especially in such a congested place with mostly basic needs items is quite hard. However, this electric cup warmer goes right in with all the basic items with its compact size and does a fantastic job of keeping the mug placed on it warm and cozy.
It can even heat cold beverages with 3 selectable levels of temperature. The wooden theme of the implement also goes nicely with most table tops and is not distracting in anyway while studying. Overall a solid choice for a birthday gift for college students.
9. Mini Tool set
Once you go to college, especially if you have to stay away from home, you're basically in a position where you have to start taking responsibilities for yourself. It's not so easy to rely on parents anymore if something goes wrong and we've all probably experienced this at some point in our college lives.
This mini tool set makes that part a bit easier with its selection of some very essential tools that can aid in solving some common daily problems like fixing a bad lock or cleaning the inside of a PC. It is also compact enough to fit in even a small backpack because of its tri-fold design. It is likely to come in handy quite a few times to quickly get them out of a mess that would've otherwise taken hours to solve.
10. One touch coffee and tea maker
It's not that uncommon for college students to feel the sudden urge in the middle of the night to have some good coffee but they simply lack the means to prepare or buy it. This coffee maker makes that not only possible but also extremely simple as they just have to press a single button to make coffee after they put in all the ingredients.
This isn't limited to just coffee either. They will have the option to choose more options like tea, chai, ground coffee etc. as long as they have the ingredients necessary. This is a very cool and handy thing to have at their disposal and would save them from a lot of troubled nights.
11. Portable Solar Oven
College students often go on trips with their friends as a means of relaxation from the hectic life they live. But those trips aren't always comfortable either because of the limited resources they have at their disposal. They are often required to bring their own food to save money from not having to eat expensive food outside.
This solar oven, helps them with that by being extremely compact and easy to carry. It works wonderfully in most times of day and is a very convenient way to cook, especially in places where open fires are not allowed. It's also relatively safer than most electric cookers and does a great job of contributing to the welfare of the environment by using solar energy.
12. Smart Pen
This is one of the most innovative products of modern technology and would make for one of the coolest and most useful gifts for a college student. The pen itself, on a basic is quite normal and can be used just like a standard pen. However, it can also record everything you write and store it on its own memory which can later be retrieved and stored on a special app.
This is extremely useful especially when you have to jot down something really quick and you don't have a proper notebook. It will be a blessing to any student who often comes across situations where they forget their books, lost one of their notes or just came across a gem of information that they want to quickly note down for future reference.
13. Insulated Travel Mug
Long classes or travel sessions could be quite exhausting especially when you have to do them on a regular or even semi-regular basis. However, having the comfort of your favorite beverage with you at all times is something that could make this a little more tolerable. This insulated travel mug helps store that beverage without losing its desired temperature, hence retaining the taste too.
The insulated layer prevents heat from leaving or entering the mug there by keeping the hot liquids hot and cold ones cold for a very long time. This is the best travel companion and class room buddy to endure long hours.
14. Solar Backpack
Yet another travel friendly gift idea for college students. This backpack, while fully capable of functioning as a normal everyday backpack has the added benefit of having a fully functional solar panel on the front side.
If a student is used to travelling long distances with their backpack, weather during daily commute or during a trip, this solar backpack comes in extremely handy as it can make use of the solar panel and produce enough electric current to charge small devices like your phone or tablet. It's clean and free energy that can be used pretty much anywhere as long as it's day time and that is a very handy gift for anyone to receive.
15. Swiss army knife
Notoriously popular for its flexibility in tools and its nature of giving its user the ability to adapt to almost any situation, this knife is one of the most impressive gifts you could give to a college student. It comes with enough of both utility and style points.
It is extremely compact, enough to fit into a pocket and comes with a variety of tools including a scissors, knife, pliers, corkscrew, tweezers etc. This is probably a must have for every student as it is not only likely but almost guaranteed to come in handy in some tough or time sensitive situations making their job easier in one way or another.
16. BESTEK Charging station
Weather it's a shared dorm room or a small hotel room while travelling, it's very common to run into issues with power outlets and charging stations. This could be quite frustrating, especially for college students who can't always co-ordinate when they charge their phones with their buddies.
This charging station offers a great solution to that problem with a very creative design. It has 2 full standard AC power outlets and 5 USB outlets that can all be used simultaneously. It would be a very thoughtful gift as it helps them get out of a problem that they never even thought of solving in the first place.
17. Knitted screen winter gloves
A good pair of gloves are the best give you could give anyone and it's no different in this case. These Knitted gloves are specifically made with the current generation in mind hence they enable the users to perfectly control any touch screen device without any interaction problems.
The gloves are also made of high-quality wool blended with some other materials making them very comfortable and capable of keeping the hands warm and healthy even during harsh and cold winters.
18. Evapolar air cooler
Sometimes the atmosphere just gets uncontrollably hot and it's hard to bear staying inside a room let alone trying to actually do something productive. But sometimes for a college student, it might be necessary to do both.
This air cooler makes their lives a bit easier while they're at it with its unique technology that can not only cool but also purify the air and add more humidity to it. It will make the atmosphere around a lot more comfortable and easier to breathe while being relatively small and portable so that it can be used anywhere even while travelling.
19. Phone Camera accessories Kit
College students are usually big fans of selfies and photography in general. Being in a position of life where they get to see a lot of amazing things for the very first time, almost being introduced to a whole new world, it's no surprise that they would want to capture and save those moments.
Help them make their memories even better by gifting them this set of accessories containing lenses, a selfie stick, a flash and even a tri-pod which will essentially bring their smartphone camera close to a professional grade one.
20. Heated Blanket
Cold winter nights are the worst nightmare for many students as they have very little options to save themselves from the cold especially if they are not in a heated room. This blanket is capable of heating itself by using small amounts of electricity and thereby being able to keep the person inside warm.
It just needs a small amount of power to operate and comes with 3 settings that can be used to choose the level of warmth depending on the user's preference. It will not only keep them from suffering the cold nights but actually make them as comfortable and cozy as they are at their own home.
21. Tile mate key finder
This could sometimes be quite the lifesaver, especially for students as they tend to lose their keys all the time. Weather it's the dorm key or the lab key or their car's, it's very normal to lose them from time to time and then waste precious time trying to look around only to find hours later that it has in fact been in your backpack this whole time.
These little tiles can be attached to any key and using an app on their smartphone, they can locate them anytime. An added bonus is that if they happen to lose their phone itself, they could use any one of the tile mates to double click and make their phone ring. It's a great thing to have and will leave them with one less thing to worry about.
22. Sunrise simulation alarm clock
One of the most common complaints and excuses you hear from students is that they overslept through an important class. Waking up early in the morning is certainly not easy to anyone who's not used to it. This very unique alarm clock might be a great way to get them used to waking up on time.
It has a special light that is capable of simulating natural sunlight and makes the mornings a lot more refreshed. It also functions as a normal alarm clock with this added benefit. This would be a great gift to any college student.
23. Puzzle hidden compartment box
This is not a typical gift but can be very unique birthday gift for college students. The box is essentially a puzzle that can be solved to open hidden compartments. This would act as a fantastic place for them to hide things that are private but not important enough to be in a dedicated locker.
It's also made of pure wood and very well constructed design making it a very attractive piece of art to be used on desks. You could lock another present inside this and give them which would essentially make it two presents.
If you're looking for gift ideas for college students that are not just fancy toys or clothes, but would actually help them in achieving their life's goals or at least contribute in making their lives easier while doing that, you certainly have the right idea. And hopefully the above list has given you a valid option or at least an idea to follow up on.