What to get your dad for his birthday? Is that you are thinking? Do you have any ideas or plans? If no, then definitely here you will find some nice options that you can consider.
Dads are our super heroes. They have always been there as the one and proved to be the one. No one can take their place when it comes to the ultimate power. And your dad deserves to feel special in every possible way. No one should take that away from him. When it is your dad's birthday, you plan out a lot of things for him.
From surprising him early morning with his favourite breakfast to throwing a birthday party for him, it all counts. And he will cherish all these things that you do for him. When it comes to birthday gifts, these have to be special. They should be special enough to make your super dad happy.
We have listed down few of the best birthday gifts that you can gift to him on his birthday. And trust me; these will be no doubt one of your best choices to make his birthday all the more special.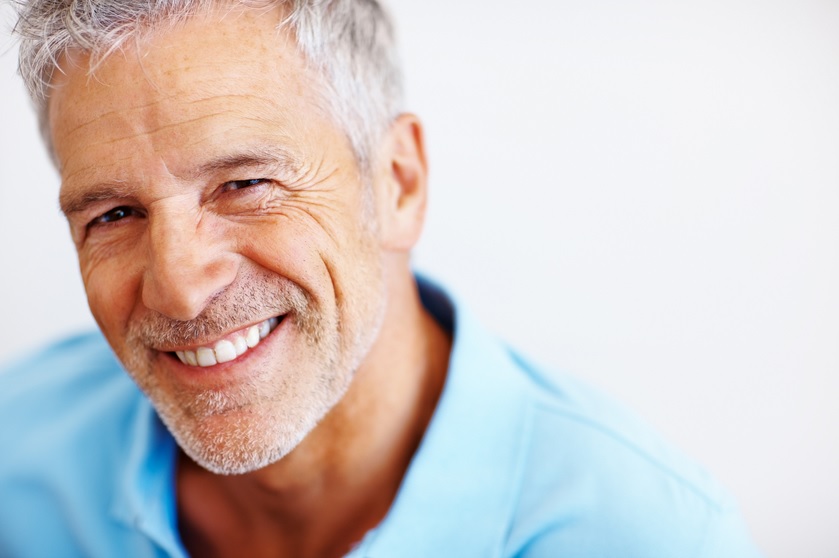 20 things you must consider to gift your dad for his birthday
We list down few gifts for your dad that will make him elated. So, go through them and choose. Because the person who has given up everything for you, needs to receive the best you can gift him-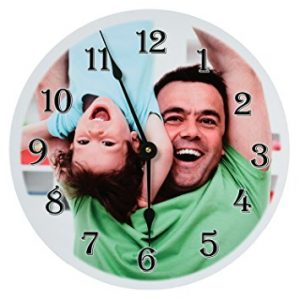 A wall clock is a must for any room. You can gift your dad a really cool customized wall clock with your own message own it. The message should be such that it brings a smile on his face. You can add any quote of your choice that you think your father would like. Greet him with a sweet birthday wish through this clock.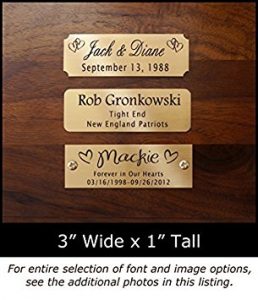 This is something really sweet to gift your dad on his birthday. You can get a plate customized in the name of your dad and get a sweet message on your behalf for him. You can add a simple birthday message or any quotation that you think will make his day. These plates are available in good material and designs.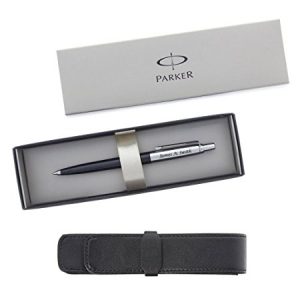 Every man needs a pen. The better the pen, the better his work. You can buy for your dad a good branded pen and get it customized with his name. You can even get his initials printed on them or a simple one liner message for him from his loving child. A parker pen will be one of the nicest choices for your dad. So, you can get that personalized with his initials and present it to him on his special day.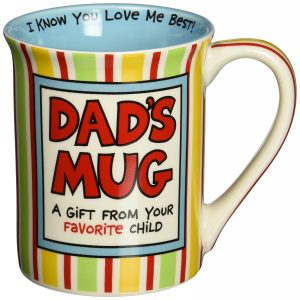 Mugs always work. You can gift a cool mug for to your dad that has really sweet and beautiful quotations on them about fathers. You can easily get these mugs from anywhere, be it your nearby store or any online shopping site. You can choose his favourite coloured mug too. You an even get a colour changing quotes mug too. That will catch his attention every morning.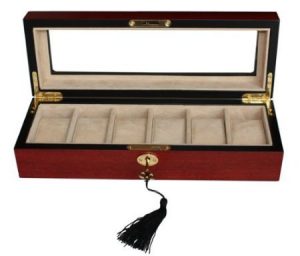 Watch case will be a good gift for your dad on his birthday if he is fond of watches. A watch case will keep his watches at one place and he will not have any issue of misplacing them. There are varied sizes available online. You can choose as per the number of watches your dad has. He will absolutely love it.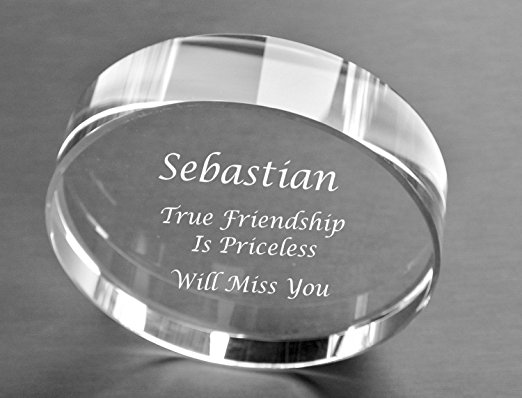 A paper weight is something that is often seen on your dad's table. So, replace his regular paper weight with a customized one of your own. There are crystal paper weights available in the market which you can get personalized with your dad's name. There are several other materials for paper weights available.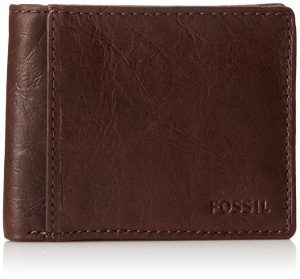 A wallet is a necessity. So, you can blindly gift your dad a decent leather wallet which he will surely love. You can choose the one with good leather and your dad's favourite colour. There are several varieties of wallets available among which you can choose the ones that you think your dad will like. Make sure to get a wallet with several compartments so that it gets easy for him to place in all his important cards and cash.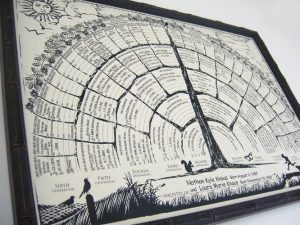 This will be a beautiful gift to present to your dad on his birthday. You can get a family poster printed on a good poster paper and surprise your dad. With the picture of all the members of the family, he will get nostalgic. You can even add a beautiful message for him under the picture to bring that special smile on his face on his special day. You can get the size of the poster as per your choice. If you want a big one for his room, you can order it online or from a good printing store nearby your place and get it done.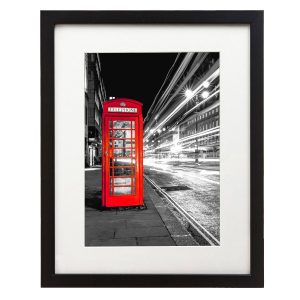 A picture frame is another gift to make your dad feel special. You can get a beautiful picture of your family and get it framed and gift it your dad. You can buy one of such size that adjusts well on his bedside table so that the very first thing he sees in the morning is his beautiful family in one picture framed in love. There are several types of frames available among which you can choose the one that ypu think he would like.
No man can work without a desk organizer. Gifting your dad a cool desk organizer will no doubt be a good idea. He will get one proper place to keep his pens and cards that will not litter around anymore. There are many cool shaped desk organizer available online which will help your choose the one that suits your dad's desk.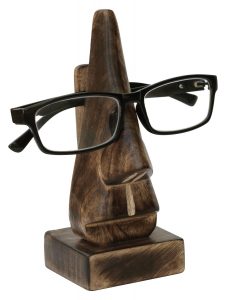 Let not his glasses be misplaced again. Let his old habit be solved. You can gift your dad an eye glass holder which will help him place his glasses at one place without the fear of losing them again. These eye glass holders come in creative designs that will look really nice in your dad's room or his office.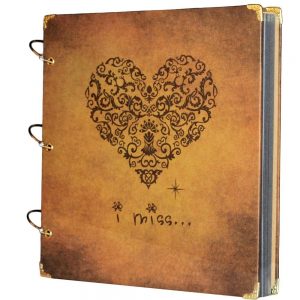 This will be one of the sweetest surprises on your dad's birthday. You cab gift him a birthday book that will be personalized as per your order. You can customize it with your family pictures, nostalgic messages for your dad, and all that will make him happy.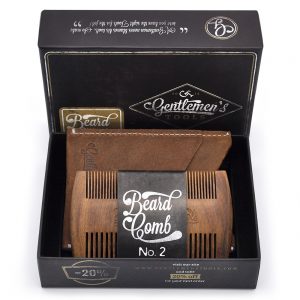 A comb is a man's 'pocket companion'. He always needs it no doubt. So, you can gift your dad a comb with a leather case. It will not only look classy but sweet because you can even get it personalized with his initials or a single word that describes your father. Let his style match your sweetness with this cool birthday gift.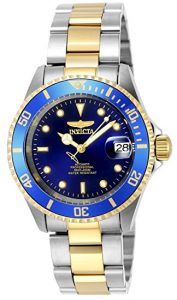 Every person needs a watch. And a dad who always has to manage his time, what will be better to gift him than a watch? You can get a decent watch that will match his style and win his heart on his birthday. There are many branded watches available at affordable prices.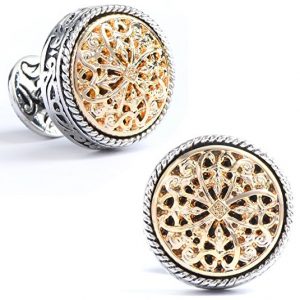 Cufflinks are classy; cufflinks are cool. Your dad will absolutely love this elegant gift of yours. You can gift him a set of cufflinks that goes well with his formal suits. You can get the ones that match his style and which he would love to carry. Not only will he wear it with grace but also flaunt it in front of his colleagues.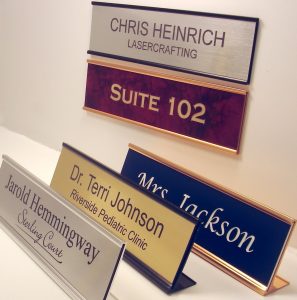 You can gift your dad a really cool desk sign with messages like "Best Dad Ever". He will proudly place it on his work desk and let his colleague know how much he is being loved at home. This will even make your dad feel ultra special.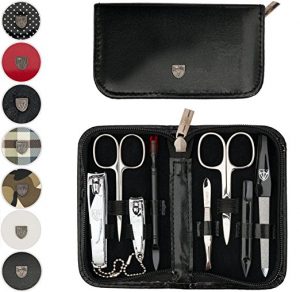 Men's grooming set is one of the classiest things you can ever gift to a man. It comes with natural oils and beard lotions with moisturizers that will help a man with his health and appearance. If you gift such set to your dad, he will not be able to thank you enough.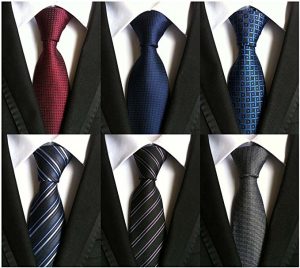 A tie completes a gentleman. You can buy your dad's favourite coloured tie or the one that will go well with his formal suit. He will be so elated to wear your gifted tie to his meetings and at formal dinners. You can get a wide collection of ties in good shopping stores. Make sure to choose the one with good fabric.
A fogless shower mirror will not let your dad be late in the bathroom trying to get off that water on the mirror while getting ready. Gifting him a fogless shower mirror will help him to execute his works faster without wasting any time.