Its going to be really fun to share some of the awesome 40th birthday party ideas with you today. Whether its for men or women, I have everything you need to know for making this occasion perfect.
So for whom you are looking out for some ideas is it men or women? I have prepared a list which is suitable in both cases. So stay tuned there are lot more stuff is waiting for you. Go through each ideas from the list to pick up few out of the list.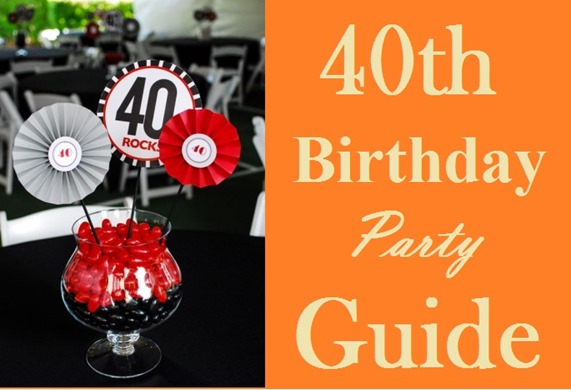 40th birthday party ideas for men and women
I Love sharing ideas for parties, because they are so much fun to share. So today I will be sharing some of the very interesting 40th birthday party ideas. I am really not sure if you are finding ideas for your relative, friend or yourself, but what I am sure about is that I will be sharing some the great party ideas that can suit any man or woman.
A man or woman at forty is more mature, responsible and sensible, but does it make sense to consider their birthday party celebration as sensible as the age. If you are thinking or expecting that I am going to give you some mature ideas for her 40th Birthday, then probably this is not a place for you because here I am going to give you ideas to make the party awesome, fun, interesting and wired too. I am going to make it really fun and let you enjoy exploring these ideas.
I am very excited to give you this list of some amazing ideas. I hope you will enjoy reading the list.
Comedy night –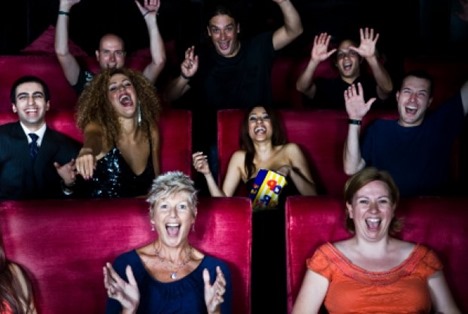 Plan out a comedy night for the occasion. You can book some of the comedians to plan out a comedy night show. All you have to do is to plan a comedy show which everyone can enjoy. Make the guest laugh till they chock. You can also invite the guests to come on stage and share some comedy incident or to crack a joke. I know this going to be some much fun.
Beach side Villa Party –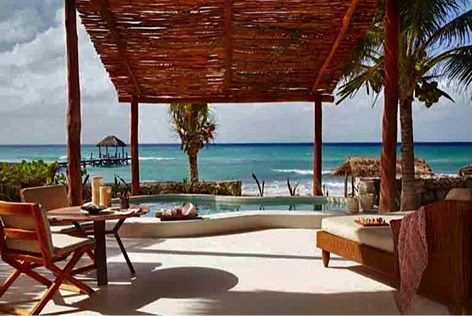 Don't think a beach side villa party is a fantasy of young brats only, no way. You can also have the fun when you have money in your pocket and awesome guest in your invitation list. Book a villa which is on beach side, if you belongs to a place where you don't have any beach, then you can also book a villa near your place where there is pool, lawn, terrace. In short you need a place where you can have too much fun.
Select a Theme – I know you are here to ask me some ideas but I am asking you to find out idea. No, no, I am just saying try to give it a theme first because that what makes it easy to plan everything else. Here are three options I would like to give for the theme.
Bollywood theme –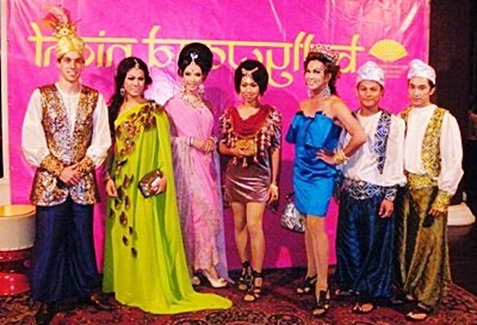 If you don't know what Bollywood is, then let me tell you what it is. It is Indian cinema which is named Bollywood.  When we talk about Bollywood, then it pictures colors, fun, happiness, Larger than life. It would be really amazing to plan a Bollywood theme party for the guest. We had planned a Bollywood theme party for our uncle last year and it was too much fun to come as movie characters.
Retro Fun theme –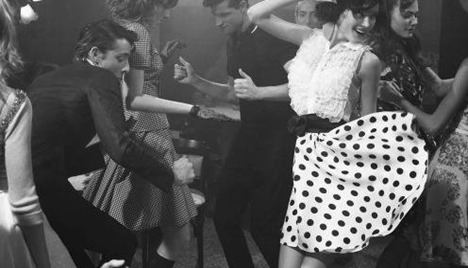 This is another theme option you can consider. Retro is charm for any theme party. Its on everyone's favorite list. So have this party in retro style. Rent some retro style clothes, decoration materials, invitation cards, etc..
Casino Party –
Why not to make it really fun for the big boys. Who don't want casino parties where no penny is used from the pocket. For this you can rent some casino tables and machine for the the party. Guest will really enjoy the game. I know looking at the picture you might be already thinking on this. I actually got this ideas from some of the online source, so I thought it would be great to share with you.
Young forty –
As I said I would make it more of happening party not very mature. So I think it is the time to feel more younger rather feeling old. Make it a coolest party, have fun, enjoy dance and music, drink and eat. Do everything which makes this party to be fresh start from age forty, as if a new beginning.
Grape Stomping –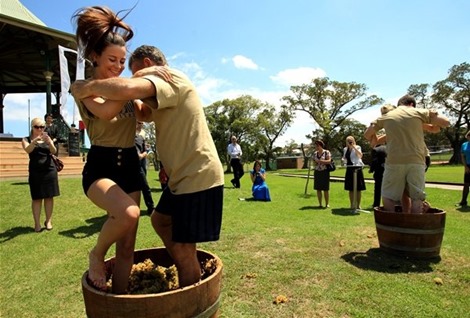 Grape stomping is too much fun for any party. I think many of you already aware about it but who are not, let me explain it to you what it is. Grape stomping is an traditional method of making wine. In this method, grapes are need to be crushed by the foot in a big container to release their juice which leads to go in process of making wine.
Now a days people make it as fun rather than any process. People enjoy crushing the grapes in the container and believe me it is too much fun. So make an arrangement of it for the the guests.
Magical show –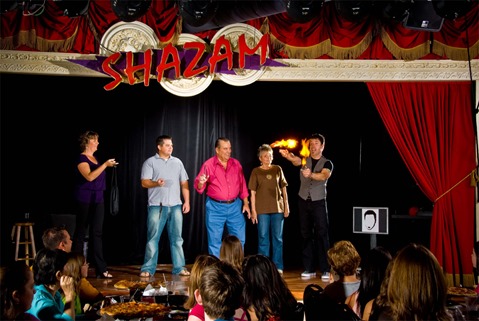 Amaze everyone with a magical show for the party. Who says "the days are gone", I know most of you must be thinking the same that our days are gone for this kind of things. But believe me its just the illusion. I told you already that I am going to give you only some fun ideas. So if you are following me then I would like to suggest you a magical show, believe me you will really enjoy the show. You can fix up a show by calling some magicians or any birthday event management company.
Foodies party –
Lets plan something different for 40th birthday celebration. I know your mouth is watering by reading the title, most of you I guess. So what am I talking about? The ideas is simple, you need to plan a slot of time for making food and dishes. Arrange for few mini kitchen tables where guest can cook something for each other ( who all are interested ). At the end of it, everyone will enjoy each others dishes, and good time. For this it you can plan the cooking session in your lawn or may be you can book one for the day.
Plan a surprise –
You can plan out something to surprise. Think for some ways to find out how can you give a surprise,( if you are planning the party for someone not you). It can be anything for gathering all those people who he/she haven't met for ages. It can be gifting a dream thing to him/her.
Wishes board –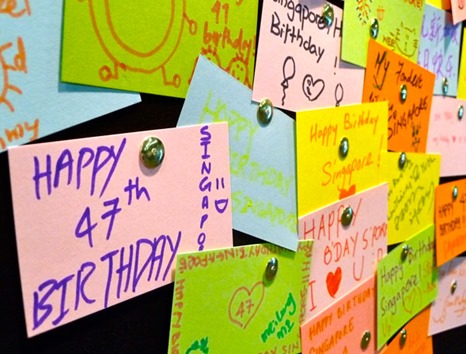 For the party you can put one interesting thing in your list. It is a white board with different color sketch pens.You can also have 40th birthday decoration on the board. It is for all the guest to leave a message for the birthday person. It can be anything, i.e wishing notes, funny lines, serious message, emotional message, etc.. You can also go for pin board too.
For this give every guest, a note where they can write there messages and pin it to the board. So the guest can put anything on the board which they want to convey to the birthday boy or girl. You can plan it for the end of the party or at the beginning of it.
Happening places –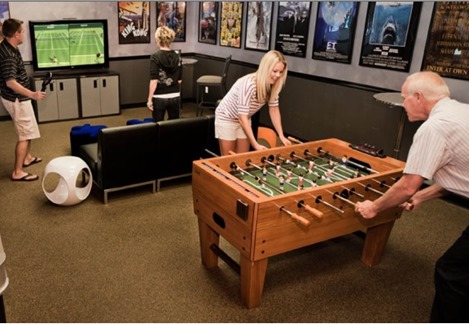 There are many places that you can book to have fun and feel like more young better than before. I am talking about movie theatre, indoor club houses, bowling alley,etc.. You all can really have a good time for the day. Its time to rejuvenate as I said earlier and this part of life after age 40, it is the new beginning.
Party with nature –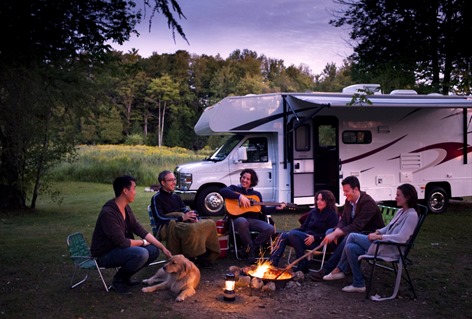 You must be excited to know what this "party with nature" is all about. Actually I made it little quirky. The idea is simple, plan the 40th birthday party where you are surrounded by only nature. I am talking about planning a mini trip to the nearest place where there is more of nature, i.e river side, mountains, valleys, etc.. You can book a mini bus for the guest and start your fun from the road to the destination, like a youngies do.
Games for fun –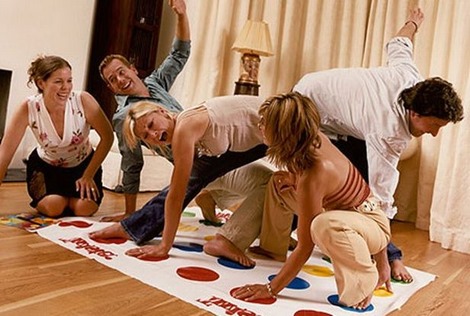 Plan out some games for the party. I think this is going to be really fun to have games for the guest. Find out the list of games for adult people and pick few that are easy to play and interesting too. You can play games at home, lawn or you can book any banquet hall.
I am pretty sure that I have given you some of the best 40th birthday party ideas for women & men. What do you think? Please have your words or if you are interested, then you can also share your ideas.