Last updated on May 9th, 2022 at 06:42 am
The very question of what to gift a girl can put many people out there in riddles. It is indeed a daunting task to figure out a pleasing gift for a girl.
She could be your friend, best friend, girlfriend, or in that case, even your daughter, it can be an intriguing affair to please a girl with the choice of your gift.
Therefore, to help you down with your queries, we figured out a list of things that could be perfectly apt to gift to a girl.
All the Answers to One of the Most Asked Questions on Google: What to Gift a Girl?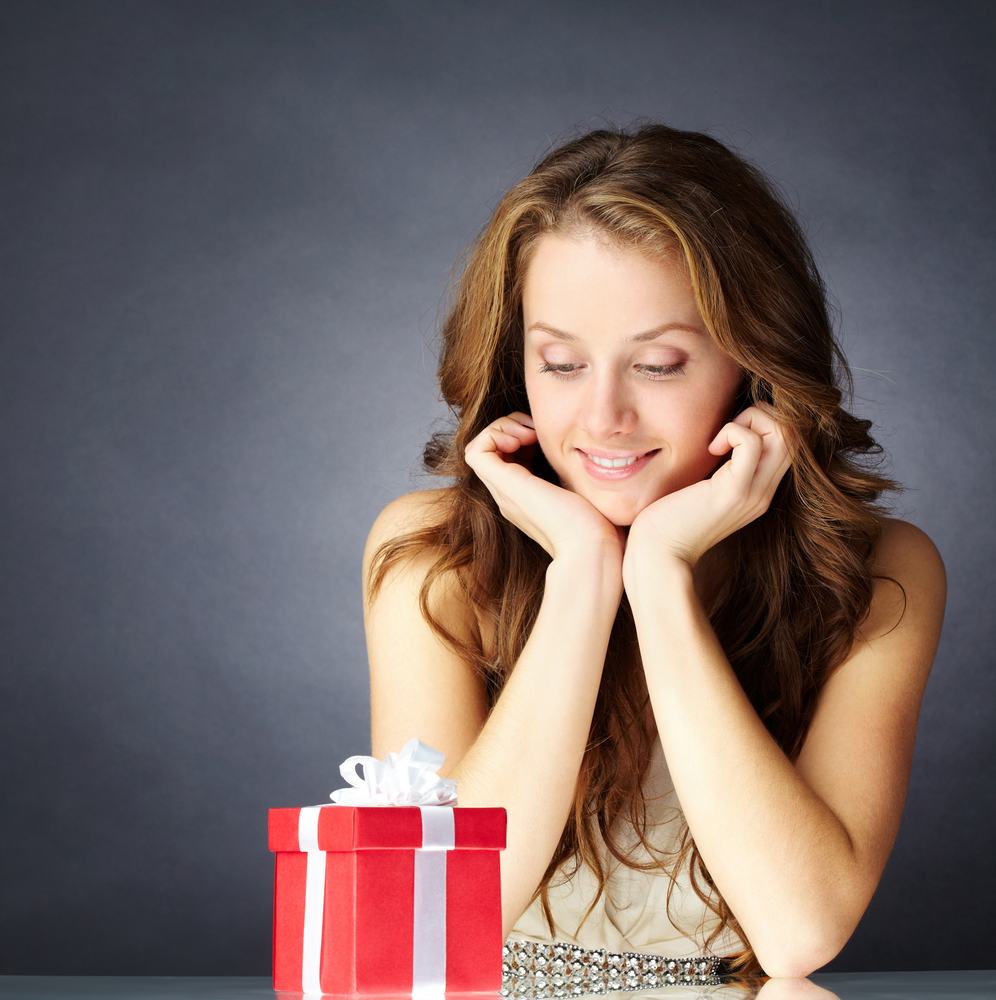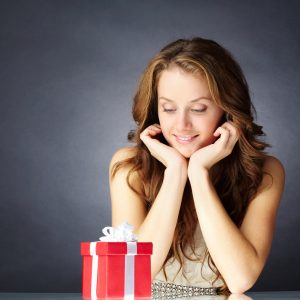 When we talk of gifts that could be given to a girl, we assume that a girl could age anywhere from 12 to 20. Thus, while we mention the gift ideas, we think of all the gift that can be gifted to a teenager.
From the most efficient ones to ones that could stun her with their beauty, we have a range of distinctive ideas that are sure of impressing a girl. You can wholeheartedly choose from the ranging gifts below only to get your gift-giving skills appreciated by the girl you love.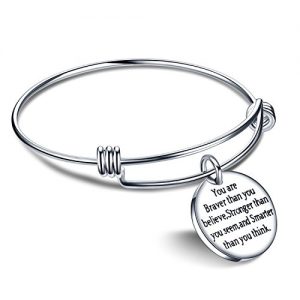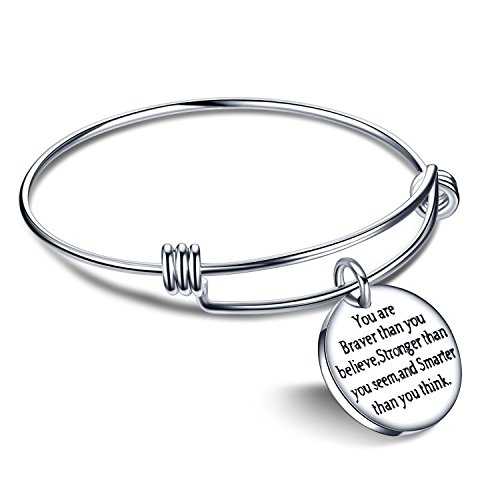 All women love ornaments and there's no denying that fact. Whether she is 17 or 70 years of age, she is going to love an ornament as a gift. The message tags that are inherited on the bracelet add to the beauty of the gift.
The inspiring message says and I quote 'you are braver than I believe, stronger than you seem, and smarter than you think.' The quote is sure of tapping some self-confidence in the person who wears it.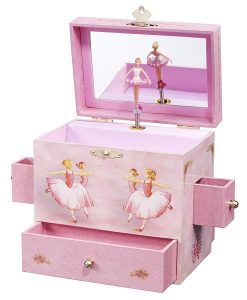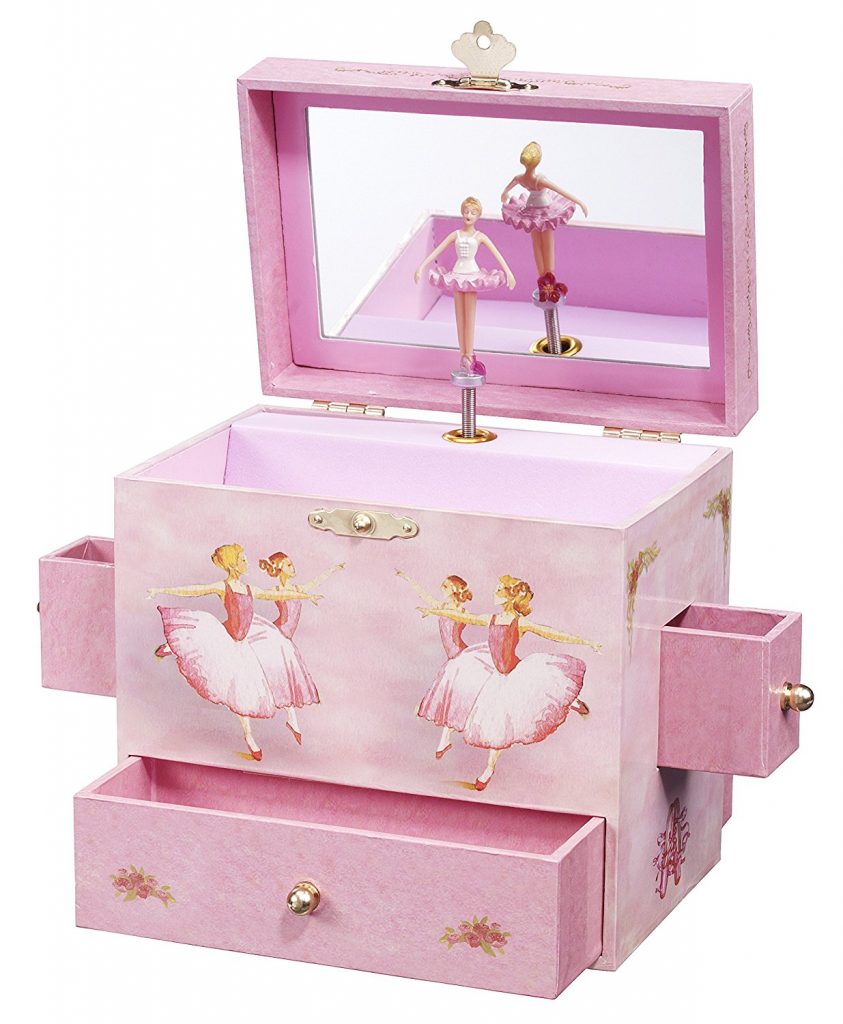 Just an idea above, we spoke about ornaments are an integral part of women's lives. Taking that into considerations, it is quite obvious that a girl might have a lot of them at her disposal.
Therefore, a musical ornament box is sure of having her attention and affection. The ballerina organizer is sure to attract any girl who loves the color pink.
Also, it has a ballerina on the center of it who can easily have the receiver's heart. Also, it would help the receiver to organize her jewelry mess and keep it all intact.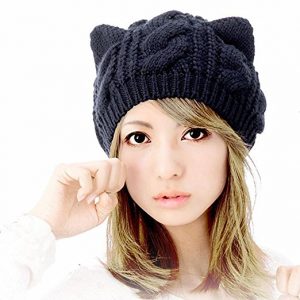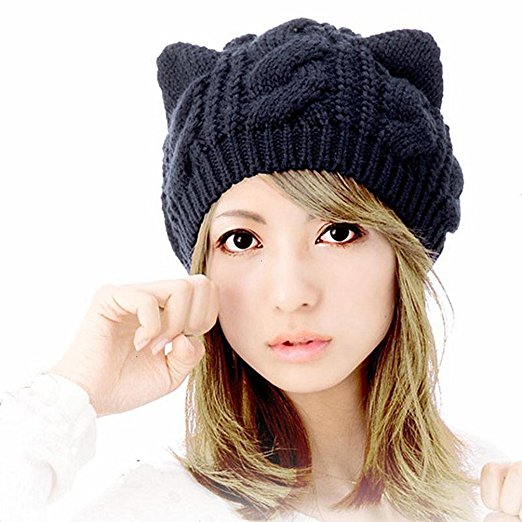 From ornaments to accessories, there is not much love lost for girls when it comes to carrying fancy yet cute apparel. One such cute headgear every girl would like to own is this one with kitty ears.
It is made of 100 percent wool that makes it a perfect savior for the cold wintery days. Also, the fact that it is made of soft and stretchy material makes it a comfortable headgear to wear regardless of the weather.
The fashionable cap is sure of making a place in the receiver's heart, even more, if she loves kittens.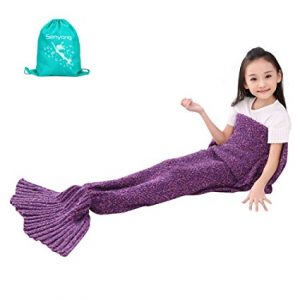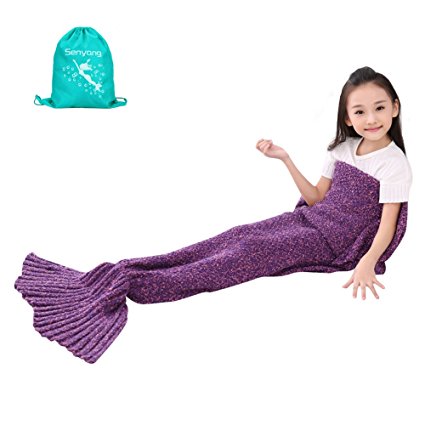 Make the little girl feel like a mermaid by gifting her this wonderfully designed mermaid tail blanket. The plush blanket will give her the opportunity to snuggle inside it while she watches her favorite television show or reads her favorite novel.
Also, your gift giving skills will surely be appreciated for getting such a tacky and unusual gift. If she is your friend or just more than that, she will have it in front of her for the most of the times making her miss you even more.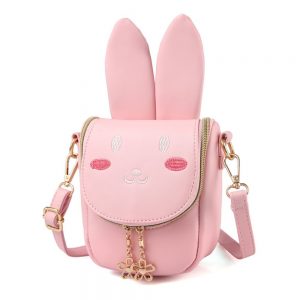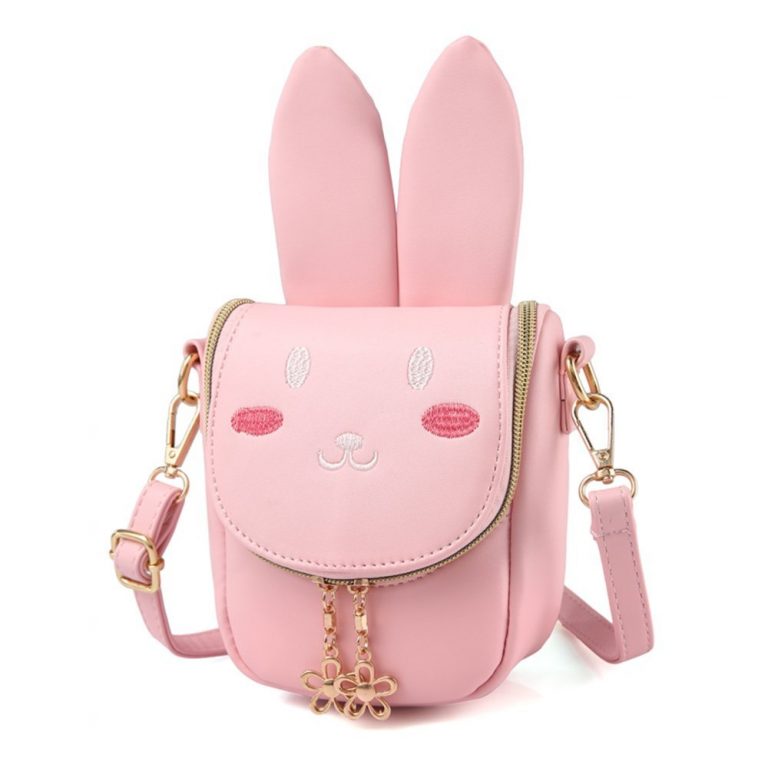 Isn't it something that we have listed down a series of cute looking gifts without making a deliberate attempt to do so? The fact that this blog is dedicated to the gift ideas for girls, it has to have a herd of cute gifts that would make her go aww.
If she is into fashion and loves flashing bags and other accessories to her friends, she will love to have a bag like that to her collection too. It can be used while she heads out for girly dates or kitty parties.

From one ornament to another, we have just hopped place to place in search of gifts, and we have figured out that that is what girls love, ornaments. This little necklace would be a lovely gift for a girl who is into pop culture or simply loves dance.
It is a delicate intricately designed necklace that has a dancing girl as a pendant. For someone who is very passionate about dancing, it will be termed as a decent gift. Also, it is one of the safest options to go about your presenting ideas.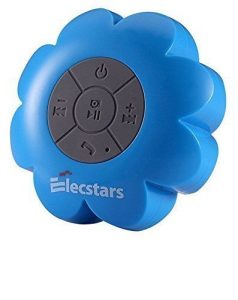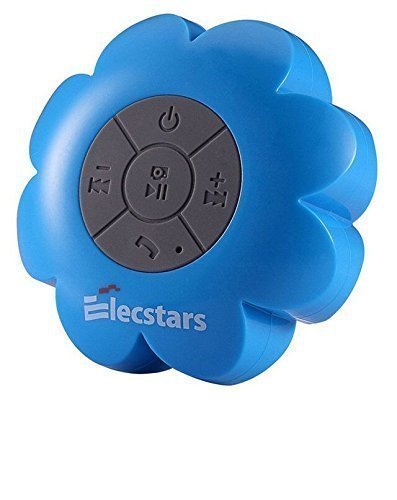 Give her the opportunity to listen to her favorite music while she has her daily shower without worrying about the electronic devices. It is always risky to carry your phone to the bathroom and leave it in danger of sinking in the bathtub.
This Bluetooth speaker would allow you to listen to your favorite songs while you place the phone safely outside your bathroom.
Also, one doesn't have to worry about water spoiling the speakers at is completely waterproof. She can even take the speakers to the camps or at the outings without worrying about the rain.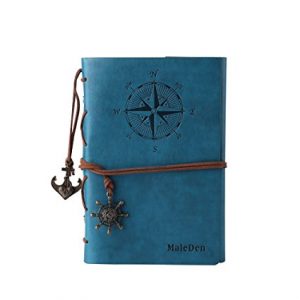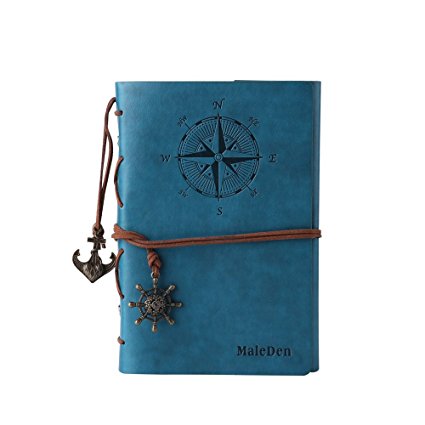 If she is someone who maintains a diary or loves to jot down her thoughts in a particular book, the leather writing journal notebook is going to be an apt gift for her.
The classic looking diary will stay with her forever and will also give her the opportunity to share her life secrets with it.
Every night she uses it to write down her notes, it would remind her of you. The very fact that you care about her passions or preferences will add to the value of the gift.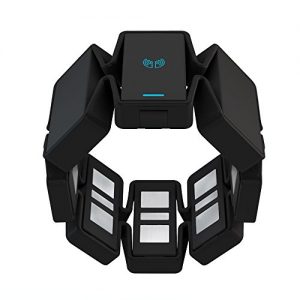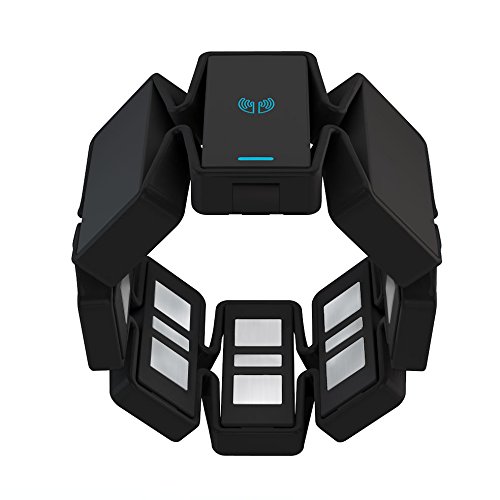 Coming from a generation ruled by the technology, this is an exceptional device that would leave the receiver girl stunned after she opens it from her gift box.
Needless to say, the growing generation these days are always stuck to their electronic gadgets, whether it is the mobile or their iPads. The gesture control armband would let them control the devices by just using the gestures.
The band once worn on the wrist reads the electrical activity of your muscles and performs the desired task. It is certainly a game changer that will make your technology use so much fun.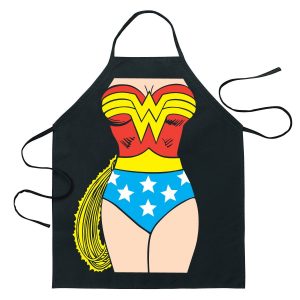 For the future cook or the passionate cook you know, this could be a perfect apron that she would want to cherish for years to come. The apron would be a great deal for her as it helps while she does the thing she loves the most, cooking.
It has a wonder woman picture on it which would make her feel like one, at least while she is in the kitchen. It can also be a decent gift for someone who is a die-hard Gall Gadot fan.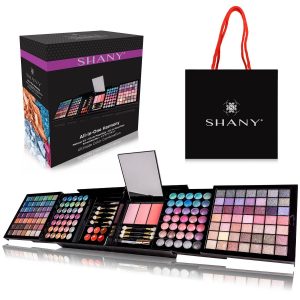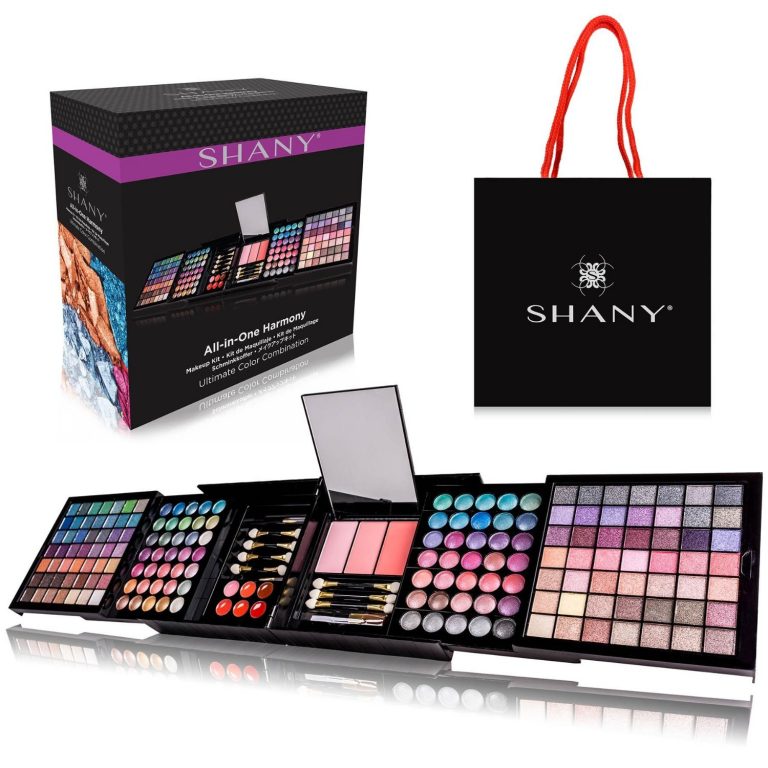 We all know what cosmetics mean to a girl. It is an integral part of their lives which helps them built confidence and also look beautiful.
Even if they own a complete set of cosmetics which can last them for a lifetime, there is always a space for a brand new makeup set in a woman's cupboard.
The Shany kit comprises of everything a girl needs to get her makeup game strong. Right from the distinctive range of eyeshadows to a variety of lip glosses, the kit has it all.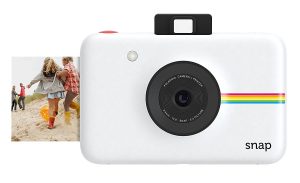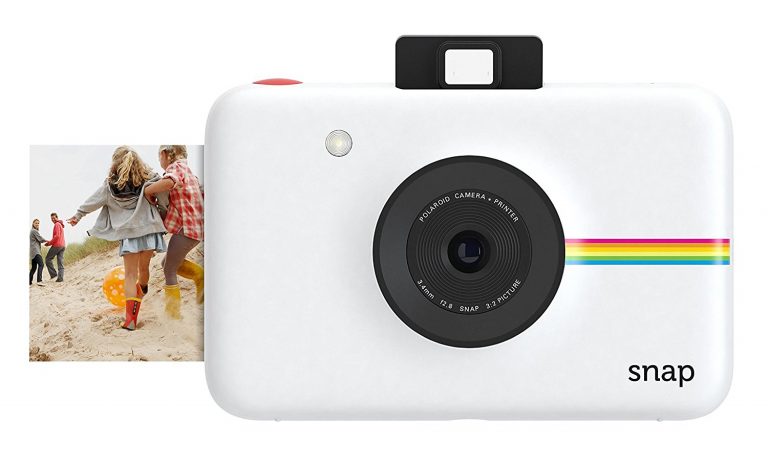 For someone who would love to have a photo book of her own, this would be an exciting gift to unwrap. Also, it can be a decent choice for someone who always updates her room with pictures of her friends, trips, and memories.
The camera would not only let her click wonderful pictures but would also give her the liberty to print them right there and then.
It is a nice feature to have on a camera. Whenever she wants to make a wall art out of the pictures clicked by her, she can simply print them from the camera.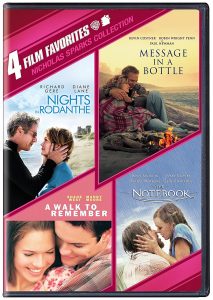 Girls love romantic stories and Nicholas Sparks seems to be someone who has mastered the art of creating masterpiece visuals. Many girls have a very special place for heart-wrenching movies like The Notebook.
If the girl you want to gift is a big Sparks fan or love the movies inspired by Sparks's novels, this DVD collection would be a perfect gift for her.
We are sure that she is going to get emotional while she receives the DVD as a gift, and even more emotional while she watches those wonderfully written movies.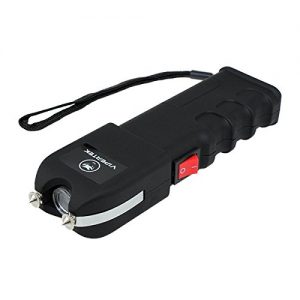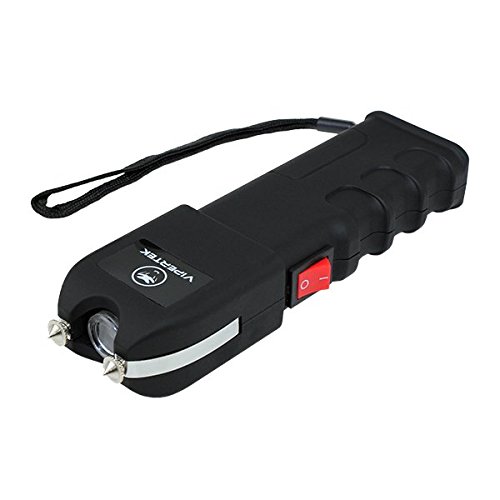 This could be one of the nicest gifts that a father can give to his girl. It would show his care for his daughter and would protect her in the bat times. The world can be a cruel place to live in at times.
There are a lot of misdeeds that a woman has to face throughout her life. During an emergency situation, a stun gun can really come to her rescue.
It can even release a shock while it is being snatched. Certainly a gift a girl would need to protect herself from the evil intentions.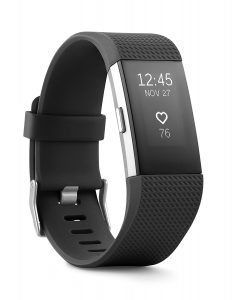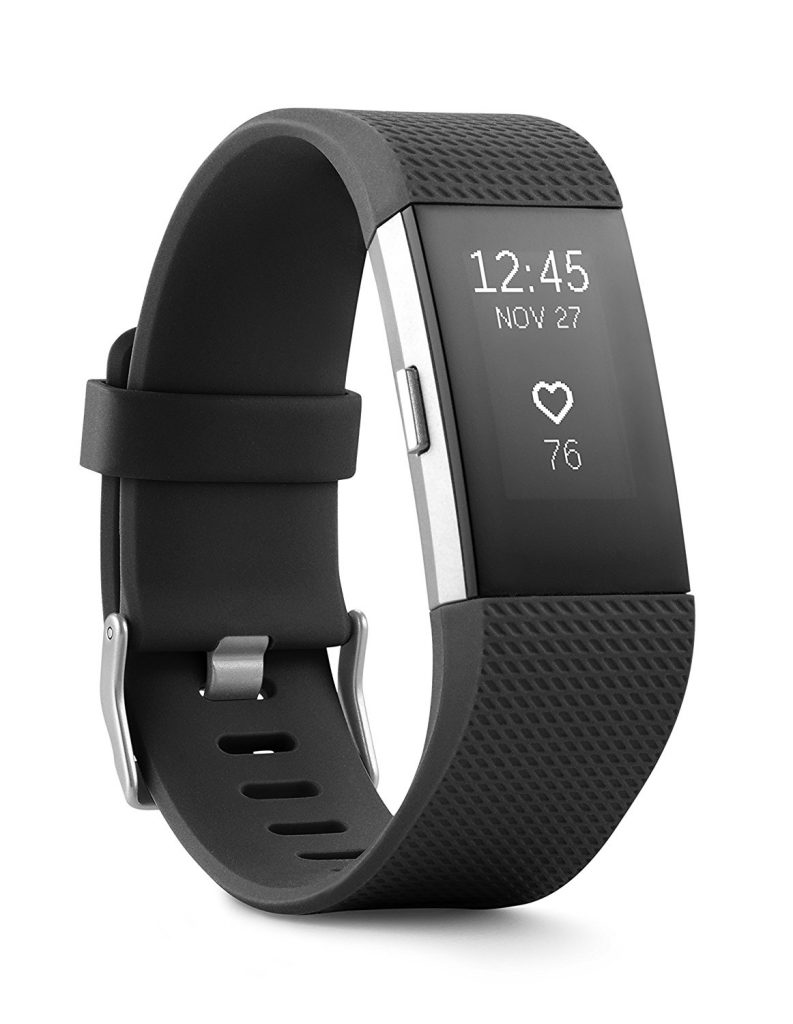 If she is an athlete or someone who hit the gym regularly to maintain her fitness, a fitness tracker would be a decent option to gift. It would help her to keep a track of the numbers.
From calories to the distance covered, she would get to keep a track on her progress in the gym. Also, it would help her to build on the numbers. Therefore, it is safe to say that it would work like a motivation in disguise for the receiver.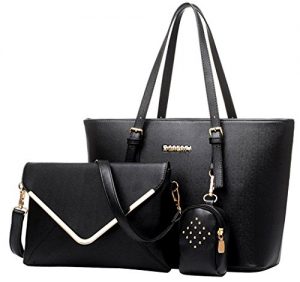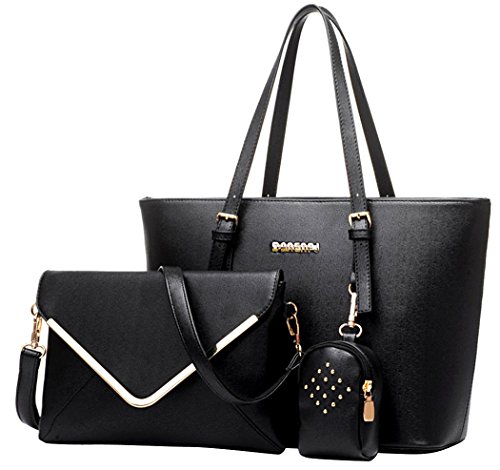 A handbag is a girl's one of the most valued treasures. She might never get tired of bags even if she has a thousand more at her disposal. Therefore, a bag would be a nice option to gift to a girl.
The set of the bag contains three different type of bags that a woman can carry on different occasions. These chic-styled bags are sure of catching the attention of the receiver. The best part about them is that they can go with any outfit you wear.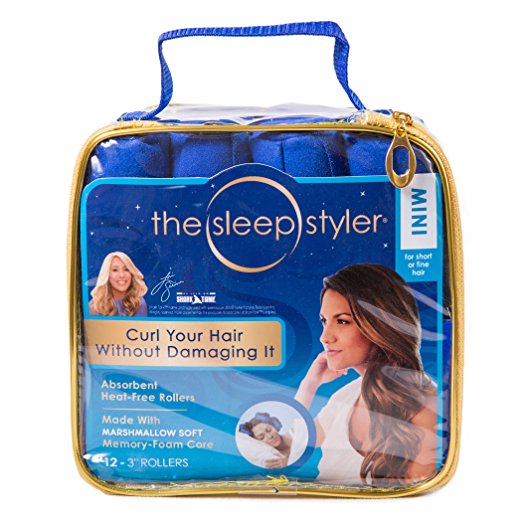 All girls secretly have a fantasy of having those beautiful curls like Taylor Swift. However, one has to go through tremendous hair therapies to get that perfect curls.
However, with the help of the heat-free nighttime hair curler, it is easier to get the drop-dead gorgeous curls without burning your hair. We are sure that the girls would love to receive the curlers as their birthday presents.
It would help them to cut down on the cost of going to the fancy parlors. Instead, they'd get the perfect curls right from the expense of their homes.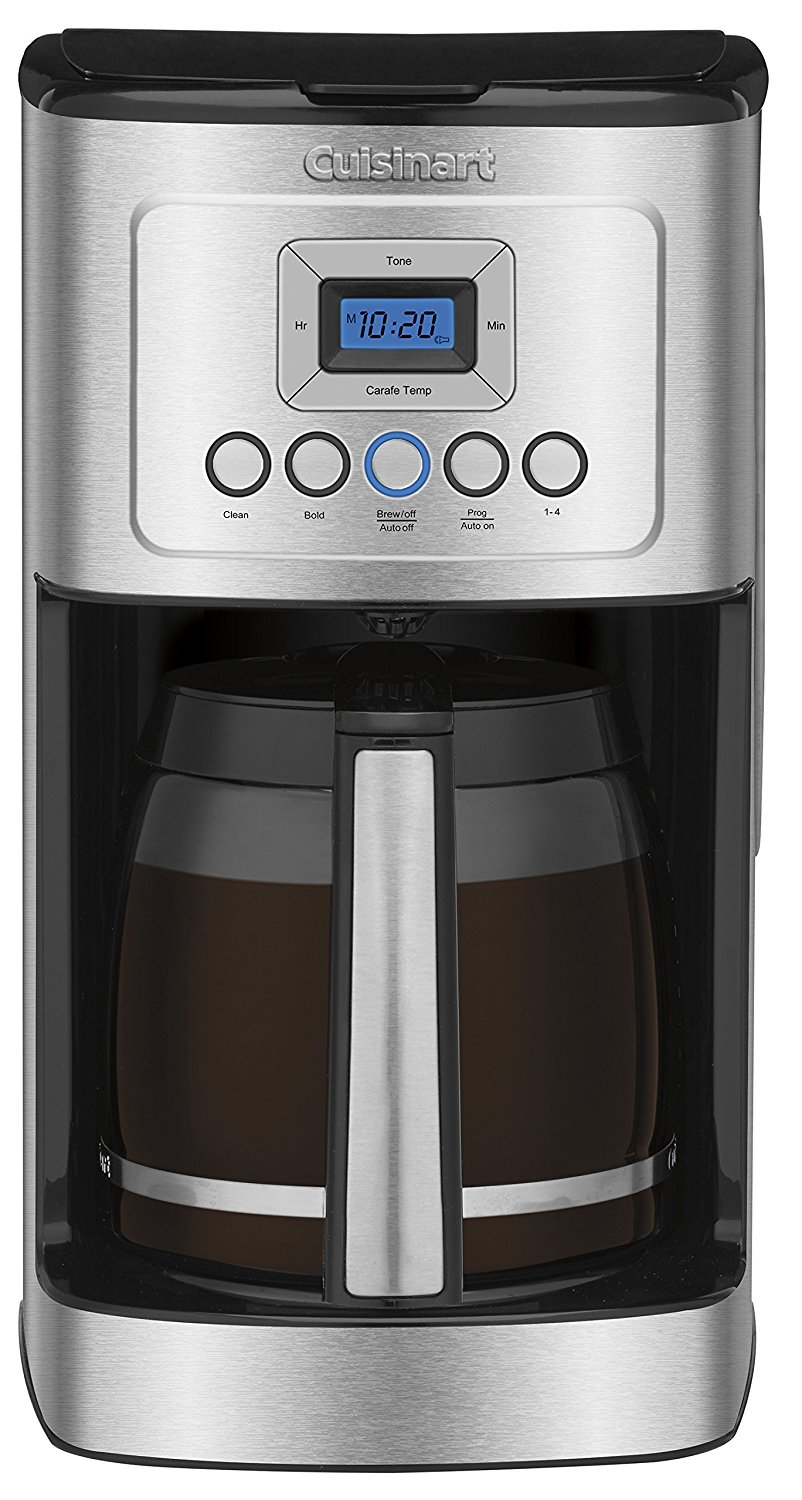 If she is someone who cannot stay without coffee for a single day or someone who spends a couple of hundred dollars in a week just on coffee shops, a coffee brewer is an ultimate gift to such person.
It would suffice her daily hunger for coffee. Also, it would give the opportunity to have the coffee of her choice at the time she wants. The coffee machine is capable of brewing anything from a cappuccino to latte with just simple touches.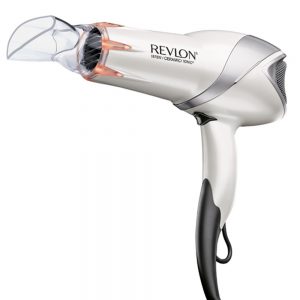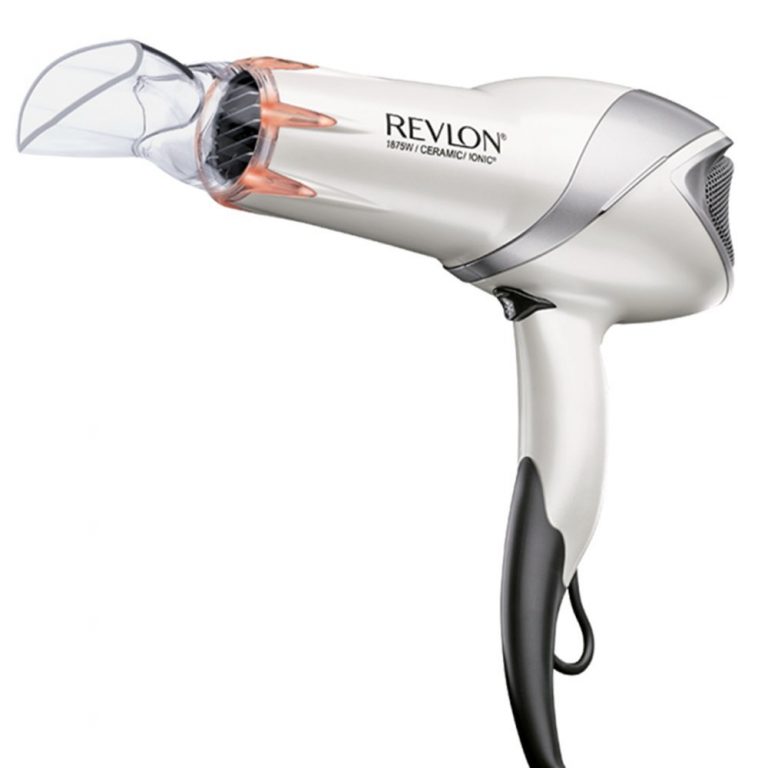 Girls love the hair as much as they love themselves. It is an important trait of a woman which tells us more about her personality. If she is someone who loves her hair way too much, the hair dryer can be a perfect gift for her.
The infrared heat technology would give her the desired smoothness and shine to her hair. We are sure that this technologically advanced dryer is surely going to garner some appreciation from the receiver.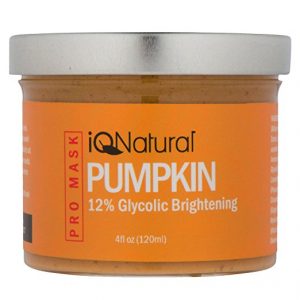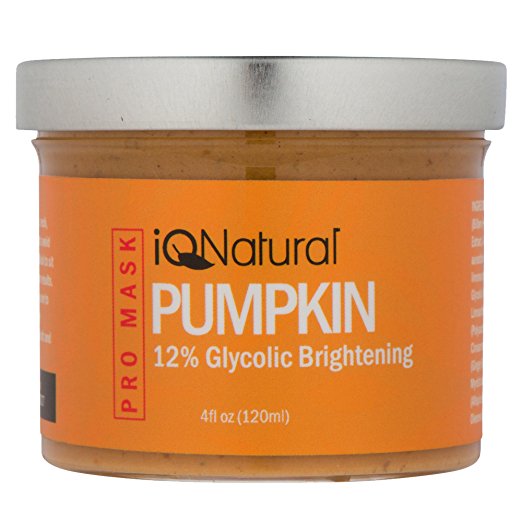 You can dedicate an entire blog for cosmetics, and still, it wouldn't be able to cover all of them. Girls never get tired of cosmetics, do they?
The organic pumpkin enzyme facial peel mask will help them to treat their skin and remove the dark circles and dead skin from the face.
Also, it helps the user achieve a smooth, youthful, and even complexion for your skin tone. It is completely made of organic ingredients keeping it away from all the risks.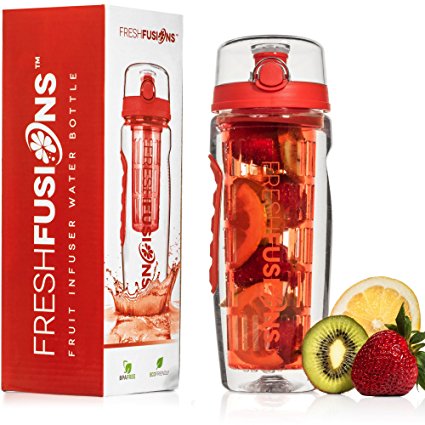 If you want your girl to stay hydrated throughout the day, you can help her cause by gifting a fruit infuser water bottle. It is always advised to have a lot of water to keep yourself fresh and healthy. However, having plain water can get boring at times.
Therefore, by gifting this bottle, you give her the opportunity to have fruit infused water. It would not only make her hydrating process more fruitful but would also help her to keep up with the water levels in the body. A gift that shows your care for the girl is always a decent choice, no?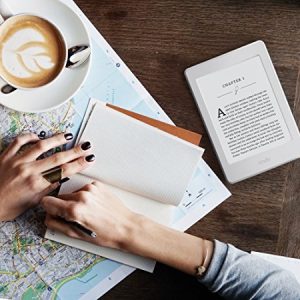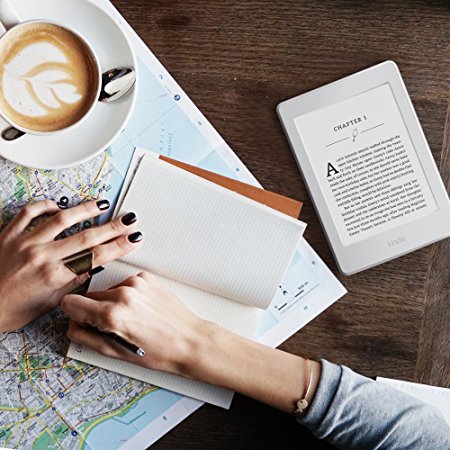 For her love of reading, it can be one of the best gifts that she will ever receive. She is going to fall flat on the face if she reading is her ultimate hobby.
The electronic reader would give her the opportunity to have any book in the world with just a few touches.
To add to the efficiency of the gift, you can even gift her a lifetime Kindle subscription. It would eventually become her ultimate travel companion as it is lightweight and portable.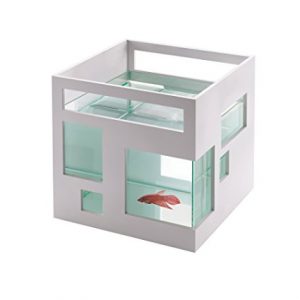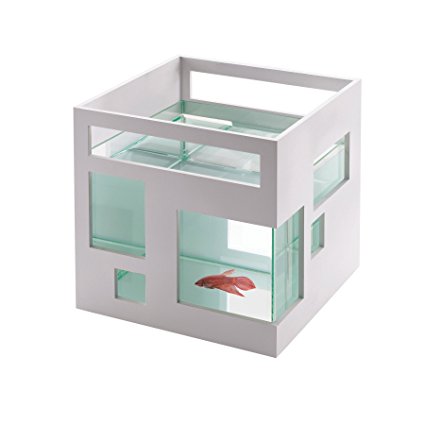 If she is fond of pets but is still not allowed to raise a cat or a dog, a fish might help her to fill that space of a beloved pet. This mini tank is a great option to snub your old styled fish bowls. The modern styled fish tank can is apt for petting small fishes like the goldfish.
Also, it can be separated to keep multiple fish at multiple levels. Therefore, you won't have to worry about fish fighting over their territories.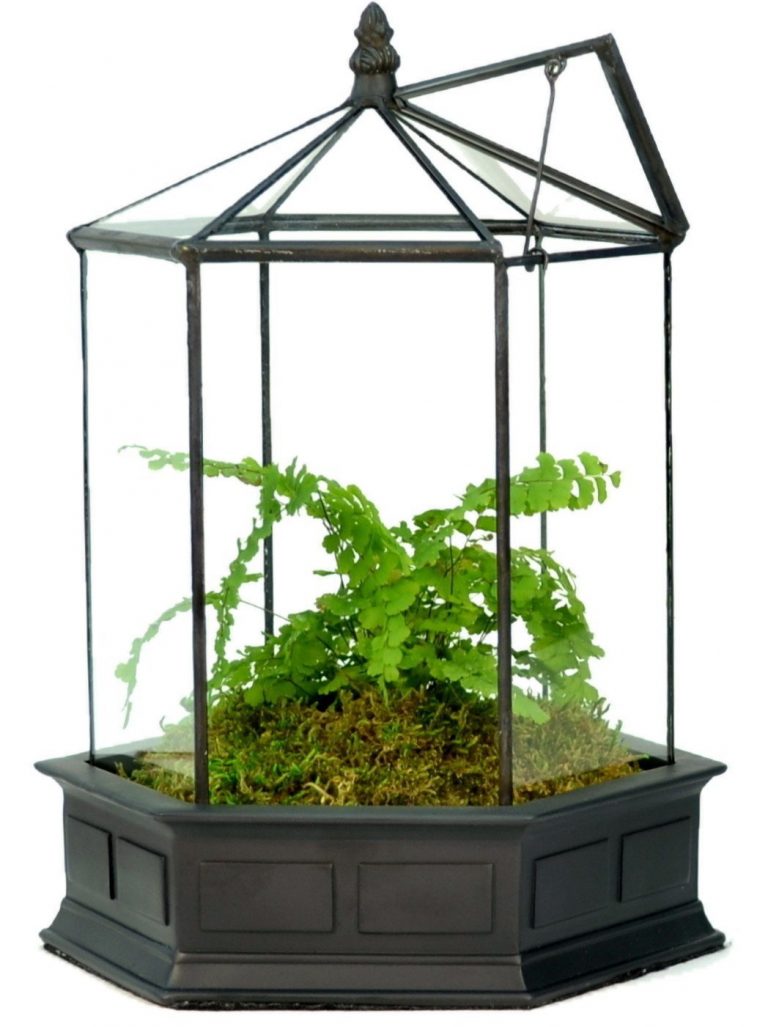 For someone who is fond of plants and would love to have a plant in her bedroom, the six-sided glass terrarium would be an awesome gift for her.
It would not only help her decorate her room but would make her feel lively every time she has a glance at the plant that has been growing in the hanging six-sided terrarium.
Also, for someone who loves gardening, this can be an awesome gift. It can also be used to entertain birds near your window by keeping seeds in it.

Now that we have spoken about a lot of ideas that could be gifted to a girl, we would like to stop our suggestion list for now. There are so many other things that deserve to be on the list.
However, we thought that these gift ideas were too mainstream to be worthy of mentioning. Thus, we were reluctant to jotting down those ideas that could easily flash across a common man's mind.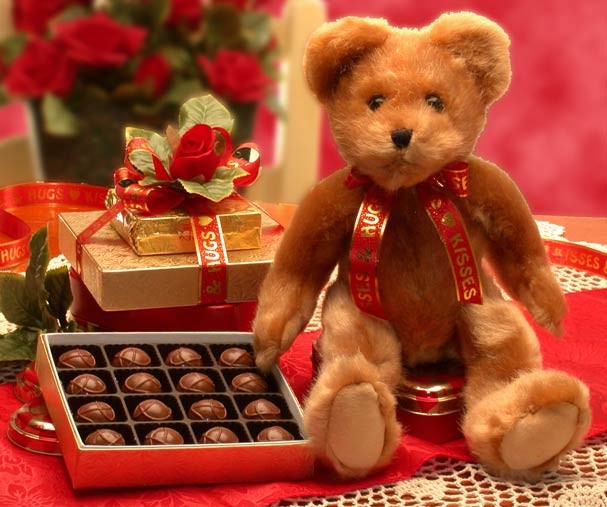 There are few gifts that can be the ultimate options to your questions of what to gift a girl. A girl can never get tired of chocolates. Therefore, if you want to be safe with your choice of gift, assorted chocolates will hardly disappoint.
Teddy bears and large plush toys can also have the heart of a girl. These cute toys are sure of having the attention and the affection of a girl. You can also rely on a lot of other ornaments and cosmetic products.
For more age-specific gift ideas, you can log on to website www.birthdayinpsire.com. We have a lot of gift ideas for different occasions and distinctive age groups. Not only gift ideas, but you will enlighten yourself with a lot of party ideas too on the website.
If you have any suggestions in terms of topics or gifts to be included in our future blogs, you can write to us in the comments section below. We would be happy to review your comments and include that in our upcoming blogs. For now, you can select one of the above-mentioned gifts to impress your little girl.