Last updated on May 9th, 2022 at 06:56 am
Confused as what to get your boyfriend for his birthday? Should I gift him something funny or should it be some romantic gift this time? Is that whats coming in your mind. I know these are pretty obvious questions that just get stuck into any girl's mind while planning gifts for their boyfriend.
I have been searching over many forums from past few days and found that girls are more creative in planning gifts for their boyfriend but they still have many questions that are unanswered.
Keeping those questions in mind I thought I should make a list of some general gifts that any girlfriend can get her boyfriend for his birthday. Although in future I will try to answer some selective questions that are most general with all girls in Q&A format. For now, i will not be so specific but surely you will take away some good birthday gift ideas for boyfriend.
What to buy your boyfriend for his birthday – 12 General Ideas
Here I have listed some of the common and uncommon ideas for gifts that either you can buy or few gifts that you can make yourself with little efforts, you can get it yourself done. So stay tuned I am sure from here you will take away few good ideas. Or if you want specific products to buy then you can directly switch to our recommended list of birthday gifts for boyfriend.
1. Note in the Jar
It is one of the unique ideas I would like to give you, Its kind of DIY. So I am sure you will like it. As you can judge from the title that it is kind of a note that you present in a Jar or bottle. You might have seen this in movies.
For this, first you have to work on a note. That means you need to write a nice note in a nice looking note paper. The note can be a naughty one, a romantic one or just a funny one, it is your choice what you want on that note. The second thing you need a jar or a bottle.
You can have a good shaped jar or bottle for this and then you can decorate it in your own way. When finally the jar or the bottle is decorated put the wrapped note inside it and get it as a birthday present for boyfriend. A gift that will be memorable.
2. Imported beers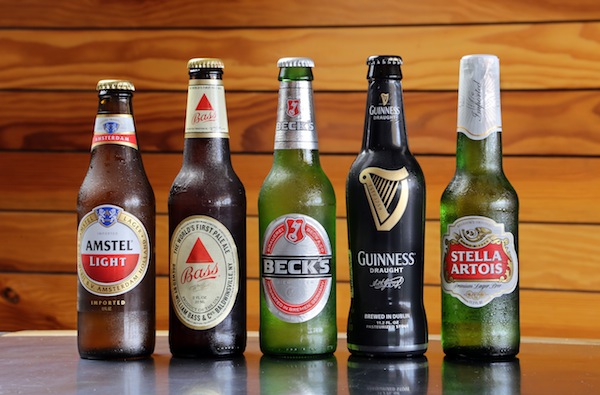 If he is adult and is a beer lover then i guess this is the best thing you can do for him. Order some imported beers for him. He will love you for this.
As a guy, i know how guys love beer to the core and when it's about having some special imported beer, it is just awesome. Beers like 60 MINUTE DOGFISH, SCULPIN IPA, Gnomegang, etc.. You can read this list of top 50 beers from the world and order online any selective one for him.

3. Beard Yearly subscription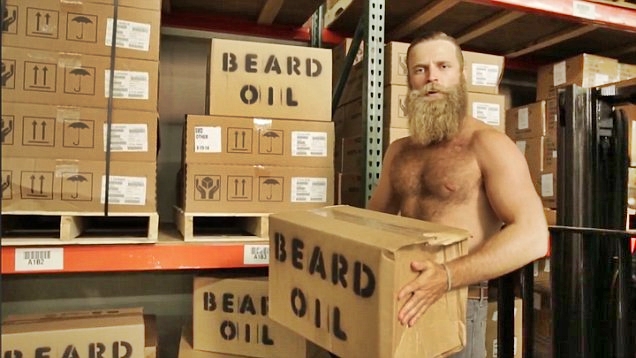 If he is a fully grown up guy then I am sure having his beard trimmed, shaved and maintained, is one of the most primary things in his daily life.
Many guys are passionate about collecting stylish products that make their beard goes with ease. Last month I read an article about few quarterly and yearly subscription for men. I don't remember exactly which company but I am sure you will find many of related subscriptions to buy for him (online).
4. Superhero Products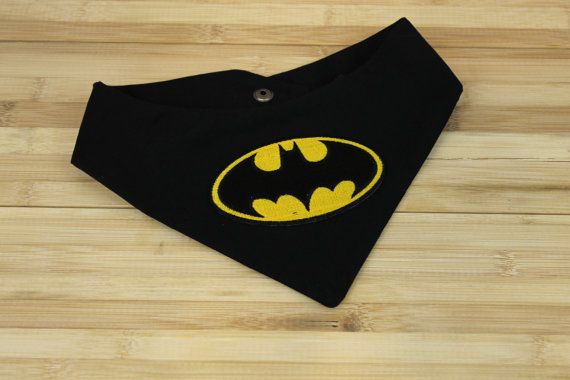 Many guys love associating them with their favorite superhero characters. For an example you will find that many guys love to carry batman logo key chains or printed t-shirts, they find it cool. Recently I gifted a superman printed cap to my friend on his birthday as he loves this character.
So find out if he has some favorite super hero. You can find many kinds of superhero products on the internet i.e wrist band, cap, socks, T-shirt, Underwear, belt, wallet, etc..
5. Cool techno stuff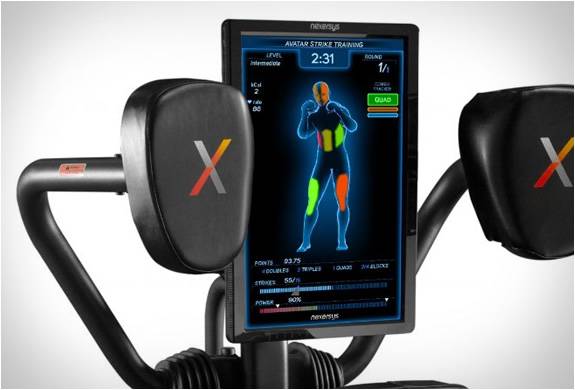 Guys are generally techno freaks they are found to be driven with all latest tech gadgets. If he is one of the guys who loves being up to date with all the latest tech gadgets or even if he loves trying new stuff, then go for it.
Find out what kind of gadgets he like the most. Is he a music freak and likes gadget related to music or is he a latest mobile/tablet lover. Find it out yourself and research over internet what is new and what is trending. You will find many options. Get the best from the options and make his day.
6. Funny gift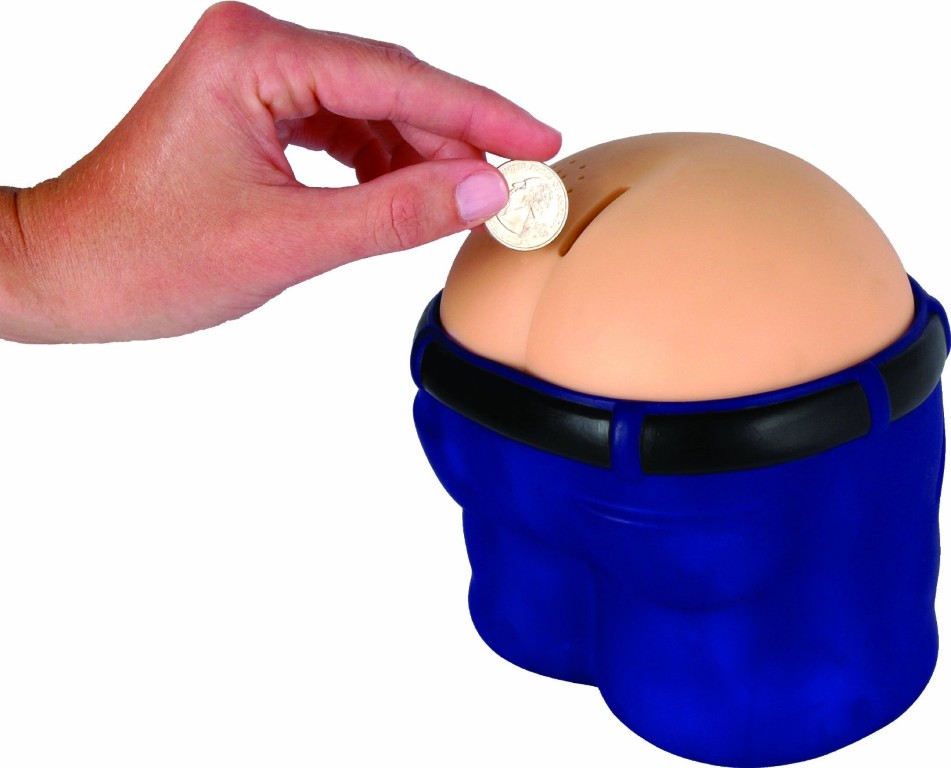 Have you ever gifted your boyfriend something funny, like a Piggy bank where the name is the only piggy bank but the shape is man ass where you only get an option left to insert the coin is the hole, rest you can understand what it is, LOL.
So there are many funny gifts in the market place that you can buy for your boyfriend. I am sure a funny gift will make him smile and laugh not only on his birthday but also whenever he will see that gift in the future as well. It will just bring a smile to his face.
7. Cool printed T-shirt/ Apparel Subscription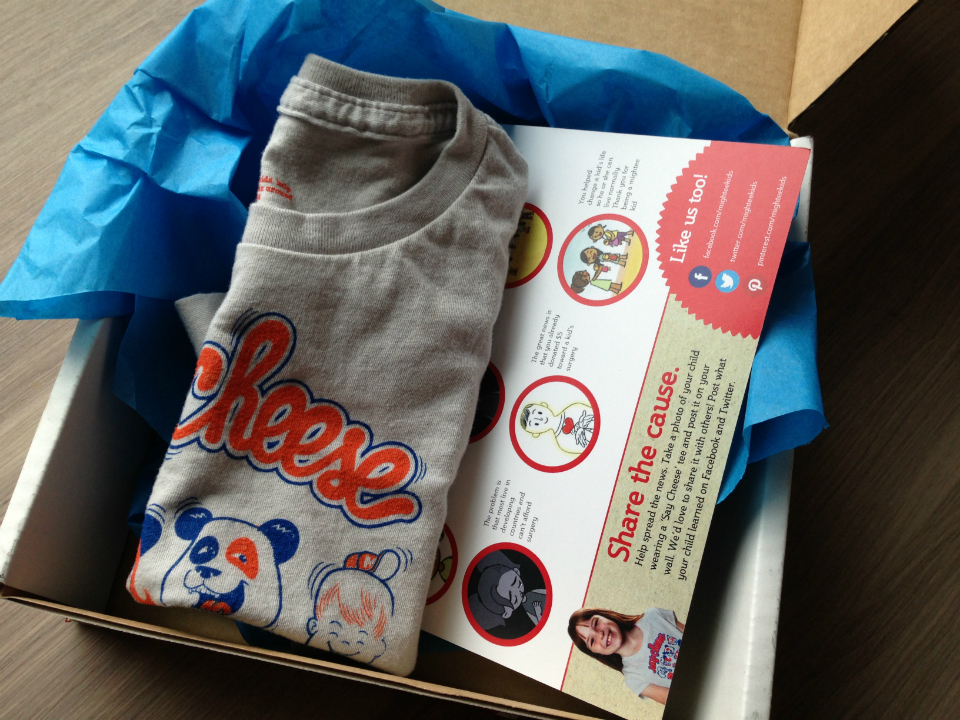 Guys love cool printed T-shirts, it's quite obvious but while planning gifts, girls just look around for gifts that are just out of the box. They forget that there are many gifts that can they can gift any guy and he would love to have it. There are many things that guys will like anyway.
So get him a pair of cool printed T-shirts, there are thousands of options. If you don't know what is in and what is trendy, then you can go for apparel related men's subscription. These companies find a man the best suiting apparels that suits the best and which is trendy also.
8. Short video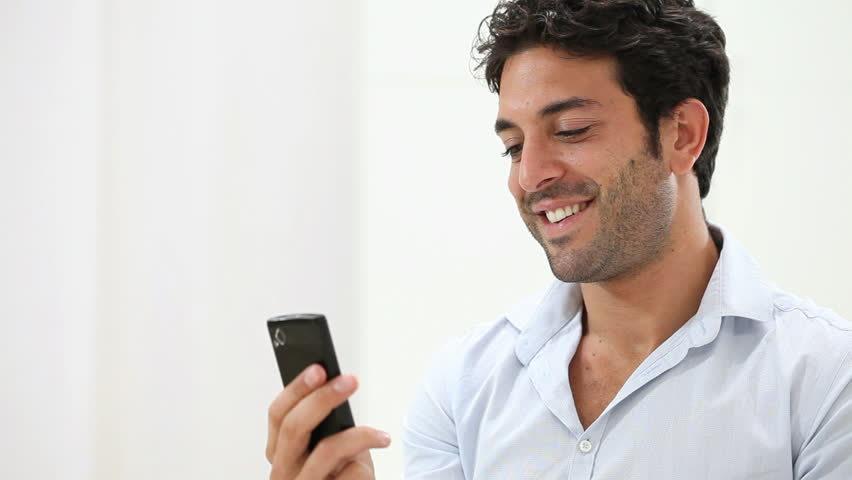 This is a very special gift you can get your boyfriend. With little efforts, you can make a very nice birthday present for him. All you have to do is call his friends, family members, and relatives.
You must be thinking what exactly it is. Recently I checked out a video which my girlfriend showed me. It was a very creative video which her sister made for her birthday. What she did is, she called all her(my girlfriend) friends and other member of the house and some of her colleagues.
She called them and asked them to create just 15 secs video max with wishing greets and asked them to send it back to her. She managed to convince 10 people including friends, family members and relatives. After she got all the videos she merged and created an awesome short video with music and backgrounds. She then gifted her when she was working.
So it was really awesome, my girlfriend showed me the video and i just got bowled over it. I think even you can also do the same for your boyfriend, what say?
9. Power balance band
I am not sure if you know about power balance band or not, if you know then you might already know what it is and what it is for. For those who don't know, a power balance band looks like a normal stylish band which not only a band, it also helps in balancing and boosting body energy.
This means this band gives the power boast to the body all day long and keeps you energized. You might have seen many celebrities wearing those power balance band. I think this is one of a good option you can consider for your boyfriend.
10. Fancy beer glass set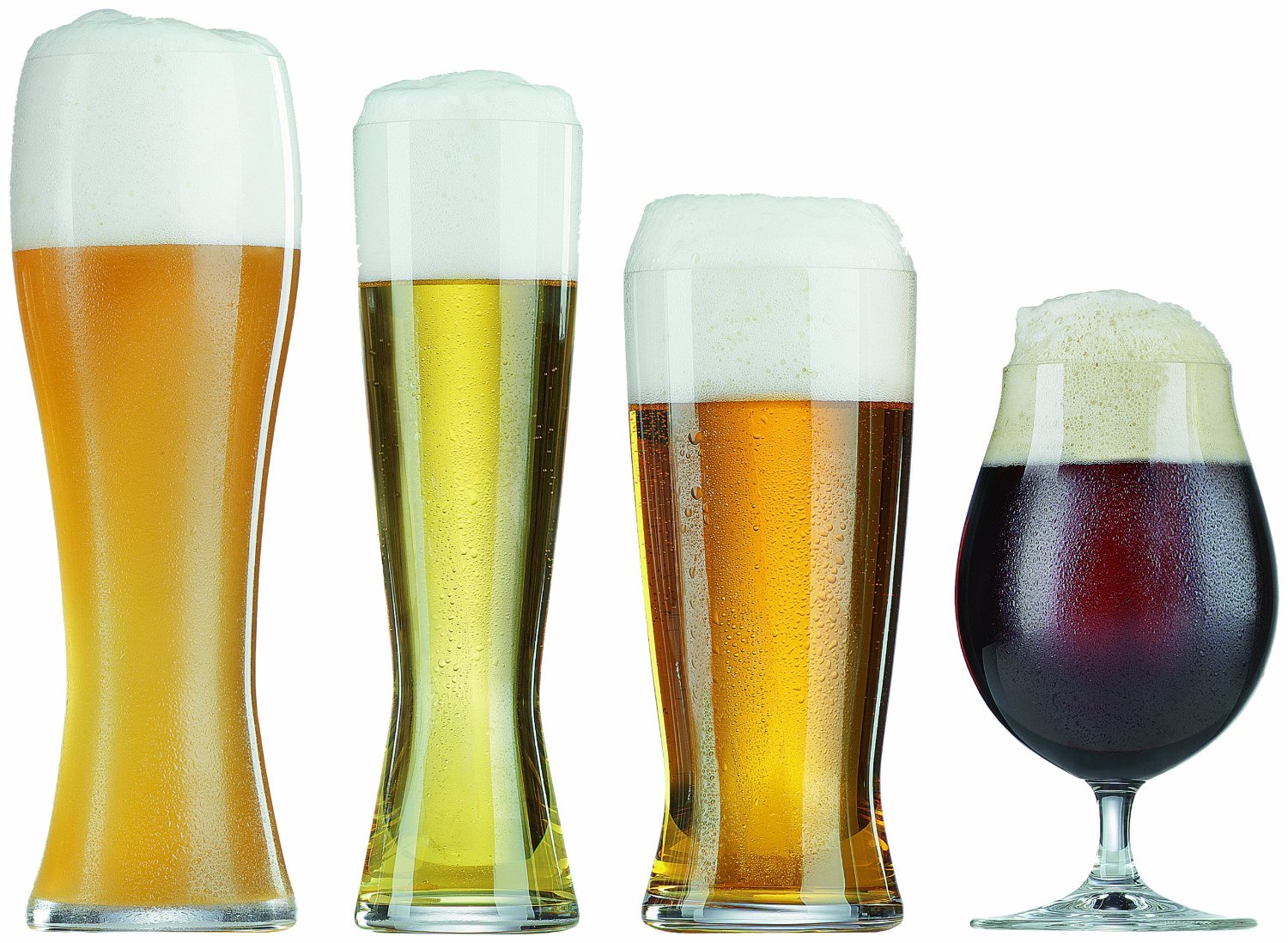 As i said above if he is a beer lover, then I am sure he will love adding new fancy beer glasses into his collection. I was looking up for some good options for beer glasses and i was amazed to see so many beer glasses in different shapes and colors. I am sure you will also find some great looking beer glasses. You can even gift him a beer glasses complete set.
11. Beard grooming kit
If he is a grown up guy then I am sure he must be using beard managing kits like a trimmer, razor, etc.. So what can be the more perfect gift than gifting him a beard grooming kit, in which there are razor, trimmer, shaving cream, foams, shaving solution etc..
If you don't know what exactly to buy him then go for men's subscription for beard tools. There are many companies which give you a wide range of tools and choose the best suitable tools for your requirement. Here are few best options to look for 2dollarbeardclub.com, thebritishbeardclub.org, etc..
12. Unique key chain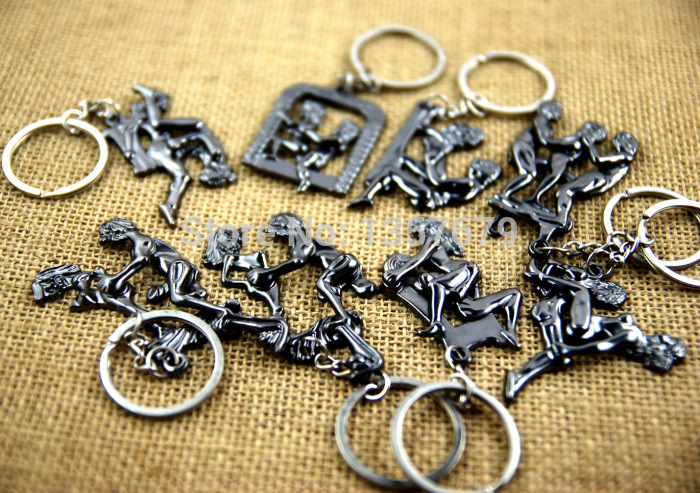 If he carries keys of his bike, car, or home then you must go for a unique key chain. There are many key chain you can find online. You can find some funny, unique, romantic, wacky, hilarious key chains. The good thing about a key chain is that it will always be with him and he will remember the day whenever he will notice the key chain.
13. Personal Collage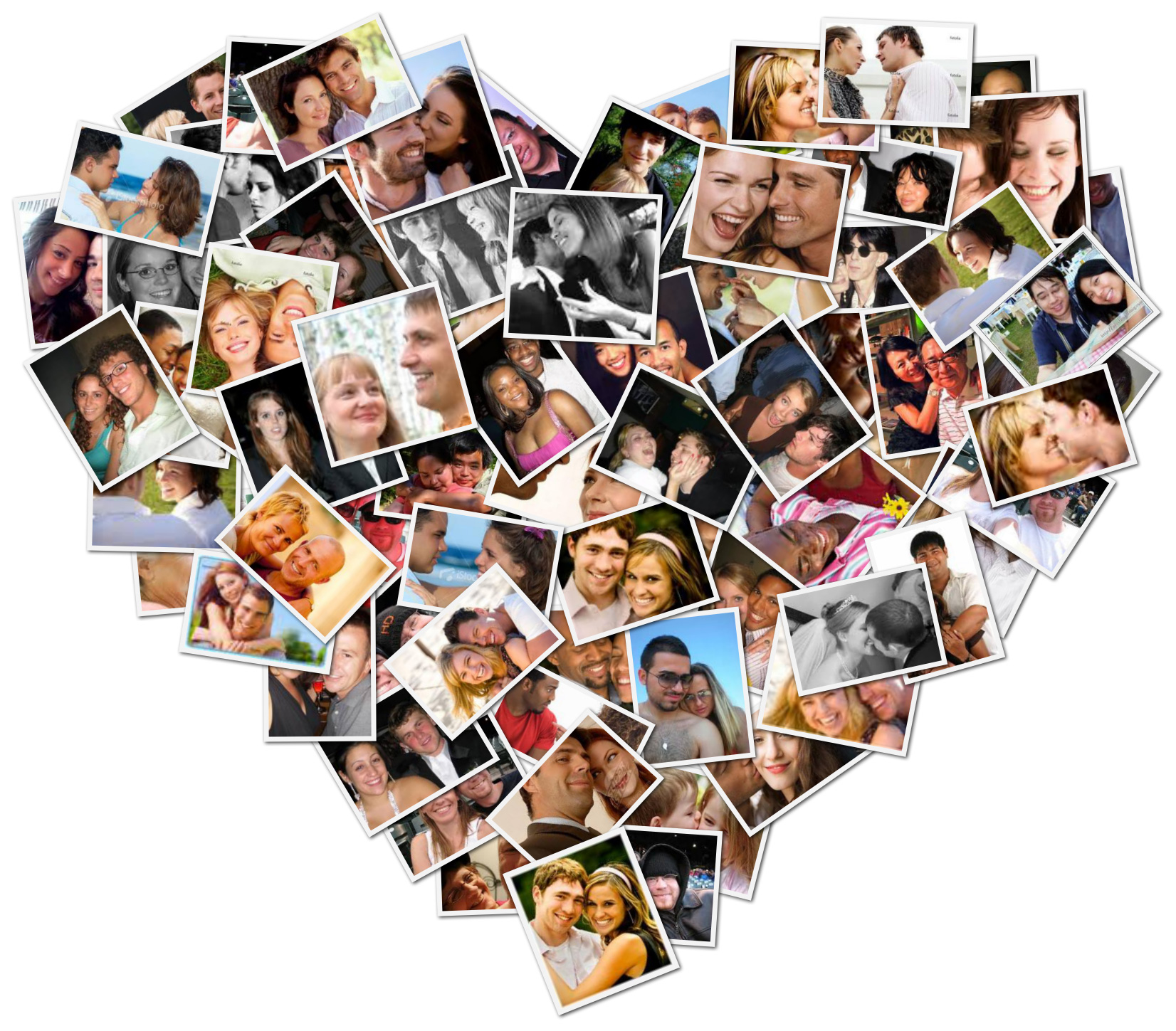 This is the best option i recommend all girlfriend boyfriend. It is the best to gift in this kind of relationship, even it is good for any relationship.
I answered many birthday gifts related questions where girls asking for birthday gift ideas for boyfriend. So I always share this idea with them and many girls like this idea.
I am sure you must be knowing what I am talking about when i am saying personal collage. It is nothing but collecting some personal pictures and converting it into a big collage with help of some quotes, messages and designs.
For this you can go in your own way and use all your creative skills to make a nice collage. It is the most precious and special gifts you can get your boyfriend for his birthday as this gift will always bring back all memories every time he will look at the collage.
14. X-box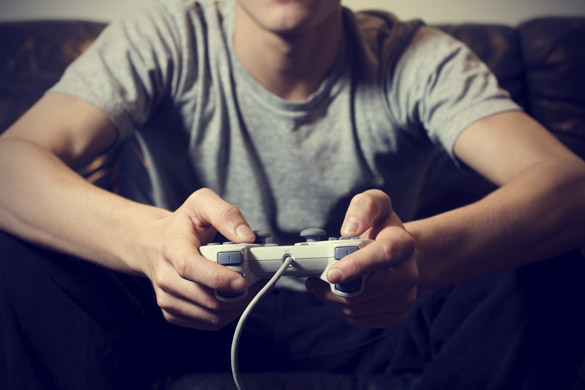 Guys love playing games it is that secret which is not hidden from anyone. I am 26 and I still love playing games when i get chance.
So if you think he loves playing games or if you think he would love to play in his leisure time, then go for it. Get him an X-box and few games CDs. He will be surprised to see you gifting this bad-ass thing to him on his birthday.
Recommended gifts you can get your boyfriend for his birthday
Here some of the really cool stuff that you would really love to get your boyfriend for his birthday for sure.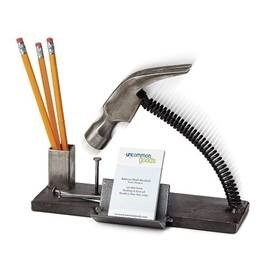 Your boyfriend will love to have the "Reclaimed Steel Desk Organizer" as a gift from you on his birthday. It is a handmade piece made up of tool parts and recycled or reclaimed steel. The item gets a vintage look due to reclaimed steel. Your boyfriend will surely like this gift from you and will effectively use it to nail the screws.
Your boyfriend will love to get a set of 4 glasses as a gift on his birthday. All the glasses are lead free and the color of the glasses is clear. The Glass Rock n Roll is safe to wash in a Dishwasher. On the glasses the musical instruments used in Rock n Roll are printed and so the glasses are known as Glass Rock n Roll.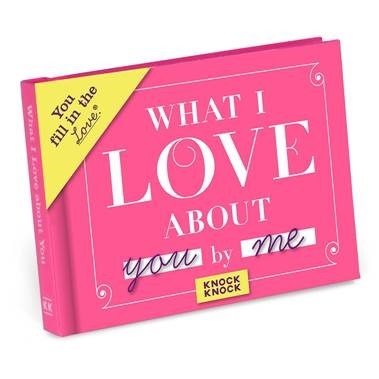 Your boyfriend will love to fill this small book which contains some expression of love for him in the filled in the blanks format. You can easily express yourself. By completing one line, your loved one will read that unique line again and again. Write each line witty, racy and nicely so that you're loved one will love reading it.
Your boyfriend will very much like to have the "Mobile Phone Screen Magnifier" as a gift on his birthday as it is perfect to watch movies and for reading. It magnifies your phone screen 2 to 4 times the size. The experience of viewing the phone is excellent. The design of the magnifier is foldable and portable. It has universal compatibility and works perfectly on all smartphones like iPhone, Samsung. Your boyfriend will surely love this product to use on his mobile.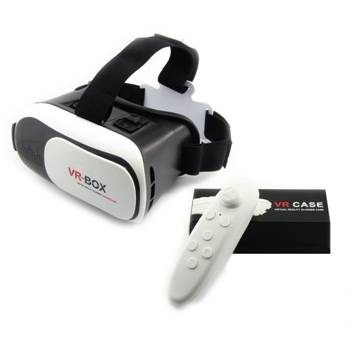 Your boyfriend will really like the "3D VR Headset Glasses" which you will gift to him on his birthday. With these glasses virtual reality can be experienced while playing games and watching videos. It has an anti-dust design and is durable and adjustable. It is compatible with IOS phones and Android. He will love to watch movies and games with the help of 3D Headset Glasses.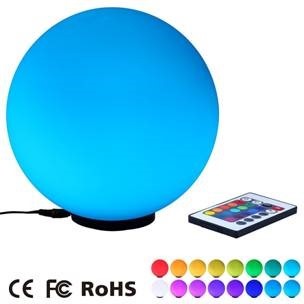 Your boyfriend will love the "Stoog Bedside Lamp Night" as a gift on his birthday. He will like the multi-colored eye-soothing LEDs that will look bright and awesome with beautiful colors at night time. The Stoog Lamp night is available in 256 colors with 4 color changing modes of flash, strobe, fade and smooth. You can use the remote control from upto 15 feet to change modes, brightness and colors.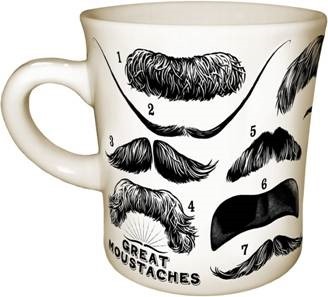 Your boyfriend will surely love the "Moustaches Coffee Mug" as a gift from you on his birthday. In this cool mug some famous mustaches of famous personalities are featured such as Mark Twain, Groucho Marx, Leon Trotsky, Lao Tzu. At the bottom of the cup the names of personalities having the mustaches are given as per their numbers. You can easily wash this cup in a dishwasher and is safe for microwave use. This will be a unique birthday gift for him on his birthday.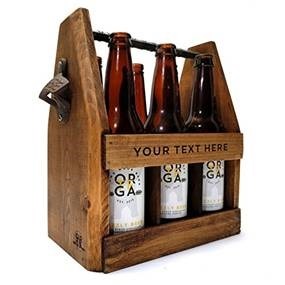 You would be happy to take the "handcrafted wooden beer carrier" at a function or occasion or simply for an outing with you. You can take your beer bottles in a vintage wooden carrier which is made up of nice material. You also get a forged opener. Your boyfriend will surely like the handcrafted Wooden Beer carrier as a gift on his birthday.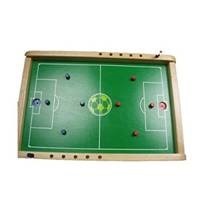 Your boyfriend would really love to have the "Penny Soccer" game from you as a gift on his birthday. This is an awesome game for all age groups. You have to just flick a penny on the board against another player and score a goal in the opponent's team. Your boyfriend and his friends would just like playing this game.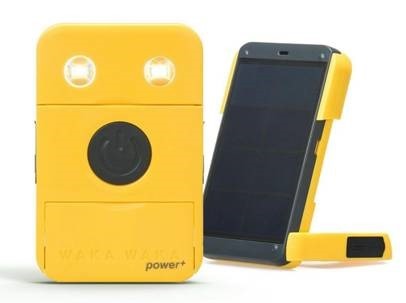 Your boyfriend will appreciate you for this product since it conserves energy and uses solar energy. From the Solar Power Flashlight's outlet you have to first charge it in the sun. Your battery gets fully charged after keeping it in the sun for 12 to 24 hours. With this device your smartphone will be charged in 2 hours. It has a flexible positioning; you can hang it from a tabletop or ceiling. In this device you use solar energy and save electricity. This is one of the best birthday gifts for boyfriend.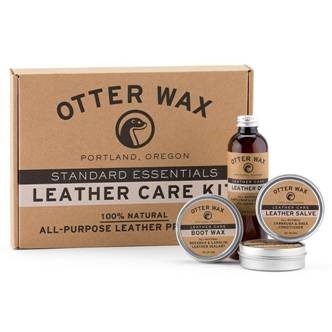 You must be thinking about what to give your boyfriend as a gift on his birthday then you can present him with the "Otter Wax kit". It will take care of all his leather products such as shoes. He will also get saddle soap for cleaning and for conditioning he will get Leather Salve. He will get for shining a leather oil and for protecting of leather shoes he will get boot wax. With this kit flannel buffing and an applicator cloth is also included. This product will of great use to him and your boyfriend will really like it.
Your boyfriend will love to have the "Stainless Steel Muddler Set" with him as a gift on his birthday from you. With the Stainless Steel Muddler Set he can prepare premium cocktails and have that ultimate cocktail preparation experience. He can make homemade cocktails with fruit flavors, herbs and spices and can make all-natural refreshments. He can treat his family, friends and guests with the great value cocktail kit. With it he gets a grooved nylon head and a steel mixing spoon for stirring delicious cocktails. It will be an ultimate cocktail making the experience for him.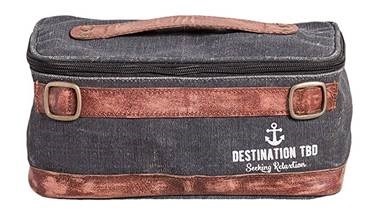 Your boyfriend will love to have the "Ashton Dopp Kit" bag which is sturdy to use. It is made up of up-cycled tarps, canvas and military tents. It is made up of genuine leather and its hardware is made up of unique metal. Your boyfriend will love to take this Ashton Dopp while on outings or for picnicking.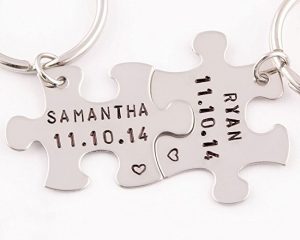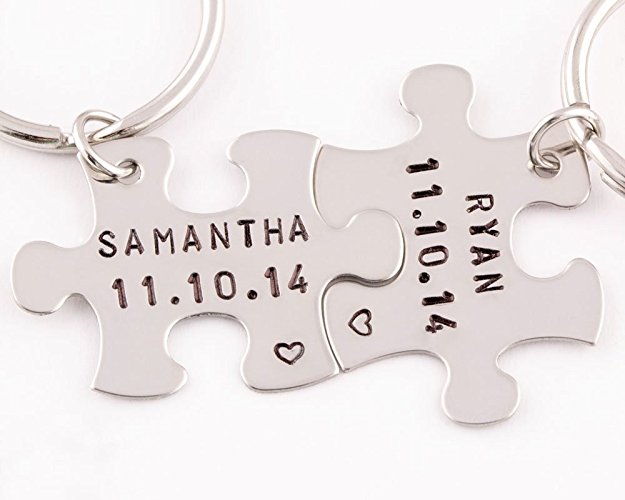 Some special relations in life are not made by birth or sharing the same blood but they are the ones that look for you and care for you just because they love you. Boyfriend is one of those special people who will care for you no matter what. Thus the day you met and started the journey of being in love holds a great relevance. These jigsaw pendants mark the date and both of you can have one each.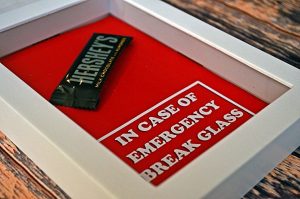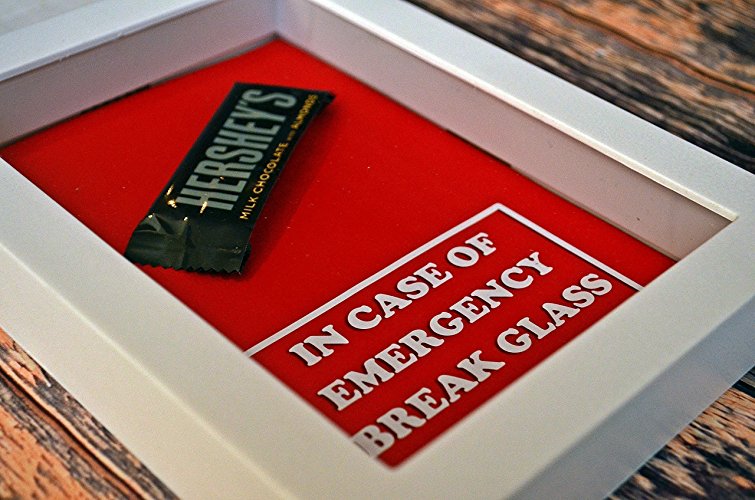 If he is someone who has a sweet tooth and craves for chocolate bars at random times then you can get this quirky glass box that has a chocolate bar framed inside. In an emergency, he can break the glass with a hammer and have the Hershey's bar. It is a fun birthday gift for him that will bring a smile to his face.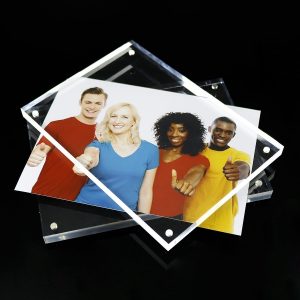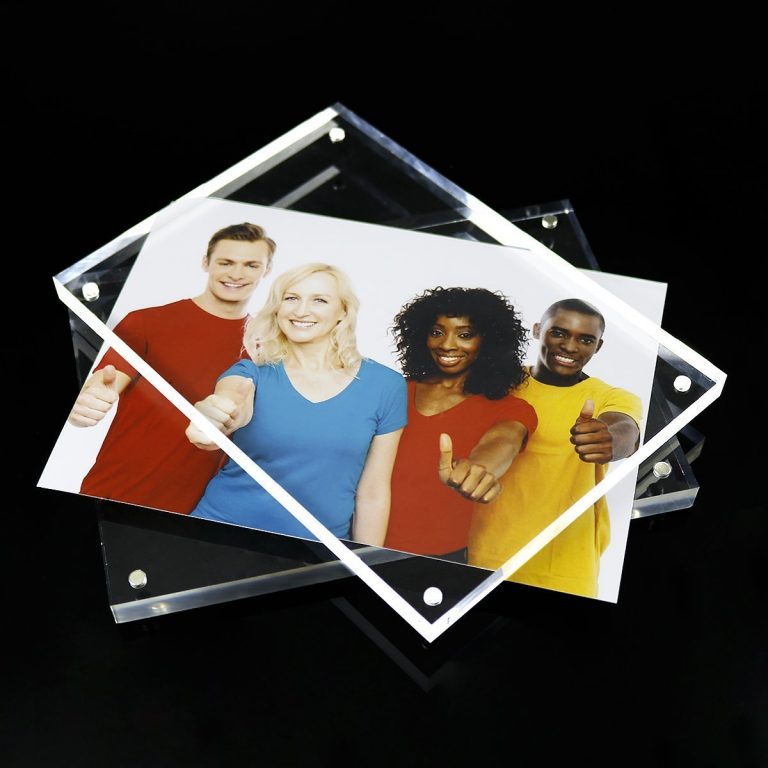 If you are looking to get a frame for him then you can try out this acrylic one which is different from the ordinary ones as it doesn't have a defined frame and looks like the photograph is carved within the glass block. Although it is not permanent and is interchangeable like other frames which allows you to keep switching photographs. He can put if by his side table or his work table.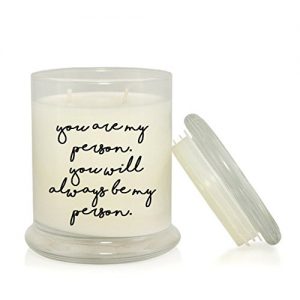 More than a gift this item is a gesture to acknowledge the importance of your boyfriend in your life. Candles are anyway a pleasant gift to give. This one has a nice lavender fragrance that will remind him of you whenever he lights it. It also has a really sweet message written on it which is inspired or adapted from the TV series Grey's anatomy.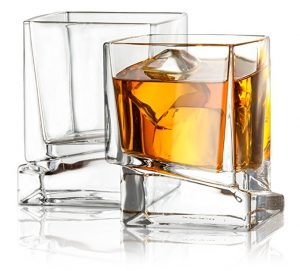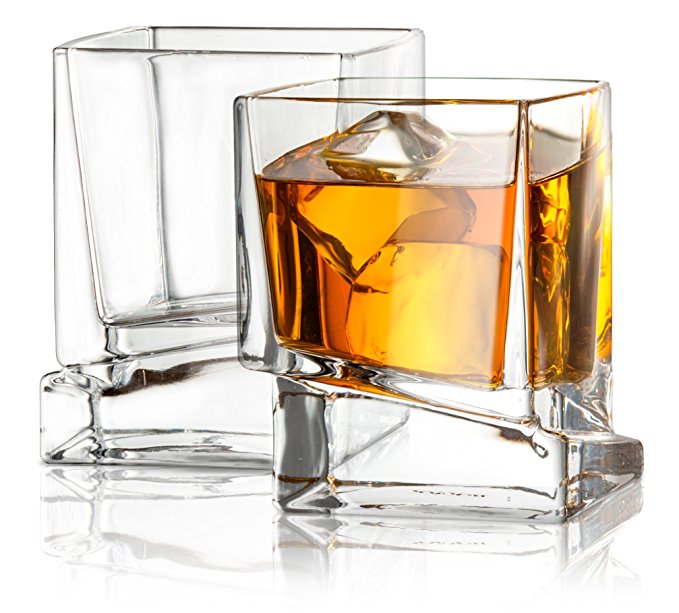 This is if your boyfriend is a whiskey or a scotch lover. These are old school whiskey glasses that have an awkward base shape and a clear glass. They come in a set of 2 and are perfect barkeepers. These glasses are handmade by professional artists. Since they are old school glasses they are made in a way that they are sturdy and rock like especially in the areas where breakage happens easily.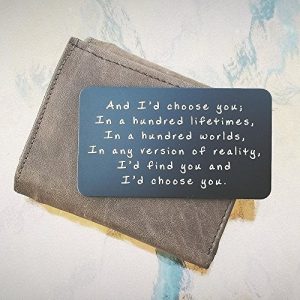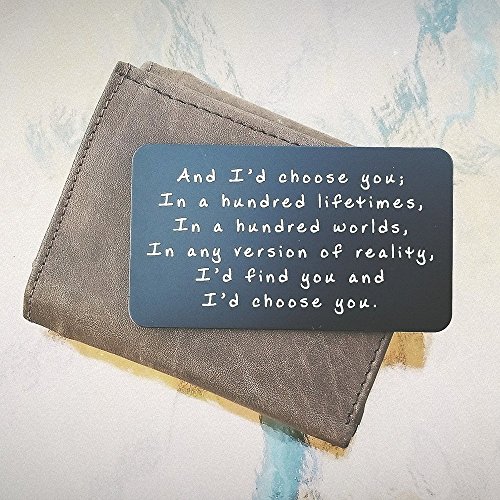 Gone are those days when keeping pictures in wallets as remembrance was famous. These wallet inserts have taken the place of pictures since they are in a big trend these days as they are a perfect token of remembrance that one can keep with him. This insert has an engraved message which is very beautiful and the metallic finish also has its own charm.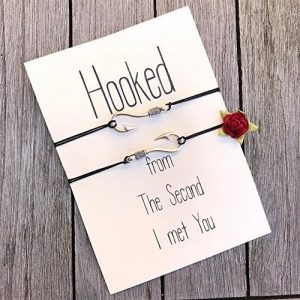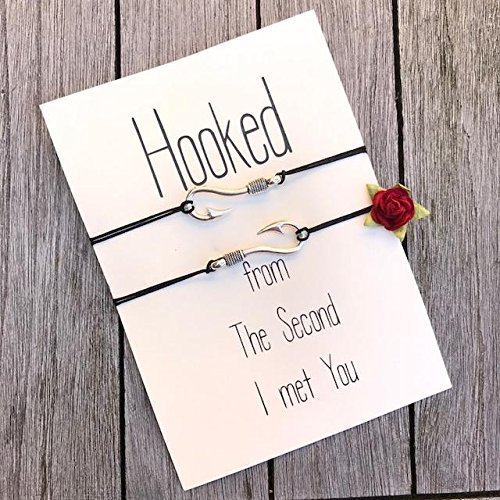 This is a gift that depicts that he has a part of you and you will also have a part of him with these bracelet set. It is basically a hook pendant that has a very deep meaning of a relationship within it. You can put one on your wrist and pass on the other one to him as a symbol of the beautiful relationship you both share. This will the best birthday gift idea for boyfriend.
Now i think you are not confused about what to get a boyfriend for his birthday. You have so many options now. I hope you will get a good birthday present idea for a boyfriend.
There are probably many more things you can get or buy your boyfriend for his birthday but here i have listed only few that are just prime most interest of any guy.