Last updated on June 4th, 2022 at 12:44 am
What to get your sister for her birthday? Is that what you are thinking? For you, I have a list of some amazing gift options that you would love to get your sister for her birthday.
---
Well, the question might have knocked down on the brains of many people. Some would seek the help of their friends, while others would just google down their query to find exciting results and gift ideas. It is an intriguing affair, to say the least.
It is not only tough but it also takes some brainstorming sessions to choose the righteous gift for your angelic sister. Even if you call her the adopted one all your life, you wouldn't want to compromise while selecting a wonderful birthday present for her.
Thus, to help our readers to find specific solutions on their confusion, we jotted down a list of gifts you can get for your sister on her birthday.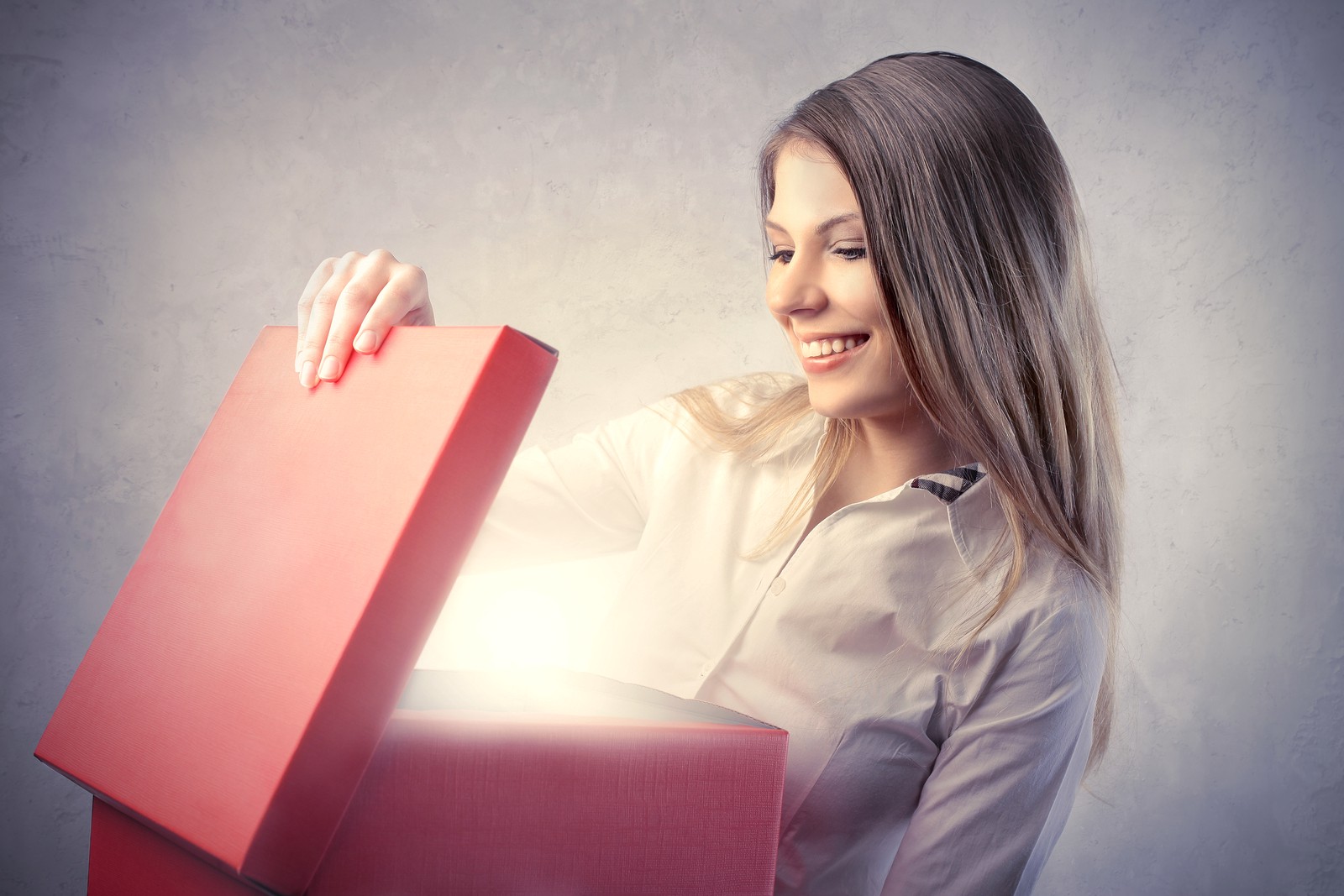 Things to get your sister for her birthday
Siblings always find a way to curse each other's laziness. That might often result in fights. Thus, this t-shirt with a lazy sloth would give her a good idea about what you think of her.
First of all, it would be a great t-shirt, unlike the mundane ones, with a quirky message on it. Secondly, it would glorify her laziness in front of your parents.
So by gifting it, you put in a dash of humor along with a good comfort-wear to use at home, gym, or routine walks. This is a great present which would have an altogether different impact on your sister.
Girls love taking pictures, don't they? If your sister is one of them, then this camera is surely going to help her to capture her beauty. Also, it gives out instant images which can later be a part of a photo book, album, or as wall hangings.
This camera is also recommended for the girls who are ardent shutterbugs and find plenty of solace in picturing things.
The camera also boasts a selfie camera which is surely going to be the highlight when you gift it to your sister. It is a good electronic appliance to consider if you have a strict budget.
The kit once installed in any room, whether it is an office or the home, definitely brightens up the mood. It is a great decorative item to keep your room full with positivity.
It also adds to the overall appearance of the room. Nurturing a plant is always a special task, and if your sister is nature bound, she is going to fall face first over the beauty of the gift. It doesn't require soil for the plant to grow.
All it needs is some water, some air, and lots and lots of love. We are sure that once your sister receives it, the plant is going to get ample amount of required nourishment.
Anything that is customized and boasts a heartfelt message for her would definitely make a special place in her heart and her life. Let your sister know that what she means to you by gifting her this lovely cuff bracelet.
There is a message engraved on it which says, "Always my sister, forever my friend". We kid you not but she is going to wear that bracelet proudly for years to come.
You don't even have to worry about finding a proper packing for the gift as it comes in a wonderful jewelry box. This is an excellent personalized birthday gift which she would remember for years to come.
By the very first word, it may seem a bit boring, but once you look at the teapot closely. Then, and only then you would know the beauty of it and how it would make a positive impact when bundled in a gift box.
It has a cute message which is nicely tied by a thread which says, "There is no friend like a sister". The message and birthday wishes for sister itself qualifies it to be one of the nicest gifts one can gift to her.
Also, if she is a tea lover, she would love the intricate work that does in the designing of the pot. It can also be used in the microwave. Overall, with the delightful packing that it comes in, it is an interesting gift for your tea-loving sister.
If you are confused about your sister's choice, and in case, you feel that your sister isn't going to love the mundane gifts of your choice, then you can stay safe by gifting her a jewelry box.
Most of the girls always have a dire need of an ornament box at any given point of their life. Therefore, it always intrigues a woman when she receives a keepsake as a gift.
The best part about the gift is it is downright customizable. One can put a picture of their own on the cover along with a functional locket pendant. Every time you wind the box, the wonderful world tune plays in tandem.
Necklaces have found a way to be one of the most worn ornaments on the globe. Needless to say that it is on the top of the priority lists when one thinks of giving a gift to someone. However, a regular boring necklace might not amuse your sister to an extent.
A dash of lovely customization and a sentimental touch would necessarily improve the overall appearance of the gift. The pendant signifies a message which depicts, "sisters for eternity".
It is a lovely necklace which would be preserved by your sister for a lifetime. Don't be surprised to see the necklace as a constant ornament regardless of the occasion.
Not many, but those who have the knack of reading are surely going to love this beautifully written book which covers the story of two sisters. Women would love the book to the core as it covers human emotions through a tale of sisters perfectly.
Therefore, if your sister is a bookworm, you can add another beautiful book to her collection. The only issue would be the choice.
Make sure she is into fiction before you order the book for her. A person who thrives on Sidney Sheldon or Dan Brown wouldn't find interest in something as emotional as a gift for my sister.
If you have a sister who is young, wild, and free and can't stop listening to music, then this is excellent birthday gift for her to entice her mood. The colors of these headphones are surely going to fascinate any girl.
Not only the color, but they provide fantastic sound quality and superior music experience. Also, if you hate what she plays loudly at home which pisses the hell out of you, the headphones can be a solution.
This way, she can enjoy her favorite music without annoying you. They are easily adaptable to any smartphone or a Bluetooth device. Also, they have basic switches which can let you play, pause, and browse through your music library.
Make your sister feel like a princess by gifting her a wonderful pair of soft and comfortable indoor slippers made of fleece. This would help her to roam the entire house without dirtying her feet.
Also, it would give her the comfort of a lifetime. It surely provides enough relaxation for the feet and the leather base assures much friction making it safe from slipping.
These sleepers are washable and can be drowned into the washing machine to make them look brand new all over again. It is a decent option to consider, if and only if your sister loves to treat herself like a princess.
Trust us, there is no better gift on the list which can match the effectiveness of a selfie stick to a girl. Girls love taking selfies and there is no one on this planet who can deny this very fact.
Therefore, a selfie stick is a great gift for any woman regardless of her age. There could be several exceptions so as not all women are self-obsessed. But most of the women are, so it suffices all the requirements to serve as a decent gift for women.
It would be a spectacular appliance for the sisters in their young age or for the girls who are just entering their teens. There is a high possibility that she might annoy you by forcing you to take selfies with her.
Give her a sense of comfort and luxury by gifting you sister an exclusive box of 6 assorted bath bombs. The box contains six amazing scents including strawberry, orange, mint, green tea, ocean, and lavender.
It is made of 100 percent natural and organic ingredients. Also, there are essential oils and minerals that soothe your body to perfection. There aren't any added colors for which you don't have to worry about your bath vessels getting stained.
It is packed in a unique box which makes it a wonderful present for every woman, including sisters. The makers give a 100 percent guarantee for its products so you should be least worried before gifting it.
Cooking is an exquisite art to master, and it takes a hell lot of patience to get a command over it. If your sister is into cooking, or in case, she loves cooking for the family, this electric griddle is the absolute unique birthday gift option for her.
It offers easy cleaning and nonstick cooking for lightning fast results. The best part about the griddle is that it maintains temperature automatically according to your requirements.
It is a great equipment to have in your kitchen. And if at all, your sister loves cooking, she is surely going to love it. Also, you can get several lip-smacking delicacies if she is in good mood.
Just like the headphone speakers, the Bluetooth speaker is a nice gift for anyone, regardless of the gender and age. The speakers would allow her to listen to her favorite radio channel or music, without interrupting her to do the daily household chores.
They are easily adaptable with any smartphone devices. The best part is it can be charged and taken around to parties or picnics. It is portable to the core.
Such an effective device is a great gift to be given to your beloved sister. Although it is much diminished in size, it can surprise you with loud and clear sound.
For any woman who has little or enough knowledge about the cosmetics, she would know the value and worth of Kyle lipsticks. It is one of the most adored cosmetic brands all over the world.
Therefore, a gift in the form of a set would surely be appreciated by your sister. It would keep her style game on point and would have a pinpoint perfect make up for every occasion.
Although the names of the lipsticks and their appearances are sultry, they are definitive of giving the woman an extra edge while she puts on the makeup.
If I gifted this set to my sister, she would go gaga over it and possibly would've shown into each of her friends the very next moment she received it.
If caffeine is what she craves for, for most of the times, this is what you should gift her. Ninja Coffee machine would allow her to make a delightful cup of coffee without creating a fuss.
The built-in frother would give her Starbucks like coffee at whichever time she wants. Also, the machine offers a wide variety of brewing options including classic, rich, ice, specialty, and café forte.
Such a quintessential machine would be much loved by any coffee lover. Therefore, it suffices to be a great gift for all the sisters. She would be the happiest person on the planet to get her the daily dose of coffee in the form of a gift from her brother.
Cosmetics have a special place in the women's lives. By gifting them a special place to keep their cosmetics, you would convey that you care about her preferences.
The spinning cosmetic organizer would allow her to keep the cosmetics in place and use it effectively without creating a mess while finding it. It sits nicely near the corner of a mirror and would help a woman in several which ways.
Therefore, it serves as a great gift for all the women, and especially your sister is going to love it to the core. It is a very small set but has the capacity to behold 30 brushes and 20 other skincare products.
A ring is one of the best ornaments to be gifted to anyone, may it be sister, mother, or your wife, ring always has a distinctive value when given as a gift. The ring is engraved with letters that read the best sister forever.
It would stay with your sister forever. Also, it looks great on the fingers. The beautifully carved piece of jewelry is a combination of sweet and edgy at the same time. One can even opt for the necklace engraved with same letters. We just tried to give you better options.
Mugs have been the most common gift preferred all over the world. It can be a bit boring gift that your sister would least expect it, but a mug with a customized message would eventually make it a wonderful gift.
The mug says world's okayest sister which is good banter to share with her. It would crack her up to the core. Also, it would hold a special place in her kitchen cutlery. We are sure that just because it is a gift from you, she would preserve it for years to come.
Just like any other cosmetics and skincare products, nail polishes are much loved and best birthday gifts ideas for girls. One or a couple of nail polish bottles won't surprise her, but a set of almost 20 definitely would.
This would give her a plenty of options in terms of colors. She can choose a different color for a different occasion. As a result, her nail polish game would always be on the positive side.
Everyone wants his or sister to be the showstopper at every event she walks into, and these colorful nail polishes would help her to do just that. Therefore, it is an exciting gift for a sister who loves coloring her nails.
It is one of the top-rated devices to be gifted to anyone. Regardless of the age, everyone loves it. Given that the receiver should be a reader. It is like gifting an entire library to a book lover.
Also, one doesn't have to worry about finding the books on the market. Search the name, and you would get the book you desire. It provides a great reading experience for its users without putting stress on the eyes or hands.
Also, it is extremely portable and can be a great travel companion. We are sure that your reader sis is going to love this superb device. For the fact side, it is one of the largest selling products on the Amazon today.
Has your sister spoken to you about picking up a musical instrument to develop a hobby? Or do you have any idea that your younger sister aspires to make a career in the music?
If answers to the above-mentioned questions are yes, you should probably think of gifting her a music instrument. In our case, we have mentioned violin because it is indeed the most appropriate musical instrument to learn by a girl.
Just like your sister, it is sweet and very much melodious. One can even opt for musical instruments like guitar, or in that case, any other musical instrument of her liking. She wouldn't thank you enough for gifting her something to nurture a hobby.
This is one of the growing trends amongst the youth. The fitness tracker lets you collect and analyze data about the steps you cover, distance covered, speed, time, heartbeats, etc. It is a great device that motivates you to stay fit in a way.
One can always have a look at the calories burned during a physical workout session and work towards the goal. For someone who is into sports or loves to run to keep herself fit, it is a wonderful gift.
Also, it adds to the style quotient of the wearer. Therefore, it is very famous amongst the youth. Many celebrities wear it these days to keep a track on their daily improvement.
Now that you have a wide fleet of options in front of you, we are sure that you have come a far away from the confusion that persisted before you read this space. We hope that you have got the best solutions about what to get your sister on her birthday.
In this blog, we tried to maintain mundane gifts which could be helpful in the day to day life. Also, we hold a grudge against the costly gifts and tried our best to stay away from it. We stressed on giving you birthday gift ideas that could be bought on an average budget.
With this, we conclude our space dedicated for one of the questions that came flying our way several times. The question "what to get for a sister on her birthday?" is answered accordingly and we hope our readers loved our ideas regarding the same.
For more gift ideas, you can log on to birthdayinpsire.com. You would get a lot of information about how to celebrate a birthday, what gifts to give, and surprise birthday plans on our website.
If at all, you feel that we should mention some other things on the list above, you can always leave your queries in the comment section given below. We would be the happiest to take in your queries and edit our blogs accordingly.