Last updated on June 4th, 2022 at 12:16 am
"Sweet 16 birthday gift ideas", this is what I have been asked a lot many times over mail by many of the readers. So I thought to share my researched gifts list with you that will make your efforts less to find the best one for the 16-year-old.
---
16th Birthday is quite a special one for a girl. It marks her transformation from being a girl to a grown-up woman. The adolescence starts to disappear, and girls embrace their womanhood with excitement and joy.
In some countries, sweet sixteenth is celebrated as a landmark birthday while others have different traditions. It is simply a mesmerizing journey for a girl to be in sweet sixteenth. Therefore, celebrations, parties, and gifts are to be chosen with care.
No parents want to spoil the dearest daughter's sixteenth birthday. If you are thinking about what to get a 16-year-old? Here, we made a list of some amazing sweet 16th birthday gift ideas that will make your daughter feel ecstatic.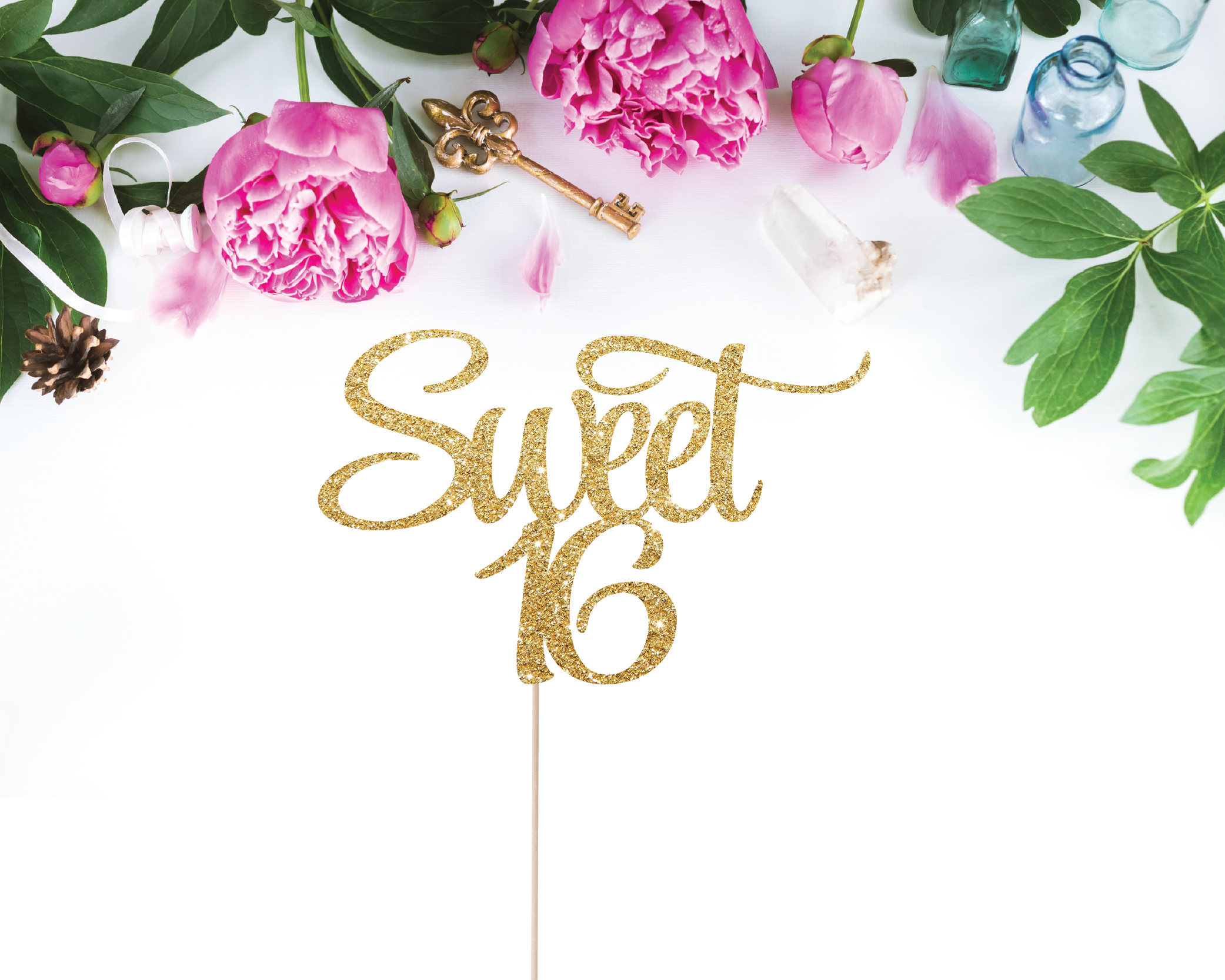 Recommended Sweet 16th Birthday Gift Ideas
We all know you have raised your daughter like a princess, and adding this vanity set to her room would make her feel like one.
Set it up when she is away from the house and see her rapturous face when she notices it after she returns home. It is a good way to let your princess know that she is the most beautiful girl in the world.
The entire set-up would make her feel like a Cinderella sitting in front of a mirror for the date night. We are pretty sure she'll love the idea and embrace it from the bottom of her heart.
If you are hesitant about giving her a car, buy her a bed. Not the simple one, but one from the fairy-tale land, the bed that is shown in most of the princes' diaries.
Give her the atmosphere she has always dreamed of. Let her sleep in the luxuries of the Italian furniture and caress her fantasy dreams. Transform her childhood fantasies into a living reality.
We bet you that it will be the best 16th birthday gift idea for her and any elegant girl will love this effort from you to make her feel like a real princess. Let her enjoy the high-end luxuries of royal's right in her bedroom.
Let your daughter celebrate her sweet 16th like a royal princess. Crown your daughter with this beautifully carved crystal tiara that denotes the number 16 very intricately on it.
It suits almost every hairstyle and adapts to any flamboyant gowns. It would make her feel royal and later can be preserved as a memoir of her 16th birthday.
It will certainly be a center of attraction for her peers, and she's gonna love all this attention and intense love from you.
Kylie has taken over many huge cosmetic industries in the recent times. It growing popularity and the fact that it is a brand by one of the famous celebrities in the world, Kylie Jenner, makes it quite popular amongst the youth.
The lipstick kit has some audacious colors that any girl would love to add to her makeup kit. And now that you know that your daughter is growing up with the speed of the light, this would be a perfect birthday gift for 16th birthday.
It's trendy, classy, and suits every occasion. In fact, the colors are exuberant and are used by most of the Hollywood's leading ladies. Your daughter would be delighted to receive a flashy yet sophisticated gift like Kylie's Birthday Edition Lipstick Set.
Leather Jackets never go out of style. Not only they look extremely class once pulled over but also they provide you with ample warmth during the winters.
It is the safest and perfect gift option to give it to a girl on her birthday, who'd love it anyways regardless of her taste and choice because everyone loves them.
Whether in the parties, hang outs, or adventures, jackets can be carried with you to almost all occasions. They surely add a definite charm to your personality.
Young girls love chocolates, don't they? And name a person who isn't fond of Ferrero Rocher? Ferrero Rocher is one of the best premium class chocolate available in the world.
They have their unique taste and identity. Therefore, gifting a whole big bag full of Ferrero Rocher's is a crazy idea.
Give chocolates as her 16th birthday gift and see her top of the world smile when she relished the nectar with every bite of the chocolate. It would be one of the rarest sign to see your daughter savor chocolates like she is 12 again.
Traveling is one of the best things in the world to inherit within you. If one loves traveling, one will automatically learn to love itself. Therefore, inspire your 16-year-old daughter to travel, to experience different cultures, and capture the world in her timid eyes.
Obviously buying her a vacation ticket must be your priority, but just before that gear her up with all the essentials. A traveling bag might do the trick.
A bag is something which she can use while traveling or at her college. It is one of the most sought after accessories; therefore, make sure you stand out in the choices of the bags.
New Balance is one of the best to produce good looking high-quality sneakers. The shoes are extremely light weight and look fashionable at any time of the year.
Your choice of New Balance would make her go gaga over your choice as NB is used by most of the celebrities around the world.
She would appreciate the gift from the bottom of her heart and would love to flaunt them while she goes to her college or with her friends. These shoes are certainly gonna catch some eyes for sure.
Your young girl is growing and she would require stuffing up her wardrobe with clothes, shoes, and handbags to suit every occasion.
After all, she is a full grown up now. So to suffice her growing needs, Calvin Klein handbag would certainly amaze your sixteen-year-old girl. This is one of the best 16th birthday gifts.
She'd be enthralled by your choice of brand and bag and would probably know that along with her even you look forward to her womanhood.
The fact that she is transforming will make her love the handbag that has been the status symbol of women for many years.
If you want some more 16th Birthday Ideas then you can check out: Sweet sixteenth birthday ideas for theme, games, activities, food etc..
According to a survey, 88 percent of growing kids love electronic gifts, and iPad is the most popular and much-desired exclusive electronic birthday gifts for the teens.
The gadget suffices all the teen needs from gaming to social media at one go. Also, it can be equally used to watch movies, videos, play games etc. Nowadays, teens are glued to their electronic devices.
Therefore, the latest version of an iPad would be much appreciated by your 16-year-old daughter. She'd flaunt her gift amongst her friends and feel super cool about it.
Girls love to click, not all, but 98% of them. Therefore, an instant print camera would be the perfect gift for 16-year-old girl. It'd help her make memories and instantly print them to be a part of her room or her photo book.
She'd love the idea of you keeping up the pace with the technology and gifting her something that'd be very useful to your daughter to take brilliant snaps and make some awesome memories.
If you don't want to present a mainstream gift, Little Black Dress Jewellery Organiser is the perfect delightful birthday gift idea for any teenager. It will help her to organize her jewelry according to her choice and needs.
Also, it would make her look wardrobe neat, cleans, and very well organized. So that next time her friends are in the house, she can proudly flaunt her organizer.
The entire thought of you thinking so much to make her life easier day by day will entice her and make love the gift even more.
Now that she has earned herself the rights to drive her own car, you should motivate her to drive. Well gifting a brand new car is not everyone's piece of cake, but you can surely let her drive your car.
Therefore, New Driver Kit will be an overdose of motivation for her to try her hands on driving. Accompany her for the first ride, and see the joy of exploring the new responsibilities.
The kit contains a sleek driver mug, flashlight, well-equipped first aid box, and fuzzy dices. The entire gift will come to your daughter like a boon that'll do a whole lot to her confidence for the driving test.
The beautiful necklace can add to the beauty of your daughter. The Swarovski crystals would make her shimmer like a star when she inherits the beautiful necklace.
All her friends wouldn't move their eyes from the glittering yet elegant necklace. That'd certainly make appreciate her 16th birthday present.
And trust us; very few in the world make crystals as beautiful as the Swarovski. It would make her feel more feminine and beautiful. Sheer elegance personified.
If you want to give an elegant gift without stretching your budget, floppy hat is a pleasant option. It will make her look majestic, and beautify her dressing experience. A hat that she can carry whenever she's out in the sunny days is a marvelous gift to present.
The fact that she'll be protected by the hat whenever in the soaring sun, will keep you happy and your daughter protected.
Just be particular with her choice and understand her idea of the design of a floppy hat, and you are good to go. It is affordable, brilliant, and quite handy.
You princess wouldn't be tired of having a lot of jewellery at her disposal, and if the piece of jewelry is from you, she'll flaunt with ultimate pride and chivalry.
Sixteenth Birthday Gift Bracelet is an appropriate jewel to make space in her ornament box and on her delicate wrists.
It has a sweet 16 pendant on it which will always remember her about the pleasant sixteenth birthday. Apart from a bracelet, it can become a prestigious memoir for your daughter for years to come.
Your daughter is growing up, and with her is her wardrobe and suitable ornaments to match her clothes. Therefore organizing her jewelry and ornaments can be a messy issue. Hence, gifting a jewelry box can ease all her work of arranging the sets in her cupboard.
The box looks classy from the first look and doesn't acquire a large space in your cupboard. It can fit onto any dressing table with ease.
She'll keep your box with care and every time she uses it will remind her of you. That's what you want when you gift anyone anything, to be remembered.
This is a nice gift for those who are coffee or tea drinkers. It is an insulated mug that will keep your beverage hot for long without you worrying about it getting cold early. It is good to have hot chocolate too. It has a bamboo wooden finish from the outside and a stainless steel cover from the inside which makes it sturdy and long-lasting. It has a cap too to prevent your drink to come in contact with dust.
16 is an age when kids grow up and start getting mature in terms of understanding basic life survival things. One of the important qualities one should inculcate in a child is the savings habit. This digital saving jar is a great gift to start with it. One can put the money inside it and can see the calculation of it on the jar top. It is a perfect 16th birthday gift which is meaning full too.
This one if to make somebody's travel journey a smooth one. It is a neck rest travelling pillow which is extremely portable so that one can carry it anywhere around. It has an inbuilt stereo system powered by the Bluetooth function that lets it play some great music while you sleep or travel. It is a very useful product and a great birthday gift. We are sure the person would love this extraordinary pillow.
A lot of people develop their taste in music in their teens. A lot of them make it their hobby and love to sleep after listening to some music. For this, you can get them an mp3 player that has a good storage system to accommodate a great number of songs. This one has a great power backup that has a playback of up to 80 hours. It is very slim, thus, pocket-friendly too.
If you are looking to gift a photo frame then don't just give it like that, because you can give it with a twist. This frame has a glass top which can carry your messages and that will define it is a 16th birthday gift. Inside you can choose a good the birthday boy or girl's photograph to make it even personal. It is like a reflection shadow box that can be placed at a table top.
How about giving a symbol of the 16th birthday that will be a remembrance for him or her always of the day he turned 16? This keychain is just that. It is a metal keychain carved in the digits of sixteen. It is decorated with rhinestones that give it a very cute look. The bold font makes it a keychain for both the genders to carry it around. One can put their bicycle or home keys in it.
Kids usually get a phone in their teens especially when they reach the age of 16 or about. But at the same time, they don't treat it well and often break it. Thus, you can get your kids a phone cover for his 16th birthday so that their phone is safe from their playful lifestyle. This one is especially for someone's 16th birthday and has a cute message too that will be a remembrance of the day.
There are a lot of criteria for a bag to be the perfect one, it should be big enough, it should look stylist etc. This one is something that is a good teenage style bag which is good to carry to college and classes. It is a canvas bag with sort of leather finish too, the amalgamation of the two looks really trendy and stylish. It has to be carried across the shoulder or on the side.
For a 16th birthday, one should think about a colourful vibrant gift that suits the teenager's lifestyle and the age group they are in. This is a cool set of 4 mason jar mugs that come in different fruity prints and come with different accessories. It is a cool way to have a fruit juice or your milkshakes in it. Because drinking in usual mugs has become so mundane, try out these fun trendy mason jars to sip on your drink.
This one is another spectacular gift for a 16-year-old. It is a glass block that can be personalised with the birthday boy or girl's photograph. It can be used as a paperweight too or it can be decorated by the side of their bed or on the shelf. It is a very extravagant gift that is not too common. The quality is also very remarkable and made up of good quality of acrylic. Teenagers would love definitely love it!
One thing we like to do is to keep our closed ones motivated enough to make them live a confident life. This one is an art print that can be put on a wall in their room to keep them inspired. What makes this art print different is that it is a real photographic canvas and not a printer product.
This cinematic light box comes with different letters that can be used to put up a quote or a reminder. It is an LED box with different colours of lights in the background that gives it a cinematic feel. It also comes with a remote controller to set up the colour of the light. You can choose the light to change the mood of your room.
To make this special day a memorable one you can get them a box of candies that can be wrapped with these personalised wrappers that have a 16th birthday wish. One can also distribute chocolates around in these wrappers. It is a good party supply also that you can get somebody. The white and gold finish gives it a good design.
Daughters can be choosy and excited about their sweet sixteenth. These gifts are enough to keep her amused. But apart from these, big gifts like cars, bikes, or designer wear gifts are few options those who want to go beyond the dimensions to watch your daughter happy.
Not that your daughter won't be happy with the smallest of gifts. You can also get her a trip to her favorite holiday destination.
We are sure; your daughter will embrace and remember the holiday like no other. So think outside the box, plan a surprise birthday party, make her feel special, and gift her one of the suggested items to let your daughter cherish each and every moment of her sweet sixteenth.
Celebrate her journey towards adulthood with ultimate precision and beautiful gifts. Make such arrangements that she wouldn't forget her parent's efforts to keep her happy in her lifetime.
At the end I hope all the sweet 16 birthday gift ideas given by me are worth sharing, I hope you liked the ideas.