Last updated on June 4th, 2022 at 12:32 am
Today i am going to cover one topic for sweet 16 party ideas that means this is for all those girls out their who desperately want to make their 16th birthday awesome and special.
Actually i got a hit from a forum where i found there were many girls out their who were asking about some good ideas for their 16th birthday. When i researched more i got to know that there are many girls out their who are searching for the same. So i thought why not to write a nice post to help out all those girls who are in their sweet 16 celebration mood.
Here i am, i put some effort to research over the topic to give you a nice list of options which you can consider for your party. Like i said i know that there are many girls out their with different thoughts in their mind as how to make their boring birthday to sweet sixteen, so keeping this in mind i made a list of different party ideas that will surely help you plan a perfect sweet sixteen party.
So if you are planning the party for yourself or you are the parent and planning for your daughter then i am sure that these ideas will help you plan a perfect party.
Here you will find almost like everything you should keep in mind to plan a perfect birthday party. You will find ideas for decorations, theme, costumes, games and other activities. So stay tuned and explore each idea in the list.
1. Slumber party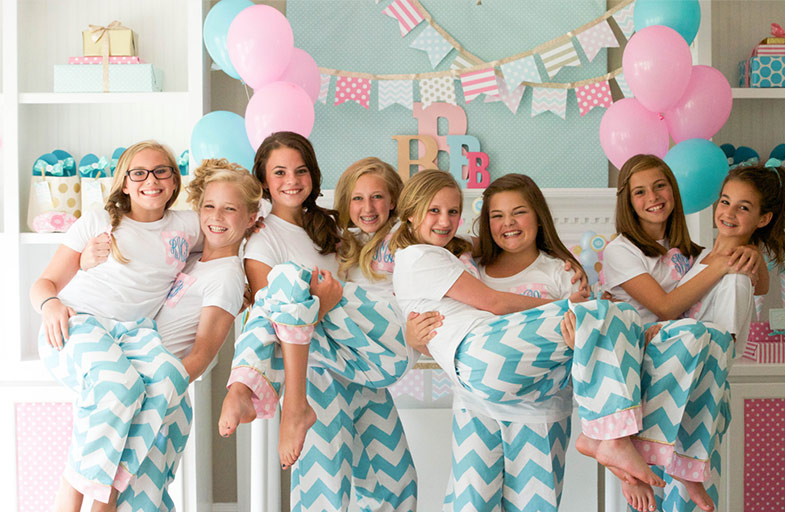 Slumber party is just awesome for teenagers and specially the girls. A slumber party is a house party where the guests and guest of honor party all night at home. Its not like any kind of wild party but simple and interesting.
I personally like slumber parties is because as you spend good time with your friends, you gossip, you enjoy drinks and food, you dance and listen to music, etc.. Its like a house party but it generally go all the night.
2. Lavish Dinner
At times you don't want to make it loud as some girls are not that kind of into hard rock parties. So for them the nice idea is to plan a lavish dinner birthday party for all the close people in her life like family members, relatives, close friends, etc..
For this you can book a nice restaurant or a venue hall where you can arrange for buffet for the guest. If you don't have some good budget then you can even go well with your home lawn or at home also. Its not about the place its about the way you want to celebrate the occasion with simplicity and with the close ones.
3. Dance Party
Some girls like the party to be live and happening, for them there are many a things they can do like a dance party. As a girl go sixteen she loves to be do more and be more, music and dance just add to their life tunes.
So if the girl is like enjoying the music and dancing, then why not a happening dance party for this special occasion. For this you can book a disc for the night and have fun all night long or you can do it at your home also by arranging the DJ.
4. Pool Party
Young guys and girls love pool party. I have recently read an article where a girl has explained how she planned a perfect pool party for her birthday. While reading the article i could see the excitement of the girl for the pool party she arranged.
So if you think you will also love to try a pool party then you not, go ahead and plan an awesome pool party for your guests. I am sure they will also love to be part of your awesome birthday party for this.
5. Yacht Party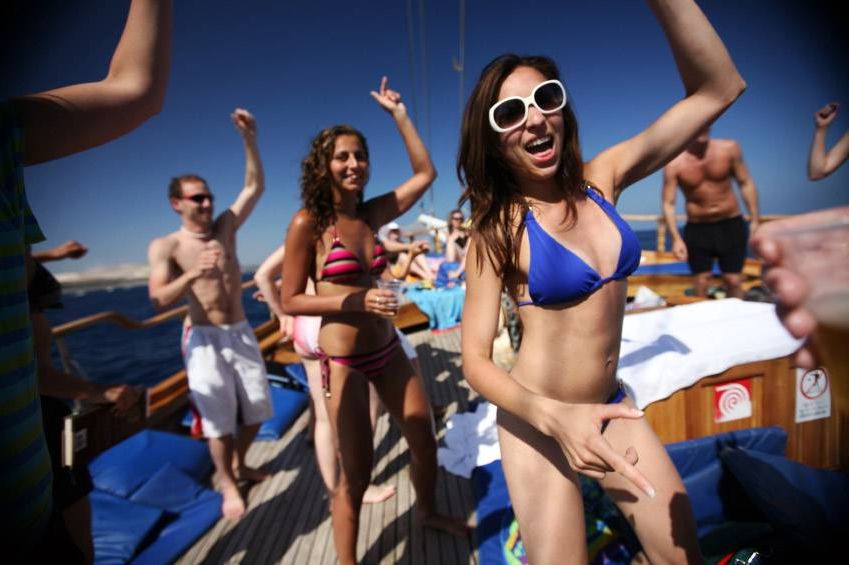 If you are willing to pay a decent amount for your birthday then you can book a yacht for the party. This could be the awesome birthday party you will ever have and i am sure this party will be memorable for years.
I think i don't need to explain how awesome it is to party in a yacht for the day. With a yacht party you can have the ultimate fun. If you are not able to book a Yacht then you can even go for boats as well. I guess they are less expensive as compared to the yacht.
6. Lake Party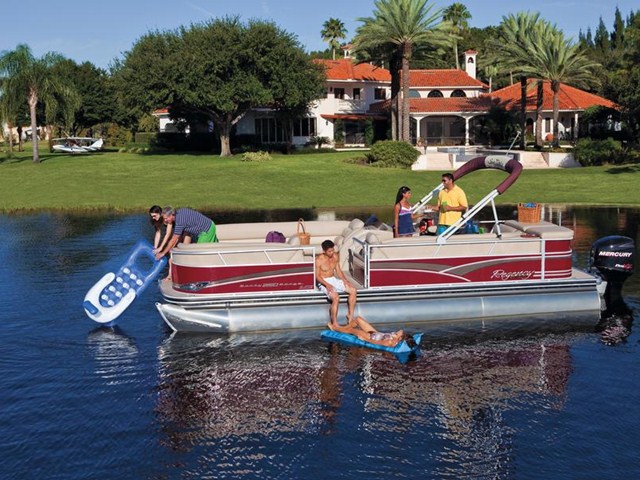 If you stay near a place where there is a lake then go for the lake pontoon boat party. It is in trend and young people like this kind of party a lot. You are young and you are sixteen, i am sure you would also like to experience a pontoon boat party.
Pontoon boat is not big in size so if you have few selected people for the invitation then you can definitely go for it. Let this experience be memorable for years.
7. Camping party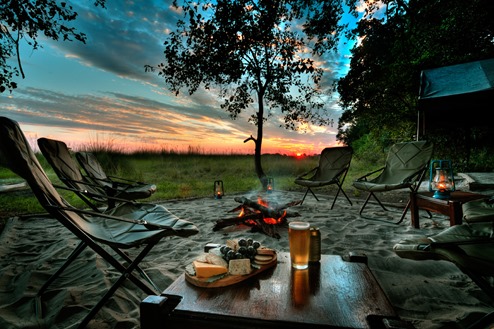 Whenever i write some party ideas for teenagers i love to add this idea in the list as i think they love it. I have read many stories of young people celebrating their birthday with a camping party. Talking about my own personal experience. I am not a teenager but last year i went for river side camping party.
Believe me it was the best experience of my life. There we had a bonfire, we had music, we had nice food and drinks and what else you want for a happening party. One of a friend was guitarist so he played some tunes and we were all singing. I can't explain how it was but in one single word i would like to say that it was just "awesome".
So in this way you can also go for a camping party. You can do it on river side or may be in valleys. I am sure you will also have some beautiful experience of your 16th birthday.
8. House party games
Remember we use to play house party games in our early childhood days. I still remember when i was very young, i use to play all board games like snake and ladder, ludo games, carom, etc.. These are all games that generally boys like but you can play girls games.
I am sure you also might want to have some home games that you would like to add in your list. There are many games that you can look up for and have fun all night long with your close ones.
9. Day picnic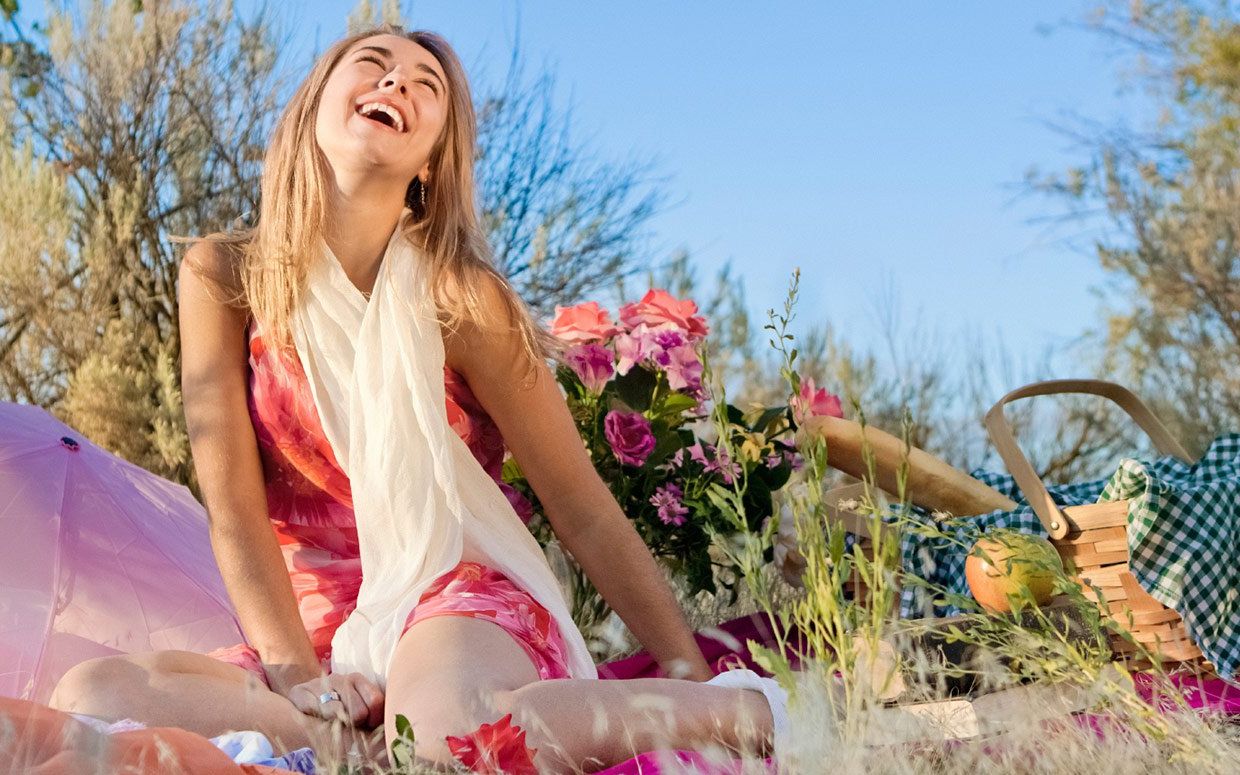 You can celebrate your birthday in a picnic too and it is sometimes can be really an awesome experience. If the place where you stay have good climate or specially the day, then you can go for some picnic fun with your friends and family members.
Book a mini bus to travel around some destinations and have some fun while traveling. Then pick a spot where you would like to have your birthday celebration in a picnic.
10. Best Fashion queen
Girls party without games is boring, but girls party with interesting games are too much fun for the occasion. Girls love fashion and they love to be fashionable. So thinking about the same i thought we can have some simple competition.
For this you need at least have 9 volunteers. Let Suppose there are 9 participants. Divide the girls into group of three that means three participants in each group and there are three groups.
Give some fashion props to each team. The game is that in each group one will be the model and other two girls will be the fashion stylist that means the two girls will help the model girl to make her more fashionable with the props.
Give them a limited time slot to make it more interesting. After they are done let the model walk the ramp and showcase how she has been styled. If you are the birthday girl then you can be the judge to decide the winner.
11. Hollywood theme party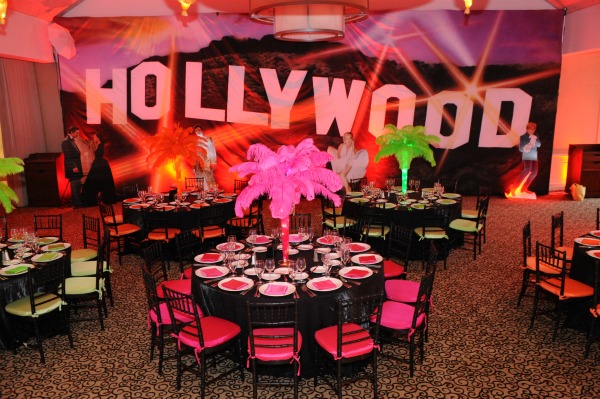 You can have this awesome theme for the party. In Hollywood theme party people generally pick up their favorite celebrity or character and dress up like them in a same way.
I am sure you are aware about the Hollywood theme party. So plan a Hollywood theme party for the night and let the guests enjoy being their own celebrity. So there are many celebrity that you can choose to be like, Lady Gaga, Angelina Jolie, Miley Cyrus, etc..
12. Diamonds and Denim Party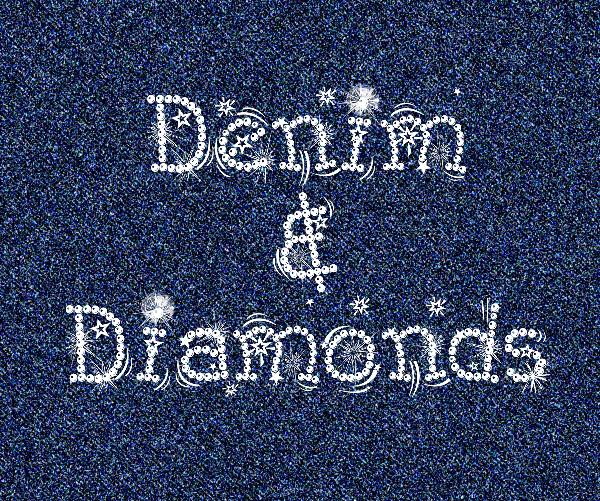 It is a theme which girls generally like. You are a girl and I know you love diamonds. So its a theme of diamond and denim which simply means its a glamor party.
You have to wear your denims and some fashionable stuff that resonate with dimaond. You have to decorate the venue for glimmer and glamor everywhere, after all it's your sweet sixteen birthday party.
13. Sweet 16 photoshoot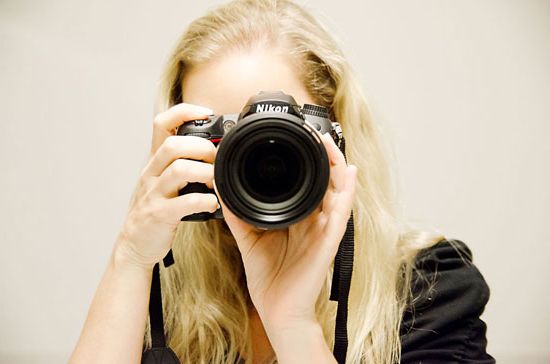 I know its your special moment that you want to live in the best possible way you can. But what about living these moments after your 16 also? I am sure you might have guessed with the title and what i have said.
Yes i am talking about the Photo shoot. Hire a professional photographer for the the party who can click all your wonderful moments in the picture. I am sure you would love to have those pictures for years to have your memories live.
14. Party like a rockstar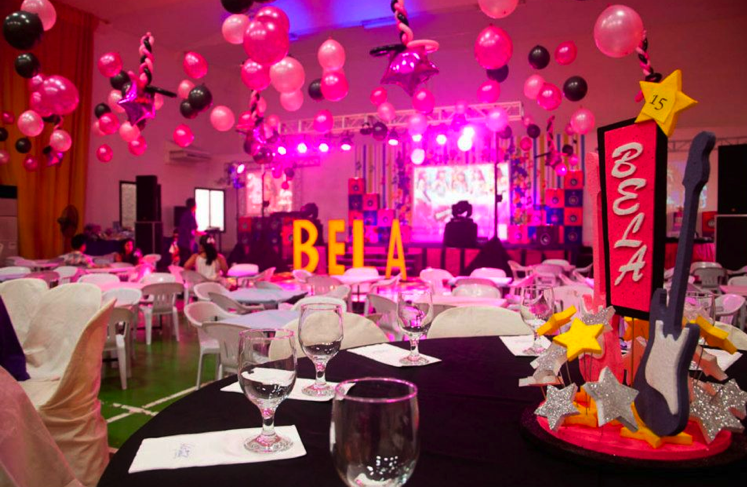 If you girls are pretty much influenced by the Rockstars and their style, then this one is for you. Have this theme in the house to make the party more wild like a Rockstar.
Let the venue be decorated in a way that is inspired from Rockstars. Things like you can use to get inspired, music instruments, Rockstar cloth style, mic, Disc, tunes, etc.. With decorations and perfect matching costume i think the party will be rocking too.
15. Pink Party theme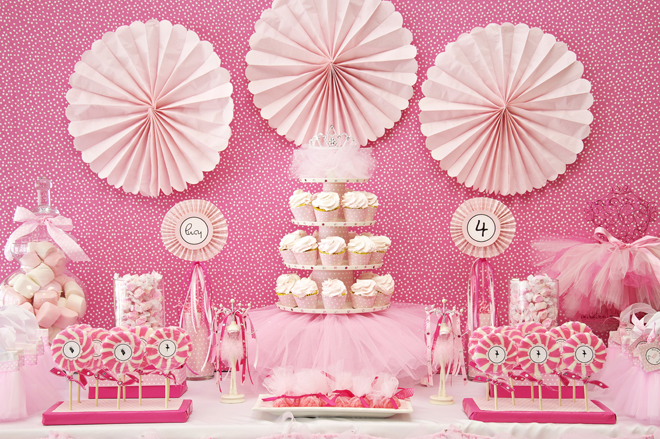 As you already know that pink is favorite color of girls, you might also love the pink color. So this theme is for girls only. Its all about pink color everywhere. That means from decorations to dresses, the color should look in shades of pink.
Pink is a very bright color that it in itself is so joyful and matches this perfect occasion of celebration. For the party you can have from cups to napkins to wall banners, everything in pink.
16. Chocolate party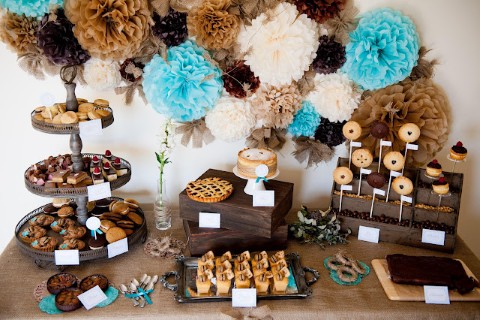 This theme is for chocolate lovers and i guess at this age youngster likes chocolate a lot specially girls. So i think its perfect for your sweet 16 party. This theme is all about chocolate that means from music to food, its all about chocolate. You can even have games that involve chocolate as well. Its your creativity how you plan this party with chocolate theme.
17. Glow theme party
This is an awesome birthday party theme for teenagers who are celebrating their 16th birthday party. You might have seen this kind of party or you might know from your friends. As you can see in the picture this theme is all about glowing objects in the dark.
So you have necklaces, bracelets, clothes, glow sticks, glowing ear rings, etc.. Imagine how the party will be with the glowing objects you will use. Clicks some pictures of the party to show your other school friends and other acquaintance.
18. Scavenger hunt game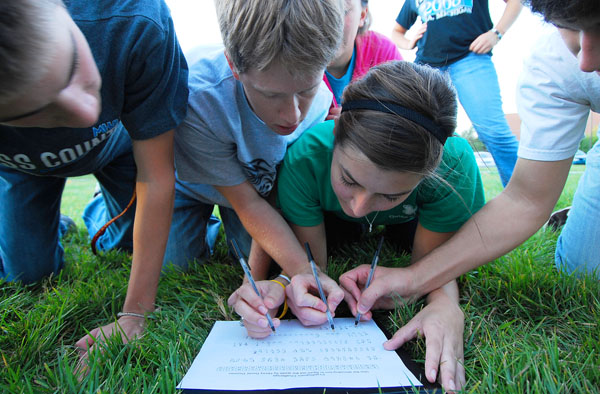 Its the most awesome game to be played in any occasion. But for scavenger hunt you must have a nice big place to play this game with maximum fun. In this game you will have hidden treasures and clues. You need to catch the clues and reach to each destinations to get the hidden treasures. Its like a treasure hunt game you can read more about it in wikipedia.
I tried to include everything in the list from games to decorations to theme. I hope this list brings you some good options to be considered. So what is your most favorite sweet 16 birthday party idea from the list?