Last updated on June 2nd, 2022 at 10:20 pm
Get Trashy!
Nothing says redneck party ideas like American beer, Twinkies and hair curlers. Believe it or not you can actually build a birthday party around these very things.
This is one of those themes where the set-up really is half the fun.
If you can swing it, have a friend park an old trailer in the driveway. Failing this, a pick-up truck will do. Set this bad boy up as your bar. An outdoor bar will get all of those mullets out of your house for a few minutes.
Grab every spare tire you can get your hands on and place them around your yard. Have any broken old furniture? Put it out on the lawn. Visit some thrift stores for cheap pieces of furniture too.
String a laundry line across your yard and hang underwear —ripped undershirts, tightie whities, granny panties, leopard print bras, hot pink thongs and so on.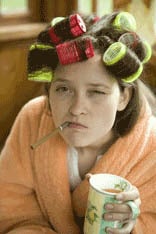 Make up your female bartender with a fake pregnant belly, put rollers in her hair, dress her in a too short dress with stains, add an unlit cigarette in her mouth to complete the outfit.
Make sure everyone comes in costume. For the men, lots and lots of mullets, checkered shirts (cotton or flannel), shirtsM with cut-off sleeves, jeans or cut-off shorts, blacked out teeth, work boots, tattoos and big belt buckles.
For the women, the bigger the hair the better, a blacked out tooth or two, tattoos, a bra strap that hangs down the top of the arm, really tight clothes, really short skirts or shorts, chipped nails and cheap high heels. (I went to a redneck party once where a guest wore a tank top and glued a hunk of wig hair under each arm. Hilarious!)
Get Greasy!
It's time for vittles and we have lots of redneck party ideas in the food department.
First, the basics. Cover some picnic tables in red and white checked tablecloths. Stand an upright flashlight on each table as the centerpiece. Another centerpiece idea: Use paper plates and napkins.
The Redneck Menu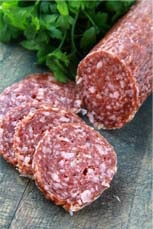 Cheese spread (Cheese Wiz is the ultimate) on Wonder bread
Pigs in a blanket
Pork rinds
Pickled pigs' knuckles
Slices of bologna and American cheese rolled up, held together with a toothpick (not the fancy kind either)
Fried chicken (if you go for Kentucky Fried, serve it right in the basket)
Pepperoni slices (get fancy and put a pepperoni slice on a Ritz cracker, squirt on a bit of Wiz, and top it off with a pork rind)

Hamburgers and hotdogs
BLTs
Spam
Chili
Ribs
Biscuits and gravy
Corn bread or muffins
Baked beans
Macaroni and cheese
Mashed Potatoes
Corn on the Cob
Coleslaw
watermelon
Rice Krispy treats
Jello molds
Hostess twinkies and sno balls
Some Redneck Party Ideas for a Kinder, Gentler Menu
Go upscale with the same menu and offer some of these if you have guests with dietary restrictions. For example:
Macaroni with four cheeses (our favorite version is made with Fontina, cheddar, parmesan and gruyere)
Fancier cheese spreads (the Ritz crackers still work)
Braised ribs
Pulled pork
A hearty, crusty white bread
homemade cupcakes decorated to look like Hostess treats and/or sno balls
Rustle Up Some Moonshine
On the drink menu:
Cans of beer (nothing imported!)
A keg
Jack Daniels
Generic sodas
Jug bottles of wine
Kool-aid (of course!)
Jello shots (might as well use up any leftover jello from the dessert molds).
Redneck Party Ideas for Favors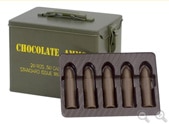 Bottle opener
Can of Bud or Pabst Blue Ribbon
One stick of beef jerky
One dollar bill (make sure it's old looking)
A roll of toilet paper
Half-eaten bar of candy
Chocolate gun or ammo
Cigarette lighter in the shape of a gun
Candy cigarettes
Mini stuffed hound dog plushie
Pack of hair rollers
Dress shirt with cut-off sleeves
Brill cream
Used trucker hat (you can find these online)
An item of used clothing (preferably polyester)