Last updated on May 9th, 2022 at 06:40 am
For all Pokemon fans, today I am coming up with some really awesome Pokemon party ideas that you will love to plan. So stay with me and explore these really helpful ideas.
---
Pokémon was big during the time when it first hit our television screens in 1998. Ash and his quest to catch all the Pokémon was a defining story to the people growing up during that age. The evergreen characters, glorious storyline, and well-animated characters made the program an instant hit amongst the masses. With time, the Pokémon's fad faded only to reverberate with Nintendo's game, Pokémon Go. The game was a youth sensation, and we could see people of different ages strolling around to catch their favorite Pokémon on their mobile devices.
Well, if you want to surprise your kid with some unusual party ideas, Pokémon birthday Party should be on the top of your priority list. Not only the animated series is trending, but also it is a hot favorite amongst 99% of the kids in the US. Therefore, a Pokémon-themed party will surely fill your kid with immense joy. The efforts you put in to design a party crafted with his favorite Pokémon characters will surely be appreciated. The party will stand out, and your kid will remember it for years to come.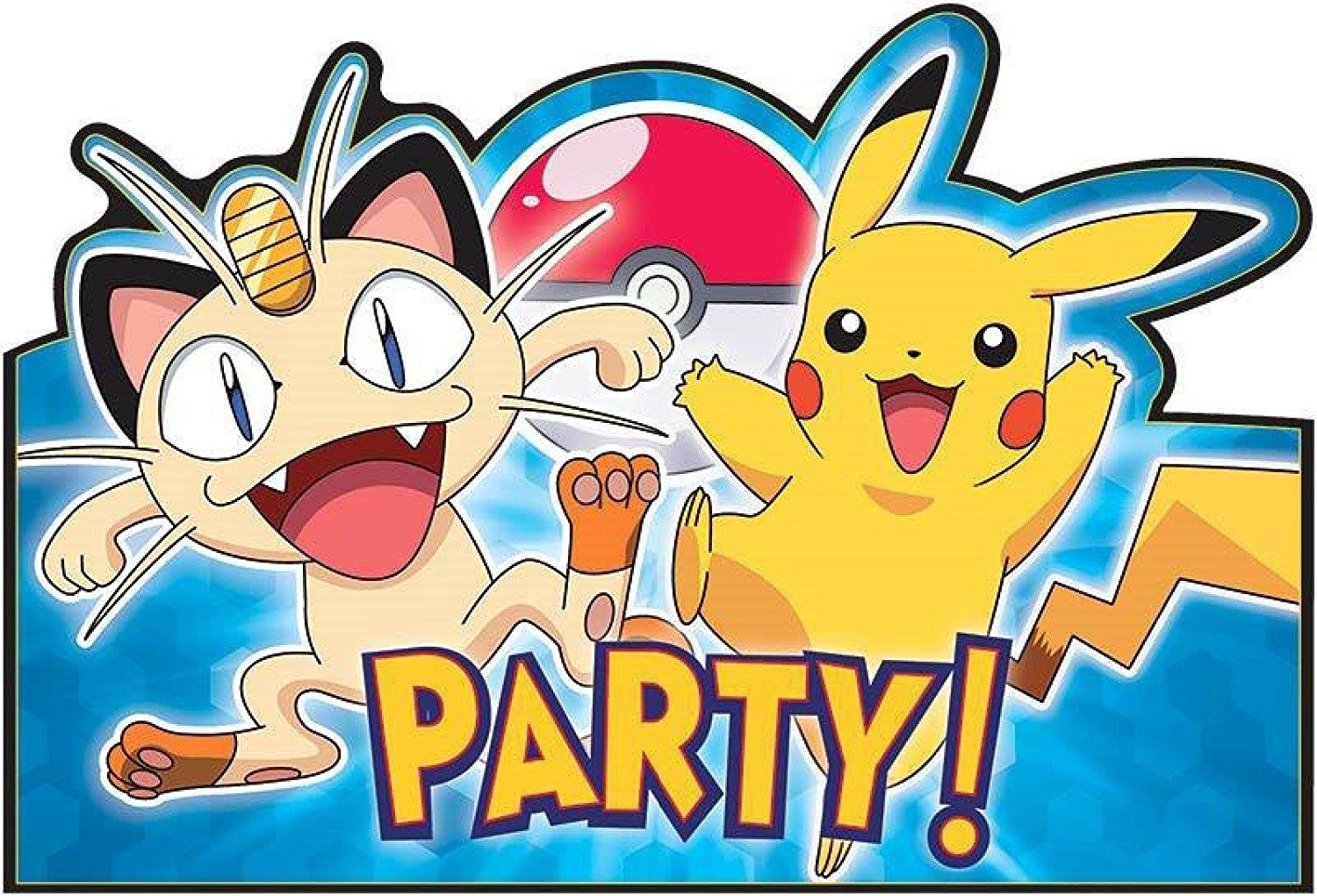 Exciting DIY Pokémon Party Ideas For Anime Lovers
1. Poke-Walk with Friends
Pokémon Go has blessed its fans with an exciting game that can bring entertainment to people of all ages. You can host a poke-walk that involves a group of people walking on the streets to hunt down their favorite Pokémon's.
As a host, you can throw up few drinks and finger food to enhance the whole experience. Also, you can keep a reward if this involves your kids and his friends who set out on an adventurous poke walk. That'd bring a sense of competition in the entire event.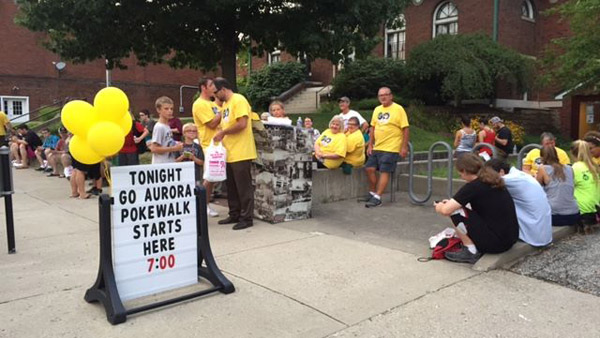 2. Pokeball Invitation Cards
Invitations in the shape of Pokeballs will be a great way to start of a party which revolves around the realm of Pokémon. It doesn't require any sort of rocket science to make these invitation cards, as you can make it yourself at home.
All you need is some markers, paint, chart papers, and cardboards. Use your creativity to make them look like original Pokeballs. We are sure that the guest will be enticed to see such innovative invitation cards.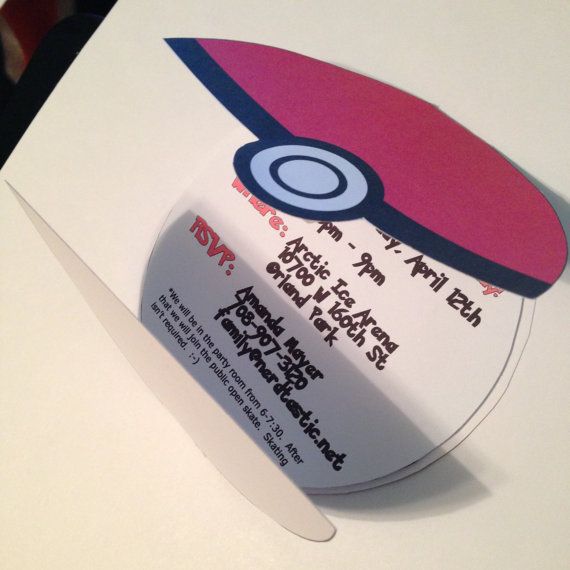 3. Pokémon Headbands
Greet your guests with headbands that are designed to signify each of the Pokémon. The headgears would look brilliant and it might be a visual delight for the birthday person. Make sure no one is left out without the headgears.
Plan a game or two and see the party go Pokémon-frenzy. This party idea would suit most of the ages, especially children who are always eager for this kind of parties.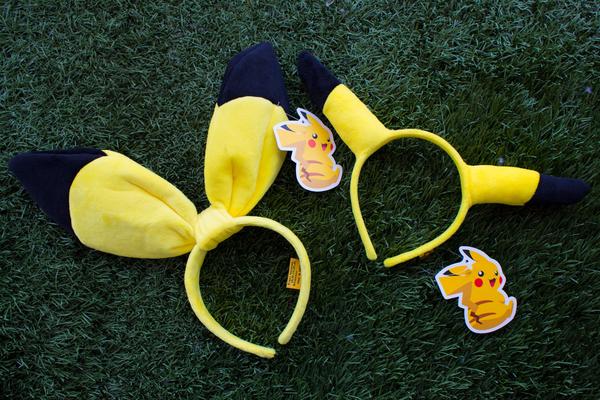 4. Pokémon Decorations
If your kid is the biggest fan of the anime, Pokémon, He'd love to witness his birthday party where the entire room is decorated with Pokémon merchandise. Design a cake with the shape of his/her favorite character, make other characters with cardboard or print them out, try getting some soft toys, and hang poke balls all around the room.
Place his gifts in boxes shaped like Pokedex. You can also get yellow balloons and paint them like Pikachu's. If you don't know who Pikachu is, it is the most adorable character in the entire series of the animated show.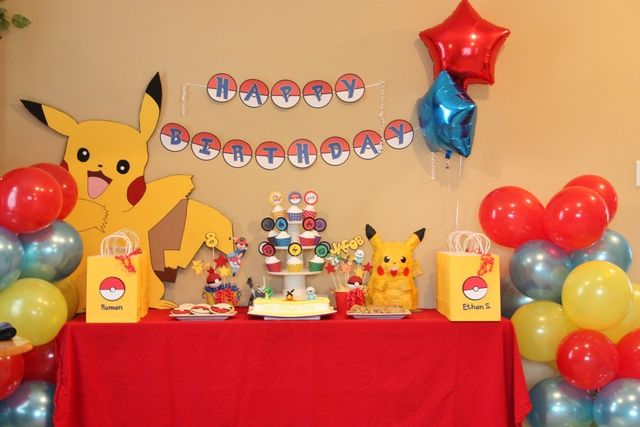 5. Costume Party
Make your kid feel like Ash Ketchum, by getting him dressed like him. For those parents who don't know who Ash is, he is the main lead of the animated series. You can also add to the mood of the party by dressing like Team Rocket. Also, you can request your invitees to dress like other Pokémon characters. Your kid would love the idea of cutting his cake amidst so many TV world characters.
It would surely make your kid feel like a wonderland where his relatable TV characters come to life. Costume Party would be a fun sight for the Pokémon fanatics. Imagine Charmander's, Bulbasaur's, and Pikachu's singing a birthday song for you. Seems wonderful, isn't it?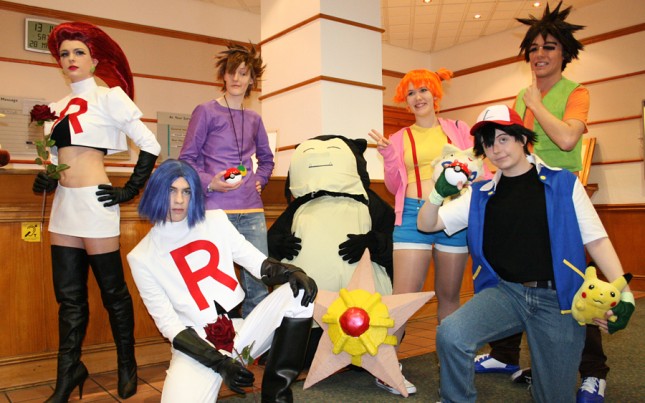 6. Guess the Pokémon!
For anyone who has been watching the show right from the start would know about the trivia question the show makers asked before they went off the air. They would show a silhouette of a Pokemon and ask the spectators to guess their right name. You can get this game into reality. By cutting cardboard in the shape of Pokémon's, and asking your kid and his friends to predict the names of their silhouettes.
You can also announce a gift or two for those who manage to answer the most of them. It would keep the lads in the party engaged. The entire night would be worth remembering for years to come. And nothing more you can expect than to watch your child and his friends thoroughly enjoying a party.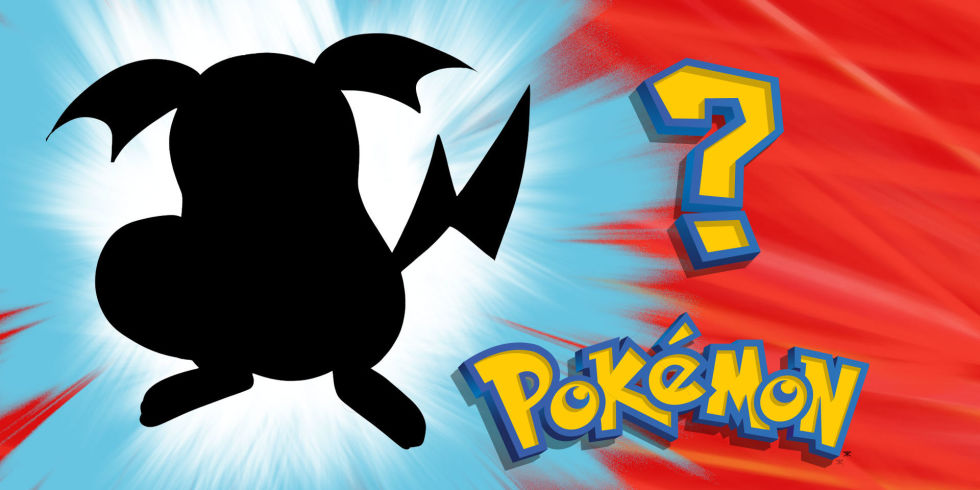 7. Pokeball Lanterns
For someone who is an ardent fan of the series, nothing would get better than a room decorated with full of Pokeball lanterns and stuff. It is not that difficult like it looks like. All you need is round-shaped lanterns that are particularly white in color. You can go that extra yard to paint half the lantern in red and use construction paper to add the partition and make it look like a perfect Pokeball.
Use strings to hand them on the wall. Also, you can use helium white balloons, paint them like balls and add to the decorations of the room. The receiver would be delighted to see your efforts to set up lanterns as innovative as these.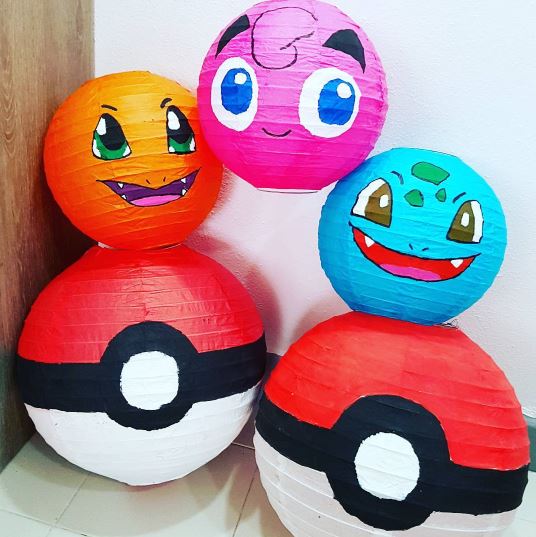 8. Pokeball Cakes and Cupcakes
With so many customizable cake shops around these days, you can simply order a cake in the shape of a Pokeball. If you feel the customized cakes would make a huge hole in your pocket, you can bake it yourself too. Bake your base, get red and white color cream and add it to the base in two parts.
Use chocolate sauce to draw a line in the middle, and top it up with a gem or a cherry fruit. Your Pokemon shaped cake will be ready to be cut. Also, you can make cupcakes of different sizes using the same technique. Cakes are a great way to enlighten the mood of your kids.
9. Pokeball Hunt
Make balls by painting plastic balls or paper balls. Hide them in your garden and vicinity around. Ask your kid and his friends to find them in the park. The person with the most number of balls wins the night. Make sure you announce a pretty gift for the winner.
It would make a great party idea driven with a lot of adventure and competitiveness. Believe us, kids love adventure-driven parties, and this idea would surely fascinate the Pokemon lover inside your child.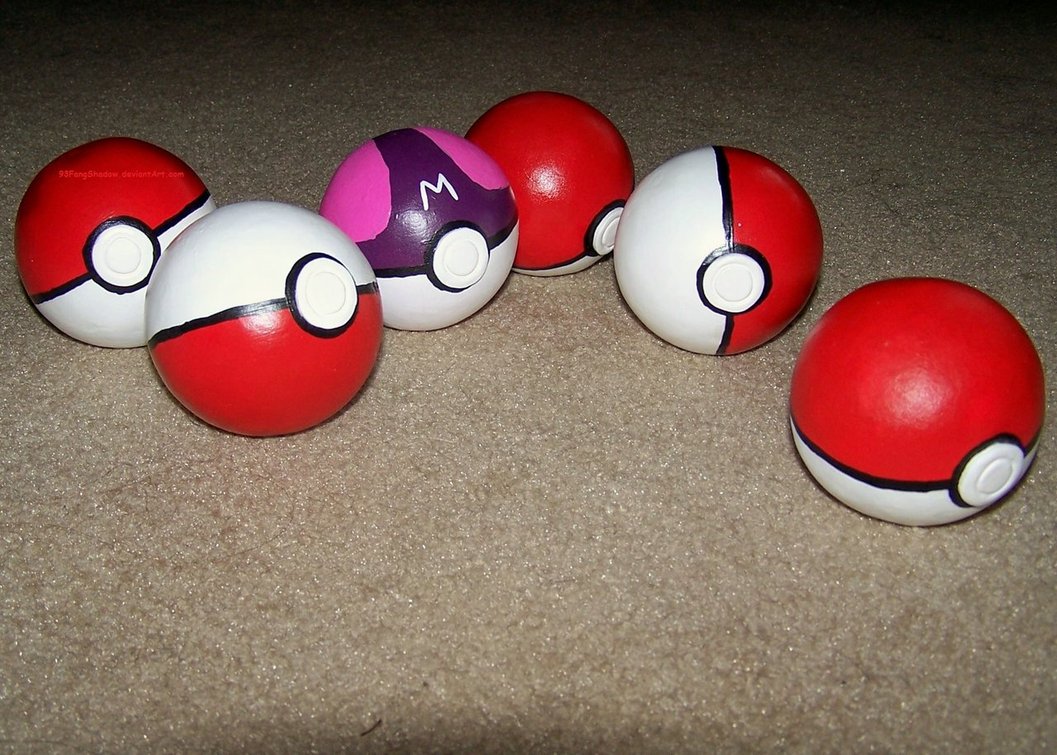 10. Put the tail for Pikachu
Pikachu is the most-loved Pokémon character in the entire animated series. He was also Ash's favorite Pokémon therefore, making him a sensation amongst kids. Children love fun games and activity-driven parties and this is one fun activity you can carry out on a Pokémon-themed party. Draw a Pikachu without its tail and craft a few tails out of cardboard. Attach pins to the tip of the tails.
Get your children blindfolded and see the fun while they try hard to put a tail to the cartoon. A gift or two can enhance their competitive spirit within the children. It would be a fun party both children and parents would remember for years to come.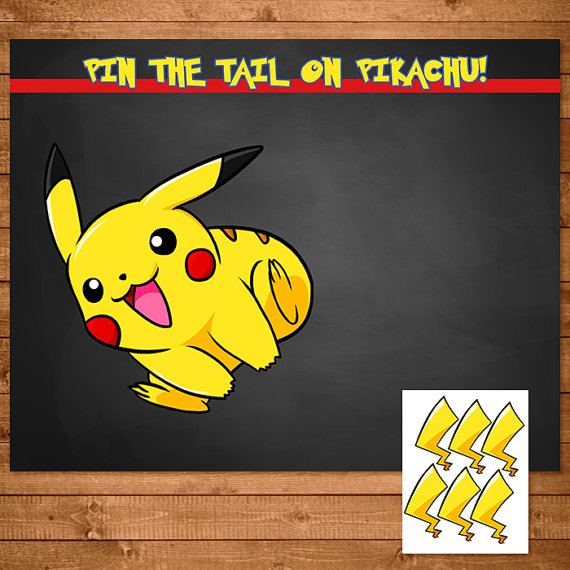 11. Pokémon-Themed Party Food
If you want everything to look like Pokémon-driven, then you can add your imagination in naming the entire menu. For example, meatballs can be renamed with the plate, Mewtwo Meatballs, and chips can be titled Charmander chips. There are so many Pokémon you can name your dishes after.
The children will have a fun time hogging on the delicacies renamed after their favorite Pokémon, and after all, your happiness lie in your children's happiness and this is the least you can do to watch your child smile.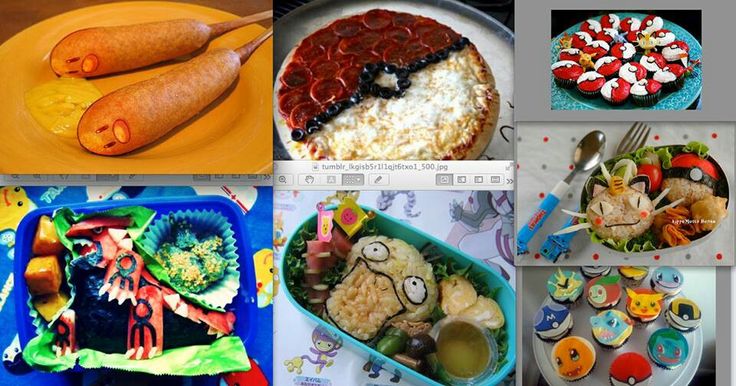 12. Poke Ball Treasure Hunt
Treasure hunts are most enjoyed by the kids and giving them an activity in the middle of a party can add to thrill. Color the ping pong balls like Poke balls and keep a clue inside each of them. Make 3 teams and divide the children in the party. Give them different color bands to differentiate between the teams.
Let the children witness the thrill of finding the treasure with the clues hidden inside the poke balls. Arrange a gift which is a bag full of Pokémon merchandise as the ultimate gift. We are sure; children will love the party while your kid judges the entire event.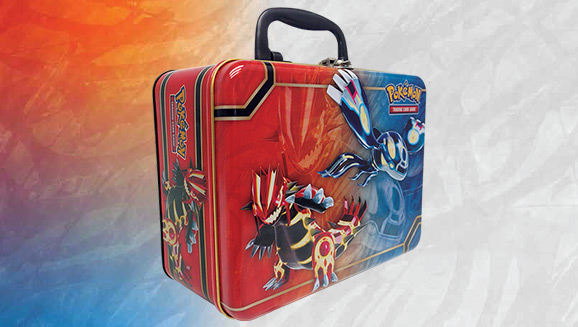 13. Convert you party hall in a Pokémon center
Pokémon center is a place where all Pokémon gather to prove their mettle in the animated series. Creating a Pokémon center in your party hall can take a lot of efforts. But once put it to effect, it can look spectacularly amazing. For the anime series lover, it wouldn't be a less than a sight of heaven.
Use your wit and imagination to decorate the entire hall with as much merchandise as you can, and see the entire set up perform magic on the birthday boy/girl. Pokemon themed balloons, caps, colors, hats, cakes, and everything you need to decorate the table would be required to make a visual delight for the receiver.
14. Themed Return Gifts
Returning a favor is a good gesture that delivers good vibes to the ones who attended the party. If the gifts are returned in bags that are crafted with Pokémon designs. We are sure that the kids are going to love the gifts.
If you are willing to stretch your budget a little, you can pack all the anime show related goodies and merchandise in the bags that look like poke balls. Trust us, all the friends of your kid will remember the return gifts and embrace them for days to come. It would leave everyone in the party with good taste.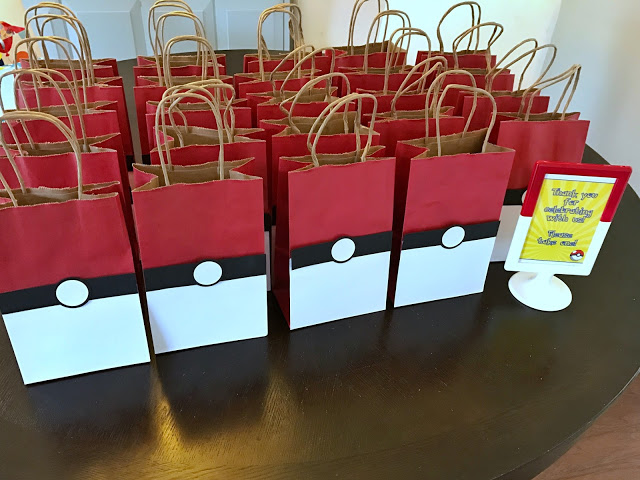 Now that you know several ideas to organize a Pokémon themed party, you can host one for your kid. May it be a backyard or your room, the Pokemon themed party would entice the guests and your kid to the extreme. Everyone in the party would have the time of their lives if one of these ideas is pulled off to perfection.
We have made sure we have covered all the ideas that can be put into visually perfect scenes. Just keep in mind that your kid loves the anime like anything else, and only then decides to plan a party completely themed on its favorite animated series.
Pokemon has ruled the cartoon networks for an entire decade, making it a popular show amongst most of the children. It is one of the best birthday party idea for kids you should not skip for. Therefore, you can host it with maximum effects on the birthday boy/girl as well as a guest.
So what are you thinking of? Set off to collect the items required to design a party from the above-mentioned Pokemon party ideas. Plan effectively, because you gotta catch 'em all.