Last updated on June 3rd, 2022 at 11:21 pm
These days kids are found to be more interested in Pokemon themed parties as you know the craze of Pokemon gaming app going around the globe. So today i will be sharing with you some of the best Pokemon party ideas that you will love to plan.
---
Pokemon has been around for a long time, and all this time, the love for the same has never diminished. With the release of some new Pokemon apps, the craze for the same has once again reached its peak. As a result of this, you should not be surprised if your kid wants to plan a Pokemon birthday party for him or her.
Since Pokemon parties are going to be trending this season, you need to make sure that your Pokemon party has some unique ideas which makes it better than the rest of the Pokemon parties. For this you will have to go beyond the regular Pikachu balloons and Pokeballs and come up will some really creative and amazing party ideas. Therefore, before you start sending out those party invites, stop and think about all those things that will make your party stand out from the herd of Pokemon parties that we are surely going to witness this season.
To help you plan a perfect Pokemon birthday party this season for your child and his or her friends, one that would be appreciated and remembered by all for a long time, I present to you a list of some really unique and awesome ideas for a Pokemon birthday party.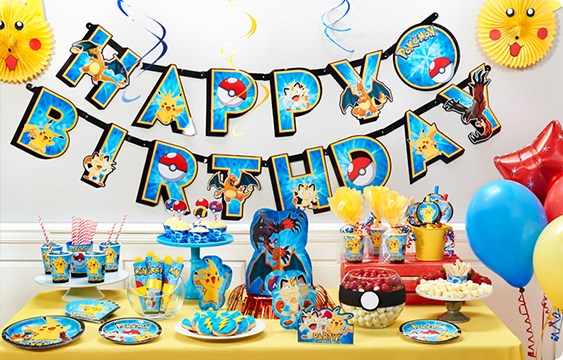 15 Ideas To Throw A Rocking Pokemon Theme Birthday Party
The Pokemon birthday party ideas presented me, will not only make your party different from all the other Pokemon parties, but they are also pretty easy and simple to implement. Thus, with my ideas, you can plan an amazing Pokemon party with very little effort.
1. Welcome Everyone With Pikachu Ears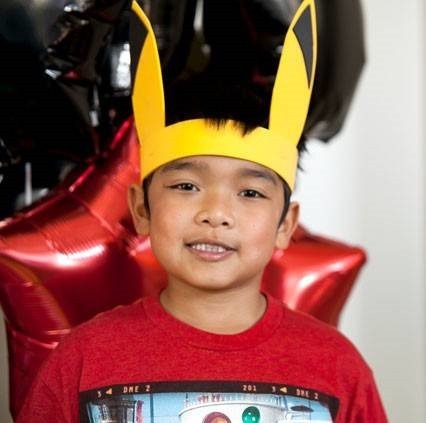 Imagine all the kids at your party running around with cute little Pikachu ears. How pretty and cute the sight would be? You can buy readymade Pikachu ears, in the shape of headbands, which are easy for the kids to wear, or you can even make the same at home. Give out these Pikachu ears to the kids as soon as they enter the party and ask the to wear it all through the party.
You can even have a craft counter at the party, where the kids can make their own Pikachu ears, or any other character, and then take the same home with them as a memory of your rocking Pokemon birthday party.
2. Pokemon Decorations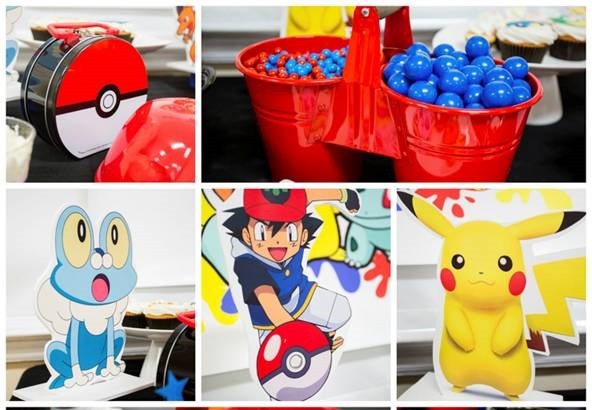 From paper printouts of Pokemon and other characters, to dollar store balloons, there are a variety of decoration items which you can use for giving your party venue the true feel of hosting a Pokemon party. There are many ideas floating around the internet on many DIY stuff which you can create on this theme. Pick those ideas and create some nice and creative decorations for the party.
To make the decorating of the venue easier, instead of trying to use too many items for decoration purposes, try to pick a few items which are visually big in size and place them strategically all over the venue to fill the entire space and make each corner of the room look like its owned by Pokemon.
3. Pokemon Party Table
Have a special table present at the venue, which stocks various items related to the Pokemon theme. Thus, from Pokemon stickers to Pokemon smiling faces, this table would contain all the little trinkets from the series. You can give out these items to the kids either in the form of prizes for the games or as party favors.
Simply seeing so many cute items in one place would make the kids excited. In fact, you can be sure that this table would be the most frequently visited and favorite spot in the entire venue for the kids.
4. Hand Made Balloons By Kids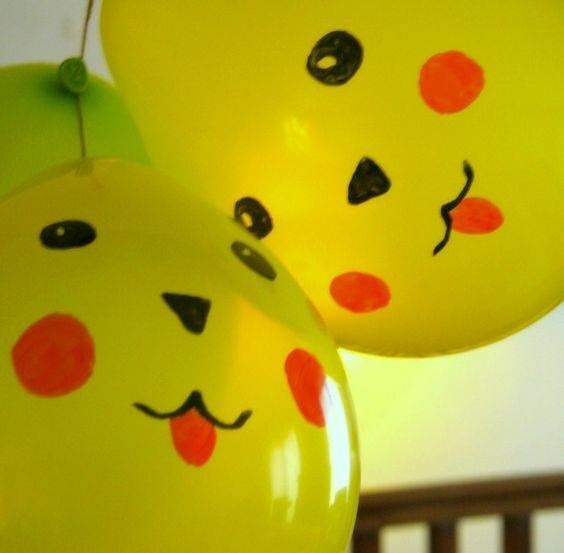 It is common to give the kids access to paper and colors to draw something nice and then provide them with a wall or corner where they can display their creative skills. However, this is no ordinary party, it is a Pokemon party and therefore, we need to make this typical drawing activity more fun and exciting, so that even those kids, otherwise not interested in drawing, have fun participating in this activity.
Instead of paper provide the kids with colored, plain balloons. Ask the kids to draw eyes, ears, nose, mouth and other features on these balloons in such a way that the balloon starts to resemble any of the characters from this series. You will get to see many different versions of Pikachu, which probably even the creator of this character would never have thought of.
Later you can use these balloons for decorating the venue.
5. Get Your Colors Right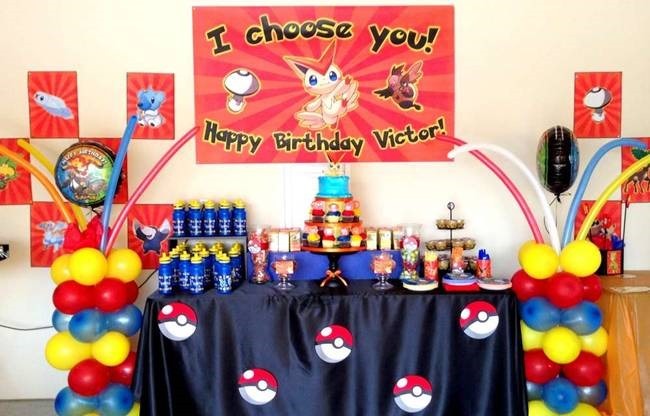 One of the things which immediately helps in associating with a particular theme of the party is the colors that are used for the decorations. As far as Pokemon is concerned, the use of red, yellow, black, white and blue would make the guests know that the theme of the party is Pokemon as soon as they enter the venue.
Paper lanterns, balloons, balls and other decoration items used, should all be in the combination of the above mentioned colors.
6. Pikachu Cupcakes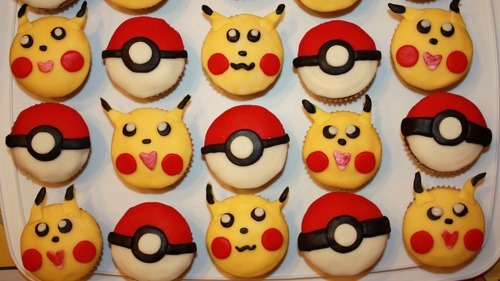 Pikachu cupcakes are a must have at any Pikachu theme party. The smiling face on the sweet and yummy cupcake is always a hit with the kids. Therefore, this is one idea which should not be skipped under any circumstances.
You can, however, get creative with the flavor of the cupcakes. The making of the face of Pikachu on the cupcake can also be done in a different and more creative manner, so that it looks a lot more appealing than any other Pokemon cupcake you have ever seen or eaten.
7. Put Up Banners

Another great way to give your party the authentic Pokemon party feel is by putting up banners all over the venue. From welcoming the guests at the entrance gate, to asking the guests to enjoy their meal, let Pokemon entertain the guests himself through your beautifully designed banners.
However, take care not to go overboard while placing these banners, or else your venue can start to look overcrowded because of the presence of too many banners.
8. Cover The Floor With Balloons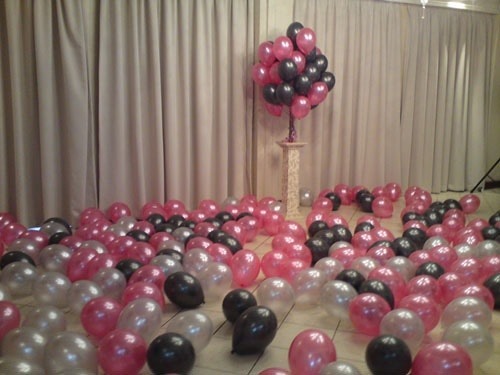 This is a great idea for any kids party. Cover the entire floor space at the venue with balloons. This not only gives the party venue a nice look, but the kids have access to a large number of balloons to play around with, and this is always appreciated by them.
To make thing even more exciting, you can place some candies inside these balloons, or make the face of some characters from Pokemon on a few balloons, and the kids who are able to find these special balloons get special Pokemon gifts.
9. Pokemon Cups And Plates
Do not make the mistake of serving food to the kids in your regular crockery. This is a Pokemon birthday party, and the kids expect to be served food in special Pokemon dishes.
Even if you do not want to spend money on buying or renting Pokemon supplies, you can use the regular paper cups and plates, just draw Pikachu face on these paper cups and plates and they will become perfect for the Pokemon party.
10. Give Bingo A Pokemon Twist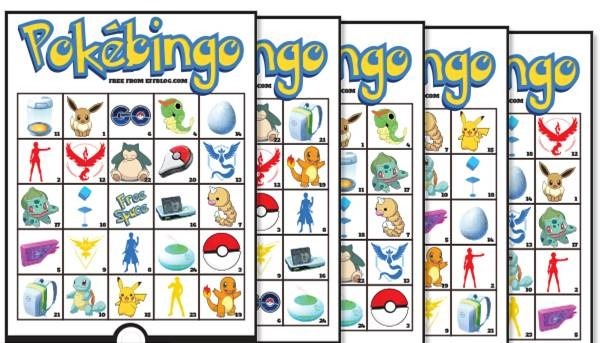 Make the kids play the classic game of Bingo for entertainment. However, instead of using the regular cards of Bingo, arrange for special Pokemon cards to play this game with.
11. Other Pokemon Games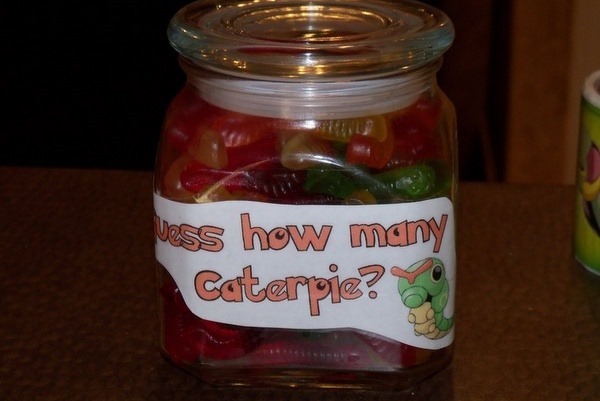 There are many Pokemon games which you would see being played often at a party with this theme, like the pin the tail on Pikachu, ball toss game, guess how many caterpies, etc. You can of course make the kids play these old games, or you can actually put in a little effort to search for some new and innovative games, like Pokemon billiards, Keep It Up game, etc., which not just small kids, but even a little older kids would enjoy thoroughly as well.
12. Simple But Apt Cake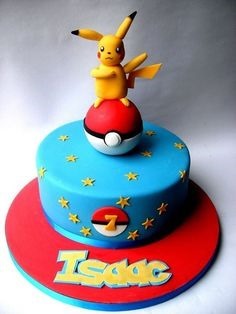 Pokemon is loved for its simple fun and therefore, the cake for celebrating a Pokemon birthday party should also be simple. This is one area of planning a Pokemon party where people tend to go overboard, spend too much on finding an elaborate Pokemon cake.
However, all you need is a simple, yet tasty cake, with a few Pokemon figurines present on top of the cake, and you would have the perfect pokemon birthday cake for this birthday party.
13. Pokemon Costumes
A Pokemon birthday party is the perfect occasion for the kids to wear a costume and feel like a superhero. However, not all parents might be interested in arranging for and dressing up their kids for your party, hence, you need to help out these poor kids who would not like being left out from wearing a costume at your party.
Simply provide all your guests with Pokemon hats, green gloves, with the fingers cut off and a blue T-shirt. With these three simple accessories, each and every guest at your party would look he or she is straight out of the Pokemon series.
Do make sure that the dress of the birthday boy or girl is far more authentic.
14. Give Away favors In Special Bags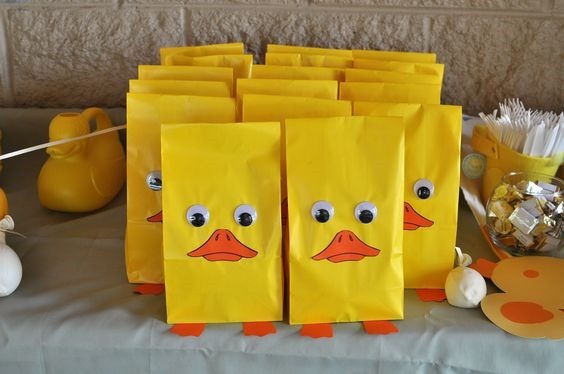 Right at the start of this article I had said that planning and Organizing a Pokemon birthday party is a very simple job. When arranging for party favors to give out to your guests, instead of simply handing the return gifts over to them, place them in a nice paper bag, on which you can draw the smiling face of Pikachu.these DIY bags will make your favors look interesting and good automatically.
15. Pokemon Party Favor Ideas
There is a wide range of items available in the market which you can give away as Pokemon party favors. Pokemon buckets, Pokemon cups, gym badges, stickers, pencil boxes, school bags, etc., you can pick any of these items to give to your guests.
If you want your party favors to feel more personal, then you can choose to give out Pokemon cupcake boxes, hand made personalized Pokemon banners thanking each guest individually for coming for the party, or any other similar personalized item. Kids are so much in love with Pokemon, that even a simple eraser, with the face of one of the characters of Pokemon, would make them happy, therefore, do not worry about finding the perfect favor for the guests. Simply pick whatever you think looks good and fits your budget.
I really hope that my above pokemon party ideas will help you in not just planning a great Pokemon birthday party for your kid, but they will help you in putting together the best Pokemon birthday party this season. You do not have to implement all of the ideas discussed above. Based on your personal preference, your budget for the party and other idea you may have in your mind, pick and choose the best ideas from the above list, which would make your Pokemon party more interesting and fun.