Last updated on June 4th, 2022 at 12:16 am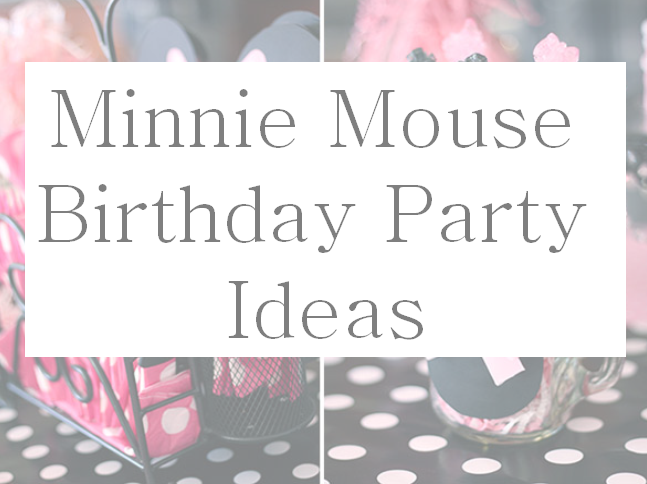 Plan a Minnie Mouse themed party and celebrate your little one's special day with pretty decorations, activities, snacks & treats, games and party favors. The Minnie Mouse Birthday Party is the wonderful and bubbly theme that will add tons of enjoyment to kid's approaching birthday.
Everything in the party such as tableware, party favors, decorations, personalized items, invitations, etc should be theme-based. Make this birthday of your kid cute and special with a proper planning prior to the party day.
Here we are enlisting some brilliant and easy-to-do party ideas to help make special day of your kid more special.
1. Minnie Mouse Party Invitation Ideas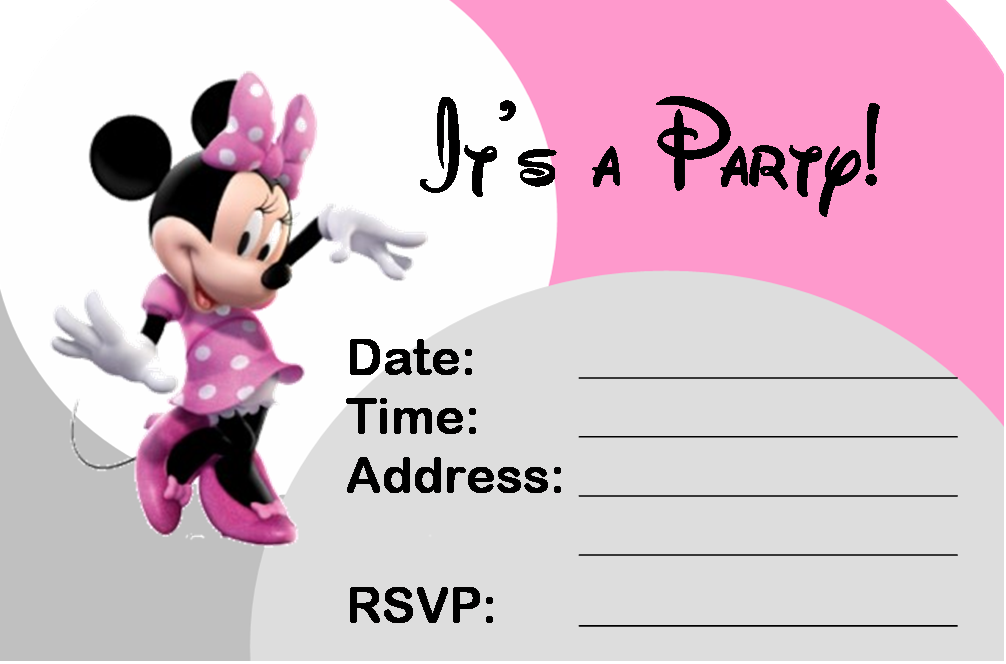 Prepare invitation in such a way that it matches look and feel of your party. Send a personalized Minnie Mouse theme based invitation to your kid's guests. Mention complete party details in the invitation. You can make it by yourself or can get it done by outside. You can phrase your invitations with the creative Minnie Mouse birthday invitation wording.
We are suggesting some theme based invitation ideas:
Attach a Minnie tattoo with your invitations.
With invitation you can affix photograph of the birthday girl playing with Minnie Mouse.
Seal your Minnie party invitations with a personalized Minnie Mouse party sticker with a printed special message or party details.
Paste a picture of Minnie and friends at the bottom of the invitation. Write the party details above the picture.
Design theme based invitation and can send to guests with party hats, mask or ears that they have to wear while coming into to the party.
You can prepare invitations online as there are several websites that feature free templates for birthday invitations. Just fill in party details and take print out.
Write down birthday party details on a paper, slide it into the bottle and fasten with a plug or cap. You can buy bottle from stores or if have many soda bottle at home then you can take it them also. Just remove the labels from the bottles.
You can write party details on a balloon and request guests to blow up the balloon for invitation details.
2. Party mouse Decoration Ideas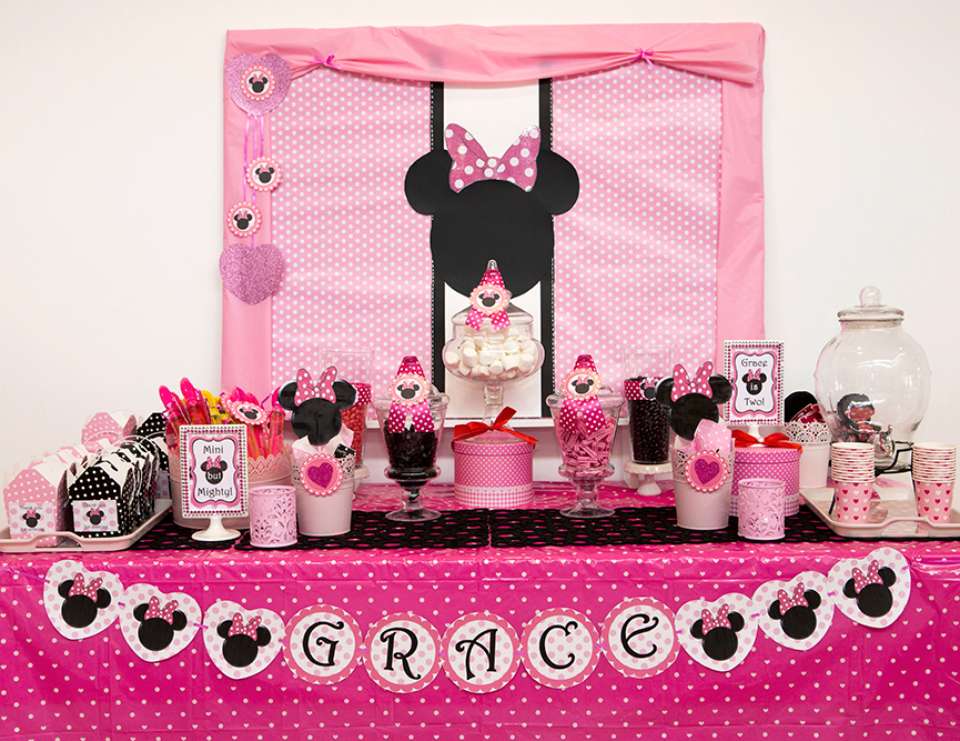 Photo sources:
Party styling: Easy Breezy Parties
Photo: Silvergum Photography
Find out Minnie mouse theme inspired and creative ways to decorate birthday party of your child that makes a party even more entertaining and thrilling. You can make an effort from the decoration ideas that are given below and make it a bright and colorful party:
Beautify your party with the Minnie Mouse style that matches up with pink and polka dots. Pick your little one's preferred theme, and get him/her to the world of Minnie Mouse.
On the arrival of each guest, provide them mouse ears, white gloves and pink hair bows to put on.
With black construction paper make large Minnie Mouse heads and tie them to the walls. Make all your little ones' guests feel special by writing name of one guest on each pattern in large block letters.
Make sitting arrangement in bright and lively colors.
Hang or tape bright colored Minnie Mouse Mylar Balloons, Pink Star Balloons, Minnie Mouse Latex Balloons, and son on in different patterns.
Arrange clown of Mickey & Minnie Mouse as a wonderful and vivacious centerpiece.
Decorate your drinks with colorful and Minnie Mouse shaped straws.
Design Minnie Happy Birthday banner or welcome banner and hang it on wall or in front of door.
Make Minnie Mouse party hats and give them to each guest on their arrival to wear it.
Decorate your table with Minnie table cover, Minnie cake plates, Minnie food plates, Minnie napkins and Minnie cups.
Complete the look of your table with two little centerpieces featuring Minnie and Minnie with Daisy Duck.
Beautify your party space or room with Minnie Mouse party printable.
Embellish corners with Minnie Mouse Cardboard Standees and place Air walker Minnie Balloon in some places to make it a perfect Minnie Mouse Birthday party of your little and adorable darling.
Hang Minnie Mouse made from colored paper from the ceiling. Make use of patterns or colors of paper that go with the party's theme.
3. Minnie mouse Birthday Party Costume Ideas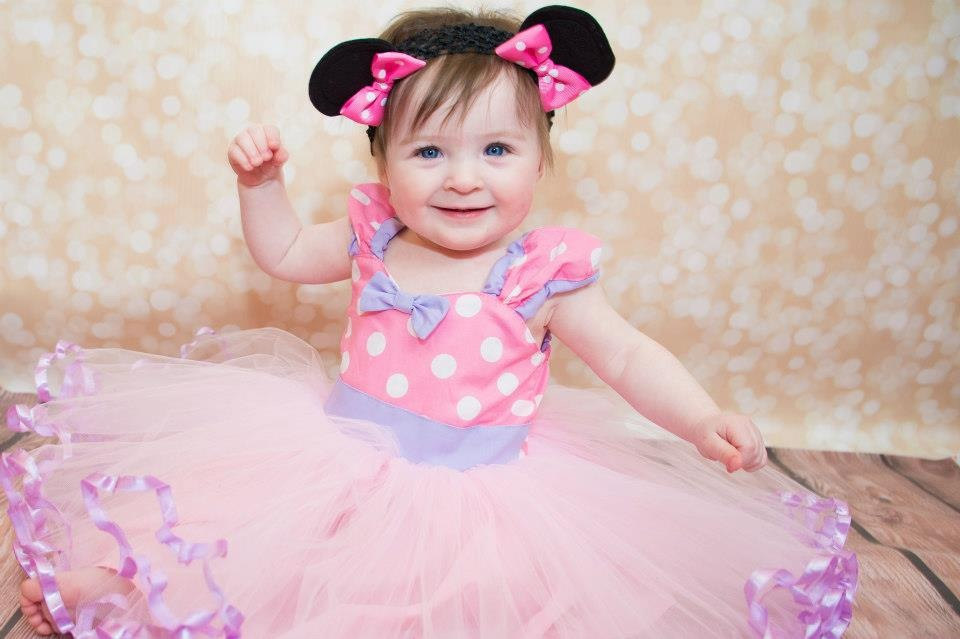 Costumes or artistic dress-up put in spirit and life to any kid birthday party gala.
You can make this birthday party best ever by dressing up your little daughter as an adorable Minnie. Request her guests to come in themed based costumes.
On arrival of each guest, give them accessories like classic Minnie Mouse ears, cute hair clips, etc. and ask them to wear it to put in another layer of excitement in the party.
Paste a mask on the board and ask little guest to prepare their own with available material. Then, put on own artistic creation and have a group photograph with the mask.
Little guest surely love this classic Minnie mouse costume style. Guy friends can dress in Mickey Mouse allied costumes and accessories.
4. Minnie mouse Party Games Ideas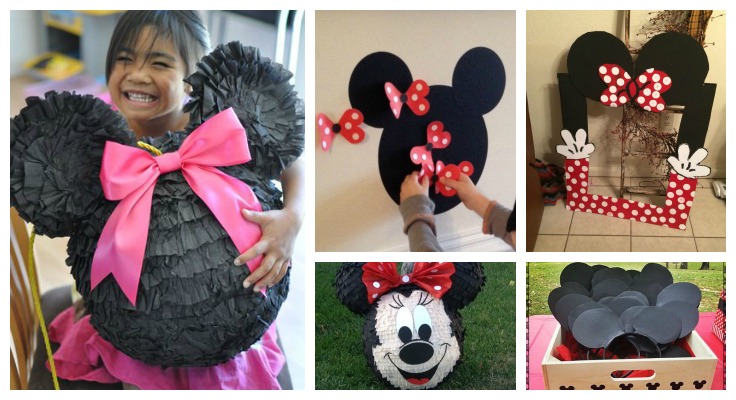 As we all know that children love to play games, so plan and organize a small number of thrilling and interesting party games based on Minnie Mouse theme for your little darling's birthday party that keep the kids entertained and in a cheerful mood. It surely gives your cute and adorable daughter an exclusive party experience with her sweet little friends. No doubt it turns out to be overwhelming experience for them.
Pin the Bow on Minnie Mouse: Prepare bows at home or you can buy from shop. Quantity of bows must be enough that each guest gets one. Write name of each guest on it. Blindfold each guest one by one and ask them to pin the bow on poster on Minnie Mouse. The one who done it accurately or closes to the center of Minnie's head will be declared as winner and gifted with Minnie Mouse accessories or any other surprise gift.
Ping Pong Bounce: Kids have to throw pink balls in a container which is wrapped in fancy polka dot wrapping paper. 10 Attempts will be given to each kid. Kid with maximum balls in container will be a winner. Theme-based gift will be given to him or her.
Jumble Word: Provide jumble word sheet to each kid ask them to solve it. Jumble word contains name of the characters of Minnie mouse story. Mention the name of story at the top of each sheet. Children are really going to enjoy it.
Balloon Pop: Blow up good number of balloons and place them in the center of the party space. Begin the game with a light music and ask the kids to sit on the balloons and bang them. Ensure that kids gather the banged balloons as soon as they bang them. When all of the balloons have been banged, count up each kid's gathering of banged balloons. With the maximum banged balloons will be a winner.
Make the faces: Place cut out of faces in front of each kid and ask them to arrange the cut-outs in a way that it make a perfect face in a specified timeframe. A kid who makes it in less time will be declared as winner. Winner will given a surprise gift box as an honor.
5. Minnie Mouse Activities Ideas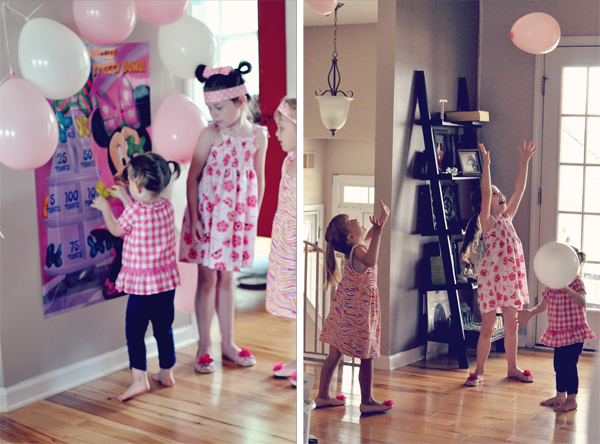 To engage little guests in the party with all their heart, arrange such activities for them to carry out that assure that they are going to enjoy it.
Crafty: Plan few art and craft activities with a crayons, colored pencils, markers, erasers, etc. Ask them to participate in activities of their interest and carry with them their creations or art work.
Minnie Mouse toys: Arrange a play zone for kids with some Minnie mouse and other age-appropriate toys for them to play.
Storybook Characters: Recite any Minnie mouse story, which is most popular among kids. Ask them to identify the characters in the story whenever asked. Also, you can ask them to complete the story at the end.
Dance Floor: Arrange dance party for the kids to add more fun. Ask them to put on Minnie masks before going to hit on the dance floor. Also, you can arrange some musical instruments like piano, mouth organ and so on if anyone interested to play can play.
Schedule a Photoshoot: Plan a professional photoshoot of your little daughter's party.
Scrapbook: Place your little's scrapbook at the exit and ask each cute little guest to write some lines on birthday girl with their name and feedback about party.
Fashion Show: Organize fashion show for kids and give them surprise gifts for best walk, most excellent pose, great attitude and outstanding on the whole.
Makeovers: Provide each kid funny makeovers then take their photos.
Unplanned speech: One kid will give atopic based on theme to another kid and he has to speak on the topic for 30 seconds.
6. Themed Birthday Party Favor Ideas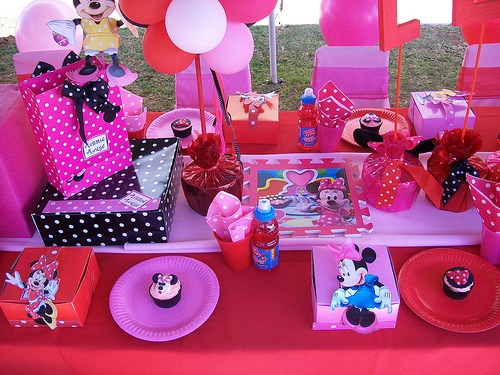 Party favor is a return gift, which is given to the guests in the party as a wave of thankfulness for their presence.
Arrange marvelous Minnie Mouse theme based fun, memorable & fabulous party favors and appreciate your guests for making your little one's birthday special. Pick up any of the best and unique party favors or trendy thank you gifts, delight her guests and make it memorable one.
Here are some suggestions on unique and chic party favors to make your party a treasured event for everyone.
Minnie Mouse wristbands
Minnie inspired headbands
Minnie Mouse mix-n-match activity
Minnie Mouse doodle pads
Minnie Mouse jumbo coloring puzzle
Minnie Mouse notebook
Minnie Mouse figurine
Minnie Mouse word search book
Minnie bags and containers
Themed Kid's Stationery
Minnie Mouse stickers
Minnie Mouse placemats
Personalized gifts such as personalized coasters, key chain, etc.
Minnie Mouse Storybooks
7. Party Food & Drink Ideas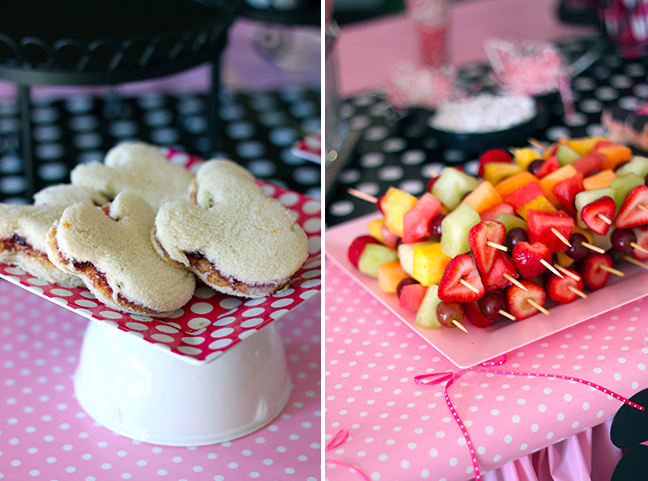 Party food & drink for kids should be colorful and stirring. They love to have food and drink in more artistic way. Plan food , snacks, drink and dessert in the party that go well with the theme.
Load your table with Minnie Mouse themed treats as serving theme-based kid-friendly foods in the kid's party is a fun and perfect manner to keep the party thrilling and dynamic. Choose some of the Minnie shaped foods and add them with other dishes and desserts.
You can add more excitement by tagging the foodstuff with Minnie inspired names.
Some amazing party food, snacks, desserts and drink ideas are as follows:
Minnie's Bow-tique Pasta
Pizza
Minnie's Bow-tique Fruit Bows
Minnie's Pink Polka-Dot Punch
Minnie Cake
Strawberry lemonade
Minnie Mouse pancakes
Chocolate milk with fun straws
Minnie Mouse cupcake
Polka-dot bow cookies
Minnie Oreo cookie pops
Minnie Mouse sandwiches
Minnie Mouse donut
Minnie Mouse cheese ball
Minnie pizza
Fruit kebabs with cheese
Minnie Mouse lollipops
Minnie Mouse pudding cups
Children love and appreciate to have themed party on their special and sweet occasion. They enjoy the parties full of life, art, dance, music, creativity, fun, etc. So, pick any of these ideas and bring Minnie Mouse to life during a party that makes it a blast and unforgettable for one and all.