Last updated on April 12th, 2022 at 06:01 am
Not everyone has the best ideas for a surprise birthday party for the best friend. It is a matter of several factors that make a party successful. Thus, one needs to get all those aspects on point to stun their best friends with surprise birthday party ideas.
Now that you are here, we know that you are seeking some fascinating ideas to host an exciting surprise birthday party for your best friend. Thus, we take this space to give you some brilliant ideas that will help you to get an ear to ear smile on your best friend's face.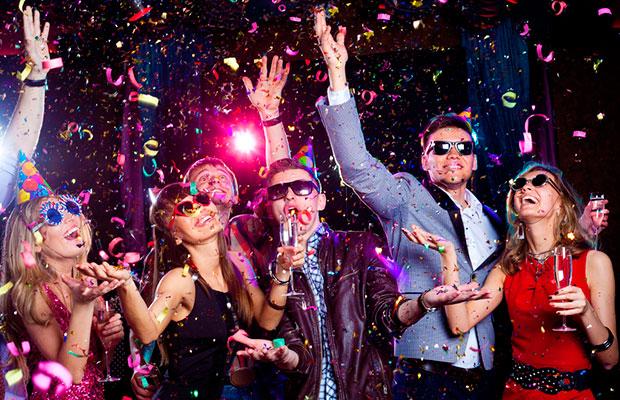 Ideas for Surprise Birthday Party For Best Friend
1. Number shaped Envelopes
Surprise your loved ones by making a number of their age with envelopes. The envelopes can comprise of several words of love and affection from you, family, and friends.
It would be nothing short of an amazing emotional journey for your best friend that he or she will remind for years to come.
You can also add chocolates in each of the envelopes. Make sure that the letters are well-written right from the bottom of the heart.
It would not only be visually delightful to receive such heartfelt messages but would be preserved in the treasury box for years to come.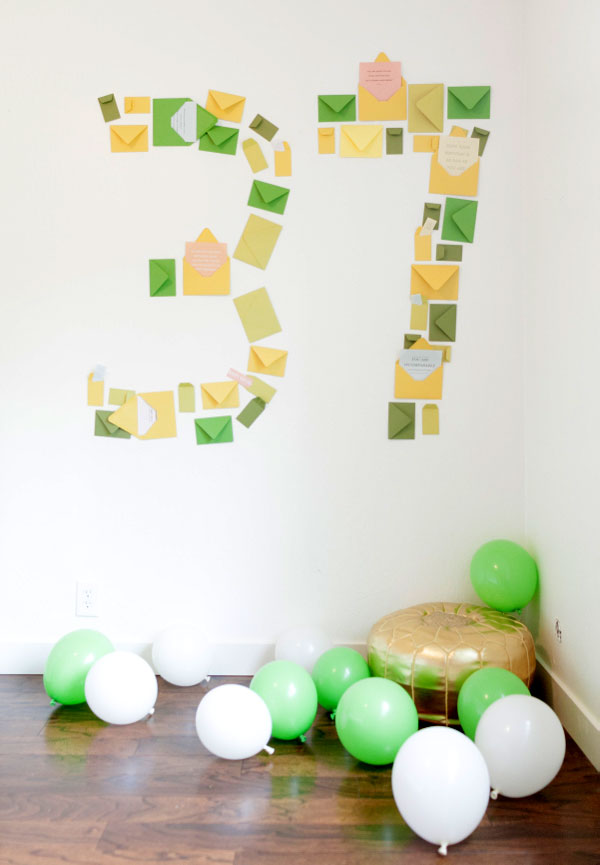 2. A day full of awesomeness
This could be your chance to let your best friend know how important he or she is in your life. You can plan an activity or a gift at all hours in the day. This can even last for a week or a month according to one's preferences.
To get this plan going, one has to make a list of everything your friend likes to eat or wants to do. Or to be précised, you can jot down about his or her favorite everything.
Later, as the birthday week or day progresses, you can try to tick off each and everything you note down in the list. Seeing you plan a day exclusively tailor-made for the birthday person, it would give him or her the seventh sky feeling.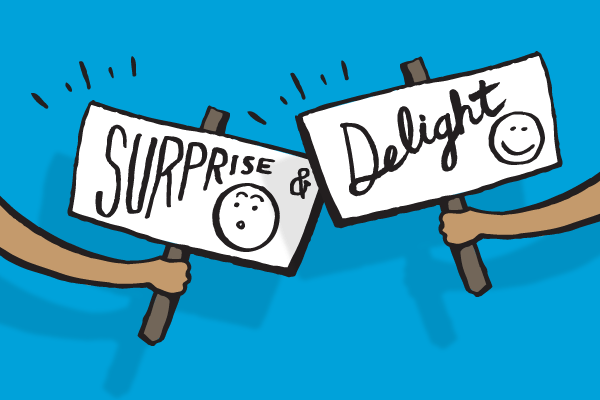 3. 24 hours- 24 gifts
It translates into gifting your best friend at every hour of his or her birthday. However, you would need to have a long list of gifts, big and small, that would make him happy.
If your mind wanders about the gift ideas too, you can visit our site birthdayinspire.com where you will get a plenty of suggestions from which you can choose from. We all love receiving gifts.
Therefore, receiving a gift every hour would delight the dullest of people. You can rate your gifts and plan to give each gift accordingly. You have to save the best gift for the last.
If you aren't getting a clue about how a party would pan out, this idea would be perfect to surprise your best friend to the fullest.
Also read some birthday gift ideas for best friend.
4. A walk down the memory lane
If you really want to see your best friend smile to the fullest and feel utterly nostalgic at the same time, this idea could be one of the best birthday surprise for the best friend you are looking out to execute.
It is as simple as it looks. All you need is balloons filled with gas and a hell lot of it. One would also need a lot of photographs from his childhood to his current age.
It can be an intriguing affair to collect so many pictures of your best friend if he doesn't post it all on the social media. However, with growing social media platforms and other resources, now it is comparatively easy.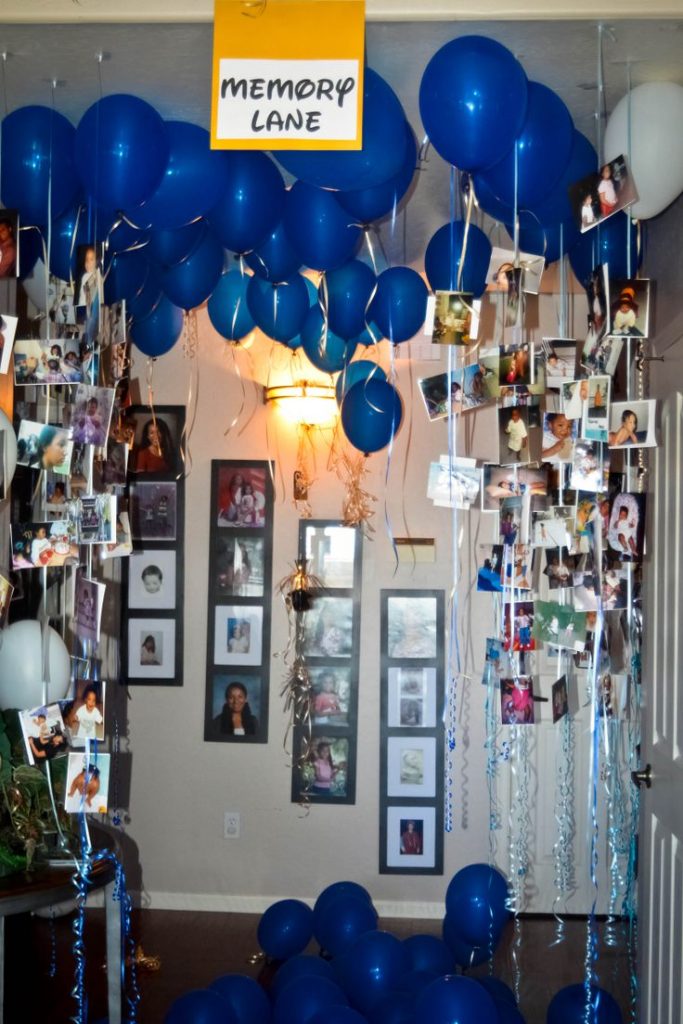 All one needs to do is add some pictures to the balloons, and let the balloons hit the ceiling while the birthday boy or girl is not in the room.
Once ready, bring him or her to the room with blind folds on and let him or her explore the beautifully decorated room. Don't know about guys, but we are damn sure that it works with 99 percent of girls.
The image attached below says a million words about how beautiful the idea looks when executed with perfection.
5. Birthday gift climax
Building on a birthday gift is a great way to keep a person anticipated for the gala gift. It not only keeps the receiver guessing about what is going to be thrown at him or her next but brings a lot of excitement and restlessness to see the mega gift.
The main gift can be anything from a road trip to a party night in the Vegas. It all depends on how you would like to set it up. Setting up is pretty simple depending on the complexity of your main gift. To get a clear idea, we explained one of the executed gifts in details below.
It was one of my friends who planned a hiking trip to the nearby woods. To the delight of both, both of them were hiking enthusiasts and loved to trek. So it started with a normal wayfarer on the first day.
It was then followed by a trekking stick and a pair of trekking shoes on the consecutive days. Just when he least expected to receive, yet another gift, he received one via an online shopping place. It happened to be an outdoor tent. Two days before the D-Day he got a trekking bag.
However, he made another mutual friend to gift him the bag. Just on the stroke of 12th hour on the clock, a postcard dropped to his room which said, "Pack your bags, we are hiking on XYZ mountain" which was supposed to be his happy place.
Believe me or not, I met the birthday person a few days after the trip along with my friend. The joy and ecstasy were seen on the face even after a handful of days had passed.
He couldn't stop talking about the day. If executed with such finesse and precision, it can be nothing less than a dream for the receiver.
6. The Kidnap Plan
This could be a tricky plan to successfully execute. But if at all, you trust your mates, and know that consequences won't be that bad, you can dare to take a risk and organize to make the surprise kidnap plan successful.
The basic plan involves kidnapping the birthday boy or girl and taking them to a place which is decorated to entice the mood of the receiver.
You can use anything and everything required to decorate a birthday table. From balloons to Confetti's, you should do everything in your power to make things look at its very best.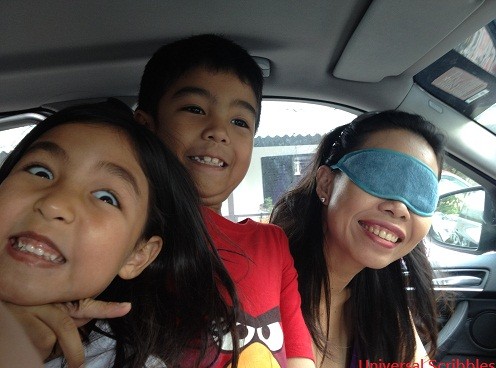 One thing to keep in mind is, while you kidnap your best friend, you have to assure him or her about his or her safety. Otherwise, there are 100 percent chances that it may create a scene on the road which may involve formal investigation from the police officials.
But while you relax a person in terms of his or her safety, make sure that she does not get to know about you or anything that is planned. All the way while you drive, make sure that the person is either blind folded.
Or else, make sure that you go to a place very strange to the birthday person. The heavy breaths would soon dissolve in a huge grin on the receiver's face.
P.S. It can go completely wrong. So one has to plan wisely before executing it to perfection.
7. The Birthday Card Rush
It is not a brainer as the title of the party idea says it all. The birthday card rush can be an intriguing way to surprise your best friend by telling your heartfelt emotions through the greeting cards.
Not one, but a plenty of them is only going to add to the beauty of it. You can make a few greetings by yourself with touching birthday wishes to show the efforts that you have taken to make your best friend happy.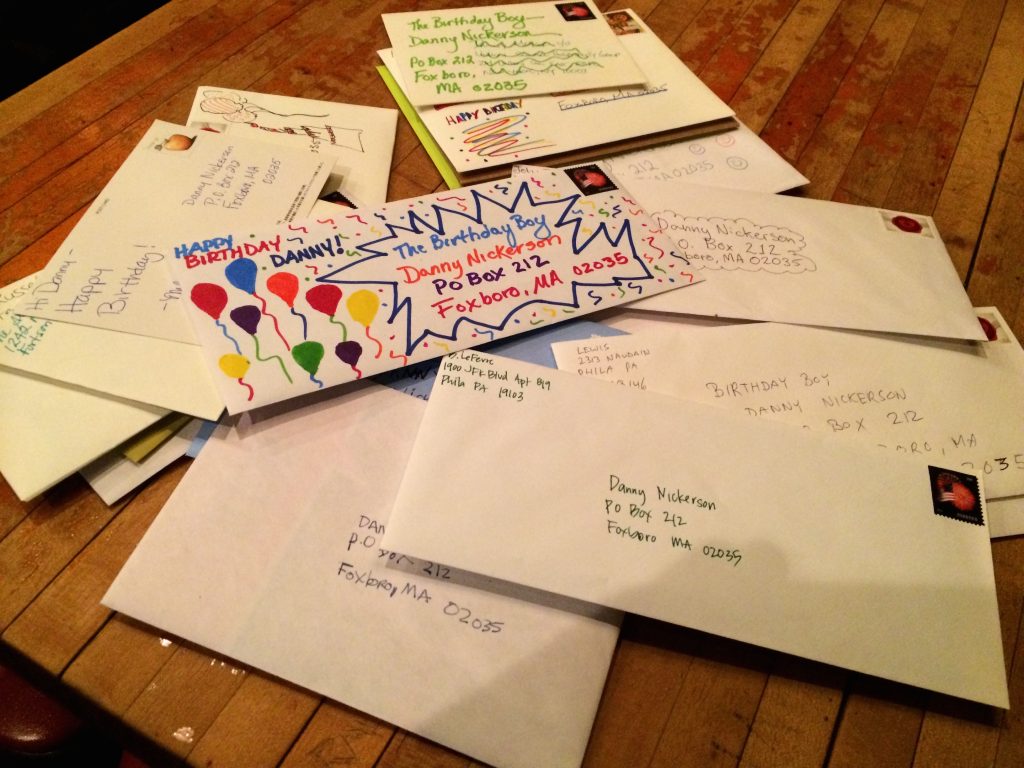 The best greeting can be saved for the last when she or he cuts the birthday cake. It can be given during that time while she or he receives plenty of other gifts.
It would not only show your love and affection to the receiver but will also let him or her know about the efforts you put to get a smile on his or her face. You can even plan the person's birthday party for the night if you are very much flexible on your budget.
Relevant Articles
Magnificent Birthday Gift Ideas For Best Friend Female
8. Water Balloon War Followed With a Cake Smashing Ceremony
Sounds interesting from the sound of it, right? We kid you not but is extremely fun to get this plan to get going, especially when your best friend is at the receiving end. All you to do is load yourself with some buckets full of water balloons.
However, if you really want to make it grand, you can hire a truck full of water balloons to declare a huge war against your best friend. So here is how to execute this plan to perfection.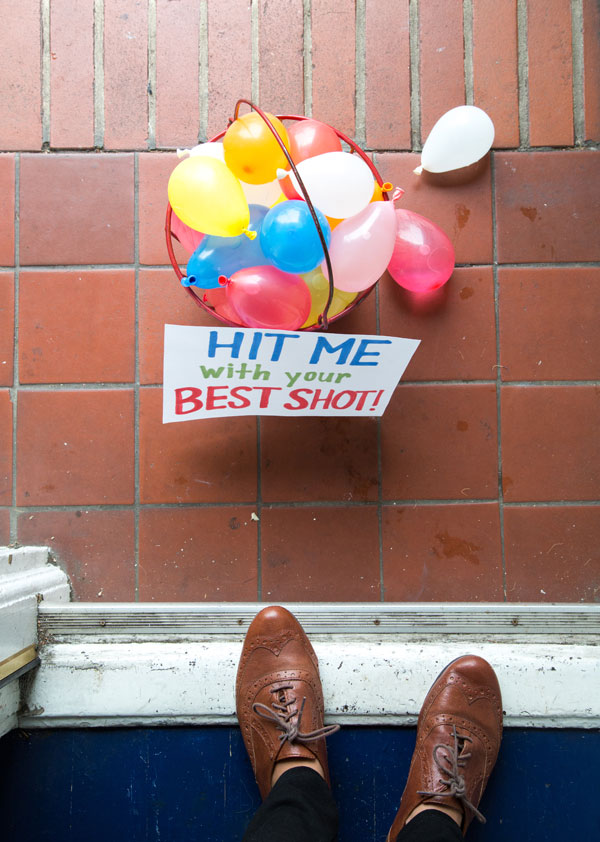 You need to walk to his house, knock his door, and make sure he comes out only to see a bucket or two filled with water balloons. As soon as he steps out to see the bucket, you can launch an attack on the birthday boy with balloons.
You can always call in few friends to add to the fun. Also, once the water balloons are over, you can prepare yourself with a cake which is in the hiding. Now that you and your best friend are drenched in water, it is the correct time to get the cake and smash it on your friends face.
It would be quite a happening morning for anyone to celebrate a birthday like that. With so much action and fun involved, your best friend wouldn't expect a better birthday morning than this one.
9. The Car Decoration Surprise
If it all your best friend is a complete workaholic and is on the move for the most of his time, the car decoration or a makeover can really surprise your best friend to the fullest. Firstly, you have to find out if he is going to use his car to go to the office.
Then, before he can realize, you have to steal his car keys a day prior to his birthday. Once that is done, you have to decorate his car using all sorts of birthday decorations.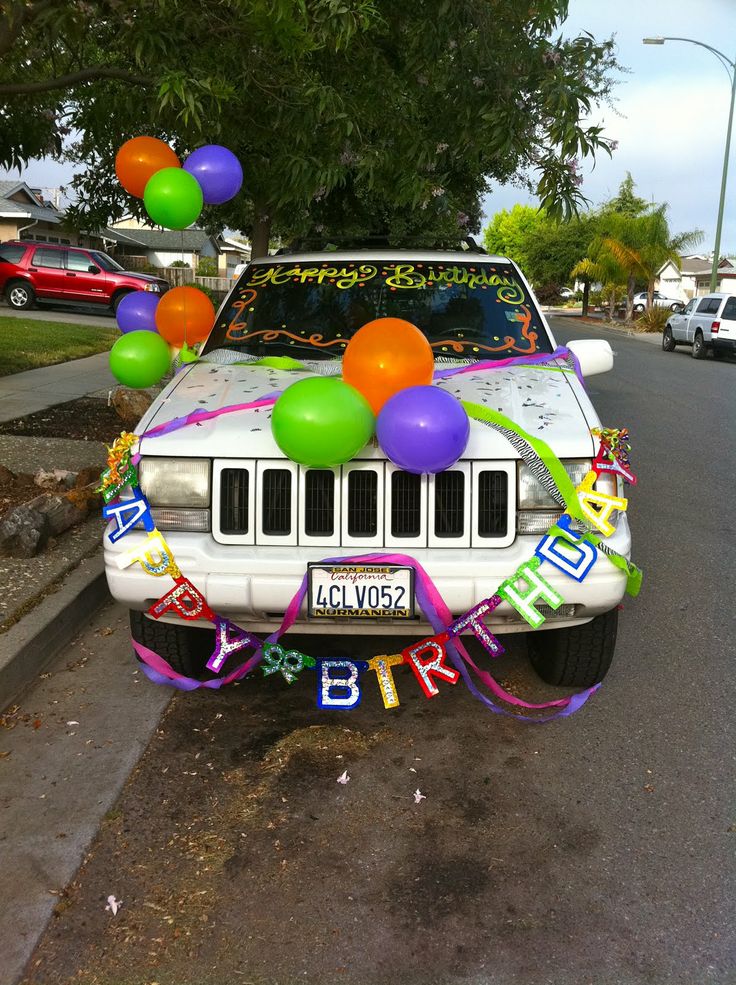 If possible, you can even hide in the car till he arrives at it and watches a car full of balloons and other birthday decoration. It would be nothing short of a perfect morning for your best friend to start his day with.
You can follow it up with an impromptu cake cutting ceremony on the deck of the car. Stealing the keys can be difficult, so you can tell the people staying in his house to get the key job done for you. Rest all is really easy to execute.
10. The Treasure Hunt Surprise Party
The theme of the party gets quite obvious with the titular name of it. Although organizing such a party can consume a lot of your time and intelligence. You have to set up a treasure hunt which leads to the main party area or a huge gift.
It can start right from the entrance of his or her bedroom door and can lead to several places which have its own sentimental value attached to it. With every solved clue, you can arrange a small gift with one of your friends or their relatives.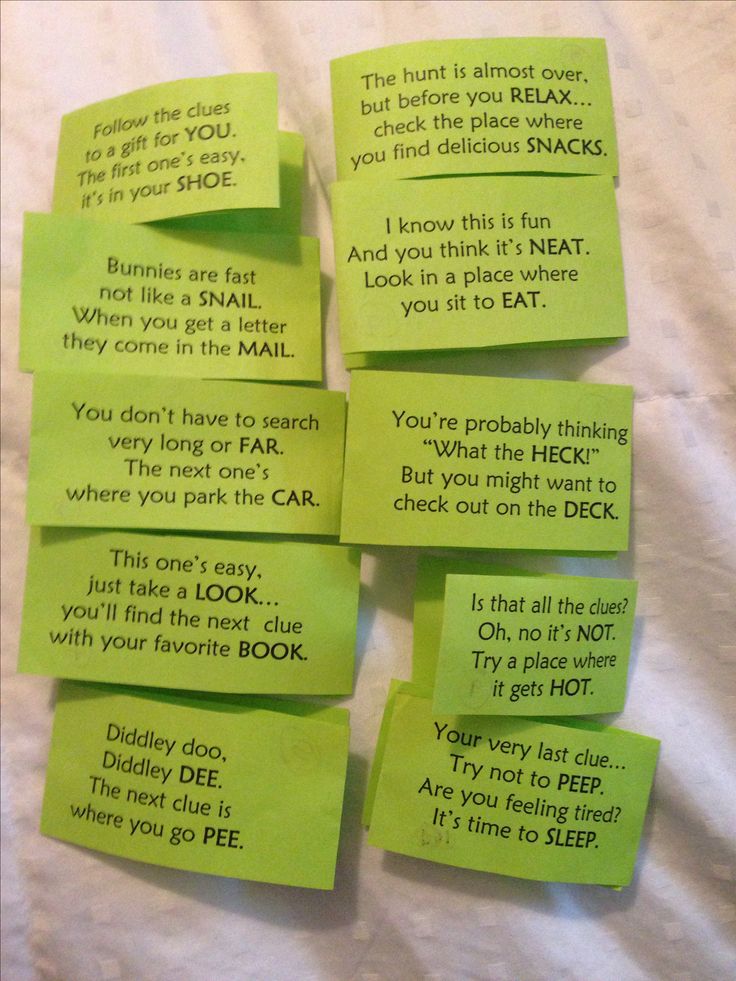 Make sure you bring the treasure hunt to its best use by taking your best friend through all those places that would take him back to the memory lane.
After he or she completes his treasure hunt, you can throw a huge bash for your best friend or arrange a thing that he has been waiting for a long time.
We are sure that the entire process would entice his or her mood to the fullest. He or she can remember the wonderful day for years to come.
11. A twist in the tale
It can fail for the most of the times as it needs several people to get involved in it without letting the birthday person know about it. You can act as if you have forgotten your best friend's birthday and will be attending a birthday party of another friend.
However, you have to somehow convince your best friend to accompany you to that birthday bash. Once that is done, you have completed the most daunting task of the planned surprise.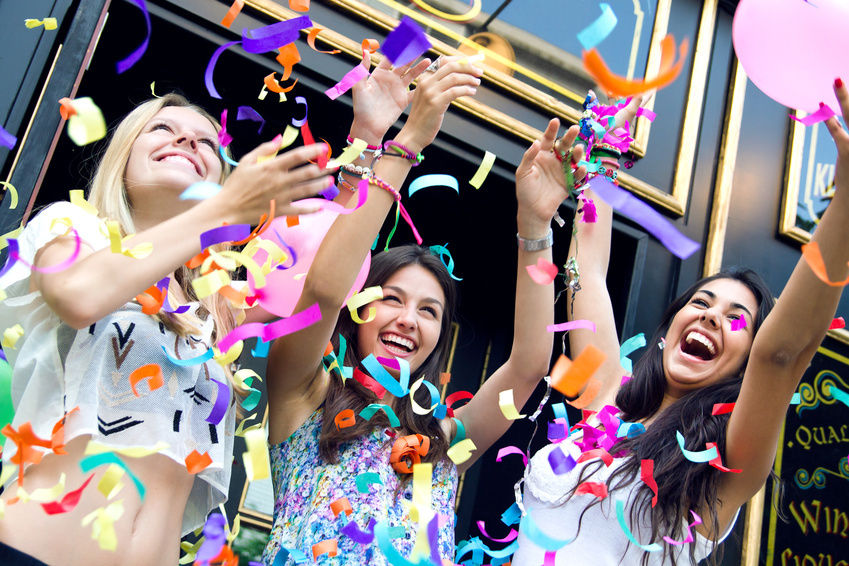 Later, you and your so called guests have to fake it completely and shouldn't wish the real birthday person. Instead, there should be everything lined up for the fake birthday person until the cake arrives. Make the fake one ready to cut the birthday cake.
However, when the cake arrives, it should come with the name of your best friend. On seeing this, the birthday boy will be utmost delighted. Also, if there is no hint that things just aren't made for him or her, it can surprise the person even more.
12. Party Bus Surprise Birthday Party Idea
If you are on a flexible budget, you can hire an entire bus with an open roof top, and arrange for the complete party atmosphere aboard. You can call your best friend and ask him or her to meet at a designated place.
You can be late on purpose for the meet and come up with a bus that is exclusively decorated for the birthday person with all his or her favorite people on the bus. We are sure that it would be one of the best birthdays in the receiver's life.
If it's not a bus, you can hire a car or a limo if you are free flowing on your budget. Another alternative to the bus or a car could be a trailer or a larger utility vehicle.
Regardless of the mode of the transportation, you should make sure that the vehicle is decorated to please the birthday boy or girl.
13. Fake it to make it
This could be one of the awesome birthday party theme to plan for anyone. It needs everything to be pre-planned to make it successful. The excitement level of your friend is directly correlated with how efficiently you fake and lie the plan without letting the receiver know about the plan.
You can take your best friend for a drive and let another friend purposely walk on the side walk as if nothing is planned. You can give a lift to your friend who would purposely forget his bag or mobile in the car.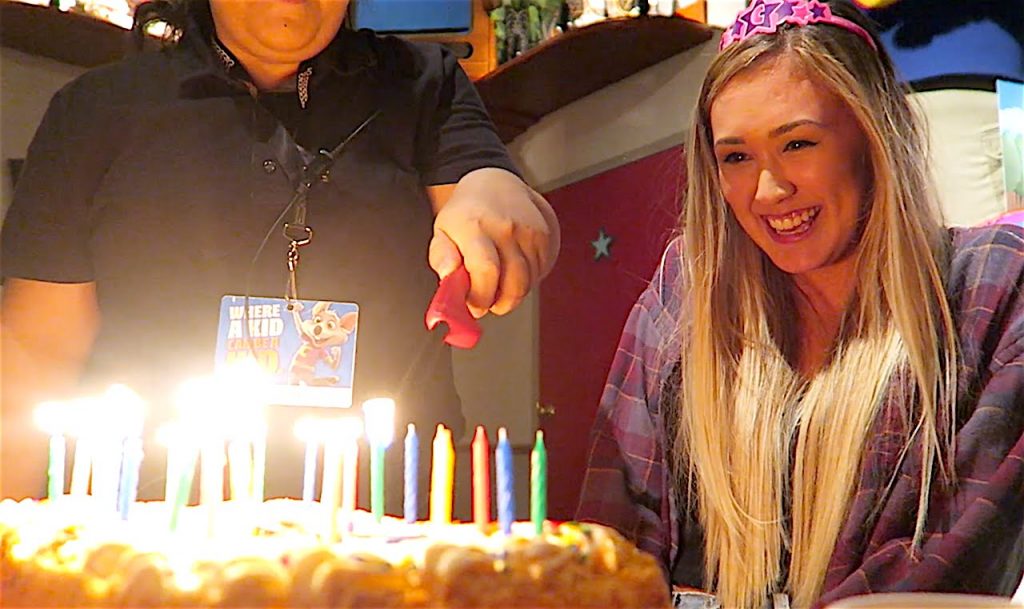 So you tell your best friend that you have to find the other friend and give his valuable piece to him. Later, you can drive around the city to find your friend only to take him to the designated place where everything is arranged.
It would be a sweet surprise for your best friend to see the decoration and everything arranged well before hand. You have to be very careful about setting it up with your other friends and family.
By any chance, if something goes wrong and your best friend comes to know about the plan, you cannot surprise him with the same intensity.
14. Pre-Planned Birthday Surprise
Now that you know that your friend has a big night planned on his or her birthday, you have got very little to no time to plan a surprise for him or her on that day. Therefore, one thing you can do is ask him about the guests coming to his party.
Contact his guest list personally without letting the birthday boy or girl know and ask the guests to meet early than the party time organised by him. It can be a date earlier or some hours earlier than the decided party time.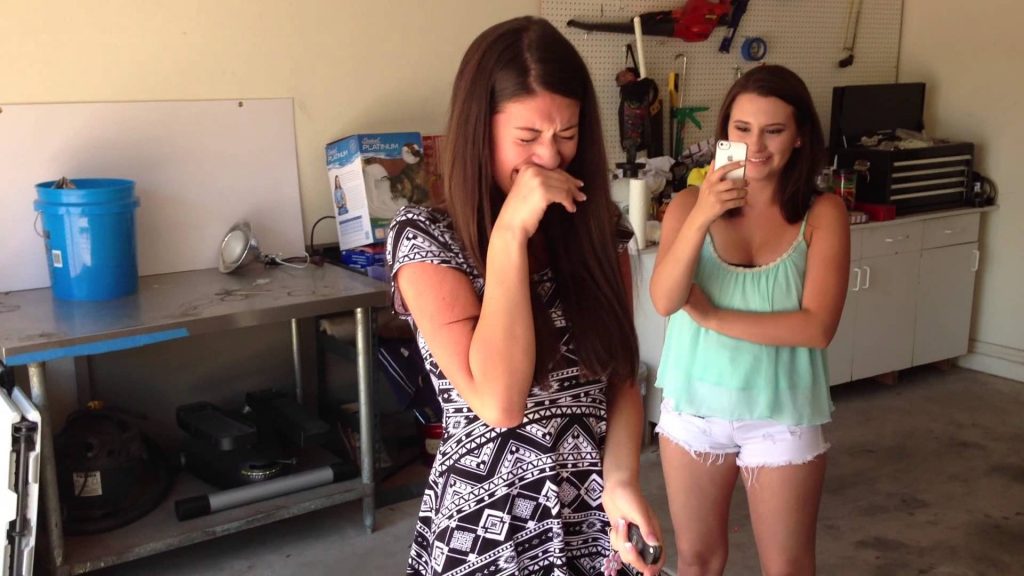 After you are done sorting out the time and the date, you can plan a small party before the big event of your best friend. It would completely ridicule him or her off by seeing every guest well before the designated time.
The fact that everything revolves around him or her, and once the pre-planned birthday party carries out smoothly, you can see the face of one of the happiest birthday boy or girl on the planet earth for that moment.
15. A birthday on the top of the mountains or amidst woods
Plan a trek or hike to a nearby or a far away forest or mountain. Consider it that his birthday lies on the date of the trek and you are totally aware of it.
Send few of your friends to the camping base way earlier to make all the decorations and preparations to create a perfect party atmosphere. Make sure that your best friend who you want to surprise is completely unaware of it.
While reaching the mountain top, act as if nothing is planned and you and your friends met accidentally. Once your best friend is fast asleep, call out all your friends along with all the party preparations, and wake him with a bang.
Sing the birthday song aloud and get the other ceremonies sorted. Get in the cake, and see your friend absolutely stunned by the preparations you have made.
If possible try to make a bonfire, gather around it, and let everyone take his chance to speak few words or memories about the birthday boy or girl. This surprise can only be planned if your best friend and other friends around our trekking or hiking enthusiasts.
Suggested: Best birthday surprise ideas for best friend
We listed several ideas for a surprise birthday party for the best friend that can entice the most boring of your best friends to the fullest. All you need is the utmost secrecy and top-notch planning to make the event even more surprising and fascinating.
We all love surprises, and seeing our friend go that extra yard to organize such a beautiful set of events exclusively for you is always a stunning visual. Therefore, as a best friend, it evidently becomes your responsibility to organize a stunning surprise birthday party.
It could rather take days and months of planning. But the happiness that it would bring to your friend's face would be incomparable.