Last updated on March 3rd, 2022 at 09:13 pm
A sister-in-law is the best support or the worst nightmare you can have as a family. They bring joy to life, make sacrifices, understand you when there is no one, be your crying shoulder and the strongest support that you can have in life. These are happy birthday wishes for sister-in-law to let her know you love and care about her, and that you appreciate all the sacrifices that she has made for you.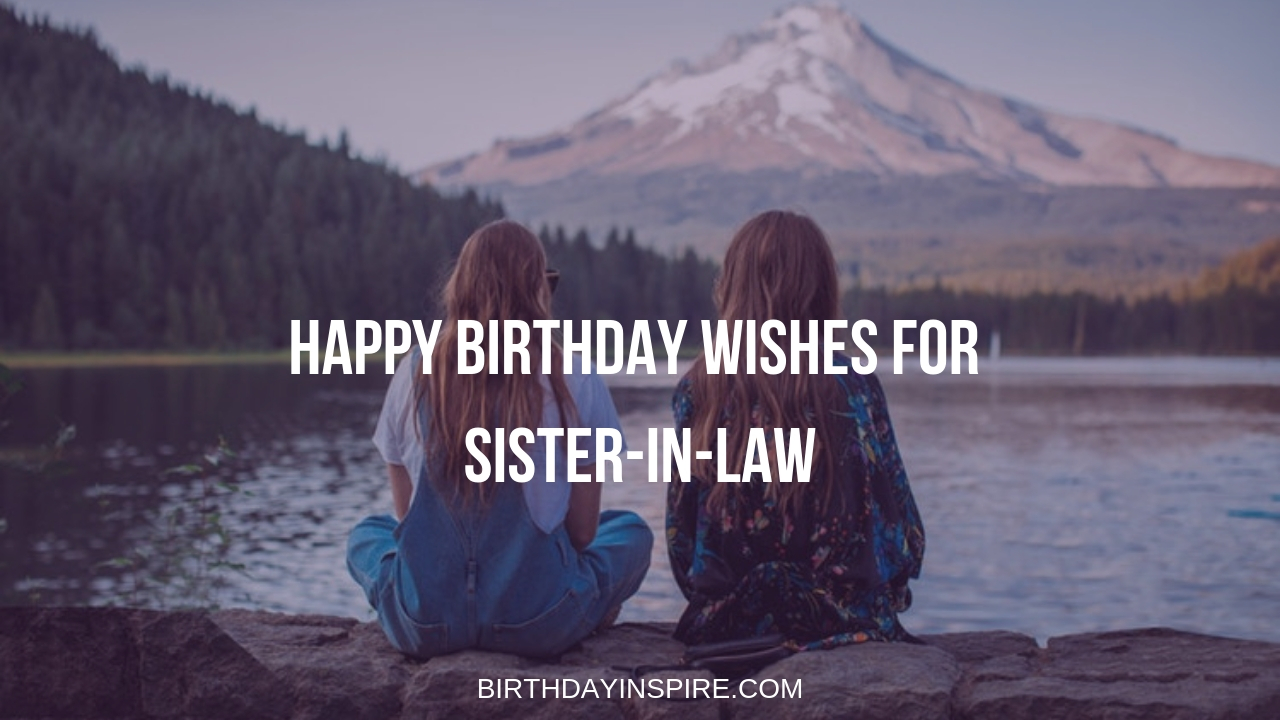 Emotional Happy Birthday Messages for Sister-in-law
You were always by my side when your mother was making my life miserable. Your support has let me survive a family life and find happiness. Happy birthday and may you find a lot of love and a good husband to settle with.
You are a fun and charming person who always brings something new and is with fresh ideas. Happy birthday, you are like a sister and a best friend with whom I can chat with and talk for hours.
You bring so much brightness to my mundane and boring life. Love the movie nights and shopping sprees with you. Happy birthday my doll. There is always so much fun with you that I forget all the burden of being married.
Your antics are entertaining. You are the true joker of the family with all your jokes and mimicry. You can make people laugh even in the most serious situations. Happy birthday. May your life be filled with a lot of laughter and joy.
Amongst all the in-laws you are the person I bond and connect well with. For anything at all you are the person I like to reach out to and will always be there for you as well. Happy birthday, sister-in-law. May all of your life shine like a diamond and you always find joy in everything.
To the dear sister-in-law who is so full of life and always with a smile on her face. I love your simplicity and your good-heartedness. Happy birthday. May all of your life be blessed with a lot of love and fulfillment of your dreams.
You are full of tantrums and annoyances. But it is still a joy to have you around as you are the youngest and the most pampered member in the family. Happy birthday. May you find peace and joy in your life.
Life is full of opportunities and you have many reasons to look at the brighter side and be happy. You have so many talents which makes you so special. I wish you a happy birthday and an extraordinary life full of fun and adventure.
You are a good person to be around with. Initially, you came across as standoffish but having known you as a person I now see you in a different light and love you for what you are. Happy birthday sister-in-law and have a rocking birthday.
I had nurtured you like a child as you had such a bad attitude for so many years. It is good to see you grow into a wonderful person now. Happy birthday, sister-in-law. Our spa retreats are pending and this is a good day to bond over some girly time.
Your makeup and all the cosmetics that you have been collecting over many years have been your treasured collection. I love your artistic talent and your ability to do so well for yourself. Happy birthday. Your makeup skills are so professional, we hardly need to go to the salon.
Birthday Greetings For Sister-in-law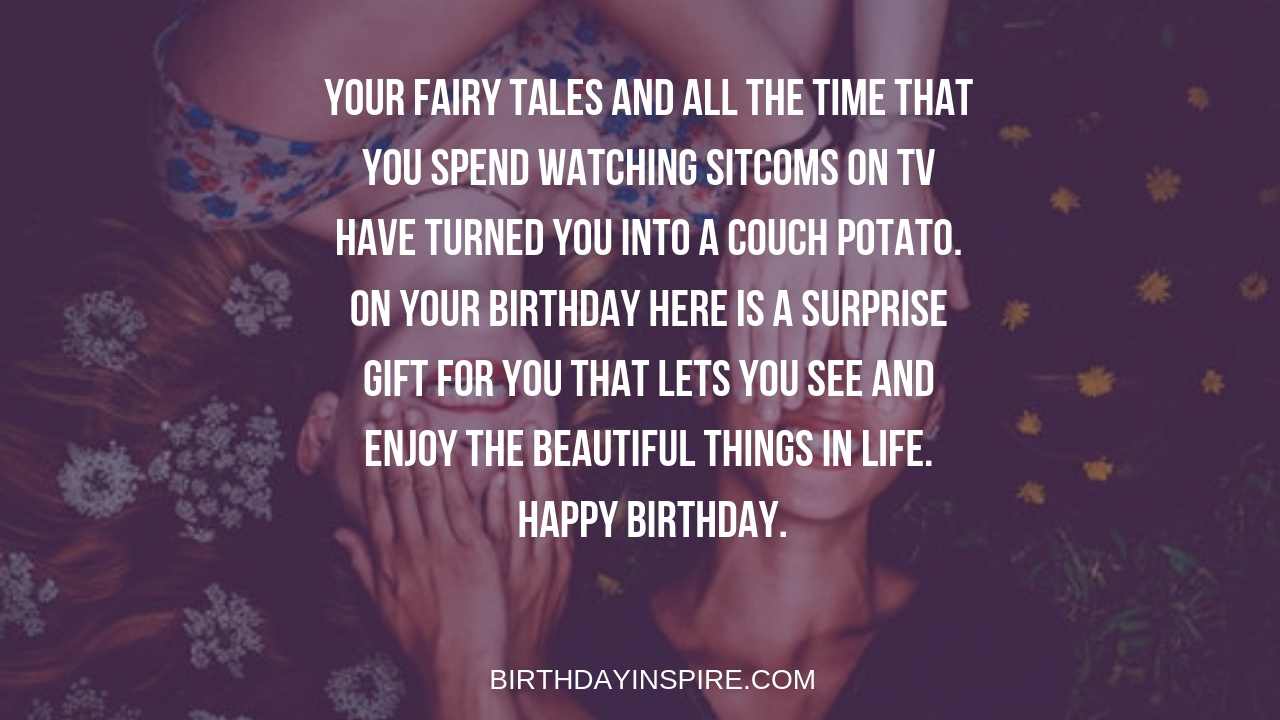 You are a bookworm, voraciously reading on so many books, gorging and devouring all the stories and information. On your birthday, take some time out and enjoy the sun. You will see a real world beyond books and imagination. Happy birthday.
Your fairy tales and all the time that you spend watching sitcoms on TV have turned you into a couch potato. On your birthday here is a surprise gift for you that lets you see and enjoy the beautiful things in life. Happy birthday.
Your styling and jewelry collection is amazing. It is good to see you have such a good time enjoying your single life. You are a soon-to-be bride and there is a lot of advice that you can always get from me. I will always be your best friend and an agony aunt. Happy birthday, sister-in-law. This is your time to see all the beautiful side of the world.
You always hang out with friends. On your birthday you can spend time with your brother and the family. We would love to keep up with you. Happy birthday. We have made all of your favorite arrangements. Come home quick. Its celebration time.
Talking of movies and all the gossip, you are the go-to person to know about everybody's inside stories. You bring so much spice and entertainment in our lives. Happy birthday and keep up the good work.
May your dreams of entering the world of journalism come true. More books, gossip, and entertainment for you. Happy birthday. May you get all that you have been looking for.
You can take time to heal from a broken heart. Not everyone deserves a princess like you. Happy birthday and may you be blessed to find true love and see the world with him like a fairytale.
Waking up in the morning is not your thing. I hope you get your life back on track and experience all the good things in life. Happy birthday.
I hope you start taking life more seriously, spend less on insignificant things, and understand the value of time and money. Happy birthday. May you be showered with abundant love and riches.
You are so quick at completing any task. I am sure you are an asset to your company. We need to do some catching up. Happy birthday. Vacation time with you is pending. That is something I look forward to.
How do you manage to stay so fit even though you are a foodie. It is awesome how you pull on any clothing and look stunning in everything. Happy birthday and have a blast partying.
Funny and Emotional Birthday Wishes for Sister-in-law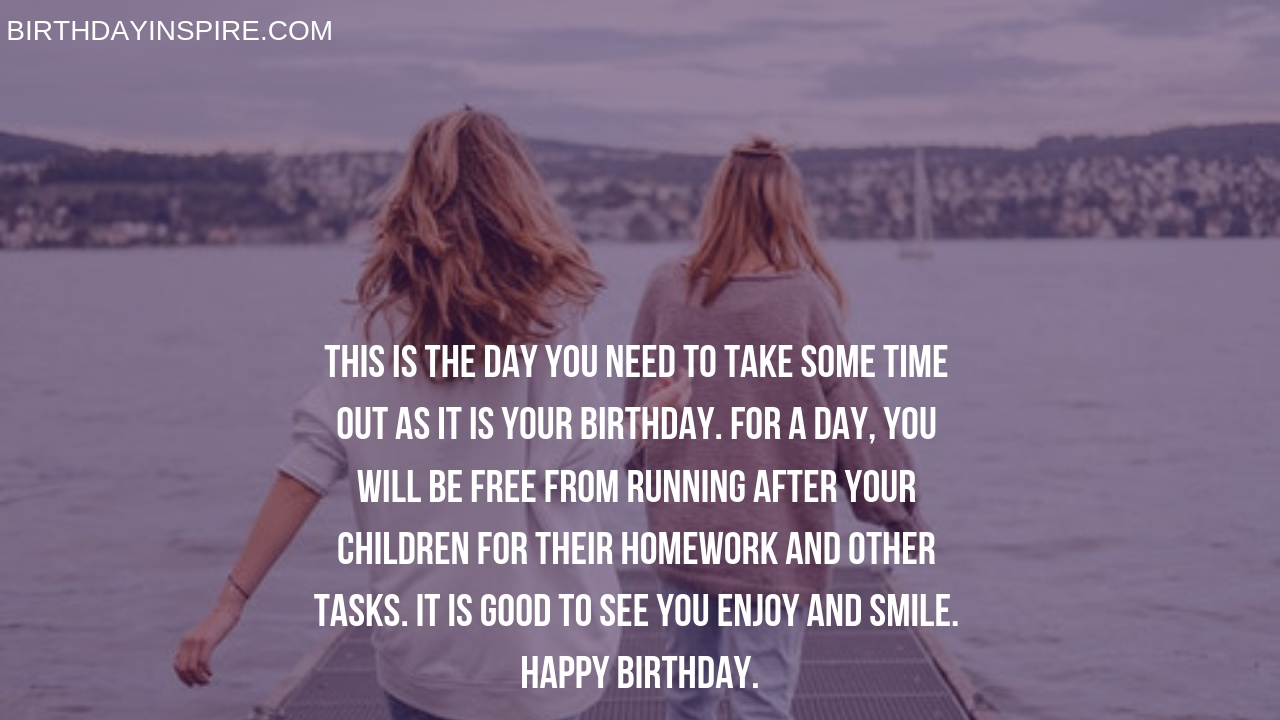 I am tired of hiding your booze nights and night outs from the mother-in-law. Today is your birthday and you have an excuse. Happy birthday. Hope you find a sensible company to hang out and wish you good friends and a good life.
You are such a joy and the best company I have in this family. Its so much fun to gossip and crib about everything. With you, every family occasion becomes enjoyable and interesting. When all the boys go out on the booze, we women have all the fun. Happy birthday, sister-in-law. May all your dreams come true.
This is the day you need to take some time out as it is your birthday. For a day, you will be free from running after your children for their homework and other tasks. It is good to see you enjoy and smile. Happy birthday.
Your children are the best thing in your life. I see you are such a good mother and take on all the responsibilities so well. Happy birthday. This is your day to be the queen and relax and enjoy it at your own pace.
You have seen so much turmoil, a bad marriage, and have faced all the challenges with boldness. You are a true inspiration for all the single mothers. I cannot say my brother was right. But I still consider you my sister-in-law and a good friend. Happy birthday. May you find true love in your life. The person who understand you and loves you no matter what.
I have signed you up for a cookery class so that we can go together and have a blast. Post your birthday this is the awesome thing we will be doing together. Lesser taunts from mother-in-law and more foodie time for all of us. Happy birthday and god bless you with peace and happiness.
You are always in the state of marital bliss. I am so glad my brother loves you so much that you sometimes forget that there are people around you. Happy birthday. We all love you even though you are silly and absent-minded sometimes.
You make for the most ideal family member with so much perfection in everything you do. I sometimes wonder from where do you get your strength to be so awesome in life. Happy birthday and have a lovely time on your birthday.
Every event and dinner, and every outing with you is so much fun. You bring so much cheer and happiness to our lives. Happy birthday to the greatest sister-in-law who is fun, love, and puts people before her.
You have seen so many hardships but it has not hardened you on the inside. You are still soft and filled with so much love inside you. You are a blessing to my brother's life and our family. Happy birthday.
Your room is filled with so many books that I enjoy reading in my free time. You are so well read and so full of knowledge. It gives us the incentive to be better people when we are around you. My brother has become a better person because of you. Happy birthday and may your life be filled with a lot of joy and happiness.
Birthday Quotes For Sister in Law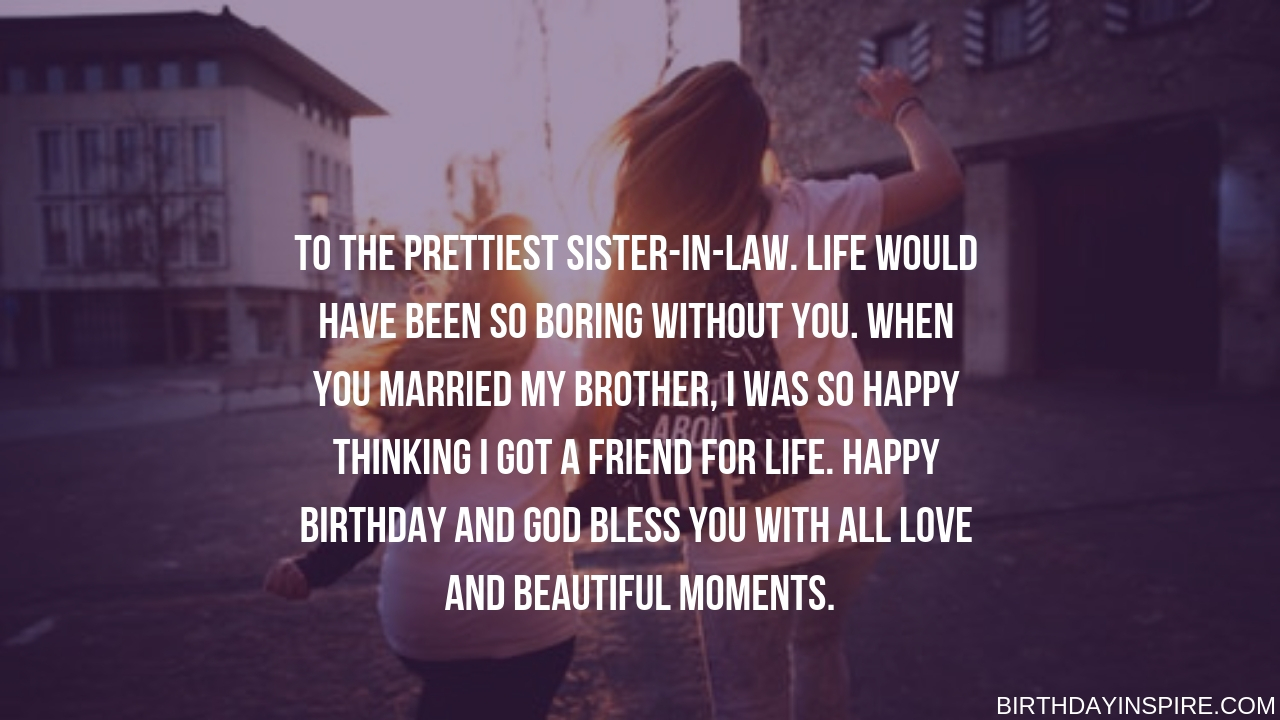 You are always dreaming to be rich. But let me tell you there is more richness in the love of the family. You can venture around the world only to know that your family is the only one that truly cares about you. Happy birthday. May there be more love and meaningful experiences in your life.
It is time you have to stop being so hard on yourself and lighten up. It's your birthday. There are many more years and many more candles to blow. With each birthday and each year, I want you to grow into a happy person and smile more.
You made lemonade when life gave you lemons. You are a wise person who hardly needs advice because you know how to come out of tough situations. Happy birthday. May there be many more happy moments in your life.
You are always so busy and yet you take care of the kids so well and manage to look stunning. On your birthday I want you to take a week out and enjoy your life. Happy birthday. May there be many more fun times on your birthday.
When I see a shooting star, I think about you and wish joy and happiness for you. You have a wonderful birthday. I always see you as a person who is so full of life. Happy birthday.
On your birthday I wish you all the joy and fun. May you forget all your worries this day and have a good time with your friends. Happy birthday.
You always take care of all the family needs. I always think, when I get married you will be the person whom I will like to be like. In every situation of life, I would like to think about you and how you take care of things and follow the same. Happy birthday.
To the prettiest sister-in-law. Life would have been so boring without you. When you married my brother, I was so happy thinking I got a friend for life. Happy birthday and God bless you with all love and beautiful moments.
Since the time you have come, everything in our lives has changed. You bring a sense of responsibility and discipline that has set us on a good path of progress. Happy birthday. May you enjoy all the days to come and have more peace and happiness.
Seeing you grow is like taking care of my own daughter. You have always been the most pampered member of the family. Happy birthday. Your age difference does not change the friendly bond between us.
Sister-in-law is the best friend you can have in the family. These are the happy birthday wishes for a sister-in-law who lets you into her world and gives you company in all the family occasions. Wish her on her birthday and let her know how much you love and care about her.