Last updated on June 4th, 2022 at 12:40 am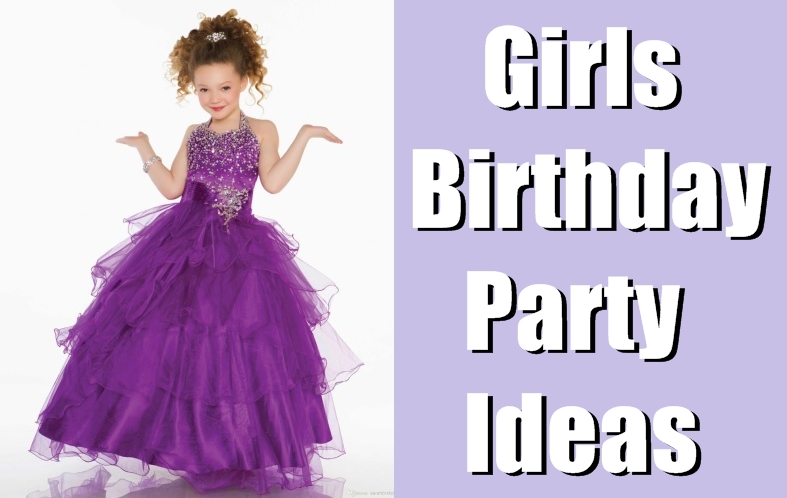 It was quite a tough task for me to list down some good birthday party ideas for girls as i have hardly attended only two girls birthday party.
But yesterday when i got a mail from a woman who was asking me about some good suggestions for her young daughter's birthday party, then i thought to give it a try. I research over few places and ask other people's personal experience for this.
So with a bit of some efforts from my side, i was able to make a huge list of ideas from party themes to decorations to games to activities.
Initially, i was a bit skeptical about whether should i write on this topic or not but as soon as i started researching over, i found that it is the most interesting topic that i was postponing from quite a long time.
There is always some special thing about writing it for kids and as today the topic is on girls then i am half way more excited for this as you all are. So let me come to the point, as what i have for you here.
Here i will give you ideas and suggestions for almost like everything that you need to make the party awesome and memorable. I will give you ideas for.
Themes
Decorations
Games
Activities
Venues
With all these ideas you will be able to make a perfect birthday plan for our princess.
Birthday party ideas for girls
Below you will find all the ideas that will help you plan an awesome birthday party for any girl. These ideas are shortlisted after researching over many forums and also asking few people who have experience of planning a girl's birthday party. So stay tuned there is a lot more to come.
1. Fashion queens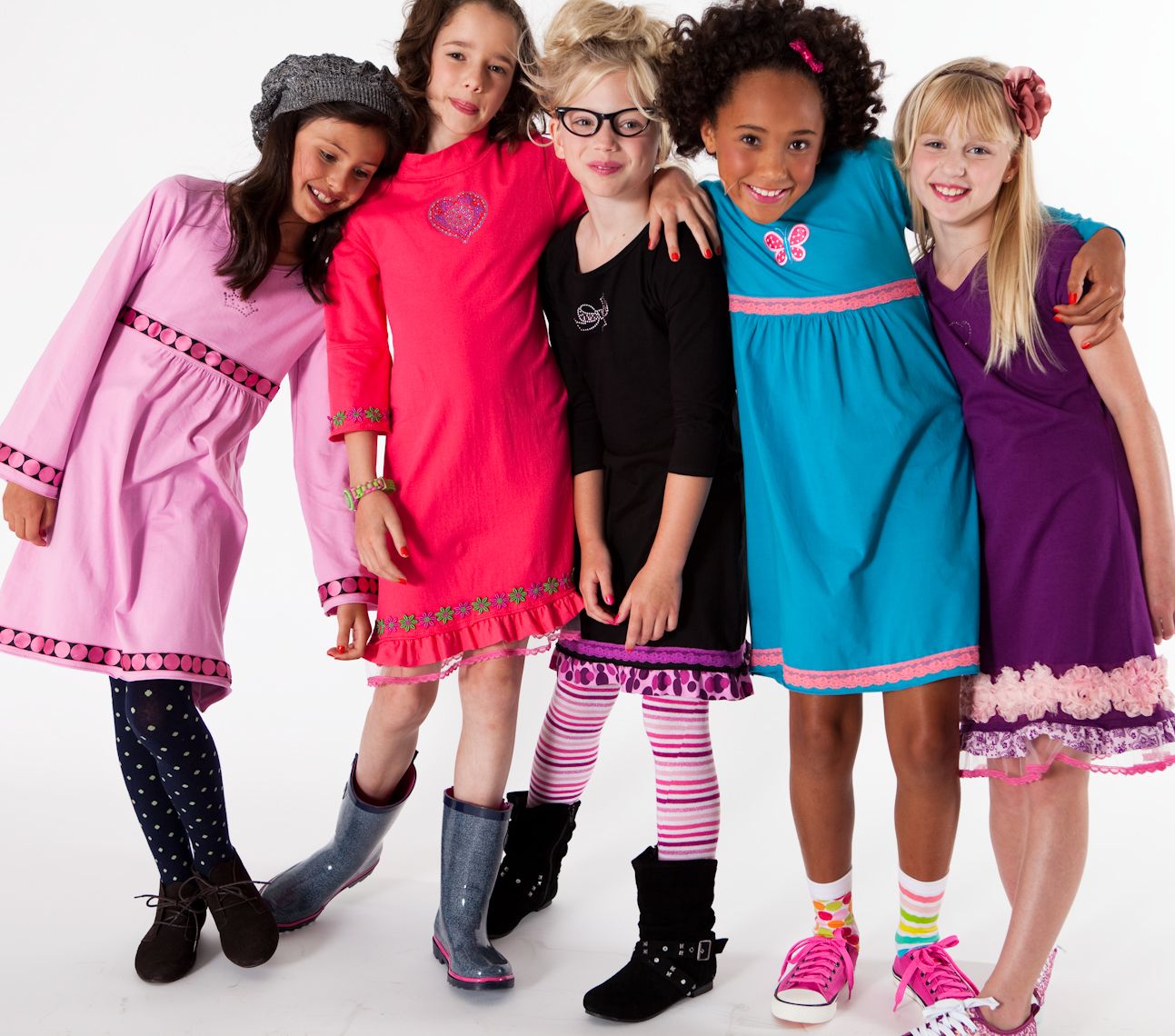 This is a very interesting activity which girls would love to get involved in. This activity is based on girls interest and thus they will enjoy every bit of it.
In this activity you have to divide the girls into teams and give them fashion props (dresses, makeup-kit, high heels, lipstick, nail paint, etc.). Let suppose there are 12 girls and you have divided them into 4 groups that means 3 in one group.
So what they have to do is, one will be model and the other two will help her make the best looking possible in sense of fashion. Give them a time limit to make it more interesting.
That means they have to prepare themselves within the certain period of time. At the end, the model of each team will come on stage and just give a ramp walk to show how she has been styled.
The birthday girl will be a judge and will decide who is looking more fashionable and stylish and thus the winner will be decided. This activity will involve all guests and also centered around the birthday girl as she will be the judge.
2. Drama Box
Divide the guests into teams. Let me explain it with 14 participants for example. Divide the 14 participants into 7 teams that means each team will have two members.
Now for this game you must have equal no. of boxes with some props in it. That means if there are 7 teams then you must have 7 boxes, each with different props.
Give each team one box and let them open up the props. After they open up all the props give them some time to prepare an interesting skit based on the props they get and you can make the birthday girl judge.
3. Instagram inspired themes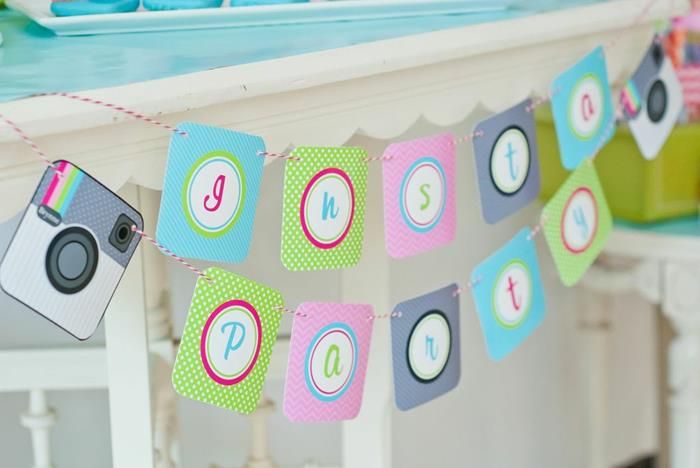 These days even young kids are also up to date in the app world and the biggest example is Instagram. Yesterday i checked one tag, where i found a profile of a cute young girl( she must be around 10). Her profile was full of her pictures.
Then i thought this can be a source of inspiration for the theme too. Instantly i opened up the browser and found that yes there is already an Insta-inspired theme, specially for girls.
In this theme, you can have all decorative materials inspired by Instagram (i.e pictures, its logo, dummy camera, etc..).  Cake can also be designed in a shape of the Instagram logo.
Here you can explore more birthday themes for your girl's party.
4. Alice in Wonderland
The name in itself is so fascinating to girls. If you know about the Disney animated musical fantasy flick released in 1951 that is still in for the girls of today's generation.
This theme is full of colors and decorations as you can see in the movie as well and you will get to know how delightful it seems, all the frames of the movie with different colors.
For this theme, you can do a lot of things like arranging some activity or skit related to the movie itself. You can have some candies and cookies as the treasure of this wonderland party. You can invite all cute kids in get up of all the characters of the movie to make the party more happening.
5. Why not a sleep over party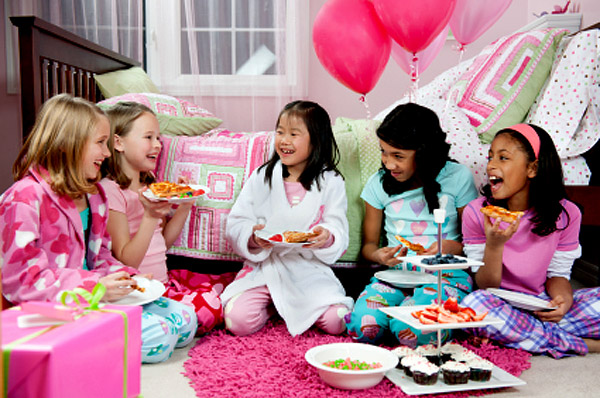 I still remember my childhood days whenever i used to get permission for sleepover parties from my parents, i can't explain it in words, how i use to feel like.
I know kids love sleepover parties so why don't you allow your daughter and her friends to have a sleepover party in the house. I am so sure about it that she will love you for this and her birthday will be memorable.
You can arrange games for the sleep over party or you can arrange the music system in the room where they can dance and enjoy.
6. Vintage Girlie Superhero Party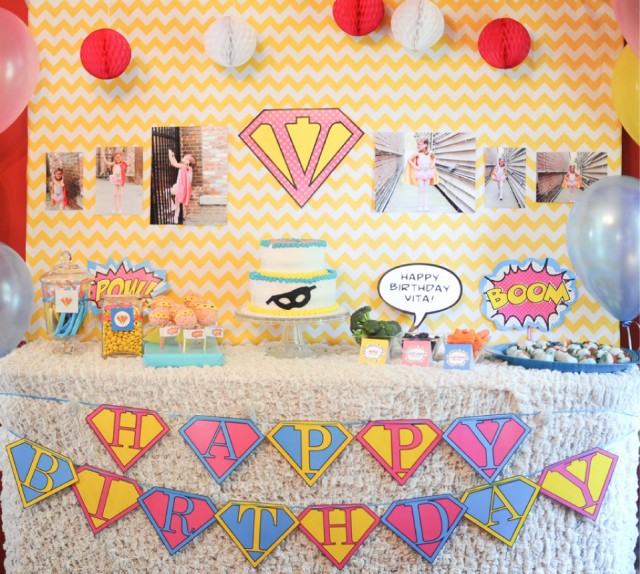 You must be thinking that this theme sounds interesting, yes it is. Is she more influenced by cartoon characters or heroic characters, if so then you got to have this theme in your list. This theme is all about having the fantasy world let in the party and have girls to be part of it.
For this theme, you can arrange for some games related to superhero women or some activities where they can involve themselves as superheroes.
7. Cake decoration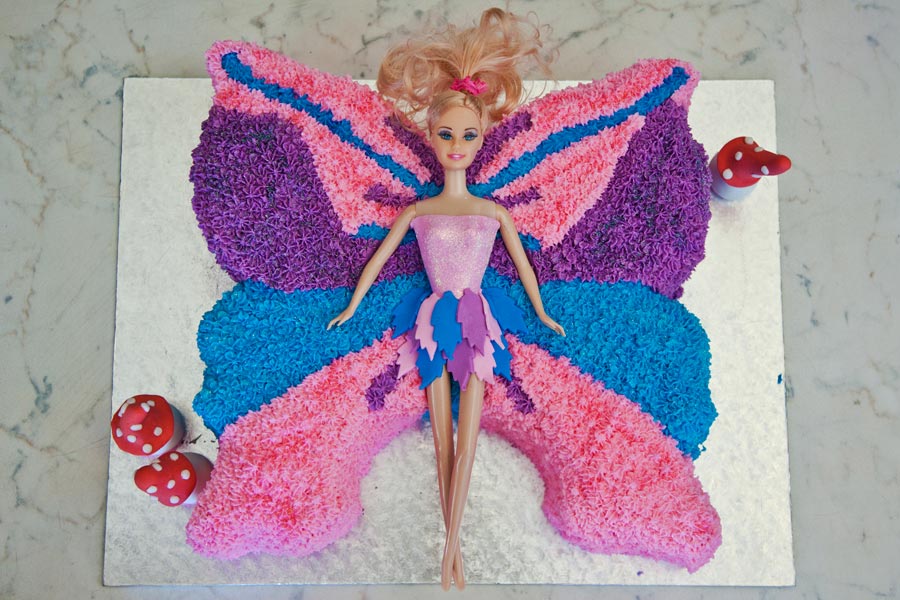 Let the cake be very impressive to the girl. There are many things you can do about it. Do you know what is her favorite thing, does she love cartoons, does she love music or is she a fan of a celebrity. If you know what she is more interested in, then why don't you decorate the cake inspired from it.
For example, if she is a big fan of lady gaga then you can get the cake to be decorated inspired from lady gaga.
If she loves barbie dolls then you can get it done around that it. With all this done you can also use the cake top as the no. of years she will be on her coming birthday.
8. Minute to win it games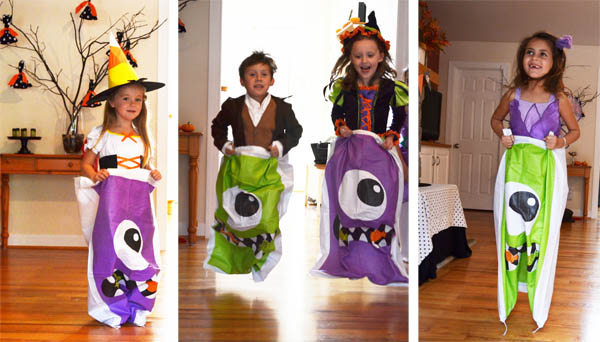 I always recommend a minute to win it games specially for kids as this kind of games are very exciting to be played and also they are interesting, fun and thrilling also. If you have seen the TV series of Minute to win it then you might have got what i am talking about.
There are several minutes to win it games, you can pick any which you think is perfect suitable for the girls. These kind of games are easy to play and are meant to be completed in a time limit of sixty seconds that makes it more fun and thrilling.
9. City tour party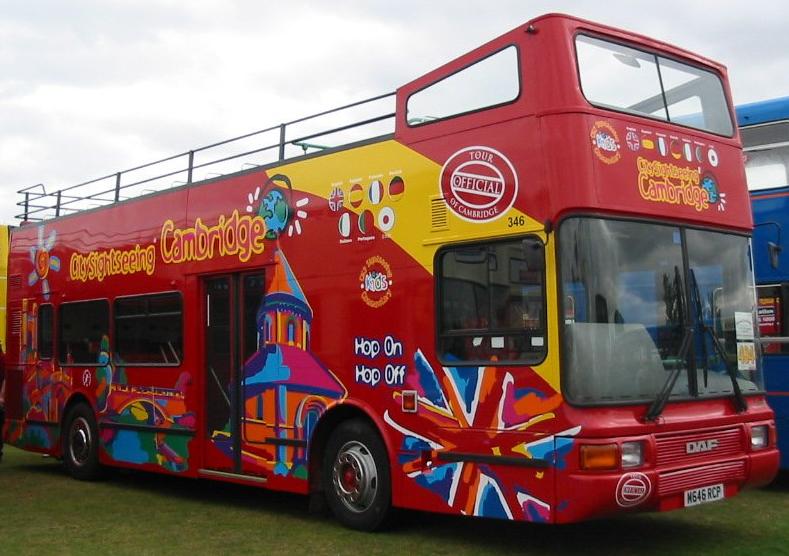 We all do house parties but have you ever thought about a city tour party. Can you imagine how excited the kids will be to roam around the city.
Recently i have written a post where i have shared the same ideas for the young kids and surprisingly many parents replied with a positive response for the same.
So for this what you can do is, book an open bus for the young girls or if the open bus is not possible then you can go for the normal bus used for picnics. Plan few destination places for the city tour ( places that are really interesting to them).
Let them enjoy the travel also in the bus with music, small games and activities. Believe me they will remember this day for years and thus it makes the day memorable.
10. Barbie girl theme party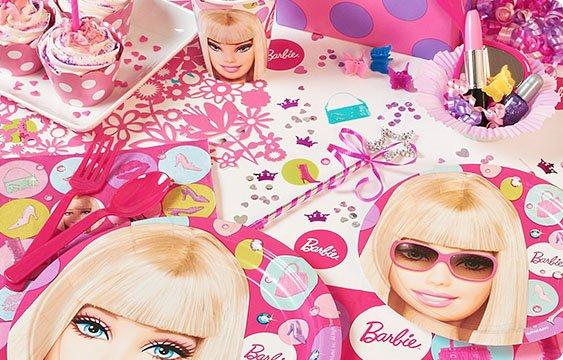 If she loves barbie girl then let the theme be inspired from barbie girl. I have found that many small girls like barbie girl dolls. Recently i went to my friend's house, my friend has a cute little daughter.
When i entered her room it was full of dolls, mostly barbie. She loves dolls and she was telling me all kind of dolls she have. Although i didn't understand anything but one thing was clear that small girls like dolls and specially barbie girl dolls.
So if you think she also loves dolls then give this theme a chance, i am sure other girls would also love this themed party. You can decorate the venue with ribbons, banners, etc. and make it barbie land. Let them feel the world of barbie.
11. Candy coupons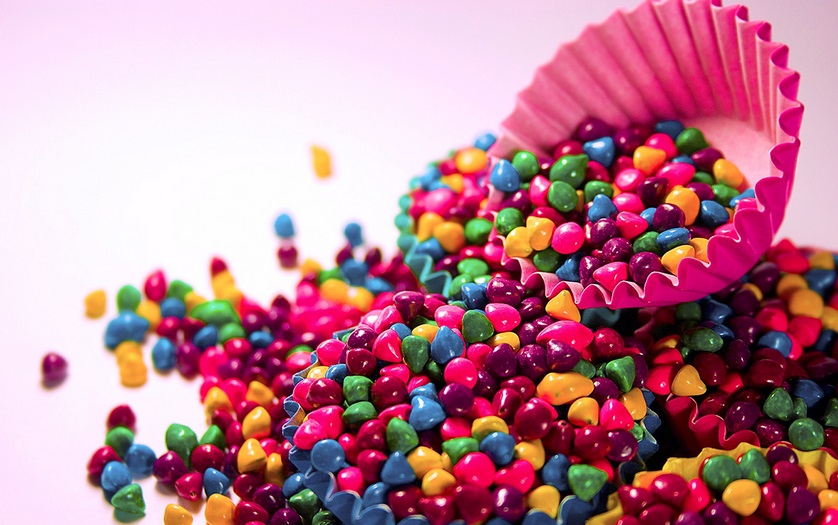 In childhood who don't like candies, i am sure she also love candies too, also the other kid guests as well. So here is what you can do with the candies to make the party more lively. Make a candy coupon booklet, make each page of the booklet as a coupon for different candies.
When the guest arrives give one candy coupons to each guest. Tell them that in the mid of the party or at the end, they can use these coupons to buy candies from the candy stall for free. This way they will be more excited through out the party to get the candies.
12. Cooking party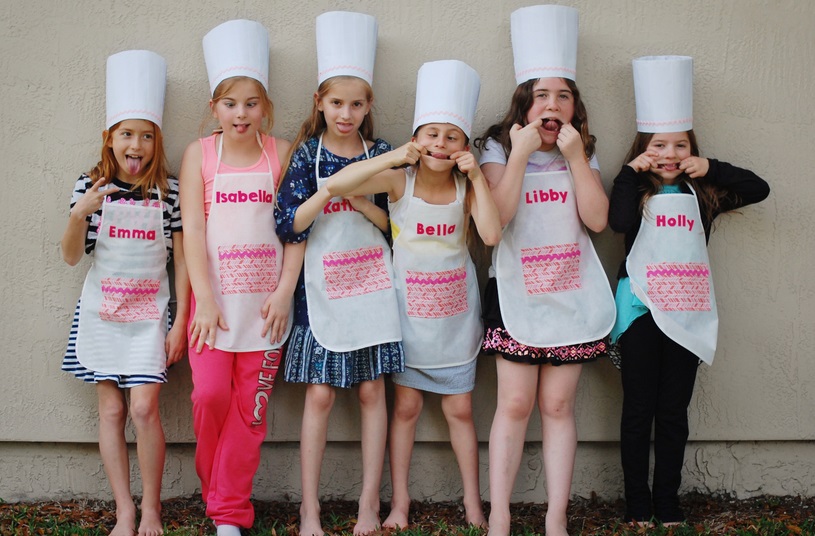 Let the girls enjoy and engage in cooking activities. If you are looking up for some activity that can engage them and have fun, then you can go for this one.
Arrange some food materials for the girls and with some guide to let them make something with that food stuff. To make it more interesting you can bring in some nice aprons and chef hats.
It can be one of the most enjoying birthday party theme for girls. With the attire, they will be more interested in this activity.
You can have competition also in teams by dividing the girls into teams and let them prepare some dishes or anything they want to try.
13. What's your Favorite dishes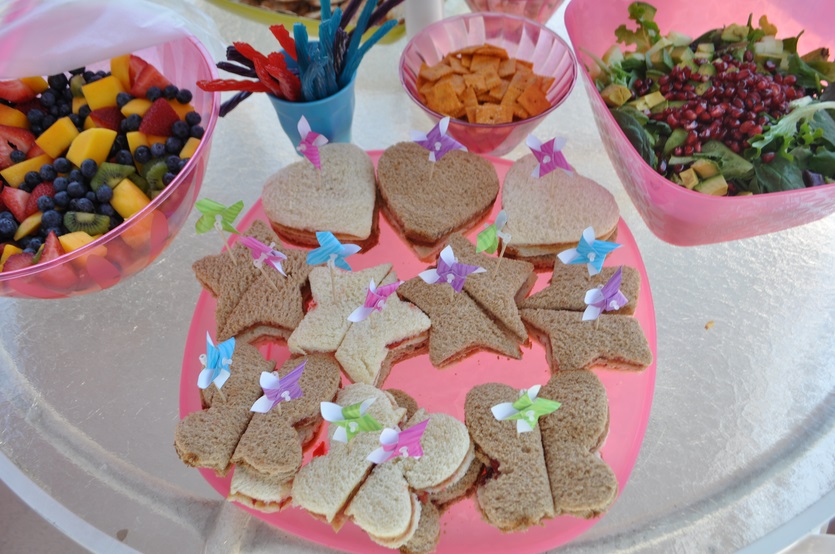 Guest are very important for any birthday party, in case they are kids too. So let the party be awesome and memorable for them too. If you are planning the party at night and planning cuisine and dishes for the party, then why not ask the guest itself.
You can ask them about what they would like to have, this way they will also be more excited and thus the party will be more exciting.
14. Party costume and decoration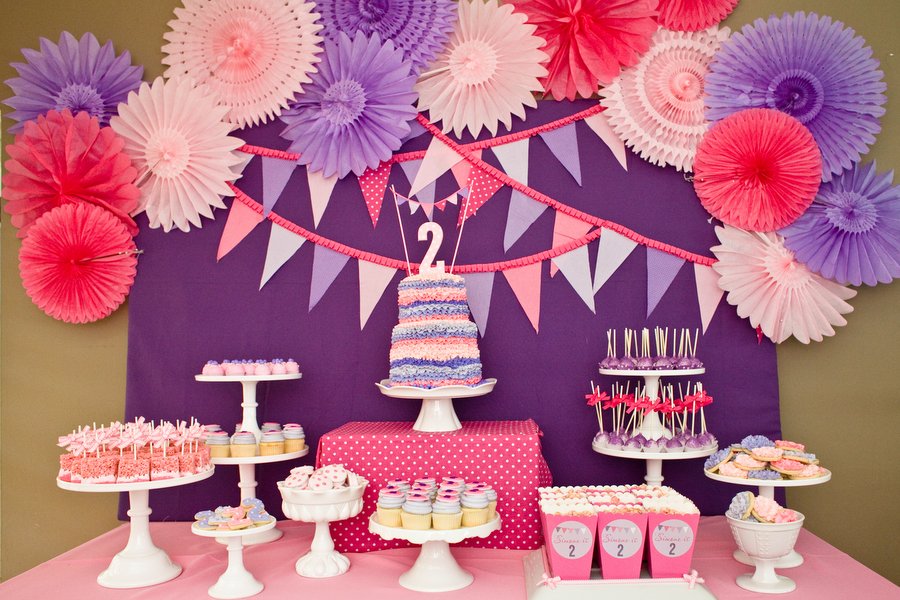 There are many things to make a birthday party interesting but if you are planning a birthday party for kids specially girls then you have to be sure about perfect matching costume and decorations.
Give it dress code for girls birthday party and let the guest be informed about the same so that they can come up with their perfect costume in that dress code.
15. Sprinkle the colors of friendship and love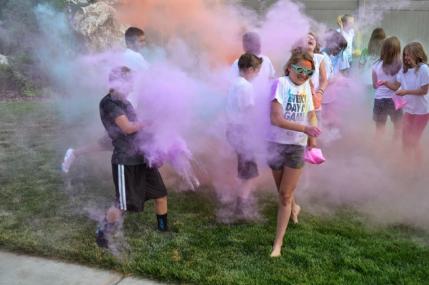 Start the birthday with some sprinkle of colors, as colors would always add some tinge to the mood. Now a days you can easily make some colored powder at home through DIY art.
It would be good and safe, just the touch of the colors would surely bring the blast in the birthday party. And being the girl this is the best fun that can be arranged for a girls birthday party with her close friends.
Do keep good food too as that would always compliment the fun and would surely bring more sparkle to the whole party.
Make sure when you are planning this colorful extravaganza the safety of the girls should be fully considered so the colors used should be natural and without any side effects.
16. Plan out a surprise party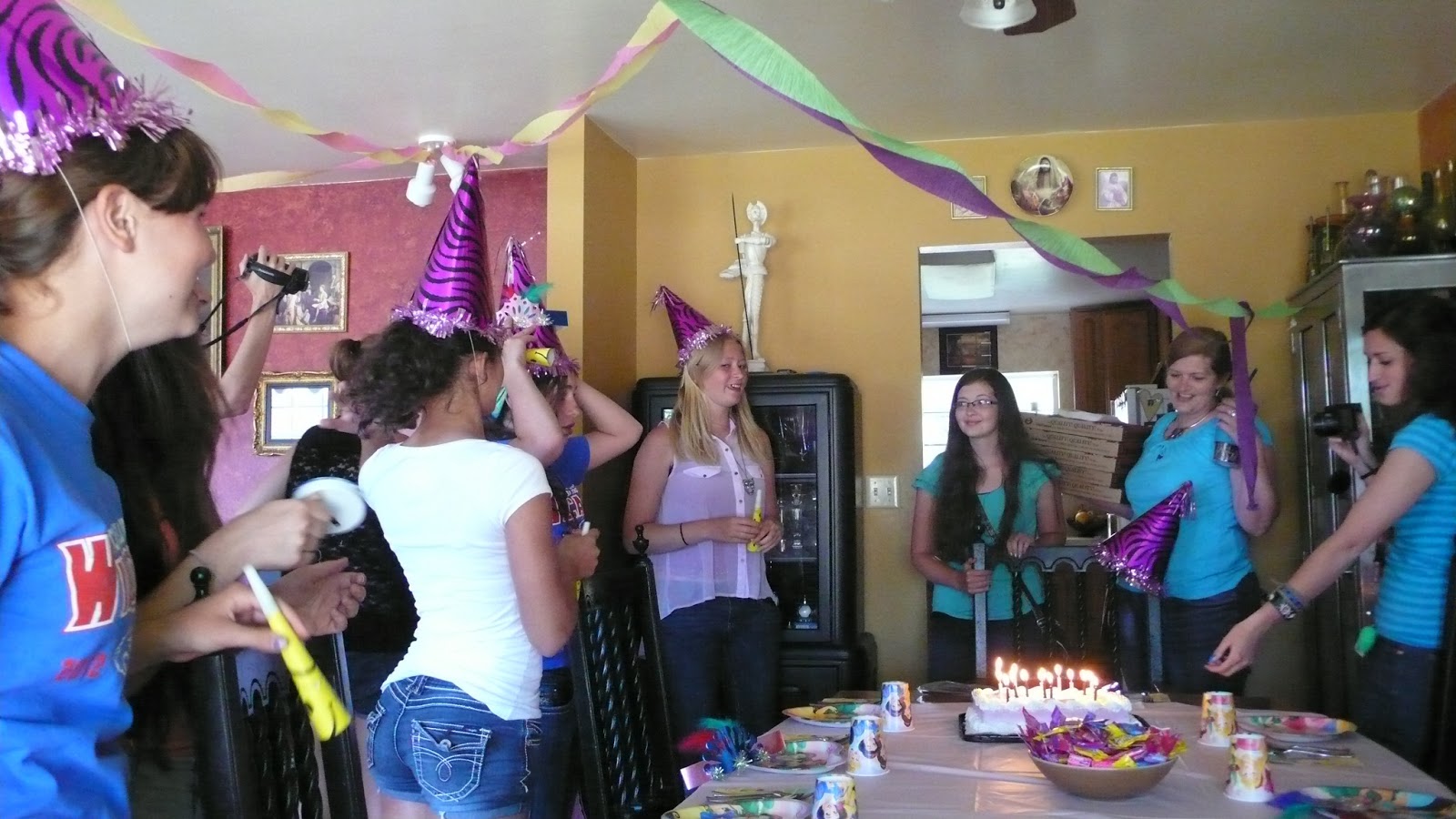 Giving surprises are the best way to make a girl smile, as at any point of age surprises just makes girls go crazily happy. If the party is for a teenage girl then the surprise would also be different. Arrange for all her favourite dishes as food is always the main attraction of a surprise party.
There should be some fun activities planned in the party so that she and her friends can have some fun time with a touch of adventure. Music, dance and food with a fabulous birthday cake baked with the picture of the birthday girl is what would make her day more special.
Do call her friends in advance and on the day be a little ignorant so that the surprise stays till evening. Arrange everything in the way would love to see, and also decorate the whole place with all her favourite colors and flowers.
17. A movie night out beside the pool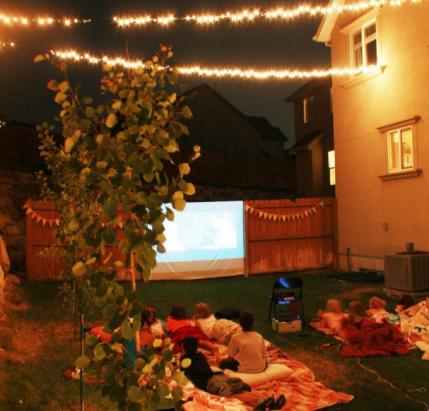 Girls and movies go hand in hand, as that is the best way they can connect themselves with human feelings and the world. Be it a romantic movie or a comedy the best spectators are the girls.
So this birthday plan a girls movie night near the pool at the backyard. All the fun and good movies, food and the starry night above, with the blue pool beside. What else would be best for them to enjoy their special day.
Make a list of her favourite movies and also of her friends, well generally girls would prefer watching romantic comedies, musical and full fairy tales. So just arrange for such movies which would make her day more and more special.
Have breaks in between so that they can even enjoy the food and a small cake cutting ceremony under the starry sky. Arrange for a screen which should be big and the sound system should be clear as girls do notice everything arranged for them.
18. The creative arts competition and food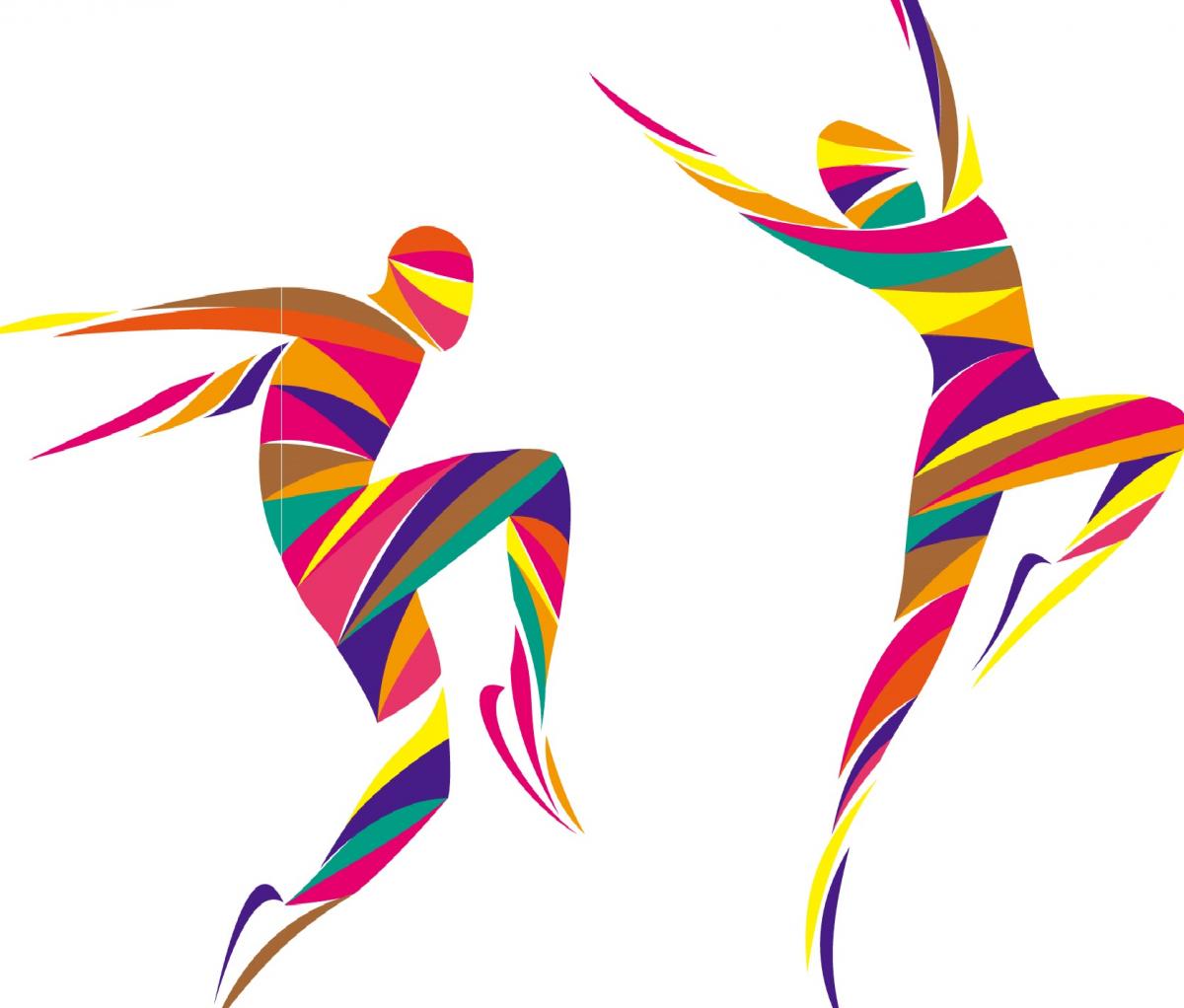 A birthday party does not always mean that there has to be dance, music and food and games. Some interesting creative activities can also be organised specially it is a girl's birthday bash.
The most creative way would be to organise a creative arts show with food. This way the girls would get the chance to show their abilities in the creative field and prizes are a must. Plan for a theme or an idea to base the creative art competition to be on.
Arrange the colours, the drawing sheets, with some creative ideas to post on. Also keep music as that would bring the fun to this birthday competition cum creativity.
The judges should be balanced so best would be to make grandparents so that they treat all the participants including the birthday girl equal and no favouritism takes place.
This form of a party for a girls birthday would be a hit with any age, be it a teen aged girls, the smaller ones or even the middle aged ones. Creative painting and, music and food is a deadly and fascinating combination.
19. Karaoke and dance face off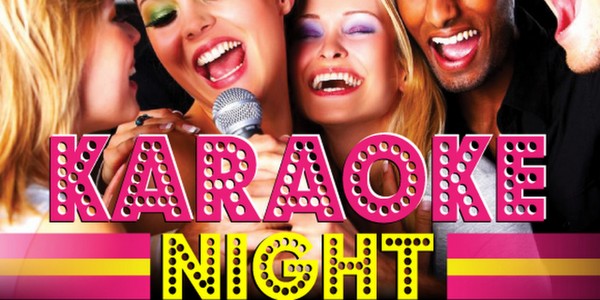 Girls are the best dancers and the singers, so what can be better than to give the birthday girl an eve full of dance and karaoke face off. Mikes, speakers, list of songs, and a dance floor. The evening is set for the birthday girl and her friends.
Singing is the most wanted passion for girls of any age, and with that the flavor of dance is just a pair made in heaven.
So this birthday make it special for your princess with the karaoke night, let sing to her heart's content. It is not important how melodious they are, but it is important that they have confidence in themselves. Same goes for all the guests who are her friends.
The prizes which should be arranged should be of some good use so that they can use them for better purposes, it can be some cosmetics, or some books or even some fashion material.
The party should be organised in such a way that every single guest who would be participating should go home with loads of memories of this musical night.
20. The birthday scrapbook for the princess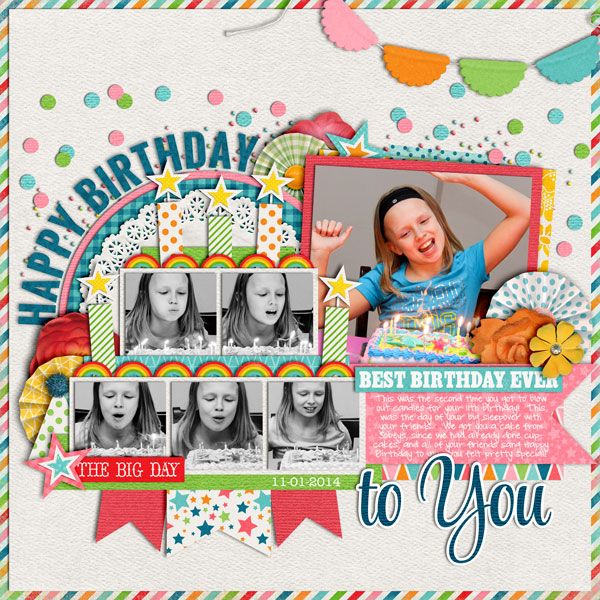 While a girl is growing up the most important lesson she receives is the encouragement from the people she loves. So this birthday give her a scrapbook of memories for her future life.
Get hold of a new scrapbook with some beautiful pages, and then give each page to a member of the family and close friends of the birthday girl.
Ask them to write some memory of hers and their feelings towards her and the memory they cherish of her most. If possible a picture can also be attached to that memory.
Then once you collect all the pages, bind it together with some beautiful ribbons and designs and then gift it to her on her the day. This would be the best surprise birthday gift she can expect from you all.
Sometimes we find it hard to share our feelings openly and this way everyone would be able to share their love and warmth and few words of encouragement with her.
This would make her day more special and would always remind her the love and support of her family and friends. This way memories would be cherished for eternity.
21. Go for a fruit eating competition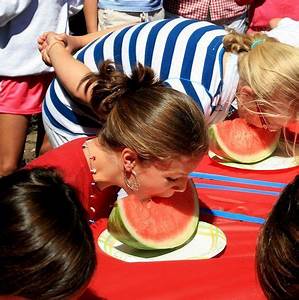 Sometimes the birthday falls in the summers, and what would be best than to go for a fruit eating competition. Making the girls healthy and also to have fun. So this summer's make your daughter's birthday party fun with a watermelon eating competition.
This would the most healthy birthday bash ever your princess would be having. Watermelon is one fruit which is a universal favourite.
So make it fun with competing with her friends. Even you can involve the family members too in this game. That would bring more variety for the participants.
Yes the prizes should be fun which would make all smile till the end. In this party much food would not be necessary as already people would be full with the fruits, so some drinks and light snacks would do.
Try having the party in the backyard and in the afternoon, that would be an added bonus for the girls and the guests. If it is ear the pool then the summer's breeze would be more extravagant.
22. The summers slash and swim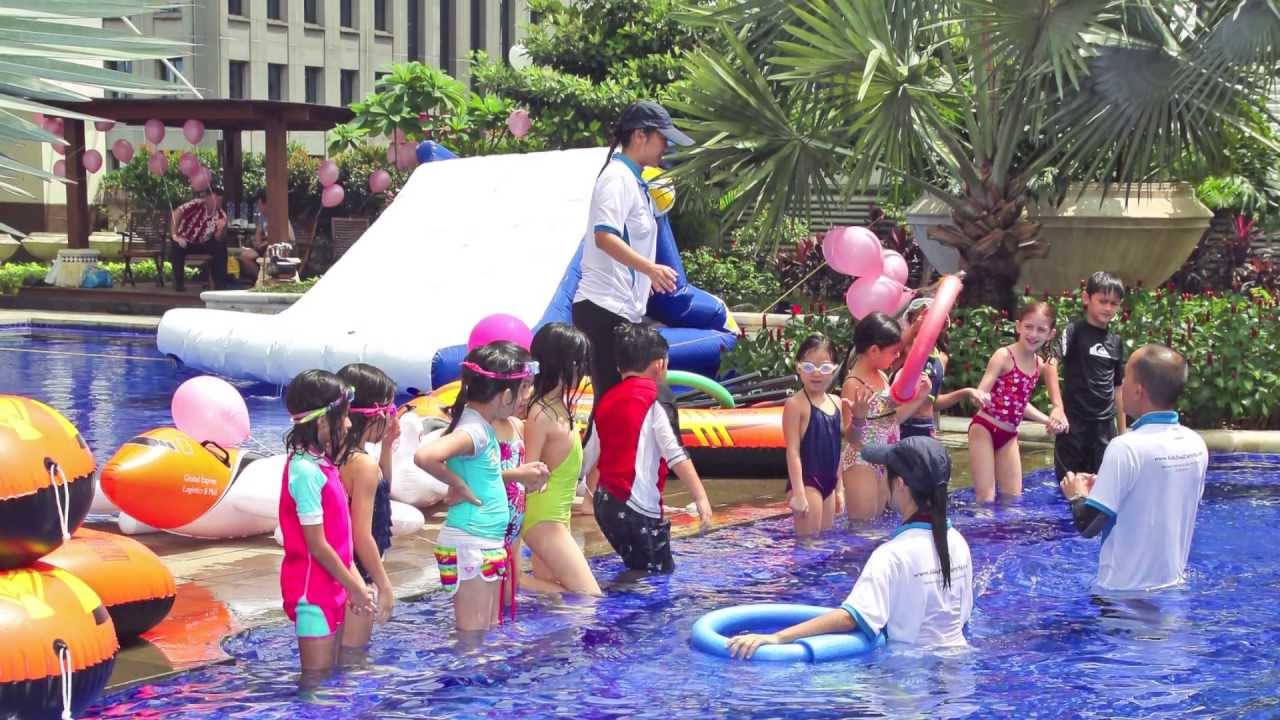 The girls would enjoy the birthday bash with some fun and splash in the back yard. Bring the splash with an inflatable swimming splash pool. This would be best for your teenage girl whos has just started their teens.
Be sure that the splash pool should be large enough so that the girls can have a fun filled afternoon with the cold water and the colorful artificial pool of splash and slides. Do keep few safety measures so that the girls can have full fun without the fear of any accident.
Make the pool splash on the grass and near the shade so that it would not be uncomfortable for them to enjoy in the summers. Have some good healthy and yummy food to go for after they swim and splash.
Arrange for the swimsuits of the girls, make them full of vibrant colors and the birthday cake can be on the same theme of the splash pool. This would add more warmth to the party and the fun.
23. The team building game
Girls are perfect in building teams for any purpose, so this birthday help your princess to learn working in teams. Going for some treasure hunt or some adventure with a partner to support is always fun.
So this birthday help her to learn working in a team and win better. Arrange for some fun games which are played in groups of two, so the partners together will learn to trust each other and also win the game.
The birthday girl would have the freedom to choose her partner and for others name chits can be made by names the partners can be selected by the name n the chits.
There can be many fun games that can be planned for the group tasks like, treasure hunts, collecting the parcel, and so on. The main aim of such games is to help the young girls work together in teams.
24. Picnic with friends and family
Well picnic is always the best way to celebrate any occasion be it with friends or with family. So this birthday the birthday girl should get a pre arranged a picnic with her friends and even few family members in her favorite countryside spot.
Make a list of the friends you want to invite for her picnic, take her suggestions which place she exactly wants to have these beautiful celebrations. Call and invite all her friends with their mothers if they are willing to join the daughters fun.
The next in the list of arrangements would come to the food, as in a picnic that is the main attraction. You can pack cooked food, or else the big fun would be to cook at the picnic spot. This way the girls would not only enjoy cooking their own type of food but also learn working together enjoying the fun.
Do keep in mind what things you have to carry while you are planning for this birthday picnic with the birthday girl and her friends. You would be in the countryside so in advance you have to arrange for all the food and the things needed for the picnic.
Even you may need to decorate the place, as it would not be a general picnic but a birthday celebration of the princess, so better you visit the spot before hand and arrange everything.
Also, it would be a bonus if there is some music as girls always love to groove their legs, and picnics are the best times to enjoy food, company and music altogether.
25. A simple family reunion
Sometimes in the fast pacing life we just forget to be in touch with each other, so those are the times when you can again unite with the family. So this birthday give the birthday girl a family reunion.
Invite all your close relatives for the small family gathering, cook some good delicious food. And do keep it in mind that everything should be according to the taste of the birthday girl as it is going to be her day.
If the birthday is in a weekend then you can arrange for a family lunch, in the backyard, with all the aunts and cousins helping in setting the table and then also baking the cake for the princess.
Family bonding is essential for girls during their growing time. This way they learn to bond more with others too outside the family.
This family gathering does not need any planned games or activities as the cousins would keep the birthday girl busy with all the chits chats and the fun times.
If the cousins are also girls of her age then that would be more exciting as all the girls together can have their own me time while the elders can enjoy their way.
Family gatherings do bring all together and if it is a birthday then this would be like the cherry on the cake. Plan out the menu and the whom to invite beforehand so that on the day you are free to welcome the family members and not busy arranging everything.
26. A small lunch at the restaurant with her school buddies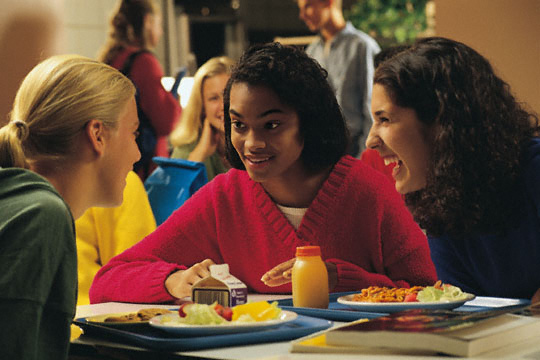 Nowadays kids are changing their way of living. So if the birthday girl is a teenager it would be best that she decides on how to celebrate her birthday.
Another best way would be give her some space as now she is a young lady and would want to spend some me-time with her school friends. You just reserve a table for them at their favorite eatery and let be by themselves.
Girls love to chat and gossip and when it school friends together then nothing like it, they would be busy in their own world without any disturbance.
See that the restaurant is at a good place and serves good food at reasonable prices. You have to do a little bit of homework while arranging lunch.
Although it may be her favorite place but the arrangements would need some supervision. Do not forget to keep a surprise birthday cake for the occasion so that she feels complete as it is said that without a cake cutting a birthday party is not complete.
27. A movie day out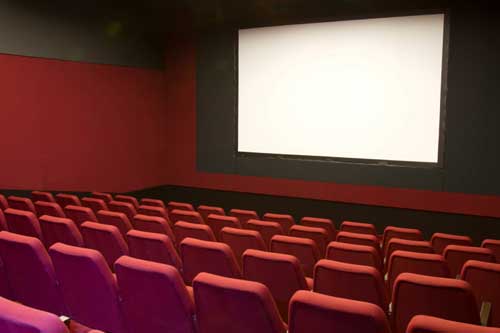 Another way the girls can enjoy their birthday is going on a movie day out to the nearby theatre and watch their favorite movie. Popcorns, drinks and laughter would be their companion.
This is another way to help them bond with their friends. You may be working parents so this way nothing has to be arranged or planned for the birthday, and growing girls always prefer to have or do things themselves.
So just talk to the birthday lady beforehand and once she agrees just give her enough cash so that she can invite few of her favourite girl gang for the movie day out.
Let feel that she is not a young lady who can take her own responsibility and enjoy her special day with her friends watching her favorite movie.
28. A visit to the old age home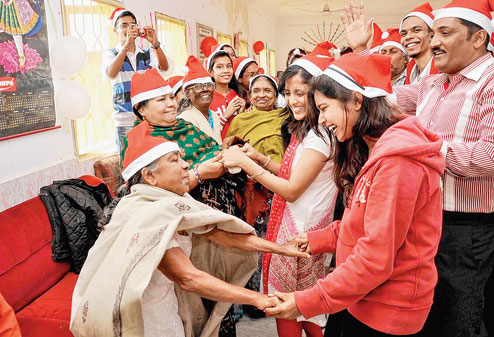 Girls love to give and share, so this birthday you can give her the best gift by arranging a day with some elderly people in an old age home.
Invite few of her closest friends and then they can together spend a whole day with those elderly people spreading some jot among them.
Do arrange for some food and some fun games, this would not only make them happy but also the birthday girl would learn to share her happiness with others too.
These are the simple yet small ways to contribute to the society and also this way she would learn to take responsibilities too.
The games should be fun enough and also but some gifts for the elderly people so that they can also enjoy the day to the fullest with the princess. The blessings she would be getting would be fully priceless.
29. The bonfire bonanza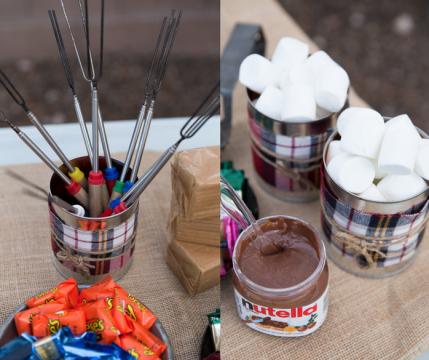 Another classic and old charm is the bonfire party and it is always a hit with the girls. Just arrange a lovely bonfire for the night and some good food like the marshmallows and some salty items which can be instantly cooked in the bonfire.
Let the girls have their own time with their friends around the bonfire and have some chit chat of their own. Actually, bonfires are the best way to reconcile with friends and even to make some new friends. Do invite any new girl who has arrived in the neighborhood so that the birthday girl can know more friends.
If the birthday falls during the winter season then the bonfire party would be a superhit, with the chilly breeze and the fire what else a girl would wish for ion her birthday.
Spending time with her gang and having some fun food grilling in the bonfire with sticks and going back to those old days.
This bonfire bonanza is a very good plan to celebrate the birthday as these girls are always busy with their studies, dance classes, and other activities, so this would be a full relaxation for them with their friends to just cut themselves from the daily routine and be in their own zone of girl enjoyment.
30. The walk by nature
If you are lucky enough to have your home nearby a big forest or a sanctuary or even a park with nature then the nature walk is a good way to bond with nature.
So this birthday asl the birthday girl to go on a hiking sort of fun time with her gang in the nearby forest or park. If they are small then you can join them and even ask the other mothers to be a part of the fun.
Carry or pack some light food like sandwiches and drinks so that they can have some good time exploring and understanding the nature.
Girls are always good at exploring so this way they would sharpen their minds and would celebrate their birthday in a different way for a year.
So this birthday be it the nature as their background and enjoy fully with the walk around the park or the forest nearby.
She would definitely cherish those memories in the future too. So just arrange and plan out how to go for the nature walk and where to go so that on the very day everything is ready in time.
These were few girls birthday party ideas, i hope you enjoyed reading these ideas and suggestions. So which one you liked the most is it "fashion queen" activity, sleep over party or any other. Let me know which idea inspired you the most. Also if you have any idea in mind then do not hesitate to share.